Chiricahua National Monument
Topic starter
April 21, 2023 2:53 pm
Made a trip to the Chiricahua National Monument this week for some landscape photography and a little birding. For those who haven't visited this monument in the southeast part of Arizona, it is well worth it. To me the views are both unique and awesome, with multiple canyons of lichen covered rock formations. It's kind of like a giant kid went through the mountains stacking boulders on top of each other only to kick some over when he was finished playing. 
As typical for a photography trip, things didn't go quite as I planned 4 months ago. First off, I only had 1 day with clouds, and they were low and thin. The other 2 days provided bright, blue skies. Another issue I ran into was a rather stiff wind, especially up on the mountaintop. This made it impossible to use slow shutter speeds at dusk because the tree branches were in constant motion. 
In the end, I don't think I came home with any, what I call, "best of the best" photos but it was fun.
All comments on the attached photos are welcome and I'd love to see some of yours taken at the monument.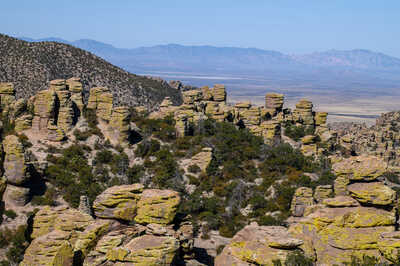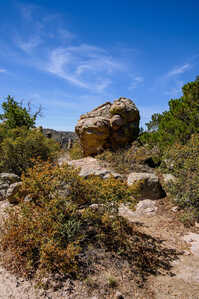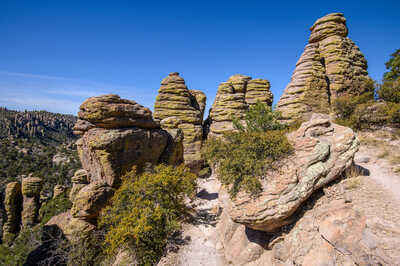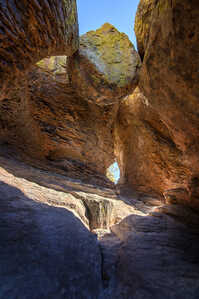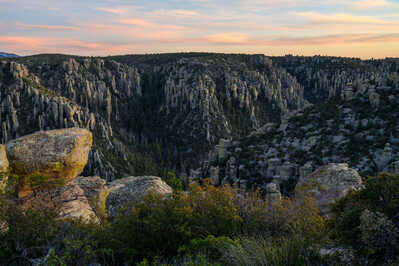 Cool location. The 4th image: is that a big boulder wedged between the rocks?
Yeah, weather doesn't always play nice :) I guess you made best out of it. The final image has a nice mood to it I think.
Topic starter
May 8, 2023 4:21 pm
@ronaldsmeets Yes, it is a large boulder that is wedged making sort of a roof.
The Echo Canyon Grotto is one of the most photographed rock formations at the Monument. The color of the rock can change depending on the light. In this picture I liked the reddish rock contrasting with the greenish lichen on the boulder.