My Canon Lineup, What is Yours?
Topic starter
April 15, 2023 1:30 pm
The sister Nikon forum post to this proved to be very popular. So I thought I'd start a Canon one as well.
My current favorite Canon's aren't the typical favorites, but I can tell you that I have used every Canon DSLR out there at length, and these are my favorite build quality and handling wise, and still perform very well these days! My main system is the Nikon F mount now (used to be the EF/S mount), but I still have a soft spot for these.
Canon 1D Mark IV (two of them, my favorite DSLR of all time ...by a hair)
Canon 7D (two of them)
Canon 6D
Canon T2i
Sigma 100-400C (perfect match to the 1D's)
Canon 24-70mm f/4L Macro (the best all around zoom for the price Canon has ever made)
Canon 35mm f/2 USM IS 
Canon 40mm f/2.8 STM (one of the best pancakes ever, the Hockey Puck)
www.photographic-central.blogspot.com
I've owned nothing but Canons startng with the FTql in 1972. I'm currently an R5 user and it pretty much meets every need. But I hope the rumored firmware will add precapture. More is always better. I still use some EF lenses as I take my time on RF lens purchases. 
Brace yourself. this is going to be a long one...
R5 and RF-100-400.
🤣
I just moved over from Fujifilm.
My lens road map looks like the 100 macro, the RF f11 800 and maybe swapping the 100-400 for the 100-500 eventually.
Topic starter
April 18, 2023 4:57 pm
Bo, lol ;). I'm going to need a nap after reading that book ;).
How's that R5 working out so far? 
www.photographic-central.blogspot.com
You always hear "It's not the equipment, it's the photographer" and I wholeheartedly agree, but I gotta admit my image quality has taken a noticeable turn for the better.
I'm still taking crappy photos, but now they're better looking crappy photos.
Topic starter
April 20, 2023 6:28 am
@bo-gussname LOL, funny, but also don't sell yourself short.
If by that colorful descriptor you are attempting to remain humble about your photo work, or you are comparing your work to the greats, keep in mind that not everyone can be an Ansel or HCB ;). Even a blind squirrel finds a nut now and then. 
www.photographic-central.blogspot.com
@bo-gussname LOL, funny, but also don't sell yourself short.
I harbor no illusions about my photos and I also don't take myself too seriously. I very often poke fun at myself, because I know I have a sense of humor. 😉 (Look no further than the username).
If it's the same wingnut behind the viewfinder and the image quality is better...it's gotta be the camera! I got very few images from the Fujifilm X-T30 I was using that I was really happy with, but I'm sure it was just me. Still, my first shots from the R5 were shockingly better. So, so much sharper. (And the RF100-400 is amazing, for a "budget" lens).
Prior to buying the R5, I rented a Sony  A7IV, a Fujifilm  X-H2S, a Fujifilm  X-T5 and a Sony A7RV. I also played around with the Z7II that my wife rented. The only one of those I really liked was the A7IV. If that had focus bracketing, I might have gone that route. Surprisingly, I didn't see a jump in IQ between the 33MP IV and the 60MP V.
Topic starter
April 20, 2023 10:12 am
@bo-gussname Love the sense of humor, I caught some of it ;). Just making sure you know, it's hard to get to know people online when you can't hear tone or see subtle body language or facial expressions.
I understand what you mean though completely. Canon have great colors and there's an advantage to using their gear for sure. They are/were one of the best camera companies for a reason. If you enjoy using the gear and you're getting better results, win! :)
Not sure where they stand in the rankings these days, top 3 I presume. They iron out a lot of handling issues and image quality issues really well generally, they don't always have the most feature rich cameras, but what they do has few wrinkles overall. 
That's my impression of Canon generally.
www.photographic-central.blogspot.com
@bo-gussname Love the sense of humor, I caught some of it ;). Just making sure you know, it's hard to get to know people online when you can't hear tone or see subtle body language or facial expressions.
Yeah, a lot is lost in this medium - no matter how many emojis you use. I've come to realize I can't assume people know I'm not serious. I  figure it's safe to poke fun at myself because I know I can take a joke. By the same token, you're welcome to join me.
For example, you are free to call me a moron  -and I will agree with you -for putting in a support ticket with Canon because my LCD menus kept momentarily going blank. 
Turns out it was because every time I reached for the touch screen -on the left- with my right hand...I was passing close enough to the eye sensor to momentarily trigger the EVF. DOH! I'm the kind of person Support people complain about over post-work beers.
I also like to play with language, but usually my idiosyncratic word substitutions and deliberately mangled spellings just come off as crappy autocorrects. (My spell checker no longer tries to correct "not necess-celery" ).
If you enjoy using the gear and you're getting better results, win! :)
That's the odd thing - this camera actually makes me WANT to shoot.
Topic starter
April 21, 2023 7:41 am
@bo-gussname Right on brother. I'm picking up what you are throwin down big time :). Good to have you here. I'm the same way with humor, and a free speech type big time. Pretty funny on the Canon ticket and the spell checker too lol.
www.photographic-central.blogspot.com
Topic starter
May 24, 2023 6:46 am
Just thought I would update this thread... I recently acquired a 5D Mark III in like new condition. To anyone's shock, I've never shot with one, or owned one, ever. I've had the 5D Mark IV, and just about every other Canon DSLR at one point or another. 
I stayed away from the Mark III because like many others, I read about it's inferior sensor compared to what Nikon was offering, and felt the price was always too high for what you got (to me the D800 is, and always has been, the best deal going on a pro body DSLR). 
But after using it for some time now, I have to say I am pleasantly surprised!
Since I started incorporating Highlight Tone Priority and the expose-to-the-right (ETTR) method with Canon DSLRs, I changed my opinion about their lack of DR being a huge disadvantage.
If you use this method, shadows and mid tones don't need to be jacked up on the raw files in post and the raw files have a ton of highlight latitude- it's opposite from what you do Sony made sensors.
I pull back the highlights in post if needed, and I hardly ever shoot underexposed shots on accident. This is opposite of how I work with my Nikon cameras and raw files. And this is a VERY effective way of using Canon DSLR's with sensors exhibiting less single file DR than the Nikon/Sony/Pentax cameras of the era. It's extremely effective! HTP does affect the raw files, it's not just a jpeg trick and it's a very effective method of creating awesome single shot landscape images with Canon DSLR's.
Has worked brilliantly on every Canon DSLR I've owned or used. Jpegs benefit too with this method. 
You don't get "more" DR, but what you can do is effectively compress a wide contrast ranges scene within the DR of the CR2 raw files without blocking shadows or blowing highlights. It's HUGE for Canon shooters. Hardly anyone is really making effective use of HTP or knows how to leverage its full potential. Search around the net, you'll see. :)
Here's a couple of image I made recently with the 5D III, the red one is at ISO 3,200 and the product image is at ISO 25,600. I'm impressed with the sensor big time!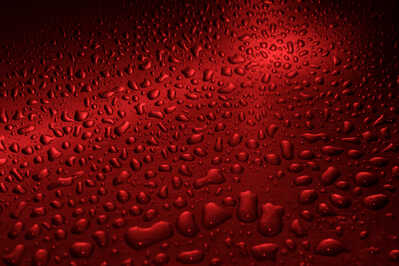 www.photographic-central.blogspot.com
Not to much..
Canon 90D
Canon EF 50 f/1.8 STM
Canon EF-S 18-135 IS USM (it was a kit with 90D)
Sigma 150-600 Contemporary
But I would love to advance and buy a second camera, or sell 90D...
R6 mark2 or R7? Never had full frame...
@mirnavi R5 would give you enough pixels to shoot crop mode if needed. The R6ii doesnt have the pixels. It can be a bit of a shocker to go full frame from crop sensor. Otherwise R7 if you want to stay crop sensor.
Topic starter
June 15, 2023 7:37 am
I remember when the industry was on fire over the Canon 1Ds Mark II and it's "massive" resolution of 16.7mp.
www.photographic-central.blogspot.com