My wife wanted to go out today to buy a few annuals for some of the flower gardens around the house. Naturally I thought this would be a great opportunity to capture some quick images of flowers and I volunteered to go with her. I know…I know…typical husband with an ulterior motive! I grabbed one of my Nikon 1 J5's, popped on a 21mm MOVO extension tube and the 1 Nikon 30-110mm f/3.8-5.6 lens, and we headed out to a few of the area nurseries.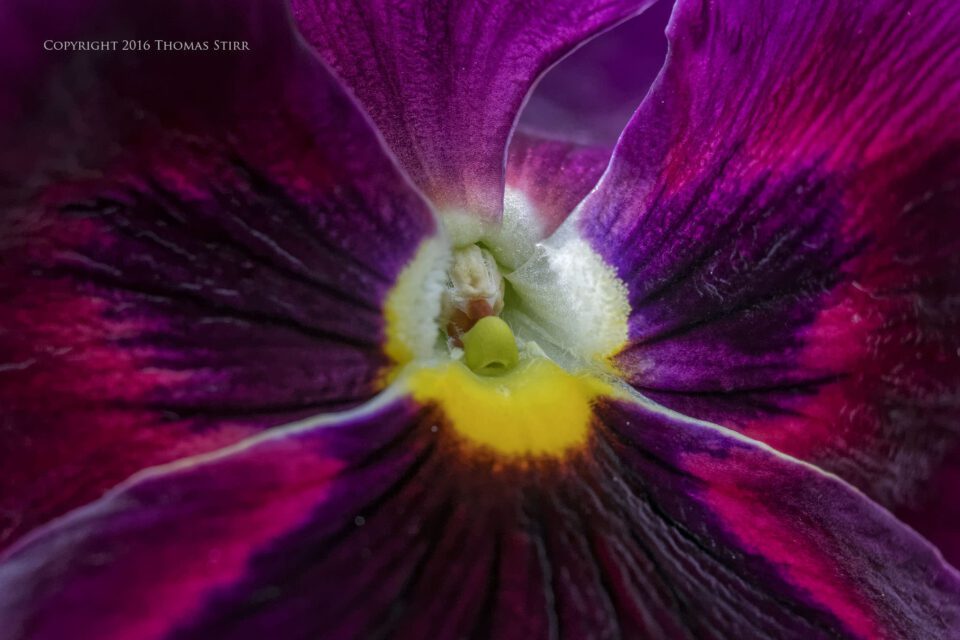 This combination of gear is my absolute favourite when it comes to taking macro-type images of flowers and insects. As regular readers know, I only use a tripod or monopod when I absolutely have to as I much prefer shooting hand-held. The small size, light weight, and accurate focusing of the J5/21mm MOVO tube/30-110mm lens set-up makes for a killer combination.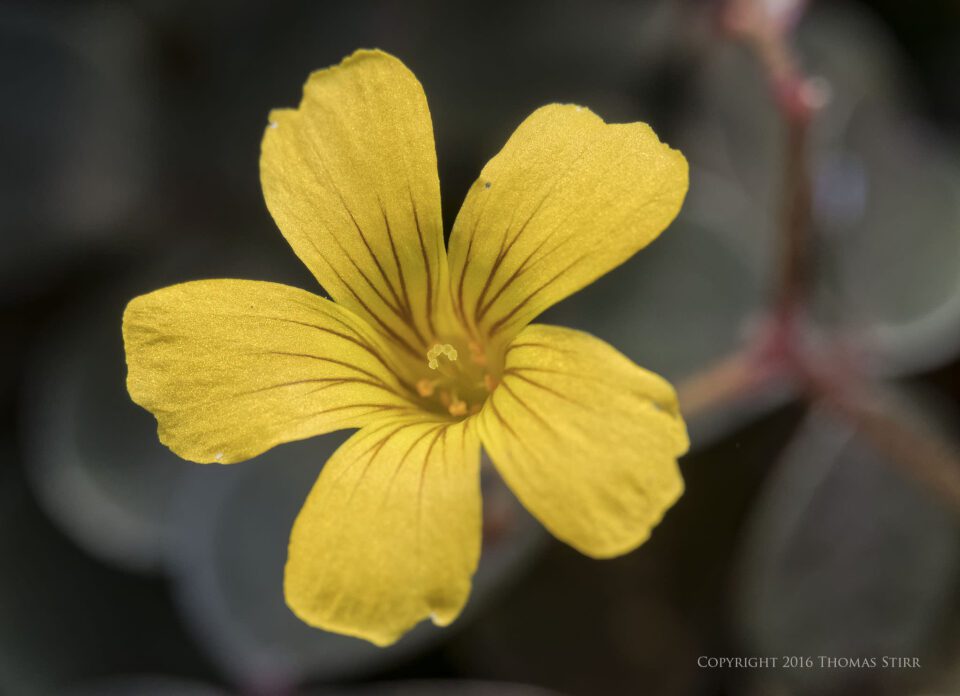 I've always loved the speed and accuracy of the auto-focusing system on my Nikon 1 V2's with their 135 individual AF points. The J5 has increased this up to 171 AF points which allows for even more precise focusing for this kind of photography. When capturing images of flowers this allows a single AF point to be placed precisely on a specific part of the flower.
Going to a nursery is to be overwhelmed with flowers. The sheer number and variety of specimens available to photograph calls for some discernment. While I did shoot a number of flowers head on, I looked for more interesting angles where I could place the main subject in less obvious portions of the frame. Amid all of the clutter caused by the flowers being crowded together on display shelves I tried to find unobstructed backgrounds where possible.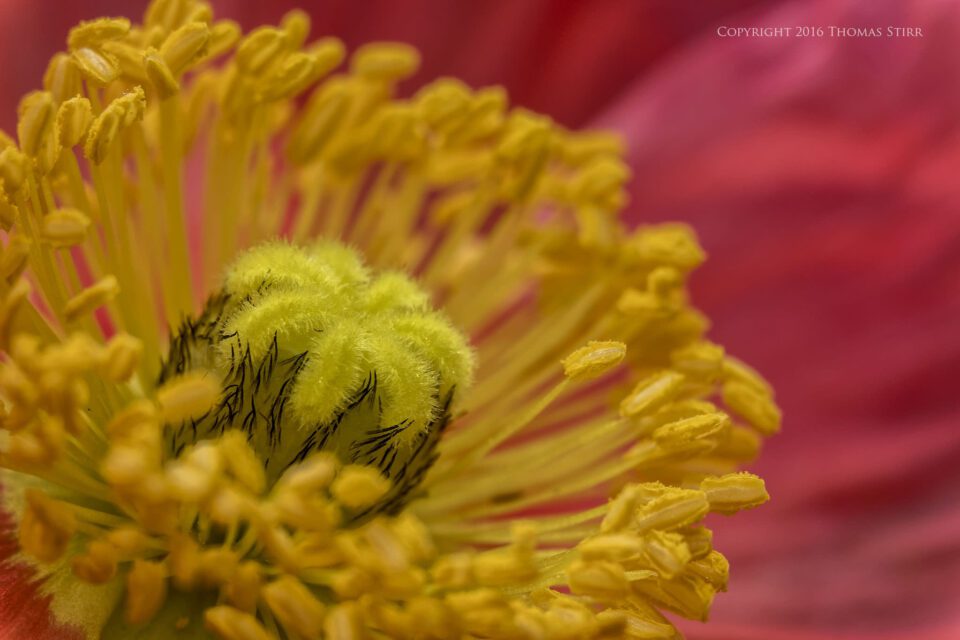 I've only had my Nikon 1 J5 for a couple of weeks and I'm still getting used to the nuances of the camera. The fact that the J5 doesn't have an EVF is a non-issue for flower photography as I always composed images of this subject matter using the rear screen with my V2's in the past.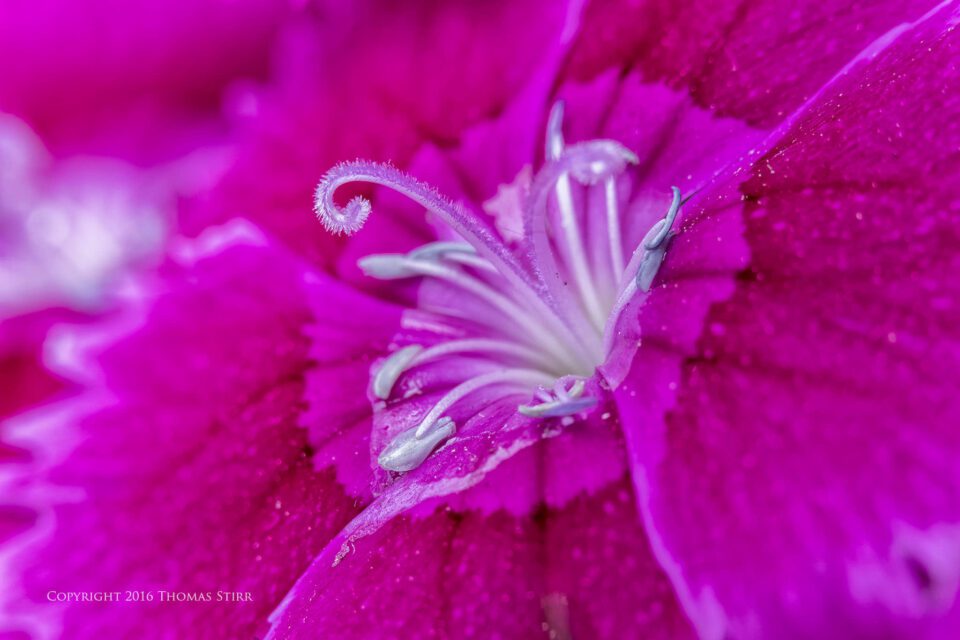 The tilt rear screen on the Nikon 1 j5 comes in very handy when shooting in bright conditions as it can be angled to help reduce glare.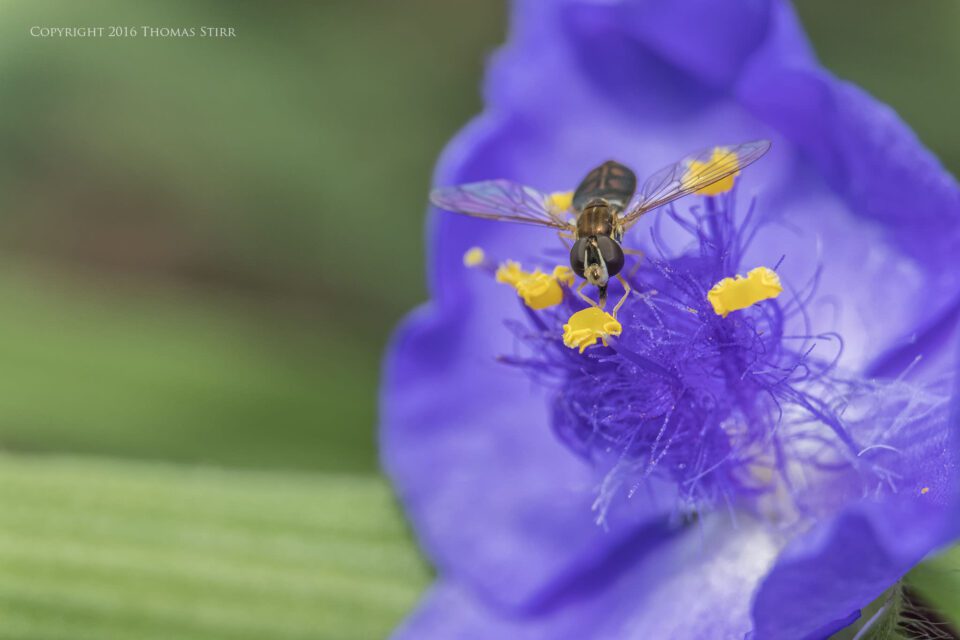 There were a few occasions when I couldn't see quite as well as I would have liked when trying to frame a particular image. This is to be expected when one buys a camera without an EVF. Overall, I was able to get the exact framing that I wanted most of the time and the majority of images in this article have not been cropped at all.
Using extension tubes with Nikon 1 gear is pretty simple. I use the lens zoom control to get my subject in basic focus, position a single AF point precisely where I want it on the subject, then let the J5's auto-focusing zero right in on it for me as I depress the shutter.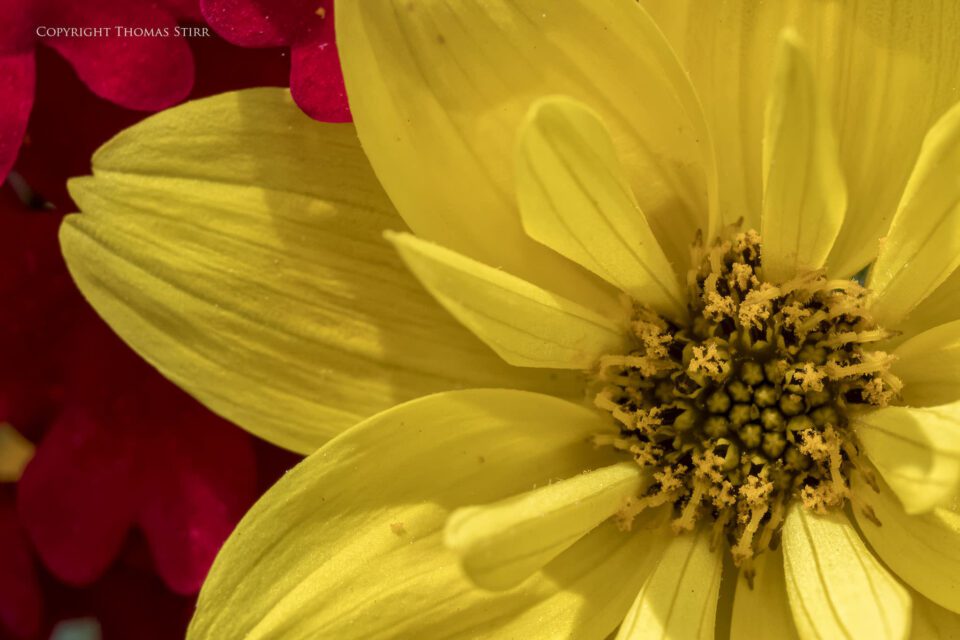 I decided to commit a bit of heresy today by using f8 and even f/11 for some of my image captures, risking some diffraction with the small CX sensor in the J5 in order to get the desired depth of field.
While the images in this article would only be considered as 'fun' photographs they do demonstrate that folks don't have to spend an arm and a leg on camera gear to get some decent flower images when shooting hand-held under available light.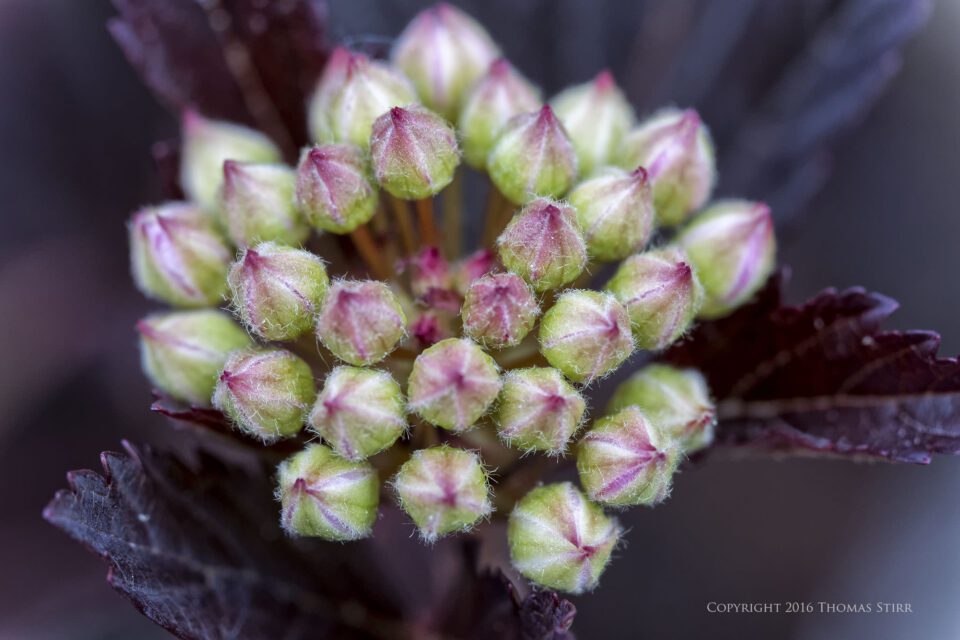 In the USA my Nikon 1 J5 (with a 10-30mm PD kit lens) sells for about $500. The 1 Nikon 30-110mm f/3.8-5.6 VR lens is about $250, and a set of 3 MOVO extension tubes is about $50. In total not an inconsequential amount of money for many folks, but still reasonably affordable.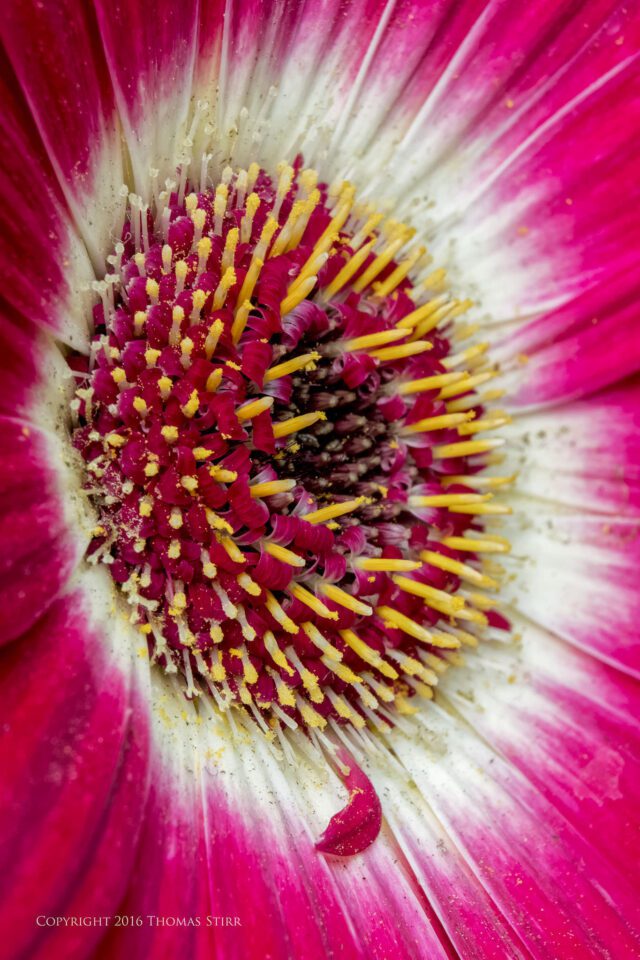 Small, lightweight, fun and pretty affordable works for me. I've been enjoying shooting with my new Nikon 1 J5 so much that I bought a second one last week. The pair of J5's will be my main cameras for landscape photography as well as for other still photography subject matter like flowers, architecture, and general travel. My trio of Nikon 1 V2's will still be the workhorses of my video business, and will also be my 'go to' cameras for any kind of action photography since they have EVF's.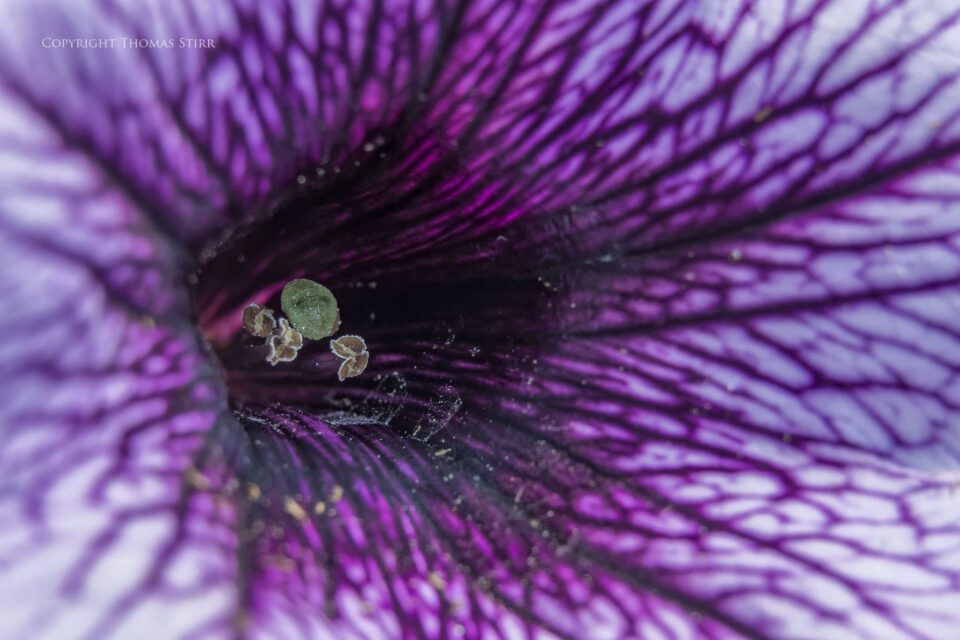 Technical Note: All of the images in this article were captured hand-held in available light using a Nikon 1 J5, a 21mm MOVO extension tube, and 1 Nikon 30-110mm f/3.8-5.6 zoom lens. All images were produced from RAW files using my standard workflow of DxO OpticsPro 10, CS6 and Nik Suite.
Article and all images are Copyright 2016 Thomas Stirr. All rights reserved. No use, adaptation, or reproduction of any kind is allowed without written consent. Photography Life is the only approved user of this article and if you see it reproduced anywhere else it is an unauthorized and illegal use.