This article is about birding in Florida, where I will share my birding photography techniques and discuss some of the best birding spots in Central Florida, near Orlando. The below pictures are from my most recent trip to Orlando.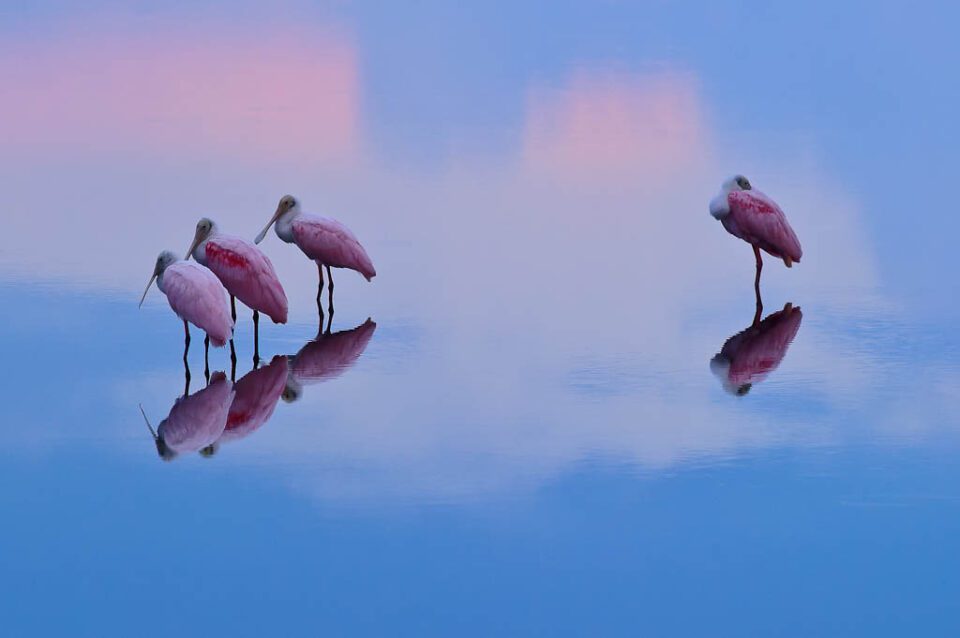 Florida is a birder's heaven. So many birds, so much variety, especially during migration periods. I try to visit Florida at least once a year and every time I go there, I visit certain spots that have become my favorite ones. Let's go through those first.
1) Best birding spots near Orlando
If you are planning to visit Florida for birding, definitely check out the following locations:
The list of good birding locations near Orlando is much bigger than the above and I am sure there are better spots out there that I have not been to yet. If you know good birding locations, please drop a comment below and share :)
2) How to photograph birds
Although I have written a fairly detailed guide on how to photograph birds (which I highly recommend to check out), I wanted to share some other quick tips for successful birding in Florida:
If you are planning to go to Gatorland or the Alligator Farm, leave your heavy super telephoto lenses (above 400mm) at home. I would recommend something like 70-200mm or 300mm lens with a 1.4x teleconverter, if you need the reach for some reason. Since you stand so close to the birds, it might not be practical to walk around with a really long and heavy lens. For Merritt Island and other locations, longer lenses would certainly be more useful.
Instead of pointing your lens down on birds, try to get on the same level with them by sitting or even laying on the ground. Images with busy and ugly backgrounds are never pleasant to look at and keeping your lens on the same level as the bird will make the bokeh look smoother and more beautiful. This is not always practical though and you have to watch out for insects, snakes and alligators that might be all around you.

NIKON D3S @ 420mm, ISO 450, 1/1250, f/5.6

The above image of a Killdeer would have been much better, if I laid down on the ground – the background on the upper side of the image looks too busy.

Get to your location before sunrise and photograph birds very early to get the best light. Do the same at sunset and try to get that beautiful yellow light on the birds, especially in flight (if you can). Harsh afternoon light is never good for birding. Cloudy days are also good for birding, but you will need to keep your shutter speed high without introducing too much noise, which can be a challenge. If you have a DX camera (cropped sensor), keep your ISO below 800 and if you are shooting FX, try to keep it under 1600 or 3200, depending on the sensor. At high ISO levels, feather details start getting lost, which is never good for bird photography.

NIKON D3S @ 420mm, ISO 640, 1/1250, f/5.6

Use a tripod in challenging lighting situations for slow and perched birds that do not get too nervous when you approach them. For birds in flight, try to keep your shutter speed above 1/1000th of a second. I would recommend turning "Auto ISO" on with minimum shutter speed set to 1/1000th or higher and maximum ISO set to 800-3200.
Get a Better Beamer with a good flash if you don't have one – it certainly helps to eliminate dark shadows. You have to be careful when using flash for birding though, since you need to know when to use it and how to use it. Get familiar with high-speed sync, flash power and flash subject distance to get the best results. Too much flash can ruin your images too.
Watch for still water and try to capture reflections. Some birds can sit in the same spot for a long time and the water around them gets very still, making a perfect "mirror" reflection.
When approaching birds, make sure that they are comfortable with your presence. In locations like Gatorland, birds generally don't care about people, but in other places they might be too nervous. If a bird is not worried about you, it will act naturally and you might see some great action if you just wait and watch. If the bird is looking at you for an extended period of time and acts irritated as if it wants to fly away, you might be standing too close. Before making any further moves, try facing another direction and look away for a little bit – this might calm the bird down a little (especially predators). Some birds just don't like it when you directly look at them.
If you are standing too close to a bird, you might want to increase your aperture to increase the depth of field. If your depth of field is too shallow, parts of the bird can appear "out of focus". But be careful about increasing aperture too much, because it might negatively impact the bokeh.

NIKON D3S @ 300mm, ISO 560, 1/1600, f/4.0
All of the above images were captured with Nikon D3s and Nikon 300mm f/4.0 AF-S lens + 1.4x TC.
This post was all ready to go and for some reason I somehow forgot to get it published before my last trip to Orlando. My schedule has been quite hectic, with several long trips during the last month and I have been trying to catch up with the website ever since. So please be patient and I will be posting a lot more great articles this week!