The Nikon Z system created quite a bit of interest among many photographers. As a result, there are many questions related to the Nikon Z lenses that have been announced now and will be revealed in the future. Unfortunately, there are lots of misconceptions and misunderstandings that are getting spread by some people on the Internet, making it difficult to truly understand the capabilities and the potential of the system. In this article, I would like to explore the Z mount lenses in detail and hopefully answer as many questions and concerns as possible.
Before we get into the more technical discussion about the Nikon Z lenses, let's first take another look at the advantages of the Nikon Z mount and why it opens up new frontiers for Nikon that the Nikon F mount could not before.
Nikon Z Mount Advantages
To understand the differences between the Nikon Z and the Nikon F mounts, take a look at the below side-by-side images of the Nikon Z7 and the Nikon D850: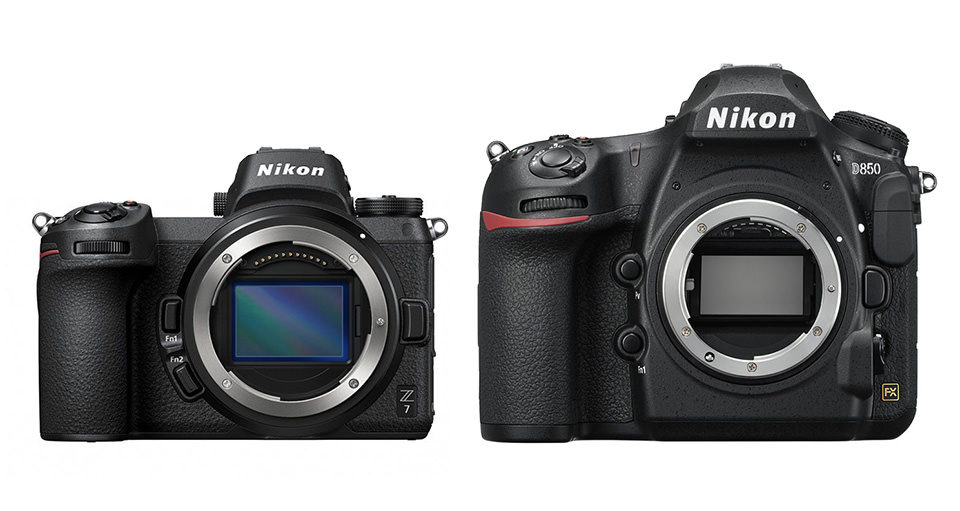 As you can see, the Nikon Z mount is much larger in diameter compared to the Nikon F mount. While the Nikon F mount measures approximately 47mm in inner diameter, the Nikon Z mount measures a whopping 55mm in inner diameter, making it the largest full-frame mount on the market. But that's not the only difference – the Nikon Z mount has a flange distance (which is the distance between the mounting flange and the image sensor) of 16mm, which is significantly shorter than the 46.5mm flange distance on the Nikon F. This essentially means that the Nikon Z mount has a much larger angle of incidence, allowing to design high-performance lenses that were not possible before with the Nikon F mount.
In addition, the Nikon Z mount will also make it possible to adapt (in theory, via future third party adapters) pretty much any other lens on the market, even lenses from other mirrorless systems, since no other full-frame system has a larger inner diameter or a shorter flange distance in comparison. Although it would might be impractical to do this in some cases due to differences in lens communication, but there are already two adapters from Sone FE to Nikon Z, one made by Techart and another made by Megadap.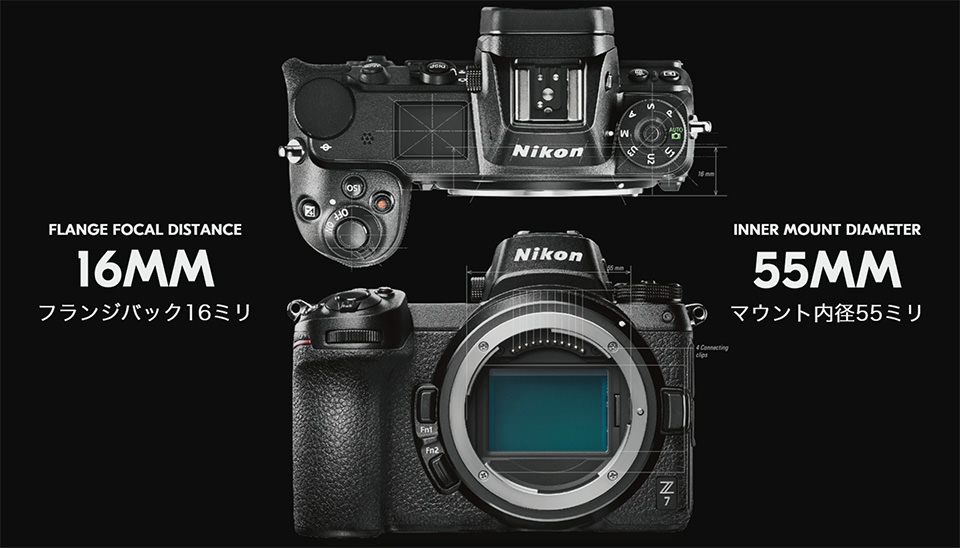 Lastly, the Z mount has a physical advantage over the Nikon F – there are now four "claws" that hold the lens instead of three, which allows lenses to bind much tighter to the body. This means that there is a smaller chance for any kind of "play", guaranteeing a very tight fit. This is important for dealing with current, and especially future high-resolution sensors.
A more detailed analysis of the differences between the two mounts is explained in detail in my Nikon Z vs Nikon F article.
Nikon S Lenses Are the New Pro-Level Lenses
With the Z-series cameras, Nikon announced three new Z mount lenses: Nikon Z 24-70mm f/4 S, Nikon Z 35mm f/1.8 S and Nikon Z 50mm f/1.8S, as well as the Nikon Z 58mm f/0.95 S Noct. While the maximum aperture of the three released lenses might indicate that these are enthusiast-grade lenses (f/1.8 and f/4 lenses are typically enthusiast-grade lenses, while f/1.4 and f/2.8 lenses are pro-grade), that's certainly not true!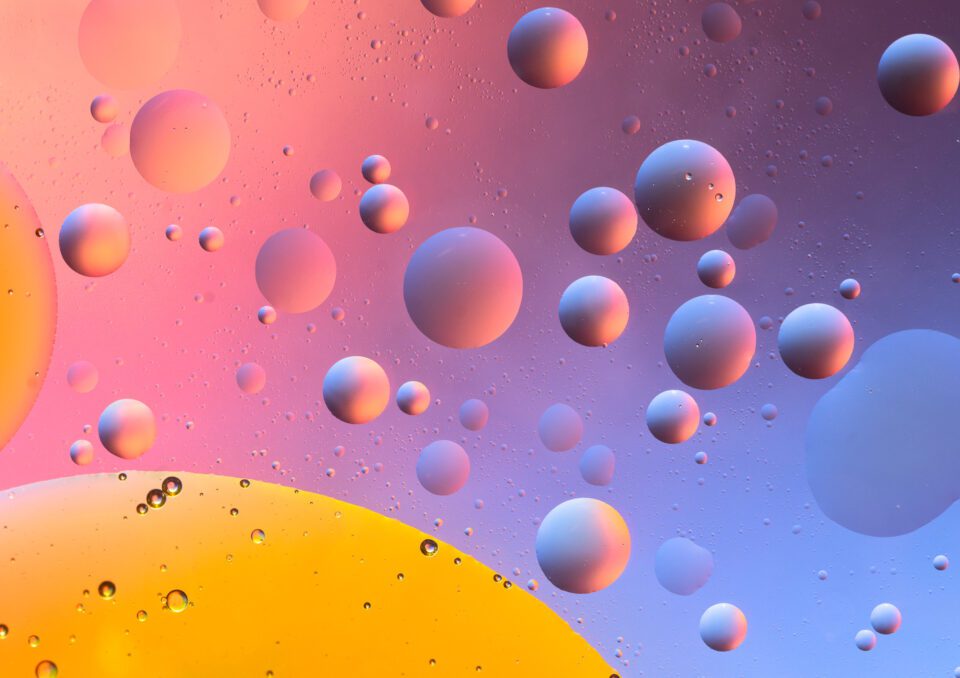 In fact, the "S" line (which is marked by the silver-colored ring around the lens and a decorative "S" on the lens barrel, which apparently represents the first letter of various words as "Superior", "Special" and "Sophisticated", according to Nikon) is now the new "Pro" line of lenses, similar to the gold ring lenses that Nikon made for the F mount. The "S" line of lenses are made to the highest levels of standards and quality control, set even higher than for the Nikon F professional lenses! Nikon is promising these lenses to have less distortion, lateral / longitudinal chromatic aberration and ghosting and flare compared to all other lenses.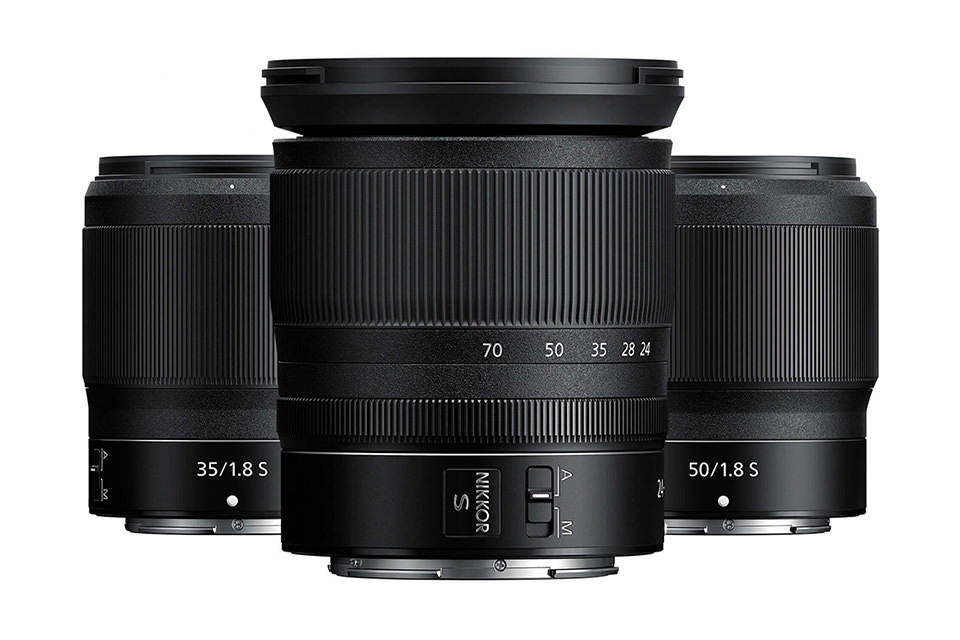 The Nikon S-series lenses have a refreshed, all-black look that makes them look quite a bit different when compared to Nikon F gold ring lenses. Some find this new look to be rather boring and tasteless, but that's all a matter of personal preference. Personally, I don't mind the new look, as long as the lenses provide exceptional performance (which they do, as explained further down below). Lastly, all S-series lenses are going to be weather sealed.
Nikon Z Mount Lenses – New Nomenclature
Gone is the typical and often confusing Nikon lens nomenclature like "AF-S", "AF-P", "ED", "G" or "E" – the letter "S" indicates that these lenses are beefed up with everything Nikon has got to offer in terms of technology today. For example, every Nikon S lens utilizes a stepping motor for fast and quiet autofocus performance and the glass is coated with both Nano Crystal Coat to reduce ghosting and flare. Whenever Nikon develops new technologies, such as the new ARNEO Coat or the new multi-focusing system, it will also be incorporated into the "S" series lenses in the future. None of this information is now in the lens title – the letter "S" replaces it all.
Here is the way all future Nikon Z lenses will be named:
Prime Lenses
NIKKOR Z1 00mm2 f/0.03 S Noct4
1. Indicates Nikon Z lens mount
2. Focal length
3. Maximum aperture
4. Grade name
Some of the highest-quality lenses such as the NIKKOR Z 58mm f/0.95 S Noct will have a specific name designation after the letter "S".
Zoom Lenses
NIKKOR Z1 00-00mm2 f/0.0-0.03 S4
1. Indicates Nikon Z lens mount
2. Focal length range
3. Maximum variable aperture range from wide to telephoto
4. Grade name
Thankfully, it is a much simpler way to name lenses!
Nikon S vs non-S Lenses
In addition to the highest performing "S" series lenses, Nikon is also planning to release enthusiast-level non-S lenses. These lenses are not going to have the same pro-grade quality and performance, but will come at lower price points, allowing Nikon Z owners to go for budget-friendly options that have a potentially better price / performance ratio compared to S series lenses.
So if you are worried about the Nikon 35mm f/1.8 S and 50mm f/1.8 S lenses costing more than their Nikon F counterparts, these are not comparable lenses by any means, as you will see further down below. Nikon will probably release regular versions of these lenses in the future and price them appropriately.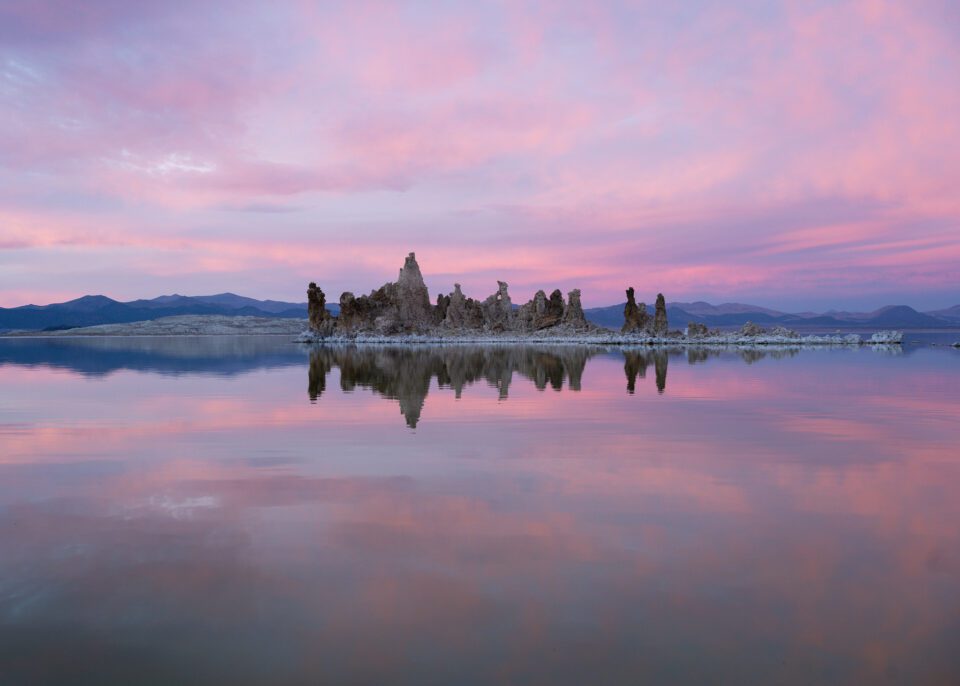 Nikon Z Lenses Have Stepping Motor
The Nikon Z mount lenses no longer have the traditional mechanical control of focusing as we have seen on all Nikon F mount lenses (where turning the focusing ring physically moves and focuses lens elements). Instead, all new lenses will feature "focus-by-wire" way of attaining focus, where all focusing is performed electronically – rotating the focus ring requires the camera to be turned on to communicate which way to turn its focus.
While focus-by-wire implementations by some camera companies are often quite frustrating to use in the field due to issues related to attaining precise focusing, holding focus position when turning the camera on / off or when wanting to smoothly transition focusing when shooting videos, based on my limited experience with the Nikon Z-series cameras and lenses, I have to say that I was quite impressed by how smooth focusing felt when using Z mount lenses. I did not experience any loss of focus, focus jumping / skipping or other related problems I have previously seen on other systems.
Focus-by-wire can have its disadvantages when compared to mechanical control, but it is clearly the future, because there is a lot more than can be done with it. For example, Nikon is going to incorporate an electronic OLED screen on some of the future S series lenses that will display things like focusing distance, and such displays can also be used to show other useful information such as hyperfocal distance, lens aperture, etc.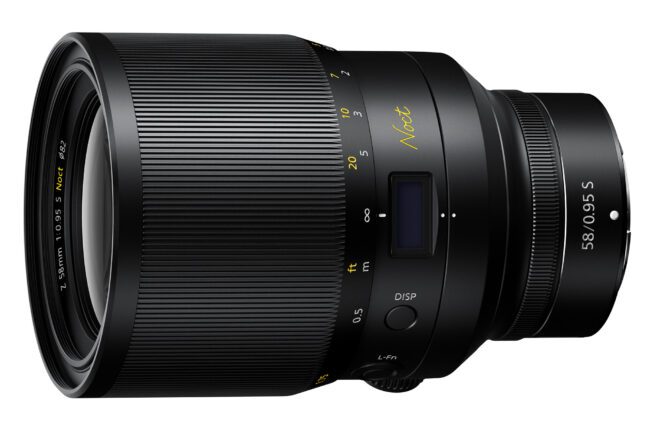 More Communication Contacts for Improved Performance
The Nikon Z mount lenses have more camera contacts than their Nikon F equivalents. Instead of 8 contacts facing the camera on Nikon F (some Nikon F lenses have 10 contacts, but the last 2 contacts are reserved for teleconverter communication), the Nikon Z mount lenses now communicate over 11 total contacts for more refined control and improved performance of lenses. Thanks to the new design and the new stepping motor, Nikon is able to take advantage of smooth aperture and focus transitions that are configurable through the camera's menu system, making the Nikon Z system optimal for shooting video footage.
One of the coolest features of Z mount lenses is that pretty much every ring and button is going to be customizable from the camera. Nikon has already enabled customization of the focusing ring on the three Nikon S lenses, but none of these lenses yet feature buttons. Once more complex lenses are released, they will have two or more buttons that you will be able to customize for performing different functions. Take a look at the menu setting that allows adjusting the function of the focusing ring: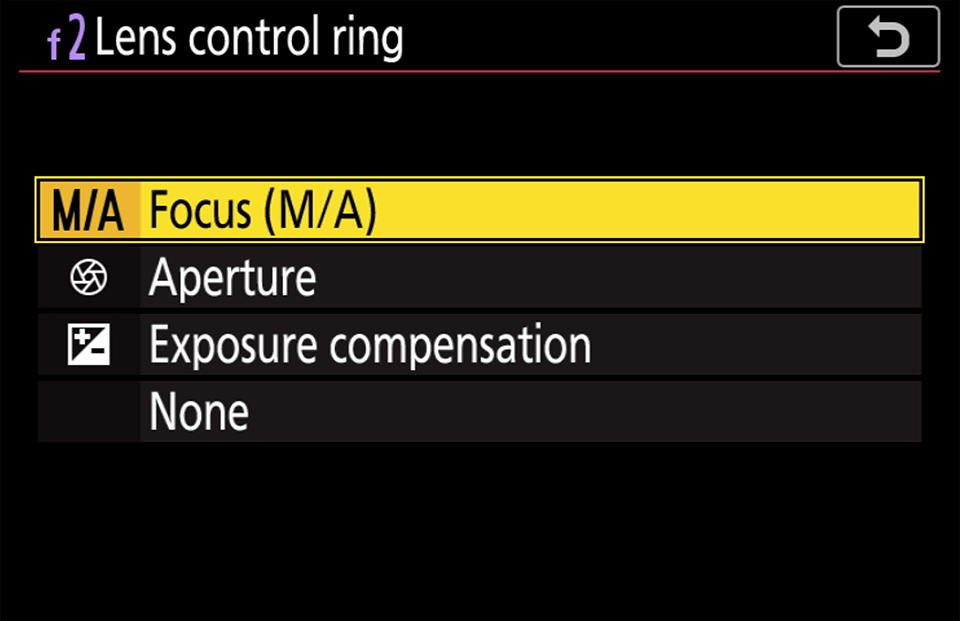 This means that I can leave the focus ring to adjust focus (first highlighted option), customize it to adjust Aperture or Exposure Compensation, or if I want it to do nothing, I can simply select "None" and the focusing ring will be disabled. Such customization options would not be available on mechanically-controlled lenses, so this is another benefit of the focus-by-wire system.
The upcoming Nikon 58mm f/0.95 S Noct is going to have a "DISP" button and an additional "L-Fn" (Lens Function) button, both of which are going to be customizable through the menu to perform different functions.
Minimized Focus Breathing
For smooth viewing experience and continuity when viewing recorded video, Nikon took every step to optimize every S-series lens in order to minimize focus breathing issues (when angle of view changes during focusing). This not only makes them ideal for still and video shooting, but it also could make a number of zoom lens designs parfocal.
Why No f/1.4 Lenses Upfront?
One of the most frequently asked questions by our readers has been "Why didn't Nikon focus on high-quality, fast-aperture lenses at launch?" for the Nikon Z system. While Nikon certainly did not present us any fast-aperture f/1.2 – f/1.4 prime or f/2.8 zoom options upfront (primarily in order to keep the size compact, the weight and the cost down), it certainly did launch high quality lenses!
Personally, I applaud Nikon for going with one zoom and two high quality primes, because that's exactly what most of us will need with a lighter mirrorless system. If we saw a 24-70mm f/2.8, a 35mm f/1.4 and 50mm f/1.2 lenses at launch, those would have been larger, heavier and much more expensive options that would have made it cost-prohibitive for many of us to buy into the system. Imagine a $2,400 24-70mm f/2.8 (that's what the current Nikon F model costs), a $1,700 35mm f/1.4 and a $1,500 50mm f/1.2 – would you be willing to put that much money towards a camera system right away? I know most people wouldn't…
Nikon decided that it could make f/1.8 prime lenses that are amazingly sharp and a 24-70mm f/4 zoom lens that has superb overall performance, all without making their customers break their banks. And if you think that f/1.8 or f/4 lenses are not good enough, see the next section to understand that we are dealing with a whole new level of performance for such lenses!
Finally, Nikon has released the 50mm f/1.2, and they are also planning to release an 85mm f/1.2, both of which should satisfy most people who want an ultra-fast lens.
Edge-to-Edge Sharpness Wide Open
To understand how amazing the Nikon S lenses are, let's take a look at their MTF charts and compare them to other lenses. If you don't know how to interpret the below data, please see my article on how to read MTF charts. First, we will start with the Nikon Z 24-70mm f/4 S and compare it to the Nikon 24-70mm f/2.8E VR:

Just a quick glance at the wide end reveals that the Nikon Z 24-70mm f/4 S is overall a sharper lens compared to the 24-70mm f/2.8E VR. Although it starts out a bit less sharp in the center, just take a look at its mid-frame and corner performance – it is not even a comparison, and we are talking about wide open performance here.
The telephoto performance comparison simply leaves the 24-70mm f/2.8E VR in the dust…look at how much higher the blue curve starts out at – it is supposed to be sharper at 70mm than at 24mm in the center, which is pretty insane. The corners are a bit weaker, but not by much. I can only imagine how the lens will behave stopped down a little.
Keep in mind that I started out with the best 24-70mm lens on the market. Other budget options like the Nikon 24-120mm f/4G shouldn't be brought into this comparison, as they don't stand a chance.
Let's now take a look at the Nikon Z 35mm f/1.8 S and compare it to both the Nikon 35mm f/1.4G, as well as the legendary Sigma 35mm f/1.4 Art:

The comparison between the Nikon Z 35mm f/1.8 S and the 35mm f/1.4G shows that the newer mirrorless S version is outstanding wide open – you can see just how much better its performance is both in terms of contrast and sharpness. It starts out stronger in the center and the corners aren't comparable. Once stopped down a few stops, I am sure the situation gets only better. However, what's shocking, is that the lens even beats the Sigma 35mm f/1.4 Art – the sharpest 35mm lens on the market. Look at how much higher both curves are. Additionally, the 35mm f/1.8 S shows practically no astigmatism, while both Nikon 35mm f/1.4G and Sigma 35mm f/1.4 Art clearly have quite a bit of it in comparison…
Here is the last comparison of the Nikon Z 50mm f/1.8 S, when compared to the 50mm f/1.4G, 50mm f/1.8G and the Sigma 50mm f/1.4 Art:

Once again, the Nikon 50mm f/1.8 S blows the 50mm f/1.4G out of the water – and for a good reason, that f/1.4G design is too outdated by now. When we look at the much sharper f/1.8G version, we can see that the 50mm f/1.8 S has much better overall performance wide open. Not only is it sharper, but it also has much better contrast and suffers from very little astigmatism. The corner performance is remarkable for a 50mm prime.
When compared to the Sigma 50mm f/1.4, which is a much heavier lens, we can see that it again has better overall performance from center all the way to the edges. The Sigma clearly suffers from more astigmatism too.
In fact, I would say that we can expect the 50mm f/1.8 S to be probably in line with the Zeiss Otus 55mm f/1.4 in terms of potential performance. Unfortunately, it is not possible to do a direct MTF comparison between the Otus and the Nikon lenses, because Zeiss does not provide 30 line pairs in its MTF charts.
Now keep in mind that the above MTF comparisons are based on the manufacturer-provided MTF and we are only looking at wide open performance. However, we have also tested most of Nikon's Z lineup so far at Photography Life and in every case, our actual Imatest results show that Nikon's Z lenses far surpass Nikon's F lenses and in fact, most other third-party F-mount lenses as well.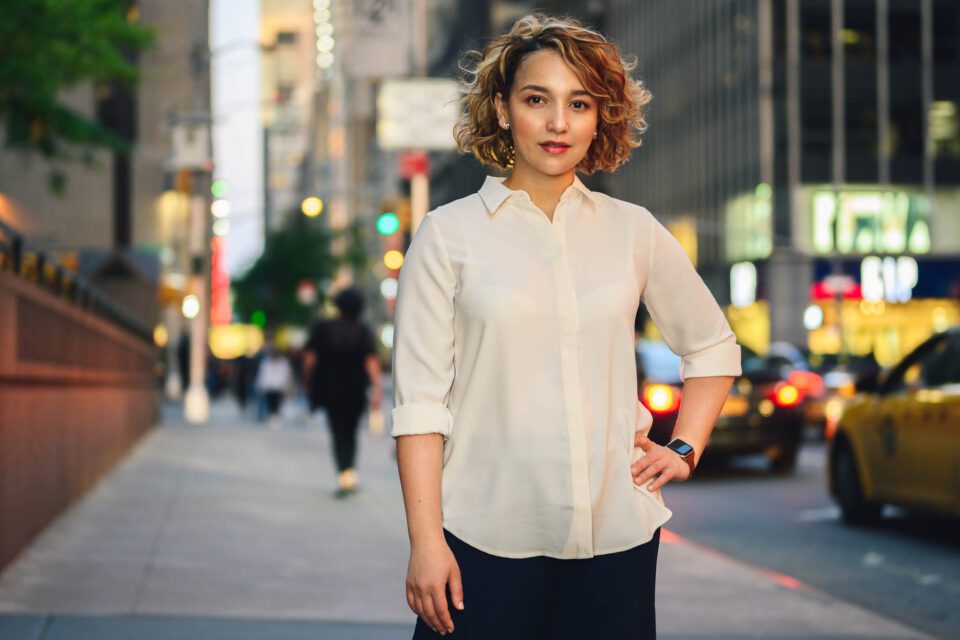 By now, it's clear that Nikon S lenses are a whole new breed of exceptional performance, something we have never before seen on the Nikon F mount. Clearly, Nikon's engineers did a remarkable job with coming up with the Z mount, as it looks like they are able to take advantage of the large throat size and a much shorter flange distance in order to deliver this level of performance.
Nikon Z Lens Roadmap
Nikon is far from finished releasing Z-mount lenses. In fact, they are planning to release a number of S-series lenses that will deliver similar or better level of performance in the upcoming years. Take a look at the most recent roadmap: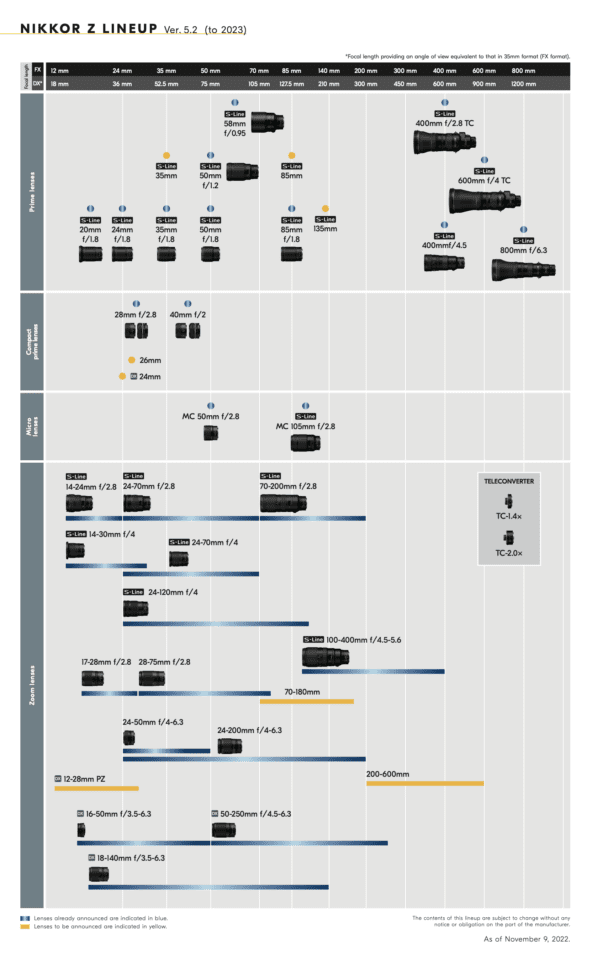 Although the Nikon Z lens lineup is getting pretty mature, there are still some obvious gaps that we have to look forward to such as the 85mm f/1.2 and the highly-anticipated Nikon 200-600.
It is very clear that Nikon is heading towards a bright future with the release of the Nikon Z mount and the accompanying lenses. While many of us will be supplementing the Nikon Z-series cameras with the FTZ or FTZII adapter to keep on shooting with Nikon F lenses for now, the performance advantages of the Z-series lenses will definitely outweigh everything else in the long run.