Now that Nikon has announced both the Nikon Z6 and the Z7 mirrorless cameras, it is time for us to take a closer look at these cameras in and go through some of the most important features. Without a doubt, the Nikon mirrorless system is one of the most highly anticipated releases in Nikon's history. And given that Nikon is moving up to a much larger Z mount, existing Nikon shooters might be wondering whether it is worth moving to the new system or not. In this article, we will explore all the key features of the Nikon Z cameras in detail and see what they have to offer when compared to their DSLR counterparts.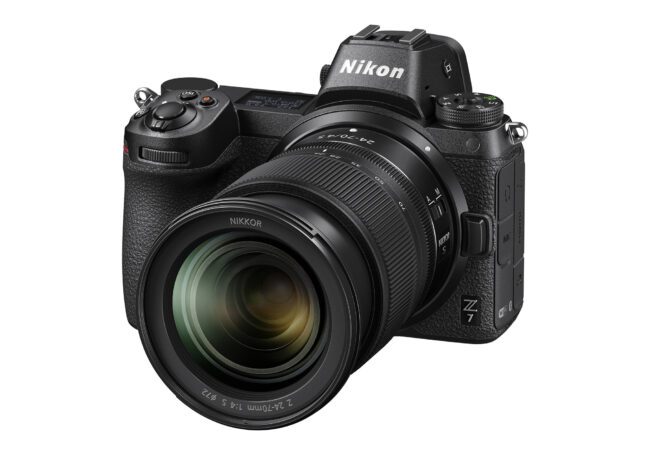 Let's go through the most important and interesting features of the camera and discuss everything I was able to find on these new cameras. It turns out that Nikon has made some mistakes on its official website, which have now been rectified (for the most part). For example, the initial video recording specification for both cameras stated "approximately 15 minutes of movie recording", which turned out to be a typo. It has been changed to "approximately 85 minutes of movie recording" since the last update. that's a massive difference in recording time! Additionally, it turns out that Nikon Z lenses are not all going to be labeled "S-series" – apparently that's reserved for high-end / pro level lenses. Nikon is planning to launch non-S series lenses in the future, which will be consumer / enthusiast grade as well.
1. Nikon Z6 and Z7: Key Differences
First, let's take a quick look at the main differences between the Nikon Z6 and Nikon Z7. Although we have already covered it all in detail in our Nikon Z6 vs Z7, below are the most important feature differences between the two cameras:
| Camera Feature | Nikon Z6 | Nikon Z7 |
| --- | --- | --- |
| Sensor Resolution | 24.5 Million | 45.7 Million |
| Low Pass Filter | Yes | No |
| Image Size | 6000 x 4000 | 8256 x 5504 |
| Continuous Shooting Speed | 12 FPS | 9 FPS |
| Base ISO | ISO 100 | ISO 64 |
| Native ISO Sensitivity | ISO 100-51,200 | ISO 64-25,600 |
| Focus Points | 273 | 493 |
| Battery Life | 310 shots/charge | 330 shots/charge |
| MSRP Price | $1,999.95 | $3,399.95 |
There are a few notable differences between the cameras, but the most important one is the price – the Nikon Z6 is priced at under $2K, while the Nikon Z7 is priced at $3400 MSRP. Pricing will definitely affect purchase decisions of many photographers out there, with many leaning towards the Z6, so we estimate that the demand for this camera is going to far exceed that of the Z7 in the long run.
2. Nikon Z Mount is the Future
If you had a chance to see Nikon's Special Event Livestreaming, you might have noticed how much attention was given to the new Nikon Z mount. Indeed, Nikon put quite a bit of thought into making a future-proof mount that is large enough to accommodate modern lens designs that can be as fast as f/0.95. With Nikon F being almost 60 years old and having its own set of challenges when designing lenses, Nikon decided to move forward with something totally new, something the company can grow on.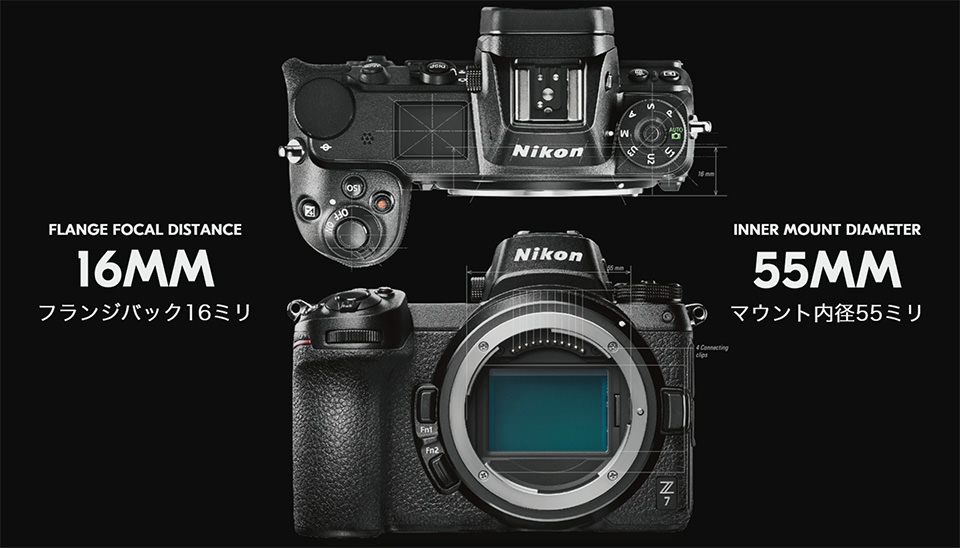 The new Nikon Z mount is 17% larger than its predecessor, thanks to its inner diameter of 55mm (a throat size of 52mm). This, coupled with a 16mm flange distance will allow Nikon to make lenses that were much more difficult to design with the Nikon F mount. Going forward, Nikon will be putting quite a bit of research and development into the Nikon Z mount and as we have already covered, the new Nikon Z lens roadmap includes a number of great options from super wide-angle lenses such as the Nikon Z 14-30mm f/4 all the way to 70-200mm f/2.8 professional-grade lenses, as well as fast primes such as the Nikon Z 58mm f/0.95 and 50mm f/1.2. At the current pace, Nikon is planning to release 4-6 S lineup lenses each year, the higher-end lenses for the Nikon Z system, as well as additional consumer-grade lenses.
3. Nikon's First IBIS Cameras
Since its inception, Nikon has never had a camera with in-camera image stabilization (IBIS) – the company has always pushed stabilization to its lenses. The Nikon Z6 and Z7 mirrorless cameras are the first in Nikon's history to incorporate IBIS, which is a pretty big deal! We have already written about the benefits of in-body vs lens stabilization, but the short version is that IBIS is better for short focal length lenses, while lens stabilization is better for telephoto lenses. The true potential of stabilization is achieved when the two are combined and that's exactly how Nikon is planning to roll out Nikon Z-series lenses in the future.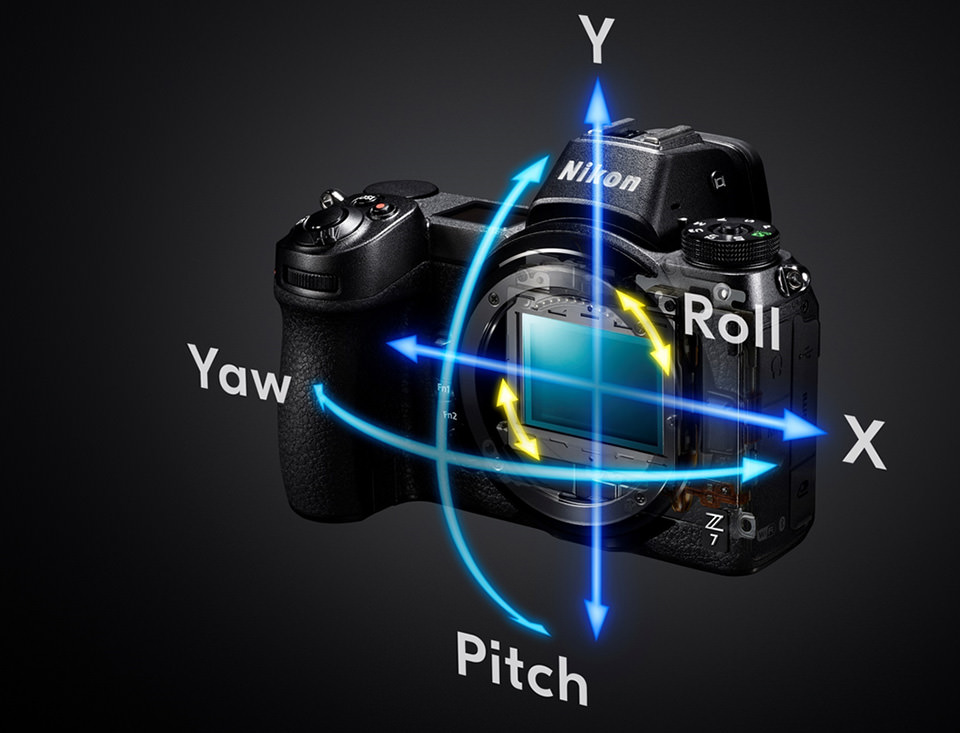 As of today, all three Nikon Z lenses that came out (24-70mm f/4, 35mm f/1.8 and 50mm f/1.8) don't have lens stabilization, because the camera will do a better job with IBIS. However, once Nikon starts rolling out longer lenses like Nikon Z 70-200mm f/2.8, we will see vibration reduction on those lenses as well, and the system will be able to take advantage of both IBIS and VR at the same time, delivering superb levels of stabilization that we have never seen before.
The big benefit of IBIS (and to be honest, the primary reason why I am personally investing in the Nikon Z), is that you can use it with legacy glass. I have a few legacy NIKKOR primes that I have been waiting to use with a mirrorless camera and I just can't wait to mount my NOCT-NIKKOR 58mm f/1.2 on the Z7 and see it stabilized! In addition to this, being able to zoom in on the subject at 100% and focus while composing is a huge benefit of the mirrorless system that one should not underestimate.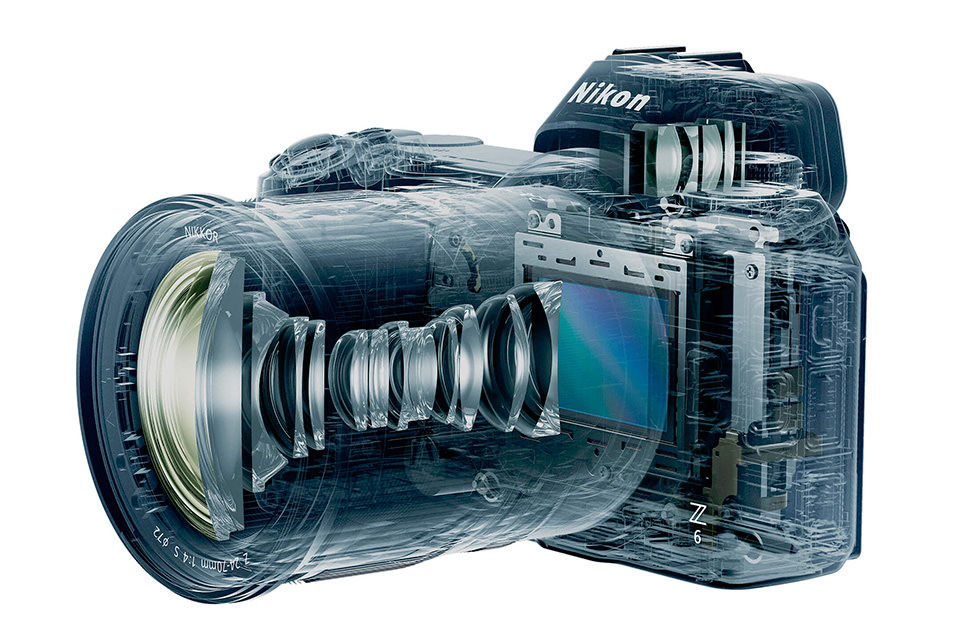 4. Precision Manual Focusing and EVF Benefits
Speaking of zooming in and focusing on a subject, if you are a DSLR user and you have used fast aperture lenses like the Nikon 85mm f/1.4G, you know how difficult it can be to acquire precise focus on a subject. And if you have tried using manual focus lenses, it is even more difficult, because the green "in-focus" dot is very inaccurate, especially on modern high-resolution cameras. In many cases, one ends up taking lots of images to be able to have one in-focus image, which ends up wasting a lot of time and memory card space. Some DSLR users look for ways to swap out the focusing screen to something more usable, since optical viewfinders just don't have enough magnification to be able to see enough detail on a subject to be able to properly focus. And it is even worse when shooting with DX / APS-C DSLR cameras, since their viewfinders are tiny!
With mirrorless cameras, you do not have to worry about viewfinder magnification or swapping focus screens, because you can just zoom in on your subject right in the electronic viewfinder (EVF), verify or tweak your focus as needed, then take a picture – no more guesswork involved. This means that you can significantly improve your ratio of in-focus vs out-of-focus images significantly, all thanks to a "what-you-see-is-what-you-get" electronic viewfinder.
In addition, you will be able to take advantage of the EVF for things like focus peaking (where the "in-focus" area of the subject is highlighted with lines / dots of specific color), as well as viewfinder image playback. No more Hoodman HoodLoupes to attach and lug around, as you can just use the bright viewfinder to review images, zoom in / out of them and more!
Wondering why there is no "Exposure Preview" button on the new Nikon Z-series cameras? Well, that's because that button is only relevant to DSLR cameras, where lenses are always wide open to be able to provide enough light into the camera. With mirrorless cameras, there is no need for an exposure preview button, because the electronic viewfinder will display exactly what you are about to capture. You will not run into the issue of seeing a bright subject, only to end up with a dark picture anymore. If you want to see what the image will look like stopped down, you just stop the lens down and you can see exactly how much depth of field you are going to get. Lastly, EVFs can display a lot more information than OVFs, and some of the information can be very useful in the field. For example, you can display a histogram before you ever take a shot, and if you are wondering about what focusing mode you have selected, you no longer have to take your eyes off the viewfinder – all of that information can be turned on / off in the EVF.
Both Nikon Z6 and Z7 cameras are mirrorless, which means that they are equipped with high-resolution EVF screens that will let you do all this. To be honest, once you try an EVF for focusing and image playback, it is hard to go back to an OVF.
5. Lens Calibration No More!
The Nikon Z-series cameras now feature on-sensor hybrid autofocus system, which works very differently compared to the traditional phase detection autofocus system we have seen so far on Nikon DSLRs. There is no need for a secondary mirror, which basically eliminates all AF micro-adjustment issues going forward! By incorporating phase detection pixels right on the sensor, Nikon is able to perform focus on the image sensor without relying on a secondary focusing system.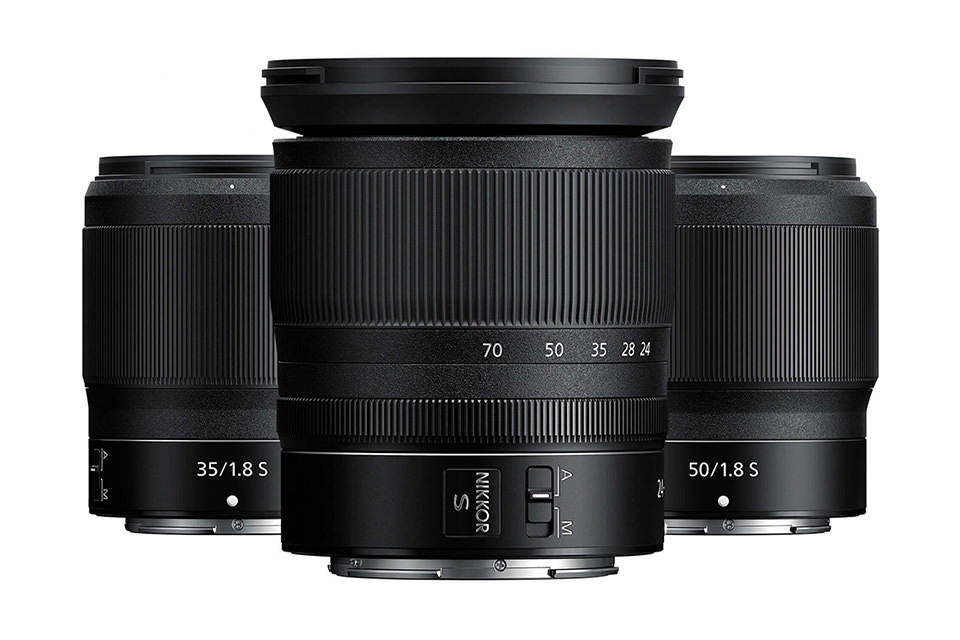 Unfortunately, many DSLR shooters waste a lot of time and money trying to calibrate their lenses using specific lens charts and software. And even after all the calibration, it is impossible to save different calibration results for different focal lengths and camera to subject distances, which makes the whole calibration process questionable at best. With on-sensor autofocus system, you can finally forget about performing lens calibration going forward! And the beauty of the new system is that you can use any Nikon F mount lenses, even ones that are completely out of whack when it comes to fine tuning, and they will all focus consistently with the Nikon Z-series cameras.
6. Nikon F Lens Compatibility with FTZ Adapter
With the Nikon Z series cameras, we now have a Nikon F to Nikon Z mount "FTZ" adapter that allows mounting legacy lenses. As of today, the Nikon FTZ adapter will work with all Nikon F mount lenses (a total of 360 lenses), including very old / classic manual focus lenses, but the number of lenses that will autofocus with the adapter is limited to 90 (All AF-S, AF-P and AF-I type lenses will have full AF/AE capability). Unfortunately, the FTZ adapter does not have a screw-drive AF capability, which means that any of the AF-D lenses will be limited to manual focus only.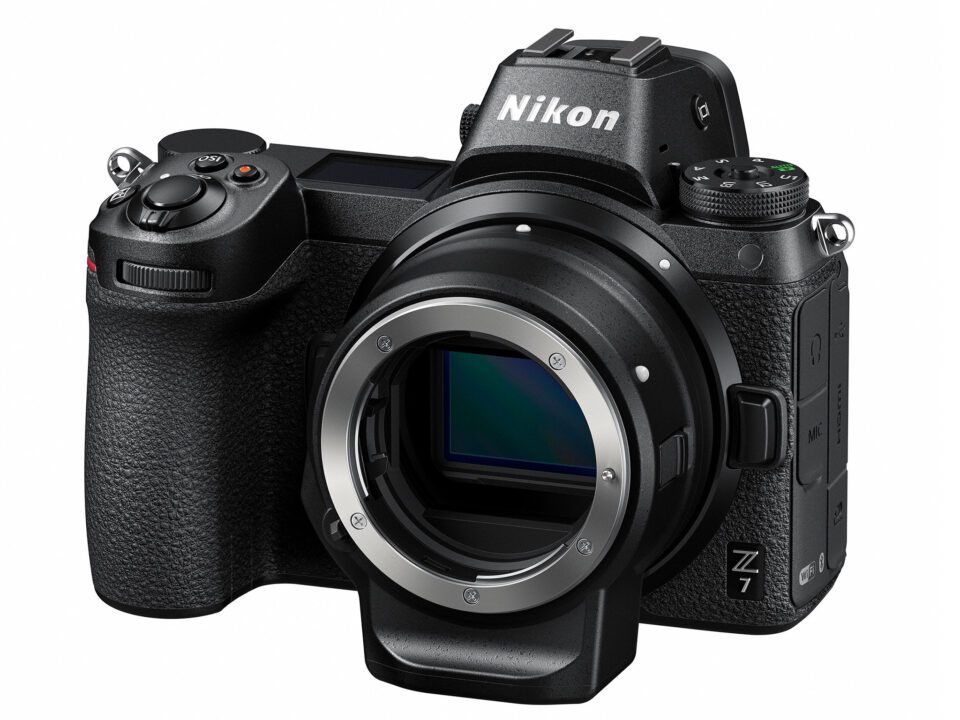 So how can you check which Nikon F lenses will autofocus on the FTZ adapter? If the title of the lens contains "AF-S", "AF-P" or "AF-I", you are all set. Any other autofocus lens is most likely going to be an "AF-D" lens, which will not autofocus. Here is what Nikon says officially: "Full AF/AE supported when using FX or DX AF-S Type G/D/E, AF-P type G/E, AF-I type D and AF-S/AF-I Teleconverters".
7. Third Party Lenses Will Work with FTZ Adapter
If you have been stocking up on third party lenses for the Nikon F mount from Sigma, Tamron and other manufacturers, they will work just fine on the Nikon Z-series cameras. It is hard to say if they will work as reliably as they do on Nikon DSLRs, but I am sure third party manufacturers will be testing their lenses and updating their firmware to make them fully compatible, if needed. The important thing is, third party lenses will also be able to take advantage of Nikon's IBIS.
I have tested the Sigma 24-35mm f/2 lens on the Nikon Z7 and I can confirm that the lens seemed to work just fine and its autofocus operation seemed to be functioning normally as expected.
8. Nikon FTZ Adapter Will Stabilize Non-VR Lenses
With the new Nikon FTZ adapter, you will finally be able to add vibration reduction (VR) / image stabilization to legacy lenses! That's right, both Nikon Z6 and Z7 cameras will be able to provide up to 5 stops of stabilization for Nikon F lenses with the FTZ adapter using 3-axis image stabilization (Pitch / Yaw and Roll). Nikon lenses that already have VR (Pitch and Yaw) will get the added benefit of Roll axis, which means that both in-body image stabilization, along with lens VR will work simultaneously to get the best out of the two.
9. Nikon Z Lenses Will Take Full Advantage of 5-Axis IBIS
If you get the native Nikon Z mount lenses, you will be able to take a full advantage of Nikon's 5-axis IBIS, which means that Pitch, Yaw, Roll, as well as X / Y movements will be properly compensated by the camera. This will be implemented on all future Nikon Z mount lenses as well, which is an important difference between Nikon Z and Nikon F mount lenses.
10. Nikon Z6 and Z7 Do Not Have Built-in Flash
Similar to the latest-generation Nikon DSLRs, the Z-series mirrorless cameras do not feature a built-in flash unit. Nikon decided to make these cameras weather-proof and rugged (more on that next), so it excluded this option primarily for that reason. While some photographers might be disappointed with this, as the built-in flash can work nicely as either fill flash or a flash commander for other speedlights, I personally think it is better to trade the built-in flash for improved weather sealing. Many photographers never use the built-in flash and those who do are better off getting a dedicated flash trigger anyway, especially considering how affordable third party options have gotten over the past few years.
If you are wondering about sync speed, both cameras will be limited to 1/200th of a second.
11. Nikon Z6 and Z7 Are Both Weather-Sealed
Both Nikon Z-series cameras have full magnesium alloy shells and are fully weather sealed to be able to withstand extreme temperatures and rough weather conditions. Whether you are planning to use these cameras in light rain, sub-zero temperatures or dusty environments, the cameras will be able to survive such harsh conditions easily, being great outdoor companions. Nikon states that the cameras are sealed in many spots, including all the buttons, dials and switches from front to back, just like the Nikon D850 is sealed.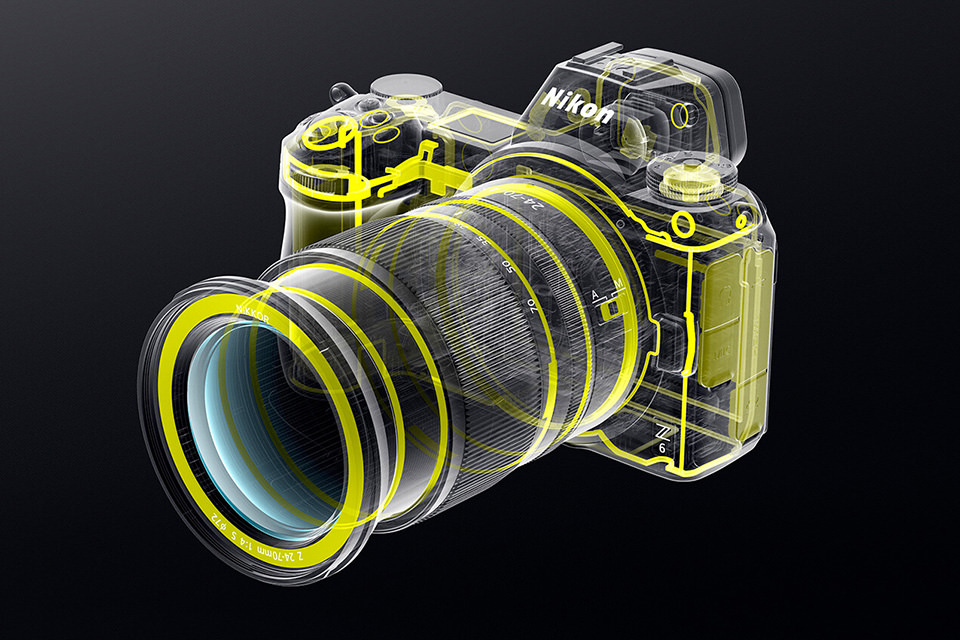 Along with the cameras, the Nikon FTZ adapter is also properly sealed, so if you are planning to use the combination with other weather-sealed lenses, you should not have any issues with water, moisture or dust getting into the camera.
12. No Low-Pass Filter on Nikon Z7
Similar to Nikon's high-resolution DSLRs like D810 and D850, the Nikon Z7 will have no optical low-pass filter in order to deliver maximum detail in every shot. The Z7 will be able to deliver high level of sharpness and take a full advantage of modern S-series lenses with their superb resolving power. However, due to not having a low-pass filter, the camera might introduce some moire when photographing repeating patterns.
The Nikon Z6, on the other hand, will have a low-pass filter, primarily for the purpose of avoiding moire. While the amount of detail on the Z6 is not going to be as great as on the Z7, it is best to keep a low-pass filter on a 24 MP sensor, which is why Nikon has been doing it on other similar full-frame cameras like Nikon D750.
13. Fast EXPEED 6 Processor
The Z6 and Z7 are the first Nikon cameras to feature a brand new EXPEED 6 processor, which is capable of handling more throughput for faster sensor readout (which comes very handy for shooting 4K video, as explained below), as well as quickly powering up the camera for extremely fast operation. Nikon needed to move up to a faster processor, because mirrorless cameras require a lot more processing power in order to handle things like smooth EVF operation, focusing, smooth image playback, etc. Nikon has been able to create a very smooth overall experience that is practically lag-free, something many other manufacturers often struggle with.
14. Fast Start-Up Time
One of the biggest issues with most mirrorless cameras are their true start-up time – from the moment you turn on the camera, to the moment you can take the first image. Based on the pre-production models of the Nikon Z7 we played with, it appears that the start-up time on these cameras is impressively low when compared to other mirrorless cameras. You don't have to wait for the camera to power on – flipping the camera on/off switch to "on" position brings up the LCD / EVF in about a second. Once the camera starts up, there are no additional delays – you can start shooting immediately.
15. 4K 10-Bit Video Shooting With Full Sensor Read-Out
Both Nikon Z6 and Z7 feature very impressive video specifications. First of all, these are the first Nikon cameras that can output true 10-bit video (4:2:2) through the HDMI port (Up to 144 Mbps). This means that you can hook up an external video recorded like the Atomos Ninja and record very high quality 4K video. Second, both cameras will be able to shoot 4K UHD (3840 x 2160) at up to 30p, as well as 1080p HD (1920 x 1080) at up to 120p. Third, the Nikon Z6 can shoot 4K with full sensor readout, while the Z7 downsamples and bins pixels for full-frame video capture. If you want to avoid pixel binning with the Z7, it will be possible to shoot in DX crop mode as well. Fourth, both cameras will provide N-Log in order to capture wide dynamic range, as well as timecode in order to be able to sync video and audio footage. Fifth, Nikon's in-camera features such as Active D-Lighting, Electronic Vibration Reduction and Focus Peaking will all be available for you to use when recording videos. Sixth, thanks to quiet operation and smooth aperture control of the new Nikon Z mount lenses, you no longer have to worry about loud lens sounds that disrupt video recordings. Seventh, if you are shooting 4K video and you want to take a picture, you can do so by engaging the shutter button – a full 8 MP image will be captured and the video recording will not be interrupted. And lastly, IBIS will function when recording video as well, which means that you can have fully stabilized footage without having to use external stabilization tools.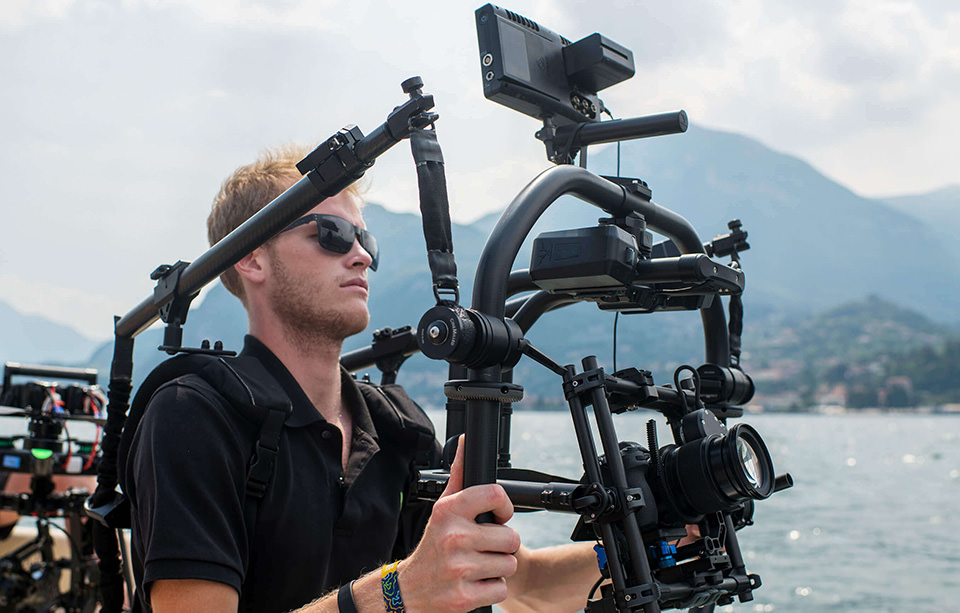 16. Slow-Motion, 4K and 8K Timelapse Modes
While the Nikon Z6 will only be able to shoot 4K timelapses, the Nikon Z7 will be able to shoot both 4K and 8K timelapses. This is because the Z6 simply doesn't have enough resolution to shoot 8K footage. Those who want to record slow motion video will be able to do so in full HD format using the in-camera slow-motion video feature, which can generate both x4 (120/100p footage at 30/25p) and x5 (120p at 24p) slow-motion videos.
If you have used a Nikon DSLR before, you will find the transition to the Z-series cameras to be very simple due to familiar ergonomics and the menu system. The camera buttons do what they say and although you can customize a few of the buttons more than on any previous Nikon camera (more on customizations further down below), it does not result in a frustrating experience, where one has to go through the menu system and manuals to figure things out.
The menu system on the Nikon Z6 and Z7 cameras is very nicely organized into similar sections as on cameras like Nikon D850. You will find the primary menu sections to be: "Playback Menu", "Photo Shooting Menu", "Movie Shooting Menu", "Custom Setting Menu", "Setup Menu", "Retouch Menu" and "My Menu". Everything is properly organized and easy to find, as on all other Nikon DSLRs, so the experience is pretty much the same. However, due to the availability of more features such as IBIS (Nikon still calls is "Vibration Reduction"), there are more menu options to choose from. In fact, comparing the menu systems, I would say that the Nikon Z cameras have the most detailed menus to date.
18. Customization Options
Nikon wanted to make the Nikon Z-series cameras user-friendly for most shooting environments, which is why there are a number of customizable buttons and rings one can attach different functions to. For example, aside from the standard programmable Function 1 and Function 2 buttons, you can customize the following buttons: AF-ON, Joystick / Sub-selector, Joystick Center / Sub-selector Center, Lens Function Button (if such a button is available on the lens), Movie Record Button and Lens Control Ring (lens focus ring):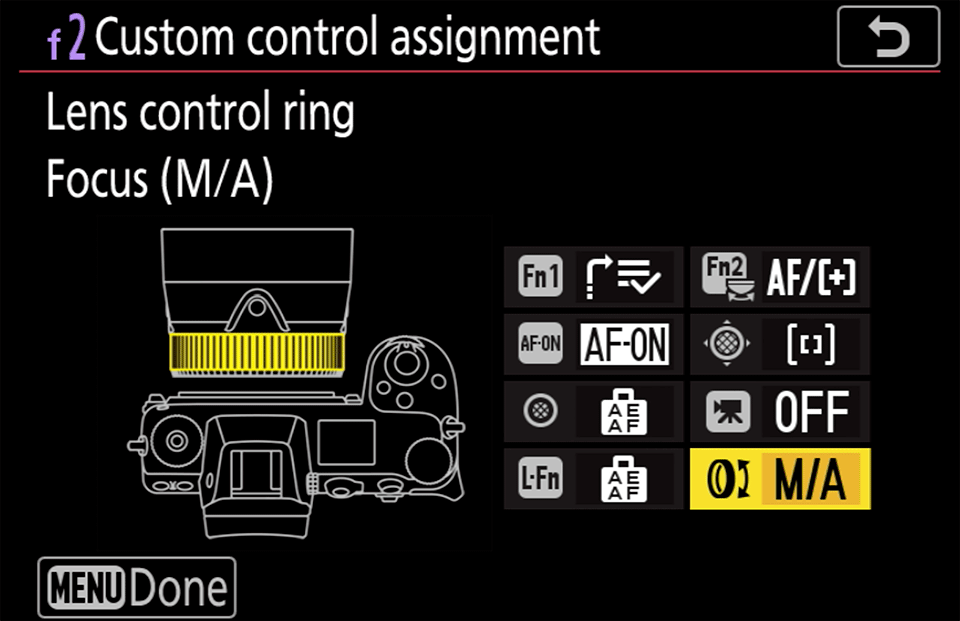 This is the first time we are seeing Nikon allow to customize lens buttons, as well as the lens focus ring to perform different functions. Since lenses are now focus-by-wire, it is possible to make the focus ring on lenses work for changing lens aperture or even adjust exposure compensation: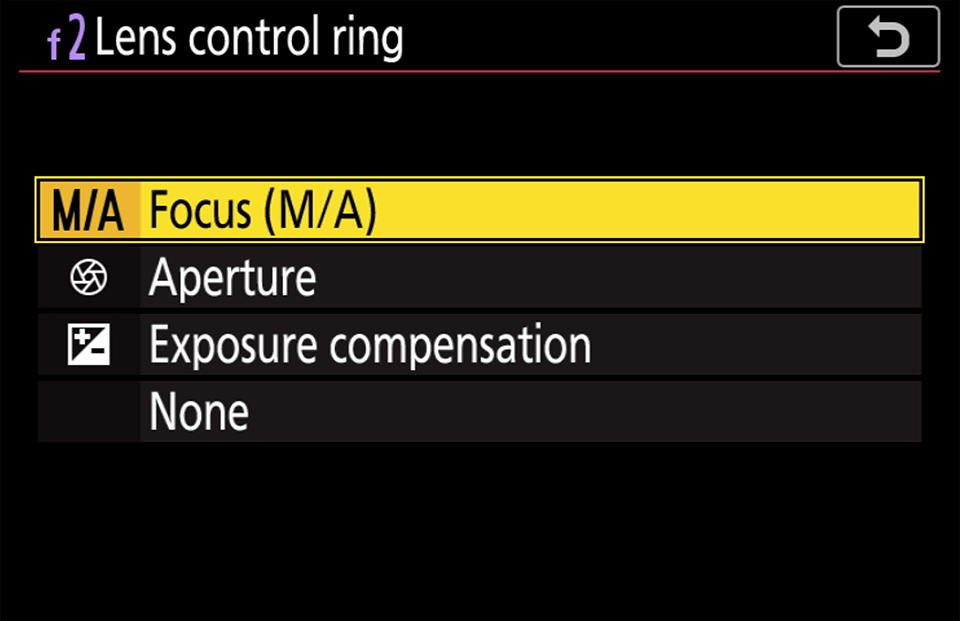 The cameras will allow saving custom functions for shooting stills and videos separately, so that you can have different customization options depending on what you are shooting.
Considering that both cameras are pro-level in terms of camera features (similar menu system as high-end Nikon DSLRs, highly customizable), one would expect the Z-series cameras to have a menu banks system. But that's not the case – Nikon finally listened and implemented a proper U1 / U2 / U3 user settings system, where you can fully save all the menu options into three different slots, then quickly change between the different settings by flipping between U1, U2 and U3 right on the PASM dial. This means that you can now have three presets that store different settings for different types of photography like "Landscape", "Wildlife" and "Portrait". Once you pick the right camera mode and all the menu settings, you will be able to visit Setup -> Save User Settings and permanently store those settings.
20. No More PC Sync and 10-Pin Connector
While most of the high-end Nikon DSLRs have two ports on the front of the camera for connecting external flashes via the PC Sync port and Nikon accessories via the 10-Pin Connector, both Nikon Z-series cameras do not feature these ports. While some might find it annoying that these ports are no longer there, I am personally happy to see them go. First of all, most modern flashes can now be controlled wirelessly, so the use of the PC Sync port has diminished to the point where most photographers no longer need it. The 10-Pin Connector is also very old technology and I am happy to see it disappear in the future, because I do not want to see any accessories like remotes being physically connected to cameras. If there is a need for a physical connection, there is still an optional input port on the side of the camera that can be used to connect accessories like WR-R10 to wirelessly release the camera shutter or control Nikon speedlights.
21. Nikon Z Cameras Come with USB Type-C Port
Finally, no more slow USB! Nikon went with USB Type-C on both Z6 and Z7 cameras, so that we can take a full advantage of much faster USB 3.1 speeds, as well as better charging options (see section on battery charging below). If you are an Apple MacBook / MacBook Pro user, you will be able to connect to the camera directly without using any kind of adapters or dongles.
22. Top LCD Screen is an OLED Display
Unlike all previous-generation Nikon DSLRs, the Nikon Z6 and Z7 feature an OLED display on the top of the camera, which is used to display different types of information, depending on what you are doing on the camera. This is great, because unlike on the LCD screen with set information, the OLED is much more flexible in comparison. In addition, since the information is displayed white on black, it will be possible to see camera settings even when shooting at night.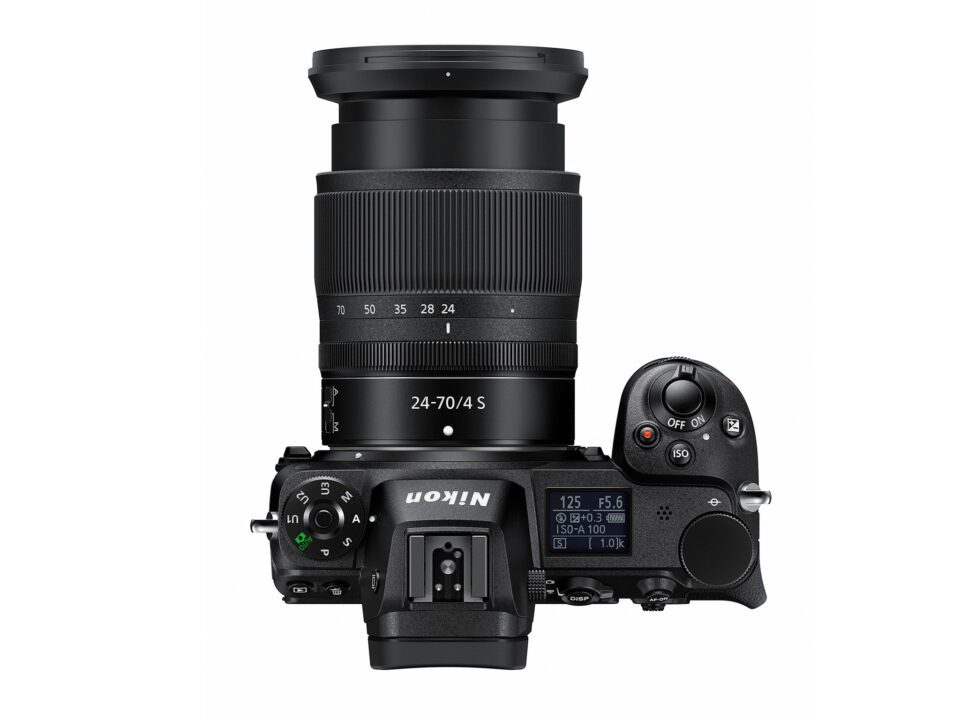 Unfortunately, while going through the pre-production camera settings, I have not been able to find a way to customize information on the OLED screen, but such capability might be incorporated at some point in the future. Fuji already has this capability on its X-H1 and GFX50S cameras, and hopefully Nikon will follow suit.
23. Silent Photography via EVF
Unlike the Nikon D850 that requires one to be in Live View mode in order to take pictures silently (mechanical shutter is turned off and the camera switches to electronic shutter), the Nikon Z6 and Z7 cameras can shoot silently via EVF, which means that you do not have to take your eye from the viewfinder and switch to LCD. Whether you use LCD or EVF, silent shooting is available for both.
24. LCD and EVF Battery Saving Options
Nikon Z-series cameras have a button on the left side of the EVF that allows turning off both the LCD and the EVF to preserve battery life. With this mode enabled, the LCD will be turned off by default and only turn on when pressing buttons like "Menu" or playing back images, while the EVF will stay off until the eyepiece sensor is engaged. This way, you can save quite a bit of battery juice, making the camera function only when needed. Using this mode certainly has an impact on how many images you can capture on a single battery charge – see the battery section below about what it can mean for stills shooting in terms of battery life.
25. USB Battery Charging
With the Z6 and Z7, Nikon included the ability to charge the camera battery through the camera, which is great! This means that you can use a real outlet charger to charge one battery, while using the camera to charge another battery at the same time. The trick is, you have to use the new EN-EL15b battery in order to charge over USB Type-C connection – older EN-EL15 and EN-EL15a batteries are not internally wired to be charged through the camera. The nice thing about the camera charge option, is that you will be able to use standard battery packs to charge your camera battery! So if you are traveling and you don't have access to an electric outlet, you can use battery packs and potentially even solar panels to charge the camera.
26. Older Nikon EN-EL15 / EN-EL15a Batteries Are Compatible
If you own a bunch of EN-EL15 / EN-EL15a batteries like I do, you will be happy to know that you don't have to buy new batteries – old batteries will work just fine! I have tested an old EN-EL15 on the Nikon Z7 and it worked without any issues or warnings. While I might not be able to get a lot of power out of them (just because they are pretty old and heavily used), or have the capability to charge them through the camera, I will still be able to take advantage of my stash of Nikon batteries that I can interchange and use between DSLR and Nikon Z cameras.
27. Sufficient Battery Life, Even For Mirrorless
One of the biggest gripes from our readers with the release of the Nikon Z6 and Z7 cameras has been poor battery life. That's understandable, since Nikon has official CIPA numbers stated as mere 310 for the Z6 and 330 for the Z7, which is way too little, especially considering that Sony's latest generation mirrorless cameras can take twice as many shots. To be honest, I don't know how exactly CIPA measures battery life, but my guess is that it must combine use of LCD and EVF while shooting. I knew that Nikon's EN-EL15 batteries with their 1900mAh of power should have done significantly better than Sony's original NP-FW50 batteries that are rated at 1020mAh and worse than Sony's newest NP-FZ100 battery used on the A7 III and A7R III cameras, with its 2280mAh rating. Thus, 300 shots rating by CIPA just didn't make much sense to me.
In addition to this, Nikon first published wrong data on its website, stating that the 4K video recording time was limited to 15 minutes. This sent a huge negative reaction in the photography community, with some people laughing over such poor battery performance. Thankfully, all this turned out to be a typo, which Nikon ended up changing to 85 minutes – a big difference!
After hearing some reports from others and trying out EN-EL15 batteries myself, I can say with confidence that the CIPA numbers should be pretty much ignored by those who are considering these cameras. While I have not had a chance to play with the Z7 long enough, I did spend about an hour with the camera and its menu system and the battery didn't even drop a single bar! That's after I ran a bunch of burst tests too. While I personally have not had a chance to fully test the camera's battery for extended periods of time, one of our readers sent me some information about his experience with the Z7 and it turns out that he was able to get over 1900 shots on a single battery charge, as well as over 2 hours of 4K video footage. He was able to do this by turning off image preview, and setting the camera's eye sensor to only turn on EVF when looking through the viewfinder. That's not bad at all. To me personally, this is more than sufficient battery life for a mirrorless camera! Best of all, while recording 4K footage, the Nikon Z7 did not overheat even once…
28. Single XQD Memory Card Slot
Another big complaint by many photographers out there is the single XQD card slot on both Nikon Z-series cameras. While it is a legitimate concern and I can understand why some photographers would want to have dual slots, I would like to clarify the reason why Nikon decided to go with a single slot vs two. First of all, dual slots require more physical space, which the Z-series cameras just don't have much of. Nikon wanted to make the cameras as small and as lightweight as possible, and if two XQD card slots were chosen, the cameras would have to be made slightly larger. Keep in mind that I am not just talking about the physical space where the memory card slot is – there has to be sufficient room inside cameras as well for extra components and all the wiring that is needed for writing to two memory cards simultaneously. Cameras like Nikon D5 have sufficient room for dual card slots, but those are huge cameras in comparison to the Z-series ones. Even fitting an XQD + SD card slot would have been a challenge. Let's not forget that no other mirrorless camera on the market has XQD card slots – most use SD, even the Sony A7R III and A9. Those cameras that have dual SD card slots typically come with a single UHS-II compatible slot too, limiting maximum potential speeds to a single slot. Second, dual XQD card slots would have raised the cost of manufacturing both Z6 and Z7. In the case of the Z6, it would have been tough for Nikon to price it at the sub-$2K price range.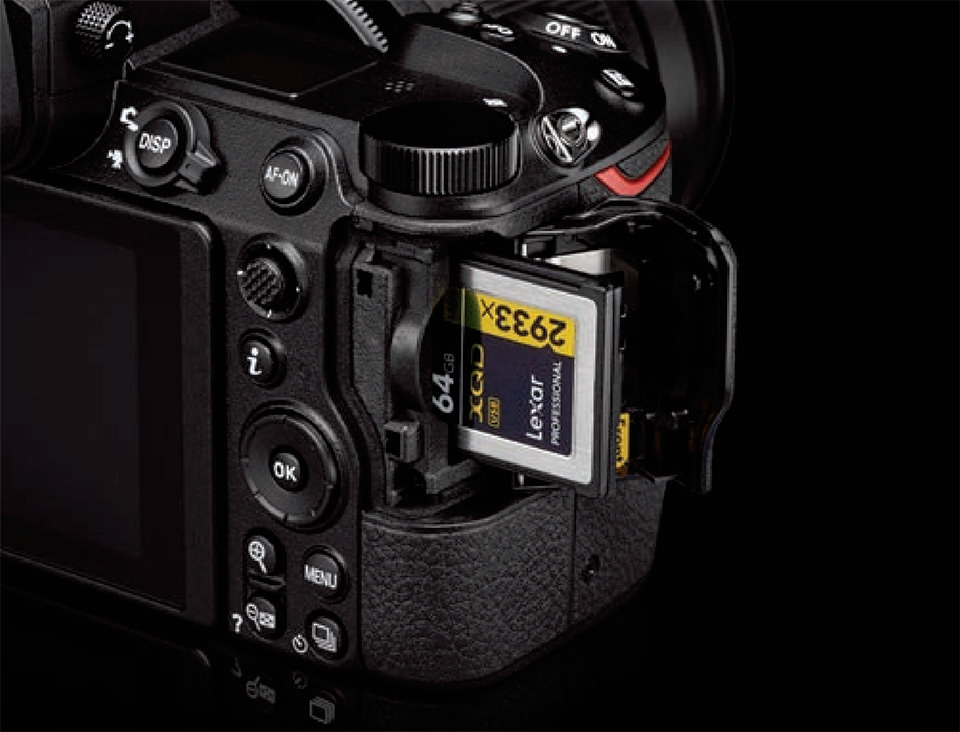 It would have been easy for Nikon to go for dual SD card slots on the Z-series cameras, but dual XQD slots would have been a bigger challenge for the above and other reasons. Personally, if I were to pick between one XQD or two SD card slots, I would pick the former. XQD / CFExpress is clearly the future, thanks to its incredibly fast speed, better build and overall reliability, and I really don't see the point of continuing to invest in SD or any other memory card formats. Once CFExpress is available, you will be able to run a firmware update and make the camera compatible, so the memory card slot is future-proof.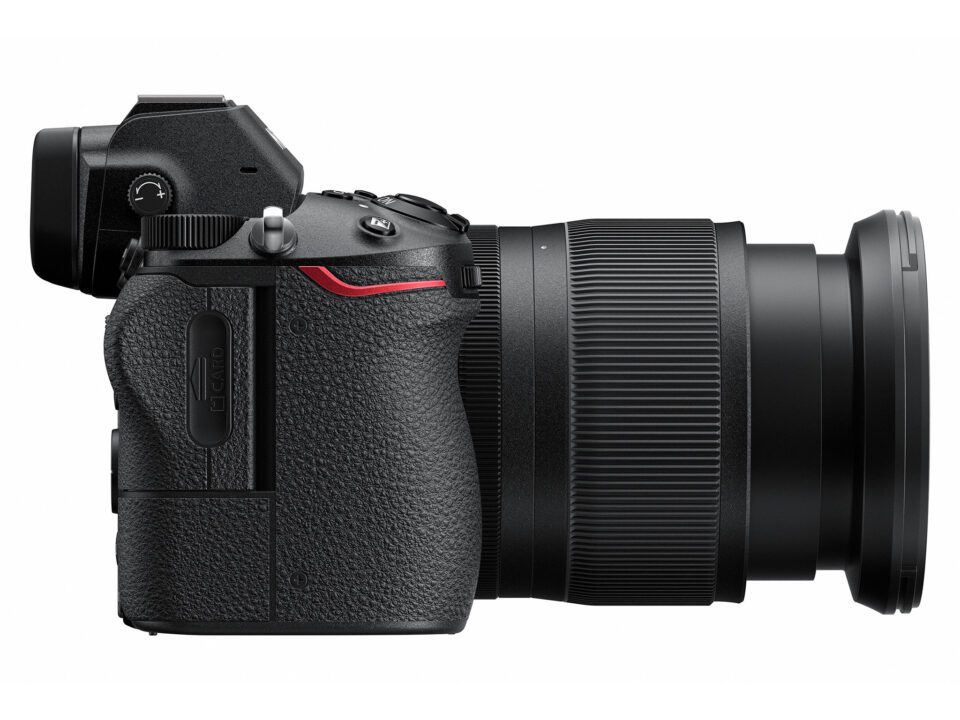 Would I prefer dual memory card slots? Of course! Two is certainly better than one, especially for those who are worried about the potential of losing important images when doing mission-critical work. Perhaps for the first iteration of its mirrorless cameras Nikon should have gone with dual SD card slots just to satisfy the online critics, but then we would be dealing with a slew of other problems such as long write times, lags, etc. I am sure by now Nikon has taken notes from all the negative feedback and I am sure it will find ways to make dual XQD card slots possible in the next iteration of these cameras…
29. Autofocus System Changes
One of the challenges of going to a mirrorless system, is processing all the data that comes from the on-sensor phase detection pixels, as well as the sensor itself. Not only do camera processors have to be fast enough to handle all the data, but they also have to incorporate intelligence for a proper and reliable autofocus system.
With the Z-series cameras, Nikon had to push the processing power of the EXPEED 6 CPU to its limits, as there is so much data flowing through the camera. Even then, Nikon's first attempt at pushing fast and reliable autofocus through on-sensor hybrid autofocus system turned out to be quite good. After shooting with the Nikon Z7 at the Nikon Z launch event, many photographers, including myself, were quite happy to see the camera snap into focus when shooting in a very dim indoor environment – something many other mirrorless cameras still struggle with to date! I expected the camera to switch to contrast-detect AF, but it seemed to engage phase-detect AF at all times. Sure, it was not as snappy as a DSLR, but it still did quite well for a mirrorless camera to leave me pleasantly surprised. Nikon did a lot of things right in terms of autofocus performance on the Z7, even when using Nikon F mount lenses with the FTZ adapter. In fact, I would say that the number of in-focus shots for shooting dimly-lit indoor events would be considerably higher with these cameras compared to DSLRs, especially once you take into account the ability to zoom in on the subject through the viewfinder before taking shots.
However, using on-sensor hybrid autofocus does come with its drawbacks. Since autofocus is no longer separated to a dedicated phase detection autofocus system, it is very difficult to port all the features from high-end DSLR cameras to a mirrorless system and make them behave identically, with the same level of performance and reliability. This is why the Nikon Z6 and Z7 cameras don't have the same AF modes such as "Group Area AF" and "3D Tracking", which we have grown to love to use. Instead, the new Nikon Z-series cameras have the following focus modes:
Pinpoint AF
Single-Point AF
Dynamic-Area AF
Wide-Area AF (S)
Wide-Area AF (L)
Auto-Area AF
These focus modes work differently compared to what we are used to seeing on DSLR cameras and I cannot say that one mode directly corresponds to another, as the whole AF system is very different. You might have also noticed that the Z6 / Z7 cameras don't have a dedicated autofocus button to toggle between different AF modes like other Nikon DSLR cameras. While that's certainly the case, Nikon's idea was to be able to program a button of your choice to do this particular function, which you can attach to any of the buttons like Fn1, Fn2 or my personal preference, to the movie record button. Once assigned to a button, you can press and hold that button and use the front and rear dials to switch between different modes like AF-S, AF-C and Manual, as well as particular focus modes listed above.
We will dive deeper into these focusing modes when we get our hands on the Nikon Z6 and Z7 cameras, but for now, I am not disappointed by what I see. There is some lag that takes place in the viewfinder and the LCD right after acquiring focus, but it might be related to the fact that I was shooting in a very poorly-lit environment. Potentially, the final firmware on the Z6 / Z7 cameras might eradicate some of these issues.
Honestly speaking, I expected the first mirrorless system to have very poor autofocus performance, primarily because of all the challenges that I have seen other manufacturers encounter. Fuji's autofocus system completely sucked at launch – it was so bad and quirky, that I absolutely hated it on the X-Pro1. I even wrote an article poking fun at its poor performance and my initial review of the X-Pro1 was very negative. It took several years for Fuji to finally address most of the problems, which made me go back and re-review the camera. The same story with Sony – its autofocus performance and reliability was quite poor at launch and it took several generations of cameras to address them. I expect Nikon to be able to polish whatever issues we might encounter quite fast, likely with future firmware updates, which Nikon told me that it is certainly planning to release more frequently for its mirrorless system.
30. Autofocus Points Cover 90% of the Frame
The big change from the way Nikon DSLRs focus compared to the new Z-series cameras, is the way autofocus points are spread across the frame. While the best Nikon DSLR AF system still limits AF points to the central area of the frame, the AF system on the Nikon Z6 and Z7 cameras allow having focus points all the way at the edges of the frame, both horizontally and vertically. This means that you can place your subject pretty much anywhere in the frame and the AF system will be able to focus on it. The coverage is pretty impressive – 90% of the frame on the cameras, as shown below: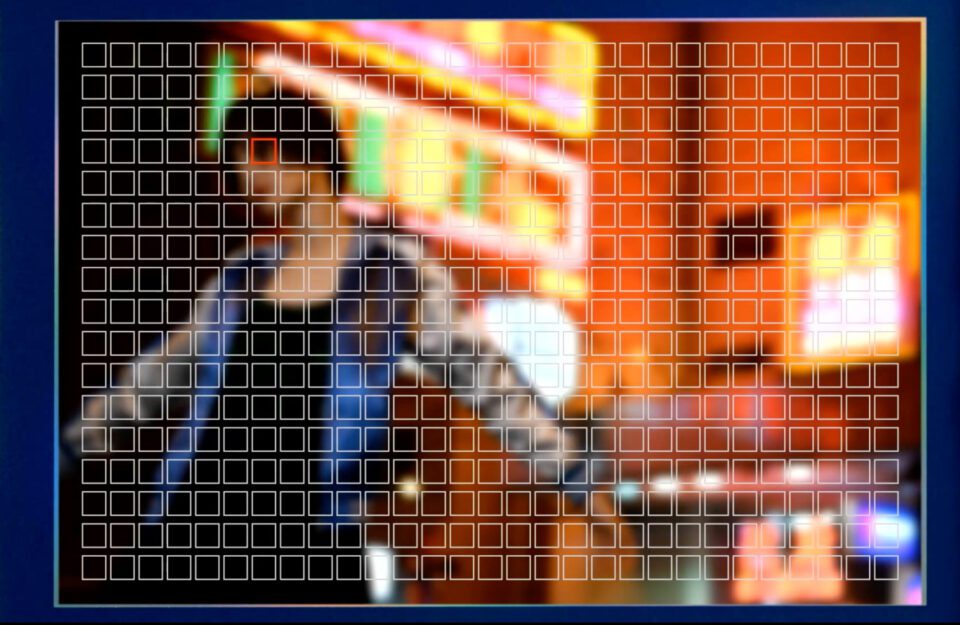 31. Continuous Shooting Speed and Limitations
While the Nikon Z6 can shoot at impressive 12 fps and the Nikon Z7 is limited to 10 fps, there are some limitations that are worth pointing out. First of all, both cameras can shoot full resolution 14-bit images at 5.5 fps with full time autofocus tracking and exposure adjustments. However, if you want to push the cameras to their maximum frame rates, you will need to sacrifice some things. First, anytime you go beyond 5.5 fps, both cameras will have to lock exposure to the first frame of the sequence. This is generally not a problem, but if you are tracking a subject that is moving from one side of the frame to another (say a bird in flight), it could result in underexposed or overexposed images when moving from darker to brighter parts of the scene. In addition to this, if you choose to shoot in 14-bit RAW, you will be limited to a maximum of 9 fps on the Z6 and 8 fps on the Z7 – anything higher will require that you switch to 12-bit RAW or other formats like JPEG / TIFF (this is primarily due to CPU chocking due to processing too much data). Lastly, the buffers on both Z6 and Z7 cameras are fairly small, so it is clear that Nikon does not yet want mirrorless owners to shoot continuously for extended periods of time at this point. For those needs, DSLRs are still going to be the best choices, as explained in the next section.
32. Buffer Capacity
If you are wondering about the buffer capacities of both Z-series cameras, take a look at the below chart:
Camera (Resolution)
FPS*
Lossless 12-bit
Lossless 14-bit
* Maximum FPS with and without optional battery pack in full resolution (FX)
Nikon D610 (24.3 MP)
6
21
14
Nikon D750 (24.3 MP)
6.5
25
15
Nikon D810 (36.3 MP)
5
47
28
Nikon D850 (45.7 MP)
7/9
170
51
Nikon D5 (20.8 MP)
12
200
200
Nikon Z6
12
36
N/A
Nikon Z7
9
23
N/A
This table clearly shows the issue – both cameras have fairly low buffer capacities. The Nikon Z6 is limited to a total of 36 images, which means that it won't be able to shoot for longer than 3 seconds before the buffer fills up in 12-bit RAW (if you shoot in 14-bit RAW, the buffer is going to be even smaller). The Nikon Z7 is not better either – it will fill up in even less time, with its 23 RAW image buffer.
I quickly tested the Nikon Z7 at the Nikon launch event and I can confirm that the buffer did indeed fill up in less than 3 seconds while shooting continuously. After the buffer filled up, it took about 4 seconds for it to fully clear. The good news is, the camera is still perfectly usable while images are transferred from the buffer to the memory card, so you can continue shooting, albeit at much lower frame rates.
33. Enhanced Focus Stacking
We first saw Nikon's implementation of focus stacking (known as "focus shift" within the camera menu) on the D850, but the Nikon Z6 and Z7 take that feature a bit further, thanks to the new "peaking stack image" function. With this new feature, you will be able to see a monochrome preview of the focus stack you are able to capture, which is really cool, as it removes any guesswork involved while making stacked images: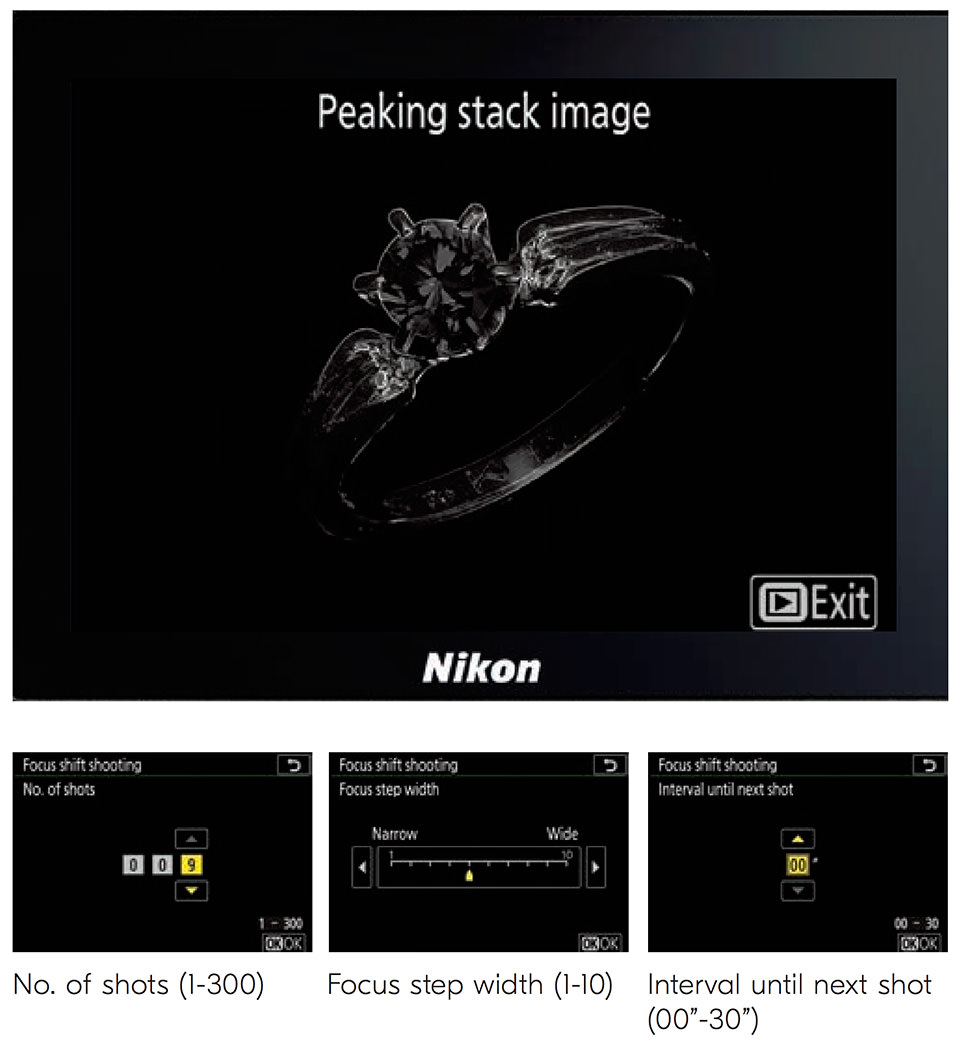 You will obviously need to use third party software to stack images together, but the automation part within the camera is a pretty big deal for product, macro and landscape photographers.
34. Large and Beautiful 0.80x Electronic Viewfinder
Considering that the largest viewfinder Nikon has ever made is within the Nikon D850, with its 0.75x magnification, the new EVF within both Z6 and Z7 is even larger in comparison – it is now 0.80x! In order to make it a great viewing experience that is as close to an optical viewfinder as possible, Nikon used a combination of high-resolution viewfinder, along with corrective glass elements, as shown below: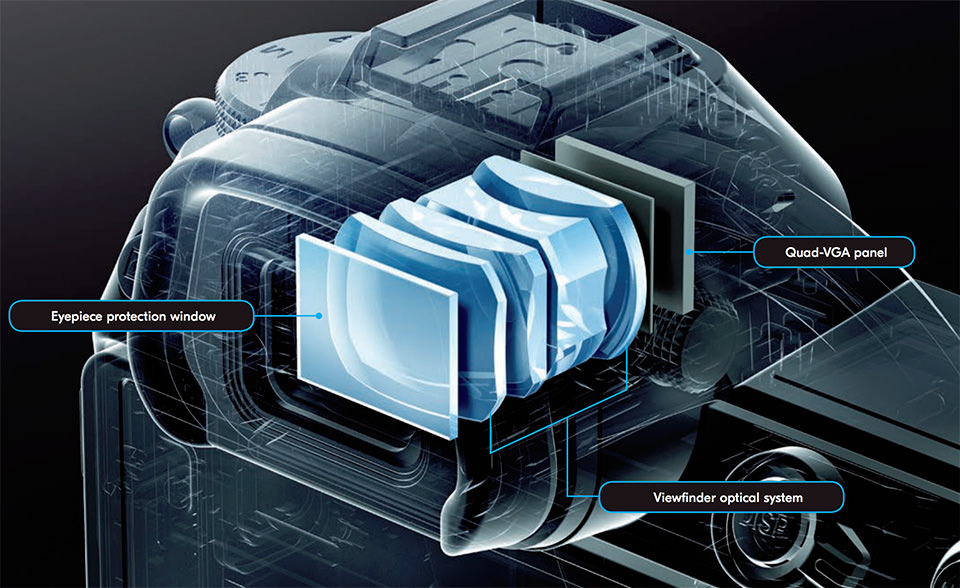 Additionally, the front element is covered with fluorine coating to repel dirt and reduce flare.
After testing out the Nikon Z7, I have to say that it is by far the best EVF I have encountered to date. While it might be exactly the same EVF Sony and other manufacturers use in their cameras, the overall viewing experience is quite a bit different on the Nikon Z. Perhaps it is the glass that Nikon used, or other optimizations to the viewfinder itself, but it was bright, lag-free and very life-like.
35. Multiple Exposure
In addition to focus stacking, the Nikon Z-series cameras also have a built-in multiple exposure feature that allows creating a single image out of two separate shots, all in camera. The cameras will offer four overlay modes: add, average, lighten and darken. It will display a semi-transparent view of the overlay image being created in order to preview what the final image will look like before taking the second shot. The multiple exposure feature will allow you to select a RAW file stored in the memory card as the first image of the overlay, and allow saving both RAW files to use them individually later.
36. Electronic Front-Curtain Shutter
Both Nikon Z6 and Z7 will come with the Electronic Front-Curtain Shutter (EFCS) mode, which allow one to take images without introducing camera shake due to camera's shutter movement. EFCS will work in all camera modes, so you do not have to switch to a particular mode like silent shooting in order to enable it.
37. Three RAW Size Options for Nikon Z7
Just like the Nikon D850, the Nikon Z7 features three RAW size options: full RAW at 45.7 MP, medium RAW (mRAW) at 25.5 MP and small RAW (sRAW) at 11.3 MP. It is important to note that the implementation of mRAW and sRAW is identical to that of the Nikon D850 – instead of dealing with a flat lossy-compressed file, the images will have most of the data retained within them for you to be able to recover as much shadow and highlight detail as on full size RAW images.
38. Tilting, Touch-Enabled LCD Screen with 2,100K dots
The Nikon Z6 and Z7 cameras have a touch-sensitive 3.2″ LCD screen with a total of 2,100,000 dots. The LCD screen has a 170° viewing angle and you will be able to perform standard color balance and brightness adjustments you normally can on other Nikon DSLR cameras. It is a tilting LCD, but it is no different than what the D850 has – I wish Nikon made the screen a bit more versatile by allowing it to also swing sideways like we have seen on a number of other modern cameras, so that the tilting feature would be useful when shooting vertically.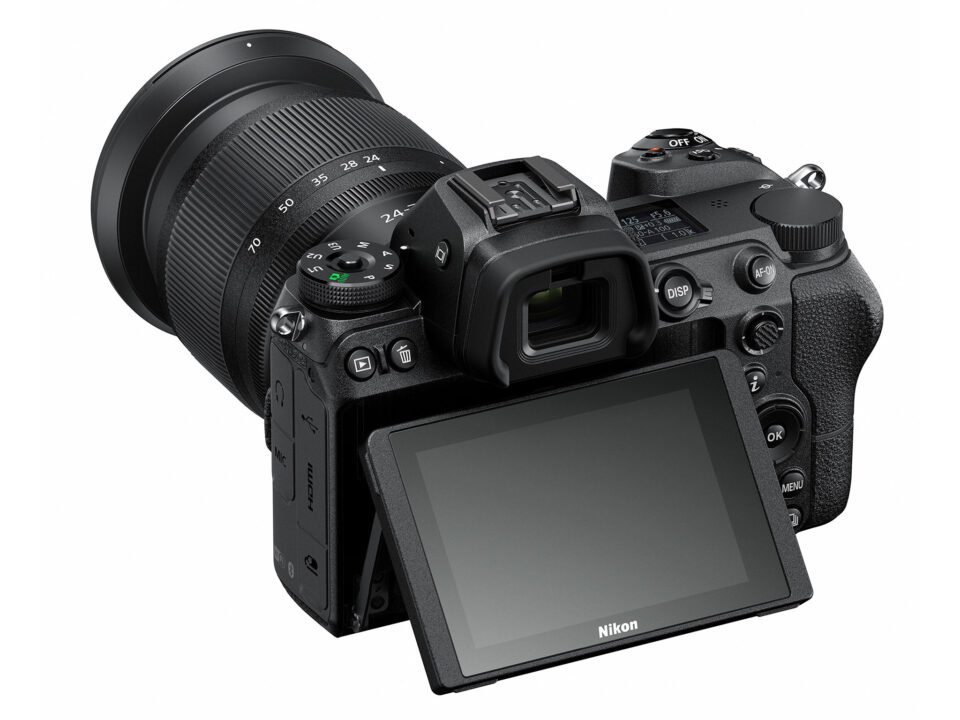 The touchscreen experience is the best we have seen so far on any Nikon camera. After testing it out during the Nikon launch event, I was very happy with it and I did not experience any lags. It was great to be able to double tap to zoom in on images and use the screen to scroll through images and the camera menu.
39. Focus Peaking
As expected, Nikon has also integrated focus peaking into both Nikon Z-series cameras, which is great for those who desire this feature when focusing. With the mirrorless system, focus peaking will show up in both the camera LCD and the viewfinder. It will make it easier to focus on subjects, highlighting the areas of contrast using a particular color like red, white, yellow or blue, with three different peaking levels. This feature should be particularly good to use with manual focus lenses.
40. Built-in WiFi and Bluetooth
Unlike previous implementations of WiFi, the Nikon Z-series cameras can now establish a direct connection to a computer via WiFi for wireless tethering. Thanks to a fast wireless chip on these cameras, it will be possible to transfer both JPEG and RAW images at up to 433 Mbps speeds (dual-band communication via 5 Ghz and 2.4 Ghz is supported). There will be two modes available: camera access point mode for a direct connection from camera to computer, as well as station mode for connection via a router.
The Nikon Z6 and Z7 cameras also come with the new SnapBridge 2.5 version, which is supposed to be much more stable compared to its previous implementation. With SnapBridge, you will be able to connect the camera to your smartphone via Bluetooth or WiFi to transfer both photos and videos.
41. Wireless Speedlight Control
Just like on the Nikon D850, you will be able to control the Nikon SB-5000 speedlight from the camera menu, although not directly – you will still need the external WR-R10 transceiver. While it would have been great for Nikon to integrate a radio chip into the Z-series cameras in the future, it could introduce interference and have signal troubles when sitting behind the magnesium alloy shell. The WR-R10 transceiver is fairly small and connects directly into the side port of the Z6 and Z7 cameras.