What is the oldest profession in the world? Although the most common answer to that question is… well, a different source of livelihood, I'm not far from the truth when I say it's fishing. We can find depictions of fishing on cave walls, as well as in the tombs of the ancient Egyptians.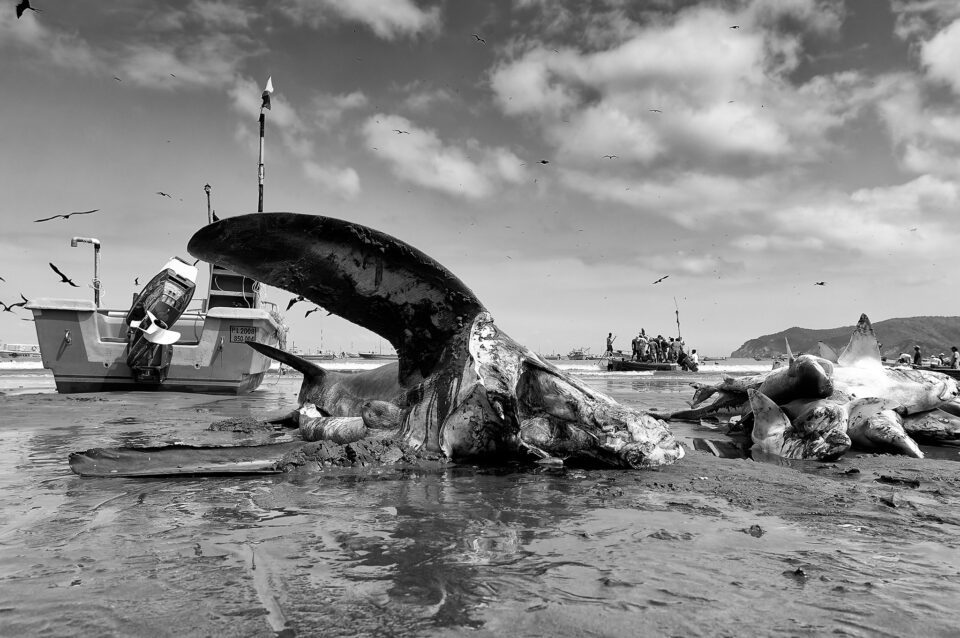 One place where fishing remains the lifeblood of a community is the Ecuadorian village of Puerto López, located about a hundred miles south of the equator on the Pacific Ocean.
Every morning, for many years, the same scene has repeated itself in Puerto López. After a night of fishing, small boats return to the beach with their catch. Fishermen, bent under the weight of boxes of fish, rush to the beach. Hungry Frigatebirds and Pelicans await these protein-laden loads.
The great flocks of these feathered corsairs of the tropical oceans look like something out of an Alfred Hitchcock novel.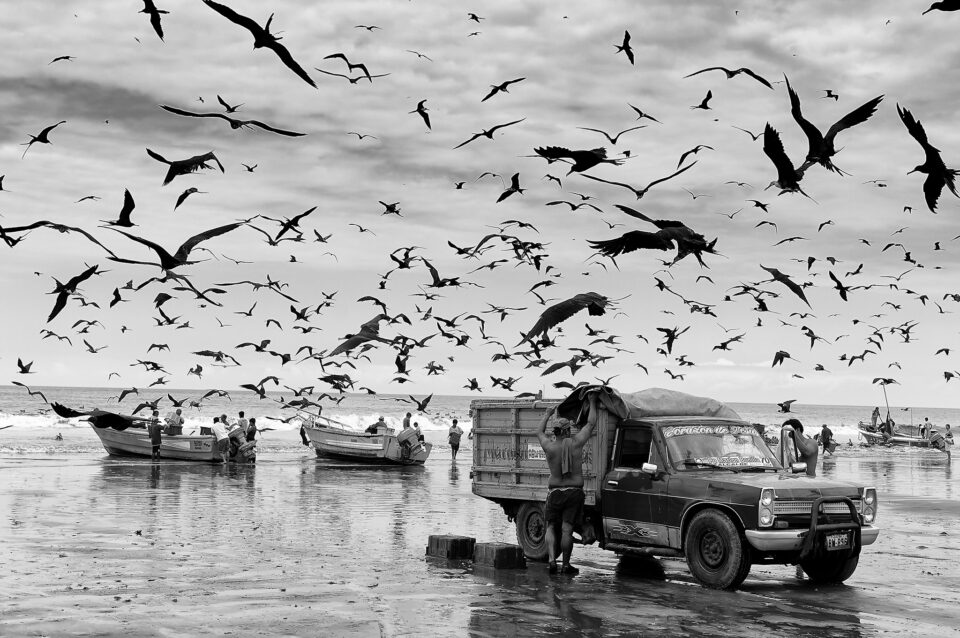 With wingspans of more than two meters, Frigatebirds are aerial acrobats who fearlessly steal fish right from the boxes on fishermen's shoulders. Their silhouettes, with slender wings, resemble prehistoric monsters. Meanwhile, the Pelicans prefer to wait for what the fishermen drop into the water.
A bit further from the shore, Blue-Footed Boobies dive headlong into the waves to catch their prey. From June to October, the scene is enhanced by Humpback Whales, for whom these waters are the place to give birth to a new generation.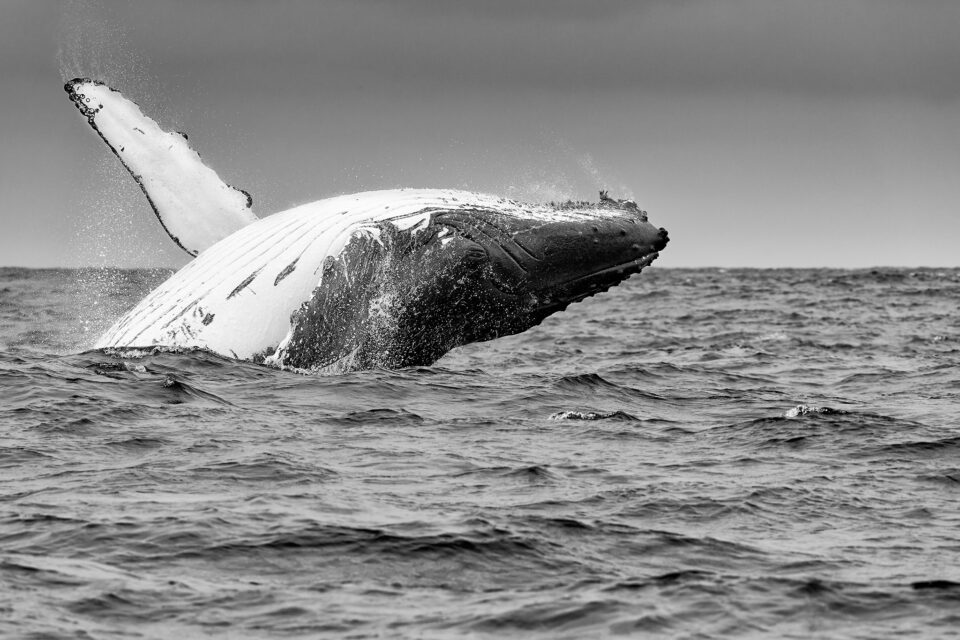 Nothing that the boats bring to the beach is wasted. Whatever falls out of the fishermen's hands is immediately returned to the cycle of life and death.
Even commercially worthless bycatch, such as Moray eels, await the hungry stomachs of Black or Turkey Vultures. Much of the fish is processed and sold right on the beach. Some, however, continues on, and who knows – it might end up on your table.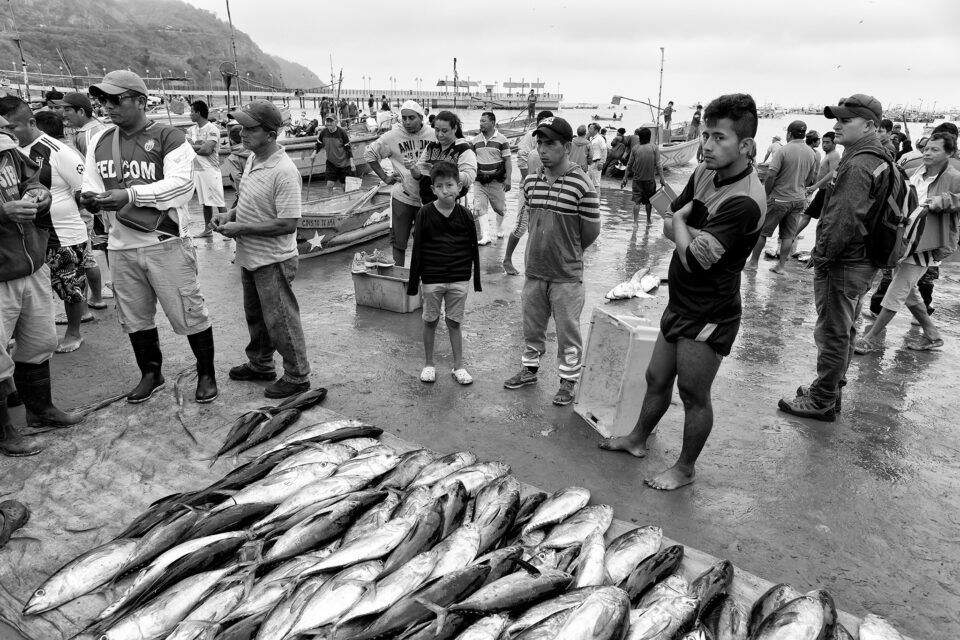 Unfortunately, also on the local beach you can see how the number of fish in the ocean is shrinking and the catch is getting thinner. For larger fish such as Swordfish, it is necessary to go far out into the open ocean.
Still, the range of small fishing boats is quite limited and gives the fish a chance. If the entire world's fishing industry were like this, the oceans everywhere would still be teeming with marine life. Unfortunately, where small boats can't go, large fishing vessels venture – often using techniques that quickly empty the sea.
For now, though, there is enough sea life to support the age-old scenes that I'm showing you below. The question is, for how long?