I'll admit it — I was a bit late to the party. While everyone else has been enjoying the brand new D750 and D810, I have been happily stuck with my aging D7000.
Being a student, I am on a student budget. This means that I buy used technology, and I buy old technology. I have nothing against this, though, since older DSLRs are truly dependable machines, and they still are capable of producing wonderful images. Over the course of two years, I have taken 50,000 photos with my D7000, and it doesn't look a click over 10,000.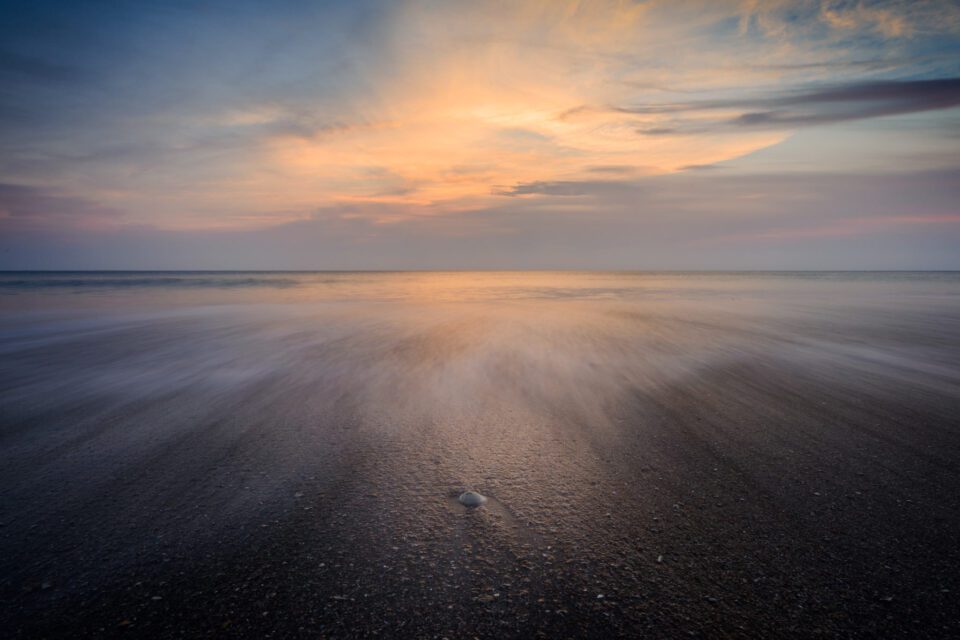 When the D800e was released in 2012, I realized that it was the perfect camera for my needs. I print large and fairly often, and I tend to focus on landscapes and macro photography. The only problem with the D800e was the cost.
The D810 release was perfect for me, since it caused the prices of the D800 and D800e to plummet. Although a D810 would be nice for what I do, mainly because of ISO 64 and the improved live view, it wasn't worth more than $1000 extra (the difference between the D800e and D810 on the used market).
I bought my D800e at less than half of its original price, and it arrived a couple weeks ago. I shot the obligatory focus tests and cat photos, and then I spent last week photographing some scenes during a trip to the beach.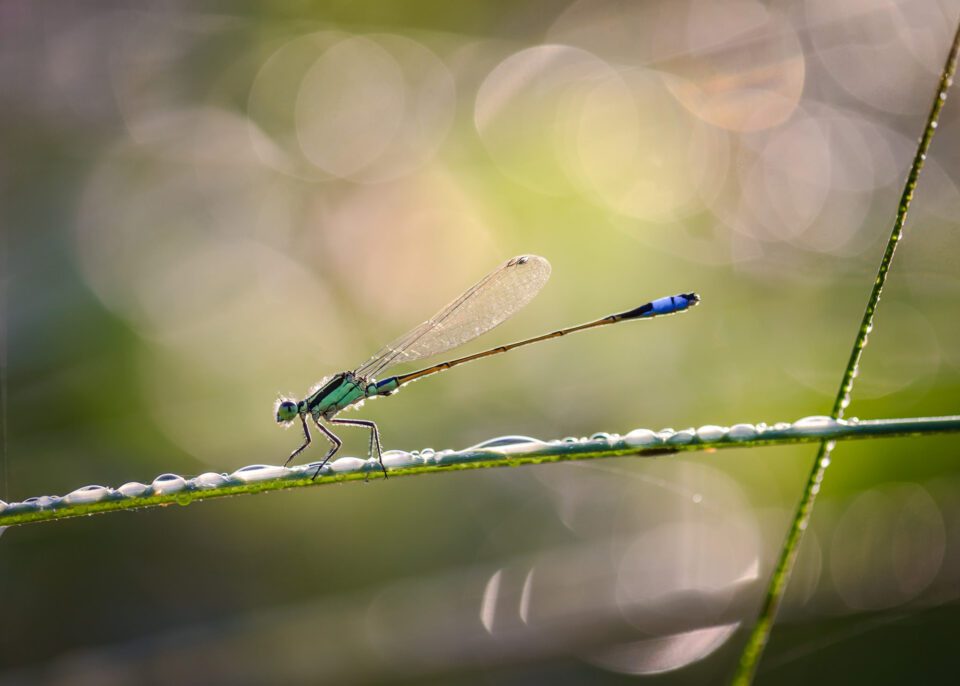 I've only really been shooting with the D800e for a week, so I am not qualified to judge it much at this point, but I like it quite a bit. The focusing system is nice — I use manual focus when I'm shooting from a tripod, but I do use autofocus for my lower-magnification macro photos. What I like best about the D800e's autofocus system is that the focus points are smaller in the viewfinder compared to those on the D7000. The smaller points make it possible to target my focus on, say, a dragonfly's eye, rather than on its entire head.
Plus, the focusing system is more accurate than the one in my D7000. For the first time, I was able to autofocus on dragonflies in mid-flight. I don't believe that I could have gotten any of the photos below with my old setup: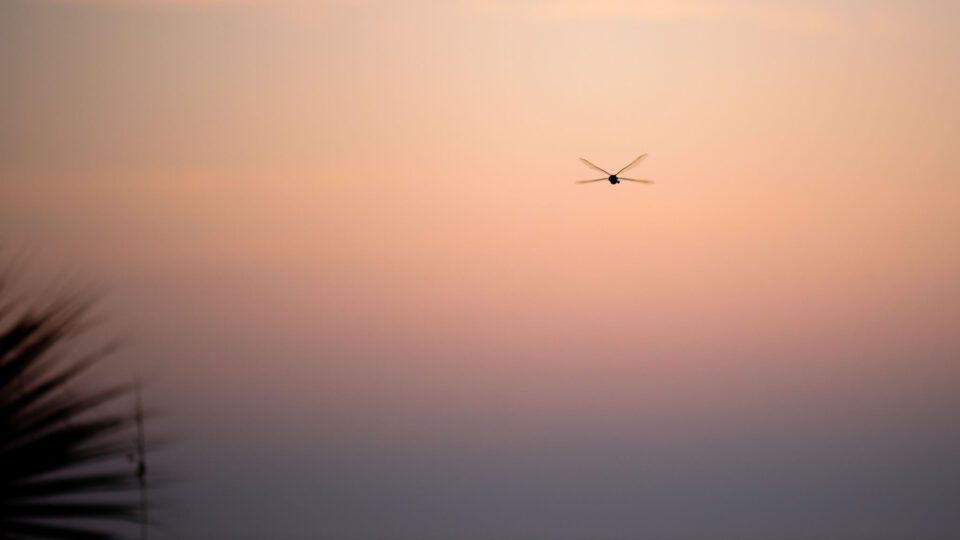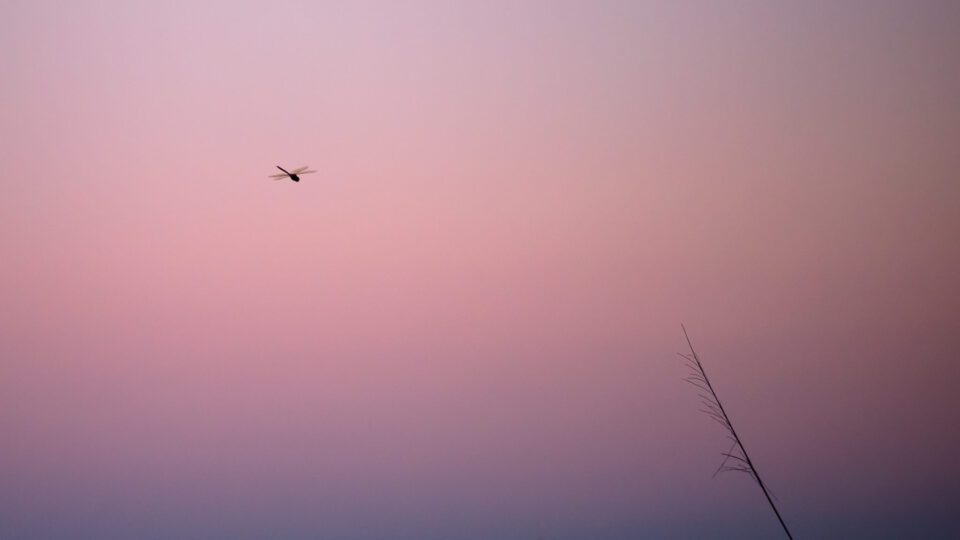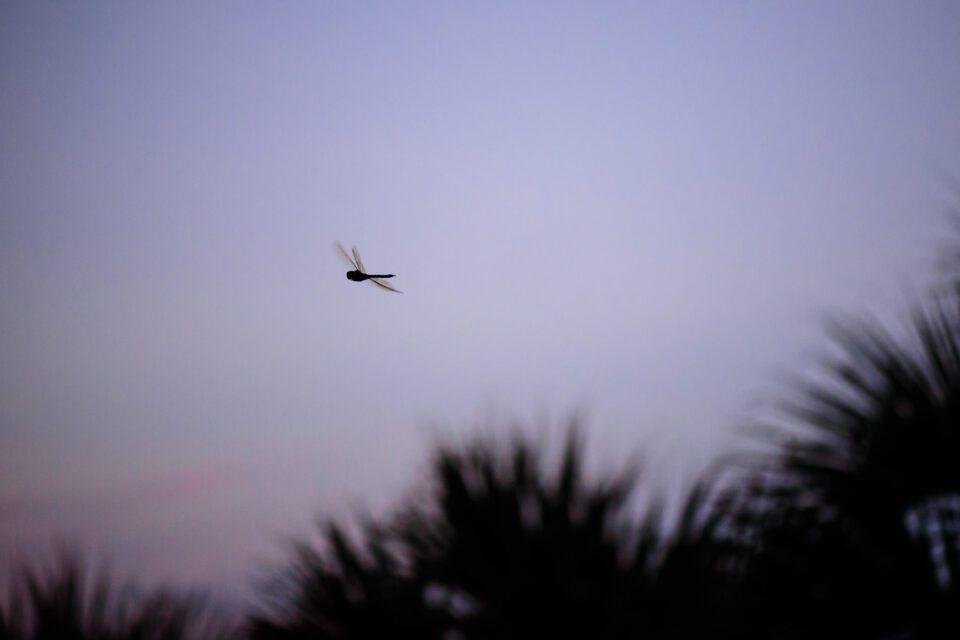 I also like that 20×30 inch prints from the D800e don't look "crunchy" like those from the D7000, and they show far fewer sharpening or noise reduction artifacts at a given print size. I haven't noticed any real differences in color reproduction, although I do find it noticeably easier to salvage highlights on files from the D800e. Granted, my observations are not particularly scientific.
In total, I use three lenses: a 24mm, a 50mm, and a 105mm. I like that my 50mm lens is now a 50mm lens, and that my 105mm lens is now a 105mm lens. Both of these focal lengths are far more useable, in my opinion, than their 75mm and 150mm equivalent focal lengths on the D7000. This is especially true for landscapes, where I had found both of these lenses were sometimes too tight for the scenes that I wanted to use them (though workarounds existed).
I am ambivalent about my 24mm lens no longer acting as a 35mm equivalent. Although I enjoy finally having a true wide-angle, I had grown attached to the angle of view that I got with the 24mm lens on my D7000. I could always crop a D800e photo 1.5x and have roughly the same number of pixels as the D7000, but that requires a different mindset during capture. I took the vast majority of my best photos with the D7000/24mm lens combination, and I am going to miss it. Call me nostalgic.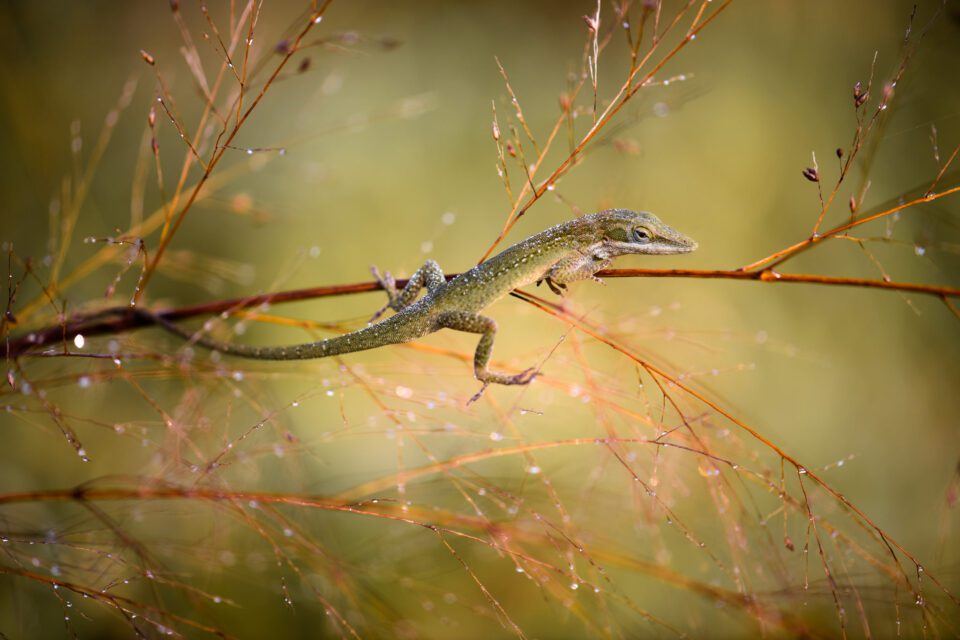 There are only two things that I prefer significantly on the D7000: the custom settings and the live-view switch. It was invaluable to have U1 and U2 banks that saved all my settings on the D7000, including those for exposure. I used U1 for my macro photography settings at 1:1 magnification, and I saved U2 as my standard handheld settings. For tripod work, I switched to manual or aperture-priority mode on the mode dial. Now, the memory banks built into the D800e are all but useless to me, since they don't save exposure information.
Also, although a smaller issue, I don't like the live-view button on the D800e. It is farther from my hand, so it takes more time to switch between the viewfinder and the LCD screen. It was a subconscious action on the D7000, whereas the D800e requires me to take my hand off the shutter release to reach the live-view button. Big issue? No, but it's there.
Ultimately, compared to the D7000, I feel confident that the D800e will make it easier to take the pictures I want. I love the detail that I get in the D800e's prints, and I have found it far easier to focus on my subject in lower-magnification macro photography. It may not be the perfect camera, but, for my needs, it is close. I am excited to think of the photos that lie in my future.