A few weeks before visiting Iceland, I made a last-minute, semi-impulsive decision that changed the dynamic of my entire trip — I bought a drone for landscape photography. My reasoning was simple: I had one, specific photograph in mind, but I could only take it from above.
In Iceland, there is a beach (at Jökulsárlón) where icebergs wash onto shore. I had the idea to photograph this famous beach from the sky — an image of breaking waves on black sand, shot straight down, with ice floating in the water. Jökulsárlón is one of the most-photographed landscapes in the world, but I had never seen a photo like the one I envisioned.
The idea for this single image led me through one of the craziest three-week stretches of my life. I learned soldering, I read about radio frequencies, and I discovered that it is possible to survive with just fourteen hours of sleep across four days, then stay awake for twenty-four hours straight.
As I said to a friend, "If I get this drone to work in Iceland, it will be with one, or probably zero days to spare."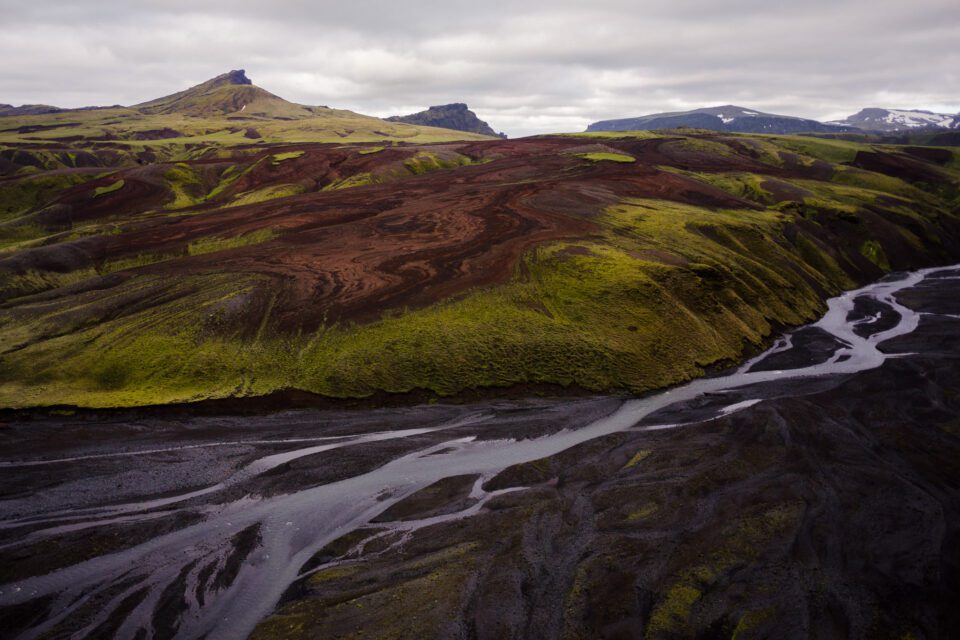 A GoPro camera seems to work well for action sports, but its tiny sensor and fisheye lens render it simply unusable for the large prints of landscape photography. Even when modified to have a non-distorted view, GoPro images are nothing close to those from a crop-sensor or full-frame camera in quality.
The issue is that, with few exceptions, drones are only made to carry GoPro cameras — and even then, almost entirely for video. Nowhere could I find a dedicated drone to carry a mirrorless camera or DSLR, aside from $10,000 models which were far too large to carry overseas. Further, even the best built-in drone cameras have point-and-shoot sized sensors.
So, in a moment of brilliance/stupidity, I decided to build a custom drone.
Starting with the 3D Robotics X8+ octocopter, I attached the Nikon Coolpix A (the lightest camera I could find with a DX-sized sensor), and used a transmitter/monitor combo that let me see the camera's live view while it flew. This sounds simple, but I tried dozens of useless products in my efforts to get the drone to work — it was one of the toughest tasks of my life, especially given the deadline. For readers who are interested in learning more, I will be writing several articles over the next few weeks to discuss the specific products that I used. (The whole kit, including the Coolpix A, costs about $2500 — not cheap, but still reasonable considering the creative possibilities it offers.)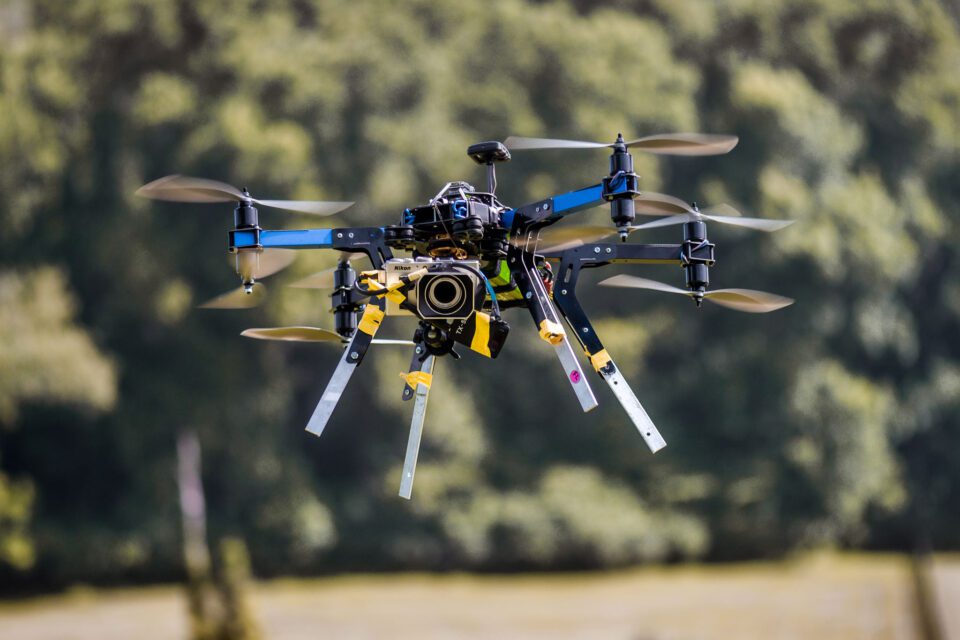 Drone photography is a growing market — one of the fastest — and I hope to see dozens of products within the next decade which fit my needs. At the moment, though, we are early in an era; no company yet has an inexpensive, simple-to-use drone for mirrorless cameras. If you want the highest-quality still images possible, you have to get creative.
Of course, a few photographers have been using drones for years — decades, even — so I know that this is old news for some. But there is no denying that the drone market is larger than ever, now starting to become mainstream. I knew that it was time to get one of these crazy machines for my own photography — to learn about drone photography, and to add another creative tool to my arsenal.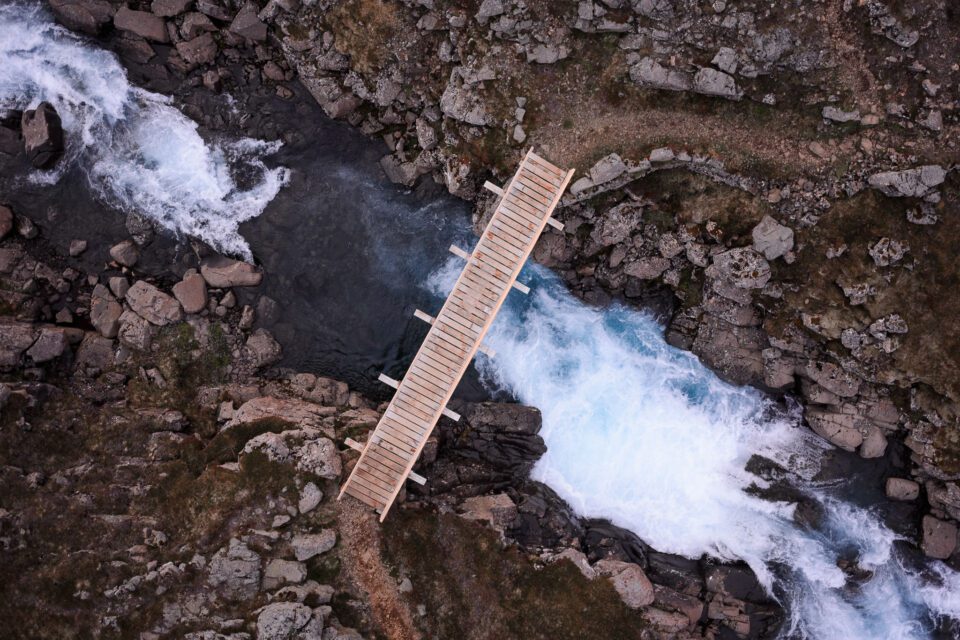 Before the X8+ drone can fly, it needs to find itself — spiritually, emotionally, and geographically. Sometimes, the drone's GPS took half an hour to locate suitable satellites; other days, it would refuse to start searching in the first place. And if the drone can't recognize its position, it doesn't start the motors.
The GPS problems were nothing, though, compared to the freefalling-over-a-river problems. Three times, actually, my drone lost control over a large body of water; twice, it flipped completely and began to fall to its death. Looking back on all the drone's mishaps in Iceland, I truly am shocked to say that I brought it back home in (generally) working condition.
In fact, it is hardly an exaggeration to say that this drone has a stronger sense of self-preservation than I do. Once, it flipped at launch and got sand in six of its eight motors, which would no longer spin; another time, one of the motors died in midair without an apparent cause. In both instances, the drone shook off the injuries and lived to fly another day.
The drone spent hours in the backseat of a car, speeding through the bumpy roads of Iceland's interior. It lost three separate screws during a crash-land, as well as a chunk of propellor. It flew in humidity thick enough to kill my camera's live-view transmitter, and wind strong enough to shake a car. Iceland is a rough land, and I am both impressed and surprised that my drone survived.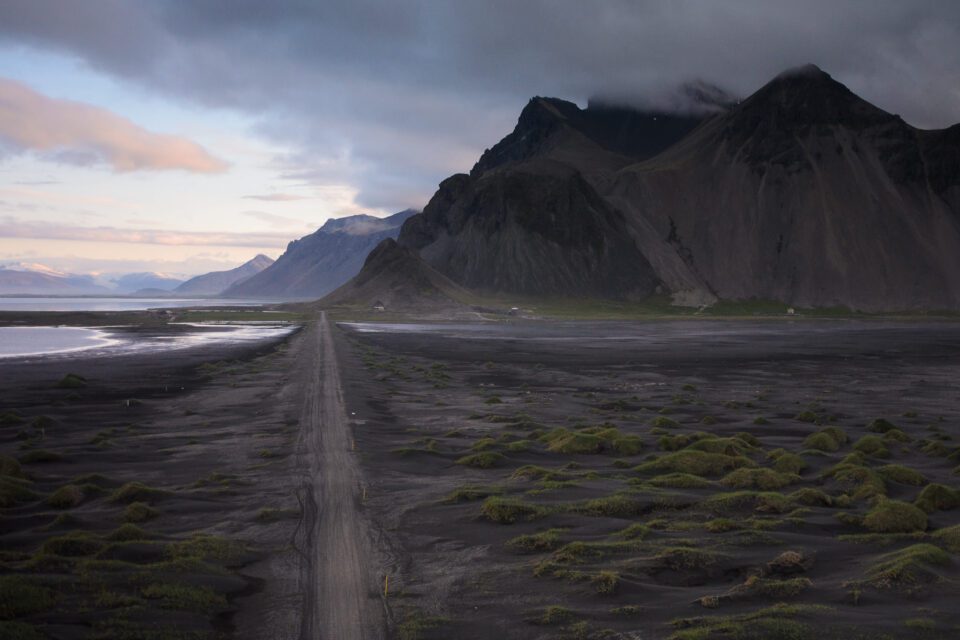 I am to blame for most of these terrifying experiences, of course, since I chose to fly the drone in such crazy conditions. Some issues, though — like the up/down control deciding not to work, as the drone began a freefall — were out of my control. As I said, this is a new territory for photography; drones are getting better every year, but they certainly aren't perfect yet.
Still, despite these harrowing experiences (there is no "safe, two-minute flight" for a drone), I can say with conviction that it was absolutely worth the effort.
Drones offer an entirely new perspective on landscape photography. When viewed from above, everyday locations become amazing and surreal. And, in a place like Iceland, a drone is nothing short of amazing.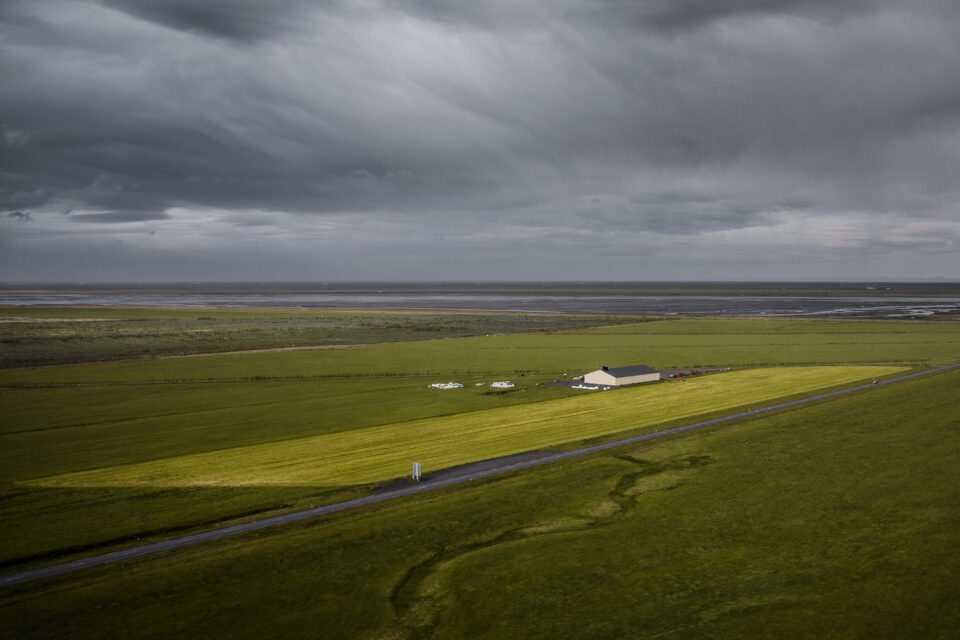 I certainly did not expect the attention that my drone would attract, either — that is, I did not expect the positive attention. Judging by recent headlines, I figured that my drone would be a nuisance to onlookers, and I thought I would need to fly it far from others whenever possible. The reality could not be more different.
Rather than photographing Iceland's beautiful landscapes, nearby tourists would take photos of the drone in mid-flight. And whenever I set the drone on the ground for takeoff, a silent group of spectators would gather nearby.
Iceland is fairly empty country, but I attracted some semblance of a crowd nearly every time I flew the drone around other people. Everyone was genuinely curious, it seemed, and I didn't meet a single person in Iceland who seemed irritated by the flights. My apologies for taking a selfie: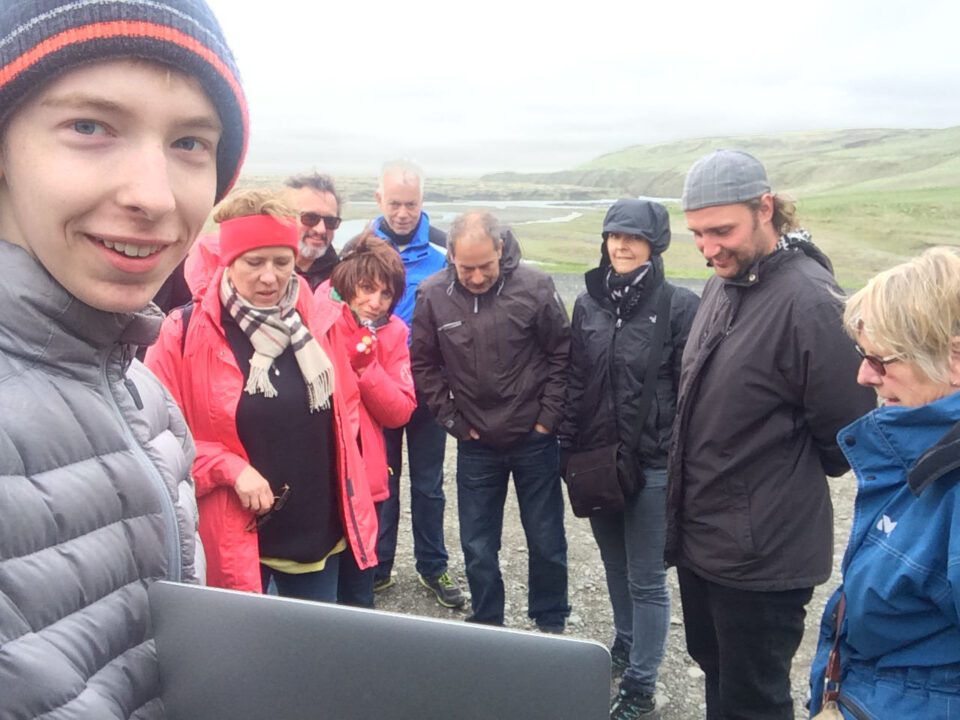 Ultimately, the best part about a drone is that it offers an entirely new creative perspective for photographers. We are in a narrowing window of time when drones are still something of a novelty, and legislators don't yet seem to know how to regulate their operation. Yes, it was an impulsive decision to jump on the drone bandwagon this early — but I would take the same path again in a heartbeat.
And the photo of the iceberg beach? It stands as perhaps my favorite image in my portfolio, almost exactly how I had envisioned it before traveling to Iceland. That's the best part about drone photography — despite the harrowing freefalls and frustrating GPS issues, this new photographic tool occasionally does work exactly as planned.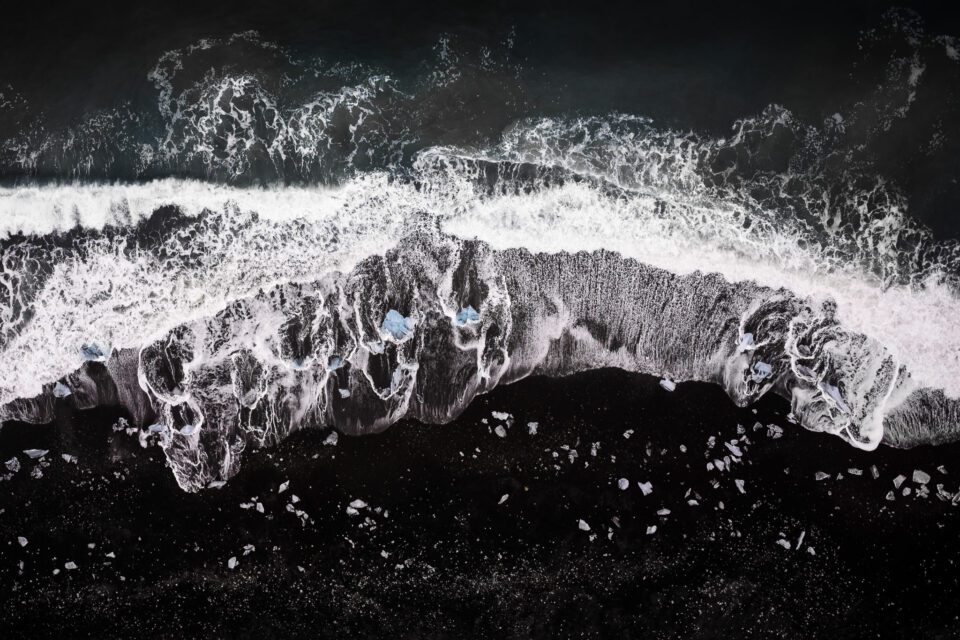 In the near future, I will be publishing more drone photographs on Photography Life — in the mean time, feel free to visit the drone gallery on my website if you would like to see a few more images.