This is a simple tutorial on how you can utilize Lightroom tools to Dodge and Burn selective areas of a photograph to your liking without using Photoshop. During the process I will also go through some simple steps to show how you can enhance an image directly in Lightroom. I chose a sample portrait to show the process, because I often rely on Lightroom to do most of my post-processing work.
So, what is dodge and burn and where did these terms come from? Here is what Wikipedia says about it:
Dodging and burning are terms used in photography for a technique used during the printing process to manipulate the exposure of a selected area(s) on a photographic print, deviating from the rest of the image's exposure. In a darkroom print from a film negative, dodging decreases the exposure for areas of the print that the photographer wishes to be lighter, while burning increases the exposure to areas of the print that should be darker.
The same technique can be used in digital photography to achieve similar results, although in Lightroom you can take the process even further by opening up shadows delicately and manipulating the exposure of certain parts of a photograph without ruining any details or colors. It goes without saying that working with RAW images gives a lot more opportunities to recover lots of details, as explained by Nasim in his RAW vs JPEG article.
Here is the before and after comparison of what I have done to demonstrate the Dodge and Burn capability of Lightroom:

The before image is straight out of the camera with no adjustments: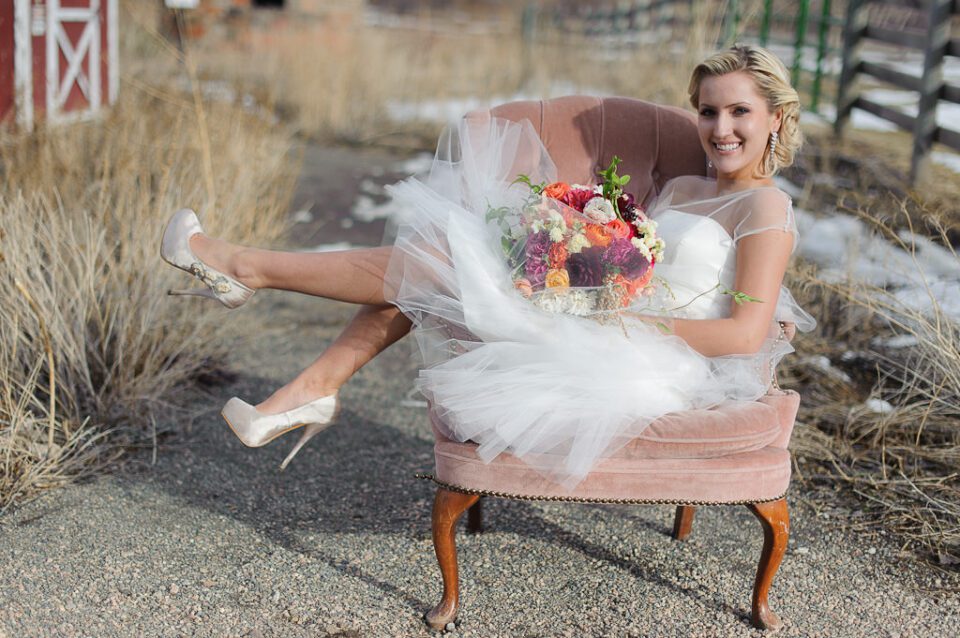 First, I started off with identifying what needs to be done with this photograph and made sketches directly on the image. This method may not be practical while doing batch editing in Lightroom, but could be a good practice when doing selective editing for publishing. Some editing can be done to your personal taste and liking, while some photographs need more careful technical editing. Either way, knowing what you want from a photograph is very important and generally you will develop this skill overtime. Experienced photographers and post-processing gurus typically know right away what needs to be fixed in a photograph, while inexperienced ones generally overlook even important problems. Here is the image with my sketches identifying areas that need to be addressed to my liking: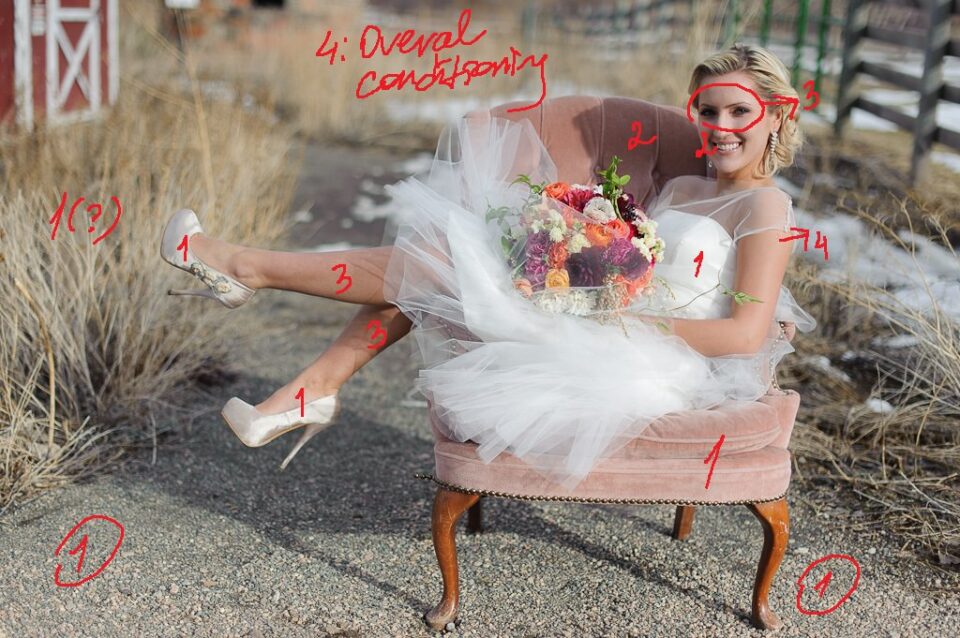 And here is what each step stands for:
Areas where darkening/burning is needed.
Areas where lightening/dodging is needed.
Areas where dodging/opening up shadows is needed to be performed separately using a new brush. The reason why I took this extra step is due to the way brushes work in Lightroom. In Photoshop you can set different strength for each stroke of a brush, while Lightroom cannot do that. Once you brush an area in Lightroom, you can only set a single value for the strength/opacity of a brush. If you need to set different opacity, you must add a new brush.
Finalize/condition the overall look of the photograph.
To selectively dodge and burn the image, I used the Adjustment Brush:

Adjustment Brush has an "Effect" drop down. When selected, it will show the below menu, from which you can locate the Dodge (Lighten) and Burn (Darken) functions for your use: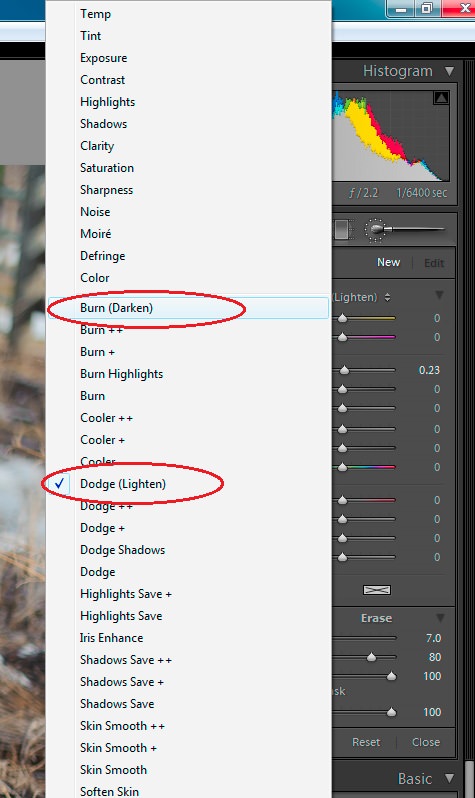 First, I am going to use the Burn function and highlight where burning is needed. Brush tool marks the stroked area in red (masking), and in Develop Mode preview you can see the results of this action. I set "Exposure" to -0.49 and "Brush Feather" to 80. The size of the brush can be changed depending on the size of the area that you need to select.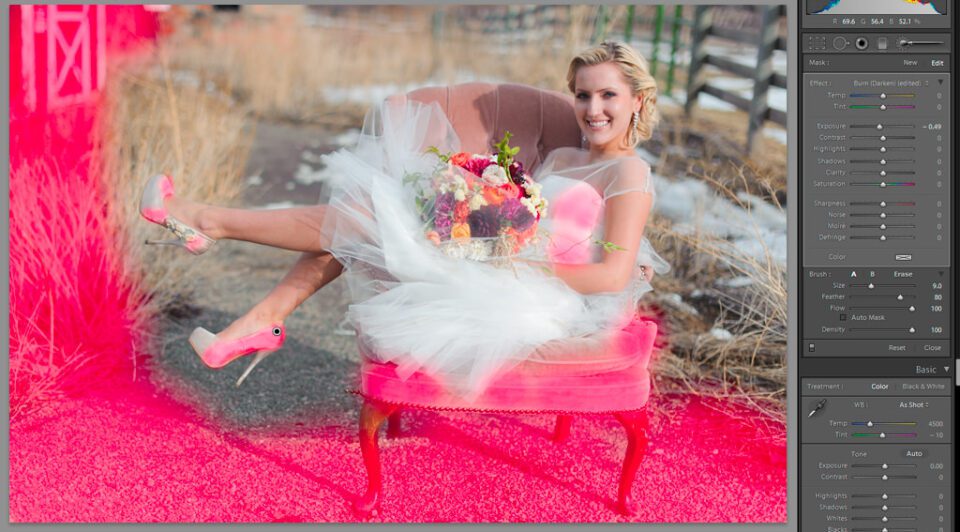 Once the above step is done to my liking, I hit Enter on my keyboard and click Adjustment Brush to Dodge the face of my model. Here, "Exposure" is set to 0.78: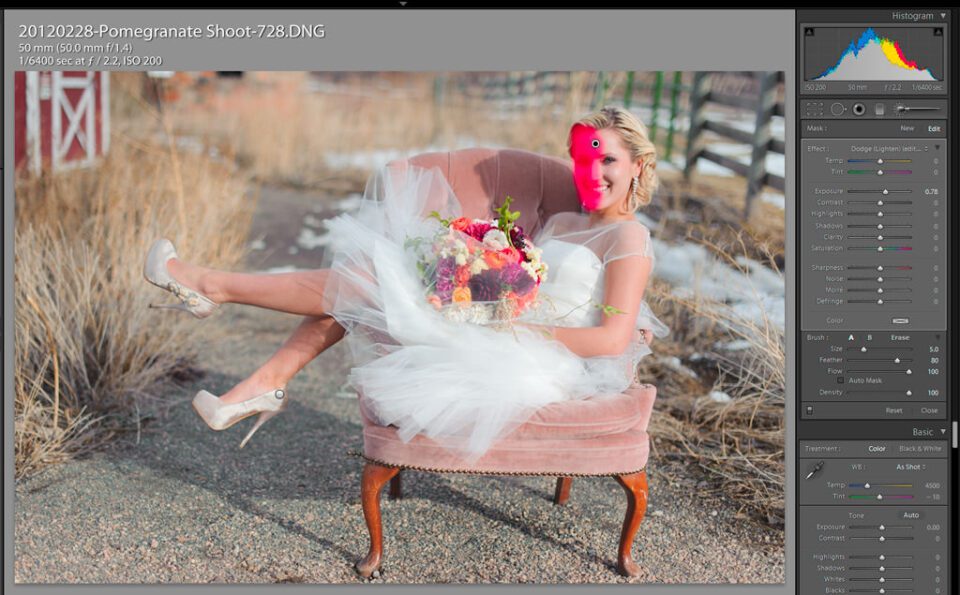 The next step is to work on the eyes, legs and deep shadow on the chair by using the same Dodging method as above. The only difference is, this time I set "Exposure" to 0.54: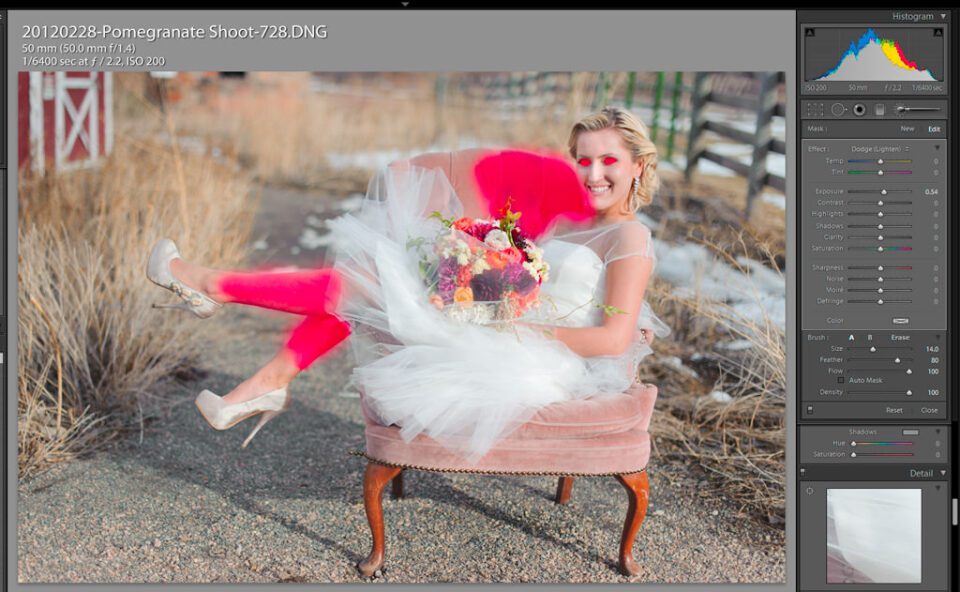 As soon as I am done with Dodging and Burning the photograph I set the following values:
Contrast: +10
Blacks: -5
Clarity: +5
Vibrance: +10
Saturation: +5
Tone Curve: Medium Contrast
Green: Hue +24, Saturation -17
Image Sharpening: 30%

Obviously, these values are what I picked to my liking for this particular image. Play around in Lightroom and choose what works best for your photograph.
And here is Before and After in full size: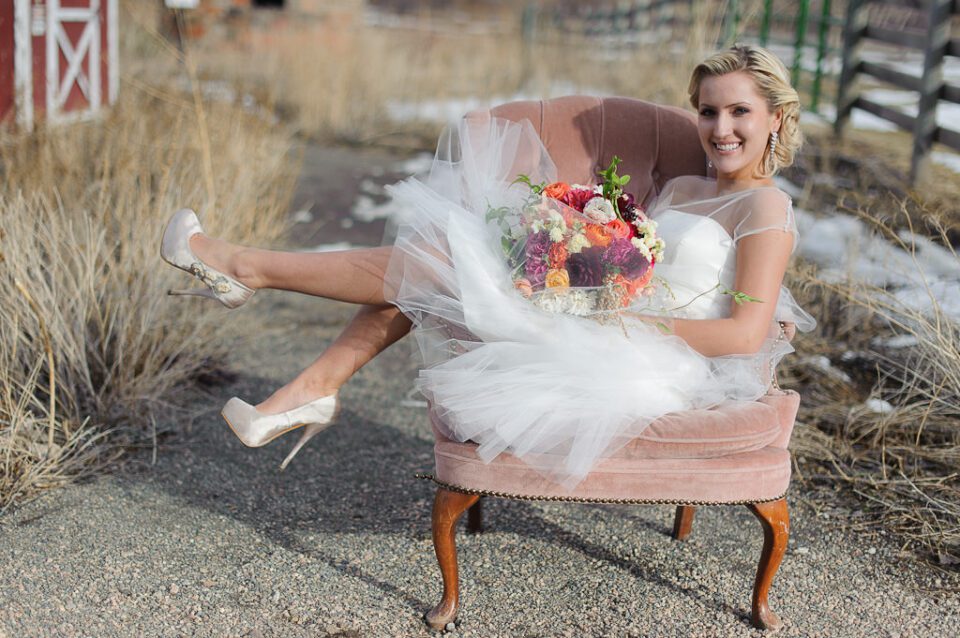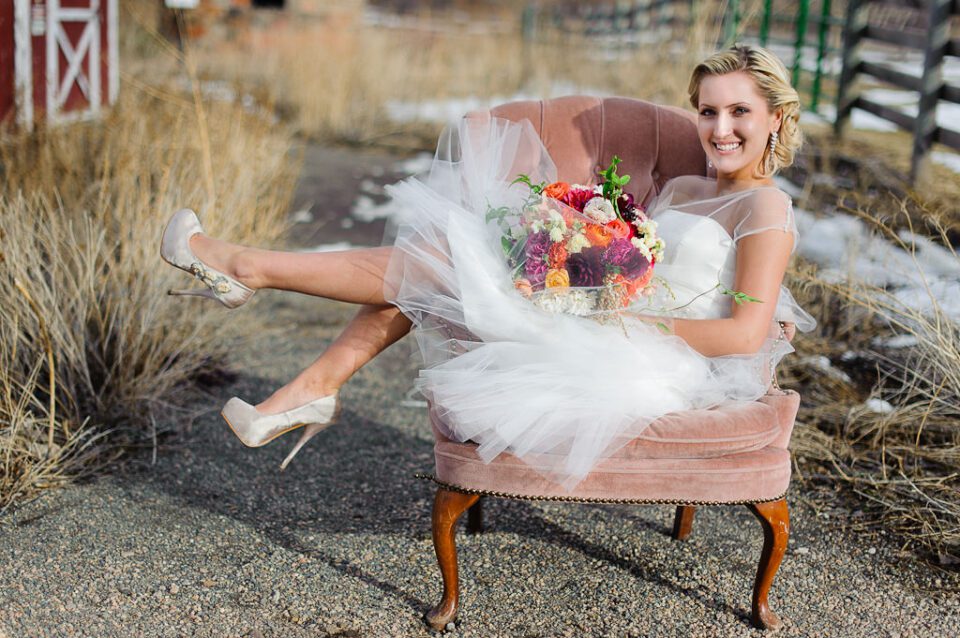 Simple changes make huge differences, and that's without leaving Lightroom!
See the next tutorial on how to fix the above model's face color.
Please let me know if you have any questions.