Now that I have my Nikon D800E converted to infrared (big thanks to Ilija at Kolari Vision for an amazing conversion job and Bob Vishneski for inspiration and tips), I am experimenting with some infrared photography when I have a chance. During my last trip to Death Valley, I armed my D800E with a couple of lenses like the Tokina 16-28 f/2.8 and the Nikkor 24-70mm f/2.8G and decided to give IR a try by shooting in various conditions. Along the way, I learned a lot of lessons, some of which were quite painful to deal with during the capture, while others were a shocker after I imported images into Lightroom and tried to post-process them with Photoshop.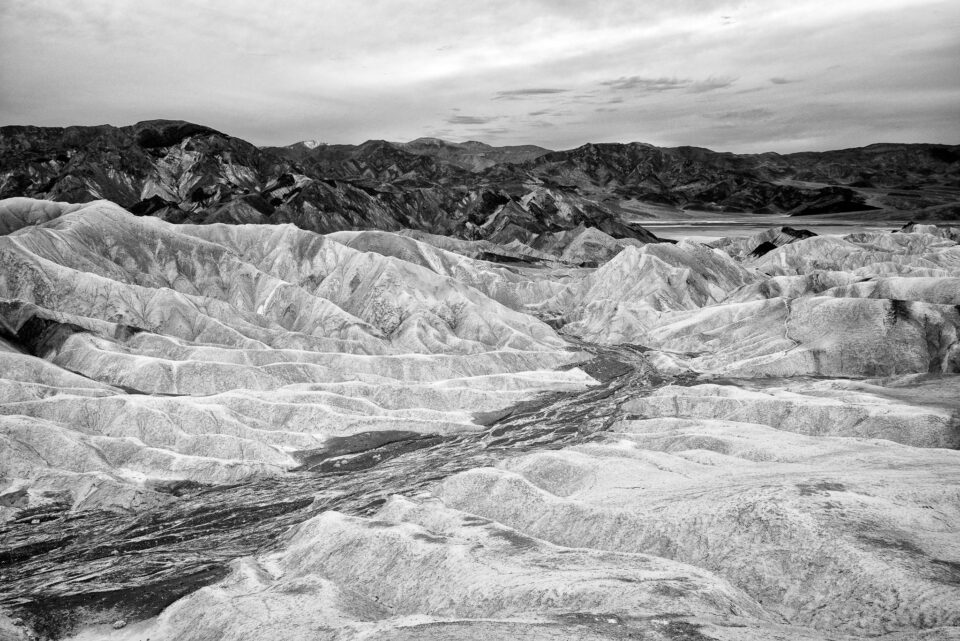 First, I had no idea where to start with my white balance settings. No matter what WB I chose, everything looked either too red or too pink/magenta and weird. I ended up manually dialing WB to 2500, which made it look more or less acceptable. Next, I had to deal with severe underexposure in the camera, so I found myself constantly fiddling with the exposure compensation button. In some situations it was just easier to move to manual mode and using the histogram to understand what was going on with my exposure. I also relied on live view occasionally to get my focus right, which was not always an easy thing to do, since everything looked so weird color-wise.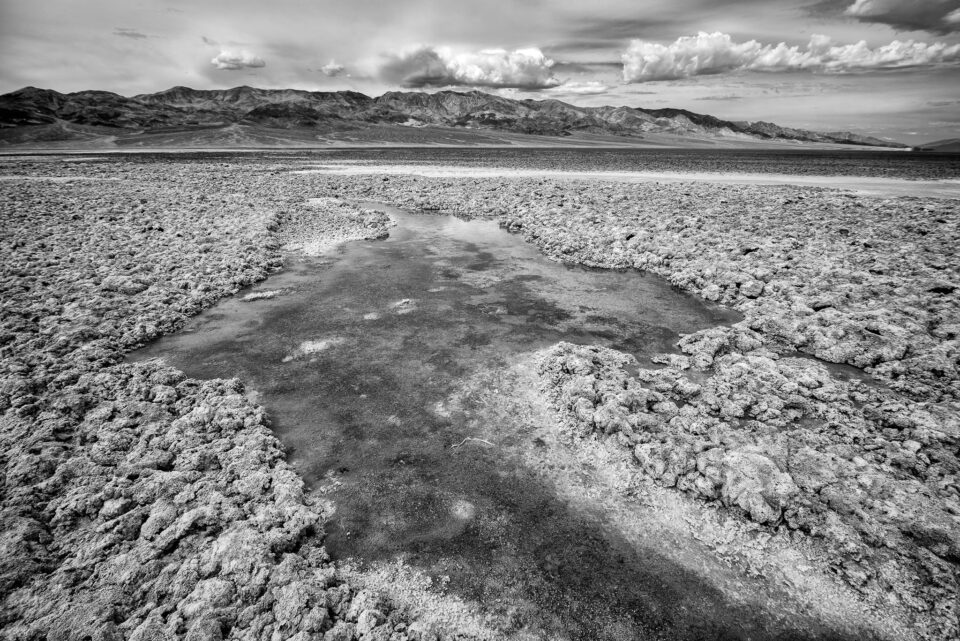 An interesting discovery was the fact that the time of the day did not matter for IR – in fact, beautiful sunrise/sunset moments turned out to be a waste, since none of those colors were preserved in images anyway. I found that harsh mid-day sun was actually more favorable for IR work, since the darker and brighter areas of the image gave a more contrasty look to images.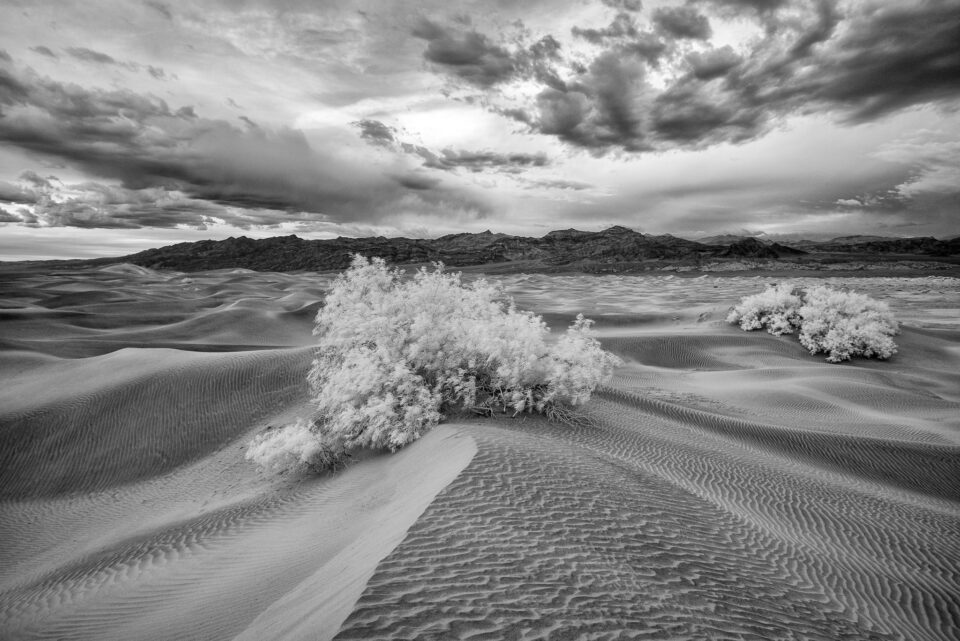 The big surprise was the nasty hotspots, which I did not think were all that bad when I viewed images on the camera LCD. However, once I imported the RAW files into Lightroom and tried to post-process them with Photoshop, I found most images to be completely unusable. After fiddling for a few hours on different images and getting some help from Bob Vishneski, I realized that the only option was to convert all images to black and white and use Nik Software's Viveza to reduce brightness in the hot spot areas.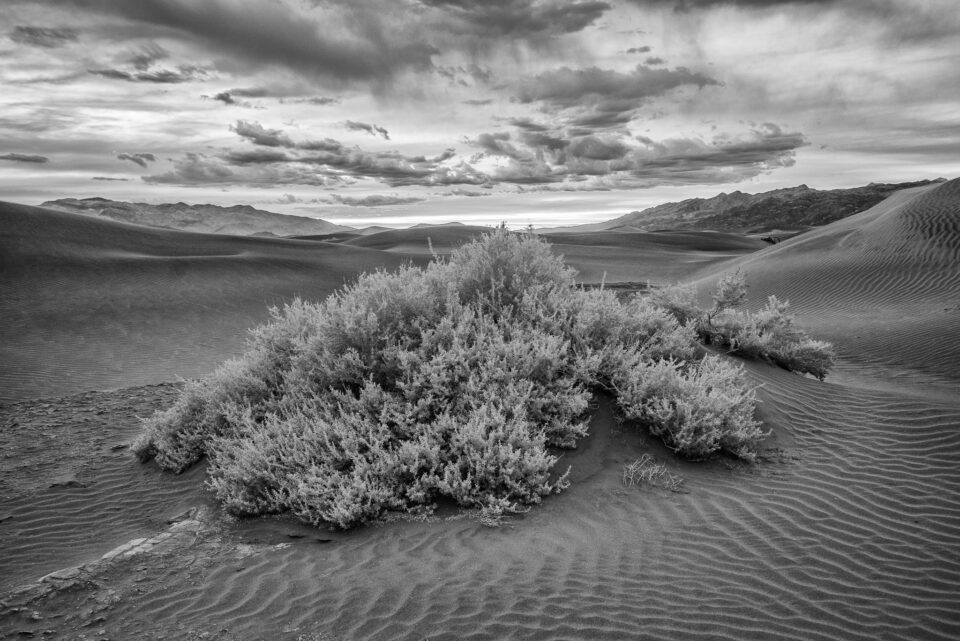 Sadly, the Tokina 16-28mm f/2.8 and the Nikkor 24-70mm f/2.8G turned out to be unwise choices for IR photography – both exhibited hot spots. The really bad one was the Tokina, which made some images impossible to deal with, particularly when I stopped the lens down to f/5.6 and smaller. As a result, I ended up converting all images to B&W, which at the end of the day is not too bad, but I still really wanted to get those images with white greenery and blue skies – I guess I will have to find proper lenses that can work with a full-frame IR camera.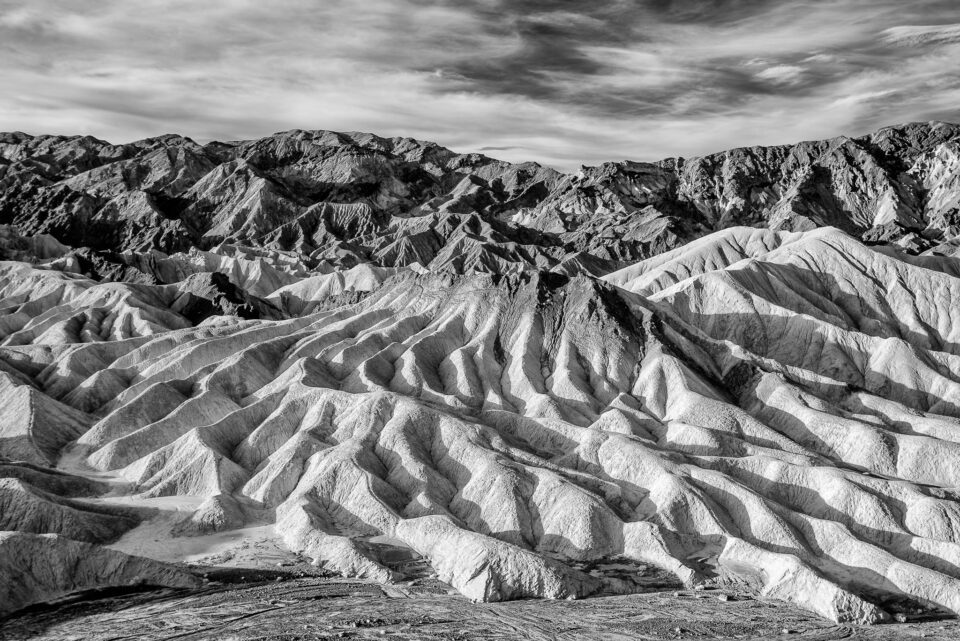 Below are images that I converted with a few simple steps in Lightroom and Photoshop. I dialed 2000 Temp and between -70 and -110 Tint in WB, a little bit of tweaking of Highlights and Shadows, between +25 and +50 Clarity and medium Contrast in Lightroom. Next, I opened each image in Photoshop, swapped Red and Blue channels and used Nik Software SilverFX to convert images to black and white (used High Contrast Harsh preset).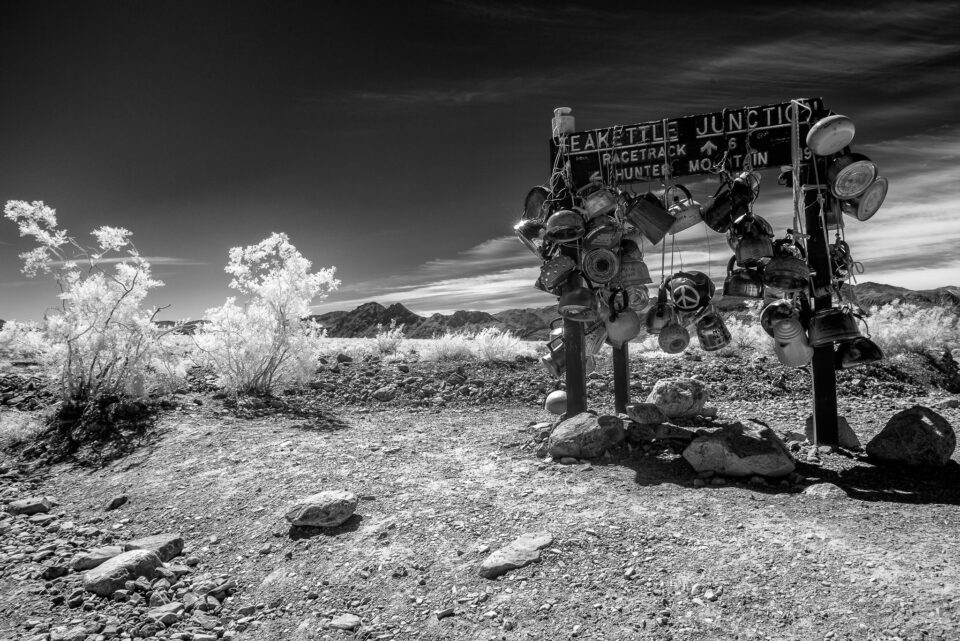 Hope you enjoy Death Valley in B&W Infrared!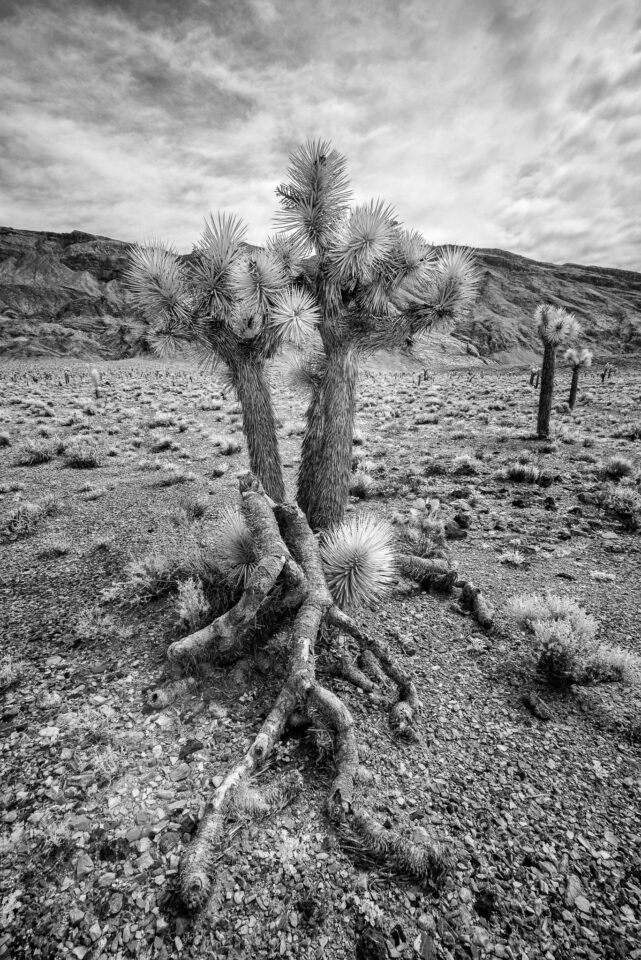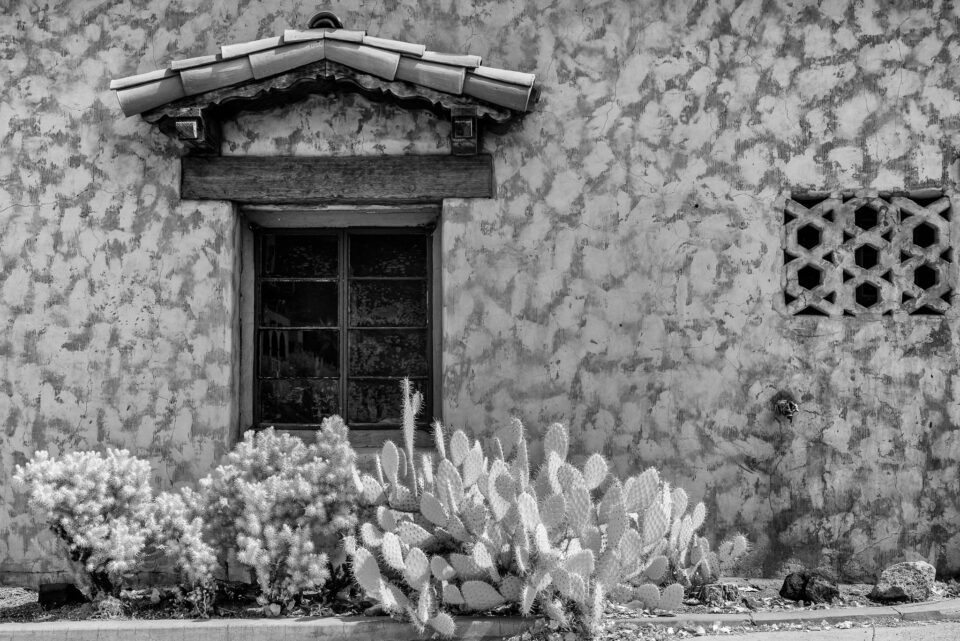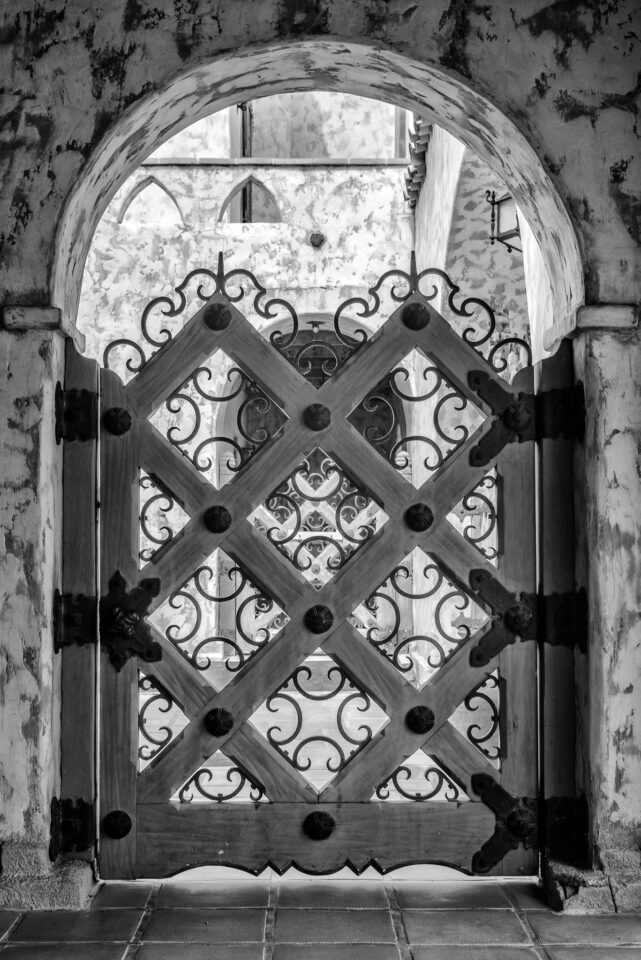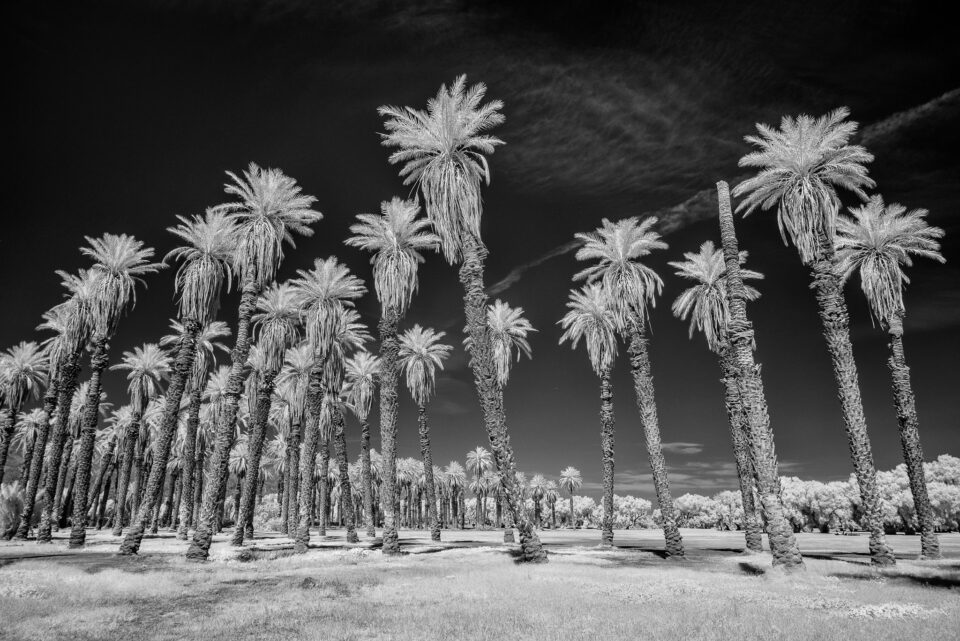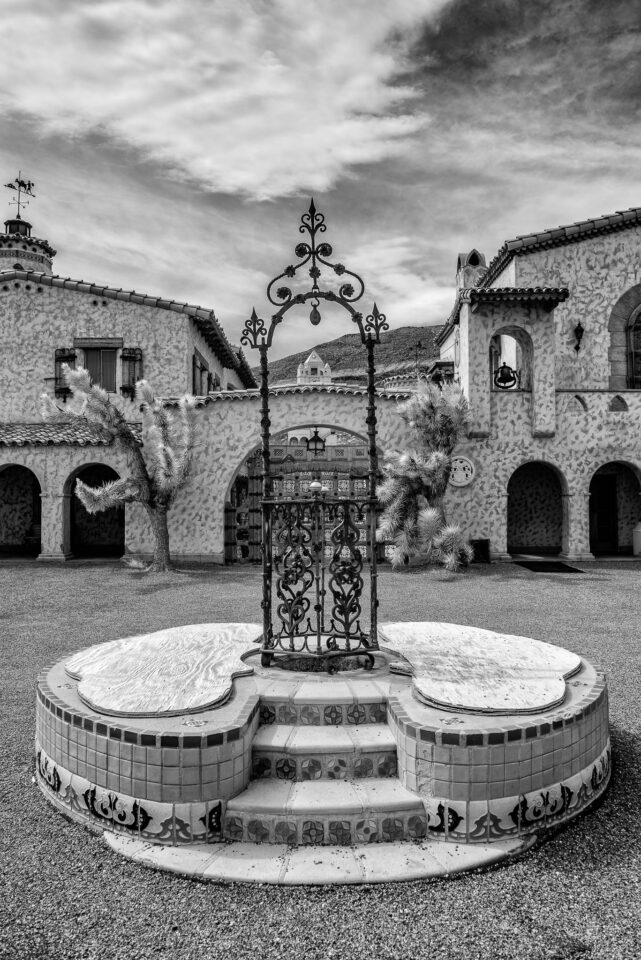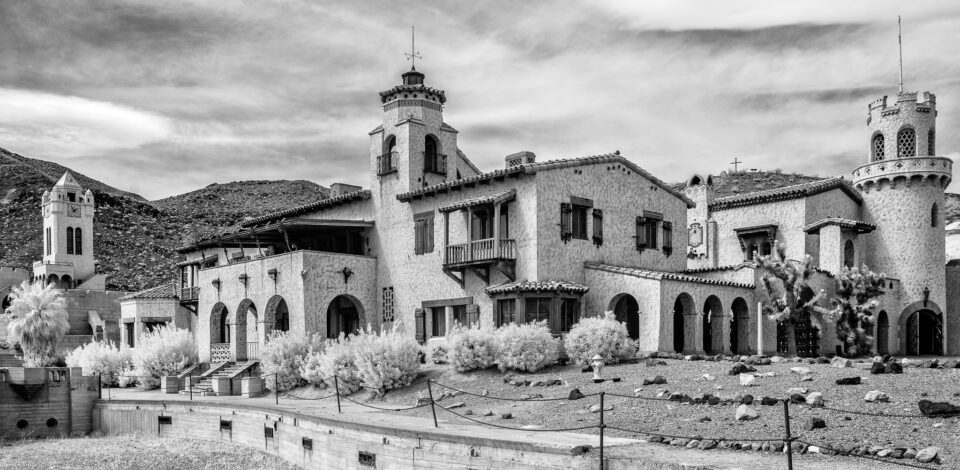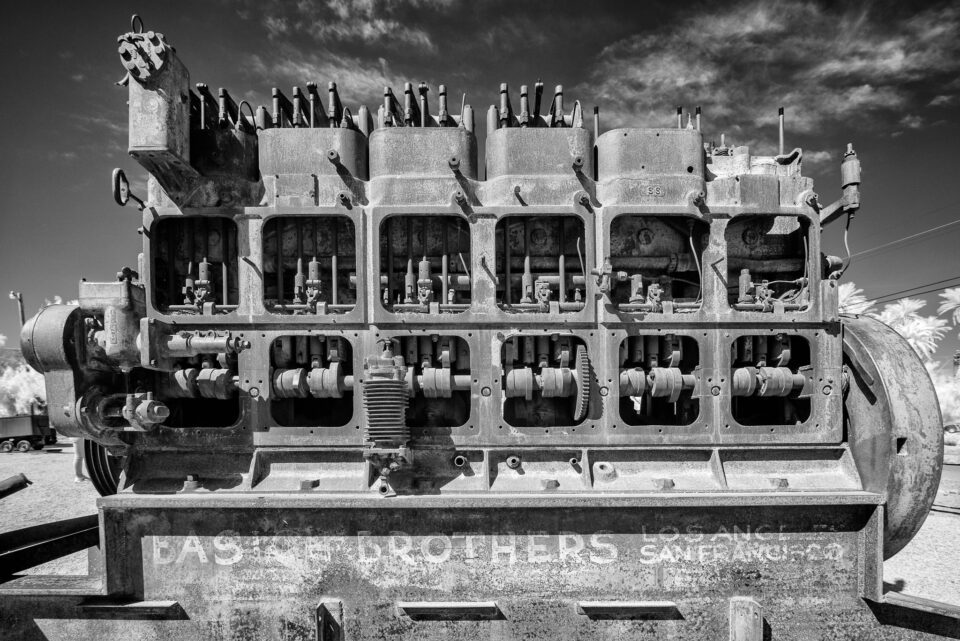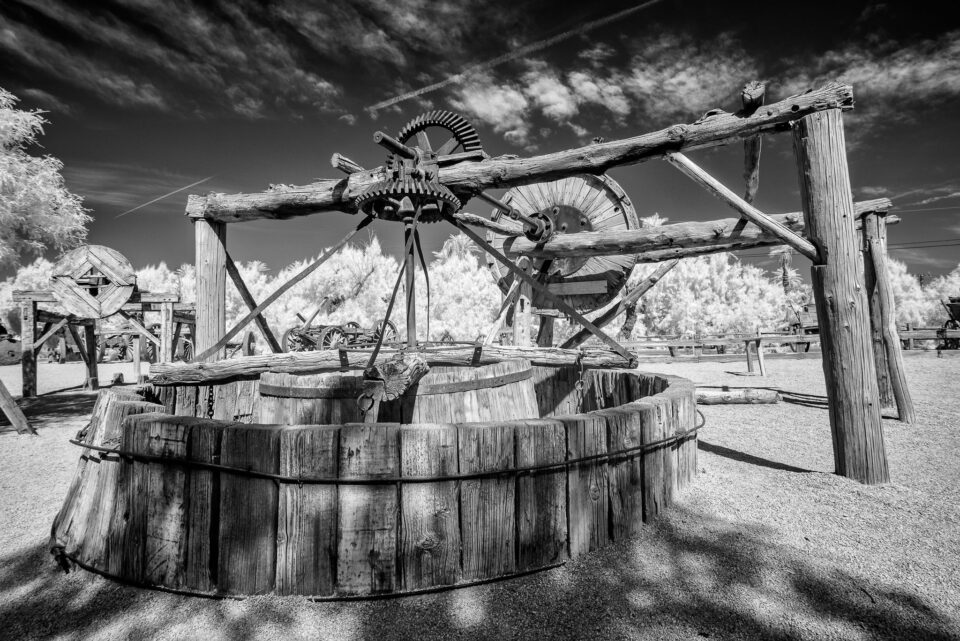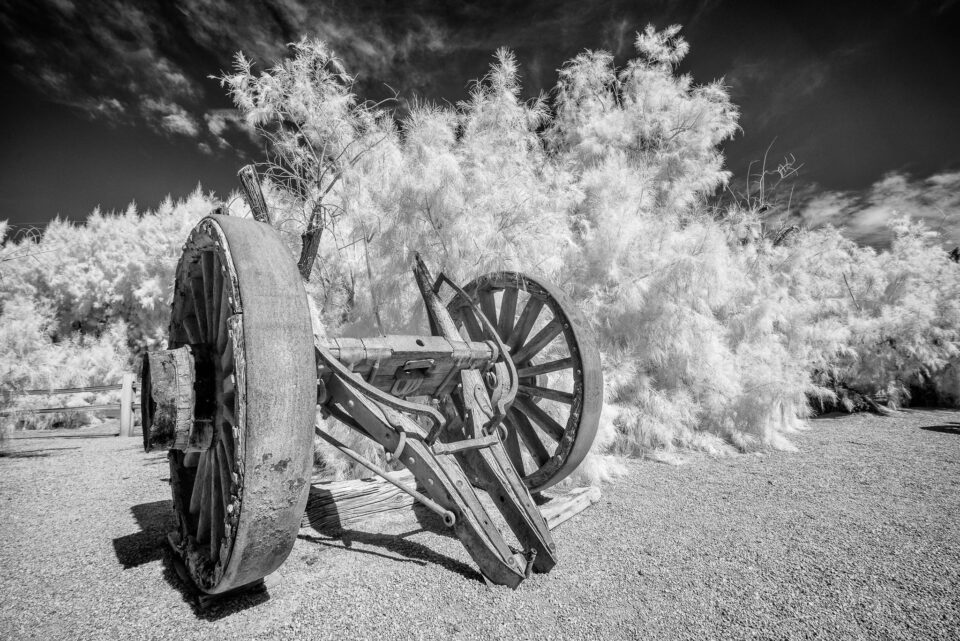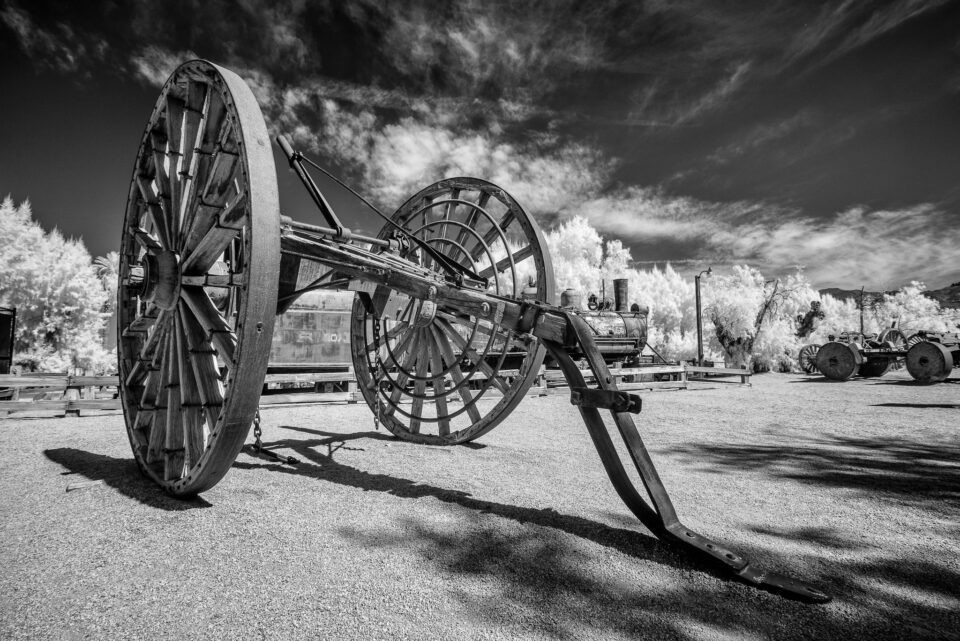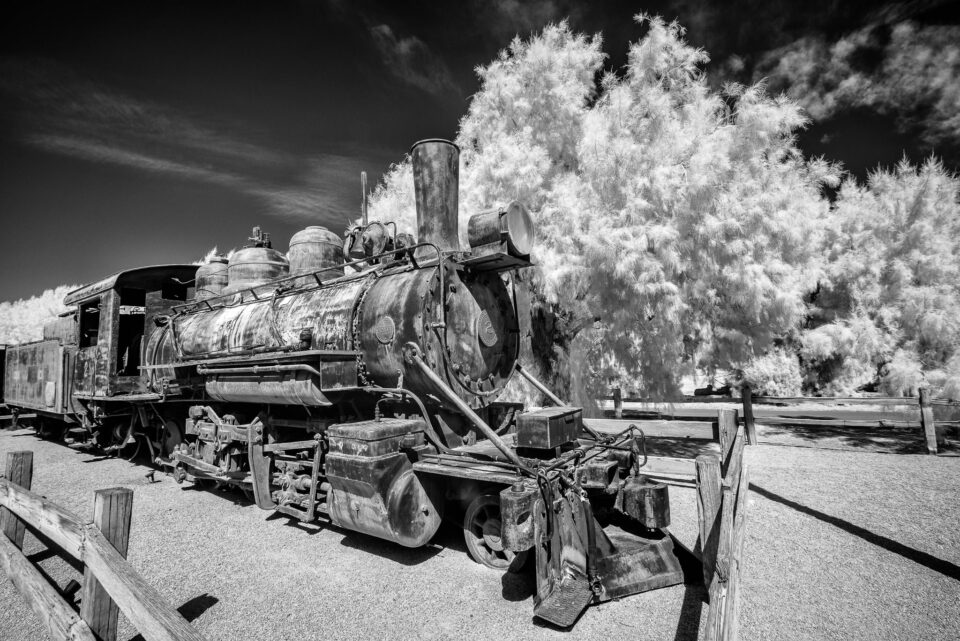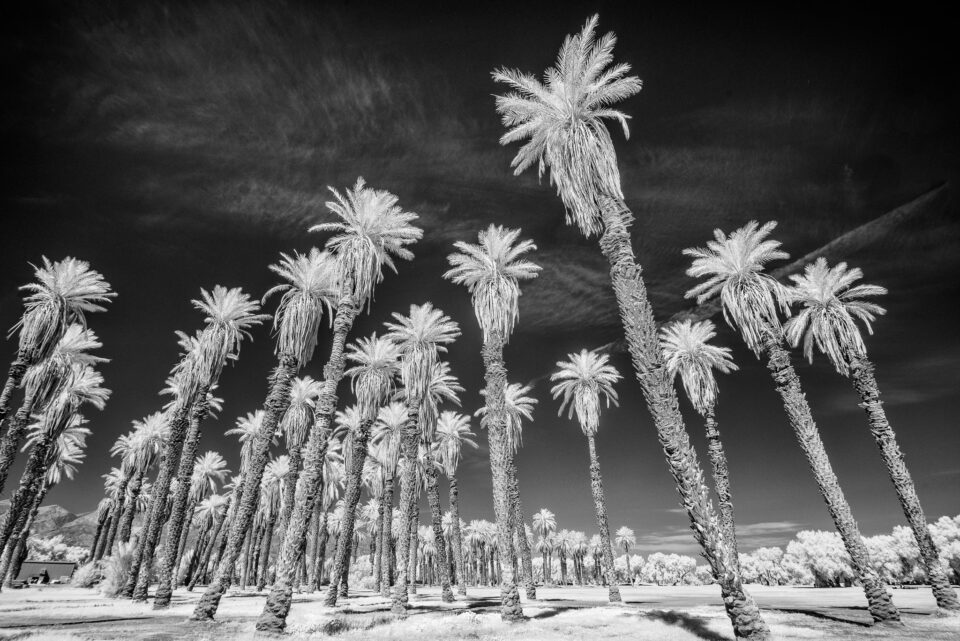 If you are looking for a good primer on infrared photography, please check out Bob Vishneski's excellent Introduction to Infrared Photography.