I was recently asked how many concerts I've photographed, and realized that it is coming up on thousand in the last 15 years. Any given week you can find me shooting anything from a 20 person house concert to The Who in a 30,000 seat arena, and anywhere in between. Tonight, it will be an up-and-coming band called The Spring Standards, who I've shot 7 times in the past. They are a dynamic, high-energy band with a lot of emotion, character and flying hair to capture.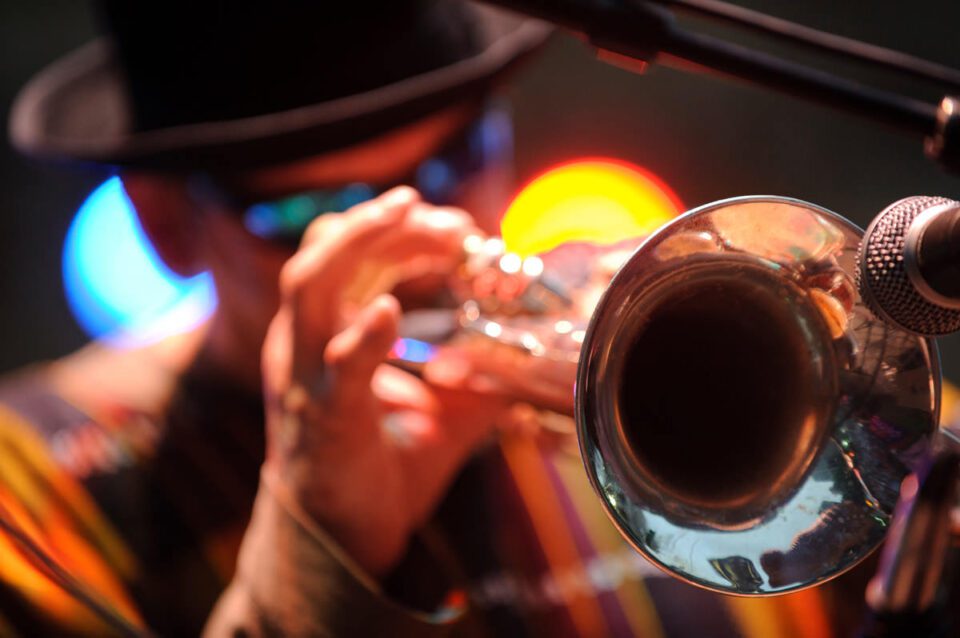 Typically, my concert kit is pretty straightforward. I shoot Nikon and have moved from D70 > D200 > D700 > D3s > D810. All of these have served me well for concert photography, but ideally you want something that gives you a relatively clean ISO 1600, at the very least. My standard lens choices are the 24-70 f/2.8, the 70-200 f/2.8 and I generally toss a 16mm fisheye in the mix if I know I'll be in the pit or close to the stage. Tonight, I am planning to mix it up a little, maybe ditch the 24-70 for a wide prime, and see how this new D750 likes being pushed. I am interested to see if it is clean at 6400 and what a little more shutter speed can do for this lively band. The D810 has been wonderful, but 36mp makes for a long edit the next morning, and there's really not a lot of cropping I do for concert photography.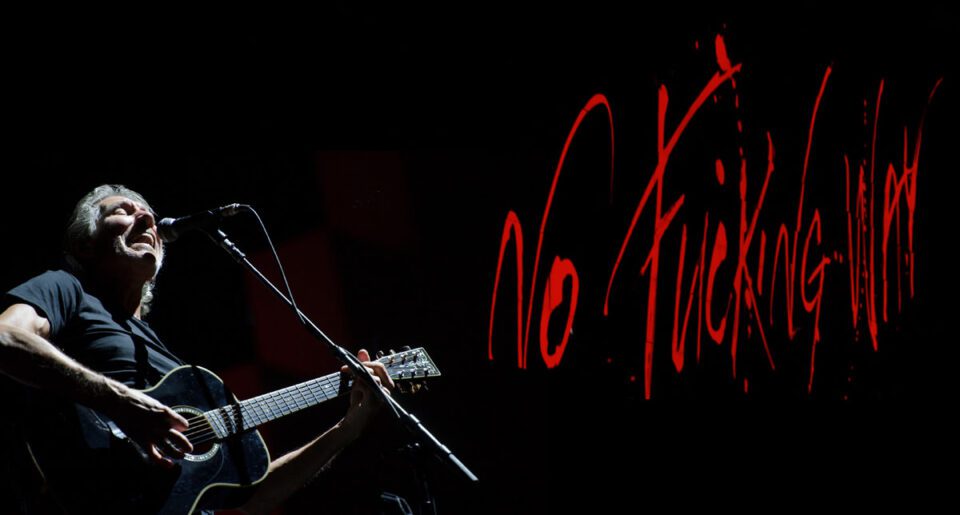 Like a lot of photographers, I am a control freak. I don't like the idea of letting the camera think for me, so I shoot all concerts (and almost everything else) in manual exposure. The downside of this is that in some arena shows, when the light is shifting as much as 8-9 stops very quickly, it can be impossible to adjust as quickly as the light does. I accept this limitation and usually find myself timing shots in those cases. And sometimes blowing an exposure can reveal a lucky surprise. It has taken me a long time to be able to look at light and mentally calculate the exposure I want, but that's how I do it these days. I am generally at f/2.8 ISO 3200 and whatever shutter speed completes that exposure. I also set my white balance manually depending on the venue. This helps with both mixed lighting and shifting colors, which confuse some AWB algorithms. The venue I am shooting at tonight is always 3750K. Knowing this saves me a lot of time in post.
As a lover of music, it was a challenge at first to enjoy a show while shooting it, as I was constantly focusing on settings and composition, and effectively blocking out the music. It was at the Clifford Brown Jazz Festival years ago that something clicked. Something about seeing the communication that was happening between band members that made me realize I was missing something. Any more it's difficult for me to enjoy a concert without shooting it, I am still looking for those little communications, the expressions that help illustrate something that cannot be heard, and mentally calculating exposures as they shift. For me, shooting a show creates a much deeper listening. These days, I can sense a lot of things before they come, the leaps and hair flips, the launch into the crowd, the moment when a performer sees the camera and is, for just a second, performing only for it. Learning to anticipate a high-energy shot is much like tracking a bird in flight. You start to get a sense of what is going to happen, and react accordingly.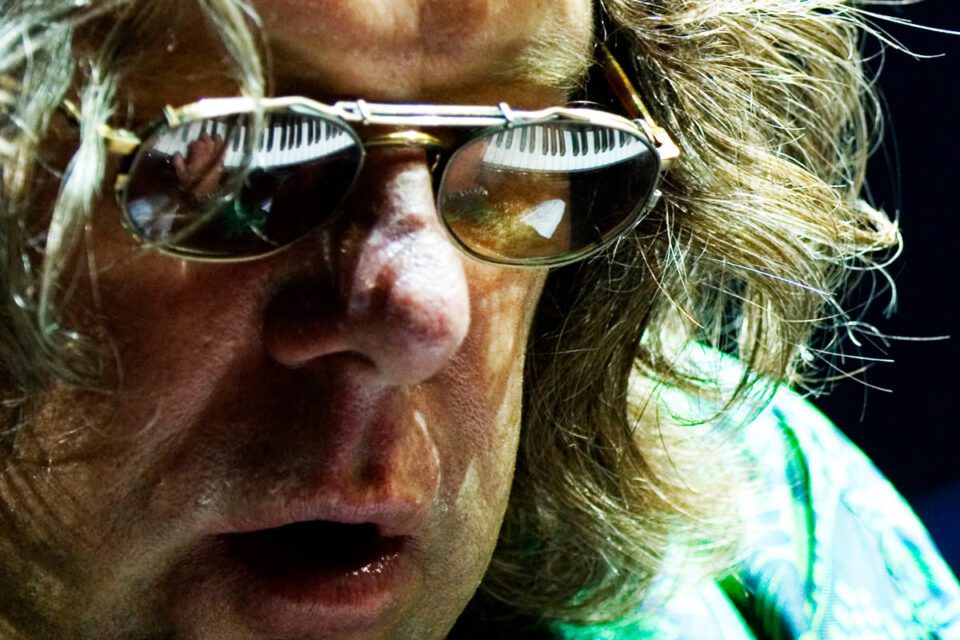 I like to shoot single point AF-C for speed. I focus using the rear AF-ON button (see section 3.3 in the focus and recompose technique article on how to configure this), keeping it decoupled from the shutter button. It's fast, accurate and at this point second nature. I like to get as much right in the camera as possible, and have less to edit later. Processing-wise, I typically try to edit to what I saw, adding only a gentle s-curve, slight push in the shadows (depending on the camera body), and whatever exposure adjustment is needed. I edit in Lightroom and a typical show will take 60-90 minutes to complete. A 3-day music festival is another matter entirely, and a big part of why I am hoping this D750 can unseat the D810.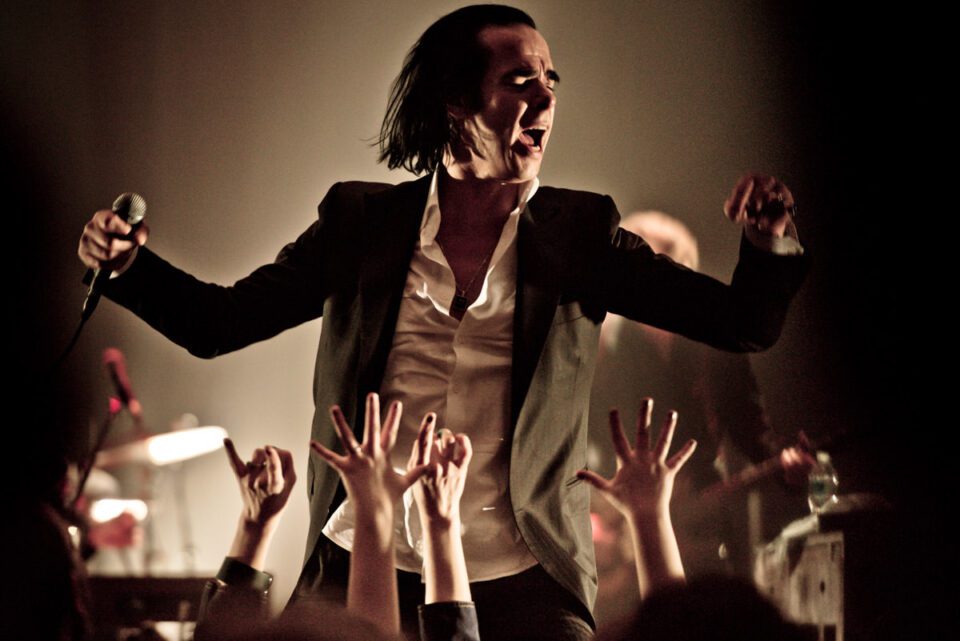 It is important to be strategic. If you've gone to the trouble to get access to shoot a show (or just get an SLR into a venue), go to the trouble to see what other photographers have gotten on that tour. There are almost always current photos out there. What is the background, the lighting, the visual highlights from those shots? This information can help you plan what lenses to bring, where to stand and what to expect. Some things only happen for a second, but they often happen at every show, and knowing that can prepare you to capture it. Talk to other photographers in the pit – some of them may have shot the previous night or the entire tour. Most of us are happy to share that information, as it has been shared with us in the past. Embarrassingly, I once shot an entire Kenny Wayne Shepherd show, before realizing Kenny was not the lead singer of the group. My best shots were of the wrong guy. So yeah…planning and strategy are critical.
There is always something interesting to reveal. You might not like the music, the artist may have zero stage presence, the lighting might be terrible or nonexistent. Those are often the times you discover your best work. Frankly, those are the things that have kept me interested after 1000 shows. John Curley of the The Afghan Whigs once said to me that "they just wanted to keep it challenging for me" after I complained that their entire set was completely backlit. I got one of my favorite shots at that show, a double exposure from the balcony. So keeping it interesting makes for more interesting shots. When I get bored I move to the fisheye, or a double exposure, or shoot an entire show with only a 105mm macro lens to see what happens. I also shoot from the crowd if the energy is there, or behind or above the band when that is an option.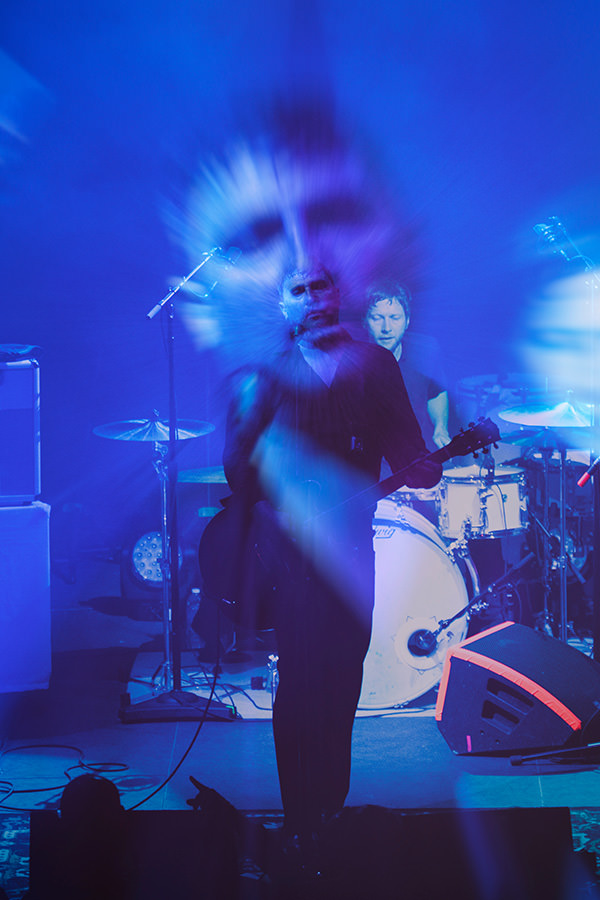 A shot that a band or a label ends up wanting to use is gold, creates opportunities for things like promo shoots and album covers, and can open doors to more difficult to access artists. Like any business, it is as much about making connections and putting yourself in the situation as it is the quality of the shot. Of course that matters too, but not as much as we would like to think.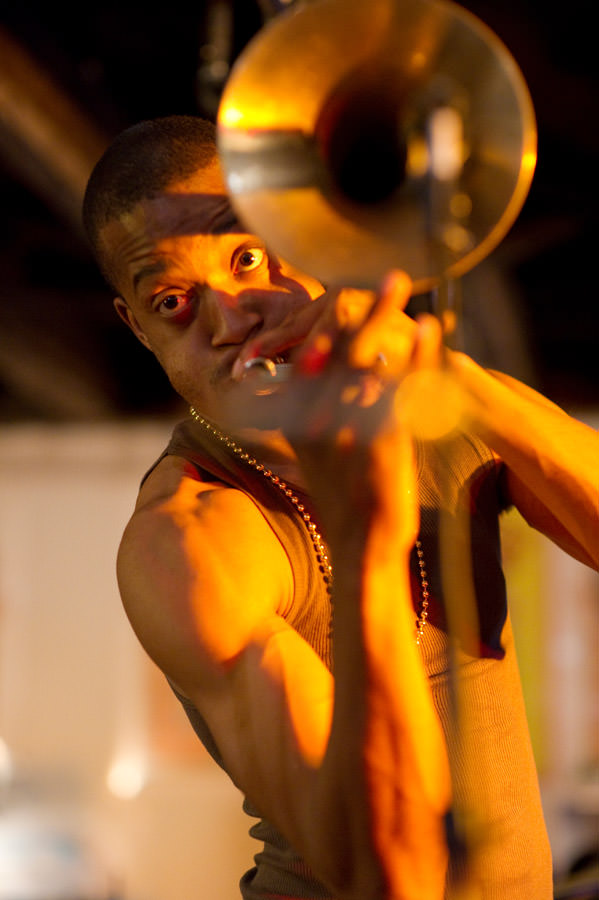 I've been lucky enough to have labels and artists send me to a number of countries to shoot big shows, and gotten to spend time with and photograph artists who I admire. Getting to play a small part in a larger creative process is something that drives me to keep my work interesting.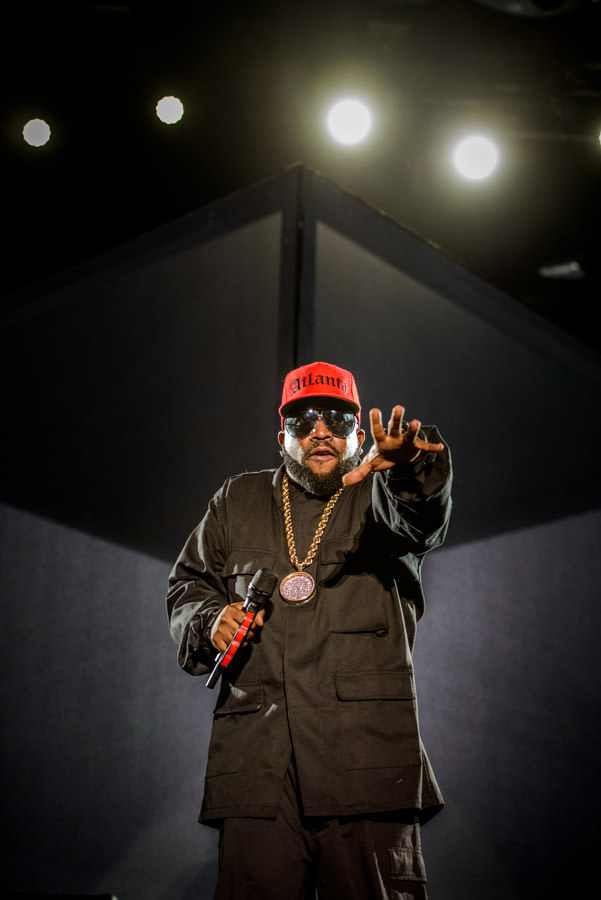 There are a number of portfolio shots in the Live Concert section of my website as well as a deeper archive on the concert page.