The Sony a9 was Sony's attempt at going head to head with DSLRs in terms of autofocus and speed, and it competed admirably. The Canon EOS R6 II is a newer camera that gives you many of the same features as the Sony a9, with some improvements. Which one of these cameras is ideal for you? Read on to find out!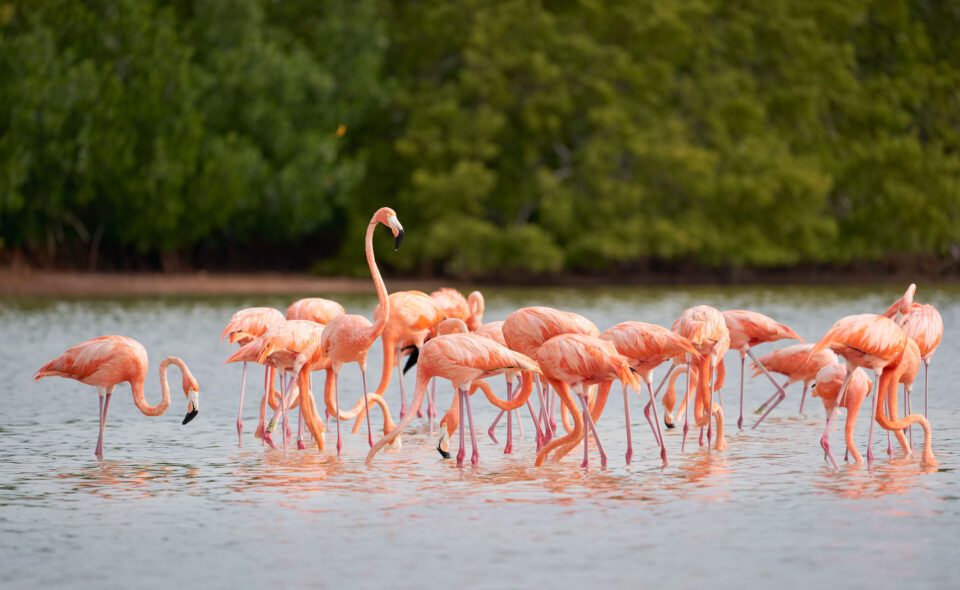 Sony a9 vs Canon EOS R6 II Specifications Comparison
Camera Feature
Sony a9
Canon EOS R6 II
Announced
April 2017
November 2022
Camera Type
Mirrorless
Mirrorless
Sensor Type
Stacked CMOS
CMOS
Image Processor
BIONZ X
DIGIC X
Resolution
24.2 MP
24.2 MP
Pixel Dimensions
6000×4000
6000×4000
Sensor Dimensions
35.6 x 23.8 mm (Full Frame)
36.0 x 24.0 mm (Full Frame)
Sensor Pixel Size
5.9µ
6.00µ
Low Pass Filter
Yes
Yes
IBIS (In-Body Image Stabilization)
Yes
Yes
Base ISO
ISO 100
ISO 100
Max Native ISO
ISO 51,200
ISO 102,400
Extended ISOs
ISO 50-204,800
ISO 50-204,800
High-Resolution Sensor Shift
No
No
Focus Stack Bracketing
No
Yes
Pre-Shoot Burst Mode
No
Yes
Fastest Shutter Speed
1/32000
1/16000
Longest Shutter Speed
30 seconds
30 seconds
Continuous Shooting (Mechanical Shutter)
5 FPS
12 FPS
Continuous Shooting (Electronic Shutter)
20 FPS
40 FPS
Notes for High FPS Shooting
Compressed 12-bit raw at 20 FPS (uncompressed 12-bit raw is available at 12 FPS)
12-bit raw at 40 FPS (14-bit raw is available at 12 FPS)
Buffer Size (Raw)
241 frames (20 FPS)
75 frames (40 FPS), 110 frames (12 FPS)
Autofocus System
Hybrid PDAF
Hybrid PDAF
Autofocus Points
693
1053
Maximum Low-Light AF Sensitivity (Standardized to f/2, ISO 100)
-3 EV
-5 EV
Standard Flash Sync Speed
1/250
1/250
Curtain to Protect Sensor at Shutdown
No
Yes

Video Features

Maximum Video Bit Depth (Internal)
8 bits
10 bits
Maximum Video Bit Depth (External)
8 bits
12 bits
Raw Video
No
Yes, externally
6K Maximum Framerate
N/A
60 FPS1
4K Maximum Framerate
30 FPS
60 FPS
1080P Maximum Framerate
120 FPS
180 FPS
Additional Video Crop Factor
1.2x crop at 4K 30p (4K 24/25p has no additional crop)
No
Chroma Subsampling
4:2:0, 4:2:2 (External)
4:2:2
Video Recording Limit
30 min
360 min

Physical and Other Features

Card Slots
2
2
Slot 1 Type
SD (UHS-II)
SD (UHS-II)
Slot 2 Type
SD (UHS-I)
SD (UHS-II)
Rear LCD Size (Diagonal)
3.0 in
3.0 in
Rear LCD Resolution
1.44 million dots
1.62 million dots
Articulating LCD
Single Axis
Fully Articulating
Touchscreen
Yes
Yes
Viewfinder
EVF
EVF
Viewfinder Magnification
0.78x
0.76x
Viewfinder Resolution
3.69 million dots
3.69 million dots
Viewfinder Coverage
100%
100%
Voice Memo
No
No
Headphone Jack
Yes
Yes
Microphone Jack
Yes
Yes
Built-in Flash
No
No
GPS
No
No
Bluetooth
Yes
Yes
WiFi
Yes
Yes
USB Type
Type B 2.0
Type C 3.2 Gen 2
Battery Type
NP-FZ100
LP-E6NH
Battery Life (Viewfinder)
480 frames
320 frames
Battery Life (Rear LCD)
650 frames
580 frames
Battery Life (Eco Mode)
N/A
760 frames
Weather Sealed
Yes
Yes
Weight (Body Only w/ Battery + Card)
588 g (1.30 lbs.)
670 g (1.48 lbs.)
Dimensions (LxHxD)
127 x 96 x 73 mm (5.0 x 3.8 x 2.9″)2
138 x 98 x 88 mm (5.4 x 3.8 x 3.5″)

Price Comparison

MSRP, Body Only
$4500 (Discontinued)
$2500 (Check Current Price)
Used Prices
Sony a9 Used Prices
Canon EOS R6 II Used Prices
1The Canon EOS R6 II supports 6K video, but only with an external recorder over HDMI
2The Sony a9's official dimensions do not include the depth of the protruding viewfinder. To match typical standards today, 10mm were added to the a9's depth measurement in this table.
Summary and Recommendations
The question of the Sony a9 versus the Canon EOS R6 II I think is one that makes a lot of sense. Although the Sony a9 came out five years before the R6 II, the a9 is still an amazing camera. At the time, it was Sony's best camera, and still has one of the best autofocus systems that can be had today, being bested only by a few more recent models.
In fact, sometimes it's hard to keep the level of mirrorless progress in perspective. One just has to remember that the Sony a9 provides better autofocus than almost every DSLR, save for the few DSLR flagships like the Nikon D6 that can outdo it in certain areas.
Of course, the Sony a9 was not a cheap camera when released. But now that some years have passed, you can certainly find a used one at a cheaper price than the Canon R6 II. Thus, plenty of photographers who might want a new fast-action camera might be curious whether they should get a gently used a9 over the much more recent R6 II.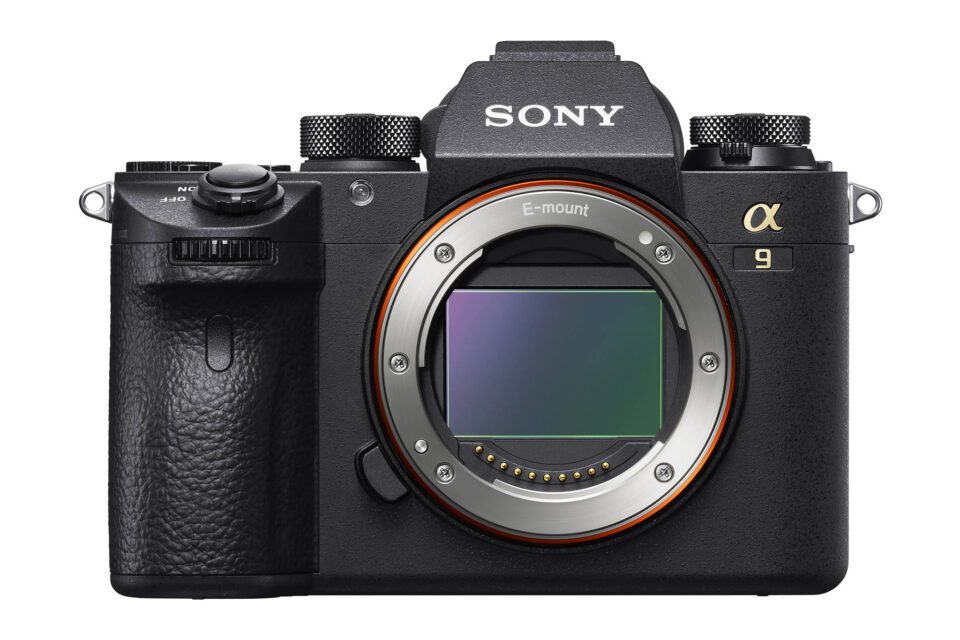 In terms of autofocus, the cameras are very similar. The a9 is still quite capable, although the R6 II has some new subject recognition modes that aren't present in the a9. In the vast majority of situations however, both should be quite capable.
The burst rate of the EOS R6 II is slightly faster, but don't let that deceive you. The a9 shoots at 20FPS in electronic shutter mode whereas the R6 II shoots at 40FPS, but the a9 has a stacked shutter, so you won't experience rolling shutter, whereas the R6 II does have some rolling shutter. Thus, if you need to avoid rolling shutter, as in the case with many fast action scenes such as birds in flight, you'll have to use the 12FPS mechanical shutter in the R6 II.
For this reason, as a wildlife photographer, I'd definitely go for the Sony a9 over the R6 II. For every other kind of photography, the two cameras are pretty much equal, so is there any reason to go for the R6 II?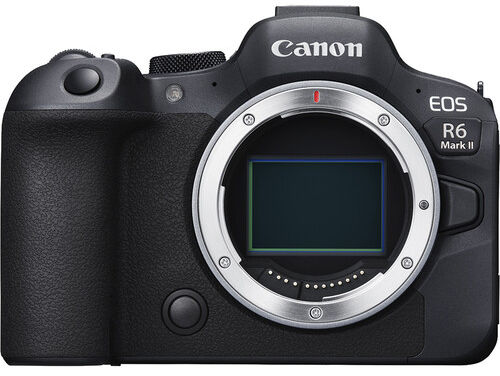 One area where the R6 II definitely makes more sense is video. The a9 is limited to 8-bit video and 4K30 whereas the R6 II shoots 10-bit internal at 4K60 and 6K60. The R6 II in general has some better video tools so I think the Canon R6 II is certainly a more versatile camera.
So, which one should you get? If you're into fast action, I think the better price of the a9 (if you buy it used) and the fact that you can upgrade your camera later favors the a9. For all other types of photography, the Canon EOS R6 II will give you a few more modern features, and as a bonus, you can buy it new if you want.
What does the Sony a9 offer over the Canon EOS R6 II?
Stacked shutter, which means no rolling shutter effect for fast action
Better battery life when using the viewfinder, with approximately 160 more shots according to CIPA measurements
Lighter weight (82g lighter)
What does the Canon EOS R6 II offer over the Sony a9?
Superior video, with higher framerates and 10-bit internal
More AF subject recognition modes
Much lower price, costing $2000 less—you could take a trip with this savings! (But keep in mind the a9 can be bought used for cheaper)
Questions? Go to our forum, where you can start a conversation and talk to photographers about these two cameras!