Two of the most advanced APS-C cameras that Sony has made are the Sony a6600 and its successor, the Sony a6700. Both are what I'd call "prosumer," although the Sony a6700 is clearly the more advanced camera of the two – largely because it's about four years newer. Which one should you get for your photography? That's what I'll answer today!
Let's start with a full comparison of the specifications of these two cameras:
Sony a6600 vs Sony a6700 Specifications Comparison
Camera Feature
Sony a6600
Sony a6700
Announced
August 2019
July 2023
Camera Type
Mirrorless
Mirrorless
Sensor Type
CMOS
BSI CMOS
Image Processor
BIONZ X
BIONZ XR
Resolution
24.2 MP
26.0 MP
Pixel Dimensions
6000×4000
6192 x 4128
Sensor Dimensions
23.5 x 15.6 mm (APS-C)
23.3 x 15.5 mm (APS-C)
Sensor Pixel Size
3.92µ
3.76µ
Low Pass Filter
Yes
Yes
IBIS (In-Body Image Stabilization)
Yes
Yes
Base ISO
ISO 100
ISO 100
Max Native ISO
ISO 32,000
ISO 32,000
Extended ISOs
ISO 50-102,400
ISO 50-102,400
High-Resolution Sensor Shift
No
No
Focus Stack Bracketing
No
Yes
Pre-Shoot Burst Mode
No
No
Fastest Shutter Speed
1/4000
1/8000
Longest Shutter Speed
30 seconds
30 seconds
Continuous Shooting (Mechanical Shutter)
11 FPS
11 FPS
Continuous Shooting (Electronic Shutter)
8 FPS
11 FPS
Notes for High FPS Shooting
None
None
Buffer Size (Raw)
46 frames (11 FPS)
59 frames (11 FPS)
Autofocus System
Hybrid PDAF
Hybrid PDAF with deep learning subject recognition
Autofocus Points
425
759
Maximum Low-Light AF Sensitivity (Standardized to f/2, ISO 100)
-2 EV
-3 EV
Standard Flash Sync Speed
1/160
1/160
Curtain to Protect Sensor at Shutdown
No
No

Video Features

Maximum Video Bit Depth (Internal)
8 bits
10 bits
Maximum Video Bit Depth (External)
8 bits
10 bits
Raw Video
No
No
4K Maximum Framerate
30 FPS
120 FPS
1080P Maximum Framerate
120 FPS
240 FPS
Additional Video Crop Factor
Extra 1.23x crop in 4K 30p; extra 1.14x crop at 1080p 100 / 120 FPS
Extra 1.58x crop at 4K 120p (otherwise no additional crop)
Chroma Subsampling
4:2:0, 4:2:2 (External)
4:2:2
Video Recording Limit
780 min
780 min

Physical and Other Features

Card Slots
1
1
Slot 1 Type
SD (UHS-I)
SD (UHS-II)
Rear LCD Size (Diagonal)
3.0 in
3.0 in
Rear LCD Resolution
0.92 million dots
1.04 million dots
Articulating LCD
Single Axis
Fully Articulating
Touchscreen
Yes
Yes
Viewfinder
EVF
EVF
Viewfinder Magnification
1.07x (0.70x FF equiv.)
1.07x (0.70x FF equiv.)
Viewfinder Resolution
2.36 million dots
2.36 million dots
Viewfinder Coverage
100%
100%
Voice Memo
No
No
Headphone Jack
Yes
Yes
Microphone Jack
Yes
Yes
Built-in Flash
No
No
GPS
No
No
Bluetooth
Yes
Yes
WiFi
Yes
Yes
USB Type
Type B 2.0
Type C 3.2 Gen 2
Battery Type
NP-FZ100
NP-FZ100
Battery Life (Viewfinder)
720 frames
550 frames
Battery Life (Rear LCD)
810 frames
570 frames
Weather Sealed
Yes
Yes
Weight (Body Only w/ Battery + Card)
503 g (1.11 lbs.)
493 g (1.09 lbs.)
Dimensions (LxHxD)
120 x 67 x 59 mm (4.7 x 2.6 x 2.3″)1
122 x 69 x 64 mm (4.8 x 2.7 x 2.5″)1

Price Comparison

MSRP, Body Only
$1400 (Check Current Price)
$1400 (Check Current Price)
Used Prices
Sony a6600 Used Prices
Sony a6700 Used Prices
1The depth measurements in this table exclude the optional rubber cap for the viewfinder
Summary and Analysis
I expected the Sony a6700 to beat the Sony a6600, but this comparison is more lopsided than I thought it would be. Aside from battery life, the Sony a6600 doesn't have any advantages over the Sony a6700.
Probably the biggest benefit to the a6700 is that it has a more advanced autofocus system borrowed from the high-end, $3900 Sony a7R V. It's proven to be one of Sony's best (heck, one of the world's best) focusing systems for tracking moving subjects across the frame. It's not that the Sony a6600 has a bad autofocus system, but by comparison, it's a clear step down. The difference isn't enough to matter for something like portrait photography, but for intense sports and wildlife photography, the a6700 is definitely ahead.
Then there's the question of video features. Both cameras can shoot 4K video, which may be enough in and of itself for your work. But the Sony a6700 shoots higher-quality 4K that is oversampled from the 6K width of the sensor. It can also shoot internal 10-bit 4:2:2 video, while the Sony a6600 is limited to 8-bit 4:2:0 internally. Finally, the slow motion video features of the Sony a6700 are substantially better than the a6600, with up to 120 FPS at 4K resolution and 240 FPS at 1080p.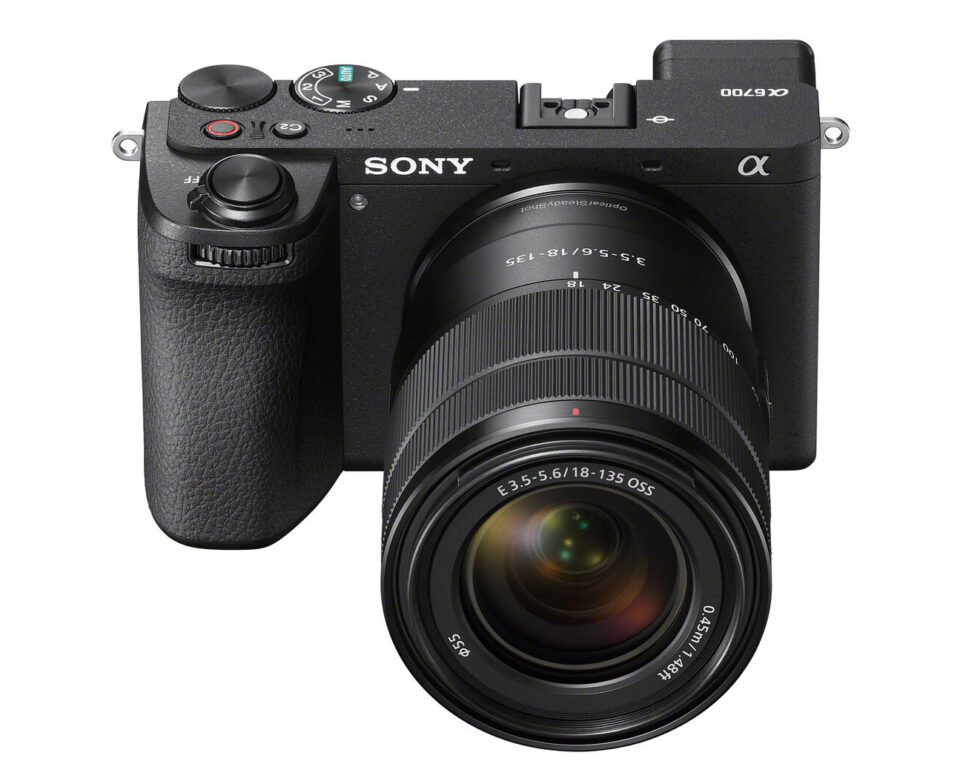 Some photographers were annoyed when the a6700 was announced, because it carries over some (arguably outdated) features of the a6600. Those include the same electronic viewfinder, the same 11 FPS shooting, and a similar resolution sensor. Making matters worse, there were some rumors that the a6700 would have dual memory card slots – a very useful feature – that ended up being false. So, on some websites, the sentiment turned into, "why did Sony bother with the a6700 when it's basically the same as the a6600?"
I think that sentiment isn't totally fair, as the comparison chart in this article shows. Yes, there are some areas where the a6700 should have been improved, and wasn't. But it is a much better camera than the a6600, in all sorts of ways. Whether those improvements will matter to you is a different story :)
Recommendations
I'm generally a proponent of picking a cheaper camera + good lenses rather than an expensive camera + cheap lenses. In this case, even though the Sony a6600 and a6700 have the same MSRP, the reality is that you can find the a6600 for much cheaper prices. It's often on sale for prices in the $1000 range, not to mention all the good deals on the used market. You can definitely get an a6600 with a good lens for the price that the a6700 costs on its own.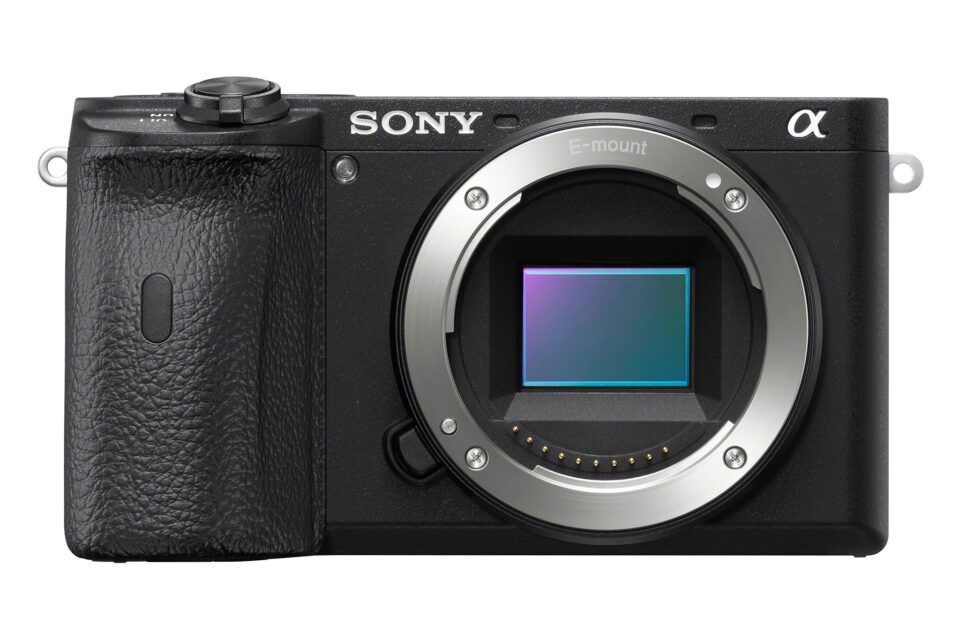 So, which one makes more sense? I think it depends upon the type of photography that you intend to do. Landscape, travel, and portrait photographers should probably go with the a6600. The a6700 just doesn't offer very many new advantages for those particular types of photography. However, if you do sports/wildlife photography – and especially if you do a lot of videography – the a6700 is definitely the way to go. The autofocus improvements and new video features are definitely worth the price.
Here's how I would sum things up:
What does the Sony a6600 offer over the Sony a6700?
Better battery life according to CIPA measurements, both in the viewfinder and the rear LCD
Lower used prices, and bigger sales if bought new, despite technically having the same MSRP
What does the Sony a6700 offer over the Sony a6600?
Significantly better autofocus system with high-end tracking capabilities
Better videography features, such as internal 10-bit 4:2:2 recording and 4K 120p support
A fully articulating LCD screen
An additional command dial on the front of the camera
Questions? Go to our forum, where you can start a conversation and talk to photographers about these two cameras!