Two of Sony's most popular APS-C mirrorless cameras are the a6400 and a6700 cameras. But don't let the names fool you – even though it sounds like both cameras are part of the same line, the Sony a6400 is a deliberately lower-end camera that is also significantly cheaper than the Sony a6700 ($900 compared to $1400). What are you giving up if you pick the a6400 instead of the a6700? Or, if you already have the Sony a6400, is it worth upgrading to the a6700? My article today will answer your questions!
Sony a6400 vs Sony a6700 Specifications Comparison
Camera Feature
Sony a6400
Sony a6700
Announced
January 2019
July 2023
Camera Type
Mirrorless
Mirrorless
Sensor Type
CMOS
BSI CMOS
Image Processor
BIONZ X
BIONZ XR
Resolution
24.2 MP
26.0 MP
Pixel Dimensions
6000×4000
6192 x 4128
Sensor Dimensions
23.5 x 15.6 mm (APS-C)
23.3 x 15.5 mm (APS-C)
Sensor Pixel Size
3.92µ
3.76µ
Low Pass Filter
Yes
Yes
IBIS (In-Body Image Stabilization)
No
Yes
Base ISO
ISO 100
ISO 100
Max Native ISO
ISO 32,000
ISO 32,000
Extended ISOs
ISO 100-102,400
ISO 50-102,400
High-Resolution Sensor Shift
No
No
Focus Stack Bracketing
No
Yes
Pre-Shoot Burst Mode
No
No
Fastest Shutter Speed
1/4000
1/8000
Longest Shutter Speed
30 seconds
30 seconds
Continuous Shooting (Mechanical Shutter)
11 FPS
11 FPS
Continuous Shooting (Electronic Shutter)
8 FPS
11 FPS
Notes for High FPS Shooting
None
None
Buffer Size (Raw)
46 frames (11 FPS)
59 frames (11 FPS)
Autofocus System
Hybrid PDAF
Hybrid PDAF with deep learning subject recognition
Autofocus Points
425
759
Maximum Low-Light AF Sensitivity (Standardized to f/2, ISO 100)
-2 EV
-3 EV
Standard Flash Sync Speed
1/160
1/160
Curtain to Protect Sensor at Shutdown
No
No

Video Features

Maximum Video Bit Depth (Internal)
8 bits
10 bits
Maximum Video Bit Depth (External)
8 bits
10 bits
Raw Video
No
No
4K Maximum Framerate
30 FPS
120 FPS
1080P Maximum Framerate
120 FPS
240 FPS
Additional Video Crop Factor
Extra 1.23x crop in 4K 30p; extra 1.14x crop at 1080p 100 / 120 FPS
Extra 1.58x crop at 4K 120p (otherwise no additional crop)
Chroma Subsampling
4:2:0, 4:2:2 (External)
4:2:2
Video Recording Limit
780 min
780 min

Physical and Other Features

Card Slots
1
1
Slot 1 Type
SD (UHS-I)
SD (UHS-II)
Rear LCD Size (Diagonal)
3.0 in
3.0 in
Rear LCD Resolution
0.92 million dots
1.04 million dots
Articulating LCD
Single Axis
Fully Articulating
Touchscreen
Yes
Yes
Viewfinder
EVF
EVF
Viewfinder Magnification
1.07x (0.70x FF equiv.)
1.07x (0.70x FF equiv.)
Viewfinder Resolution
2.36 million dots
2.36 million dots
Viewfinder Coverage
100%
100%
Voice Memo
No
No
Headphone Jack
No
Yes
Microphone Jack
Yes
Yes
Built-in Flash
Yes
No
GPS
No
No
Bluetooth
Yes
Yes
WiFi
Yes
Yes
USB Type
Type B 2.0
Type C 3.2 Gen 2
Battery Type
NP-FW50
NP-FZ100
Battery Life (Viewfinder)
360 frames
550 frames
Battery Life (Rear LCD)
410 frames
570 frames
Weather Sealed
Yes
Yes
Weight (Body Only w/ Battery + Card)
403 g (0.89 lbs.)
493 g (1.09 lbs.)
Dimensions (LxHxD)
120 x 67 x 50 mm (4.7 x 2.6 x 2.0″)1
122 x 69 x 64 mm (4.8 x 2.7 x 2.5″)1

Price Comparison

MSRP, Body Only
$900 (Check Current Price)
$1400 (Check Current Price)
Used Prices
Sony a6400 Used Prices
Sony a6700 Used Prices
1The depth measurements in this table exclude the optional rubber cap for the viewfinder
Summary
Well, it's no contest, is it? :)
In every category – with the exceptions of weight, size, and price – the Sony a6700 matches or beats the Sony a6400. That's not a big surprise, considering that it's a much more expensive camera and is also newer by more than four years. But it's still kind of crazy how lopsided this comparison really is.
Some of the biggest differences are in the realm of video performance. The Sony a6400 isn't a terrible camera for video – it can still shoot 4K, after all – but the Sony a6700 definitely ups the ante. With 10-bit 4:2:2 internal video possible, you can simply get higher quality footage out of the a6700, better suited for extensive post-production. And of course, the fact that it can shoot at 4K 120p (albeit with an extra crop) is pretty awesome for slow-motion requirements.
In terms of construction, the a6700 rearranges the button layout quite a bit. So, if you're moving up from the a6400, it may feel unfamiliar at first – although you'll surely get used to it. Two nice benefits of the a6700 are the extra command dial on the front, and the fully articulating rear LCD.
Lastly, a major benefit of the Sony a6700 isn't obvious from just looking at the specifications: It has a much better autofocus system. The AF system on the a6700 is actually borrowed from the high-end Sony a7R V, making for one of the best APS-C cameras on the market today in terms of autofocus! That's especially apparent in terms of autofocus tracking. If only Sony had added dual memory card slots, a joystick, and a bigger buffer to the a6700… it would really have been a dream camera for sports and wildlife photography at that point.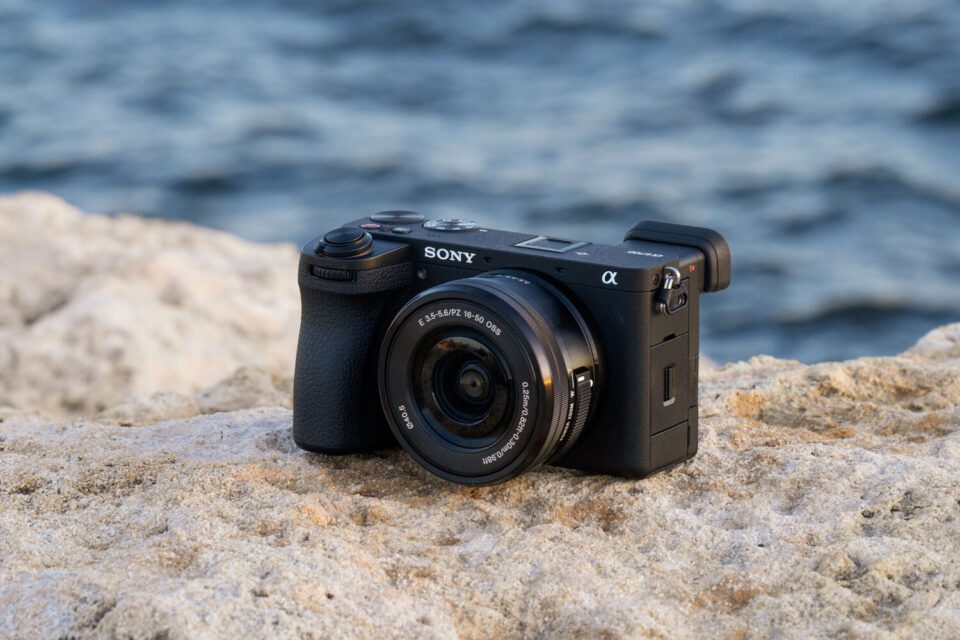 Recommendations
Even though the Sony a6700 is the clear winner in this head-to-head comparison, it's also $500 more expensive than the Sony a6400. For that difference, you can put a lot of money toward a high-quality Sony lens, like our favorite Sony Sonnar 55mm f/1.8 ZA. Often, a cheap camera + high-end lens will beat a high-end camera + cheap lens!
I personally think that you should stick with the Sony a6400 if you're a landscape photographer, travel photographer, or portrait photographer. For those genres of photography, the improvements of the Sony a6700 won't matter very much. Sure, you might appreciate the fully articulating LCD screen and the IBIS system, but probably not to the point that it's worth a $500 difference.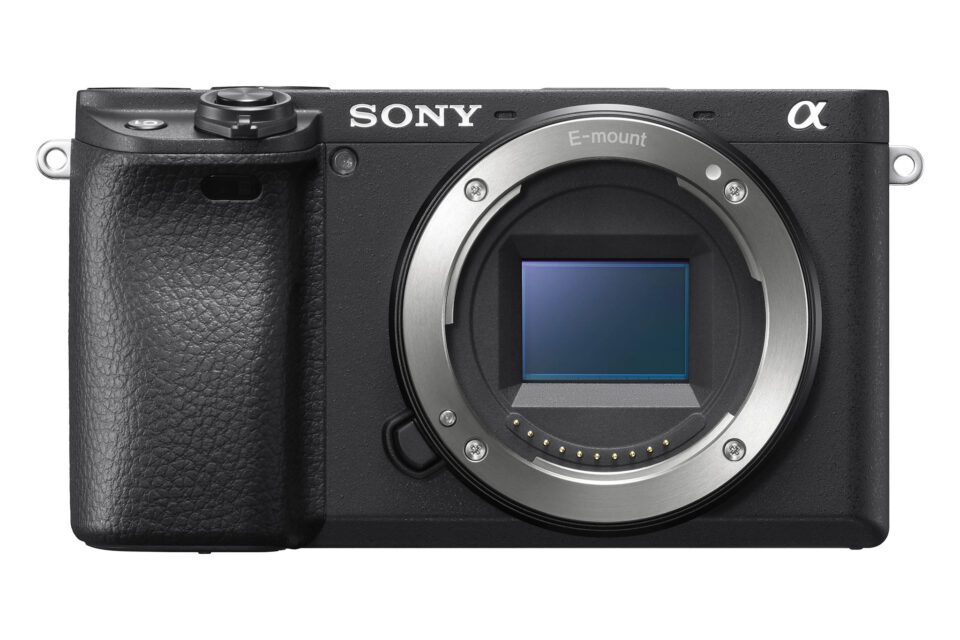 But if you're a wildlife photographer, sports photographer, and especially a videographer, it's definitely worth getting the Sony a6700 instead. You'll gain a lot of useful features, ranging from the better autofocus system to the higher-quality 4K options.
I would sum it up like this:
What does the Sony a6400 offer over the Sony a6700?
Lighter weight (90g lighter, or about 1.2 times lighter) and smaller size
Lower price, costing $500 less
What does the Sony a6700 offer over the Sony a6400?
In-body image stabilization, allowing for easier handheld photography with non-stabilized lenses
Significantly better autofocus system with high-end tracking capabilities
Much better videography features, such as internal 10-bit 4:2:2 recording and 4K 120p support
A fully articulating LCD screen
An additional command dial on the front of the camera
Questions? Go to our forum, where you can start a conversation and talk to photographers about these two cameras!