Two of Nikon's highest-end cameras are the Nikon Z7 and the Nikon D850. Even though the Z7 has been superseded by the Nikon Z7 II, the original Z7 is still an excellent camera and is now selling at very competitive prices, both new and used. So, let's take a look at how the Z7 compares to the Nikon D850.
(First, though, if you're after a comparison between the D850 and the newer Z7 II, you can read that here instead: Nikon Z7 II vs Nikon D850.)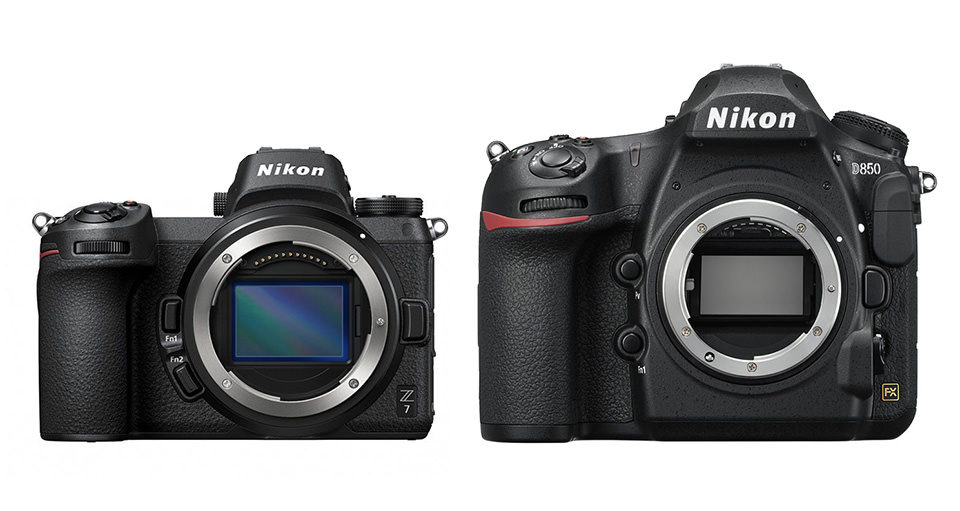 Nikon Z7 and D850 Specifications Comparison
Let's start by comparing specifications. As you can see below, both the D850 and Z7 have some impressive specifications, with many similarities overall. Where there are differences, though, the Z7 generally comes out a bit ahead:
Camera Feature
Nikon Z7
Nikon D850
Sensor Resolution
45.7 MP
45.7 MP
Sensor Type
BSI CMOS
BSI CMOS
Sensor Size
35.9×23.9mm
35.9×23.9mm
Mount
Nikon Z
Nikon F
Low-Pass Filter
No
No
Sensor Pixel Size
4.35µ
4.35µ
Image Size
8,256 x 5,504
8,256 x 5,504
In-Body Image Stabilization
Yes
No
Image Processor
EXPEED 6
EXPEED 5
Buffer: RAW 14-bit Lossless Compressed
19
51
Native ISO Sensitivity
ISO 64-25,600
ISO 64-25,600
Boosted ISO Sensitivity
ISO 32, ISO 51,200-102,400
ISO 32, ISO 51,200-102,400
Dust Reduction / Sensor Cleaning
Yes
Yes
Viewfinder Type
Electronic Viewfinder / EVF
Pentaprism / OVF
Viewfinder Coverage and Magnification
100%, 0.8x
100%, 0.75x
Built-in Flash
No
No
Storage Media
1x XQD (or CF Express)
1x QXD (or CF Express), 1x SD (up to UHS-II)
Continuous Shooting Speed
9 FPS (12-bit RAW), 8 FPS (14-bit RAW)
7.0 FPS, 9.0 FPS with MB-D18
Max Shutter Speed
1/8000 to 30 sec
1/8000 to 30 sec
AE Bracketing Range
Up to 9 frames, up to 3 EV difference
Up to 9 frames, up to 3 EV difference
Flash Sync Speed
1/200
1/250
Shutter Durability
200,000 cycles
200,000 cycles
Exposure Metering Sensor
TTL exposure metering using main image sensor
181,000-pixel RGB sensor
Number of AF Points
493 AF points
153 AF points, 99 cross-type
AF Detection Range
-2 to +19 EV (-4 to +19 EV with low-light AF)
-4 to +20 EV
Focus Peaking
Yes
Yes
Video Maximum Resolution
3,840 x 2,160 (4K) up to 30p, 1920 x 1080 (FHD) up to 120p
3,840 x 2,160 (4K) up to 30p, 1920 x 1080 (FHD) up to 120p
HDMI Output
4:2:2 10-Bit
4:2:2 8-Bit
Log Recording
N-Log
No
Audio Recording
Built-in stereo microphone
External stereo microphone (optional)
Built-in stereo microphone
External stereo microphone (optional)
Headphone Jack
Yes
Yes
LCD Size and Type
3.2″ Tilting Touchscreen LCD
3.2″ Tilting Touchscreen LCD
LCD Resolution
2,100,000 dots
2,359,000 dots
Built-in GPS
No
No
Wi-Fi
Yes
Yes
Bluetooth
Yes
Yes
Battery Life
330 shots (CIPA)
1840 shots (CIPA)
Button Illumination
No
Yes
Weather Sealed Body
Yes
Yes
USB Version
3.1 (Type C)
3.0 (Type A)
Weight (with Battery and Card)
675 g (1.49 lbs)
1005 g (2.22 lbs)
Dimensions
134 x 100.5 x 67.5 mm (5.3 x 4.0 x 2.7″)
146.0 x 124.0 x 78.5mm (5.7 x 4.9 x 3.1″)
MSRP Price
$3,399.95 (as introduced; check price)
$3,299.95 (as introduced; check price)
Clearly, the Nikon D850 and Z7 have plenty of similarities. In fact, aside from the expected differences between a DSLR and a mirrorless camera, the two cameras are remarkably alike. The Z7 has a smaller, lighter form factor and an electronic viewfinder, while the D850 has a better battery life and an optical viewfinder. Another key difference between the two cameras is storage media – Nikon decided to go with a single XQD memory card slot on the Z7 instead of two memory card slots that we see on the Nikon D850. For video shooters, the Nikon Z7 is a superior option, thanks to 4:2:2 10-bit recording with N-Log, which is absent on the D850.
Along with that, the Nikon Z7 has in-body image stabilization (IBIS) that can compensate up to 5 stops, the first time we've seen such a thing in a Nikon camera, and that's a big deal. Considering that it works with adapted F-mount lenses, you now have image stabilization on any lens you own, going back decades. This is a big deal for both photography and video work. Also, the Nikon Z7 has 9 FPS shooting built-in, while the D850 requires a separate grip (adding to the weight and price) to get the same.
It is also worth stating the obvious: These cameras have different form factors, and they won't handle in the same way. Aside from the smaller size of the Z7, which leads to a shorter grip, there are many differences in the control arrangements of these two cameras. A big one is that the Z7 has a mode dial with three custom setting options, while the D850 has a button to change PASM modes, as well as menu banks for custom settings. Some of the cameras' buttons are in entirely different places, too, mainly to accommodate the Z7's change to right-hand dominant controls.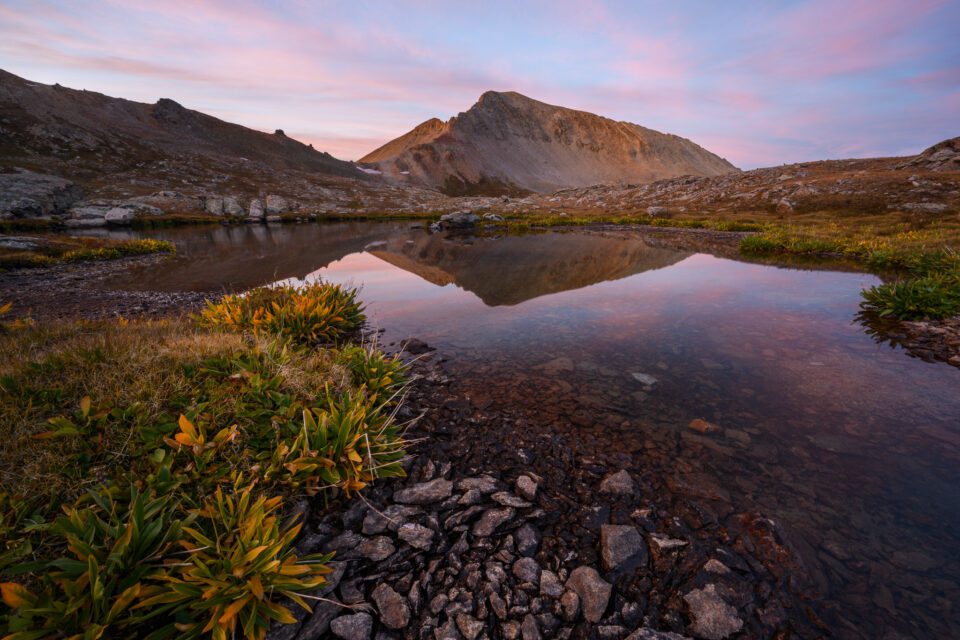 My opinion is that the Z7 layout takes the best of Nikon's consumer and professional DSLR controls and puts them in a single camera. It not only has the joystick and AF-ON button of the D850, but also the custom settings of Nikon's less expensive DSLRs that many people prefer. The Z7 could still use one or two more custom function buttons, but overall, the handling is about as good as it gets. The D850 also has excellent handling, but it's significantly larger and bulkier side-by-side.
In terms of autofocus, our tests found that the Nikon Z7 was a bit behind for tracking moving subjects compared to the D850, although the Z7's eye-AF makes it excellent for photographing subjects like portraits and your pets. Between the two, full-time wildlife photographers will likely prefer the D850 (which also has a larger buffer than the Z7).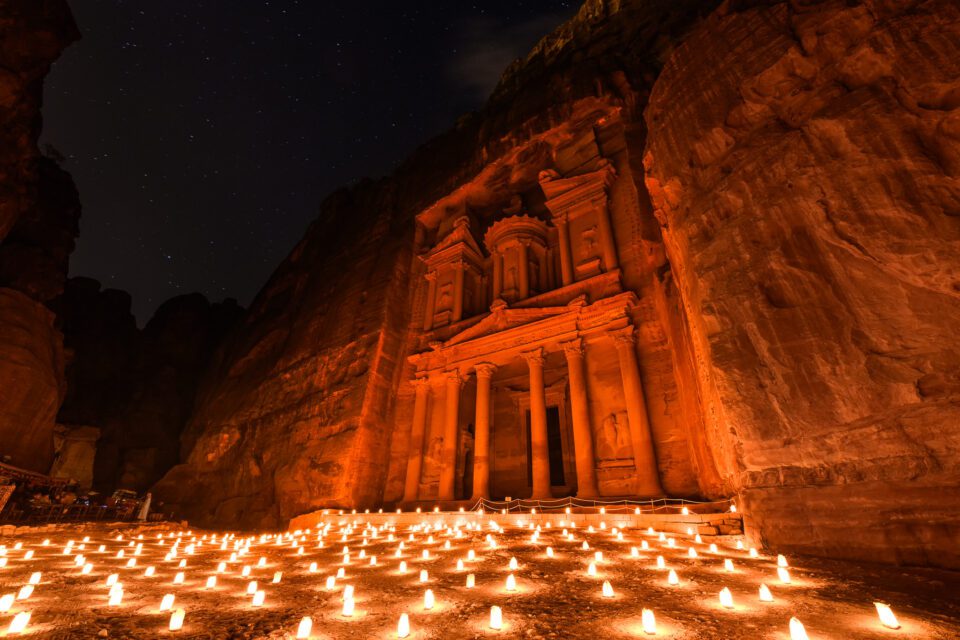 High ISO Comparison
To see if there is any image quality difference between the Z7 and D850, let's take a look at a high ISO comparison. All of the images below are 100% crops from a RAW image. The Nikon Z7 is on the left, and the Nikon D850 is on the right.
Let's start with base ISO 64:
As expected, it is nearly impossible to tell the difference in image quality between the two cameras. Both produce extremely clean images. The same is true for all low ISO levels all the way to ISO 1600, as you can see from the image crops below.
Here is ISO 100:
ISO 200:
ISO 400:
ISO 800:
At ISO 1600, I see just a hint more color noise on the Z7. Again, Z7 on the left, D850 on the right:
This becomes more evident when ISO is pushed to 3200:
And even more so at ISO 6400:
At ISO 12,800 both cameras produce plenty of noise, and I wouldn't want to use either, but the D850 is still ahead:
ISO 25,600 continues this trend:
At extremely high ISOs like 51,200, both cameras are unusable, even though the D850 retains its slight advantage:
Lastly, ISO 102400 looks awful. The D850 looks slightly less awful of the two, but these photos are both going in the trash:
From the above tests we can conclude that the Nikon Z7 does have slightly weaker overall performance compared to the Nikon D850, most likely caused by the addition of phase detection pixels on the Z7's sensor.
Does this make the Nikon Z7 inferior to the Nikon D850 in terms of image quality? If you are going to shoot at ISO 25,600 and pixel-peep your images at 100% view, then maybe you will notice an advantage to the D850. In the real world, the differences between the cameras are too small to matter.
Which Camera Should You Get?
As the specifications comparisons showed, the Nikon Z7 is ahead of the D850 in some interesting new ways, such as the addition of IBIS, but the two cameras are quite close overall. Indeed, I'd say they are positioned more side-by-side on the market rather than one ahead of the other.
So, the question for many photographers will come down to price. Even though the Nikon D850 is an older camera, these days it tends to sell for more than the Z7. We've seen the Z7 go as low as $2300, while the D850 as low as $2500. (Check current Z7 price here, and current D850 price here.)
It is also true that many photographers will want to consider the Nikon Z7 II instead, which you can read more about in our review. The Z7 II adds features like a bigger buffer and dual memory card slots compared to the Z7, which chips away at some of the D850's advantages.
Overall, though, you can't go wrong either way. The Nikon D850 is one of the best cameras ever made and is a proven workhorse for any type of photography. The Nikon Z7 is more geared toward travel and landscape photography thanks to its light weight and features like IBIS.
You can read more about both cameras in our full Nikon Z7 review and Nikon D850 review.
Between the two, I ended up choosing the Z7 for my own photography mainly because of size and the excellent new Z lenses. But I know just as many photographers who chose the D850 instead, and they don't regret it. Nikon has managed to make two excellent high-resolution cameras, so pick whichever one seems right for you, and don't look back!