Today I'd like to take a look at two of Nikon's popular midrange zooms, the Z 28-75mm f/2.8 and the Z 24-120mm f/4 S. Although the two lenses have different focal lengths and maximum aperture values, they definitely have some overlapping appeal, and they sell for about the same price (usually $1000-1200 depending on sales). Which lens is better? That depends on your situation, but I'll do my best to answer that question with some hard data today!
Initial Considerations
Before you wander into the wonderful world of image quality, take a moment to consider the fundamental differences between these two lenses. One of them is a constant f/2.8 zoom; the other is a constant f/4. One covers "moderate wide" to "moderate telephoto" focal lengths; the other is fully wide-to-telephoto. Those differences are more important than optical performance! A sharp lens with the wrong focal length / aperture will just spend its whole life on your shelf.
In short, if you need f/2.8 for your work, just get the 28-75mm f/2.8. Likewise, if you need a broad zoom range, go for the 24-120mm f/4 S. Yes, there are image quality differences – I'll get to that in just a moment – but don't get carried away by them. It should be pretty clear which of these two lenses is a better fit for your photography simply by their names.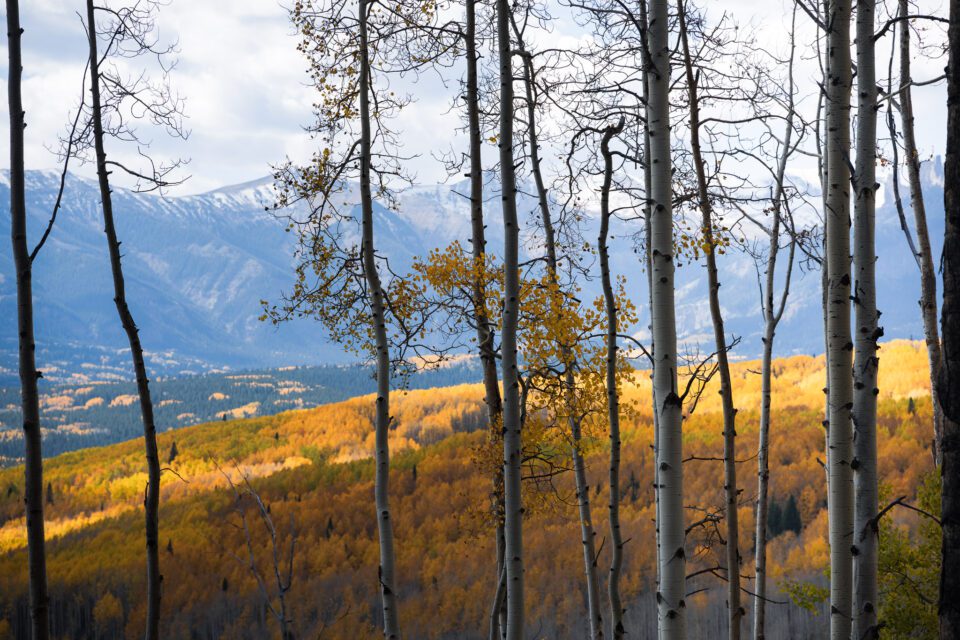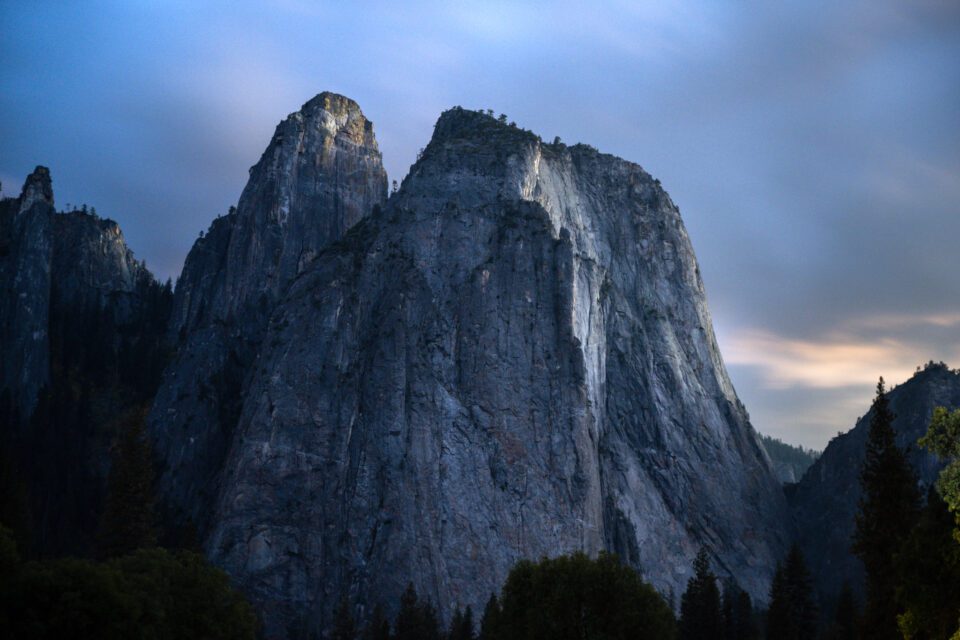 As for other considerations, there's no denying that the Z 24-120mm f/4 S is a higher-end lens in terms of construction. It has three big handling features that the Z 28-75mm lacks: a custom function button, an extra control ring, and an A-M switch. However, it is the larger and heavier of the two lenses, if only slightly. If you're trying to lighten your bag as much as possible for travel photography, you may prefer the 28-75mm f/2.8 (565 grams / 1.25 pounds) over the 24-120mm f/4 S (630 grams / 1.39 pounds). I don't think it's a big enough difference to matter, but some travel photographers are all about counting ounces.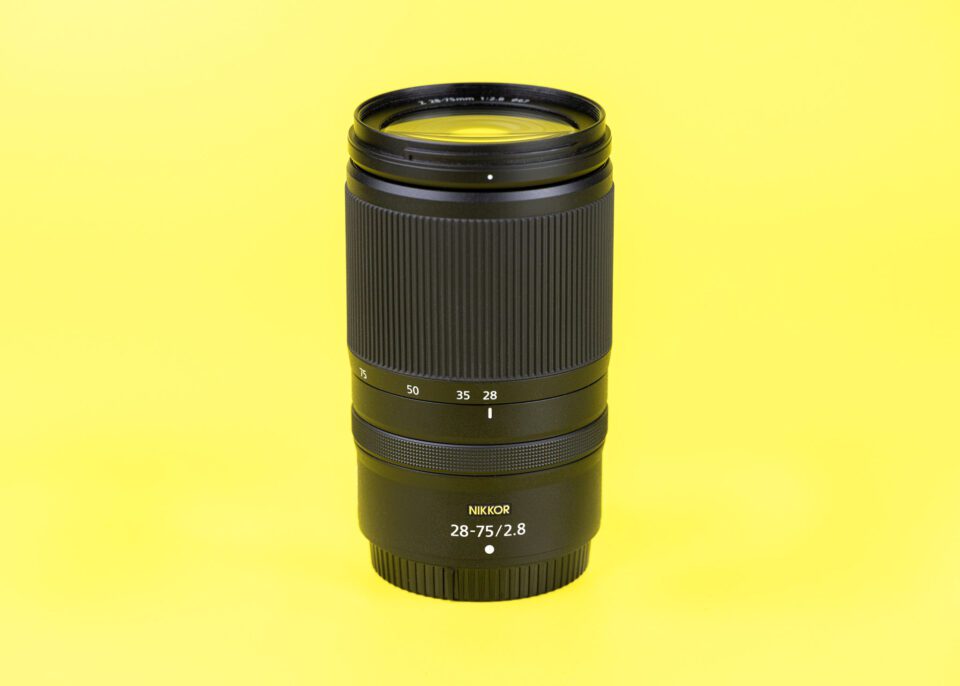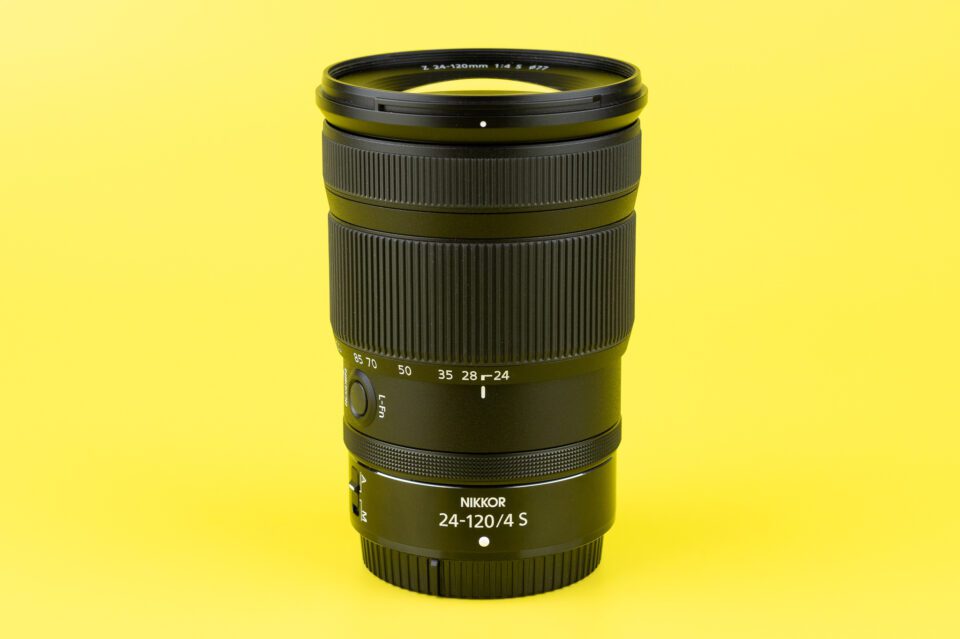 But enough about these basic features. If you found your way to this article, it's probably because you're still undecided for one reason or another. Hopefully my image quality tests in the following section will answer your lingering questions!
Image Quality
1. Vignetting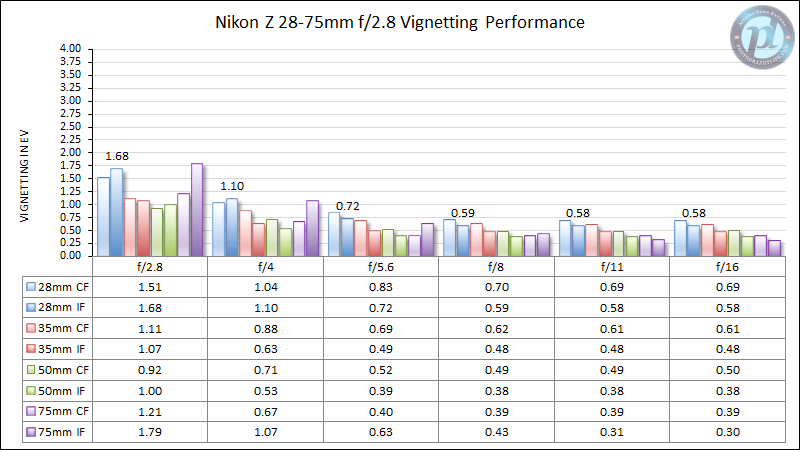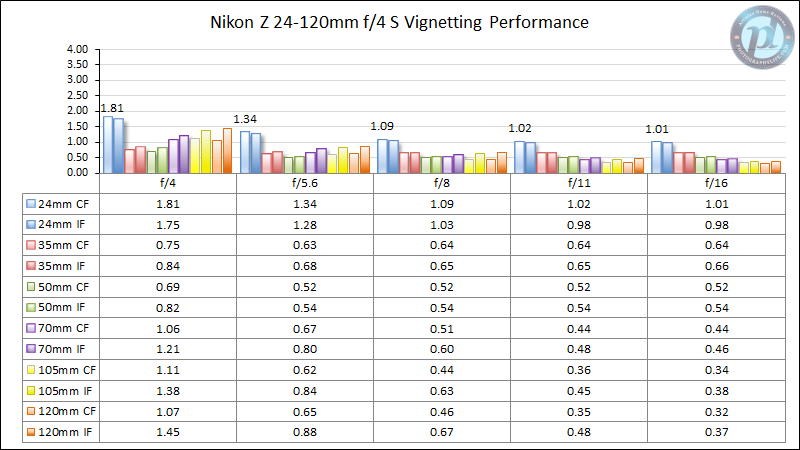 This obviously isn't a perfect comparison thanks to the different focal lengths and maximum aperture values. However, on balance, the 28-75mm f/2.8 has a slight advantage in vignetting at a given focal length and aperture value. The Z 24-120mm f/4 S doesn't have crazy vignetting, but there is a bit more than I'd like, especially at 24mm.
2. Distortion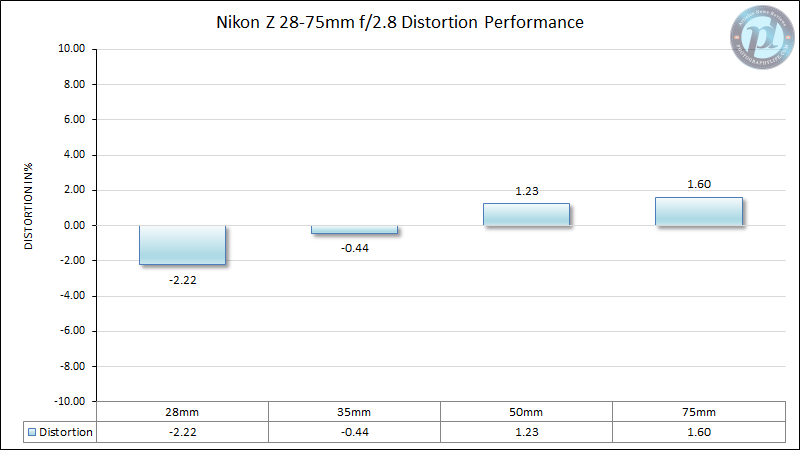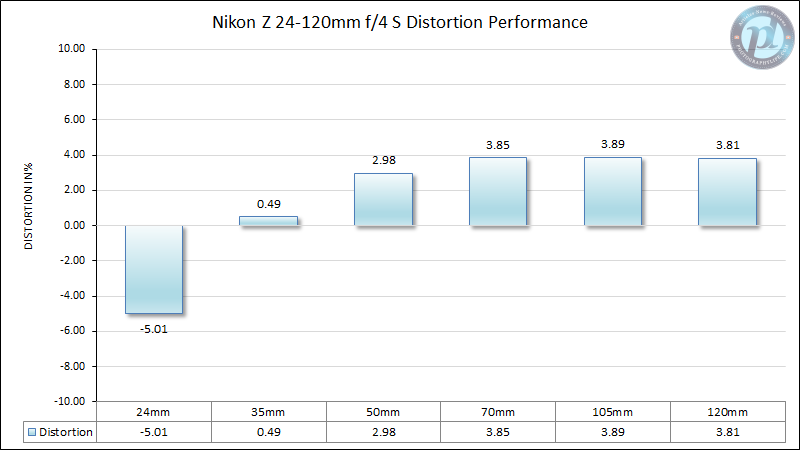 The Nikon Z 28-75mm f/2.8 is pretty well-controlled for distortion, while the Nikon Z 24-120mm, to put it mildly, is not. The good news is that distortion is pretty easy to correct in post-processing these days (and will often be corrected by default anyway), but the 5% barrel distortion I measure on the 24-120mm f/4 S is high enough that the corners get a bit stretched when fixing them. This can rob some low-level sharpness, although it's not a big deal.
3. Chromatic Aberration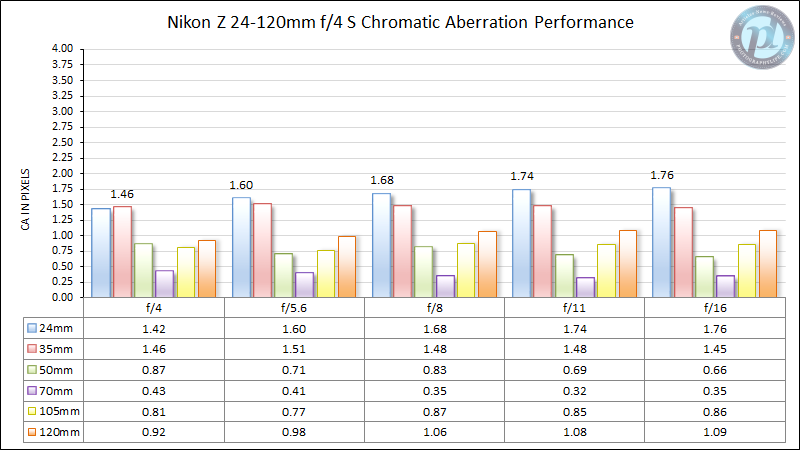 The two lenses have similar levels of chromatic aberration. By my measurements, the 28-75mm stays pretty consistently in the range from about 1.2 to 1.6 pixels of CA. Meanwhile, the Z 24-120mm f/4 S has a wider range, anywhere from 0.35 pixels (at 70mm) to 1.75 pixels (at 24mm). They average out about the same, however. It's not sky-high chromatic aberration either way, but I still recommend keeping CA corrections turned on when shooting with either lens.
4. Sharpness
Now it's time for everyone's favorite measure of a lens – sharpness! When looking at the charts below, make sure that you're comparing the same apertures against each other, since the lenses have different maximum apertures.
Let's take a look at the widest focal length first, which is 28mm and 24mm respectively: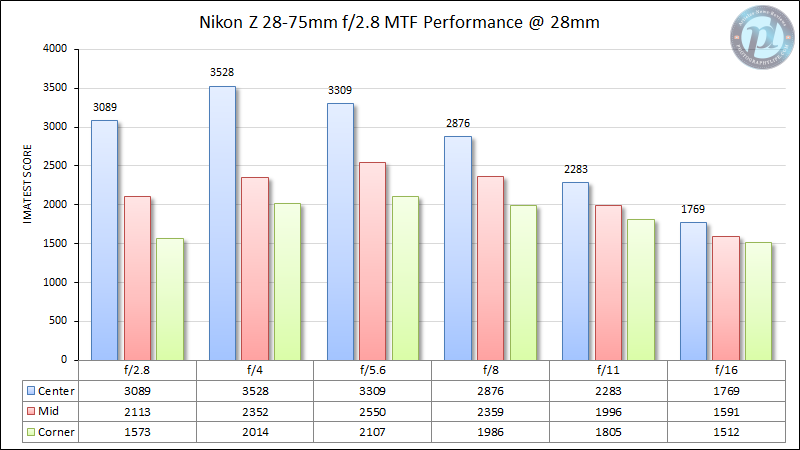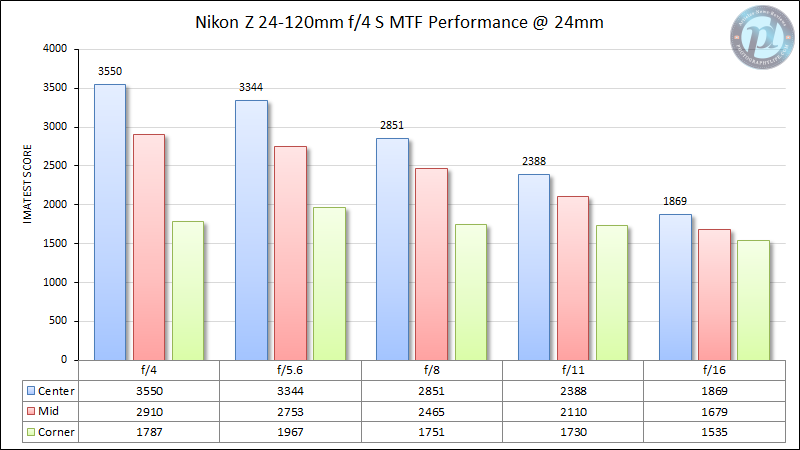 At a given aperture, the two lenses are very similar in the center, while the Nikon Z 28-75mm f/2.8 has a bit of an advantage in the corners. The Nikon Z 24-120mm f/4 S, however, has better sharpness in the midframes. It's hard to call one the "winner" here; it really depends on where in the frame you're looking.
Next up is 35mm: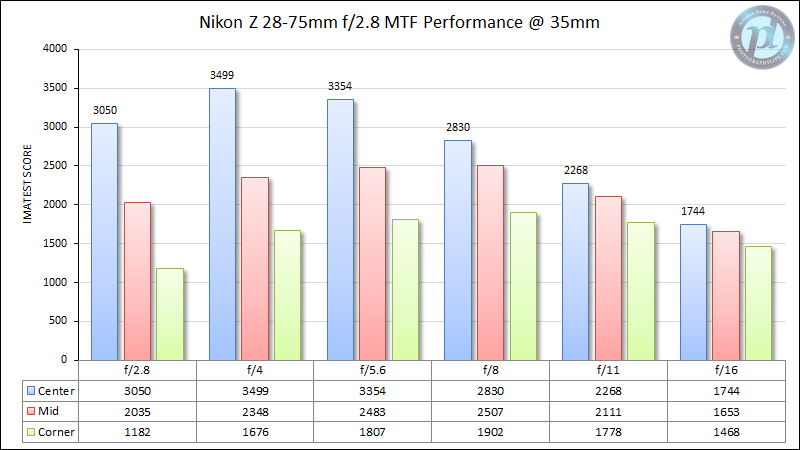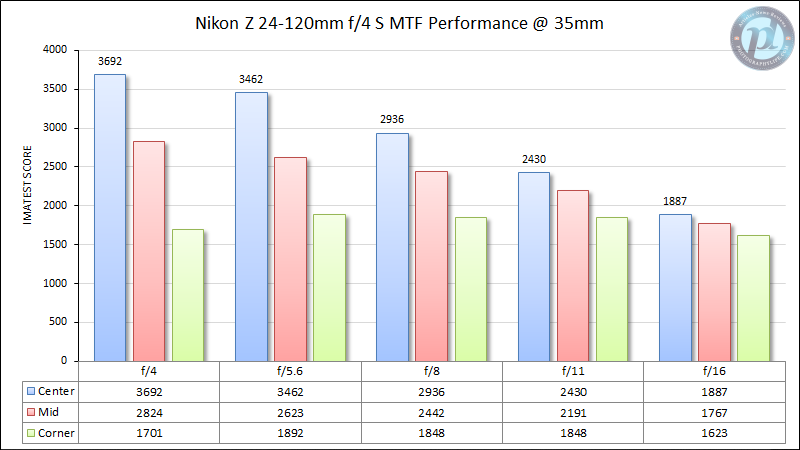 The Nikon Z 24-120mm f/4 S jumps ahead a bit at 35mm. The 28-75mm isn't bad, but I prefer the 24-120mm in the center, midframes, and corners at f/4 and f/5.6. Things mostly even up by f/8 and beyond.
Then 50mm: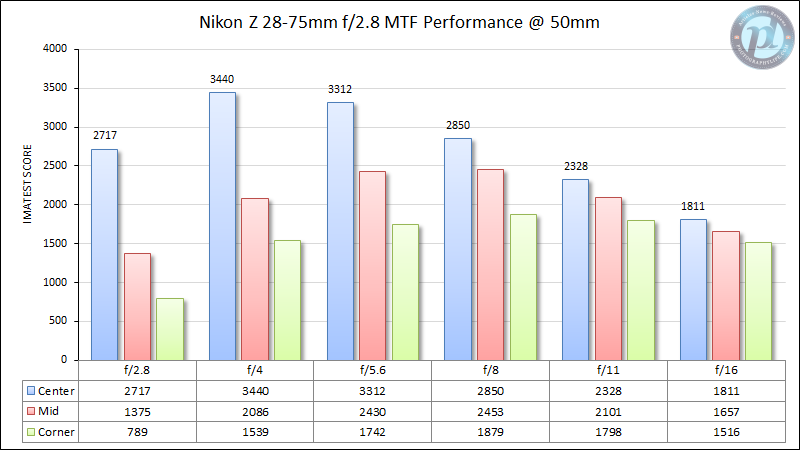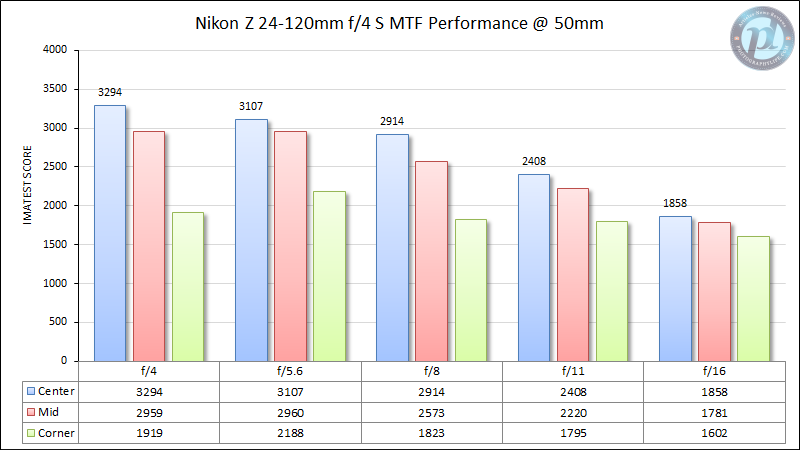 Here, the lenses look very comparable at f/8 and narrower, so it's the differences at f/4 and f/5.6 that really matter. The Nikon Z 28-75mm f/2.8 has higher sharpness in the center at those apertures, while the Nikon Z 24-120mm f/4 S has higher sharpness in the midframe and corners. (The 28-75mm f/2.8 has pretty awful corner sharpness at 50m and f/2.8, although that's obviously not part of the shared aperture range.)
Lastly, here's 75mm on the 28-75mm f/2.8, compared to 70mm on the 24-120mm f/4 S: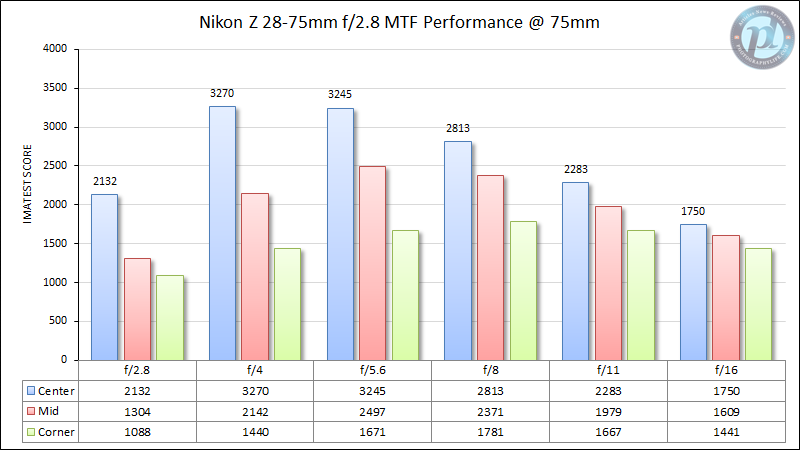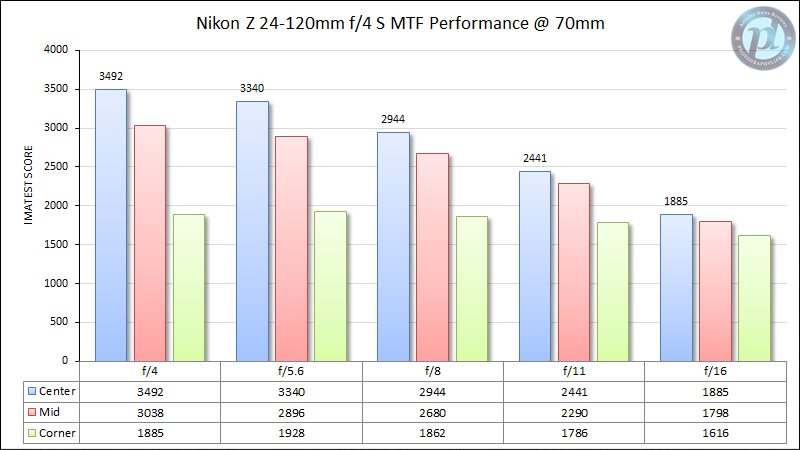 75mm is one of the weaker focal lengths of the Nikon Z 28-75mm f/2.8, and the comparison is pretty lopsided here. The Nikon Z 24-120mm f/4 S is clearly sharper in the center, midframe, and corners at a given aperture. It doesn't really equalize even at the narrower apertures of f/11 and f/16. Granted, the 28-75mm always stays within spitting distance, but it's definitely the weaker of the two lenses at this focal length.
Taking every focal length into account, the 24-120mm f/4 S is the sharper of the two lenses. However, the Nikon Z 28-75mm f/2.8 puts up a good fight, and it beats the 24-120mm f/4 S in some areas. If you care about central sharpness more than anything else, the two lenses are pretty neck-and-neck. It's really the midframe and corners where the 24-120mm f/4 S pulls ahead.
Value and Recommendations
The Nikon Z 28-75mm f/2.8's MSRP is $1200, although it often goes on sale for $1000. Meanwhile, the Nikon Z 24-120mm f/4's MSRP is $1100, although it doesn't go on sale as often. But no matter how you slice it, the two lenses are pretty similar in price.
That makes for an easy comparison! You get to choose based upon focal length, aperture, and performance, without worrying about any major pricing differences. Or maybe, that makes the comparison harder because you can't just rely on getting the cheaper one :)
Personally, I'd put it like this. The Nikon Z 24-120mm f/4 S is the higher-performing lens, and it has a more versatile focal length. Of the two lenses, I expect it to appeal to a wider range of photographers. If I could only get one of these two lenses for my work, it would definitely be the Z 24-120mm f/4 S.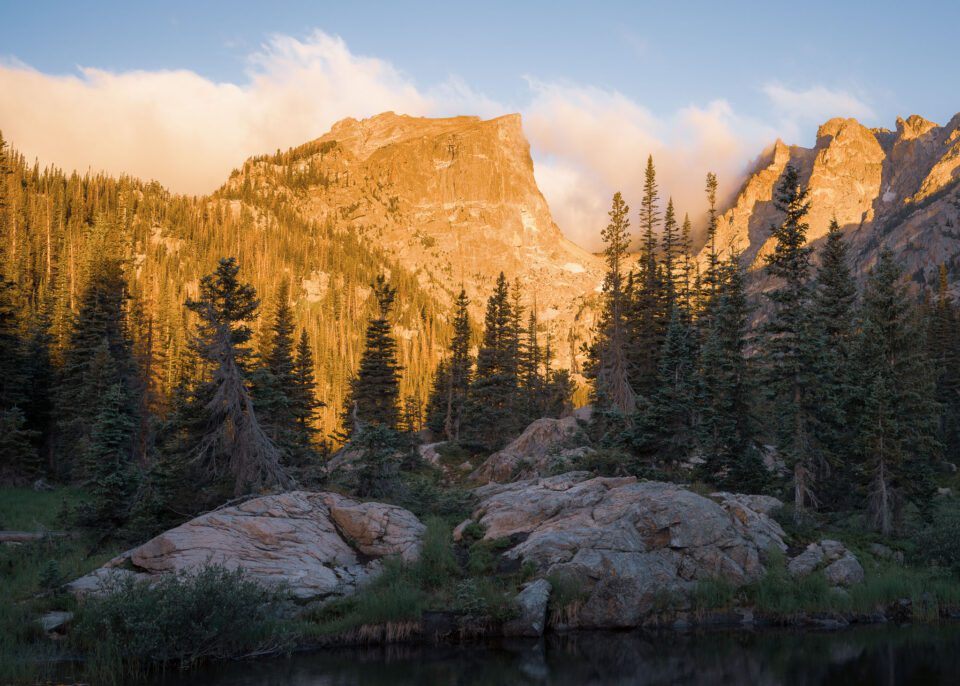 However, note that I said for my work. I mostly photograph landscapes, where the broad focal length range from 24mm to 120mm is very helpful, and corner sharpness is a priority. These requirements of mine play into the strengths of the 24-120mm f/4 S.
If you're, say, a street photographer or event photographer, your situation could be exactly the opposite. The f/2.8 aperture would make a big difference for low-light handheld work, and you probably care more about central sharpness anyway (where the two lenses are pretty interchangeable). In that case, the Nikon Z 28-75mm f/2.8 is the more logical choice.
That's why I said what I said at the beginning of this comparison: Make your decision based upon focal length and aperture more than performance! If one lens was the right choice for 100% of photographers, Nikon wouldn't make both of them.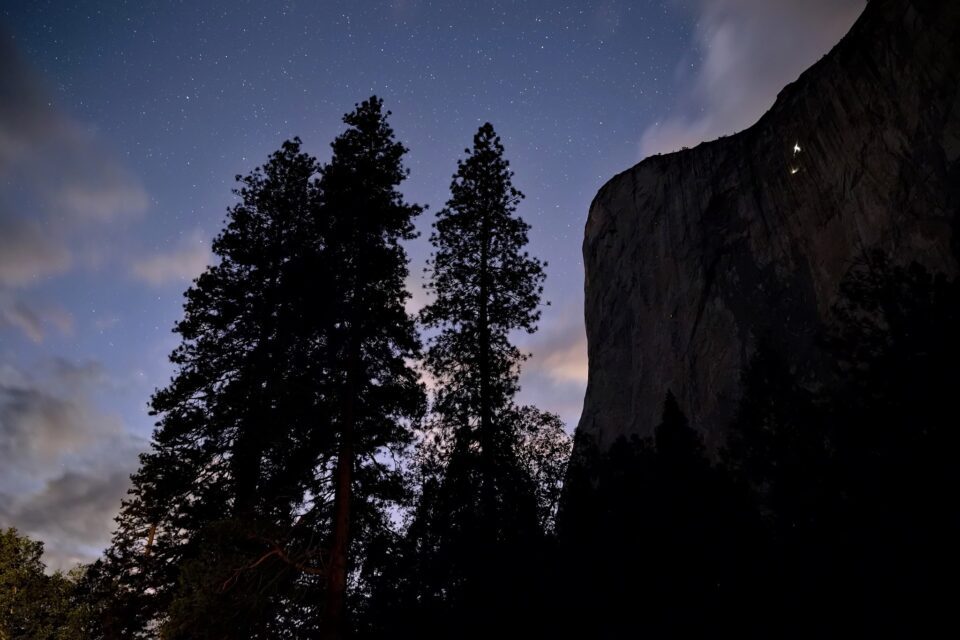 You can check the current prices, and support my testing efforts at Photography Life, at the following B&H affiliate links:
As for used prices, the same thing applies! However, the Z 28-75mm f/2.8 generally has cheaper used prices than the Z 24-120mm f/4 S.
Let me know in the comment section if you have any questions about these two lenses. I've used them both in the field extensively and would be happy to help.