Many Nikon D700 owners are probably wondering how the Nikon Df differs from their beloved cameras in terms of features and image quality. As we have said several times in different posts, the Nikon Df could be considered the D700 replacement, depending on one's needs. While sports and wildlife photographers (or anyone else that relies on fast fps and high-end AF) will certainly disagree, portrait photographers have been longing for a camera with the D4 sensor for a while now. In this article, I will compare the new Nikon Df to the D700 not only in terms of specifications, but also in terms of image quality / ISO performance. Of most interest, our readers might find high ISO comparisons between the two, especially above ISO 800.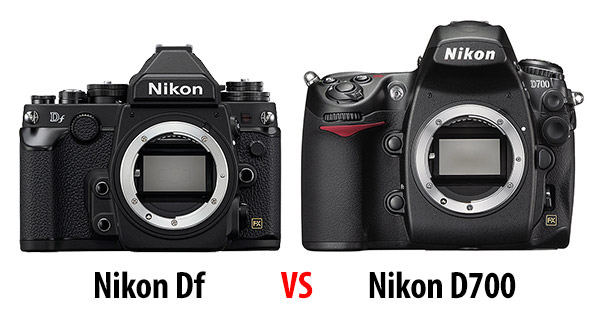 First, let's go over the key specifications:
Nikon Df vs D700 Specification Comparison
| Camera Feature | Nikon Df | Nikon D700 |
| --- | --- | --- |
| Sensor Resolution | 16.2 Million | 12.1 Million |
| Sensor Type | CMOS | CMOS |
| Sensor Size | 36×23.9mm | 36×23.9mm |
| Sensor Pixel Size | 7.30µ | 8.45µ |
| Low Pass Filter | Yes | Yes |
| Sensor Dust Reduction | Yes | Yes |
| Image Size | 4,928 × 3,280 | 4,256 x 2,832 |
| Image Processor | EXPEED 3 | EXPEED |
| Viewfinder Type | Pentaprism | Pentaprism |
| Viewfinder Coverage and Size | 100%, 0.70x | 95%, 0.72x |
| Built-in Flash | No | Yes, with flash commander mode |
| Flash Sync Speed | 1/200 | 1/250 |
| Storage Media | 1x SD | 1x CF |
| Continuous Shooting Speed | 5.5 FPS | 5 FPS, 8 FPS with MB-D10 battery grip |
| Max Shutter Speed | 1/4000 to 30 sec | 1/8000 to 30 sec |
| Shutter Durability | 150,000 cycles | 150,000 cycles |
| Exposure Metering Sensor | 2,016-pixel RGB sensor 3D Color Matrix Metering II | 1,005-pixel RGB sensor 3D Color Matrix Metering II |
| Base ISO | ISO 100 | ISO 200 |
| Native ISO Sensitivity | ISO 100-12,800 | ISO 200-6,400 |
| Boosted ISO Sensitivity | ISO 50, 25,600-204,800 | ISO 100, 12,800-25,600 |
| Autofocus System | Multi-CAM 4800FX | Multi-CAM 3500FX |
| Focus Points | 39, 9 cross-type | 51, 15 cross-type |
| AF Detection | Up to f/8 | Up to f/5.6 |
| Pre-AI Lens Compatibility | Yes | No |
| Video Capability | No | No |
| LCD Size | 3.2″ diagonal TFT-LCD | 3.0″ diagonal TFT-LCD |
| LCD Resolution | 921,000 dots | 921,000 dots |
| HDR Support | Yes | No |
| Exposure Bracketing | 2 to 5 frames | 2 to 9 frames |
| Built-in GPS | No | No |
| Wi-Fi Functionality | Eye-Fi Compatible, WU-1b | N/A |
| Battery | EN-EL14a Lithium-ion Battery | EN-EL3e Lithium-ion Battery |
| Battery Life | 1400 shots (CIPA) | 1000 shots (CIPA) |
| Battery Charger | MH-24 Quick Charger | MH-18a Quick Charger |
| Weather Sealed Body | Yes | Yes |
| Build | Top and Rear Magnesium Alloy | Full Magnesium Alloy |
| USB Version | 2.0 | 2.0 |
| Weight (Body Only) | 710g | 995g |
| Dimensions | 143.5 × 110 × 66.5mm | 147 x 123 x 77mm |
| MSRP Price | $2,749 (as introduced) | $2,999 (as introduced) |
There are a number of key differences between the two cameras. The first, and the most important, is the difference in sensor quality and resolution. The Nikon D700 has an old 12 MP sensor, while the Nikon Df has the same (or similar) 16 MP sensor of the Nikon D4 flagship DSLR. Hence, there is a difference in pixel-level quality and high-ISO performance, as seen in the ISO comparisons below. Next, the viewfinder coverage of the D700 is only 95%, which means that what you see through the viewfinder is smaller than what the camera captures – the Nikon Df does not have that problem and what you see is what you get. The Nikon D700 comes with a built-in flash that can be used as a commander, while the Nikon Df does not have any (similar to flagship DSLRs like D4). The max flash sync speed on the D700 is also better – 1/250 versus 1/200 on the Df. The Nikon D700 writes images to a single Compact Flash card, while the Nikon Df only has a single SD card slot. The base FPS speed of the Df is a little faster, but the D700 can be used with the MB-D10 battery grip + bigger battery to reach 8 FPS. The max shutter speed on the Df is limited to 1/4000, while the D700 is at 1/8000. The base ISO of the D700 is 200, so technically one could argue that the Df is not at a huge disadvantage here, since its base ISO is a full stop slower at 100. However, in situations where extremely fast shutter speeds are needed, the Df is still at a disadvantage. The native ISO between the two cameras is also very different – the Df has an ISO range of 100-12800, while the Nikon D700 can only go from ISO 200-6400. On top of that, the Df can reach an insanely high ISO of 204,800, while the D700 is capped at 25,600.
There is a clear difference in the autofocus system, with advantages and disadvantages on both. The Nikon D700 technically has a superior AF system with 51 AF points, however, it is limited to f/5.6 when using lenses with teleconverters. The Nikon Df, on the other hand, has a lower number of AF points – 39, but can go as small as f/8 with teleconverters. Another advantage of the D700 is a slightly better frame coverage of the viewfinder.
The Nikon Df has a larger LCD screen, but the resolution of the screen is the same as on the D700. The Nikon Df has more in-camera features like HDR and advanced image editing when compared to the D700. It also supports Eye-Fi and WU-1b accessories for Wi-Fi functionality, while the D700 has no such support. The two cameras have completely different batteries and charges and although the Nikon Df has a smaller battery, it can shoot more images – up to 1400 compared to 1000 on the D700. The body build of the Nikon Df is inferior – it only has top and bottom magnesium alloy plates, while the D700 has a full magnesium alloy body. On one hand, it is a disadvantage, on another, it would have added to the weight of the camera. Speaking of weight, the Nikon Df has a clear advantage over the D700 – it is almost 300 grams lighter!
Lastly, the Nikon Df is the first modern DSLR that will allow mounting of old, pre-AI lenses. Don't try to do this on the D700 or any other Nikon DSLR, as it could seriously damage the camera!
As you can see, there are many differences between the two cameras and pros and cons on each side. Let's now take a look at image quality differences between the two cameras.
Nikon Df vs D700 Low ISO Comparison
Please note that the images below are comparisons between the Nikon D4 and the D700. Since the Nikon Df has a similar sensor as the D4, these comparisons between the two are valid. Also, the below are 100% crops, without any down-sampling applied. If the Nikon D4/Df is down-sampled to the same 12 MP resolution, the files will look even cleaner. When comparing sensor performance, I will be providing pixel-level comparisons to illustrate differences between the Nikon Df and other cameras, without changing the angle of view or perspective. If you would like to compare these images at equal print size level, you can easily down-sample images to the same size in Photoshop / Lightroom and look at the differences (I have already done that for the most part in my reviews of Nikon DSLR cameras).
The Nikon D700 has a base ISO of 200, so the below crop is taken at a "boosted" ISO of 100: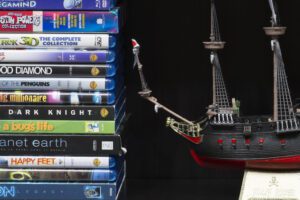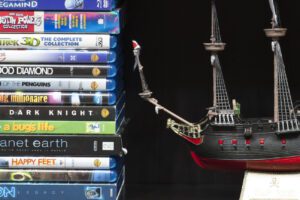 Both are very clean, with no visible differences in image quality.
The same at ISO 200.
And again very similar performance at ISO 400.
Even at ISO 800, the D700 performs extremely well, being such an old camera.
As expected, both cameras have excellent image quality at pixel level. Let's see what the differences are at higher ISOs.
Nikon Df vs D700 High ISO Comparison
At ISO 1600, the Nikon D700 shows a little more noise. This is especially noticeable in the shadows.
When ISO is increased to 3200, the gap in performance gets even wider. The Nikon D700 has much more noise and the shadows are already getting plenty of artifacts.
At ISO 6400, the differences are pretty obvious – the D700 simply cannot keep up. Shadow details are lost and there is a visible loss of color as well. At this point, there is already over a stop of difference between the two.
The Nikon D4/Df looks incredibly clean even at ISO 12800 with plenty of details, while the D700 has already reached a point where I consider the image quality unacceptable for my taste.
And things get much worse for the D700 at 25600. The image is too noisy, lost too many colors and details. In comparison, the D4/Df is much cleaner, although it also lost some shadow details.
The Nikon Df offers three more "boosted" ISO levels: ISO 51,200, ISO 102,400 and ISO 204,800. While ISO 204,800 is extremely noisy and unacceptable for most people, ISO 51,200 and 102,400 could be somewhat usable when down-sampled:
Interestingly, ISO 102,400 on the Nikon D4/Df looks a tad worse than ISO 25,600 on the D700, so there are almost two stops of difference at high ISOs between the two. And that's without down-sampling images to the same resolution. If I were to resize the 16 MP Nikon Df images to 12 MP, it would look even better!
So for those that own the Nikon D700, although the performance between the two cameras is similar at low ISOs, there is a clear advantage in high ISO performance starting from ISO 1600. This makes the Nikon Df a more suitable tool for low-light photography.
Next up: Nikon Df vs D610.