Ever since Nikon released the new Nikon D7000, I have been getting a lot of emails from people who are asking if they should go with the D7000 or with the older Nikon D90 that has been dropping in price. To make it easier for our readers, I decided to post a quick comparison between the two in this "Nikon D7000 vs D90" article.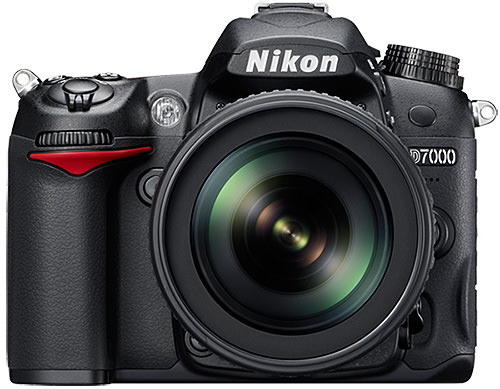 The new Nikon D7000 is a new generation DSLR that sits between D90 and D300s, which can be classified as an "semi-professional DSLR". It features a brand new sensor from Nikon, which has been specifically engineered for the Nikon D7000 and possibly other upcoming cameras. The Nikon D7000 is the second camera announced this year by Nikon with the new Expeed II processor, allowing faster image and video processing up to 1080p (the previous Expeed processor could not handle more than 720p video).
Here are some differences between Nikon D7000 and D90:
The first and the most important difference between the D7000 and D90 is the sensor. Nikon D7000 has a 16.2 Megapixel sensor, while the D90 has a 12.3 Megapixel sensor.
The new sensor on the D7000 also has different specifications – its ISO range is from 100 too 6400 in native mode and up to 25,600 in expanded or "boost" mode, while D90 goes from ISO 200 to 3200 with a boost to ISO 6400, a difference of one full stop in native and two full stops in expanded mode.
Base ISO on the Nikon D7000 is 100, while it is 200 for Nikon D90.
The new Expeed II processor on the Nikon D7000 is capable of full HD (1920x1080p) @ 24 fps (frames per second), while D90 can only go up to 720p (1280x720p) @ 24 fps. D7000 can also shoot 720p at 30, 25 and 24 fps and 424p at 30 and 25 fps; Nikon D90 only records video at 24 fps. In addition, the D7000 can capture movies continuously up to 20 minutes, while D90 is limited to just 5 minutes.
Nikon D7000 has a better construction with top and back covers made of magnesium alloy, while D90 is plastic.
Nikon D7000 has a 100% viewfinder coverage, while Nikon D90 has a 96% viewfinder coverage.
Nikon D7000 can take the new SDXC cards with capacities larger than 32GB, while Nikon D90 is currently only compatible with SDHC cards up to 32GB.
Nikon D7000 comes with a new TTL exposure metering with 2016-pixel RGB sensor, while D90 has the older 420-pixel RGB sensor.
Nikon D7000 can shoot up to 1/8000th of a second, while D90 is limited to 1/4000.
The Nikon D7000 employs a dual slot SD storage system for writing, while Nikon D90 can only take one SD card in a single slot.
Weight-wise, both weigh about the same, with the D7000 being slightly heavier by about 70 grams.
Nikon D7000 shoots images faster at 6 fps, while D90 shoots at 4.5 fps in continuous mode.
Size-wise, both cameras are almost exactly the same, with the Nkon D7000 measuring 132x105x77mm versus 132x103x77mm of D90.
When it comes to AF system and focus points, Nikon D7000 is superior with 39 focus points and 9 cross-type sensors, while D90 employs 11 focus points and only 1 cross-type sensor.
Nikon D7000 has a lot more White Balance options for more accurate WB control than D90.
Nikon D7000 is controlled remotely using MC-DC2 cable via the GPS socket, while D90 can be controlled with the ML-L3 wireless infrared remote control unit.
The price difference between the two cameras is significant – Nikon D7000 is priced at $1,199, while Nikon D90 price has dropped to $739.95.
In summary, which camera is superior? In terms of features, it is clearly the Nikon D7000 that comes packed with new features such as: new generation Expeed II processor, higher megapixel sensor, better high ISO performance, better video capabilities, superior AF system, dual card slots, 100% viewfinder coverage and faster speed. But then the price difference between the two is also significant. On top of that the Nikon D7000 is also a higher-class camera, so it is supposed to be better than D90 – that's a given.
Which one would I recommend? If you have never used a DSLR before and have some budget limitations, I would go with the Nikon D90, since it is a great value given its current price. For the current price difference of $460, you could add the superb Nikon 50mm f/1.4G or other great lenses to your photo bag. Remember, a lens is always a better investment than a camera body. The Nikon D90 was introduced at $999 retail and it has significantly gone down in price. The same thing will happen to the D7000, which will most likely drop to sub-$1,000 in about two years (and even less for a used body). Lenses keep their value much longer and the lens you buy today will serve you well in the future. As my good friend used to say "good glass is to keep".
Now if you already have an older camera body like Nikon D40/D60/D80 and you are looking for a new camera to upgrade, I would recommend to go for the Nikon D7000 instead. You will certainly appreciate all the new bells and whistles and the high ISO performance will look stunning in comparison. Obviously, for those who shoot video, the camera of choice is obviously the D7000.
And to all current D90 owners who are thinking of upgrading to D7000 – unless you have some specific needs, I would hold off on upgrading to the D7000. The D90 is still a superb camera!