Ever since Nikon released the new Nikon D7000, I have been getting a lot of emails from people who are asking if they should go with the D7000 or with the older Nikon D300s. To make it easier for our readers, I decided to post a quick comparison between the two in this "Nikon D7000 vs D300s" article.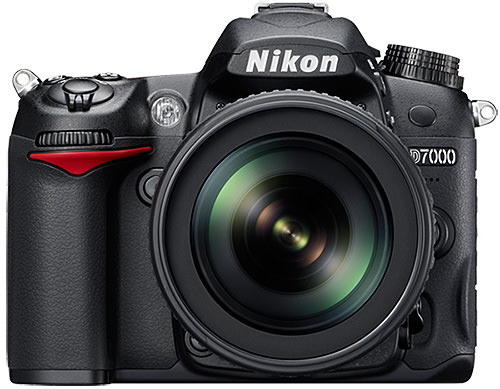 The new Nikon D7000 is a new generation DSLR that sits between D90 and D300s, which can be classified as an "semi-professional DSLR". It features a brand new sensor from Nikon, which has been specifically engineered for the Nikon D7000 and possibly other upcoming cameras. The Nikon D7000 is the second camera announced this year by Nikon with the new Expeed II processor, allowing faster image and video processing up to 1080p (the previous Expeed processor could not handle more than 720p video).
Here are some differences between Nikon D7000 and D300s:
The first and the most important difference between the D7000 and D300s is the sensor. Nikon D7000 has a 16.2 Megapixel sensor, while the D300s has a 12.3 Megapixel sensor.
The new sensor on the D7000 also has different specifications – its ISO range is from 100 too 6400 in native mode and up to 25,600 in expanded or "boost" mode, while D300s goes from ISO 200 to 3200 with a boost to ISO 6400, a difference of one full stop in native and two full stops in expanded mode.
Base ISO on the Nikon D7000 is 100, while it is 200 for Nikon D300s.
The new Expeed II processor on the Nikon D7000 is capable of full HD (1920x1080p) @ 24 fps (frames per second), while D300s can only go up to 720p (1280x720p) @ 24 fps. D7000 can also shoot 720p at 30, 25 and 24 fps and 424p at 30 and 25 fps; Nikon D300s only records video at 24 fps.
Both cameras have magnesium alloy bodies, with the D7000 only having top and back covers made of magnesium alloy, while D300s is fully covered.
Nikon D7000 comes with a new TTL exposure metering with 2016-pixel RGB sensor, while D300s has the older 1005-pixel RGB sensor.
Both cameras employ dual slot storage systems for writing, but with different types of cards – Nikon D7000 uses dual SD card slots, while Nikon D300s uses Compact Flash and SD cards.
Weight-wise, the Nikon D7000 is approximately 140 grams lighter than the D300s.
Nikon D7000 shoots images at 6 fps, while D300s can shoot at 7 fps and can go up to 8 fps with the MB-D10 battery grip.
Nikon D7000 can bracket up to 3 frames, while D300s can bracket up to 9 frames.
Nkon D7000 is slightly smaller than the D300s, measuring 132x105x77mm versus 147x114x74mm of D300s.
When it comes to AF system and focus points, the Nikon D300s has a superior pro-level AF sensor with 51 focus points and 15 cross-type sensors, while D7000 has 39 focus points and 9 cross-type sensors.
Nikon D7000 has Scene Modes (such as Portrait, Landscape, Sports, Sunset, etc) to make it easier to take pictures for beginners, while the D300s does not.
Nikon D7000 has a lot more White Balance options for more accurate WB control than D300s.
Nikon D7000 is controlled remotely using MC-DC2 cable via the GPS socket, while D300s can be controlled with any Nikon 10-pin remote control unit.
The price difference between the two cameras is significant – Nikon D7000 is priced at $1,199, while Nikon D300s is priced at $1,699 (although the current price is around $1,459).
So, in summary, which camera is superior? Clearly, it is the Nikon D7000. While Nikon D300s has a better AF system and a little faster frames per second, Nikon D7000 has the lead in the most important features such as sensor, ISO performance and video. The D7000 is also lighter, more compact and cheaper – at this time, it just does not make sense to buy the D300s anymore (unless you shoot action and you need the better AF system on the D300s).
Why did Nikon do this? Doesn't the D7000 eat up D300s sales? Sure it does, but the wait between the next generation D300 line is short (D400 will most likely be announced early 2011) and Nikon can make plenty of money by selling the D7000 instead of the outdated D300s, which will be phased out as soon as the D400 comes out. D300 might be superior in its AF performance, but is it worth all new features the D7000 offers? I don't think so…
Nikon D7000 is currently selling for approximately $1,199 for body only, whereas the D300s is selling for $1,459, so there is about a $260 difference.
See my full Nikon D7000 review.