Nikon has just announced the new Nikon D5000, so I decided to post a quick comparison between the Nikon D5000 and Nikon D90 in this "Nikon D5000 vs D90" article.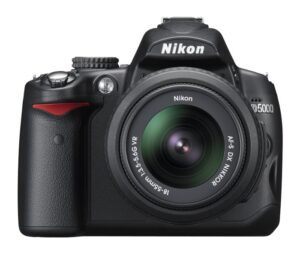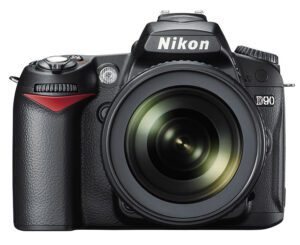 The new Nikon D5000 is a new generation DSLR that sits between D60 and D90, which can be classified as an "upper-entry-level DSLR". It features exactly the same sensor that is found in Nikon D90 and Nikon D300/D300s, which is much different than the D60 that hosts a smaller resolution 10mp sensor. The Nikon D5000 is also the first Nikon DSLR that has a tilt and swivel LCD, which is supposed to be helpful for capturing video and images at different angles.
Here are some differences between Nikon D5000 and D90:
D90 has a top-mounted information display that provides useful information such as shutter speed, aperture, etc., and D5000 does not have this feature. It is unfortunate, because the top display is very useful and I personally use it all the time.
Unlike D90, D5000 does not have a "flash commander" mode, which means that you cannot control remote flashes like SB-600/Sb-900. This is a problem for those who have a single external flash, since you cannot use it in a remote mode and would need at least two flashes or a flash+SU-800 commander for off-camera flash.
D5000 has an added "Airflow Control System", which is supposed to keep the dust out every time the shutter snaps.
D5000 has no internal focus motor, which means that older lenses (such as Nikon 50mm f/1.4 AF-D) without the focus motor on the lens will not work. This is not a big problem, as most newer lenses have an internal motor. But if you do own a really old Nikon lens, this might be a problem for you.
D5000 is a little slower than D90 – it can capture 4 frames per second, while D90 can capture 4.5 frames per second (not a big difference).
Viewfinder type and magnification on D90 is much better compared to D5000 (D90 has a "pentaprism" viewfinder with 0.94x magnification, whereas D5000 has a "pentamirror" viewfinder with only 0.78x magnification). For those who use manual focus lenses, this might present a problem, as you would not be able to see as clearly inside the D5000 viewfinder.
The LCD monitor on the back of the D90 is better than on D5000. D90 has a full 3.0″ LCD with 920,000 pixels, whereas D5000 has a 2.7″ LCD with 230,000 pixels.
D5000 has a larger buffer compared to D90, since it can record up to 63 JPEG and 11 RAW images in continuous mode, compared to 25 JPEG and 7 RAW images in Nikon D90.
D5000 is a smaller camera that measures 127 x 104 x 80 mm, whereas D90 is 132 x 103 x 77 mm. It is also lighter than D90 (560g vs 620g).
There is a new "Q" (Quiet Release Mode) in D5000 that is absent in D90.
D5000 allows 8 programmable buttons for the function button, whereas D90 has 10.
There are 23 custom functions in D5000 vs 41 in D90.
You cannot get a vertical grip for D5000, while you can get an MB-D80 grip for D-90.
D90 has "EN-EL3e" type batteries, whereas D5000 has "EN-EL9a".
Here comes the big question: would I recommend D5000 over D90? If your budget is small and you do not have the need to use the "flash commander" mode for off-camera flash, then I would say absolutely! When it comes to image quality, both cameras produce exactly the same quality images, so the only differences are in features. D90 is definitely a more robust camera that stands above D5000 both in terms of features and price, but if you need a camera for family portraits and occasional landscape photography, then the D5000 would deliver the same quality images as the D90. I wish that D5000 had a top display like the D90 since I use it a lot, but I could see the same information on the back LCD of the camera by pressing a button, so it is not a big deal.
Nikon D5000 is currently selling for approximately $650 for body only, whereas the D90 is selling for $900, so there is about a $250 difference. If you do not need the extra features above, get the D5000 and invest in better quality lenses instead!