Nikon has just announced the new Nikon D3s, so I decided to post a quick comparison between the Nikon D3x and the new Nikon D3s in this "Nikon D3s vs D3x" article. Both Nikon D3s and D3x are top of the line, very specialized cameras for different needs. The new Nikon D3s is a low-noise, high performance camera designed for professional news, sports, wildlife and event photographers that need the speed and low noise while working in challenging lighting conditions. The Nikon D3x, on the contrary, is designed for studio and landscape photographers that need the higher resolution for large prints. While D3x is identical to D3, except for the sensor, there are a few differences between the D3s and D3x.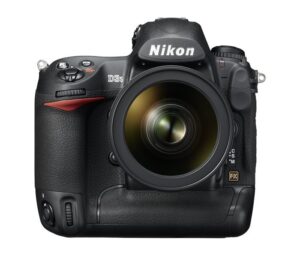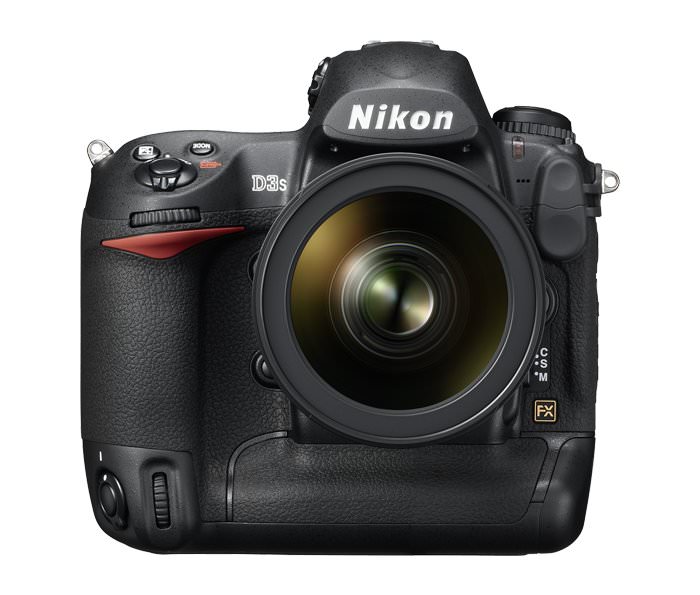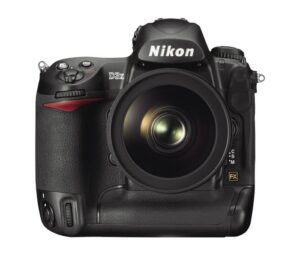 Here are the differences between D3s and D3x:
Very different sensors on both cameras. D3s features a 12 megapixel 36×23.9 full frame (FX) CMOS sensor, while the D3x has a 24.5 megapixel 35.9×24 full frame (FX) CMOS sensor.
Having a lower number of pixels allows the Nikon D3s to have an increased pixel pitch and thus increases sensitivity of the sensor and ability to capture images at higher ISOs with low noise. On the other hand, higher number of pixels results in decreased pixel size and decreases sensor sensitivity in the Nikon D3x. Because of this, the D3s sensor by default can capture ISO levels of 200-12800, while the D3x's default ISO is 100-1600. Both cameras also provide "boosted" ISO levels of 100, 25600, 51200 and 102400 (D3s) and 50, 3200 and 6400 (D3x) for challenging and extreme conditions.
Nikon D3x is almost twice as slow as the D3s when it comes to frames per second (high speed continuous shooting). Nikon D3x is 5 FPS, while D3s is 9 FPS.
The Nikon D3s now features an "image sensor cleaning" technology just like in other lower-end cameras such as the D300s and D700 that vibrates the low pass filter and reduces dust on the sensor, without impacting the 100% coverage of the viewfinder. There is no such feature on the D3x.
A new 1.2x crop factor @ 8.4 megapixels is added for a "telephoto" effect on D3s for those who need the extra reach.
D3s can shoot 720p video (1280 x 720 @ 24 fps). The "rolling shutter" effect is greatly reduced, thanks to a new video recording algorithm in D3s. There is no video on D3x.
A couple of new white balance and image parameters are added into the D3s menu.
A new release mode "Q" (quiet shutter-release) is added to D3s, just like in D300s.
Just like the latest generation of Nikon cameras, "Lv" (LiveView) and "Info" buttons were added to the back of the D3s.
5×4 crop mode on D3x is at 20.4 megapixels.
D3s is priced at $5,199.95, while D3x is priced at $7,999.99.
So, which camera is right for you? The biggest differences in the above list are sensor type and camera price, again, because both cameras are for specialized needs. If you have the money and you primarily shoot landscapes or capture models in a studio and need the best DSLR in the market today, go for the D3x. Low noise is not an issue for you, because you would be mounting the D3x on a tripod for landscape and would have sufficient light in a studio environment. The extra resolution will make a difference for commercial work and large prints.
If you shoot in challenging lighting conditions and need a fast camera, go for the D3s instead. Nikon D3s is currently the king of ISO – there is no comparable camera on the market today that sports a similar sensor with very high sensitivity. Just take a look at the video that I posted on my "D3 vs D3s" article and you will understand why it is such a big deal for sports and wildlife photography.