Nikon has just announced the new Nikon D3s, so I decided to post a quick comparison between the old Nikon D3 and the new Nikon D3s in this "Nikon D3 vs D3s" article.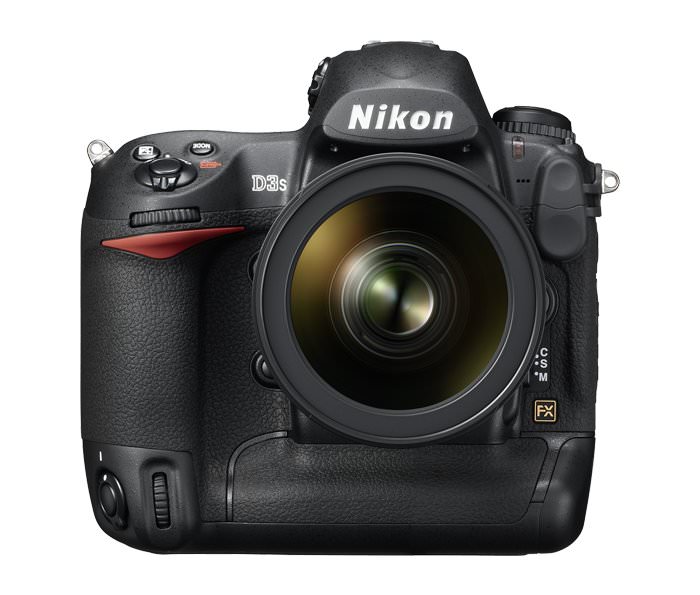 The new Nikon D3s is in many ways a new generation camera. When Nikon adds a letter to a camera (such as "X" or "S"), it typically means that it is an update to its current line, most likely with the same Expeed processor. The new D3s, though, despite featuring the same physical processor, is a whole new world when it comes to sensor technology. Just looking at the images and comparing the ISO performance of the older D3 and the new D3s, I can conclude that the new D3s has a 1.5 to 2 stop advantage over D3, which is remarkable.
Here are the differences between D3s and D3:
D3s can shoot ISO 200-12,800 in native mode and ISO 25,600 (H1), ISO 51,200 (H2) and ISO 102,400 (H3) in "boost" mode (D3 is 200-6,400 with ISOs 12,800 and 25,600 in boost mode).
The Nikon D3s now features an "image sensor cleaning" technology just like in other lower-end cameras such as the D300s and D700 that vibrates the low pass filter and reduces dust on the sensor, without impacting the 100% coverage of the viewfinder.
A new 1.2x crop factor @ 8.4 megapixels is added for a "telephoto" effect for those who need the extra reach.
D3s can shoot 720p video (1280 x 720 @ 24 fps). The "rolling shutter" effect is greatly reduced, thanks to a new video recording algorithm in D3s.
D3s sports a much larger buffer that can continuously record up to 48 RAW images and up to 130 JPEG images.
A couple of new white balance and image parameters are added into the menu.
A new release mode "Q" (quiet shutter-release) is added, just like in D300s.
D3s is slightly lighter than the D3 (2.12 lb vs 2.7 lb).
Just like the latest generation of Nikon cameras, "Lv" (LiveView) and "Info" buttons were added to the back of the D3s.
D3s is priced at $5,199.95, an increase of $200 over D3 when it was introduced.
Check out this amazing video that was shot with a D3s in very dim and challenging environments:
The Nikon D3s is ideal for professional news, sports, wildlife and wedding photographers and there is no equivalent camera on the market today that is capable of capturing such details in low-light situations. I can see this camera selling like crazy in the wedding photography market, which has been dominated Canon for years. If Nikon releases an equivalent D700s, I can see many wedding photographers switching from their favorite Canon 5D Mark II cameras to Nikon D700s, because it will feature a much better autofocus and low-light capabilities, which are both extremely important for event photographers. At the same time, it is a little disappointing that Nikon could not incorporate a true 1080p video mode into the latest cameras, but it is understandable, because the current Expeed processor is not capable of handling 1080p with H.264 codec. I believe the next generation Nikon cameras such as D4/D400/D800 will feature a new Expeed processor that will be able to handle higher resolution video recording capability, all the way up to 1080p.
So, the main question is: "Is D3s worth the upgrade?". If you already have a D3, I would evaluate your needs for low-light photography and video. D3s is definitely not for landscape and studio photographers (D3X would be a better camera since it has much more resolution for print). But for true professionals that have to work in dim environments and cannot use flash, I would say that the D3s is definitely worth the upgrade. That 1.5 to 2 stop advantage makes a big difference in low light and I cannot even imagine what ISO 102,400 could do for news photographers and paparazzi. If you do not already own a D3 and are thinking about the upgrade, I would say definitely go for the D3s.
Update: I posted some real high ISO samples from both cameras in my Nikon D3 vs D3s high ISO comparison article.