Regarded as one of the most beautiful locations in the world for fall foliage, the San Juan Mountains of Colorado are breathtaking and absolutely stunning for photography. The Colorado Fall / Autumn Photography Workshop conducted by Nasim Mansurov is designed to capture this specific period of the year when the mountain range gets the most stunning colors from aspen, shrubs and other trees and plants in the area – it is truly a magical experience to witness and photograph such magical transformations. Due to changes in weather and the amount of precipitation, the foliage colors and patterns can drastically change year to year, giving truly unique photographic opportunities for those who like visiting Colorado every fall.
The Colorado Fall Photography Workshop will combine a pre-workshop class on landscape photography, with the experience of photographing beautiful scenery in different areas of the San Juan range. We will travel together in cars and stop at the most scenic locations throughout the day, starting at sunrise and ending at sunset. Education will be provided throughout the workshop and the instructor will spend one-on-one time with each participant (the workshop is limited to 10 people). The goal is to learn how to capture beautiful landscapes in both normal and challenging lighting conditions. After coming back from the photo shoots, we will spend the last day learning how to post-process images.
2021 Workshop Dates
Our Colorado Fall Photography Workshop will start on September 29 and will end on October 3, 2021, a total of 5 days.
COVID-19 Requirements
All participants must be in good health before the start of the workshop and cannot have tested positive for COVID-19 within the 15 day period before the commencement of the workshop. Anyone showing signs of being sick will not be admitted to the workshop due to potential health risks to other participants.
All participants must be comfortable wearing masks in public locations. It is advised for participants of ages 65 and above to be fully vaccinated before the workshop. Photography Life urges everyone to follow the CDC guidelines for COVID-19 for more up-to-date information.
Getting There
Colorado local residents might prefer driving to the location. If you are from out of state / different country, the best option is to fly into Grand Junction (usually connecting through Denver or another hub), rent a car, and drive to Ridgway, CO. Generally, flying into Grand Junction is cheaper than flying into Telluride. Once you reserve your spot, it might be a good idea to coordinate the flight schedule with others in the group to see if it is possible to share car rental fees.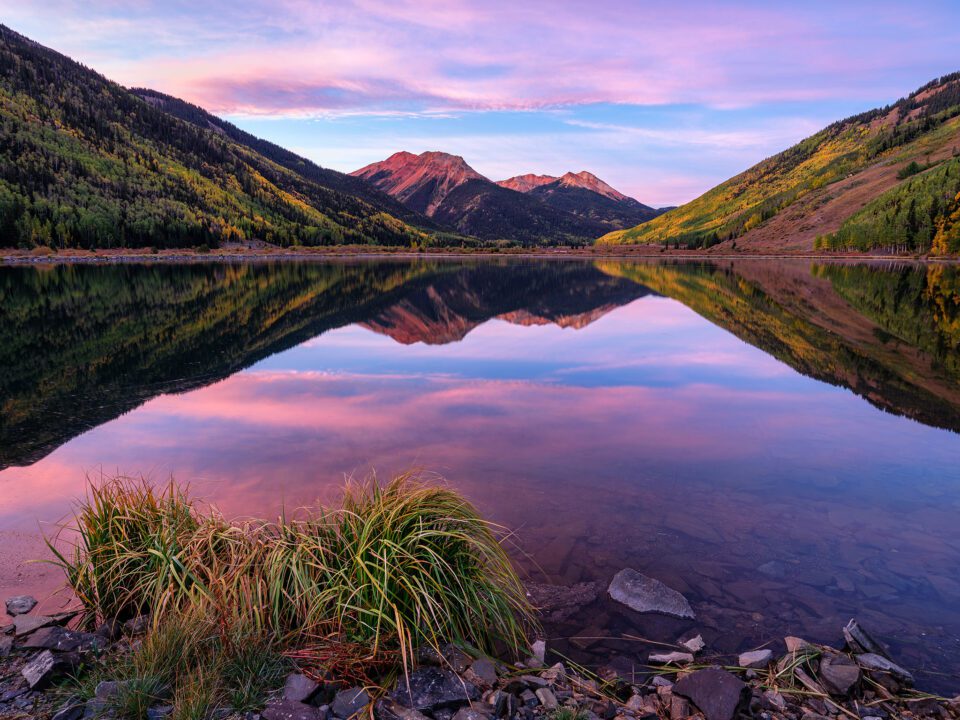 Transportation / Driving Conditions
If you are planning to arrive by car or rent a car from an airport, we recommend reserving a 4×4 vehicle / SUV. Since we will be driving on some dirt roads, driving conditions in the fall can be a bit tricky due to rain/snowfall. Some of the dirt roads might get muddy, which is why we recommend an SUV. There is no need for high-clearance off-road vehicles because we are not planning to take any dangerous high-clearance roads in the area.
Accommodation
For the past few years, our groups have been staying at the KOA in Ouray. During the workshop, we try to combine both the workshop and the real outdoor experience in one setting – being able to breathe fresh air and sit with budding photographers near a campfire is not something a hotel room can offer. If you don't enjoy camping and would rather prefer staying in a cozy cabin, the KOA Ouray has plenty of those. You can get a regular single-room cabin, or you can choose to stay in one of the deluxe cabins that have all the amenities built-in. These cabins are very nice – we have had participants who had never previously stayed at a campsite and they had a lot of great things to say about their experience and the quality of lodging KOA Ouray offers. You can check out the photos and the availability of these cabins through this page on KOA Ouray's website.
Once you register for the workshop, please visit the KOA Ouray's website or call the main number 970-325-4736 to reserve your room – the sooner, the better, especially if you are planning to use one of the deluxe cabins, since the availability of those can be limited. Whether you book online or over the phone, you only have to pay for the first day now – the rest will be due upon your arrival. We have a group discount of 10%, so you can either have the reservation person apply the discount when you call (just mention that you are part of the "Photography Life Workshop"), or KOA can discount the room after your arrival. If you have special needs (a fridge in your room, etc), please call KOA after making a reservation and make sure that you can get what you need. The campground hosts are very nice and accommodating and they will do everything they can to make you feel at home. If you are in Colorado and you are traveling by car, please take your linen with you (pillows, sheets, etc), since there is a limited number of those available for the guests. It is easier for locals to bring those and have the hosts provide what they can to folks coming out of state.
What to Bring
Please note that we will have limited space in each car for gear, as we will be loading up every car with up to 4 people to reduce the number of total vehicles on the road – please consider reducing the amount of gear you will be taking with you. If you don't have any high-end gear, please do not worry – this workshop is aimed at making you a better photographer, irrespective of the gear you own.
Cameras and Lenses
You can bring any kind of camera gear with you. Our team is pretty familiar with all camera systems out there, so choice of brand is a non-issue. As for lenses, our recommendation would be to bring several lenses:
Wide-angle / ultra-wide-angle: If you have a wide-angle zoom lens, like a 16-35mm that can take filters, it would be ideal for shots like this:

Normal range: A 24-70mm or a 24-120mm would probably be your most used lens during the workshop. Example shot:

Telephoto range: There might be good opportunities for using telephoto lenses as well, for shots like below if you grab something like a 70-300mm or a 70-200mm:

Wildlife won't be abundant during that time of the year, so I would not take any expensive super telephotos.
If weather permits and you want to get out at night, you might want to consider bringing a fast wide-angle prime, like a 20mm f/1.8 lens.
Tripod
A tripod is an absolute must for this workshop. Please take a good, sturdy tripod – see our article on choosing a tripod for recommendations. It will be needed for both sunrise and sunset shots. Don't forget your tripod quick release adapters (we have had people before who forgot those). If you only shoot on a tripod, make sure to grab one that is easy to set up (provided that it is not flimsy) – we will be driving, hopping in and out of the car quite a bit. There will not be any need for monopods or other camera support gear.
Filters
Polarizing filter: a must-have for fall colors. If you don't have one, please purchase one as soon as possible. We will be bringing a couple of 77mm polarizing filters just in case, but it is always recommended to bring your own.
GND filter: for sunrise/sunset shots, a soft-edge graduated neutral density (GND) filter is another item we would highly recommend. Take a 2 stop and a 3 stop GND. If you want to only take one filter, take a 3 stop soft-edge GND. Don't forget a filter holder, as it will be easier on your fingers, especially in cold mornings. If you do not know much about filters, please see the following articles for detail: Must-have Filters for Landscape Photography and Lens Filters Explained.
Laptop
We recommended bringing a laptop for the post-processing class (either PC or Mac), since we will be going over workflow and post-processing in detail.
Accessories
Don't forget to bring a flashlight, memory cards, and extra batteries. Batteries deplete much faster in cold weather, so we would recommend bringing 2-3 batteries with you.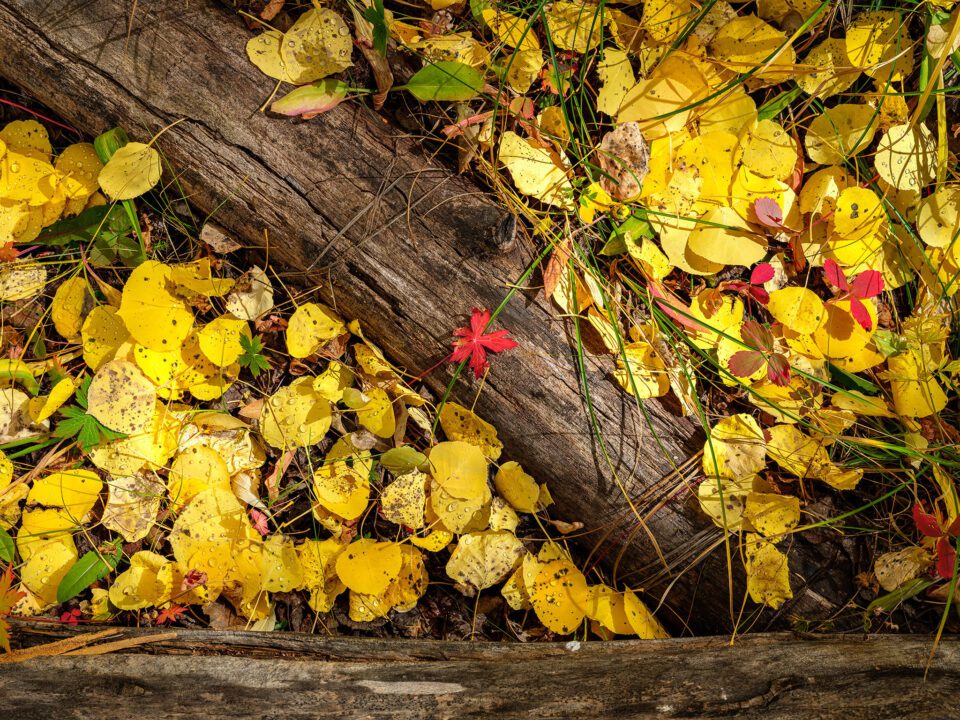 Clothing
The end of September can bring all kinds of unexpected weather in the mountains. If you are from a warm area, you will need to get some warm clothes! Bring a winter jacket (water-resistant is preferable, in case it rains) and some clothing to layer up. Bring underpants / leggings, gloves and a warm hat that covers your ears – you will thank us later! Mornings tend to get really cold, sometimes below zero. With some potential wind, you will surely feel it. As for shoes, warm water-proof shoes are a must. No need for boots, as long as your shoes are a couple of inches higher than your ankle bone.
Your Best Pictures
You read that right! Please bring your most favorite 10 images you have captured so far. Please bring a processed JPEG and the original RAW, if you have it. This will be needed for the critique / post-processing section and we promise, you won't regret attending that part of the workshop! Every participant from prior year workshops found a lot of value in this session. Some workshop participants choose to only select images from the prior days of shooting, which also works, as you will get suggestions on how to properly post-process and improve those photographs.
Meeting Time
Everyone should be coming a day earlier and most people will arrive at the campground by the evening of either the 23nd or the 28th of September. Our first "meet and greet" session, along with a primer on landscape photography will take place on the first day of the workshop. Once you arrive at the KOA and check in, please ask the front desk staff to direct you to the Creekside Café dining area (which is directly behind the front office) – we will be conducting the workshop classes there. We will be meeting at 9 AM there on the first day, per schedule below:
Sep 28 – Arrival and check-in
Sep 29, 9:00 AM – 10:00 AM – Meet and Greet / Planning, Creekside Café
Sep 29, 10:00 AM – 12:30 PM – Landscape Photography Class, Creekside Café
Sep 29, 12:30 PM – 1:30 PM – Lunch Break
Sep 29, 1:30 PM – 6:00 PM – Landscape Photography Class Contd., Creekside Café
Sep 30, 5:30 AM – Load Up for Sunrise Shot, Front Office Area
Sep 30, All Day Shooting, including Sunset
Sep 30, 8:00 PM – Group Dinner
Oct 1, 5:30 AM – Load Up for Sunrise Shot, Front Office Area
Oct 1, All Day Shooting, including Sunset
Oct 1, 8:00 PM – Group Dinner
Oct 2, 5:30 AM – Load Up for Sunrise Shot, Front Office Area
Oct 2, All Day Shooting, including Sunset
Oct 2, 8:00 PM – Group Dinner
Oct 3, 9:00 AM – 12:30 PM – Workflow, Post-Processing
Oct 3, 12:30 PM – 1:30 PM – Lunch Break
Oct 3, 1:30 PM – 6:00 PM – Critique, Photo Evaluation
As you can see, this will not be just a photo tour of the San Juan area in the fall – it is an extensive, five-day-long workshop to advance your photography skills!
Please note that the above schedule is subject to change – any changes to the schedule will be emailed in advance to all workshop participants.
Physical Health State and Altitude
Please note that we will be traveling by cars when we are out shooting and there will be minimal walking / hiking needed (typically no more than a few hundred feet). We recommend our participants to be in good general health condition to enjoy the workshop in full. Also note that we will be in the high elevation zone (above 7000 feet), so we recommend to consult your doctor before the trip to make sure that you do not have high altitude sickness / problems. You will be asked to drink a lot of water / fluids during the workshop to avoid dehydration, headaches and other problems associated with the high elevation. We will be requiring each participant to sign a "Release of Liability" form on the first day of the workshop.
Cost and How to Sign Up
The workshop cost is $1250 per participant. This cost excludes flight, car reservation, lodging, food, and other related costs. Workshop participants will be responsible for arranging their own flights, accommodations, and ground transportation to and from the workshop location in Ridgway / Ouray, Colorado.
In order to sign up for the above workshop, please use our secure Workshop Registration page.
Cancellation
Please note that the workshop fees are fully refundable up until 90 days prior to the workshop. We will not be able to provide a refund after this date due to planning and coordination issues. In the event of workshop cancellation due to unforeseen circumstances (natural disaster, government closures, injury, death, etc), collected workshop fees will be refunded (minus potential processing fees and permits acquired in advance). Photography Life will not be held responsible for airfare and other potential expenses incurred due to workshop cancellation.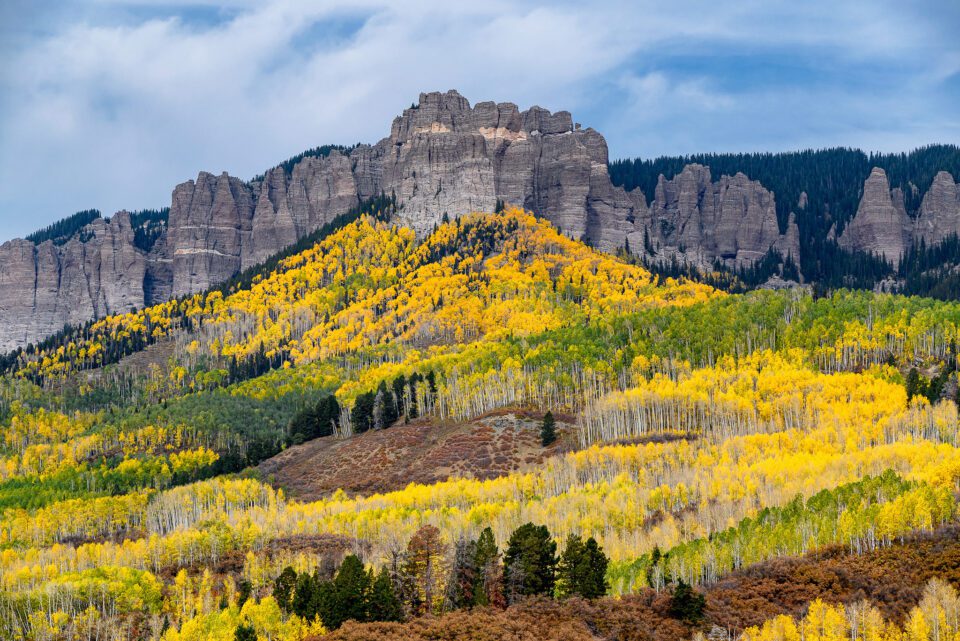 Testimonials
Below are some of the testimonials from the prior workshops. If you have previously attended our workshops and would like to leave additional testimonials, please leave them in the comments section below. Thank you!
I attended a fall color landscape workshop that Nasim held in Colorado in October 2015. The workshop began with a tutorial on landscape photography, including camera settings. Over the next several days Nasim took us to many scenic venues in the early morning and early evening and made suggestions on composition, filters, etc. On the last day of the workshop he critiqued landscape photos we provided. Nasim's expertise and instruction in all aspects of landscape photography was extremely valuable to me and the cost was a real bargain. Another benefit of this workshop was the interaction with the other workshop participants. I look forward to participating in other workshops Nasim organizes in the future. Jack Pearson.
The Fall 2015 PL workshop in the Colorado San Juan mountains was my first photography workshop. It may be my last because I am not sure other photography workshops can top how well Nasim orchestrated this workshop. It was my expectation that I would receive adequate one-on-one attention and instruction; Nasim came through beautifully. I came home with several spectacular shots made possible through his guidance. It was so easy to ask him questions and engage in conversation. His explanations, instructions and answers were given in an easy to follow manner. I am so glad I had the opportunity to attend the Fall 2015 workshop; it is an experience I will cherish. David Arthur.
The Photography Fall Workshop by Photography Life in Colorado will rank right up there for us as one of the best weekends we have ever experienced: peak fall foliage color, a terrific instructor and guide, and a fun group of fellow photography enthusiasts. Mark and Emily Fagan.
I have been to many photography workshops before, some of which were conducted by prize-winning National Geographic photographers. None of them were even close to the PL Workshop I was blessed to be a part of a couple of years back, all thanks to the passionate and super knowledgeable Nasim. He is one of the best instructions you can come by! I left the workshop full of knowledge and experience, not to count the beautiful images of fall colors, all of which helped transform the way I photograph today. Being out in the field and shooting with someone constantly helping you and fixing your mistakes is invaluable. I will surely be attending more workshops like this in the future by PL. Sunil Patel.