For many people, the main limitation of the micro 4/3 systems, while being more portable and fun, has been in capturing movement and action, owing to the contrast-detection AF system. And they would be entirely correct. While it is super fast for static subjects, the lack of effective phase detection AF, as found on DSLRs and other mirrorless systems, causes difficulty in tracking moving subjects.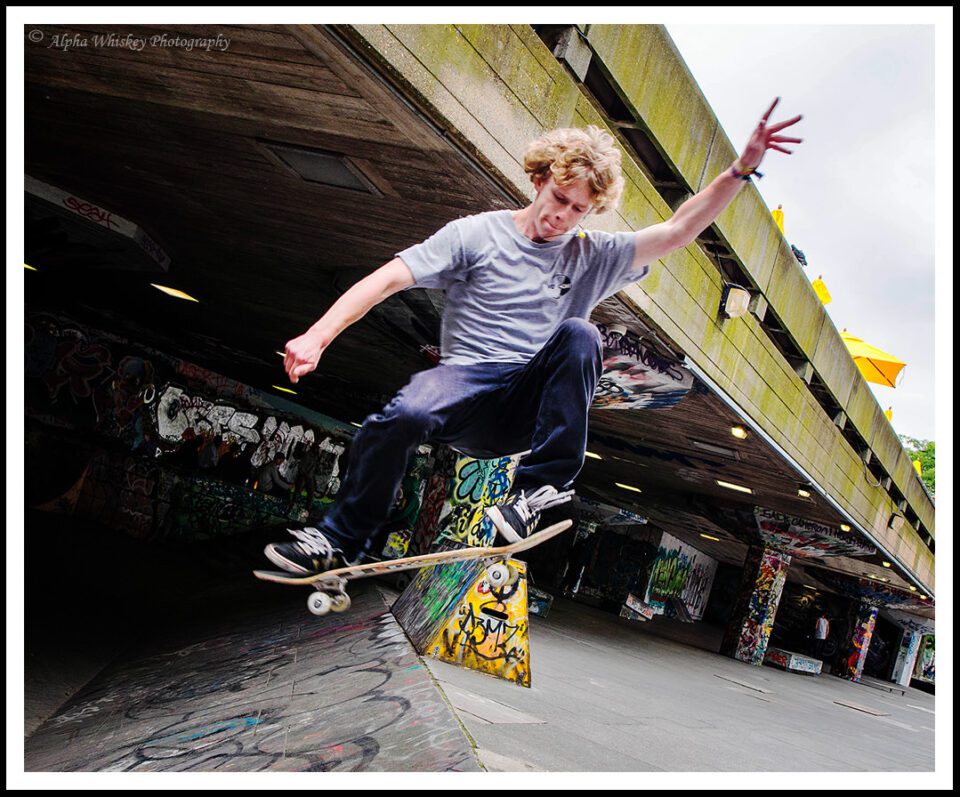 Olympus EM-5, Olympus 12-40mm f/2.8 @ f/2.8, 1/320, ISO 320
This has led many micro 4/3 users to resign themselves, albeit without complaints, to shooting mainly static subjects such as landscape, portrait and travel, while keeping their DSLRs for action, wildlife or sports.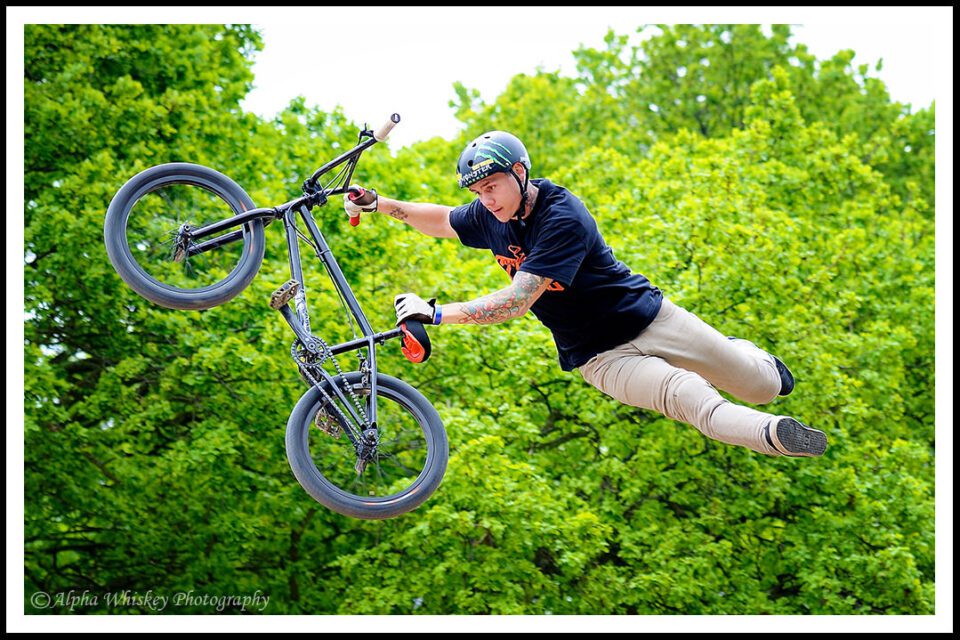 Nikon D90, Nikkor 70-200mm F/2.8 VR II, f/3.2, 1/400sec, ISO 200, More here
In the past with my DSLR I have shot all kinds of action, such as Red Bull stunt bikers, birds in flight and fighter jets at air shows. Fast moving and unpredictable subjects that required good timing, tracking, and dare I say, an efficient focusing system (and a little luck!). So, I completely empathise with those who find the lighter micro 4/3 systems a handicap in this regard. A DSLR can be a jack-of-all-trades and used for a vast range of subjects (with the right lenses, of course). But, as I stated in the previous article, I switched to micro 4/3 to lose the weight and bulk of the DSLR infrastructure, but without necessarily wishing to be limited in my choice of subject.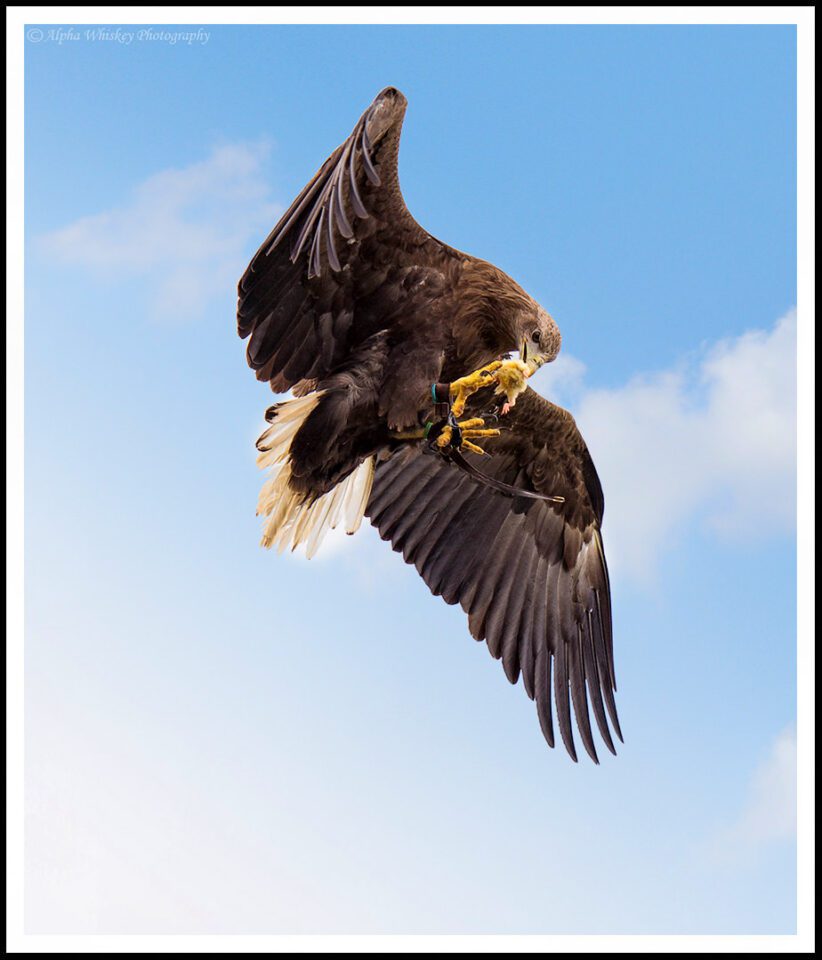 Nikon D600, Nikkor 70-200mm F/2.8 VRII, F/2.8, 1/2000, ISO 200, More here
It must be acknowledged, of course, that long before the advent of autofocus and phase detection, many skilled photographers were (and still are) producing breathtaking images of sport and wildlife by manually focusing. And while some might argue that luck played its part, I think it is entirely possible to capture and freeze a moving subject independently of any autofocus system with a combination of skill, timing and patience. And I say this with all the humility of a continually learning hobbyist.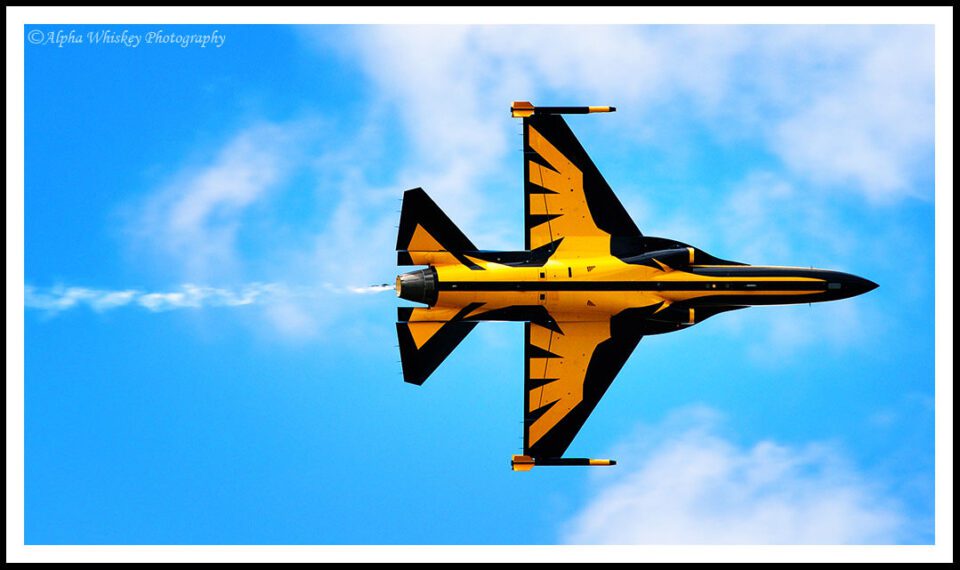 Nikon D90, Nikkor 70-200mm F/2.8 VRII + TC1.7III, F/9, 1/800, ISO 200, More here
Which brings me back to micro 4/3. My Olympus EM-5 doesn't have the newer on-sensor phase detection of the EM-1, but I don't let a little detail like that discourage me from shooting what I want. Recently, on a photowalk with a friend, I shot some skateboarders and cyclists at London's Southbank with my EM-5 and Olympus 12-40mm F/2.8. They were whizzing about at breakneck speed, flying through the air with jumps and stunts, undoubtedly playing to the watching crowd. (The Southbank is under threat of redevelopment, so they probably wanted to show people what they'd be missing. And I'd certainly prefer to watch them than yet another new building or coffee shop!)
Now, I knew that tracking these guys in motion with the EM-5's AF was a bit of a challenge. So, rather than be entirely reliant on the technology by spraying and praying and hoping for a keeper, I tried some old-fashioned methodology. I waited and watched, and worked out patterns of trajectory, i.e. where the skateboarders were likely to be at any given moment. I would then (pre-) focus on that spot, or just a little beyond it, and wait for them to pass by before pressing my shutter. Now, of course, this is staking my captures on a certain amount of predictability, but I believe this principle is applicable to all moving subjects, sophisticated autofocus or not. Everyone from wildlife to sports photographers use a certain amount of pre-focusing, anticipating where the subject is going to be to make their shots.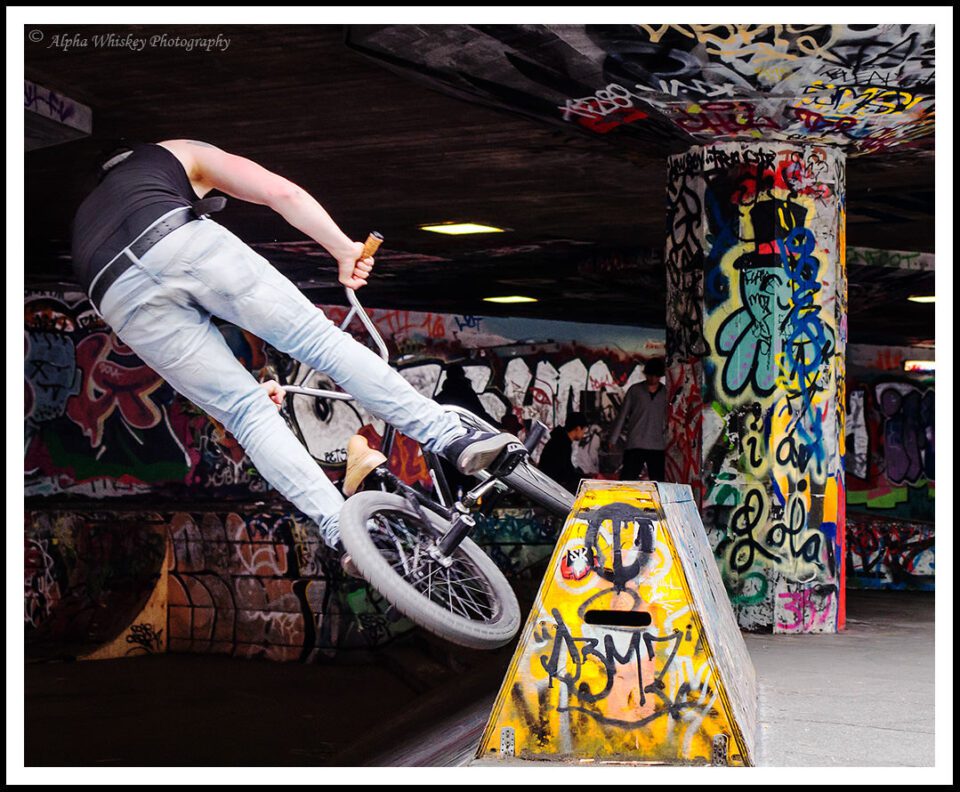 Olympus EM-5, Olympus 12-40mm f/2.8 @ f/2.8, 1/320, ISO 1000
Just as with wildlife or sports, the skateboarders' movements would often be unpredictable, and getting the shot then was more challenging (read: higher failure rate!).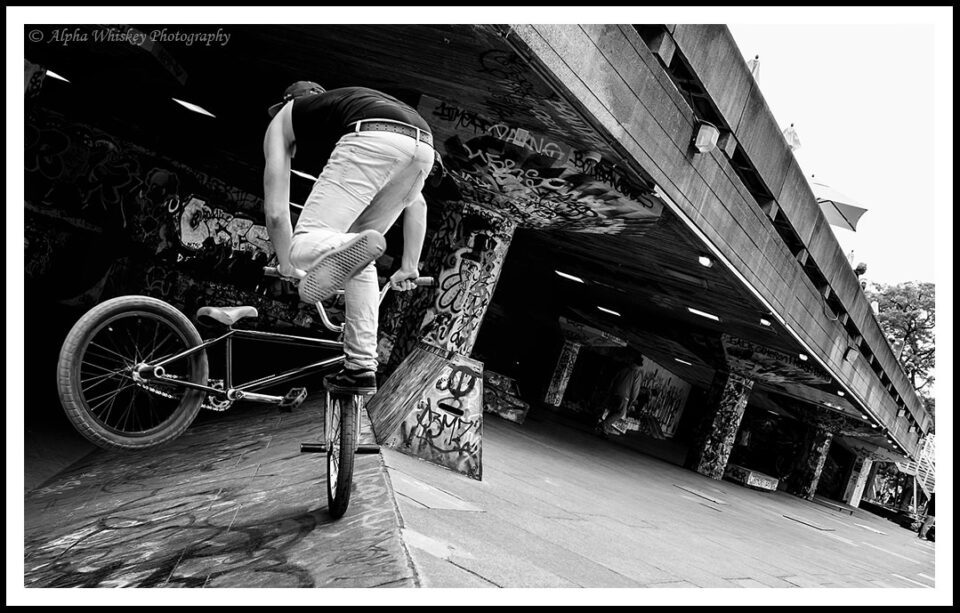 Olympus EM-5, Olympus 12-40mm f/2.8 @ f/2.8, 1/320, ISO 640
But from the photos presented here, you can see that I did have a measure of success. These are by no means perfect, and naturally, there were some misfires; I might have had a more complete keeper rate had I used my DSLR with its phase detection AF. But I want to demonstrate that not having phase detection, or even autofocus at all, should not be an inhibitor or deterrence to capturing moving subjects. And my skill (and camera) is no more advanced than yours; I simply used a technique to help me work around the handicap of the technology.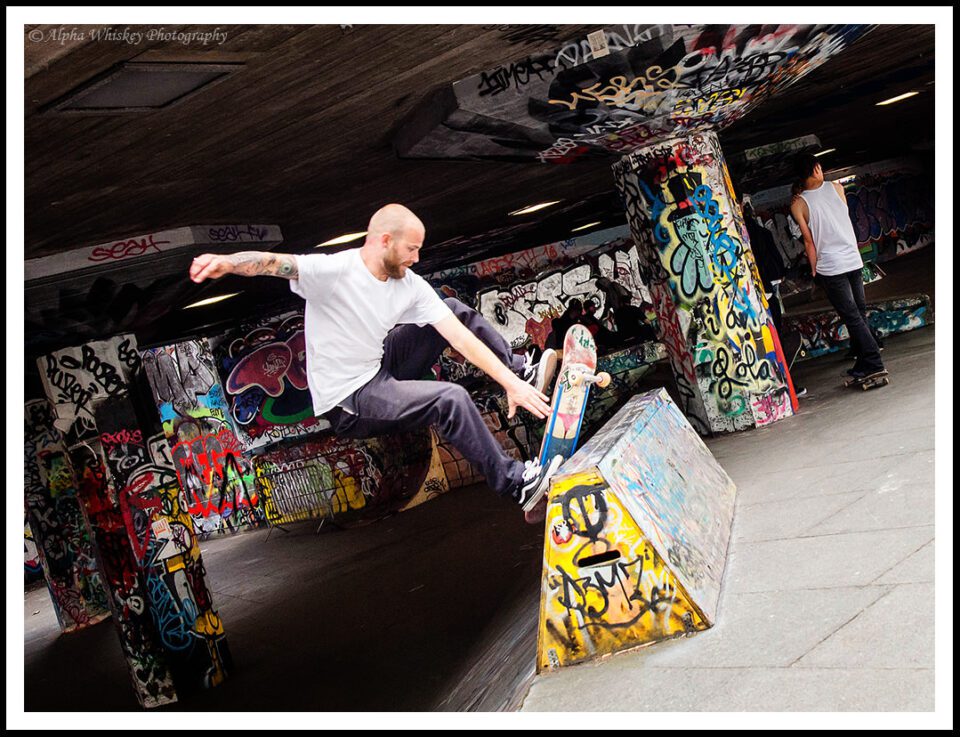 Olympus EM-5, Olympus 12-40mm f/2.8 @ f/2.8, 1/320, ISO 1250
One thing I must admit to enjoying, however, is the burst rate of the EM-5. Shooting at 9 FPS is something of a luxury I could not enjoy on my Nikon D600, and certainly contributed to the success rate of these shots. Was I therefore relying on the technology to some extent rather than pure technique alone? Of course! I'm not so purist as to shun useful technology that could contribute to my success. If the features are there, I will make use of them. I should say that I would pre-focus first, and then run off perhaps 3-4 shots (not a whole 9!). There is little point in having even 9 consecutive shots if they are all out of focus!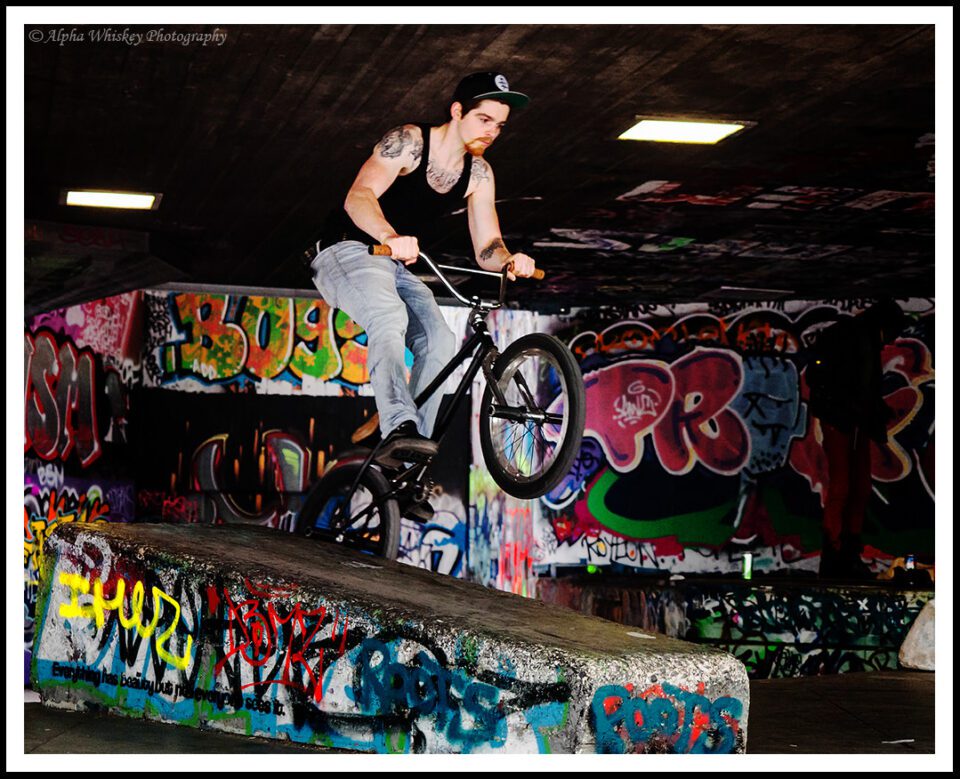 Olympus EM-5, Olympus 12-40mm f/2.8 @ f/2.8, 1/320, ISO 1600
But had I not had this feature, and was limited to only 1 FPS, I would still have attempted to shoot these guys. Just as I have found when deliberately limiting myself to shooting with only one focal length of a prime lens, I believe technique can overcome most limitations. It certainly did so for photographers in the past that didn't enjoy the technology we have today.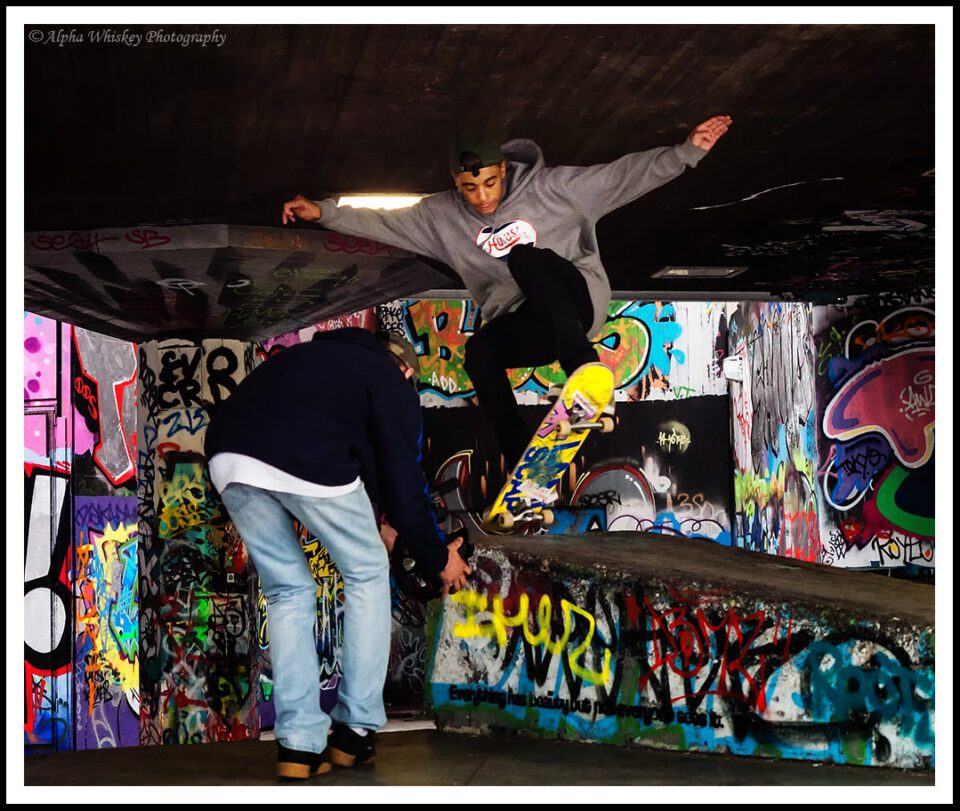 Olympus EM-5, Olympus 12-40mm f/2.8 @ f/2.8, 1/320, ISO 1250
So, hopefully I have demonstrated in a small way that with a little discipline, some patience and a sense of timing (and always a little luck!), it is possible to capture action with mirrorless and micro 4/3 systems. And using such discipline in your shooting will undoubtedly pay more dividends in the long run than simply showing up and relying on the technology.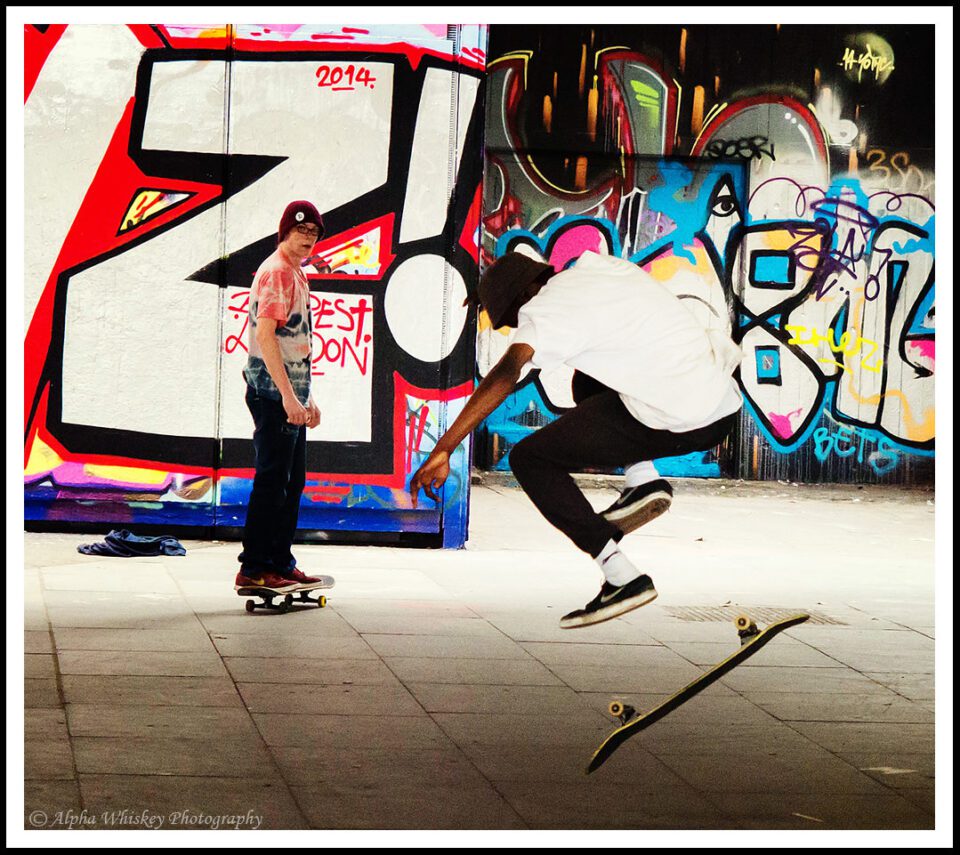 Olympus EM-5, Olympus 12-40mm f/2.8 @ f/2.8, 1/1000, ISO 1600
I chose my m4/3rds system primarily because of its light and compact profile, and much of my shooting with it has been of static subjects. But there has not yet been a subject that I have not attempted with it, or thought that it would be wholly unsuitable for.
Once again, it has been a privilege to write for Photography Life, and I hope you have enjoyed my photographs. More shots of the skateboarders and cyclists can be seen on my website.