Nikon released the much-anticipated D500 for sports and wildlife shooters on January 6, 2016. Thanks to its excellent image quality, proven ergonomics and a superb autofocus system with a huge buffer, the Nikon D500 is a sports and wildlife photographers' dream come true.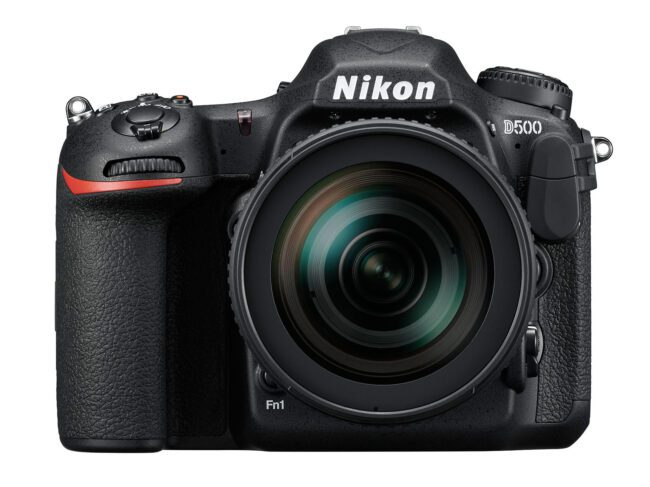 Nikon D500 Review: Introduction
I never did completely lose faith. I think in the end it was probably just myself, Thom Hogan and one or two others – the true believers. Nikon would give us a legitimate successor to the D300S. I think that the many who told us to give up and move on to FX because DX is dead, or that the D7200 was the real D300S replacement, perhaps missed the point. The D7200 is an absolutely excellent camera, but I have always thought it pretty obvious that Nikon was holding back on the D7x00 series.
And as far as moving on to FX, well we were already there shooting D4s, D800s, etc., but looking back to DX for the potential advantages that a smaller format, the high-performance body could bring to shooting wildlife and other action. There was room at the top of the DX model lineup for a specialist camera and now we have it – the D400 D500. Nevertheless, I was caught off-guard, along with most people I think, when the D500 was announced alongside the D5 in early 2016. We all knew the D5 was coming, but just how did Nikon manage to keep the D500 a secret?
The D500 takes its place at the top of the Nikon APS-C ("crop sensor") format camera body lineup as a true flagship model and as the undisputed, long dreamed of replacement for the D300S (has it really been 7+ years?). There is no question that the D500 is meant to be viewed as, and perform as, a mini-D5. Consider the naming of the two, the simultaneous announcements, the new auto-focus system common to both, the use of XQD memory cards in both cameras, and even the identical resolution 21MP sensors, among many other commonalities. Quite frankly, on paper, the D500 looks like a dream. And clearly, I'm not the only one thinking that. The first batch of cameras sold out rather quickly and at the time, specs on paper is all there was to go on. And at the time of writing (late June), it is once again out of stock at major online retailers.
Interestingly, Nikon classifies the D500 as "enthusiast" rather than "professional", placing it in the same camp as the D7200. Given the specifications, I think we have to conclude that it is simply the sensor size that prevents Nikon from considering it a "professional" camera. Snobbery over sensor size won't prevent many professional and non-professional photographers from doing amazing work with this camera. Of that, I have no doubt. Some have commented that the US $2,000 price tag is a little steep. Next to the D7200 at $1,200 when announced and now discounted, it does seem so. But then consider that the D300 was announced in 2007 at $1,800, alongside the D3 at $5,000. In that time we have seen an 11% increase in price for the top DX model versus a 30% price hike for the top FX model. So if the ask for the D500 seems high, just put it alongside its big brother, the D5 at $6,500, and the price tag on the mini-D5 starts to look somewhat mini itself.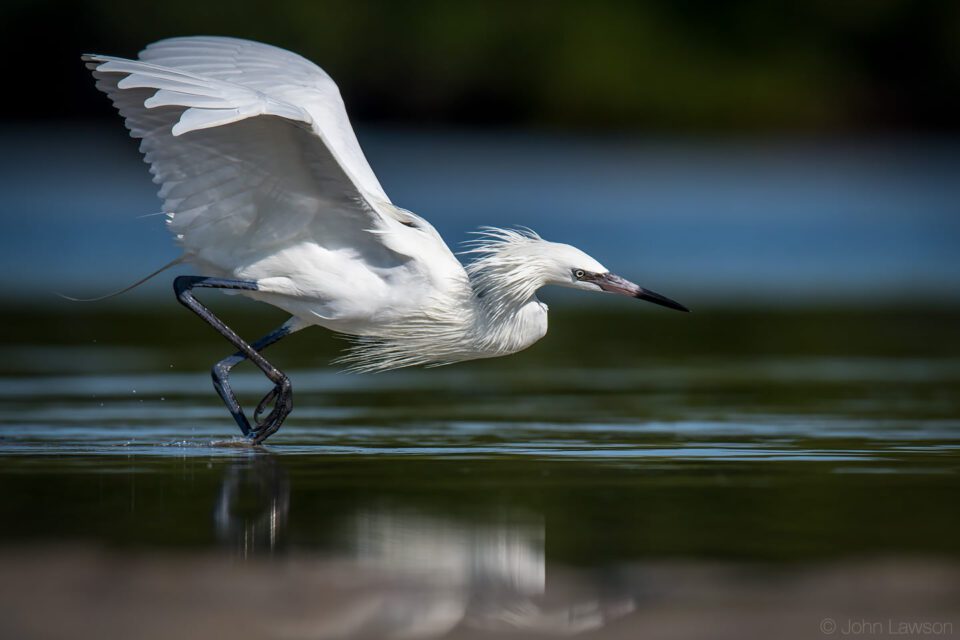 Nikon D500 Specifications
Sensor: 20.7MP (5568 x 3712) APS-C "DX" format CMOS sensor (23.5mm x 15.7mm)
Pixel Size: 4.2μ
ISO range: 100 – 51,200 (50 – 1,640,000 extended range)
Shutter: 1/8000s – 30s (flash sync. 1/250s)
Shutter Durability: Rated to 200,000 actuations
Continuous Capture: up to 10 fps, up to 3 fps in quiet continuous mode
Processor: EXPEED 5
Storage: 1 XQD and 1 SD (UHS-II)
Viewfinder: Pentaprism with 100% frame coverage and 1.0x magnification
LCD Screen: Tilting and touch-sensitive LCD, 3.2 inch, 2.36 million RGB dots, 1024 x 768 pixels
Metering: 180,000-pixel RGB sensor, -3 to +20 EV range
Autofocus System: Multi-CAM 20K with 153 focus points (55 selectable)
AF Sensitivity Range: -4 to +20 EV
AF modes: Single point, Dynamic 25, 72 or 153 point, 3D-tracking, Group-area, Auto-area
Movie: 3840 x 2160 (UHD) up to 30fps, 1920 x 1080 (HD) up to 60fps, H.264/MPEG-4 encoding
Connectivity: Wi-fi 802.11b/g, Bluetooth 4.1, USB 3.0, HDMI out, Analog stereo audio in/out
Power: EN-EL15 Li-ion battery 14Wh, 1240 shots per charge (CIPA standard)
Dimensions/weight: 5.8in. x 4.6in. x 3.2in. / 147mm x 115mm x 81mm (WxHxD), 26.9oz / 760g camera body only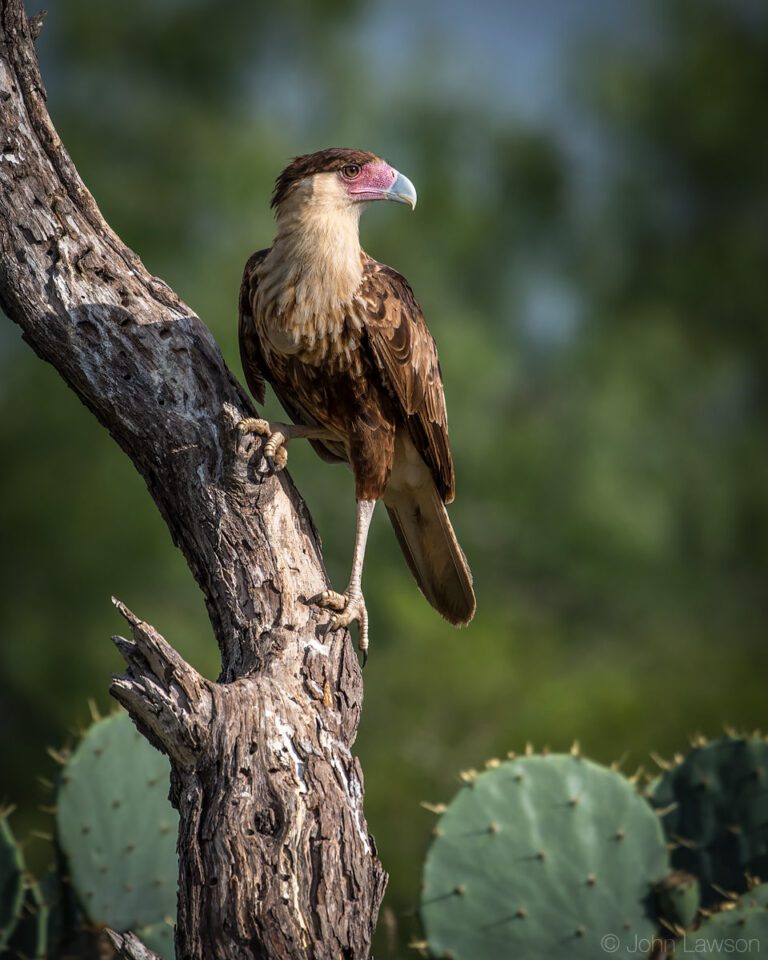 Nikon D500 vs D7200 vs D300S Comparison
Let's take a quick look at how the Nikon D500 compares in terms of specifications with the D7200 and the D300S:
| Camera Feature | Nikon D500 | Nikon D7200 | Nikon D300S |
| --- | --- | --- | --- |
| Sensor Resolution | 21MP (5568 x 3712) | 24MP (6000 x 4000) | 12MP (4288 x 2848) |
| Native ISO range | 100 – 51,200 | 100- 25,600 | 200 – 3,200 |
| Expanded ISO range | 50 – 1,640,000 | 100 – 102,400 | 100 – 6,400 |
| Image Processing Engine | EXPEED 5 | EXPEED 4 | EXPEED |
| Continuous Frame Rate | up to 10 fps | up to 6 fps | up to 7 fps (8 fps with MB-D10) |
| Buffer Capacity (RAW) | up to 200 | up to 18 | up to 17 |
| Storage Media | 1 x XQD, 1 x SDXC (UHS-II) | 2 x SDXC | 1 x CF, 1 x SDHC |
| Viewfinder Magnification | 1.0x | 0.94x | 0.94x |
| Shutter Durability | 200,000 actuations | 150,000 actuations | 150,000 actuations |
| Metering System | 180,000-pixel RGB sensor | 2,016-pixel RGB sensor | 1,005-pixel RGB sensor |
| Metering Sensitivity | -3 – 20 EV | 0 – 20 EV | 0 – 20 EV |
| Autofocus Module | Multi-CAM 20K | Multi-CAM 3500 II | Multi-CAM 3500DX |
| Autofocus Points | 153 (55 selectable) | 51 | 51 |
| Autofocus Modes | Single, Dynamic 25/72/153,
 3D-tracking, Auto-area,
 Group-area | Single, Dynamic 9/21/51, 
3D-tracking, Auto-area | Single, Dynamic 9/21/51,
 3D-tracking, Auto-area |
| Autofocus Sensitivity Range | -4 – 20 EV | -3 – 19 EV | -1 – 19 EV |
| Autofocus Fine-Tune | Automatic, Manual | Manual | Manual |
| LCD Size | 3.2in. | 3.2in. | 3.0in. |
| LCD Resolution | 2.36M dots 
1024 x 768 RGB pixels | 1.23M dots
 640 x 480 RGBW pixels | 922K dots
 640 x 480 RGB pixels |
| LCD Tilt & Touch | Yes | No | No |
| Movie Formats | UHD 3840 x 2160 30fps,
HD 1920 x 1080 60fps | HD 1920 x 1080 60fps | VGA 640 x 480 24fps |
| Flash (Built-in) | No | Yes | Yes |
| Wireless Connectivity | Wi-Fi 802.11b/g,
 Bluetooth 4.1 | Wi-fi 802.11b/g | No |
| Battery Type | EN-EL15 Battery | EN-EL15 Battery | EN-EL3e Battery |
| Battery Life | 1240 shots (CIPA) | 1110 shots (CIPA) | 950 shots (CIPA) |
| Size | 5.8in. x 4.6in. x 3.2in.
(147mm x 115mm x 81mm) | 5.4in. x 4.2in. x 3.0in.
(136mm x 107mm x 76mm) | 5.8in. x 4.5in. x 2.9in.
(147mm x 114mm x 74mm) |
| Weight | 26.9oz (760g) | 23.9oz (675g) | 30oz (840g) |
As might be expected, the D500 stands out from the D7200 and D300S in almost every way. Performance improvements include a very fast top frame rate with a huge buffer. The metering module is very high resolution compared to the older cameras and is also far more capable in low light. On paper, at least it has 3 stops greater sensitivity.
Of course, there is next-generation auto-focus which is functional down to an incredible -4 EV. So what is that in terms of actual exposure? 1 second at f/1.4 and ISO 3,200 – very dark! The LCD monitor has received a big spec bump with all the attention going to the tilt and touch capabilities. But note too the increase in resolution. More on that later. UHD (not quite 4K) movie recording is now possible. And with SnapBridge (Wi-Fi & Bluetooth), Nikon is making an attempt to provide wireless connectivity that is actually useful. The jury is still out on whether they have succeeded.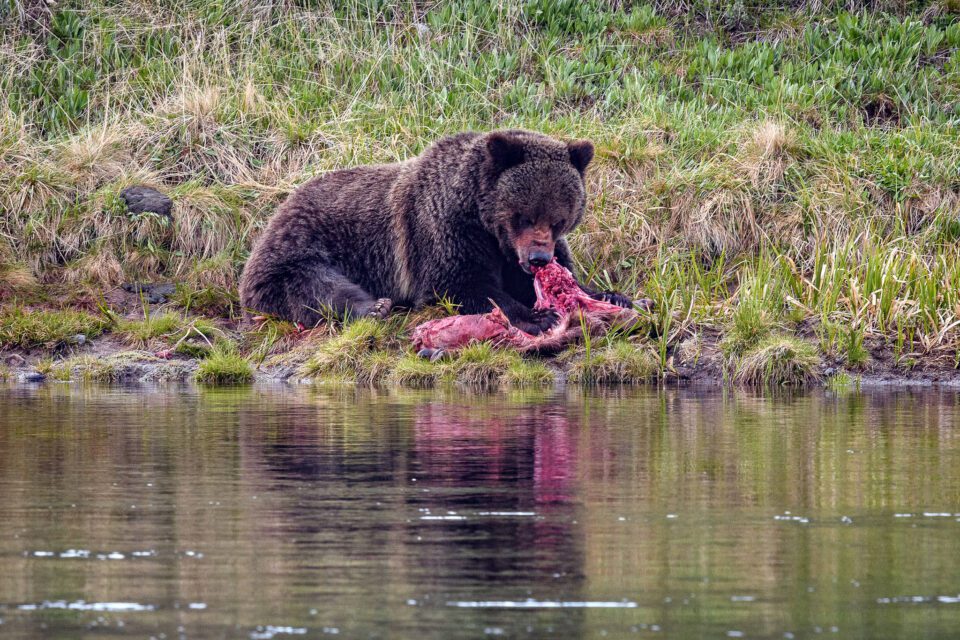 Nikon D500 vs D5 Comparison
And here is the Nikon D500 compared to its big brother, the Nikon D5:
Camera Feature
Nikon D500
Nikon D5
Sensor Size
DX 23.5mm x 15.7mm
FX 35.9mm x 23.9mm
Sensor Resolution
21MP (5568 x 3712)
Native ISO Range
100 – 51,200
100 – 102,400
Expanded ISO range
50 – 1,640,000
50 – 3,280,000
Image Processing Engine
EXPEED 5
Frame Rate
up to 10 fps
up to 12 fps
 (14 with mirror locked up)
Buffer Capacity (RAW)
Up to 200
Storage Media
1 x XQD, 1 x SDXC (UHS-II)
2 x XQD or 2 x CF
Shutter Life
200,000 actuations
400,000 actuations
Metering Module
180,000-pixel RGB sensor
Metering Sensitivity
-3 – 20 EV
Autofocus Module
Multi-CAM 20K
Autofocus Points
153 (55 selectable)
Autofocus Modes
Single, Dynamic 25/72/153, 
3D-tracking, Auto-area,
 Group-area
Autofocus Sensitivity
-4 – 20 EV
Autofocus Fine-Tune
Automatic, Manual
LCD Screen Size
3.2in.
LCD Resolution
2.36M dots 
1024 x 768 RGB pixels
Tilt & Touch
Tilt, Touch
Touch
Movie Formats
UHD 3840 x 2160 30 fps,
 HD 1920 x 1080 60 fps
Wireless connectivity
Wi-Fi 802.11b/g,
 Bluetooth 4.1
External module
Battery Type
EN-EL15 battery
EN-EL18a battery
Battery Life
1,240 shots (CIPA)
3,780 shots (CIPA)
Size
5.8in. x 4.6in. x 3.2in.
(147mm x 115mm x 81mm)
6.3in. x 6.3in. x 3.7in.
(160mm x 159mm x 92mm)
Weight
26.9oz (760g)
~49oz (1400g)
There are three very obvious factors that differentiate the D5 from the D500: sensor size, camera size and price. But looking past those, the two are remarkably alike. Notice how many of the features in the table above are common to both. It is not a comprehensive list by any means, but does pretty well illustrate the shared raison d'être of these two cameras. In recent years it has been a very frustrating fact that, as a Nikon user, the only way to get a really high speed camera was to get a D4 or D4s. There has been no affordable alternative since the D300/D300s until now.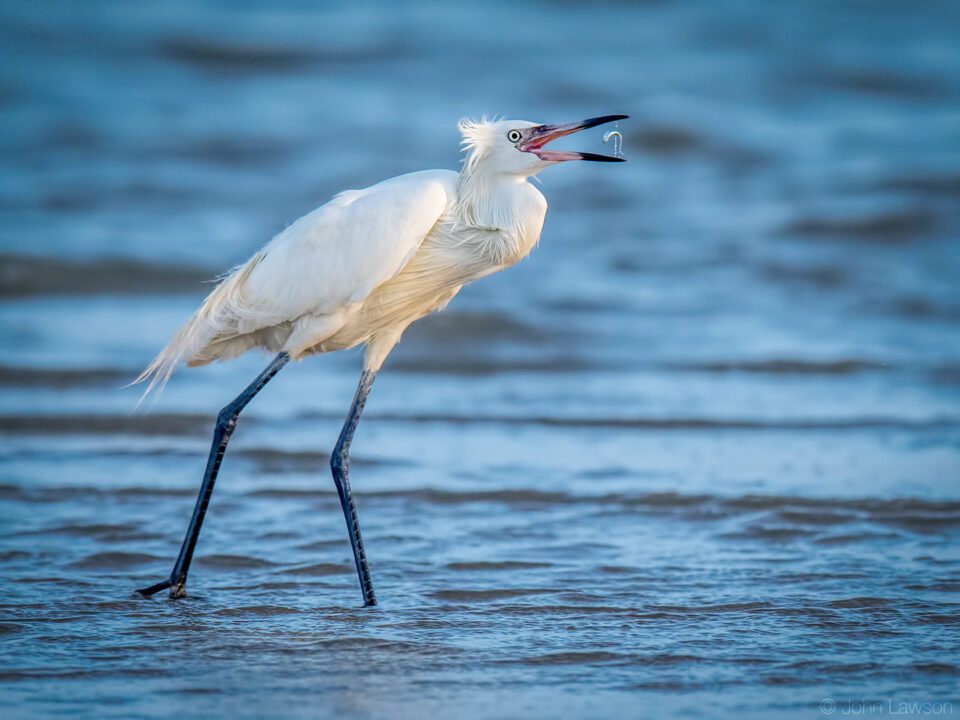 Nikon D500 Review: Camera Size Comparisons
Below are comparison shots with the D500 side-by-side with other Nikon DSLR cameras. The images are to scale giving an idea of the relative sizes.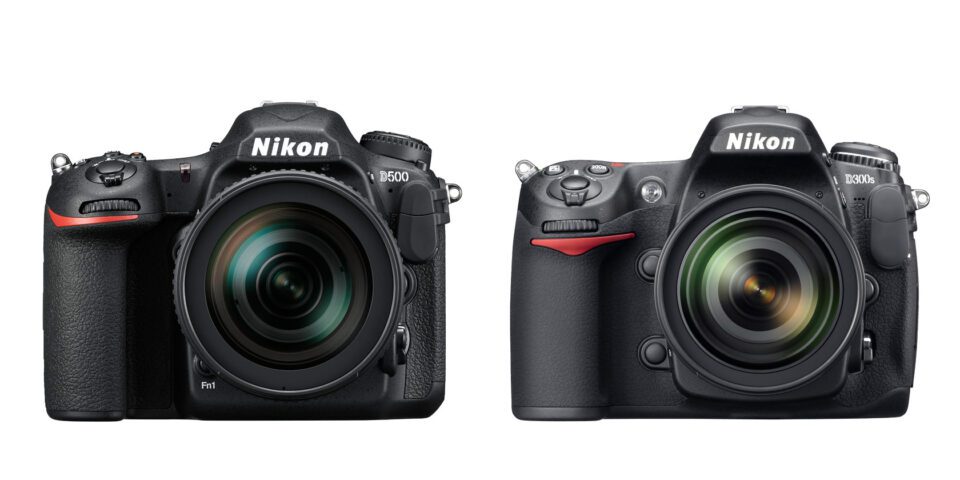 Here we see the shiny new D500 next to the venerable old D300S. Overall size is very similar – the D300S with squarer shoulders and rounder hips. The old boy is noticeably heftier at 840g versus 760g. I always appreciated the weightiness and solid feel of the D300/D300S. It meant business.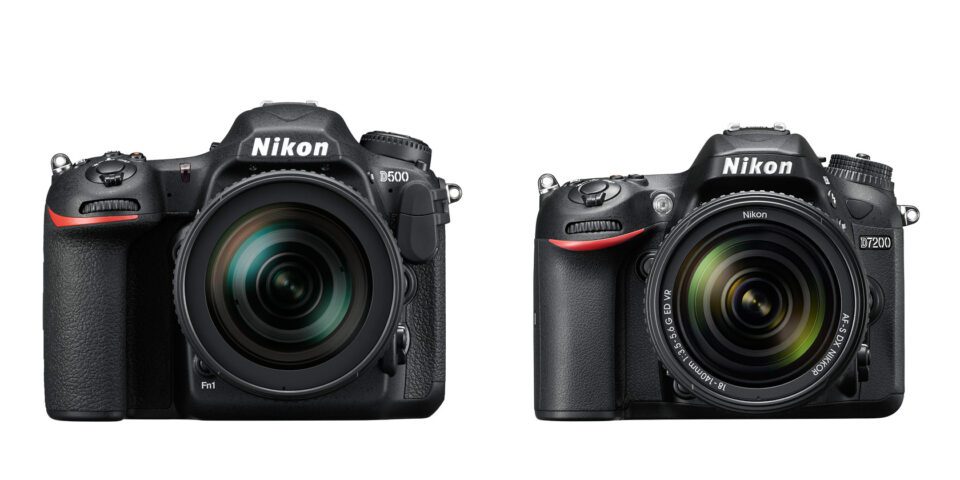 The D500 is large for a DX camera. It is significantly larger and heavier than the D7200 and absolutely dwarfs the D5500. But for me the relatively large size is a good thing. The D7200 is just too small to feel really comfortable in my hand. There is not quite enough to grab onto and my little finger feels like it's about to fall off the bottom. By contrast the D500 has a tall and deep, though slightly narrow, grip which is very comfortable. Things improve when adding a vertical grip to each camera. The MB-D15 for the D7200 transforms it into a full-size camera. Now all my fingers fit and when held vertically I actually find it slightly more comfortable than the MB-D17 on the D500.
Perhaps surprisingly, the D500 is also larger and heavier than both the D610 and D750 FX bodies. You won't be buying this one to save space and weight. It's not until you get to the second largest camera in the Nikon DSLR range, the D810, that you have something a little larger than the D500. The D810's grip is fatter than, but not as deep as, the D500's grip. Both are very good but I have a preference for the D810's shape.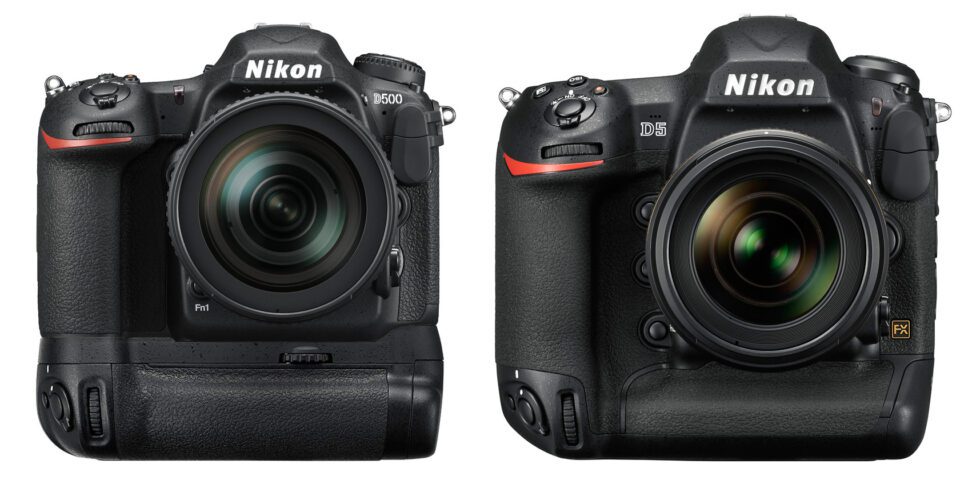 Of course, the D5 towers over the D500. Big brother really is big. Heavy too, at around 1,400g or approaching double the weight of the D500. I had actually hoped the new DX flagship would have an integrated grip mirroring the D5, but that was just wishful thinking. However, once you add a vertical grip, the D500 approaches the size and weight of the D5. The MB-D17 "Multi Battery Power Pack" (Nikon speak) is a great addition to the D500.
For my photography, I consider vertical grips essential and shooting the D500 vertically without one is something I find to be quite awkward to the point where I shoot less verticals, which is not a good thing. Equipment should not dictate the kind of pictures taken. So the MB-D17 goes on and stays there. As a bonus, you can load an extra battery to help with "range anxiety". Having to remove the vertical grip to get at the in-body battery is a small annoyance that comes with using the accessory grip. I always set the camera to use the MB-D17 battery first which often means at the end of the day there is no need to remove the primary battery for charging.