The Nikon D500 is the most advanced Nikon APS-C camera. Because it uses the F-mount, it can certain use any of the over three hundred lenses in existence. But the D500 has one of the most advanced autofocus systems and so certain lenses will shine on the D500 much more compared to other F-mount cameras. In this article, I will tell you about some of the best lenses to use on this amazing camera.
Wide-angle Lenses
Many F-mount lenses that are considered wide-angle on full-frame cameras like the D850 simply won't be as wide when mounted on a camera like the D500. For example, a 20mm lens on the D500 will have the same field of view as a 28mm lens on a full-frame camera.
Thus, when I think of wide-angle lenses for the D500, the Nikon 10-20mm f/4.5-5.6 DX VR AF-P immediately comes to mind. This lens offers a 14-28mm full-frame equivalent field of view and so it will be wide enough for most of the traditional wide-angle landscape style shots.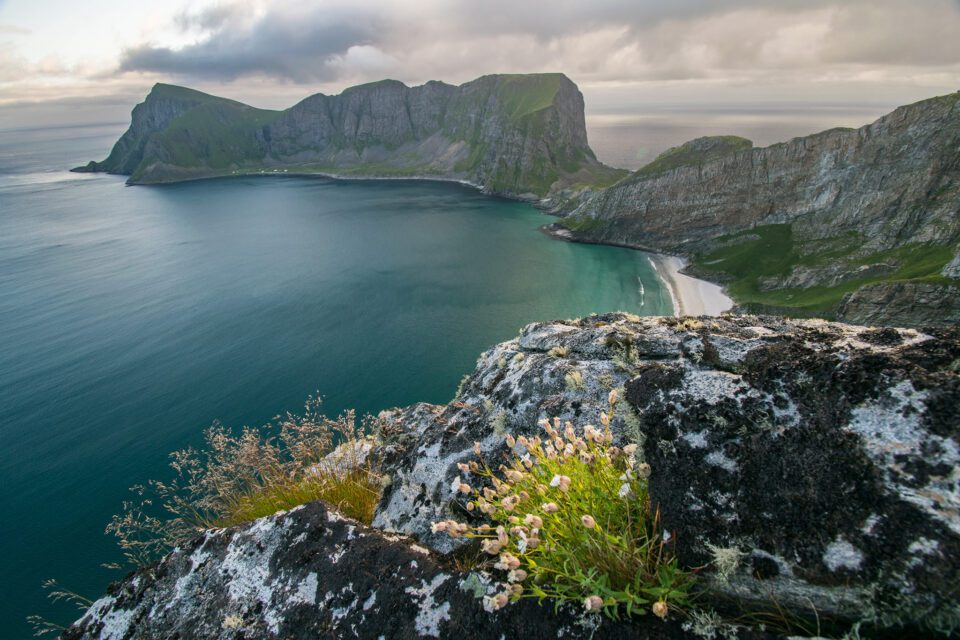 Of course, you can certainly use the wide angle F-mount lenses that cover Nikon's full-frame sensor as well. The Nikon 16-35mm f/4 VR and the Nikon 14-24mm f/2.8G are both excellent wide-angle lenses that are faster than the Nikon 10-20, although they are not as wide and also more expensive.
Something in between the Nikon 10-20 and these full-frame top performers is the excellent third-party Tokina atx-i 11-16mm f/2.8 CF, which is specifically made for DX/APS-C sensors.
Normal Zooms
A lens that I simply must mention is the Sigma 18-35mm f/1.8 DC HSM Art, which is on the border of a normal and a wide-angle. This lens is not only incredibly sharp, but it's fast f/1.8 aperture makes it superb for low-light situations. It's hard for me to think of a better event lens for DX/APS-C format.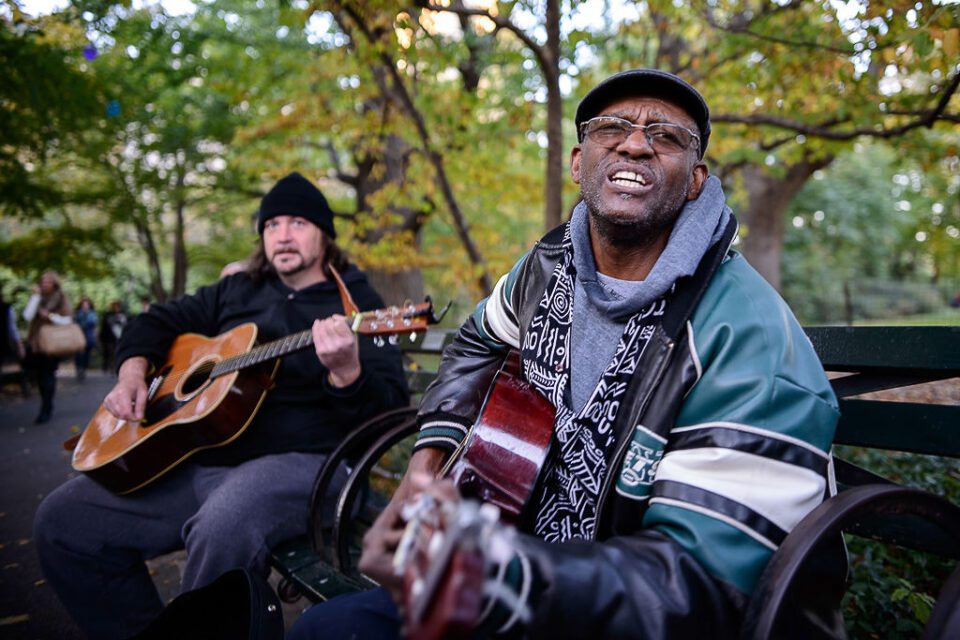 A 24-70 f/2.8 zoom is also a very nice lens to have with the D500. Many people think of the D500 as a wildlife camera but its autofocus ability makes it very nice for hectic events too. Nikon, Sigma, and Tamron make one, with the latter two being a bit cheaper. I would probably go for the Nikon version at this point with decent used prices out there and more ensure compatibility if you want to try it on Z cameras.
If you need a larger zoom range, a very decently performing lens is the Sigma 24-105mm f/4 DG OS HSM Art. Nikon does not have a zoom lens in this range so this Sigma Art fills a real gap.
Normal Primes (20mm to 100mm)
If you're looking for an affordable set of normal primes, I actually think the Nikon f/1.8G lenses are worth a look. Some popular examples are the 24mm, 35mm, 50mm and 85mm f/1.8G. All of these lenses are fairly budget-friendly and you can find many of them used, especially now that many people are switching to mirrorless.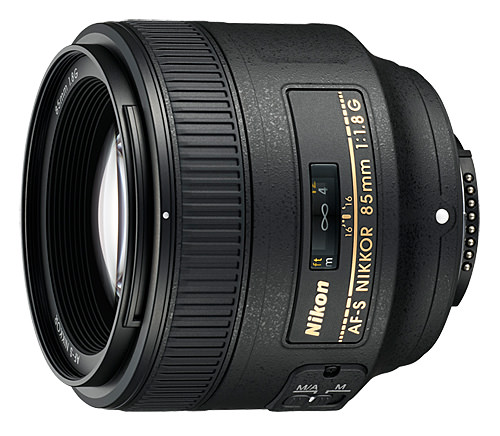 Nikon also has a DX-specific 35mm f/1.8G that is very affordable. There are many copies of these f/1.8G lenses floating around and they are also very decent optically. The other day I shot a portrait with the 50mm f/1.8G and I was more than happy with its performance—and this is coming from a pixel-peeping bird photographer.
In the category of lenses with more character, it would be a crime to omit the Nikon 58mm f/1.4G for portraiture. Although this lens isn't the sharpest lens out there, it offers excellent rendering characteristics for beautiful portraits.
Another amazing set of primes that are rather reasonably priced is the Sigma Art series. These f/1.4 primes like the Sigma Art 24mm, 35mm, and 50mm are fast and they are sharper than average wide-open. Personally, if I were shopping for some new f/1.4 primes, I would look at the Sigma Art series first.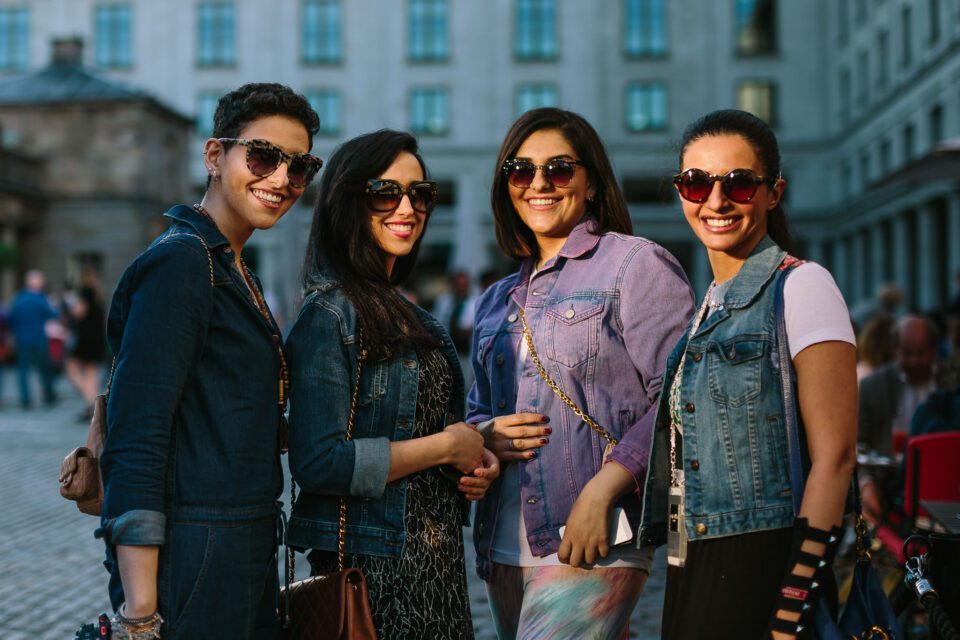 Nikon also has f/1.4 primes like the 35mm f/1.4G. While I probably would go for the Sigma Art series, the Nikon versions are also excellent if you want first-party lenses.
Medium Telephotos (100mm-300mm)
I sometimes browse the work of some talented portrait photographers, and the one lens that is universally appreciated and produces jaw-dropping images in the right hands is the Nikon 105mm f/1.4E. I think I would probably prefer to use this lens on a full-frame camera, but it also works very well on the D500. I've heard people who own this lens say that this is one of the few F-mount lenses they are keeping even after switching to mirrorless Z-mount.
Another lens that is a superb match for the D500 is the Nikon 70-200mm f/2.8E FL VR. Being one of the sharpest and fastest-focusing Nikon zooms, the D500 is one of the few cameras that can do this lens justice. If I were shooting portraits or events outdoors or in a large indoor area, I would probably pick up this lens first.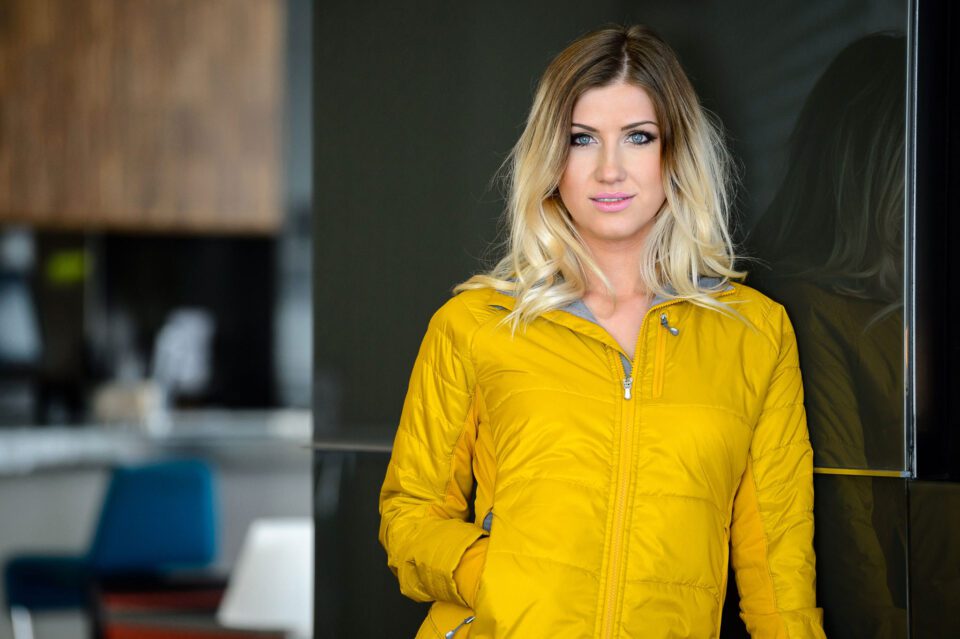 If you don't need as much reach, the Sigma 50-100mm f/1.8 DC HSM Art is another great choice for a medium zoom portrait lens. It is over a stop faster than and weighs almost the same as a 70-200 f/2.8, so it would be excellent for larger indoor spaces or other areas with little light.
Long lenses
Long lenses are typically those with a focal length of 300mm and above. The D500's high pixel density makes 300mmm a good focal length for larger wildlife and I also enjoy this focal length for full-body portraits of people.
With this in mind, it's really hard to avoid thinking of the Nikon 300mm f/4E PF ED VR. This lens uses Nikon's PF technology, and so it's both small and light. In fact, it weighs only 755g (26.6oz), which is hardly heavier than the D500 itself.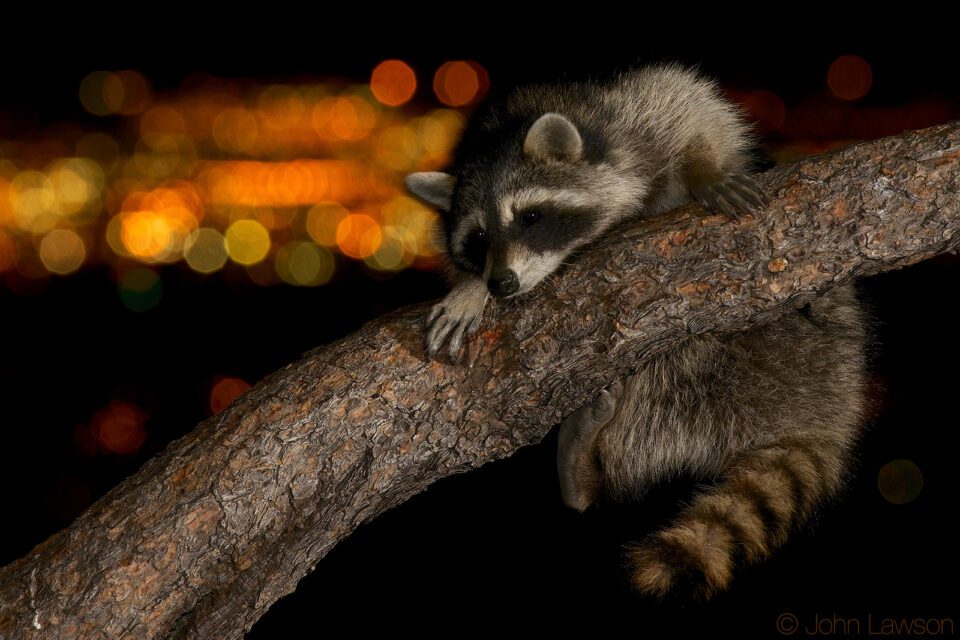 However, if you want a fast and lightweight zoom that goes to 300mm, my choice is the Nikon 70-300mm f/4.5-6.3G DX VR AF-P. This lens is also much more affordable than the 300mm PF lens, and because it's made for APS-C sensors, it's also very light at 415g (14.6oz).
If you want to get more seriously into wildlife, you'll need a lens with more reach. No doubt the most popular lens by far for the D500 is the Nikon 200-500mm f/5.6E VR. This lens is reasonably sharp and offers a constant f/5.6 aperture.
At its price point, the only downside to the Nikon 200-500 is its weight—2.3kg (5.1lbs). While some people have no trouble hand-holding this lens, I know other photographers who do need to use a monopod or tripod with this lens. Two alternatives that solve the weight problem are the Tamron SP 150-600mm f/5-6.3 G2 (2kg / 4.4lbs) and the Sigma 150-600mm f/5-6.3 Contemporary (1.8kg / 4lbs). The Tamron is also weather-sealed, whereas the Nikon and Sigma are not.
Of course, my top recommendation for the Nikon D500 is the Nikon 500mm PF. I actually got this lens after shooting the Tamron 150-600 G2, and it's a huge improvement. Although it is more expensive, it offers three advantages over the superzooms like the Nikon 200-500: it is sharper, it is lighter (1.5kg / 3.2lbs), and it focuses faster. I will go so far as to say that the 500PF is the best wildlife lens for most shooters, especially for its price.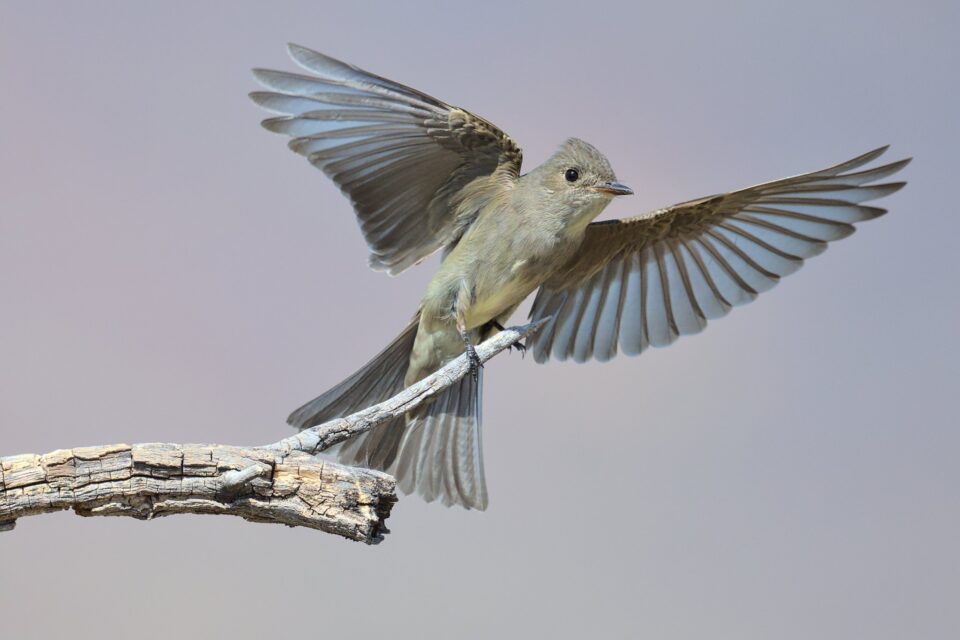 Nonetheless, the D500 plays very well with the truly long glass. Many people use the Nikon D500 with Nikon's 500mm f/4 and 600mm f/4 lenses. Because used prices for these lenses are getting very attractive, I would still recommend a D500 and one of them as a less expensive alternative to getting a mirrorless camera.
Another long alternative is the Sigma Sport 500 f/4 lens, which performs very well compared to the Nikon version, and is even less expensive. I actually encourage readers to take a look at Brad Hill's comparison if you're deciding between the Nikon and Sigma 500 f/4 lenses.
Another exotic that would be great with the D500 is the Nikon 180-400mm f/4E TC1.4 FL. This lens is truly a professional level wildlife lens and its very useful zoom range and internal teleconverter would make it excel at anything from small birds to large mammals.
Macro Lenses
Nikon has quite a few macro lenses but probably the most popular one is the Nikon VR 105mm f/2.8G Macro. This lens offers an excellent working distance for butterflies and skittish insects, and its focal length also makes it very flattering for portraits.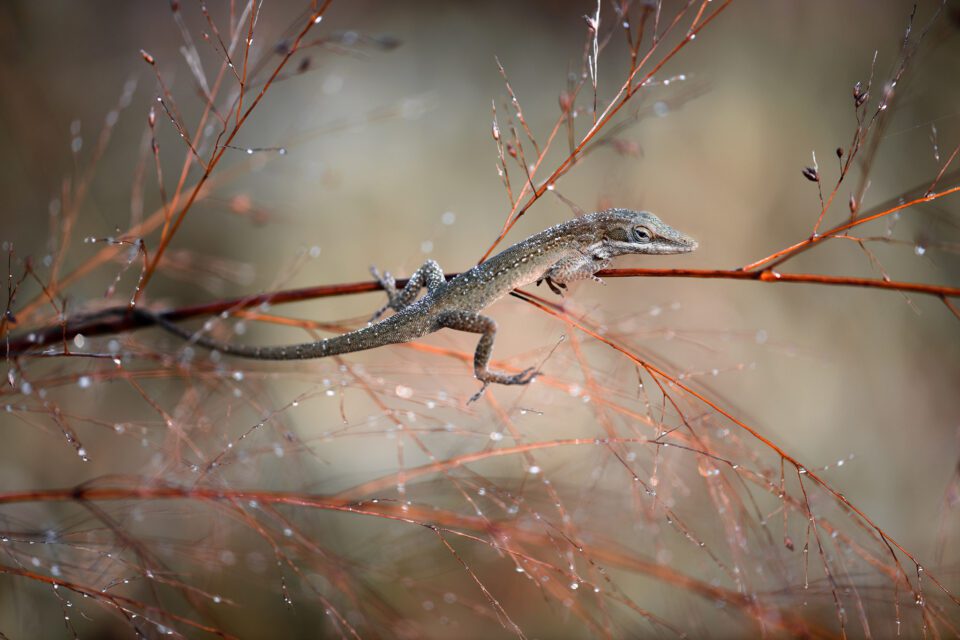 If the 105mm macro is a bit too heavy or pricey, take a look at the Nikon 40mm f/2.8G DX Macro lens. You can get this lens for just under $300 and it also has a true macro 1:1 reproduction ratio. You'll have to get a bit closer for this reproduction ratio, but I have actually found this an advantage in certain situations. Also, a 40mm lens can also be used very easily indoors as a portrait lens or for "detail shots" like the rings in weddings, whereas a 105mm lens will be too long for many shots in cramped environments.
There are also quite a few third-party macro lenses like the Tokina atx-i 100mm f/2.8 FF Macro. This lens in particular is cheaper than the Nikon version and in fact I definitely recommend looking into third-party options like the Tokina. The one third-party macro lens I'd like to highlight is the Venus Optics Laowa 100mm f/2.8 2X Ultra Macro. This lens actually gives an incredible 2:1 reproduction ratio—that's twice the magnification of the typical true macro lens.
Another odd lens that I can't pass up talking about is the Venus Optics Laowa 15mm f/4 Macro. Not only does this lens give you wide-angle and vertical shift for perspective control, it also reaches 1:1 magnification. A wide-angle macro places much more background into the image compared to a regular macro, so this lens is definitely worth a look.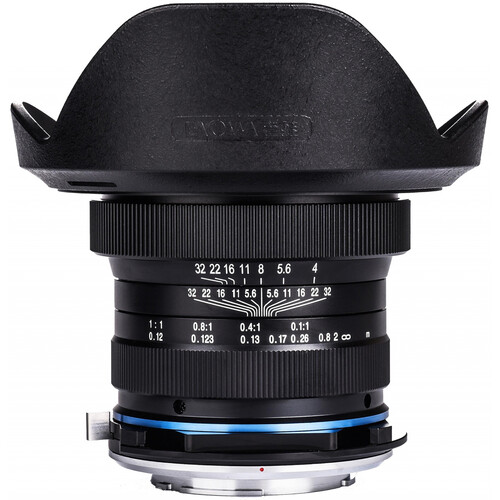 Conclusion
As you have read, although there are hundreds of F-mount lenses, the D500 deserves a very selective set of lenses because it is such a special camera. Its autofocus system makes it perfect for wildlife and unpredictable events, and its excellent sensor allows you to use it for almost any kind of photography. If you have a favorite lens for the D500 that I've missed, I'd love to hear about it in the comments!
Wide-angle lenses
Typical weakness of small sensor cameras. The range is not very wide, but the essential focal lengths are covered. Of the fixed focal length lenses, the Nikon AF DX Fisheye NIKKOR 10.5mm f/2.8G ED stands out. This piece impresses both with its angle of view, covering 180 degrees of the field of view, but also with the shortest focusing distance, which is just a few centimeters from the front lens element.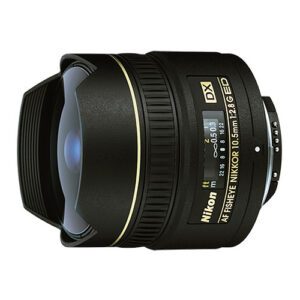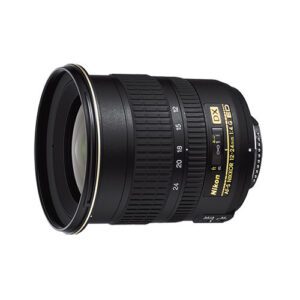 Significantly more versatile is, for example, the Nikon AF-S DX NIKKOR 12-24mm f/4G IF-ED, which is quite robustly built, has a 77mm diameter filter thread and an aperture f/4 throughout the range. What doesn't impress as much is its optical performance, which reflects the time of its introduction and the resolution of sensors of the time. Personally, I'd lean towards the Nikon 10-20mm f/4.5-5.6 DX VR AF-P, which could be briefly described as small in size, big in performance. Of the third-party lenses, the fast, optically good and solidly built Tokina AT-X 11-16mm f/2.8 Pro DX II is worth considering.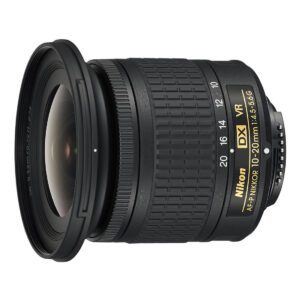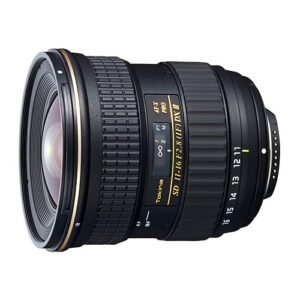 As an economical option starting with 16mm focal length, we can recommend the Nikon AF-S DX NIKKOR 16-85mm f/3.5-5.6G ED VR and then a whole range of lenses starting at 18mm. Of these, the Nikon AF-S DX NIKKOR 18-300mm f/3.5-5.6G ED VR is worth a look, as it can be a one-lens-for-all for many.
Standard lenses
Of the range of lenses covering the standard focal lengths, the Nikon AF-S DX NIKKOR 16-80mm f/2.8-4E ED VR is particularly recommendable.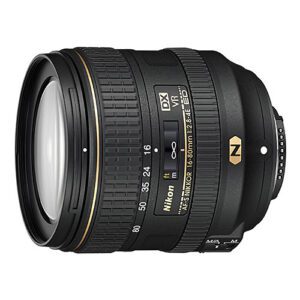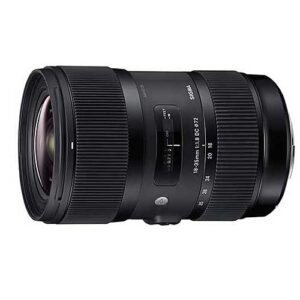 If you want the best, you don't need to read any further. It's just a shame that Nikon no longer takes the DX format quite seriously and doesn't offer a lens with a constant aperture of f/2.8 (or lower) throughout the range. For such a lens you have to go to the competition and it goes by the name of the Sigma 18-35mm f/1.8 DC HSM Art. But the toll it pays for the wide aperture is the small focal length range and the lack of optical stabilization.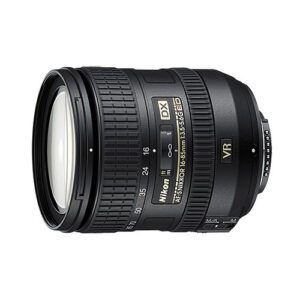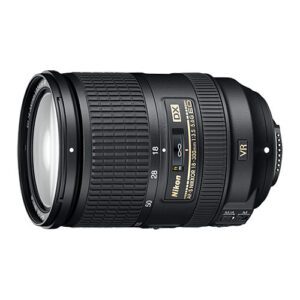 Telephoto lenses
If you want to keep the weight and price of your gear down, you won't go wrong with the Nikon 70-300mm f/4.5-6.3G DX VR AF-P lens. If this focal length range, the lens's speed, or its durability aren't enough, you'll need to leave the shallow waters of DX-specific lenses behind.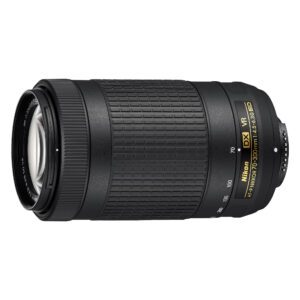 What was more of a disadvantage with wide-angle and standard lenses, the 1.5x focal length extension, is now an advantage. An excellent combination of lenses covering focal lengths of 70 to 500mm is the Nikon 70-200mm f/4G VR and Nikon 200-500mm f/5.6E VR. The latter, when combined with the Nikon D500, has gained a lot of popularity, especially among wildlife photography enthusiasts, because at the long end you get a 750mm focal length when converted to full-frame.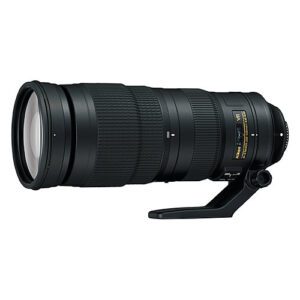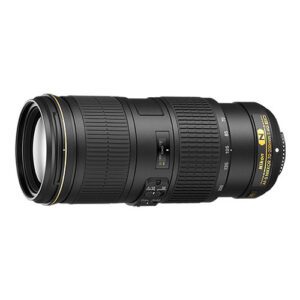 If you prefer fixed lenses, the two telephoto lenses with Phase Fresnel elements, the Nikon 300mm f/4E PF ED VR and the Nikon AF-S NIKKOR 500mm f/5.6E PF ED VR, represent the top in optical quality and transportability.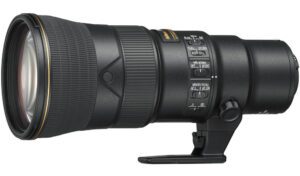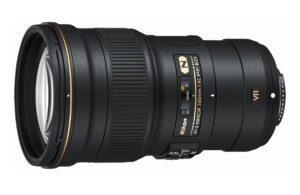 Here you'll find a complete list of Nikon lenses, along with their specifications and our in-depth reviews.