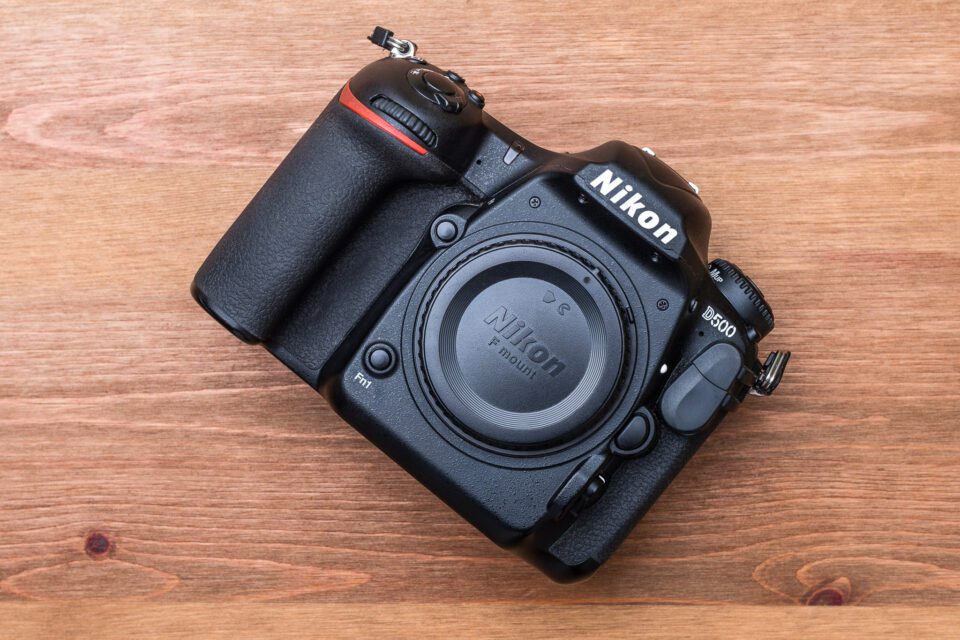 Welcome to Photography Life's hub page for the Nikon D500! Here, you can ask questions about the D500, view full-resolution RAW photos, read user reviews, learn how to set your Nikon D500 for any situation, and more. If there's something you've wanted to know about the Nikon D500, this is the most in-depth resource you'll find anywhere online.
This page is meant for anyone who currently uses the Nikon D500, plus photographers who may be considering it. Our team at Photography Life has tested the D500 extensively (in fact, about half of us currently shoot with it full-time), so we have a wealth of knowledge to share about this camera and all of its intricacies.
See the menu below for all the topics covered in this hub. You can click on any of them to jump to that section of the page.
Introduction to the Nikon D500
If you're encountering the Nikon D500 for the first time, what you need to know is that it's a high-speed, advanced-tier camera mainly intended for sports and wildlife photographers.
The Nikon D500 has a 20-megapixel APS-C sensor with an approximately 1.5x crop factor relative to full-frame. (Nikon calls its APS-C sensors "DX" and its full-frame sensors "FX." See more at Nikon DX vs FX.)
Nikon generally positions its DX cameras as lower-end due to the smaller sensor, but the Nikon D500 is Nikon's most advanced DX DSLR ever. It has the same autofocus system as the flagship-level Nikon D5, 10 frames per second shooting, dual memory card slots, and a large buffer that allows you to take 200 images in a burst before the camera slows down.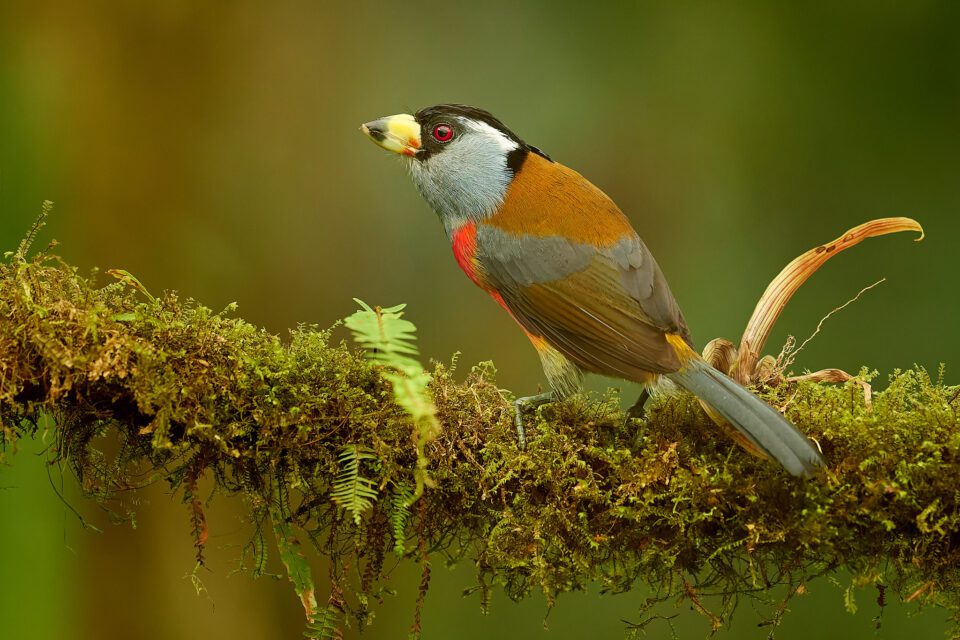 Tree of Life
The Nikon D500 is the fifth camera of its kind. It does not yet have any replacement model from Nikon. The order is:
Nikon D100: Announced 2002. 6 megapixels (a lot for the time!), 3 frames per second, 5 autofocus points
Nikon D200: Announced 2005. 10 megapixels, 5 FPS, 11 autofocus points
Nikon D300: Announced 2007. 12 megapixels, 6 FPS (8 with grip), 51 autofocus points
Nikon D300s: Announced 2009. 12 megapixels, 7 FPS (8 with grip), 51 autofocus points. First camera in the series to have video
Nikon D500: You are here! Announced 2016. 20 MP, 10 FPS, 153 autofocus points
These are all high-speed Nikon DX cameras meant for sports and wildlife photographers. You can see that Nikon steadily improved the resolution, frame rate, and focus system of these cameras as time went by. The D100 through D300s are outdated cameras from 2009 and earlier, and we don't recommend them any more.
Why Nikon never released a D400, the world may never know. Maybe it's the unlucky number 4 in Japanese culture (though that fails to explain the Nikon D4). Or, maybe they realized that so much time had passed since the D300s that the replacement needed a much higher model number. Nikon's naming schema for DSLRs has always been a bit odd.
Note:
The Nikon D500 is not related to Nikon's D600, D700, or D800 series, which are all full-frame DSLRs targeted toward different audiences.
How does the Nikon D500 hold up today, given that it was announced in 2016? Even though some of its specifications lag behind the newest mirrorless cameras, the Nikon D500 remains arguably the most advanced APS-C DSLR ever made. It might stay that way forever, since most camera companies have now shifted focus toward mirrorless. See more at DSLR vs Mirrorless Cameras.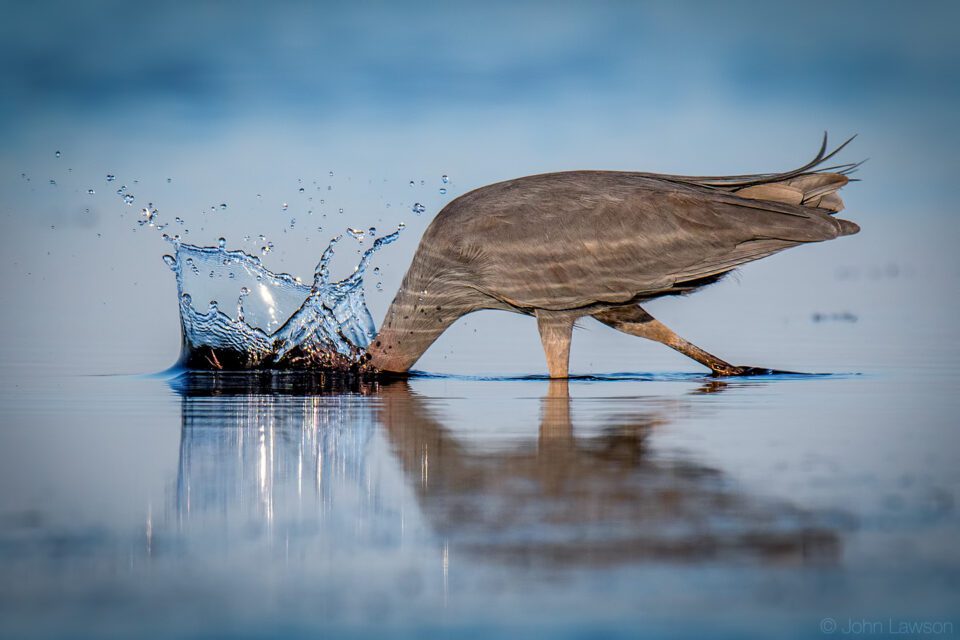 Important Specifications
Announced: January 6, 2016
Sensor: APS-C, 20.7 megapixels (5568 x 3712 pixels)
ISO Range: 100-51,200 (50-1,640,000 extended range)
Shutter Speeds: 1/8000 to 30 seconds; bulb and time options in Manual mode
Flash Sync Speed: 1/250 second
Shutter Durability: Rated to 200,000 actuations
Maximum Frame Rate: 10 FPS
Buffer Size: 200 images (lossless compressed RAW)
Storage: Two card slots: 1 XQD (CFExpress compatible), 1 SD (UHS-II compatible)
Viewfinder: Optical; pentaprism with 100% frame coverage and 1.0x magnification
Rear LCD Screen: Tilting touchscreen, 3.2-inch diagonal, 2.36 million dots
Metering: 180,000-pixel RGB sensor, -3 to +20 EV range
Autofocus System: 153 focus points (55 selectable)
AF Sensitivity Range at f/2: -4 to +20 EV
Video Features: 3840 x 2160 (4K) up to 30fps; 1920 x 1080 (HD) up to 60fps; H.264/MPEG-4 encoding
Secrets of the D500: You found it
Connectivity: Wi-fi, Bluetooth, HDMI out, Analog stereo audio in/out
Power: EN-EL15 Li-ion battery 14Wh
Battery Life: 1240 shots per charge (CIPA standard)
Size (WxHxD): 5.8 x 4.6 x 3.2 inches / 147 x 115 x 81 millimeters
Weight with Battery & Card: 1.9 pounds / 860 grams
Price: $2000 at launch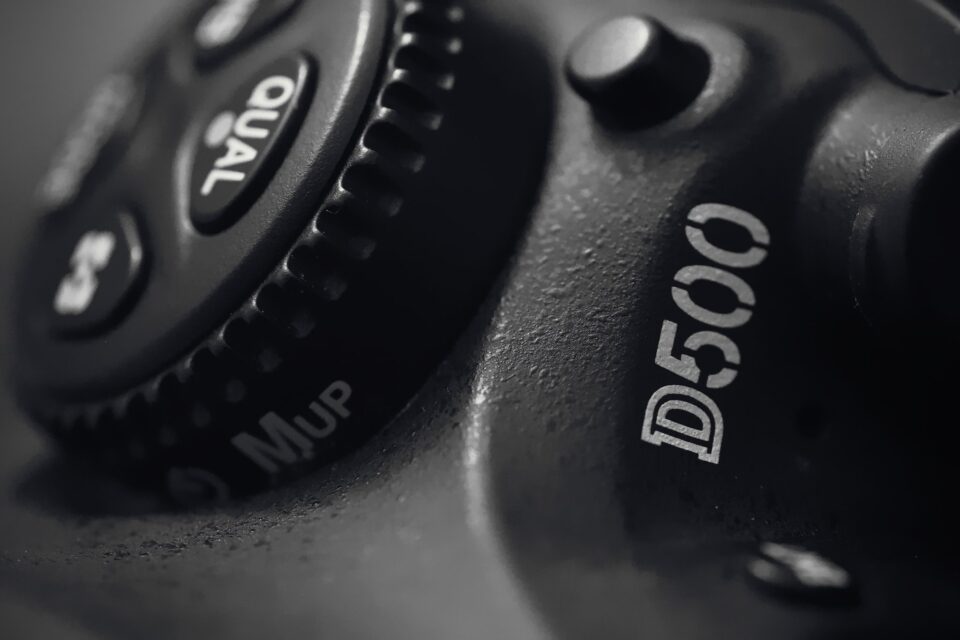 Nikon D500 Review
At Photography Life, we take great care when testing photo gear. Our reviews are based on long-term experience with the equipment we test, and the Nikon D500 is no exception.
When we reviewed the camera in 2016, we gave it an overall score of 4.5 (out of 5) and our Photography Life Gold Award. A quote from the review that sums up our thoughts is:
The D500 is an instant classic. So long anticipated and it gets so many things right. I've spent some time in this review pointing out some disappointments or frustrations with the camera… but I can overlook those things because this camera is so capable, so much fun to use, even exciting.

– John Lawson, Photography Life's Nikon D500 Review
Although several years have passed since we published that review, the camera remains one of our favorite cameras for sports and wildlife photographers today. The D500's price on the used market is especially attractive for sports and wildlife photographers on a budget.
That said, our extensive testing did reveal a few issues with the Nikon D500, including occasional lock-up glitches. I recommend reading our Nikon D500 review, linked above, to get the full picture.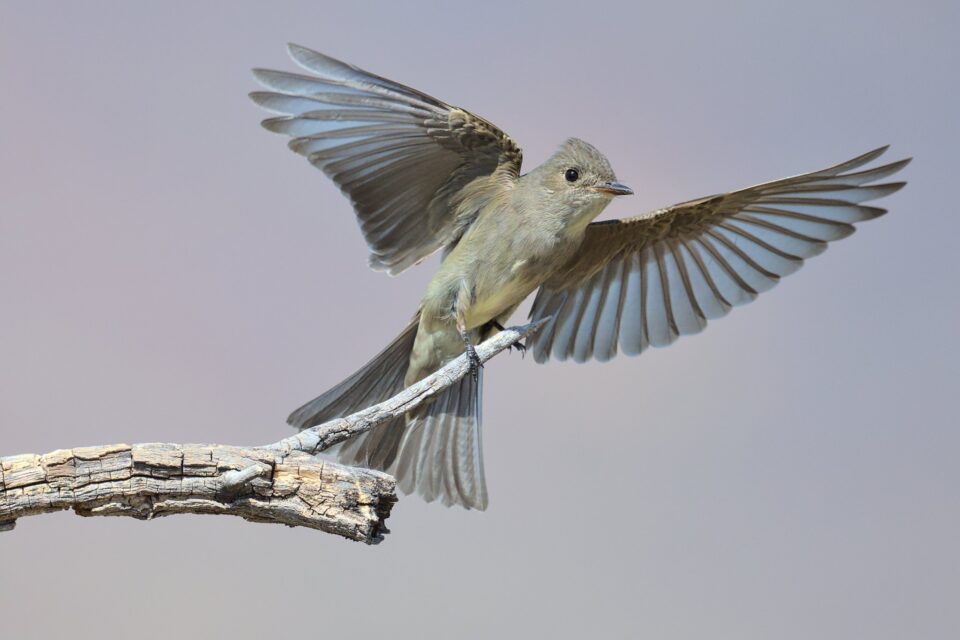 The Nikon D500 has a huge menu with hundreds, if not thousands, of possible settings. Where do you even start?
Our basic recommendation is to make sure you've set the following items in the menu, which are crucial:
We also recommend disabling autofocus from the shutter button and exclusively using the D500's AF-On button to focus instead. This change can seem awkward at first, but you'll grow to love focusing with the rear button, especially for photographing any subjects that move. You can read more here about back-button focus and why pros love it so much.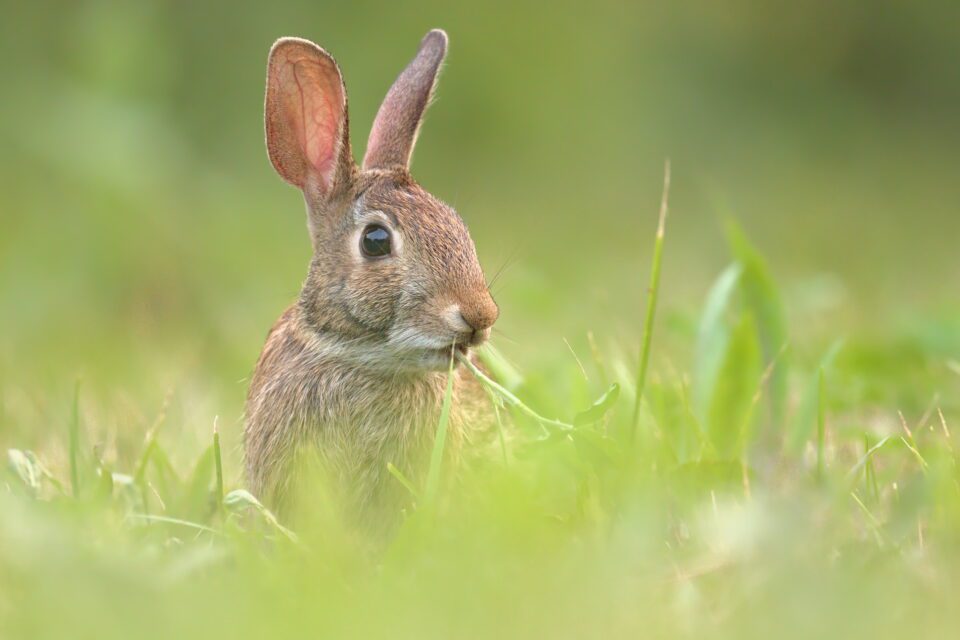 To turn your camera into a back-button focusing workhorse, change the following setting:
If you want to see more of our recommended settings, we've gone item-by-item through the D500's menu (really!) and given our complete suggestions. This includes our reasoning behind each recommendation when applicable. Find it here:
Sports and Wildlife Photography?
The Nikon D500 is a sports and wildlife camera through-and-through. It has an excellent autofocus system along with a very good buffer and frame rate. There's no question that the D500 was designed for fast-moving situations.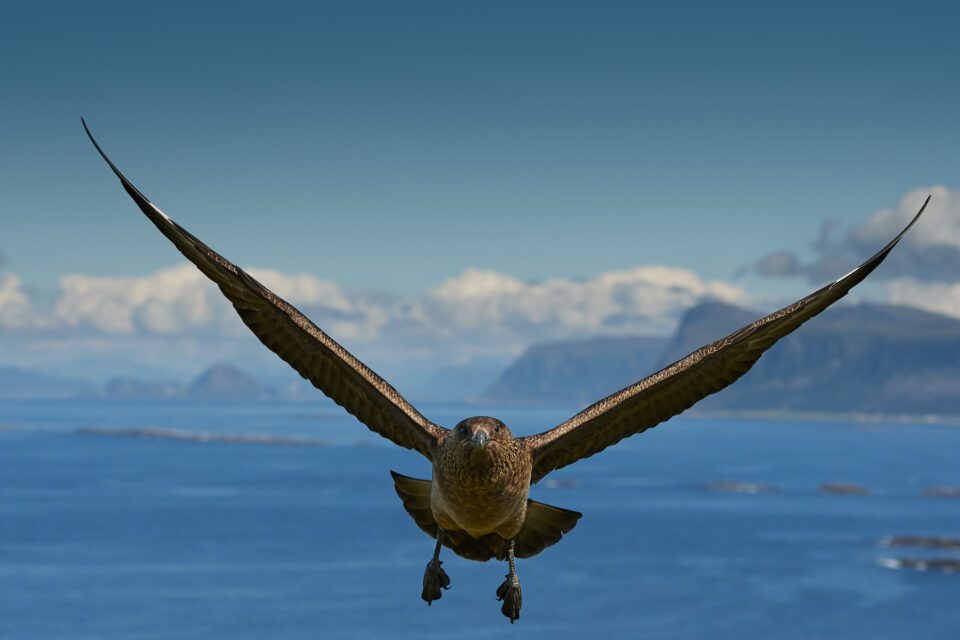 We've written a complete guide to using the Nikon D500 for sports and wildlife photography. It includes our optimal menu settings, favorite lenses, recommended accessories, and other valuable tips for getting the most out of the D500 as a sports and wildlife photographer. You can find it here:
Landscape Photography?
With a 20 megapixel APS-C sensor, the Nikon D500 doesn't look like a landscape photography camera on the surface. And the truth is that there are several cameras on the market at a similar price that are probably better choices if landscape photography is all you do. Nevertheless, the D500 can shine in this genre as a bit of a hidden gem.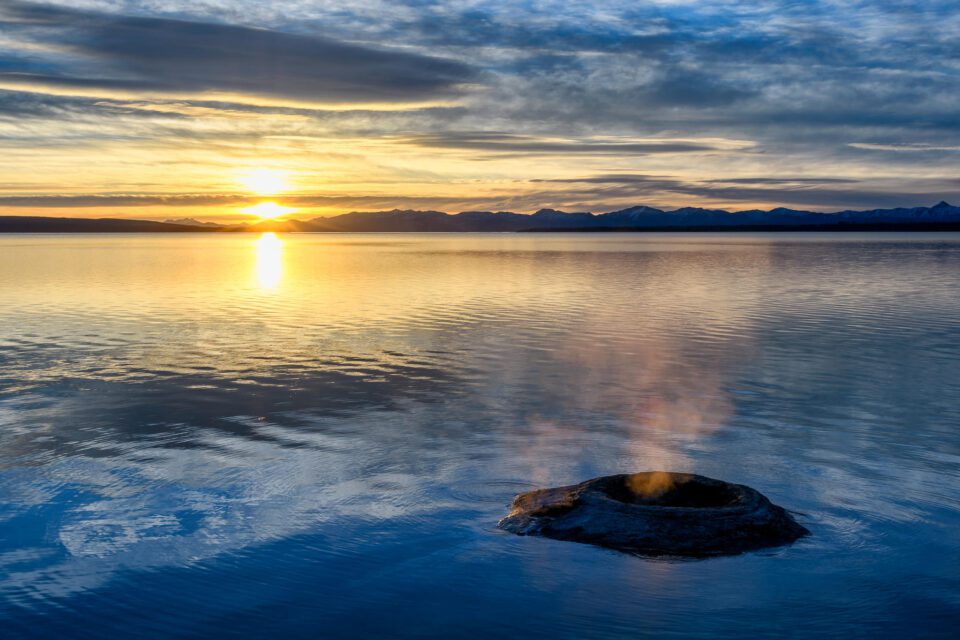 How can you make the most of the Nikon D500 for photographing landscapes? A separate article of ours covers everything you need to know. The Nikon D500 is a versatile camera, but you need to set it right and use the correct accessories in order to get good landscape shots. Check out our guide here:
Videography?
Even though the Nikon D500 is from 2016, it packs some interesting video features that remain relevant today. The most noteworthy is that it shoots 4K, but that's not the only useful tool on the D500 for videographers.
+++
We have a guide on this, too! (Are you sensing a theme?) Even though the Nikon D500 is not necessarily geared toward shooting video, you can still get amazing footage out of it. The following guide covers everything you need to know:
Close Competitors to the Nikon D500
Nikon D500 vs D7500
The most similar camera to the D500 within Nikon's own lineup is the D7500. The D7500 is a slightly lower-end camera and part of the D7000-series DSLRs. However, the two cameras have the same sensor, meaning that their image quality and high ISO performance is identical. Which one is right for you? To help answer that question, here's a table of their most important differences:
+++
Due to the better autofocus system and much bigger buffer, the D500 is the camera I'd recommend to professional sports and wildlife photographers. However, the D7500 still has an impressive +++-point focusing system and 8 FPS, making it an excellent budget option. Used prices on both cameras are excellent these days, but a used D7500 is a particularly good value.
Nikon D500 vs Canon 7D Mark II
Stepping outside the world of Nikon, one close competitor to the D500 is the 7D Mark II from Canon. However, the D500 has the advantage of being released about 15 months after the 7D Mark II, so it's undeniably the more advanced camera.
Nevertheless, these two DSLRs are geared toward the same audience of fast-action photographers. They also launched at similar prices of $2000 for the D500 and $1800 for the 7D Mark II.
+++
The Nikon D500 is ahead, but the Canon 7D Mark II is no slouch. If you're new to both brands, I'd get the D500. However, if you shoot Canon and are considering switching, my recommendation is to hold off. A more natural upgrade for you is a Canon mirrorless body (which also lets you use all your existing lenses, with the Canon EF-EOS R adapter).
Nikon D500 vs Canon 90D
A fairer comparison is to test the Nikon D500 against the Canon 90D. On one hand, the Canon 90D is from a lower-end line of cameras (positioned much like Nikon's D7500). On the other hand, the Canon 90D is a much newer camera from 2019, while the Nikon D500 is from 2016. Here's how their key specs compare:
+++
This time, my suggestion is to get the Nikon D500 if you primarily photograph action and the Canon 90D if you primarily photograph landscapes. The D500's autofocus system and buffer are much better for sports and wildlife photography, but the 33 megapixel sensor on the Canon 90D will usually capture more detail on nonmoving subjects.
Read more in our complete Nikon D500 vs Canon 90D+++ comparison
Nikon D500 vs Pentax K-3 III
One of the Nikon D500's most recent competitors in the DSLR world is the Pentax K-3 III. Pentax is the only DSLR company that has refused to abandon the DSLR ship. Whether that's a good investment remains to be seen. But it does mean that the K-3 III (launched in +++) has some newer features than the Nikon D500.
+++
On paper, the Pentax K-3 III is neck-and-neck with the Nikon D500. It has 26 rather than 20 megapixels, a faster burst of 12 FPS shooting, and in-body image stabilization. Meanwhile, the Nikon D500 has a bigger buffer+++ and a better autofocus system.
However, between the two, I recommend the Nikon for most photographers. Prices for a used Nikon D500 are great these days. Combine that with the amazing range of Nikon F-mount lenses, many of which don't have an obvious alternative for Pentax shooters. In short, you can get a world-class kit for sports and wildlife photography more easily – and for a lower price – with the Nikon D500.
Read more in our complete Nikon D500 vs Pentax K-3 III+++ comparison
Nikon D500 vs Mirrorless Competition
It seems like every week there's a new mirrorless camera on the market with impressive features. Subject-recognition autofocus and bursts over 20 FPS are practically the norm these days. Is there still room to get the Nikon D500 now that we're living in a mirrorless world?
I sure think so. First off, the 153-point autofocus system on the Nikon D500 remains better than the autofocus on most mirrorless cameras, including many of the ones with subject-recognition focus technology. Second, there's the amazing used prices of the Nikon D500 that I've already mentioned on this page a few times. Simply put, you won't find any mirrorless cameras for those prices that match the D500 in speed and competence.
Finally, there are the differences between DSLRs and mirrorless cameras in general. The optical viewfinder on the Nikon D500 has zero lag, making it easy to track fast-moving subjects. The D500 has great battery life that outlasts most mirrorless cameras. And, most importantly, Nikon's F-mount lineup of lenses for the D500 is one of the most complete and advanced in the world.
If I had a few thousand dollars to invest in a kit for sports or wildlife photography, I wouldn't go with one of the newest mirrorless cameras. Instead, I'd buy a Nikon D500, an older generation 70-200mm f/2.8, and an F-mount supertelephoto.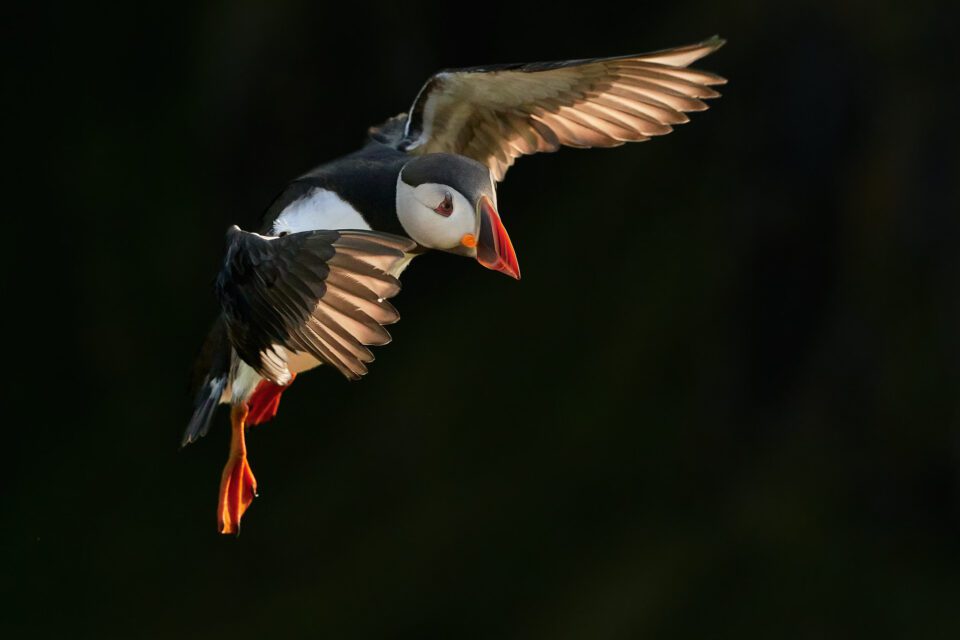 Best Lenses for Nikon D500
There are countless lenses that are compatible with the Nikon D500. After all, Nikon's F-mount has been a standard in the photography world for decades. But only a few make our top-of-the-top recommendations for the D500. Here they are:
1. Nikon 300mm f/4 and 500mm f/5.6 PF Lenses
Two lenses share the #1 spot here: Nikon's 300mm and 500mm phase-fresnel (PF) lenses. Quite simply, these are two of the best telephoto lenses ever made.
What makes these lenses so special? They're lightweight, relatively bright, and very fast to focus on the D500. Their sharpness numbers are through the roof. They also have very useful focal lengths for sports and wildlife photography on the D500 (offering full-frame equivalent focal lengths of 465mm and 775mm).
The 300mm f/4 costs $+++ new, and the 500mm f/5.6 costs $+++ new. So, they're not the cheapest lenses, but they're much less than an +++exotic supertelephoto. Both are perfect for capturing distant action on the Nikon D500.
Which one of the two lenses is better? Or should you just get both?
I don't think you need both. Instead, figure out how much reach you need. 300mm is a good focal length for bigger or closer subjects, whereas 500mm is ideal for small, distant wildlife. I suggest the 300mm f/4 if you're a sports photographer and the 500mm f/5.6 for wildlife.
Note that both lenses are compatible with teleconverters. If you intend to go this route, the combo I recommend is the 300mm f/4 with Nikon's 1.4x teleconverter, which gives you a 420mm f/5.6 lens.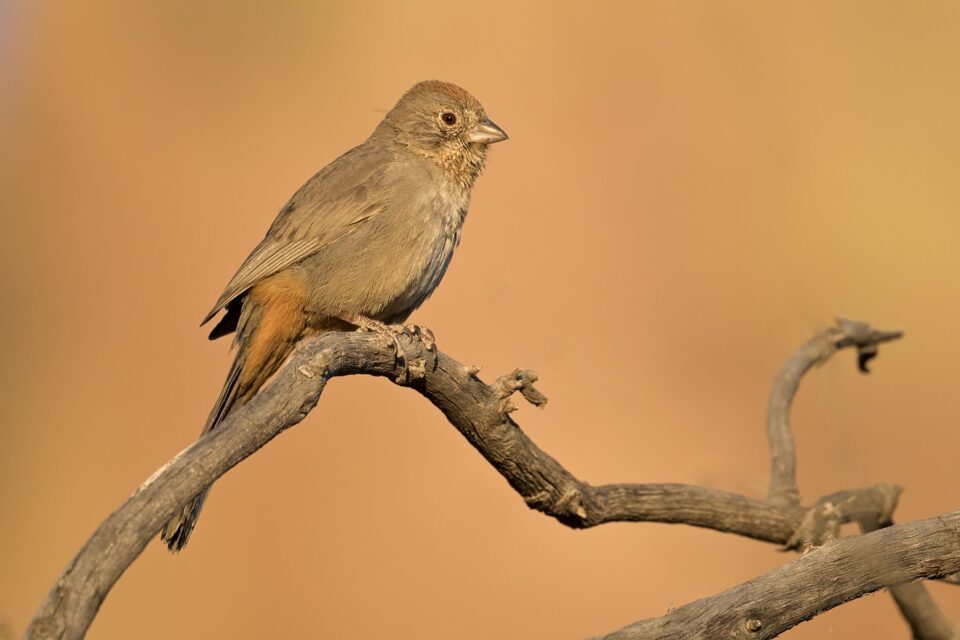 2. Nikon 16-80mm f/2.8-4
This is the best midrange zoom that Nikon ever made for its DX DSLRs. It covers an extremely useful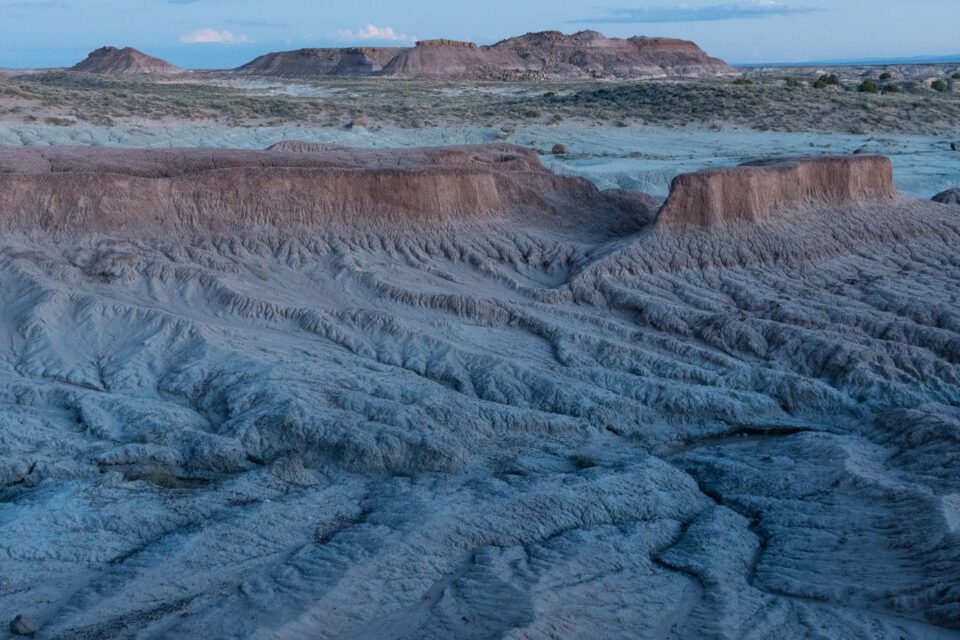 3. Nikon 50mm f/1.8G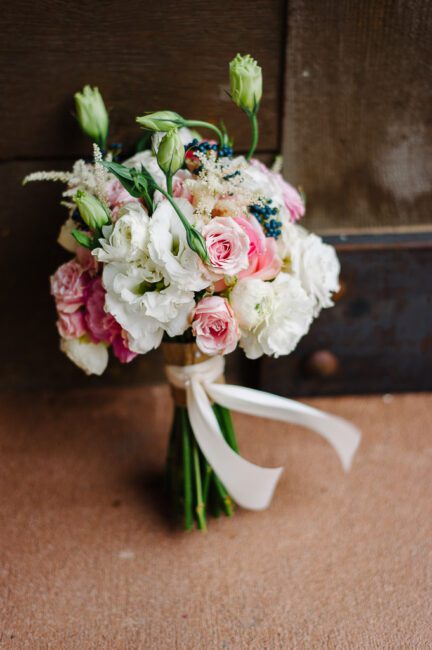 4. Tokina 11-20mm f/2.8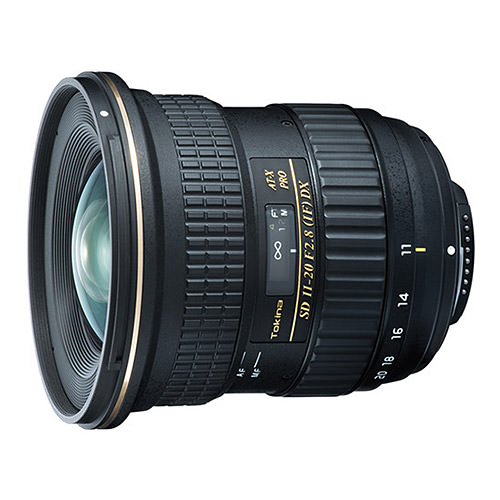 5. Nikon AF-P 70-300mm VR (Either Version)
Nikon makes two 70-300mm lenses with an AF-P motor and vibration reduction. One of them is a DX lens (the 70-300mm f/4.5-6.3 VR DX) and one is an FX lens (the 70-300mm f/4.5-5.6 VR).
Both are excellent choices on the Nikon D500. They cover a very useful range of focal lengths and are impressively lightweight. But which one should you get? There are three differences that matter:
The DX lens is less expensive (about $400 vs $600 new)
The DX lens weighs less (415 grams vs 680 grams, AKA 0.9 pounds vs 1.5 pounds)
The DX lens does not cover any Nikon full-frame camera
Although there are minor differences between them in image quality and handling, those are by far the most important points. Are you willing to pay more and carry a heavier bag in exchange for a lens that is also compatible with Nikon's full-frame cameras?
Photographers who only ever shoot with the Nikon D500 will be fine with the DX lens. However, anyone who expects to buy a Nikon FX camera one day (either to replace or supplement the D500) should get the FX lens, so that it works on all their cameras.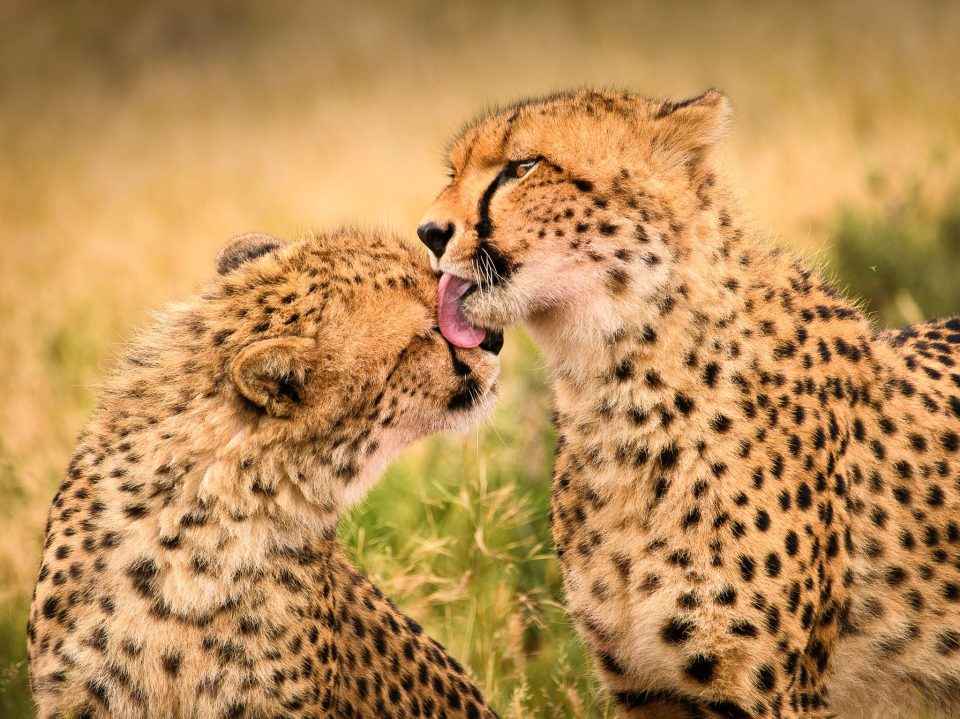 More Lens Recommendations
You're in luck! As part of our continuing coverage of the Nikon D500, we've written a complete guide to all the lenses we recommend for D500 users. This guide has longer comparisons and detailed sharpness results from a wide range of lenses. You can read it below:
Sample Images from the Nikon D500
We've taken no shortage of sample images from the Nikon D500. All the sample images below are presented with full-resolution RAW files that you can download to examine this camera's performance at different ISOs.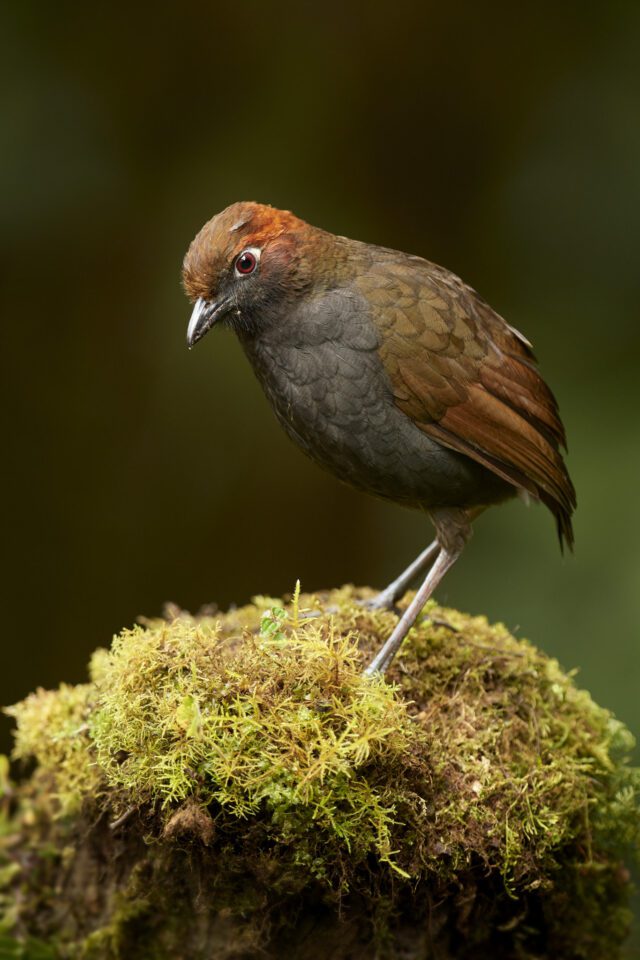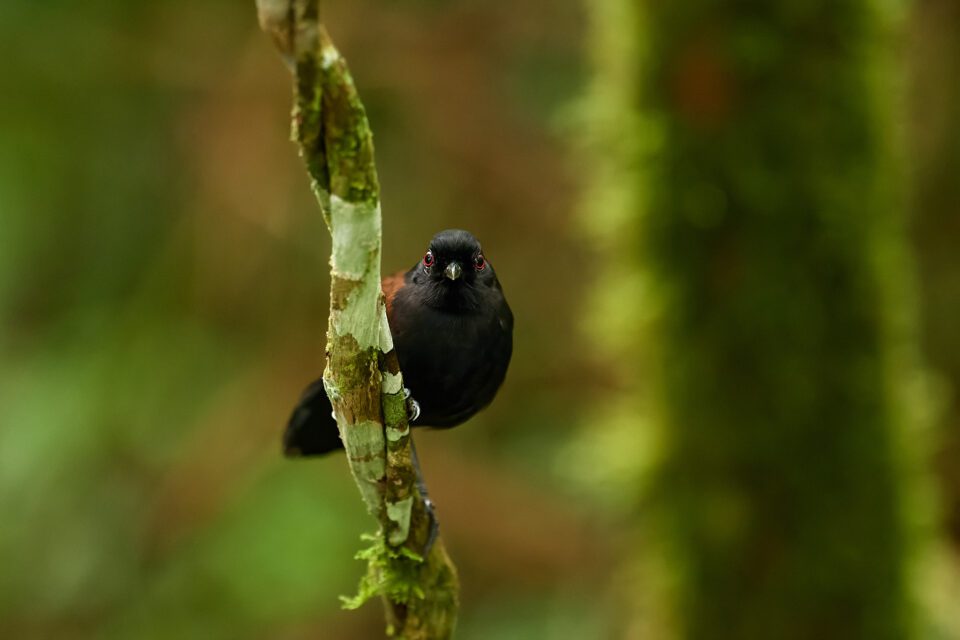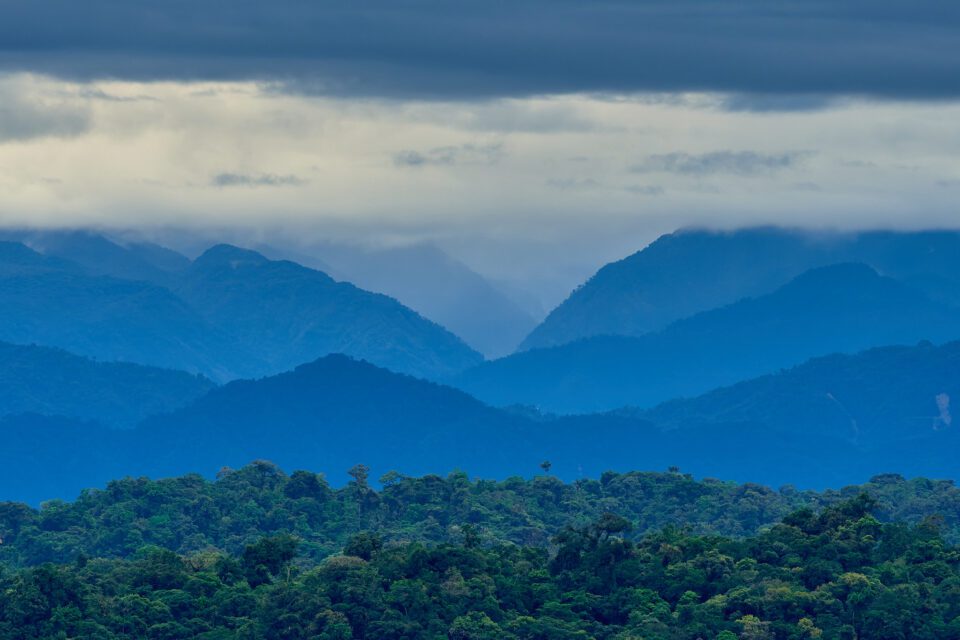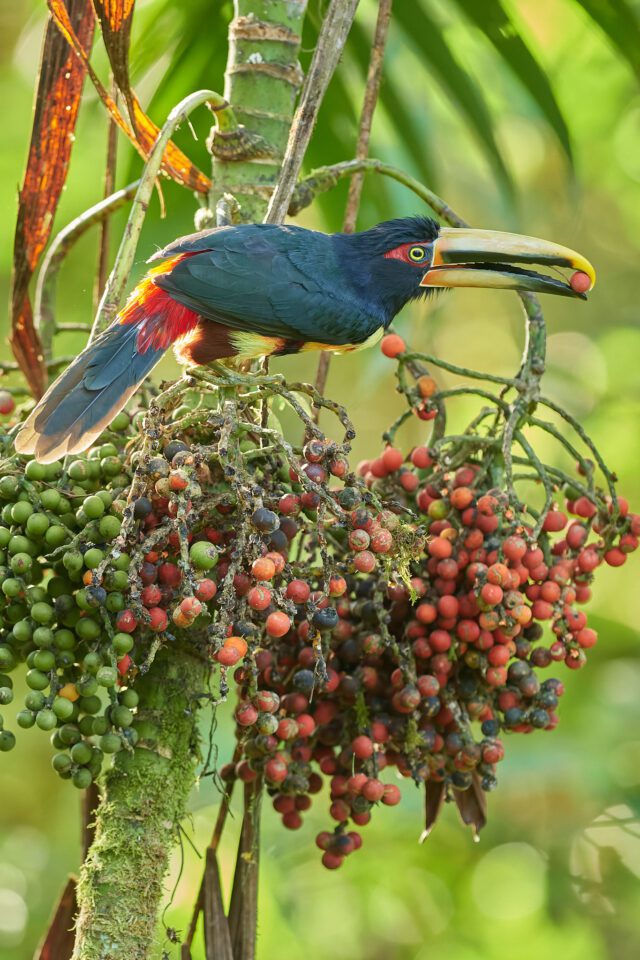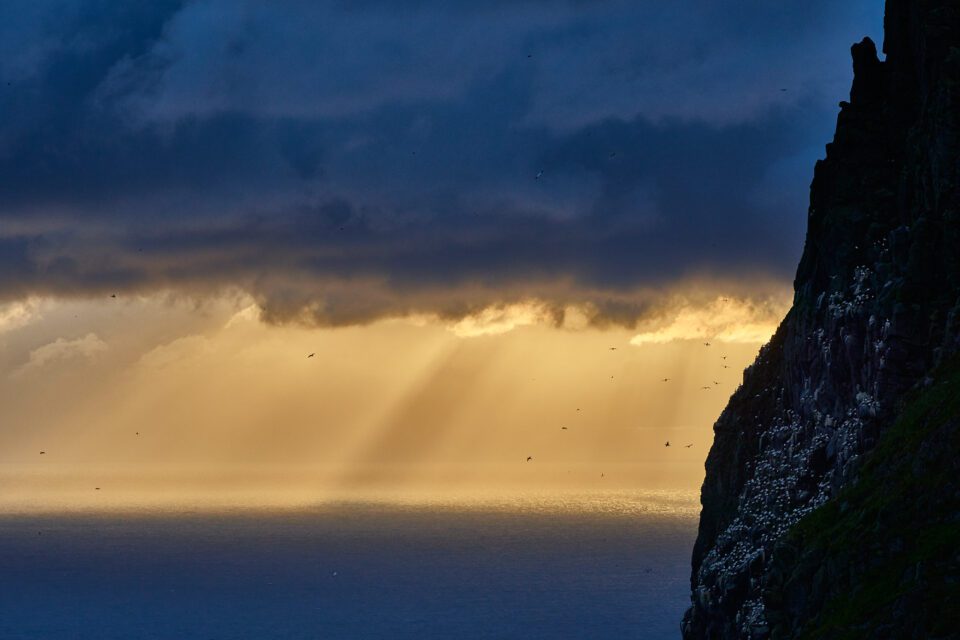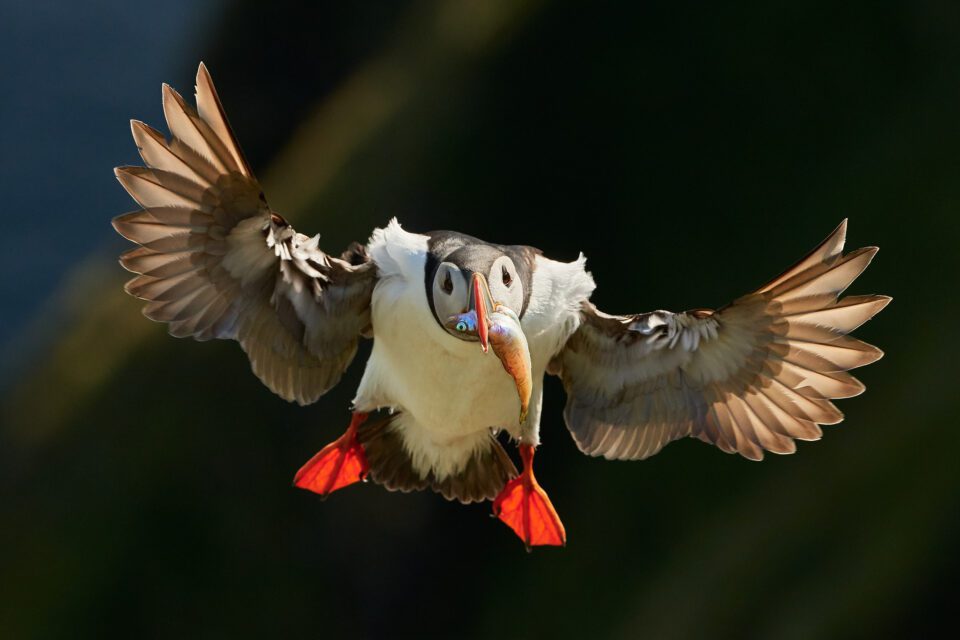 Dozens more sample photos are available at the link below, including full-resolution RAW files. This way, you'll know beyond a doubt if the D500 has sufficient image quality for your needs.
Do You Have Questions About the D500?
We have a dedicated, active forum on Photography Life for all things D500. This is where you can troubleshoot your Nikon D500, share photos you've taken with the camera, and – most importantly – talk to photographers who use their D500 every day. For anything you want to know or share about the Nikon D500, no matter how small, this is the place to go.
Nikon D500 User Reviews
As the final part of this Nikon D500 hub page, we invite you to read user reviews of this camera. You're also free to share your thoughts with us and our readers by adding a review below.
Please rate the camera out of five and keep your response under 250 words. We want to hear your honest impressions of the pros and cons of the Nikon D500, plus anything else you'd like to share about the camera. Note that reviews may take up to 48 hours to appear below.