I've been continuing my field work for my hands-on review of the Nikon 1 V3 and spent some time capturing images of birds-in-flight at Grimsby Harbour. This has been a particularly severe winter and some of the Great Lakes have frozen over completely. This is only the fourth time in the past 40 years that this has happened. As you can see from the image below, Grimsby Harbour is frozen solid out past the lighthouse. This made for some interesting captures of birds-in-flight.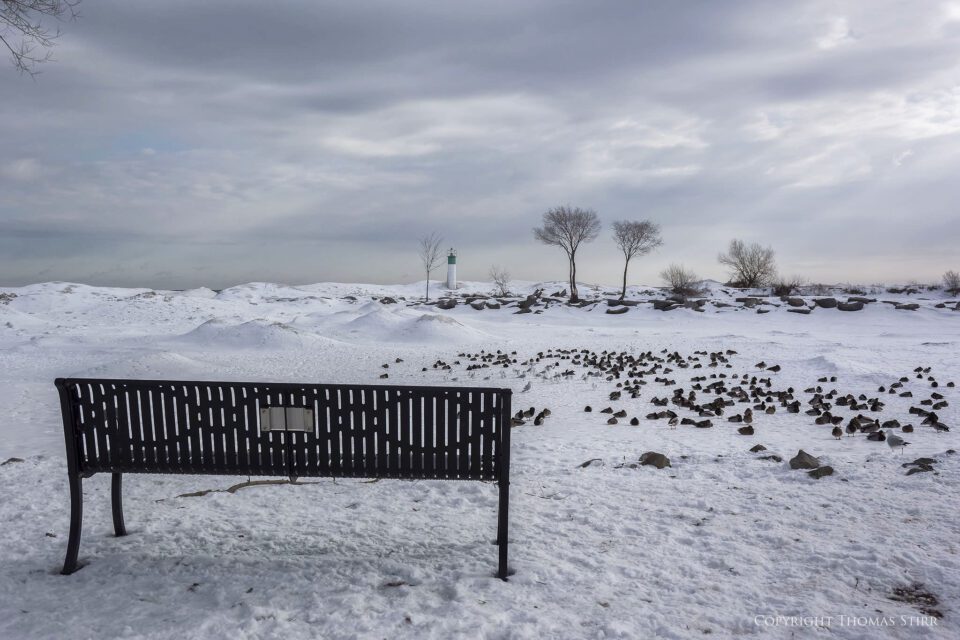 When I went out first thing in the morning it was still somewhat dull and grey. This made trying to capture any images of gulls a bit difficult so I initially concentrated on ducks and geese as they provided more contrast.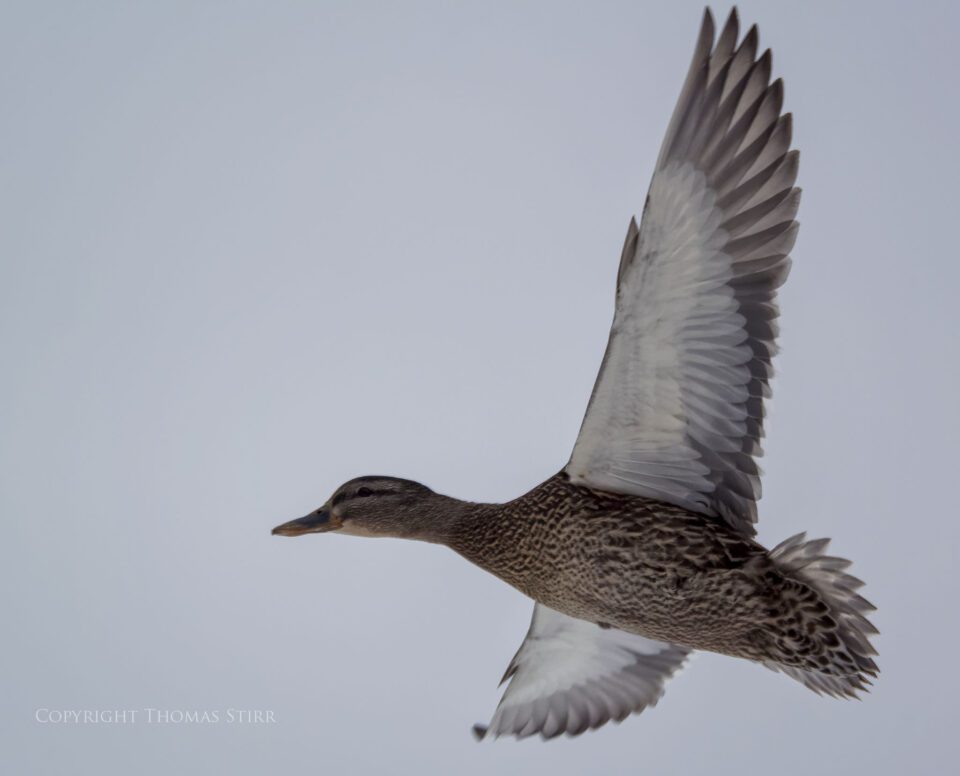 I used my Nikon 1 CX 70-300 f/4.5-5.6 VR lens for all of the bird images in this article, using f/5.6 for most of the photographs.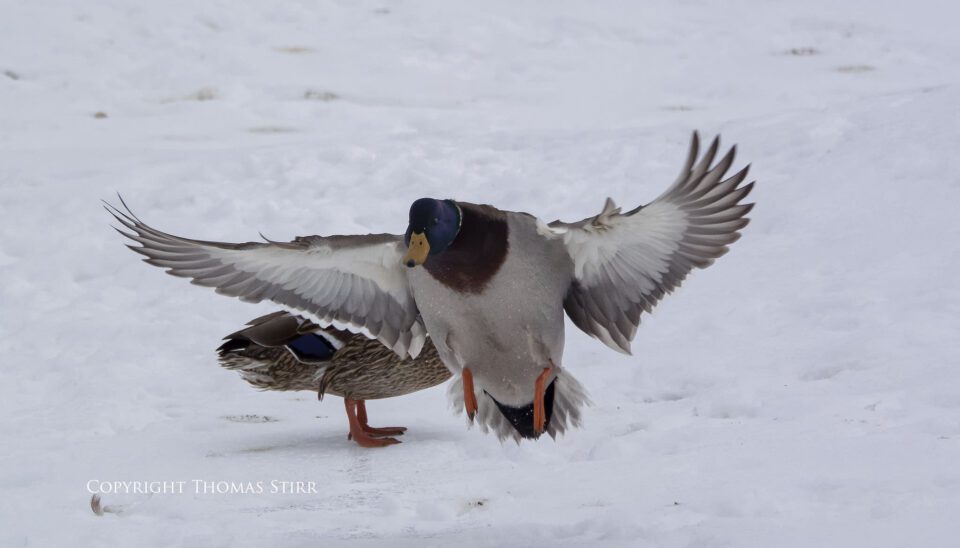 After ensuring that the Nikon 1 V3's battery was fully charged, I attached the EVF and grip. To see how many images I could capture on one battery charge I shot all day only using the EVF, even for reviewing my photographs. I did not use the rear screen of the camera at all during the test period. I shot Jpeg fine + RAW all day long, using both AF-S and AF-C 20 fps.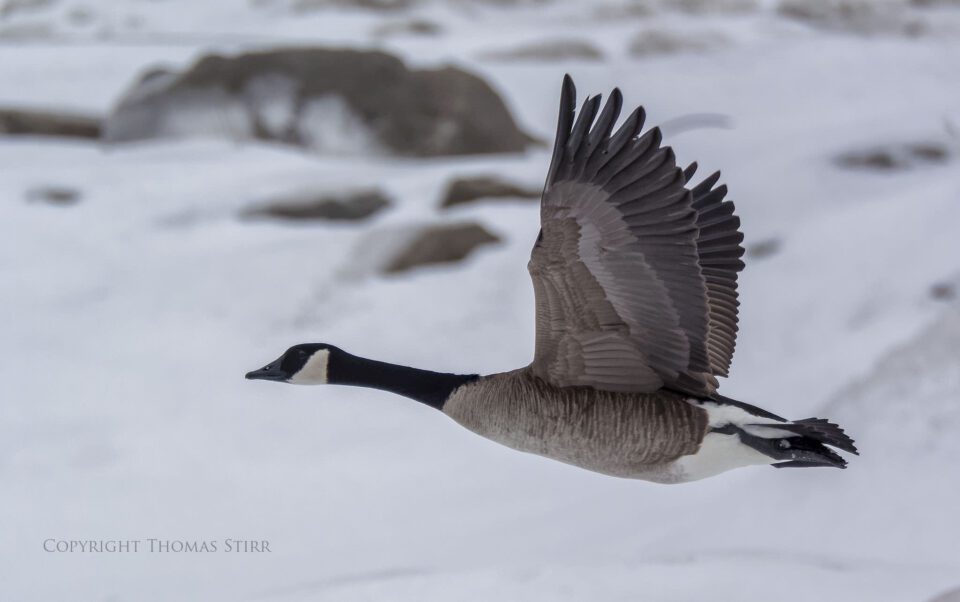 After filling the 32 GB microSD card, I downloaded all of the files, formatted the card, then I reloaded it back in the camera and kept shooting until I had completely drained the battery of the Nikon 1 V3. I was simply astounded with the number of images that I was able to capture on one battery charge: 2,730 images! If I had not done this test personally I would have never believed that this was possible. Those of us that were worried about having to constantly take the grip off the Nikon 1 V3 in order to change batteries can put some of our fears to rest…at least when the EVF is used exclusively.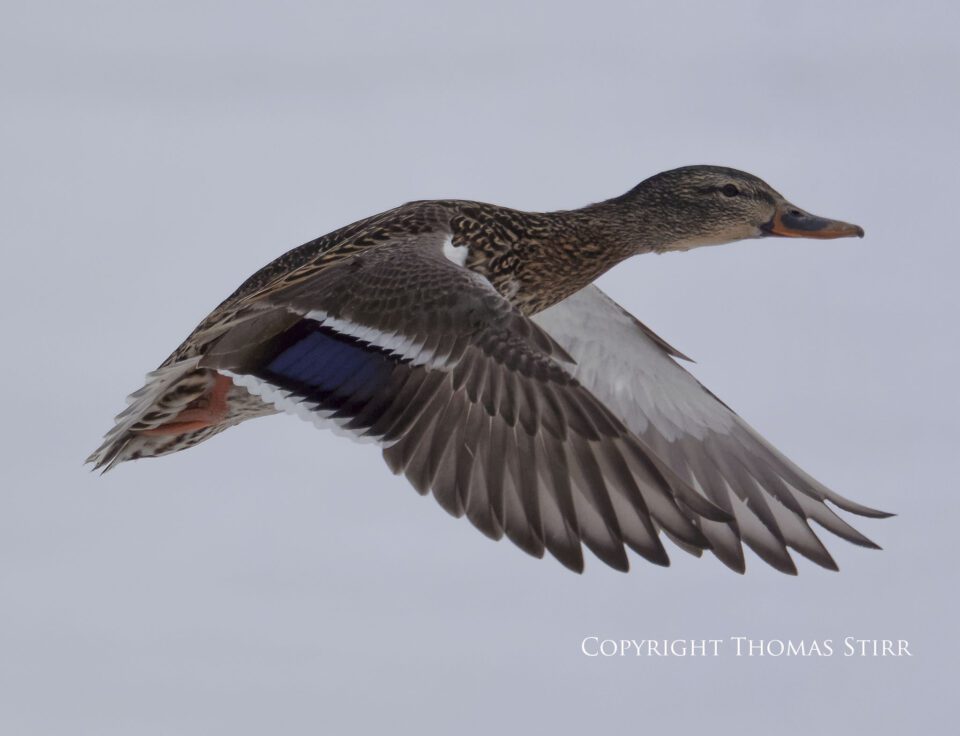 As expected the Nikon 1 V3 autofocus performed better as the light improved. I was able to capture some useable images during the partially overcast conditions, but the number of keepers improved with better lighting.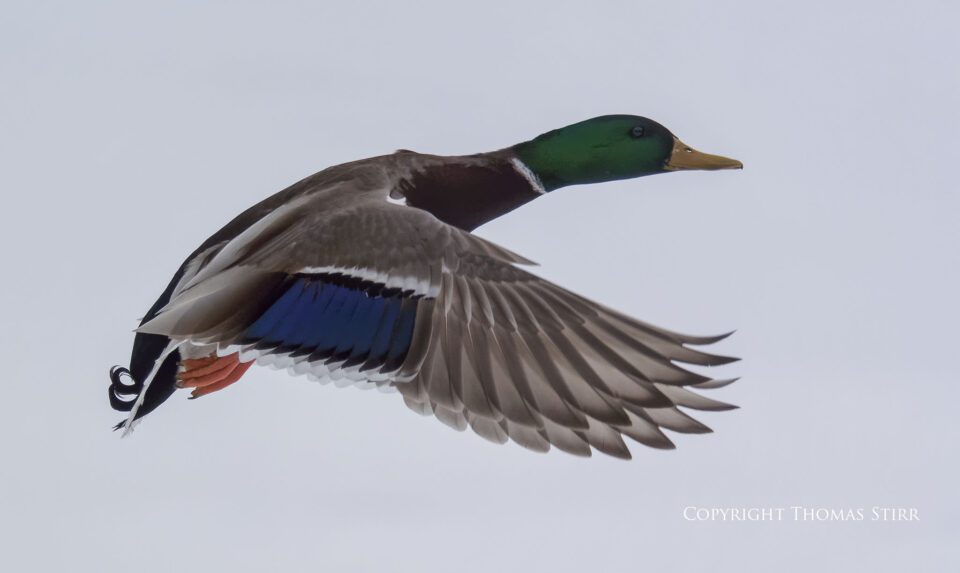 As the light improved I was able to capture a number of long AF-C runs of 20 or more images. The buffer did take quite a while to clear since I was shooting in Jpeg fine + RAW, in large size files. As long as I didn't make any mistakes the camera was able to keep AF-C focus throughout most of the runs. I did have some AF-C runs where I missed my focus point, but that was not the fault of the camera.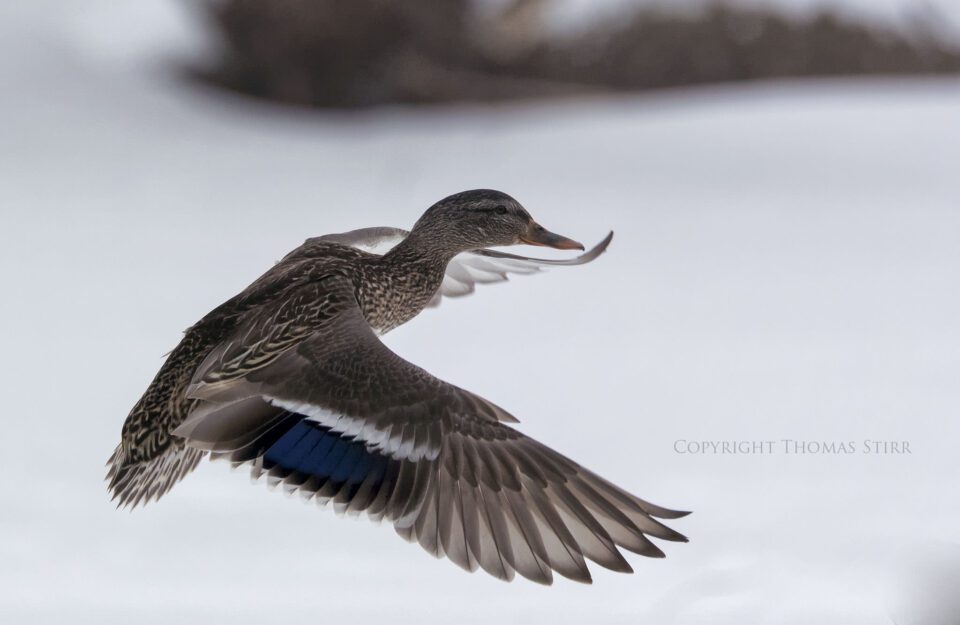 My Nikon 1 CX 70-300 f/4.5-5.6 worked well with the Nikon 1 V3, feeling nicely balanced. Most of the time I had the focus limiter switch set to 'limit' as the birds were usually out over the ice and not that close to me. Focusing was pretty fast and accurate, and improved with the lighting. The more I use this lens the more I love it. Since buying the CX 70-300 lens a few months ago I've only used my FT-1 adapter with my Nikkor 85mm f/1.8G once. My Nikkor 70-200mm f/4 VR hasn't been used with the FT-1 at all.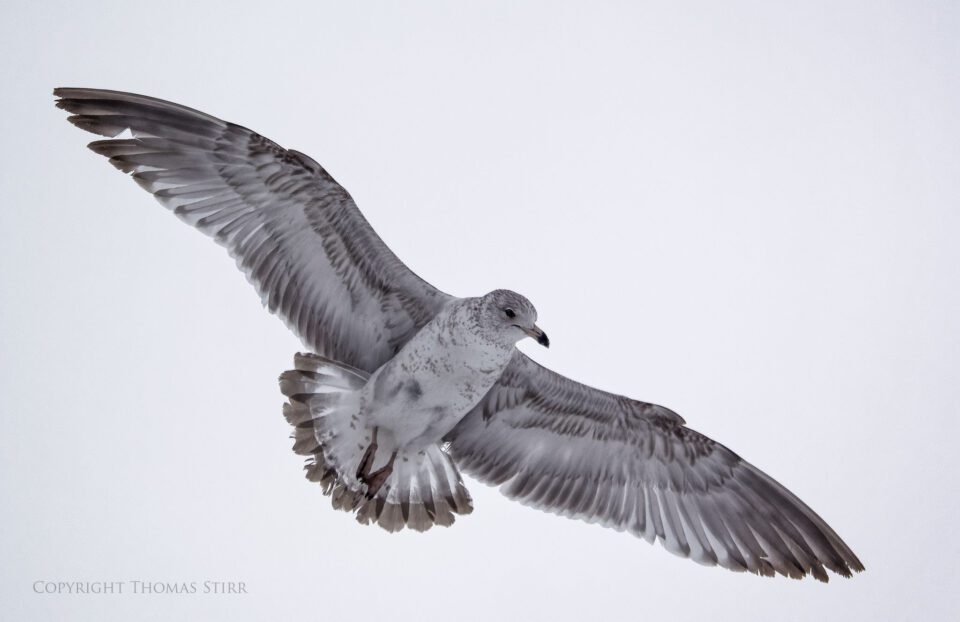 The gulls were tricky to spot against the snow when they were flying in low and the V3 struggled to attain focus under this specific condition. I was able to capture a few images of gulls with their wings nicely spread as they flew up higher, even though the background was a dull grey sky.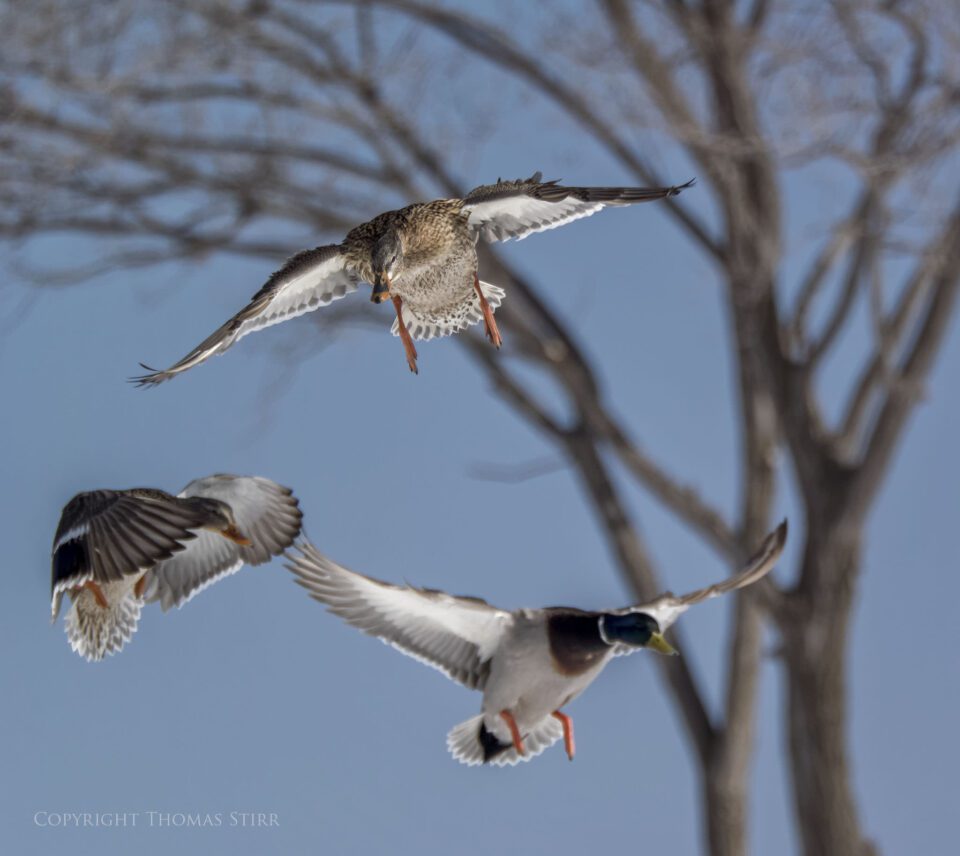 At times the action got a little hectic with a number of birds in flight at the same time as in the image above. In these instances I tried to pick out the bird closest to me and focus on it so the image would have proper depth perspective.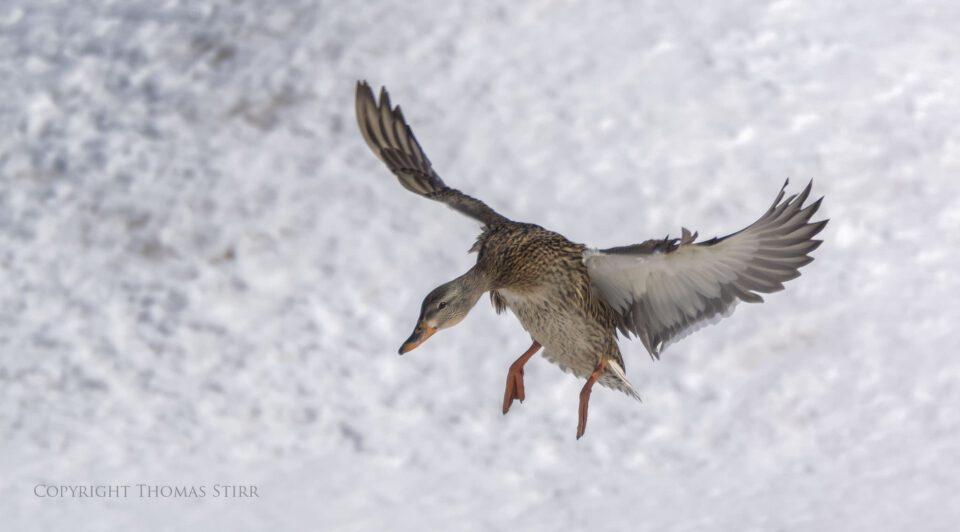 Since the harbor had quite a few snow drifts on the ice, it helped create some added contrast with some of the birds allowing me to capture some interesting wing positions as ducks were coming in to land.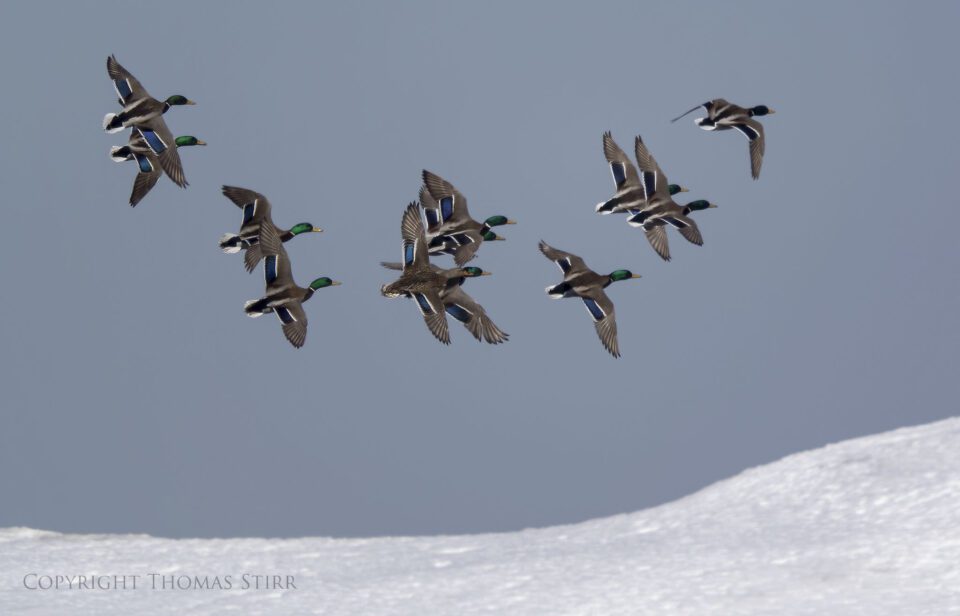 When larger groups of ducks came in, or were leaving the area, they sometimes assembled in artistically shaped formations that melded nicely with the shapes of the snow drifts on the harbour ice.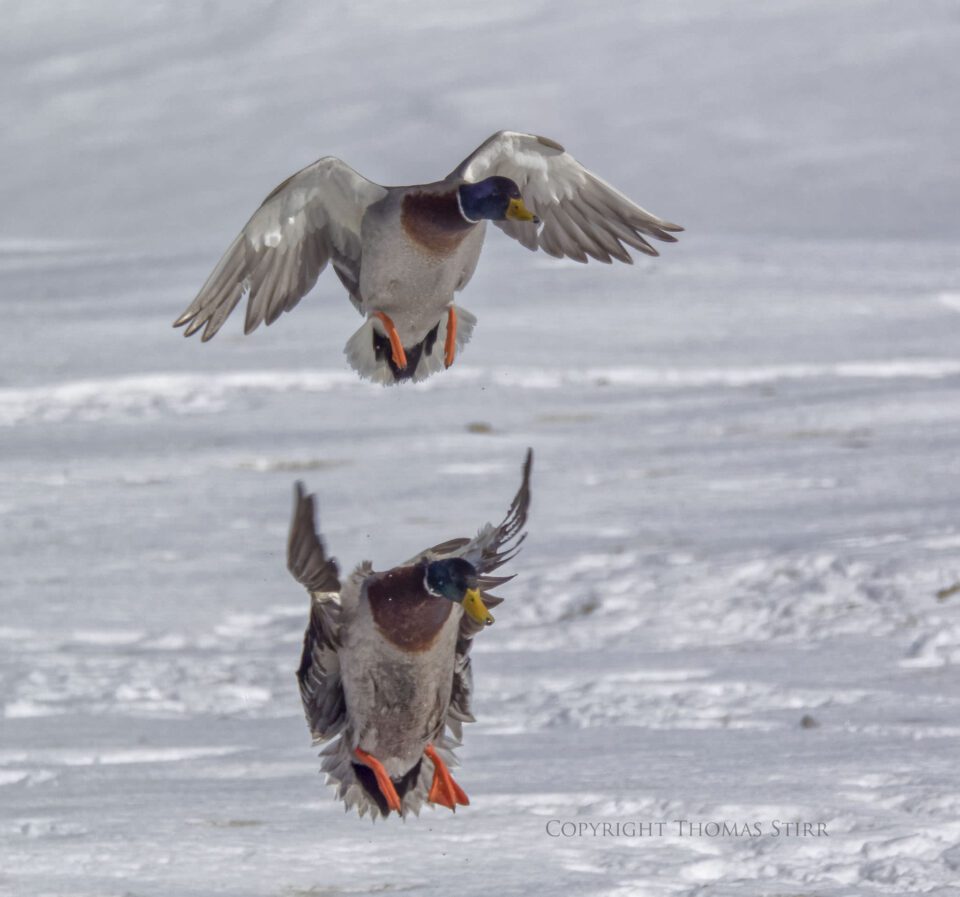 At other times it really looked like the ducks needed some kind of formal air traffic control.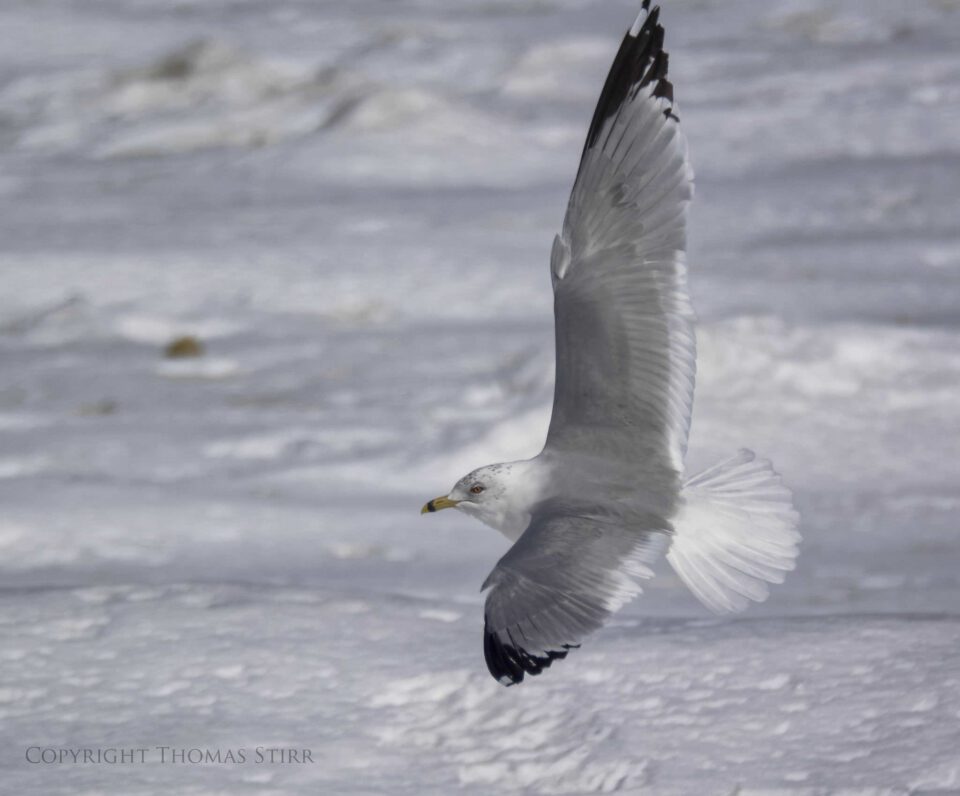 The best captures of gulls tended to be when they would circle around, showing the grey backs of their wings. This created nice contrast against the snow.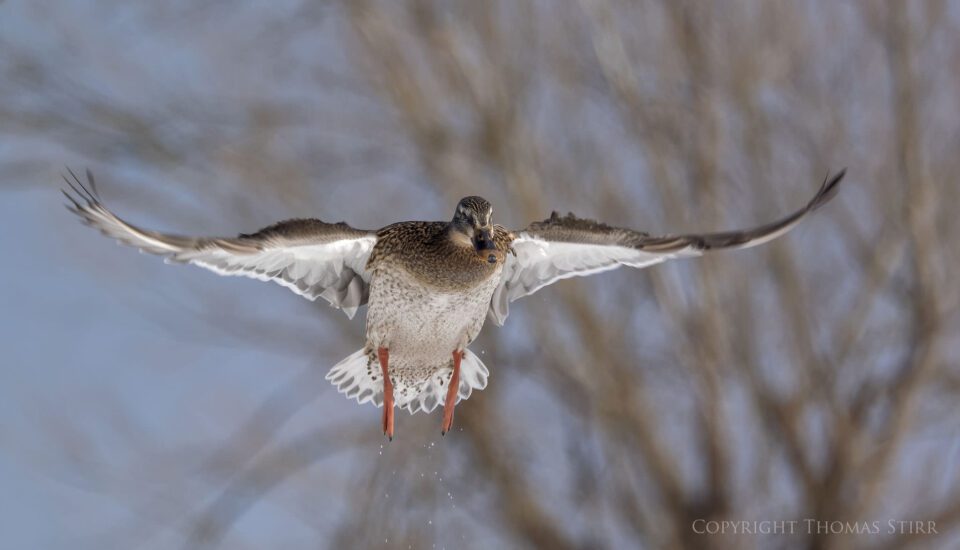 The AF-C of the Nikon 1 V3 did a good job with ducks approaching the camera head-on and I was able to get a number of useable images, as well as some nice AF-C runs of this nature.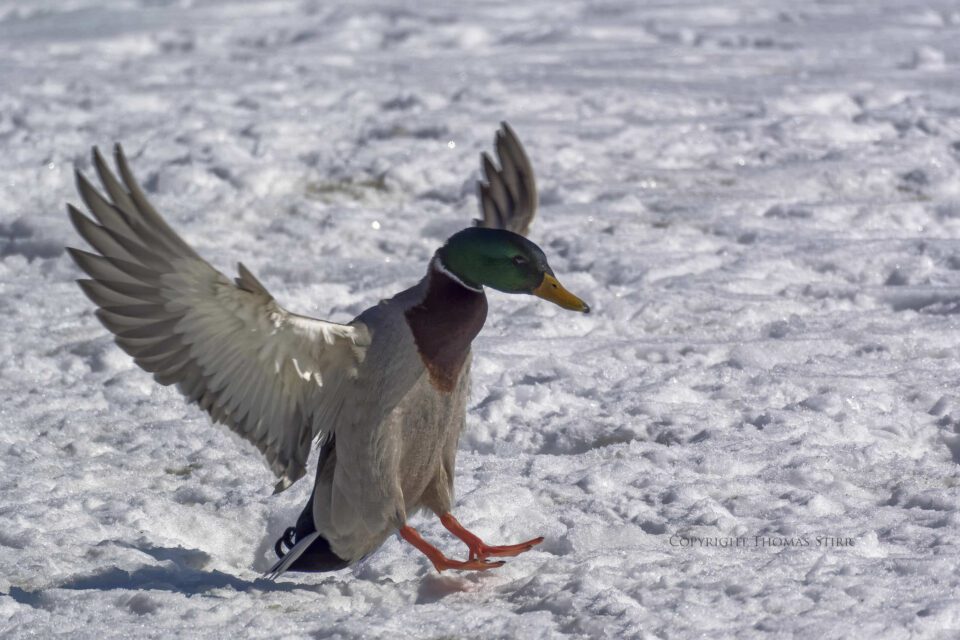 While I don't usually use burst shooting when using my D800 I find that the fast frame rate of Nikon 1 cameras is ideal to try and capture precise moments or wing positions, like the duck that is just about to touch down in the image above, and the dramatic wing position in the image below.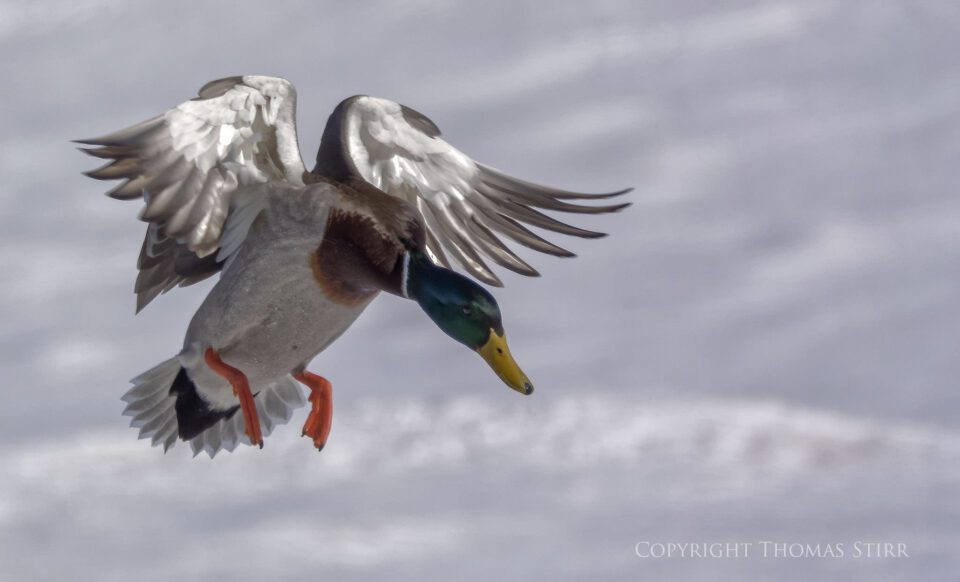 Overall, I really enjoyed using the Nikon 1 V3 to capture images of birds-in-flight. While the camera's AF-C is a bit challenged in dull, overcast conditions it does a very good job in good lighting and the fast 20fps AF-C rate can capture some very unique and interesting moments.
Technical Note: All images were produced from RAW files processed through DxO OpticsPro 10 with PRIME noise reduction. A DNG file was then exported into CS6 and Nik Suite for additional adjustments as required.
Article and all images Copyright Thomas Stirr. All rights reserved. No use, duplication or adaptation of any kind is allowed without written consent.