Many Nikon owners have been chomping at the bit waiting for the F-Mount version of the new Tamron 150-600mm f/5.6-6.3 VC zoom lens to be available. I recently borrowed a review sample from Tamron's Canadian distributor. In advance of my full review, I thought that Photography Life readers would like to see some sample images of birds in flight. My full review of this lens will appear later in June or early July.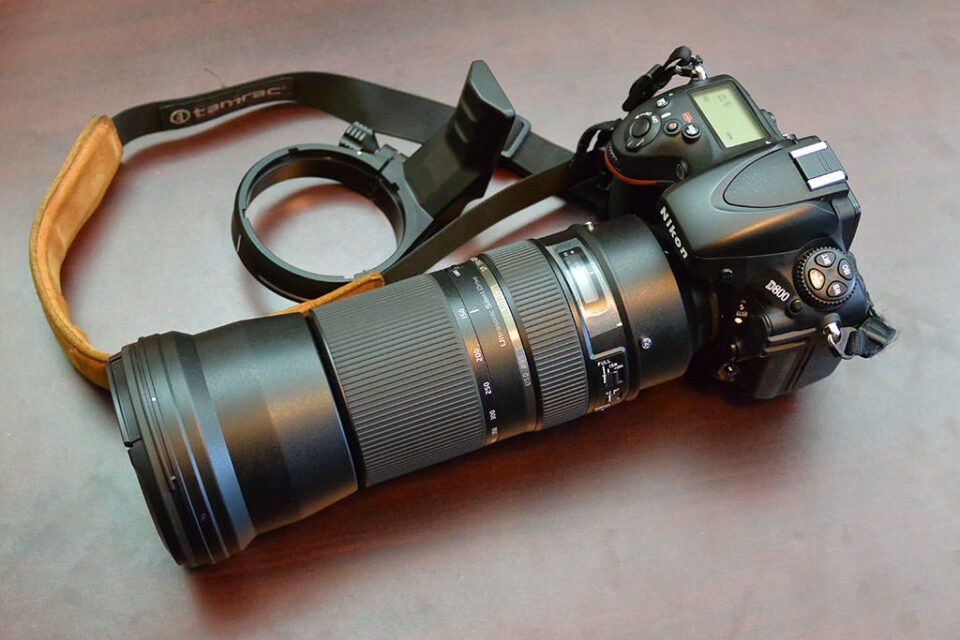 If you're like most people who are considering this lens you likely have three basic questions:
How easily can this lens be hand-held?
How sharp is the Tamron 150-600mm at the long end of the range?
How well does continuous auto focus work when photographing birds in flight?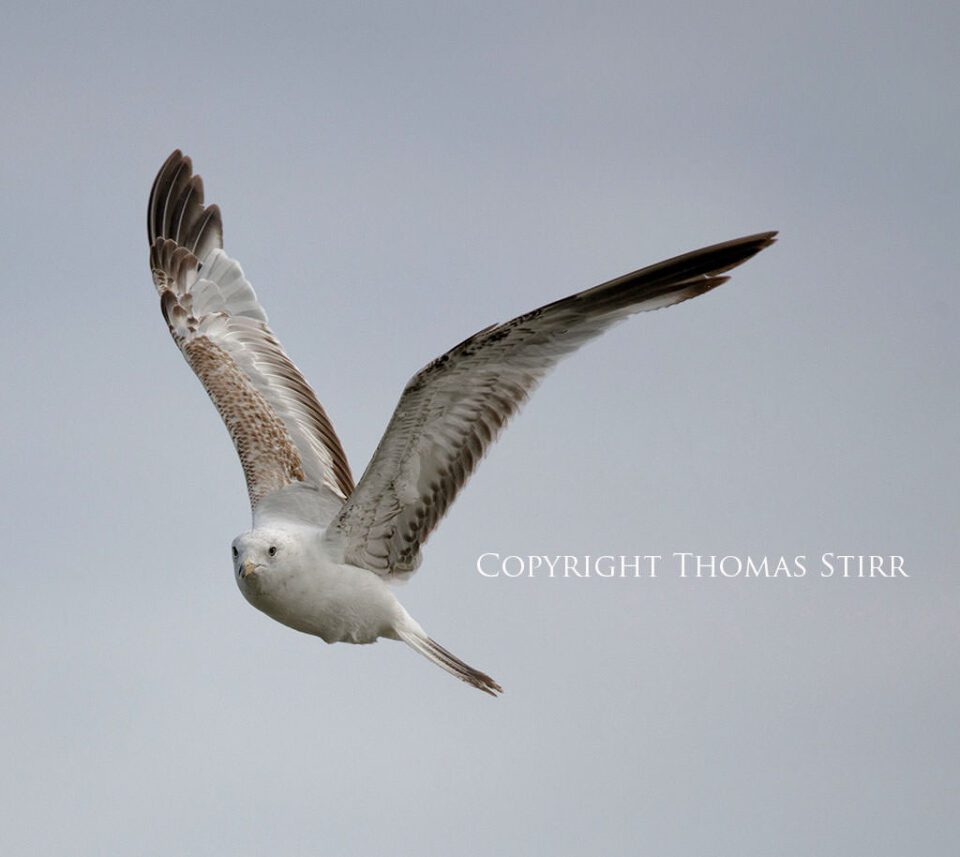 Here are some quick answers to the questions above:
Q1: Yes, the Tamron 150-600mm VC can absolutely be hand held. I went out twice this past weekend to do some initial shots of birds in flight. The first day I was out for about 3.5 hours and the second day I lugged this baby around for 5 hours. So, yes…it is possible to hand hold this lens and carry it around for a few hours. Was my arm sore? Yes…shoulder, elbow and wrist were all sore on the first day. The second day wasn't quite as bad after I figured out a good 'resting position' with which to cradle the lens when I wasn't shooting with it.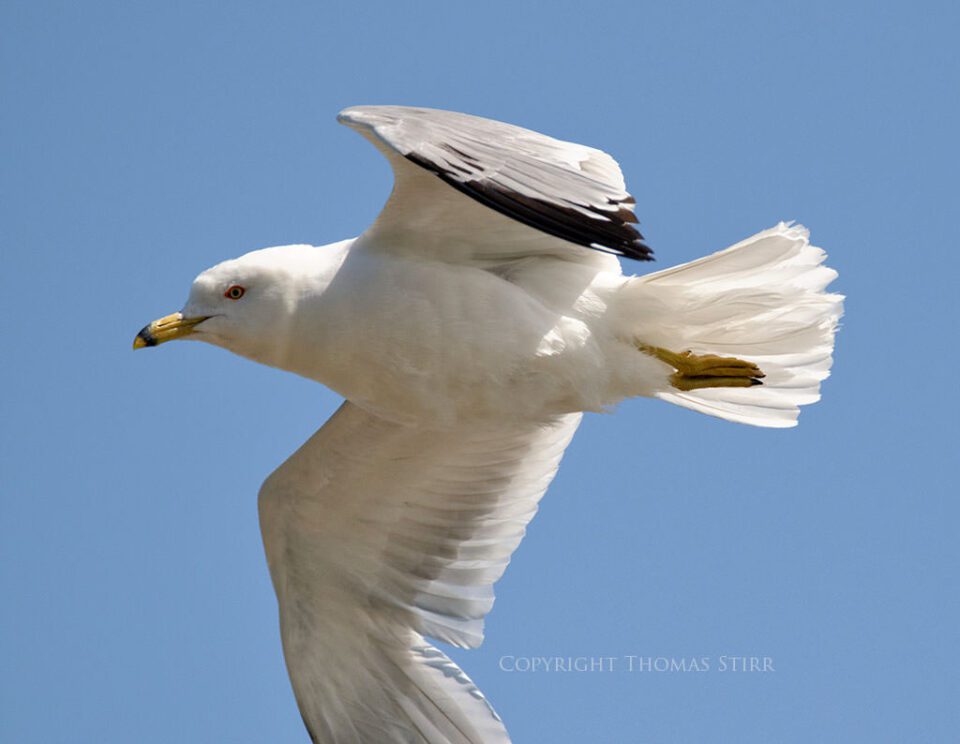 Q2: The Tamron 150-600mm isn't absolutely tack sharp on the long end, but for the majority of users it should be quite satisfactory provided you are not a 'pixel peeper'. Applying some sharpness in post will help. All of the shots in this article were initially processed using DxOMark OpticsPro 8. I used the 'sharpen fine details' preset on all of the images. Obviously, no one should expect a zoom lens of this focal range to be as sharp as a dedicated telephoto lens such as the Nikkor 600mm f/4G VR. After-all, we'd be comparing a lens that costs in the $1,000 to $1,200 range with pro grade glass costing over $10,000. Sharpness does increase if you stop the lens down to f/8. All of the images in this article were shot at 600mm between f/6.3 and f/8.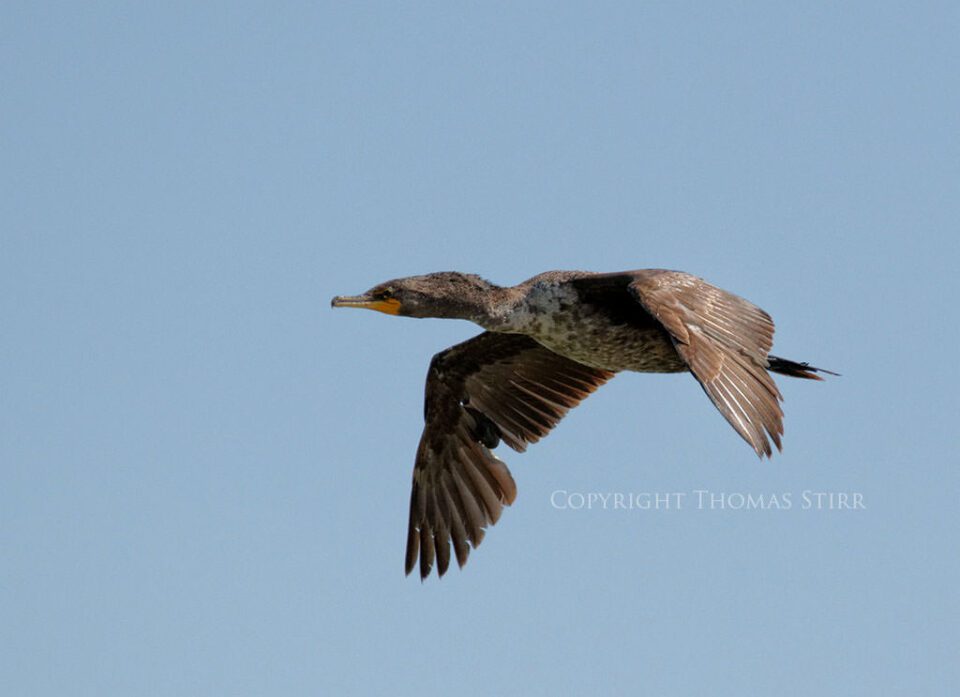 Q3: Continuous auto focus worked very well with my D800. It was both fast and accurate. The lens held continuous auto focus well with most of my bursts. A had a couple of bursts that were a bit off, but keep in mind that I am not a professional nature photographer, so it could have been my fault more than the lens. The focus on individual shots was consistently fast and accurate. I used a single focus point for most of my birds-in-flight images, as this made it much easier to try and get the eye/head of the bird in focus.
Here are a few images from a 15 frame burst I took of some gulls competing over a fish.
This is an image of a gull's wing taken as the bird was exiting the last frame at the end of a burst of images. This will give you a good idea on the image sharpness with the Tamron 150-600mm. The image taken at f/8, 1/3200, -1 EV, 600mm.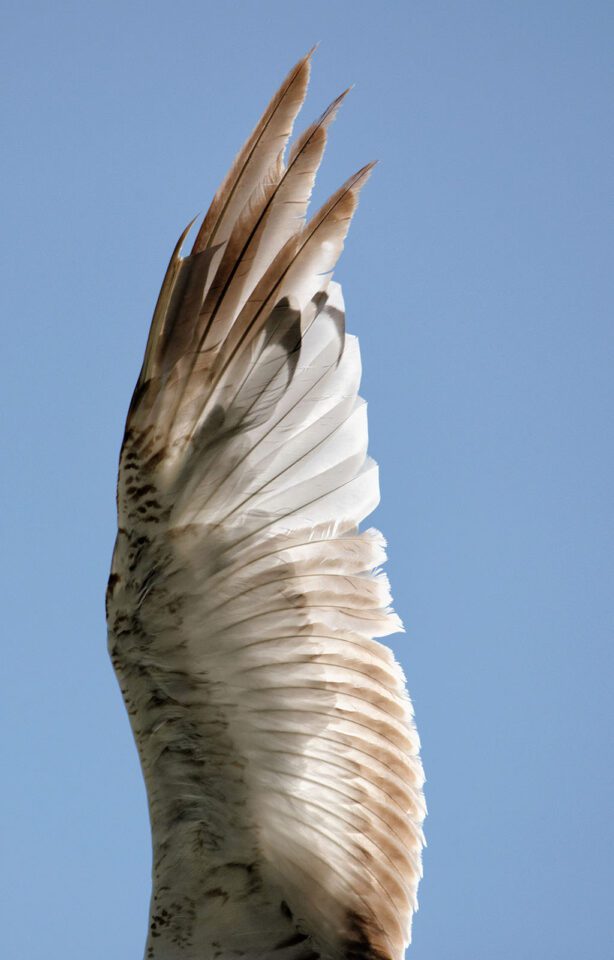 Overall, the focusing of the Tamron 150-600mm is very good. I tried it on some small, fast-moving birds in the distance and found that the lens could lock on quickly, provided I could get my focus point actually on the subject. Here is an image showing how small the bird was in the original frame and an inset blow-up of the subject (1.6% crop of original frame). While the image quality of the subject is not great, I included this to give you an idea of the focusing ability of the Tamron with my D800. I used a single focus point with my D800 to get this shot. I was also able to capture a red winged blackbird in flight that was even further away.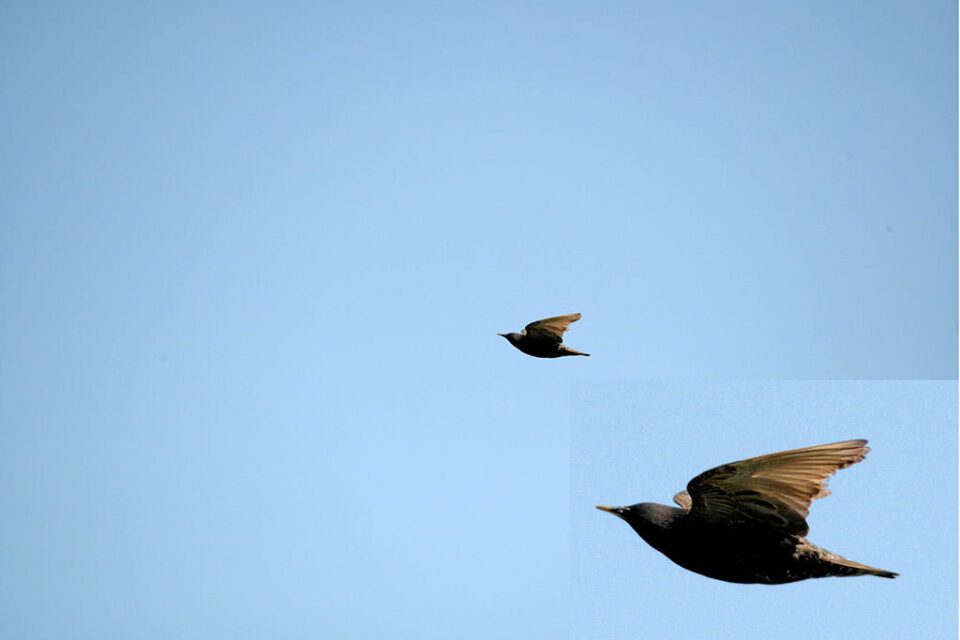 Sometimes when we are out photographing a particular subject, we stumble on a nice surprise as seen in the next image.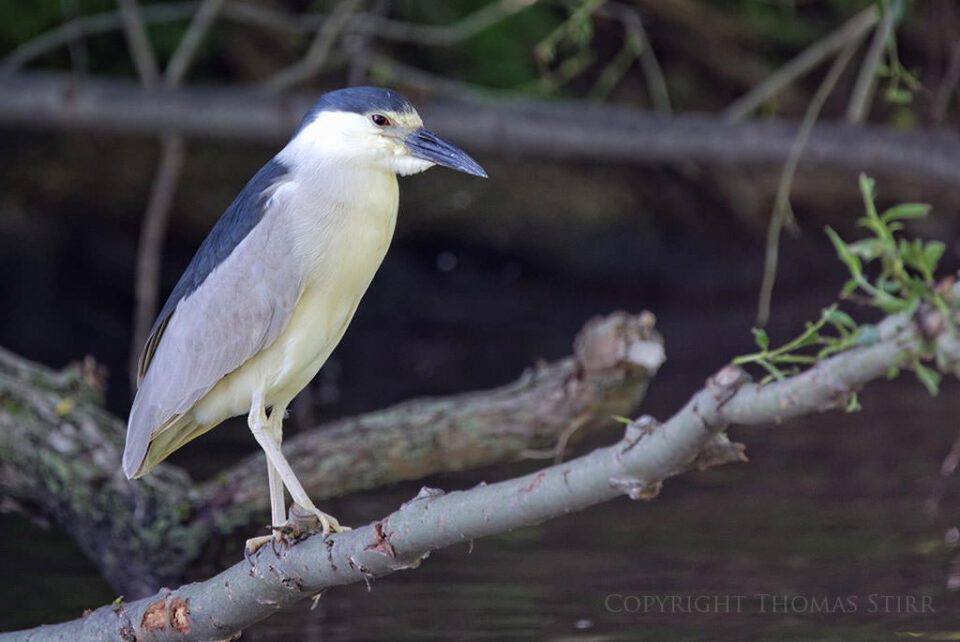 Here are a few more images of birds in flight taken with the Tamron.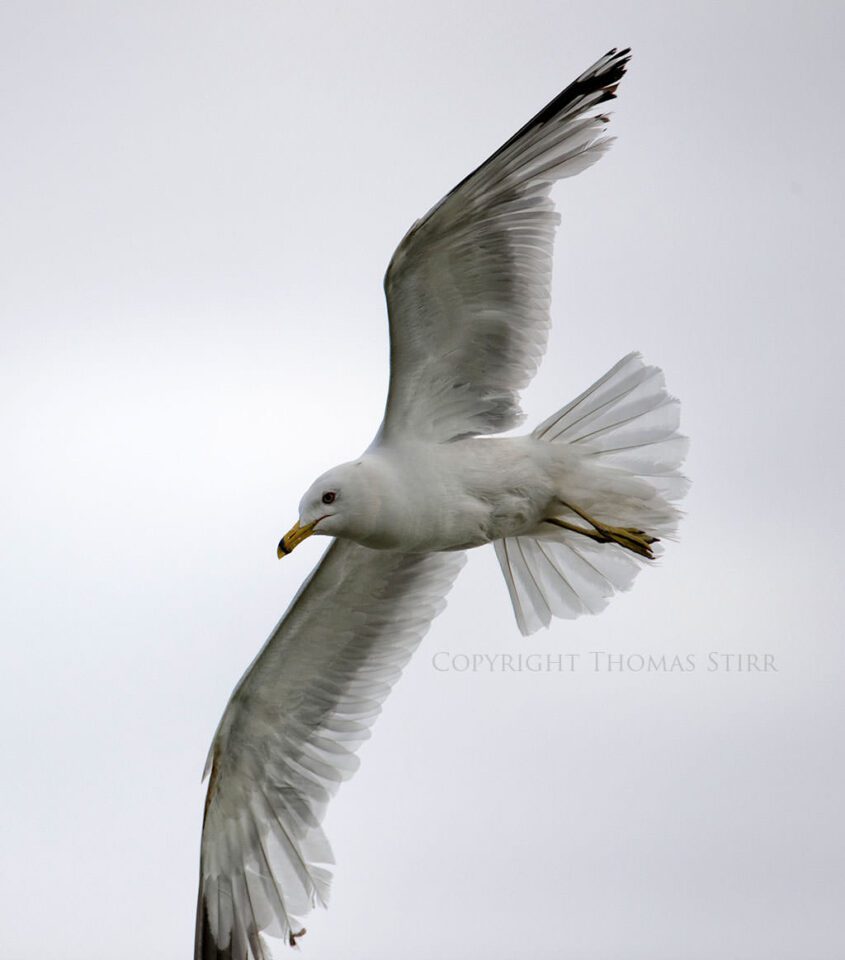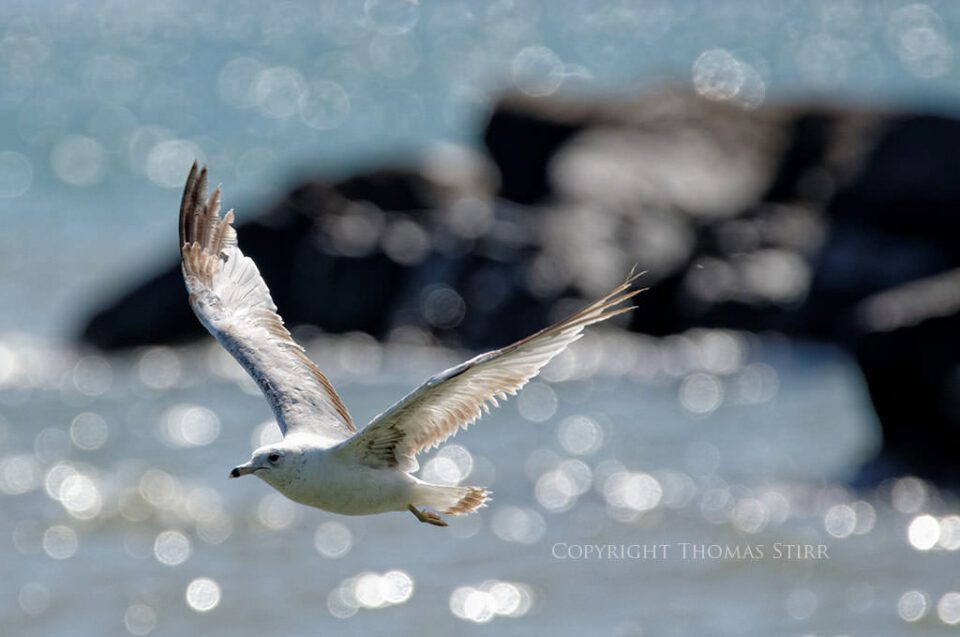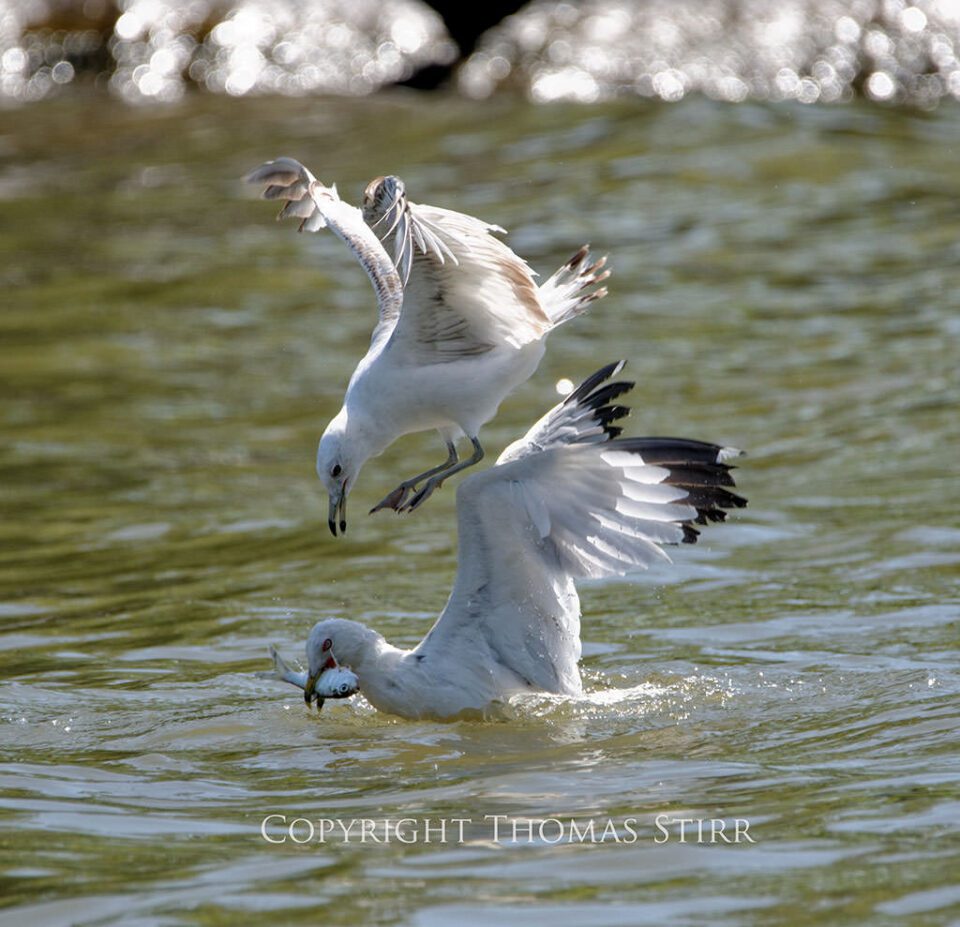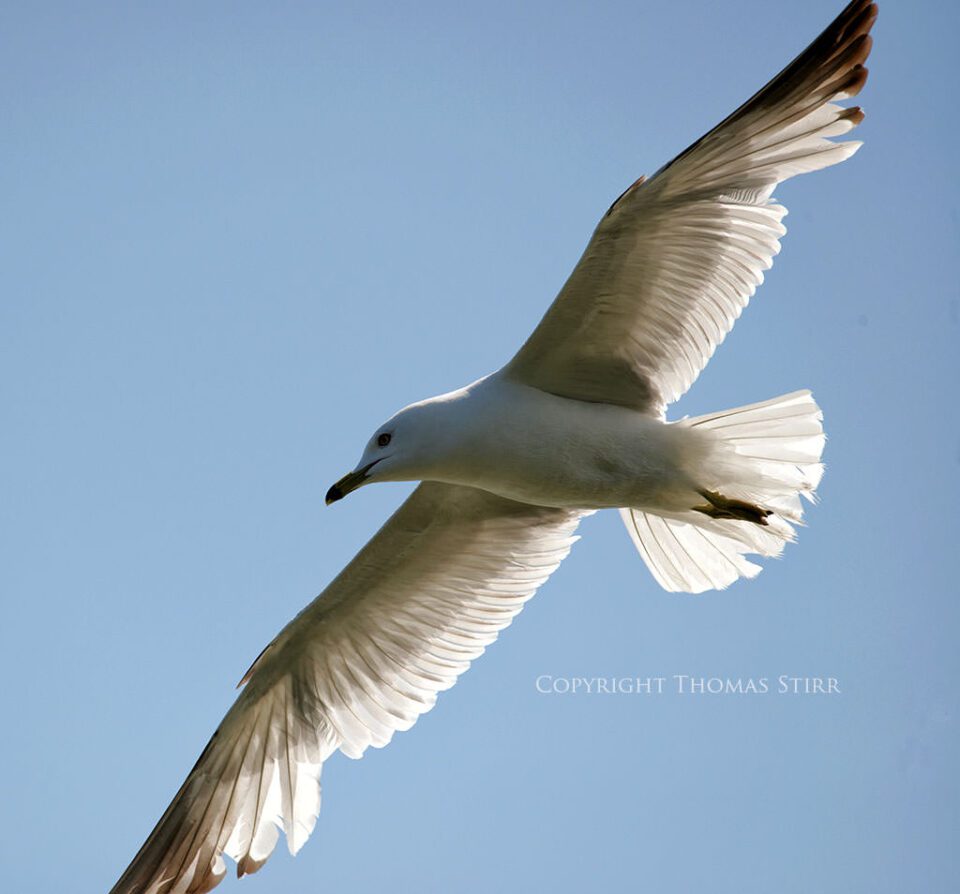 Stay tuned for my full review of the Tamron 150-600mm VC lens here on Photography Life.
Article and all images Copyright 2014, Thomas Stirr. All rights reserved. No use, reproduction or duplication including electronic is allowed without written consent.