If you bought a Nikon Z8, you probably already know that it is one of the best cameras for wildlife, period. Not only does it have the same autofocus system as Nikon's flagship Z9, but it manages this high performance in a much more compact and portable body that is great for traveling.
However, you may be having a bit of trouble deciding which lens would be best if you're a wildlife photographer, considering how many options Nikon has. In this article, I will cover the top choices, along with reasons why each could be an amazing lens for the Nikon Z8.
Nikon Mirrorless (Z-mount) Lenses
The following table summarizes the best wildlife lenses that are native to the Nikon Z mount. If you plan on buying them at B&H, consider using the links in this table to support Photgraphy Life!
Nikon Z 100-400mm f/4.5-5.6 VR S
The Nikon Z 100-400mm is a moderate-reach Z-mount lens. Since it maxes out at 400mm, it's better suited to photographing larger or closer wildlife. Its excellent 0.38x magnification (minimum focus distance of 75cm) also makes this lens a fantastic choice for close-up, near-macro photography.
There are two potential downsides with this lens, and they go hand-in-hand. The first is that the maximum aperture of f/5.6 on the long end doesn't let in as much light as an f/4 or f/2.8 lens, which also makes it harder to use teleconverters. The second is that 400mm isn't always long enough for small, distance subjects. So, this is a great lens, but it's not the right choice for all wildlife photographers.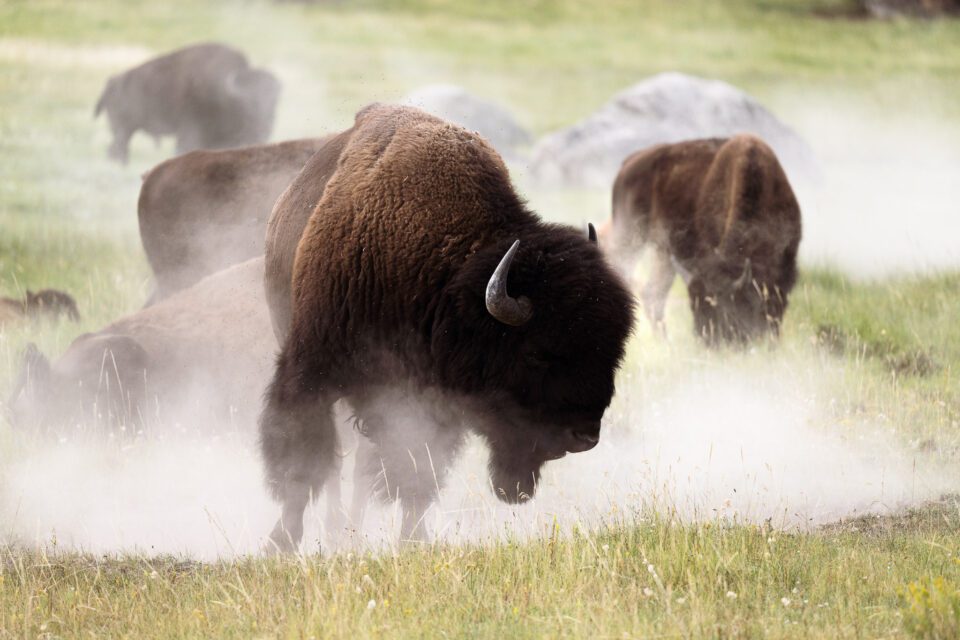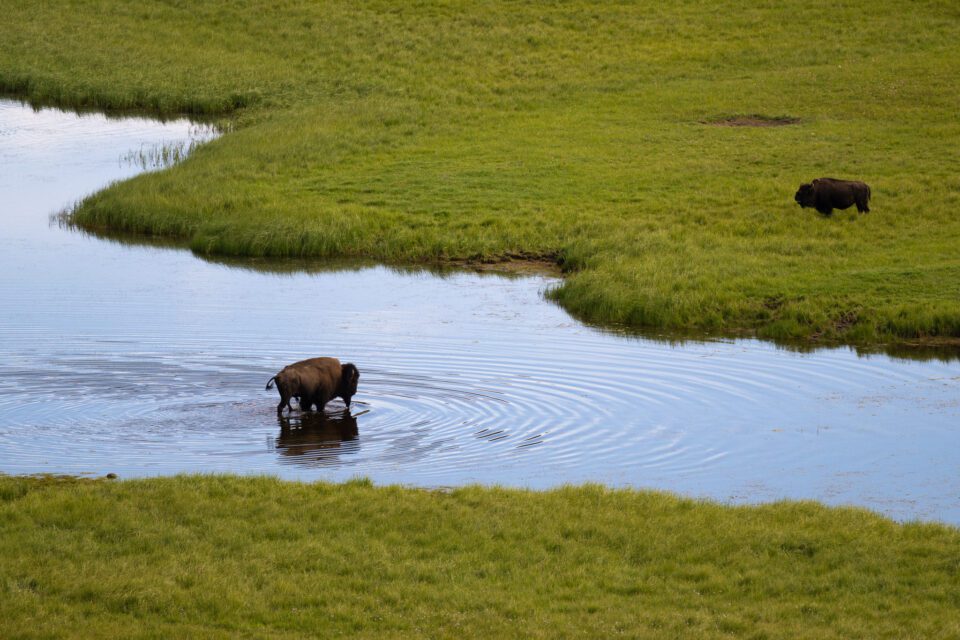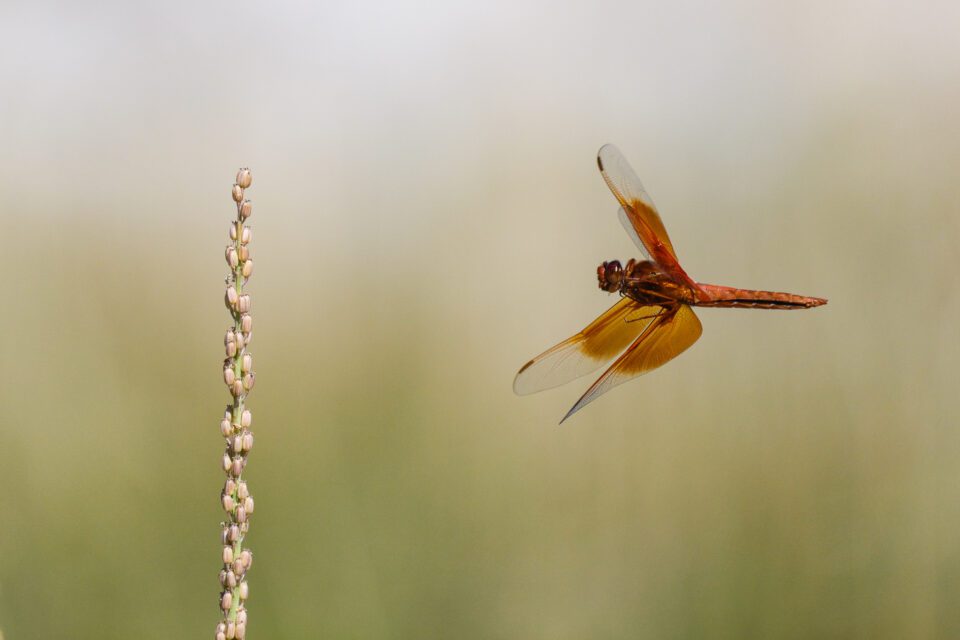 Nikon Z 180-600mm f/5.6-6.3 VR
Nikon's replacement for its venerable F-mount 200-500mm f/5.6 is the Z 180-600mm f/5.6-6.3 lens. it is also the lens that the majority of photographers are likely to choose as their first or even their main wildlife lens for the Nikon Z system. Coming in at about 1.9kg (4.3lbs), this lens is hand-holdable. And for the price, it's extremely appealing.

Unlike the Nikon 200-500mm lens, the newer 180-600mm lens is internally zooming, which provides better balance compared to the older zoom. Not only that, but its improved optical formula makes it sharper. With an excellent magnification of 0.25x (1:4), this lens will be perfect for smaller mammals, lizards, frogs, as well as the more typical subject of birds and large mammals.
No, it doesn't offer the faster aperture or extreme sharpness of the more expensive primes, but of all of Nikon's wildlife lenses, this is certainly one of the most versatile lenses that could be paired with the Nikon Z8.
Nikon Z 400mm f/4.5 VR S
The Nikon Z 400mm f/4.5 is a compact and ridiculously sharp lens that is perfect for larger birds and birds in flight. It is substantially more expensive than the Z 180-600mm, and even a bit more expensive than the Z 100-400mm. So, why would you get this lens instead?
First, it is faster than both of those zoom lenses by about 2/3 of a stop. This does make a difference in challenging wildlife conditions. In particular, it's much easier to use a 1.4x teleconverter with this lens, turning it into a very reasonable 560mm f/6.3. It's also the sharpest of these three lenses at 400mm, although factors like atmospheric distortion and your focusing technique will play a bigger role in a wildlife photo's sharpness.
Finally, the Nikon Z 400mm is extremely light for what you get, especially compared to the 180-600mm f/5.6-6.3. This makes a big difference if you are carrying the lens and other equipment all day.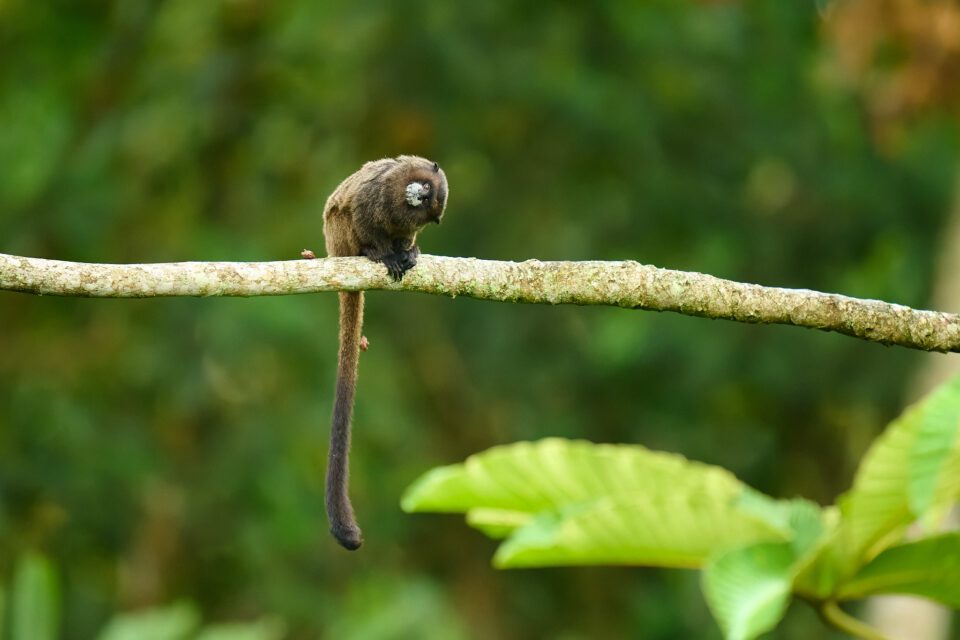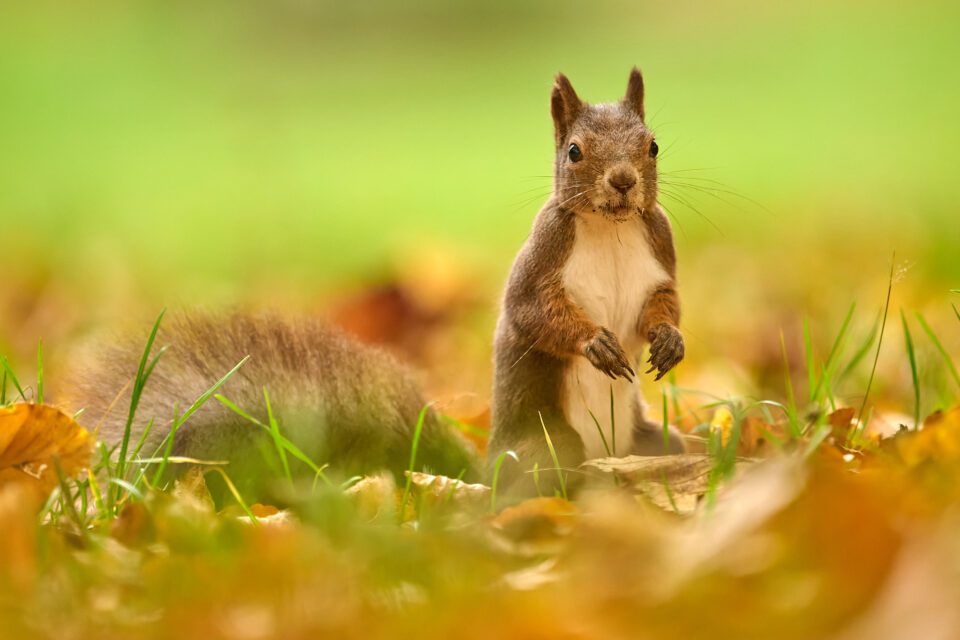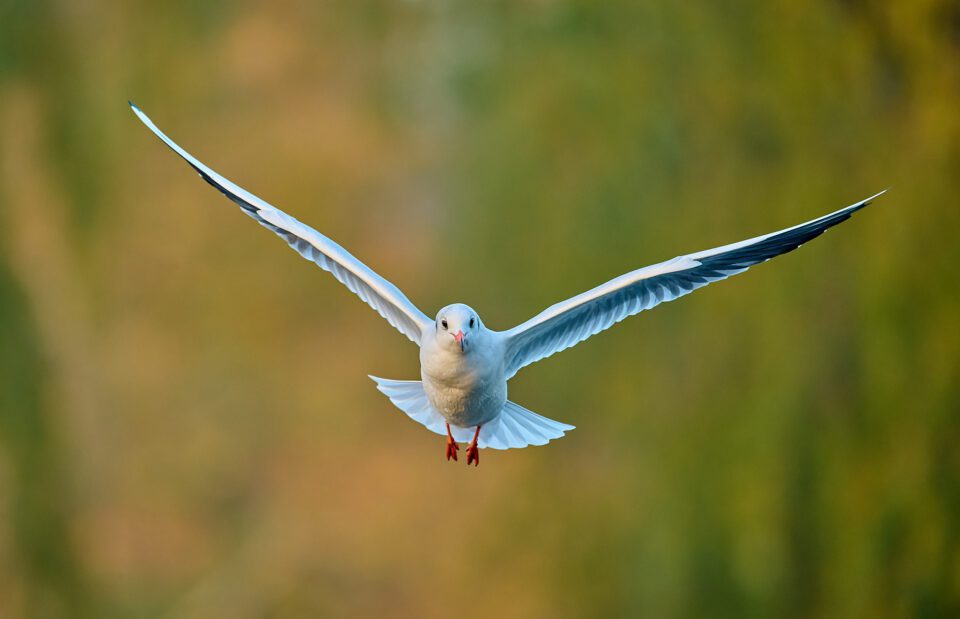 Nikon Z 400mm f/2.8 TC VR S
Taking inspiration from the Nikon 180-400mm F-mount lens, the Nikon Z 400mm f/2.8 was Nikon's first Z-mount lens to feature a built-in 1.4X teleconverter. This makes the lens very versatile, giving 400mm and 560mm at the flick of a switch. The Nikon Z 400mm f/2.8 is also an insanely sharp lens, that still looks good at 560mm.
The biggest advantage of this lens is, of course, its maximum aperture of f/2.8. This makes it Nikon's fastest supertelephoto (at least for now!) and is a huge help in low light photography. It also makes it very easy to use teleconverters.
Traditionally, 400mm f/2.8 lenses were pretty specialized tools, being very heavy and a bit short for smaller wildlife. But this ain't your daddy's 400mm f/2.8. Since this lens has a built-in 1.4X TC and significant 850 g (1.9 lbs) weight savings over the Nikon 400mm f/2.8E, this new Z mount 400mm f/2.8 could indeed be the ultimate wildlife lens.
Paired with the amazing autofocus of the Z8, the Nikon Z 400mm f/2.8 TC VR S is a dream kit. Unfortunately, that's reflected in the high MSRP of $14,000.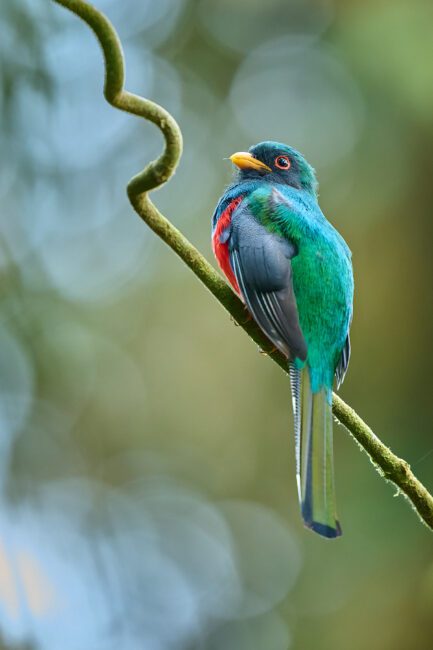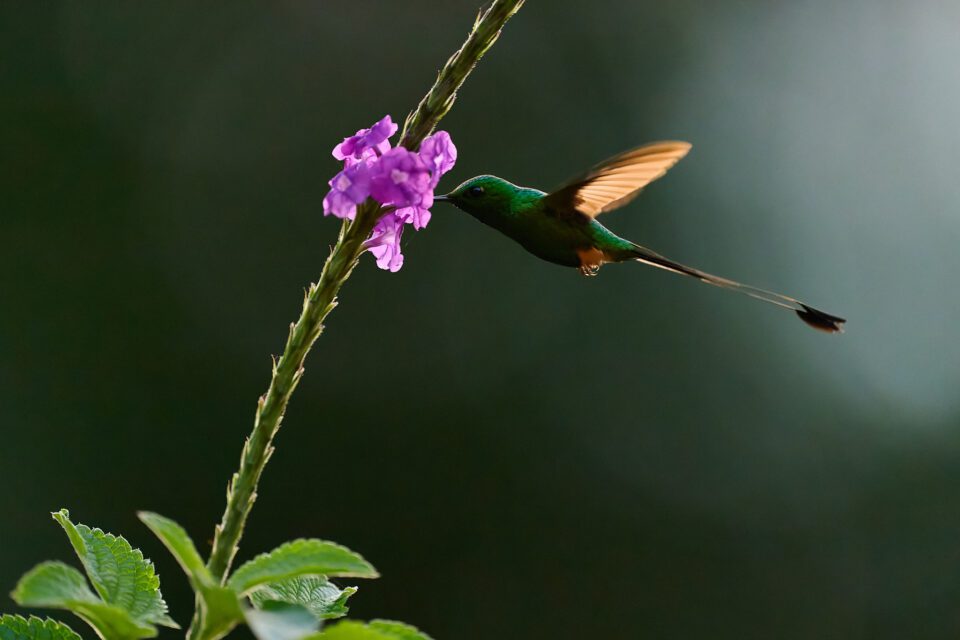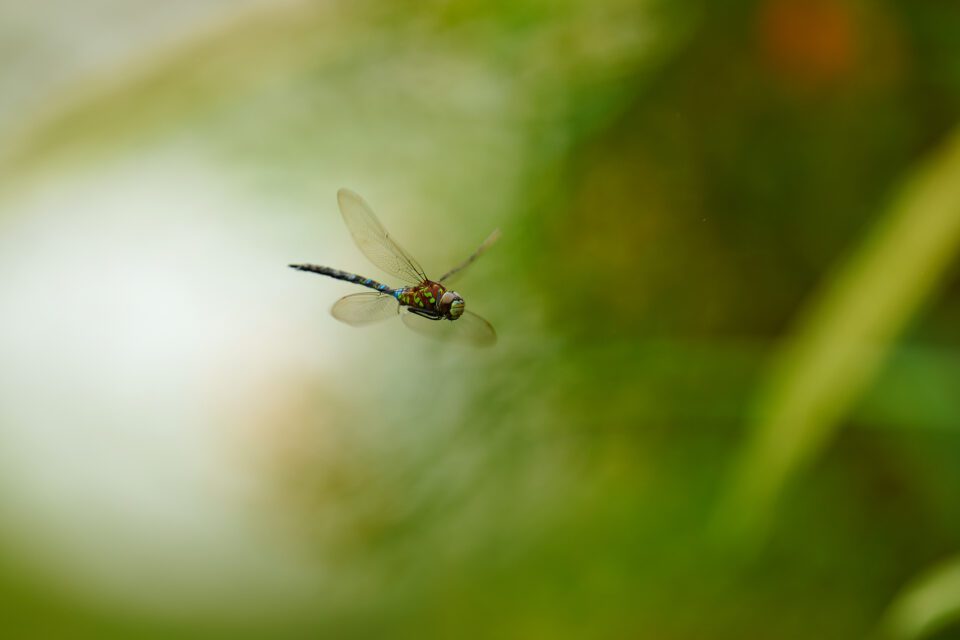 Nikon Z 600mm f/4 TC VR S
One of the best Nikon telephoto lenses ever made is the 600mm f/4 TC VR S. Just like the 400mm f/2.8 TC VR S, this 600mm lens has a built-in 1.4x teleconverter. When engaged, it turns the lens into an 840mm f/5.6.
Would you find more use with this lens, which is a 600mm f/4 and an 840mm f/5.6? Or would you prefer the 400mm f/2.8 TC VR S, which is a 400mm f/2.8 and a 560mm f/4? It really depends on the types of subjects that you shoot. I'd argue that the 400mm f/2.8 is actually more versatile, because sometimes you'll really need that f/2.8 maximum aperture. And if you need an 800mm lens, you could always put a 2x TC on the 400mm f/2.8.
Then again, for maximum image quality at 600mm and beyond, the Nikon Z 600mm f/4 TC VR S is the lens to beat. However, at $15,500, it's hard to justify for anyone other than professional photographers.
Nikon Z 800mm f/6.3 VR S
If you're looking for the longest reach without teleconverters, the Nikon 800mm f/6.3 is your lens! It is the lightest native 800mm lens that Nikon makes. Paired with the Nikon Z8, this is the lightest way to get a pro-level 800mm lens and a pro-level camera today.
Costing $6500, this lens is expensive but far more affordable than the 400mm f/2.8 and 600mm f/4. It is also only about 2.4kg, which means it is handholdable for longer periods compared to most supertelephotos.
The Nikon Z 800mm f/6.3's main application is birds and other small animals. In fact, for many situations, it will be too long, and f/6.3 may not be bright enough. But if you're photographing small birds that are 10-15 meters away from you or greater (30+ feet), 800mm will be ideal. By comparison, 400mm and 600mm lenses work better for general wildlife photography outings.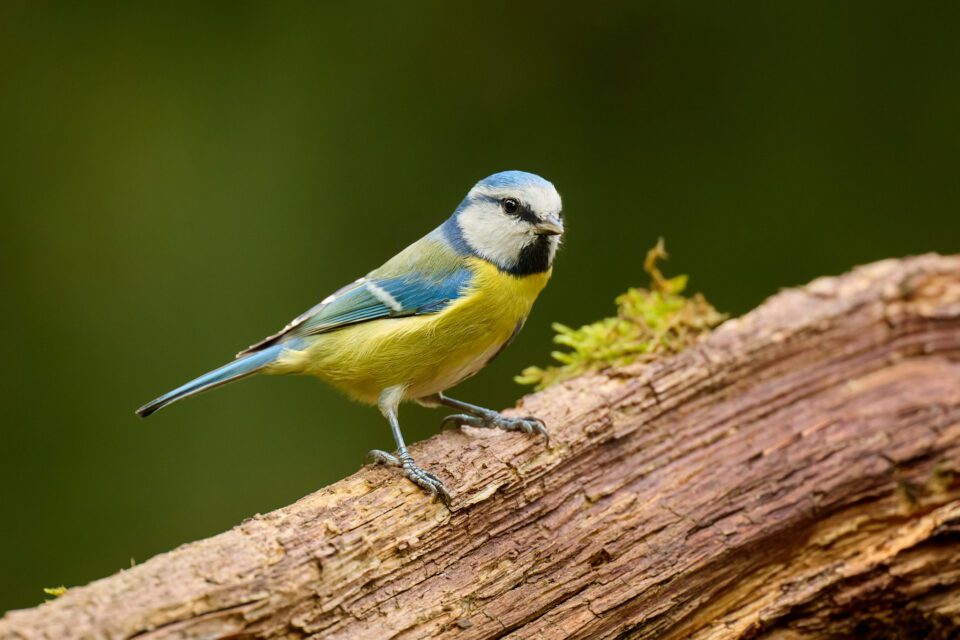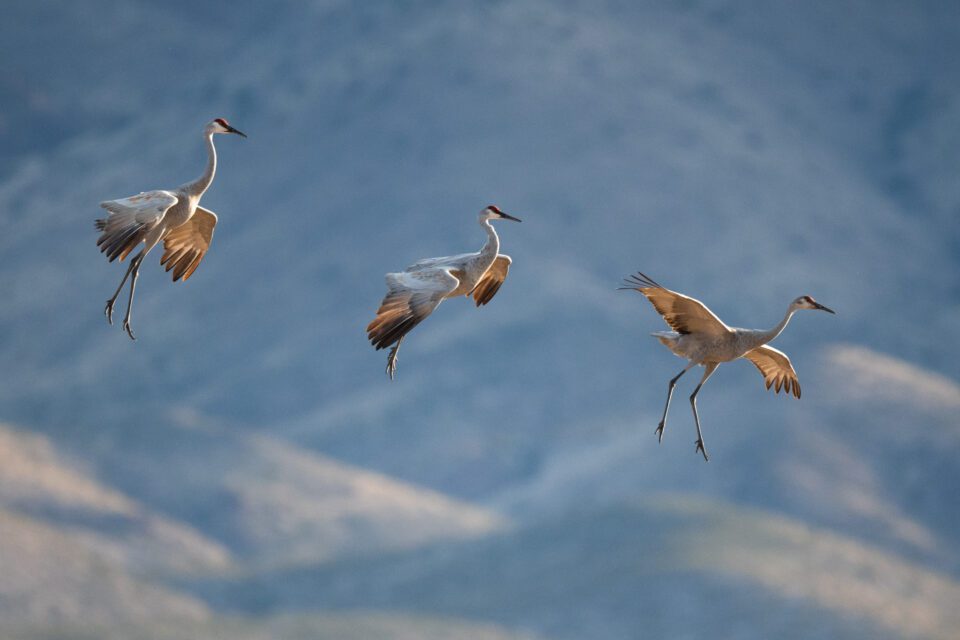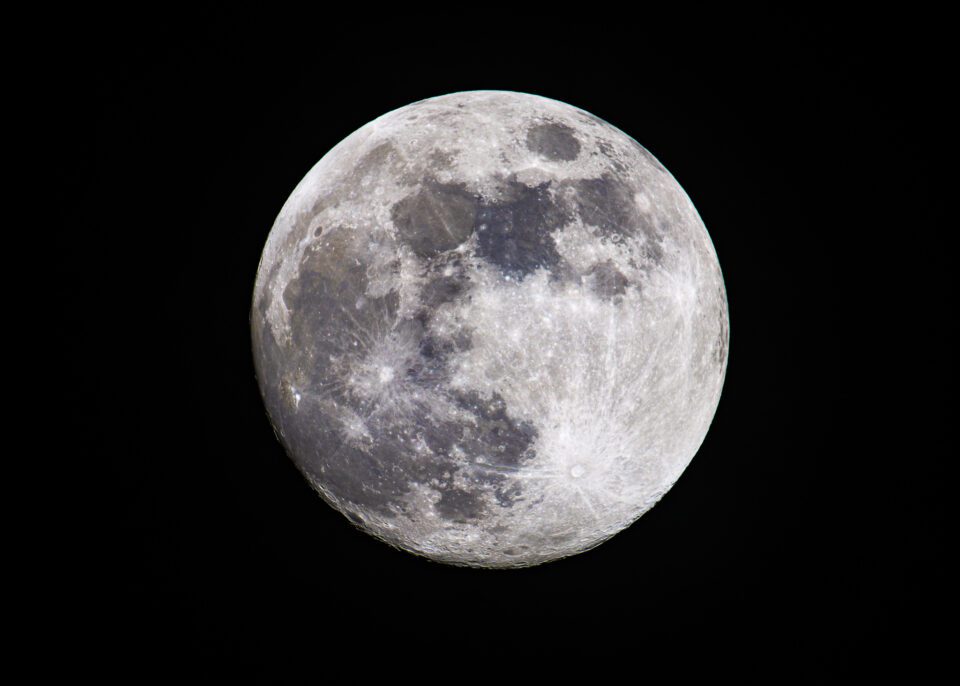 Nikon DSLR (F-mount) Lenses
Chances are, you'll want the latest Z glass on your Z8. However, there are a few F-mount lenses that simply have no Z counterparts and/or are excellent values on the used market, so it's worthwhile to consider them. F-mount glass autofocuses very well on Z bodies with the FTZ or FTZ II adaptor.
| Lens | Length | Weight | List Price (USD) |
| --- | --- | --- | --- |
| Nikon 300mm f/4E PF ED VR | 14.8cm (5.8″) | 0.755kg (1.7lbs) | $2,000 |
| Nikon 300mm f/2.8G VR II | 26.8cm (10.6″) | 2.900kg (6.4lbs) | $5,500 |
| Nikon 120-300mm f/2.8 | 30.4cm (12.0″) | 3.250kg (7.2lbs) | $9,500 |
| Nikon 500mm f/5.6 PF | 23.7cm (9.3″) | 1.460kg (3.2lbs) | $3,600 |
| Nikon 500mm f/4E FL ED VR | 38.7cm (15.2″) | 3.09kg (6.8lbs) | $10,300 |
Nikon 300mm f/4E PF ED VR
The Nikon 300mm f/4E PF is the smallest 300mm f/4 lens because of its phase-fresnel (PF) technology that has subsequently been used in the F-mount 500mm f/5.6 PF and the Z-mount 800mm f/6.3. Because the 300mm f/4 is so small and takes a 1.4X TC teleconverter reasonably well, it is a perfect lens for wildlife photographers who absolutely do not want to carry a huge lens. Since the Z8 is already a pretty compact camera, putting this lens on it would make a very nice travel combination when wildlife isn't your main objective.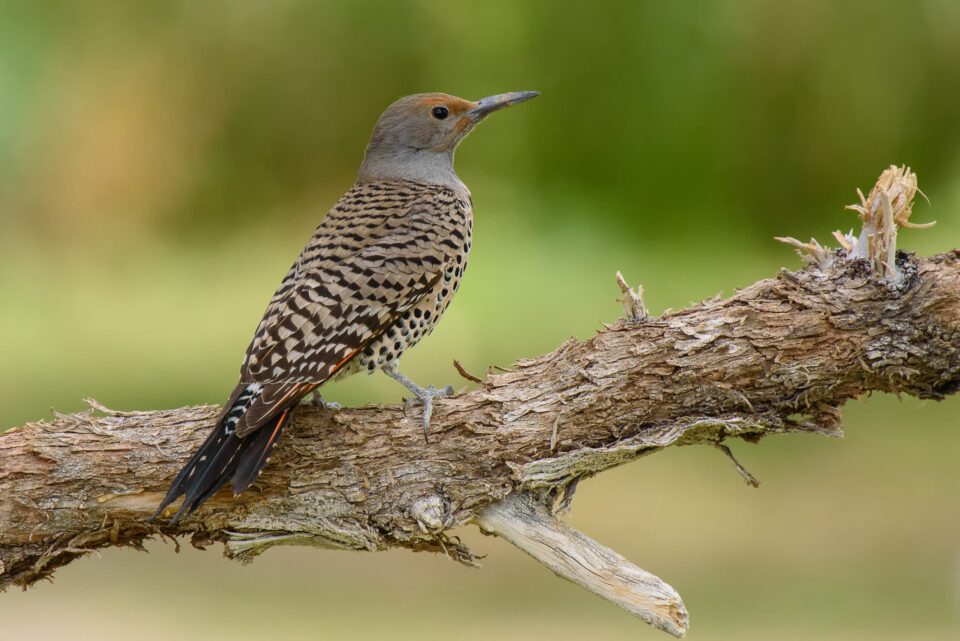 In fact, this lens is only 775g, which is almost half the weight of the Olympus 300mm f/4 lens for micro four thirds, and this is a full-frame lens! This lens still has no equal in Z mount (or any other mount) and thus I have seen quite a few people adapting it to their Z8 cameras for a lightweight and very capable setup.
That said, the very light 500mm f/5.6 PF has replaced it for many photographers, and the Z 400mm f/4.5 in an attractive alternative for Z-mount users. The reason to get the 300mm f/4 PF is that it's less costly and even smaller than those two options.
Nikon 300mm f/2.8G VR II
Quite a bit more expensive is the Nikon 300mm f/2.8G VR II – a phenomenal lens. It is a workhorse tool used by professionals for sports, wildlife, and even portrait photography.
I've used the Nikon 300mm f/2.8G VR II extensively and am always impressed by its performance, especially when coupled with teleconverters. The AF performance is top notch, with super fast and accurate autofocus acquisition. For larger animals, especially in low light, a 300mm f/2.8 lens is still immensely useful.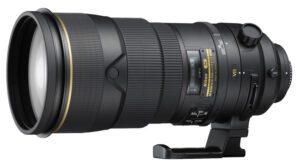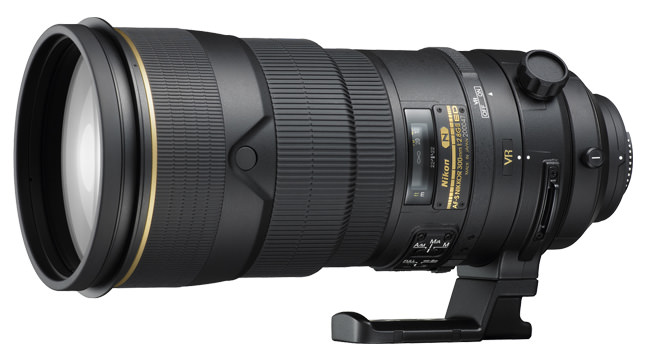 I have been shooting with the Nikon 200-400mm f/4 VR lens for the last 4-5 years and I can assure you that the Nikon 300mm f/2.8G VR II is overall a better lens to buy.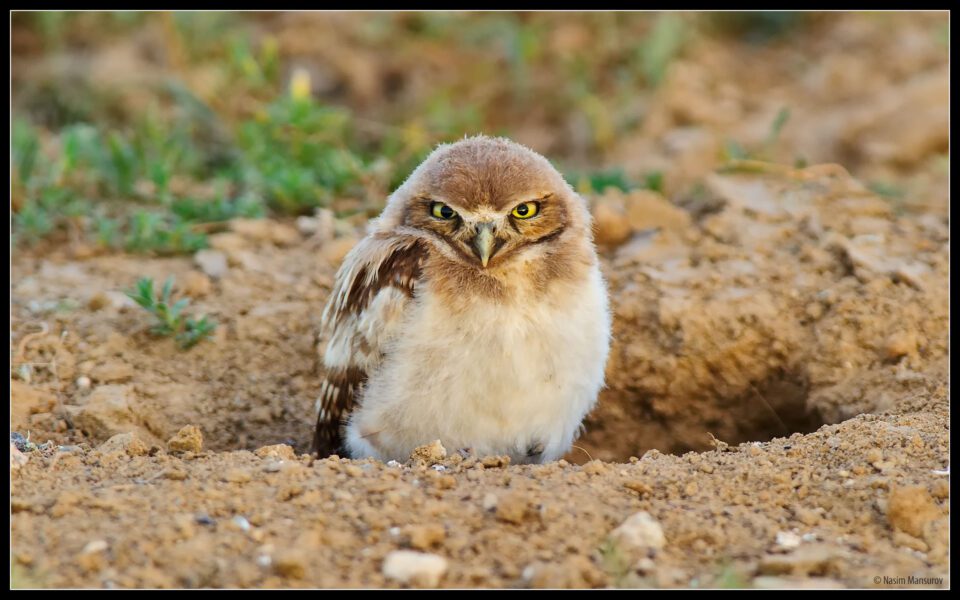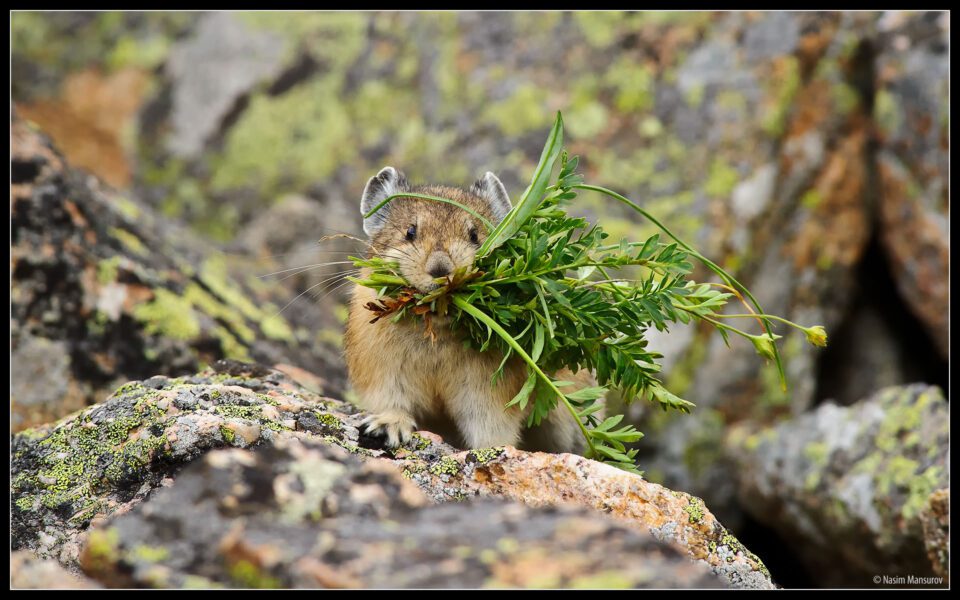 See our detailed Nikon 300mm f/2.8G VR II Review for more information on this lens.
Nikon 120-300mm f/2.8
If you like the idea of a 300mm f/2.8G II but in a zoom, this is your lens. Interestingly, it is 3.25kg, which is not much heavier than the 2.9kg of the 300mm f/2.8. I would suggest that for most people, this lens is overkill at $9500 – but if you need the ultimate f/2.8 zoom, this is it.
The Nikon 120-300mm f/2.8 is a very specialized tool. It's fantastic if your subject is relatively large/close, and there isn't much light. Otherwise, there are other lenses I'd pick first. Basically, if you're not sure which lens you'll need, you definitely don't need this one.
Nikon 500mm f/5.6 PF
The Nikon 500mm f/5.6 PF lens was a breakthrough lens for Nikon. It allowed photographers to reach 500mm at a fairly low cost compared to the 500mm f/4, and it is an easy lens to handhold all day at only 1.5kg. Although it is an F-mount lens, it is still used by many Nikon Z8 users with an FTZ adapter.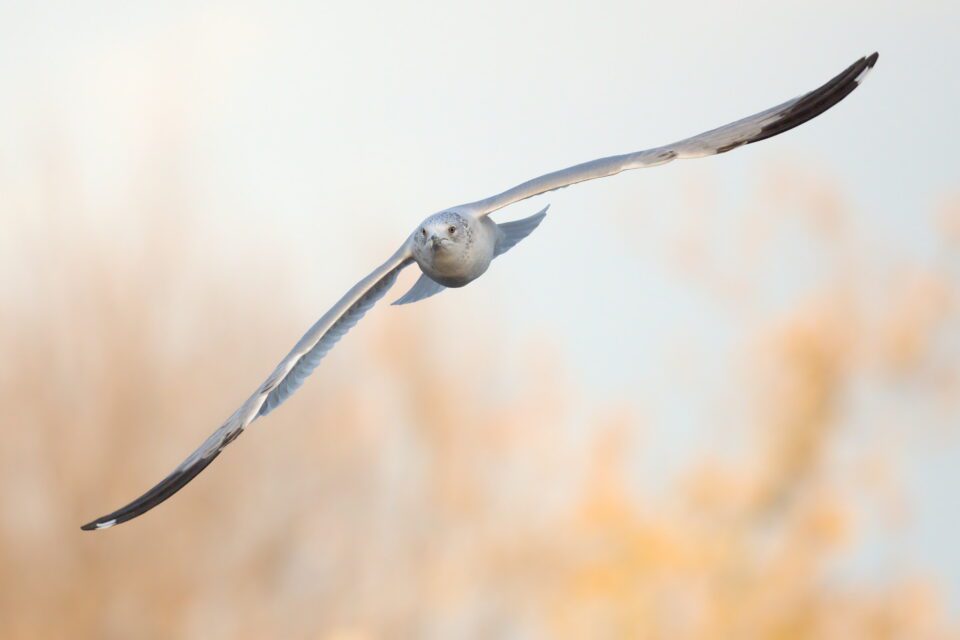 The tradeoff is the narrower maximum aperture of f/5.6. I think it's a fair trade for the increased versatility of never needing a tripod. On the other hand, if you like to shoot when the sun is low, f/5.6 isn't bright enough even with the Z8's amazing sensor. This is especially true for mammals that are often active during these dark periods.
Nikon 500mm f/4E FL ED VR
The Nikon 500mm f/4E VR is sort of a "sweet middle" between Nikon's 400mm and 600mm lenses. Although this focal length can now be approximately reached by the new 400mm f/2.8S lens, if you're always at 500mm, it might be worth saving money and getting this F-mount 500mm instead.
Due to its moderate f/4 aperture, it is a much lighter lens than a 400mm f/2.8. Optically, it is an insanely sharp lens – not that there are any duds on this list! Again, not much to complain about in terms of optics and features. Even though Nikon Z8 shooters have a lot of 500mm options, most of them have a narrower maximum aperture at this point, like f/5.6 or f/6.3.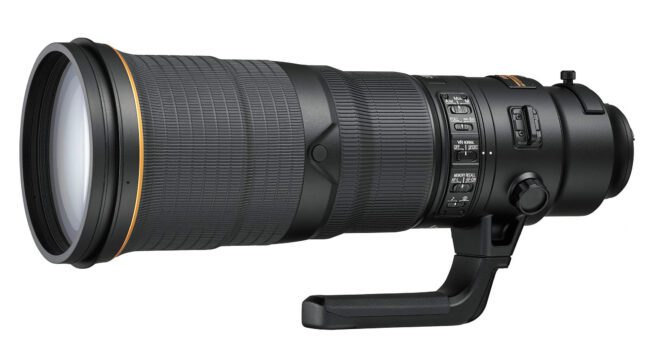 Does It Make Sense to Use F-mount Glass on Your Z8?
You might be wondering, does it still make sense to get an F-mount lens now that Nikon is focusing its effort and support on Z-mount? In many cases, it still does. Many aspiring wildlife shooters will no doubt be aware of the stratospheric prices of supertelephotos. The Nikon Z 400mm f/2.8 TC VR S is a classic example, costing more than some used cars.
Therefore, it makes a lot of sense to look at some lightly used F-mount lenses, the E-versions of which are optically outstanding. Getting a gently-used model could save you many thousands of dollars, which would go a long way towards other gear.
Additionally, some good wildlife lenses simply are not (yet) available for Z-mount, such as a 300mm f/2.8 or 500mm f/4. If well-cared for, such F-mount lenses can still last many years. They can also be used on DSLRs, and I would say for 90% of wildlife, a mirrorless camera will not provide any significant advantages over a DSLR and an F-mount lens.
That said, there are some benefits to using a native Nikon Z lens on the Z8 rather than adapted lenses. First, you simply don't have to deal with carrying the FTZ adapter. Second, you get access to Nikon's newer, excellent Z-series teleconverters. Third, some Z lenses are totally unique, like Nikon's $6500 800mm f/6.3. And finally, there is a slight improvement in autofocus consistency with native lenses – nothing worth worrying about most of the time, but visible in test conditions.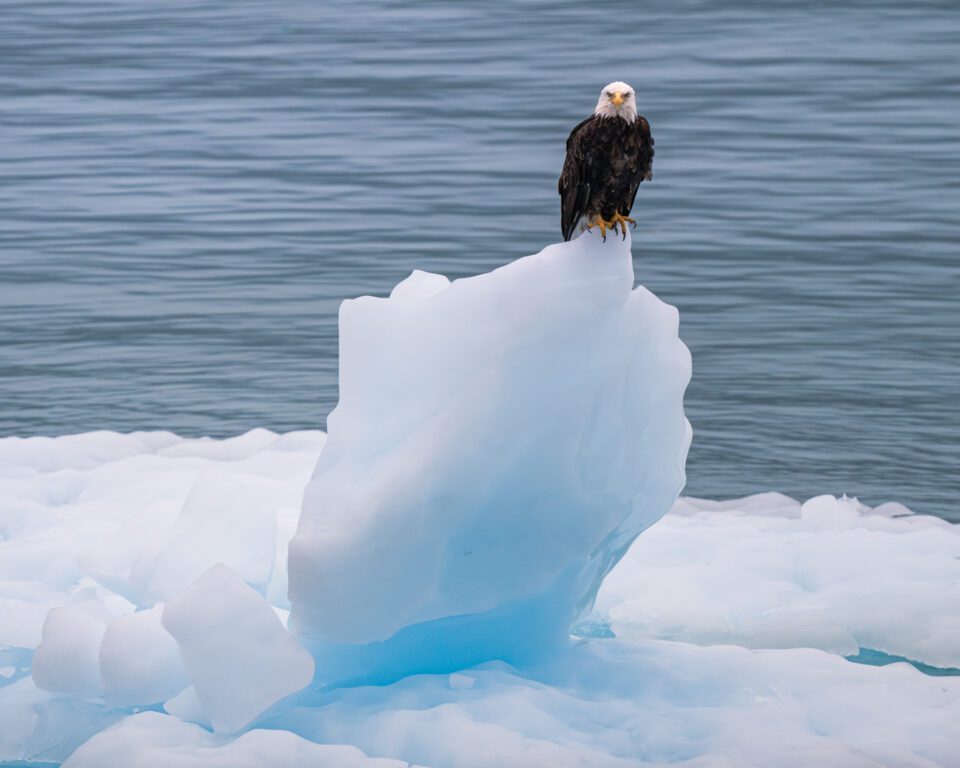 Conclusion
Nikon has always been a great choice for wildlife shooters. They have some great F-mount lenses that have been supplemented in the past few years with some amazing new Z-mount lenses. Whatever kind of wildlife you like to photograph, whether it be large mammals or small birds, you are sure to find the right Nikon lens.
Do you have any recommendations or questions? I'd love to hear in the comments!