I set out with a goal to find the best outdoor camera bag. For the most part all of these bags turned out to be pretty great bags with different strengths. To try out the bag it needed to hold at least one pro body, a wide angle zoom, normal zoom, telephoto zoom, flash, tripod and accessories. My kit was a Nikon D800, 17-35mm f/2.8, 24-70mm f/2.8, and 70-200mm f/2.8. Let's take a look at a number of different outdoor camera bags and see which one is the most versatile option for shooting outdoors.
1) MindShift Gear rotation180° Professional Deluxe
Weight: 6.2 lbs
Capacity: 37.5 liters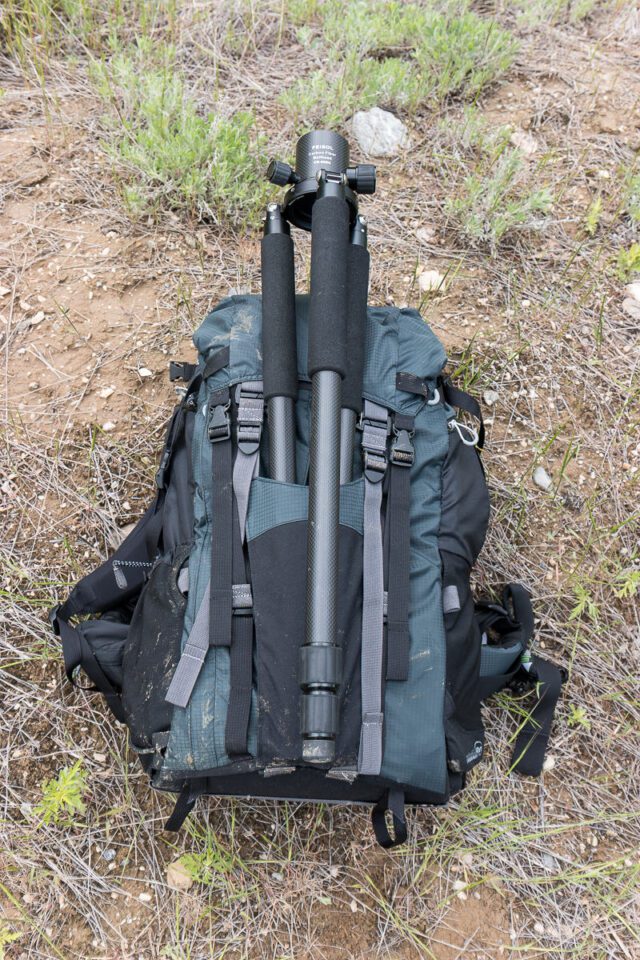 Pros
Rotating belt pack for camera access without taking the pack off
Very rugged and durable feeling
Well-padded shoulder straps and hip belt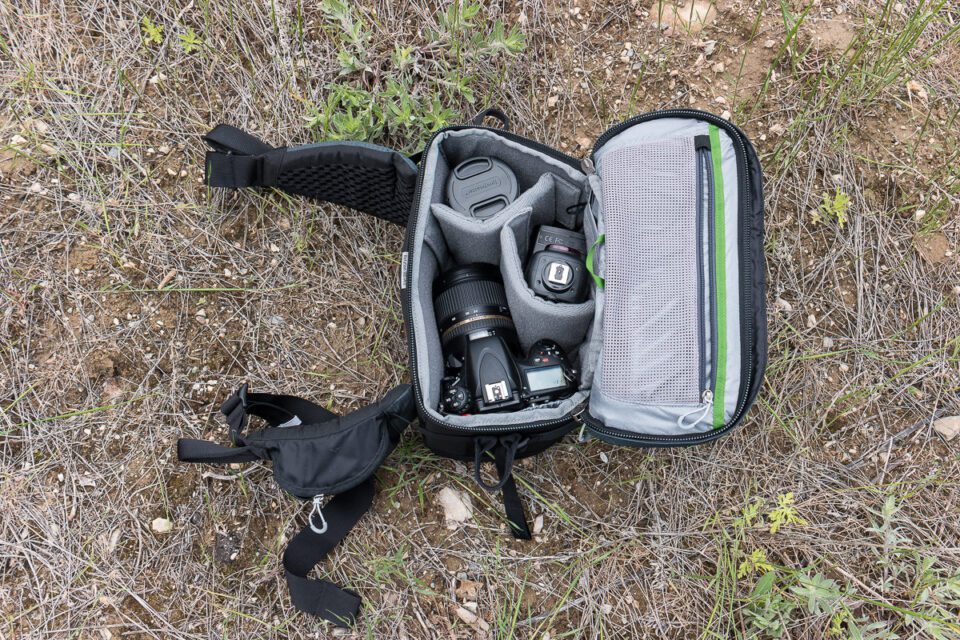 Cons
If you don't attach the clip-in strap on the belt pack it can fall out of the pack if you don't have the hip belt buckled
Not the best looking pack of the bunch
Almost seems a little overbuilt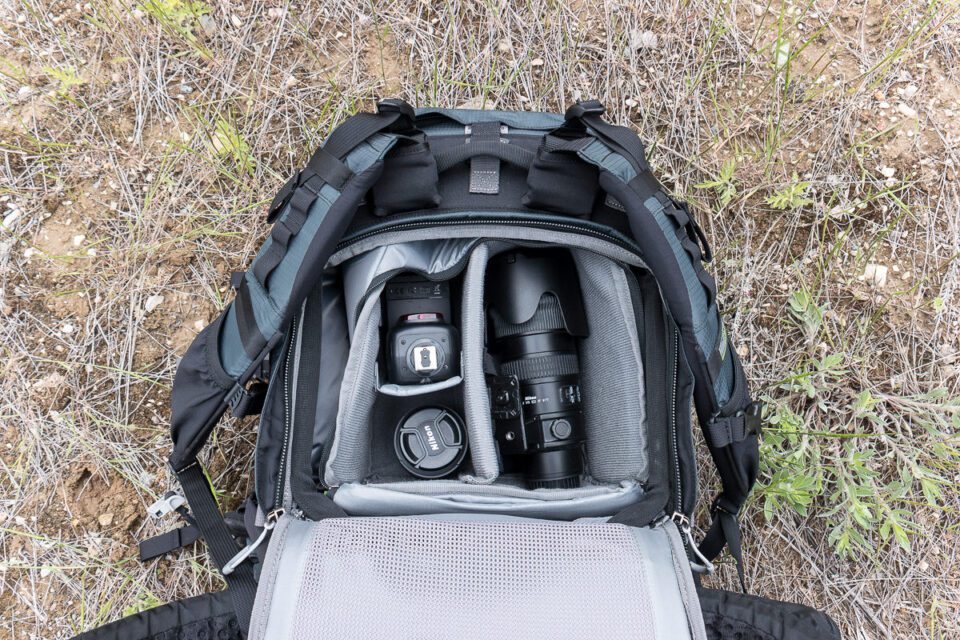 Get the rotation180° Professional Deluxe if you need access to your camera and a lens or two without taking off the pack.
2) Gura Gear Bataflae 32L
Weight: 5.9 lbs
Capacity: 32 liters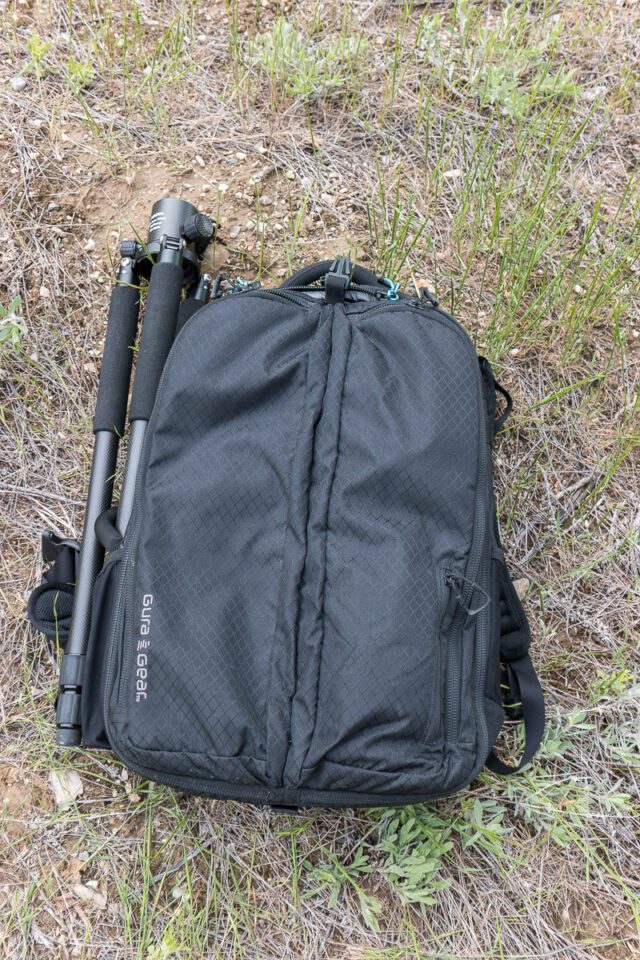 Pros
Lots of pockets
Plenty of dividers to organize the camera compartment
Great for plane travel
Nice understated aesthetic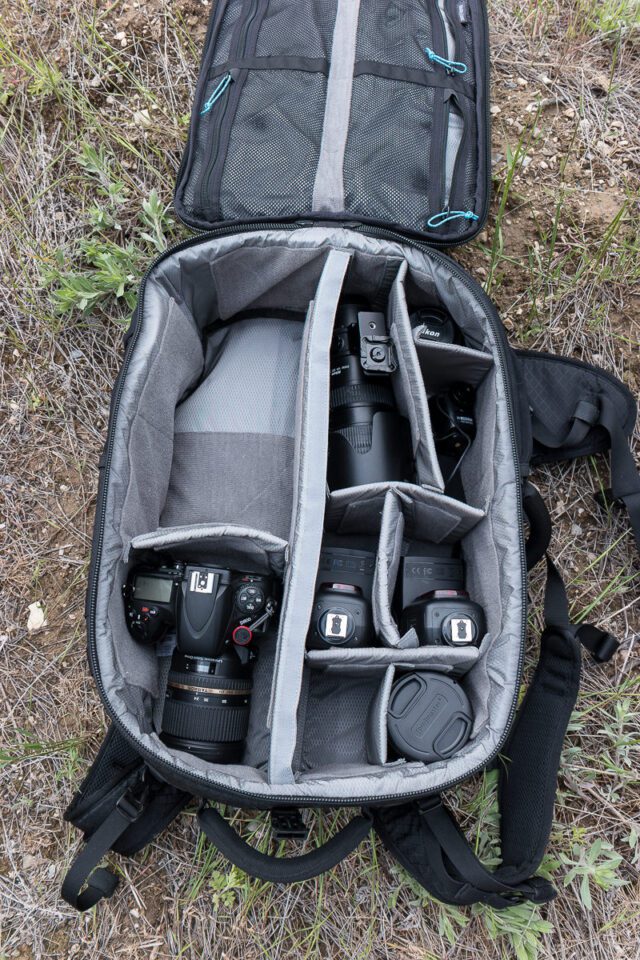 Cons
No back panel access
Not the best for long hikes
Get the Gura Gear Bataflae 32L if you are a travelling photographer who needs a bag that holds a lot of camera gear and if you love having lots of pockets. This is my favorite bag for airports and plane travel.
3) F-stop Tilopa BC
Weight: 3.95 lbs (Not including ICU)
Capacity: 48 Liters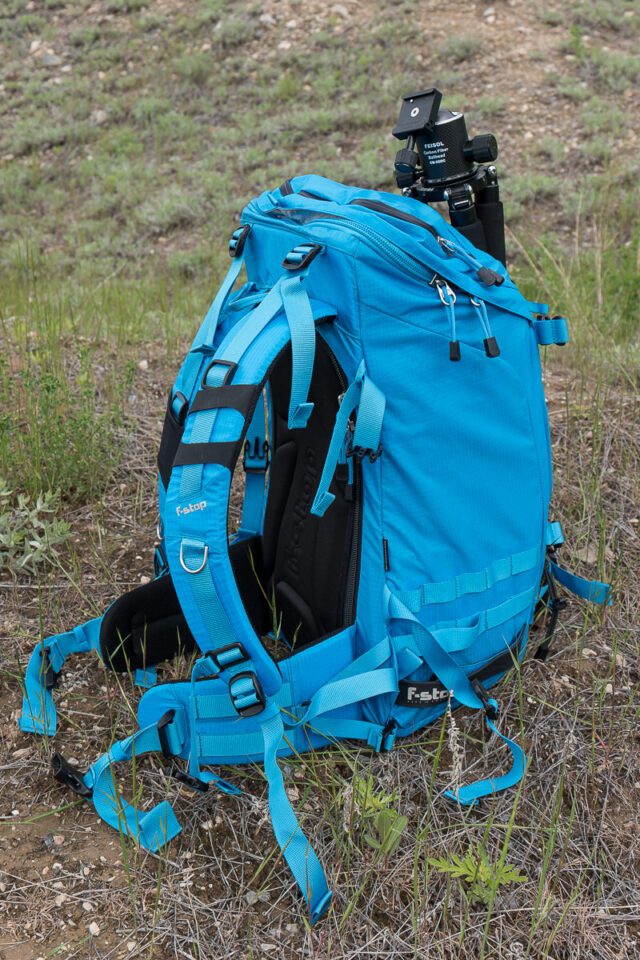 Pros
The most comfortable pack I tested
The only storage compartments I was able to organize exactly how I wanted
Customize how much camera gear you take with different ICU's
Plenty of options for tripod and accessory attachment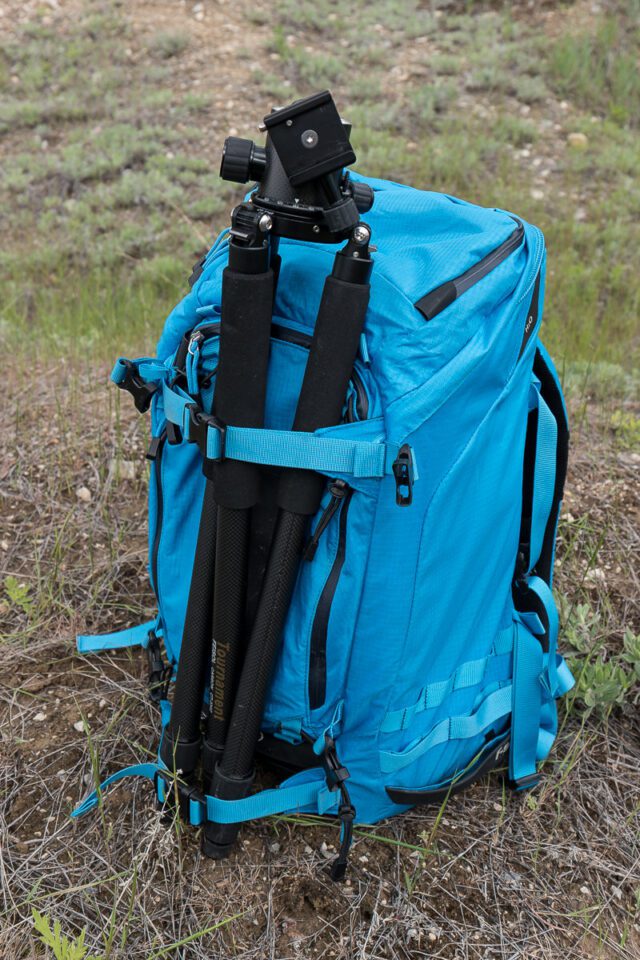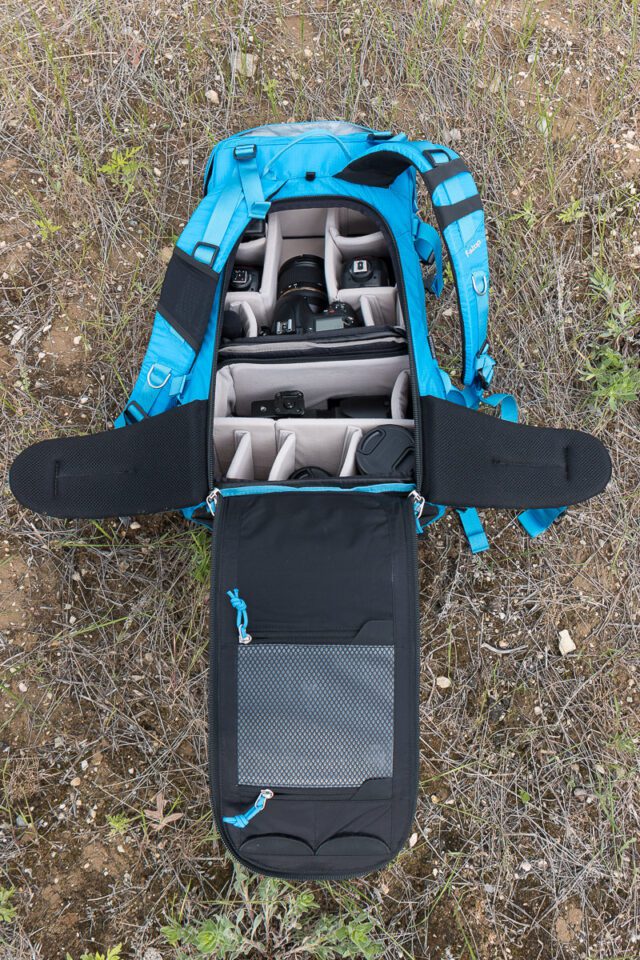 Cons
No water bottle spot (this was fixed in the updated Tilopa that was just released)
Get the F-stop Tilopa BC if you want a well built, comfortable bag for hiking that can handle a lot of gear. I used the small pro and medium slope ICU's This is my favorite bag from the test.
4) Clik Elite Contrejour 40
Weight: 5.25 lbs
Capacity: 40.1 liters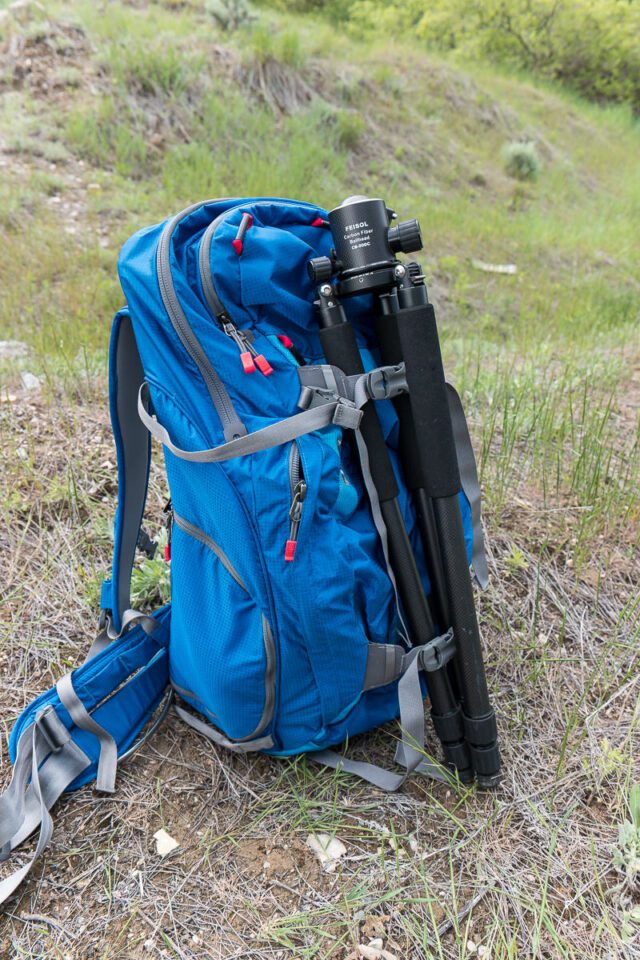 Pros
Plenty of space for non-photography gear
Back and side panel access
Tablet sleeve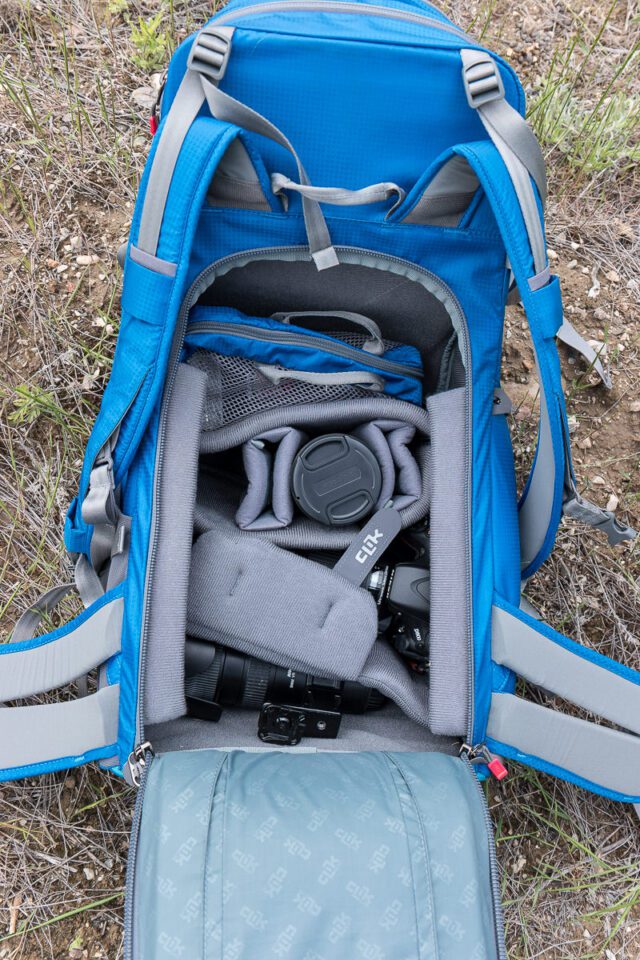 Cons
Photography equipment dividers are not stiff enough to keep photo gear from moving around
Too tall to qualify as a carry-on bag

Get the Clik Elite Contrejour 40 if you need a bag with dedicated room for non-photography gear.

5) Mountainsmith Parallax

Weight: 6.75 lbs
Capacity: 30.5 liters

NX1 + NX 16-50mm F2-2.8 S @ 18mm, ISO 100, 1/80, f/5.0

Pros

Lots of pockets
Chest carrier built in
Access to camera without removing backpack
Back panel access

NX1 + NX 16-50mm F2-2.8 S @ 22mm, ISO 100, 1/100, f/5.0

Cons

I would've liked the back panel access to be a little larger

Get the Mountainsmith Parallax if you need a bag that is great for travelling and is an excellent value.

6) Conclusion

So what bag do I reach for most? Definitely the F-Stop Tilopa BC for two main reasons. It is the most comfortable and it has the camera compartment I like the most. It also doesn't hurt that I can attach two tripods and a slider to the outside. It is really an amazing bag.

If you don't want to spend the money for the F-Stop Tilopa BC, I think the Mountainsmith Parallax is the best value, coming in at under $200. The camera compartment was pretty good and I really liked the removable chest carrier. I just didn't think it fit quite as well as some of the other bags (I'm 6'1" so that might have something to do with it).

All of these bags have their place and have some amazing features so I don't know that you can really go wrong with them. I will say that the Clik Elite bag was my least favorite due to the camera compartment dividers not being stiff enough.

---

This guest post was written by Chris Mabey. Chris is an outdoor photographer and filmmaker based in Utah. His love of the outdoors and passion for photography have led him to spend many days hiking through the dim morning hours with a backpack full of photography gear to get the perfect shot. He specializes in telling the stories of outdoor places and brands through still images, video, time lapses and aerial shots. You can visit his website at chrismabey.com.