Nikon has long been known for their high-quality telephoto and super-telephoto lenses. Today, with the mirrorless Nikon Z system, there are already seven lenses which reach at least 400mm (without needing a teleconverter) as well as a host of F-mount lenses that can be adapted to mirrorless, too. Which one of these many super-telephoto lenses is the best one for Nikon Z photographers? We've done an extensive side-by-side test to answer that very question.
Comparing lenses is always a challenge. The best scientific approach that allows you to compare them over time is to photograph the same pattern each time under controlled conditions, as we do in our lens reviews at Photography Life. However, it's also helpful to shoot real-world subjects to see how the different lenses perform in the field. That's the type of comparison I will present to you today, covering both sharpness and bokeh.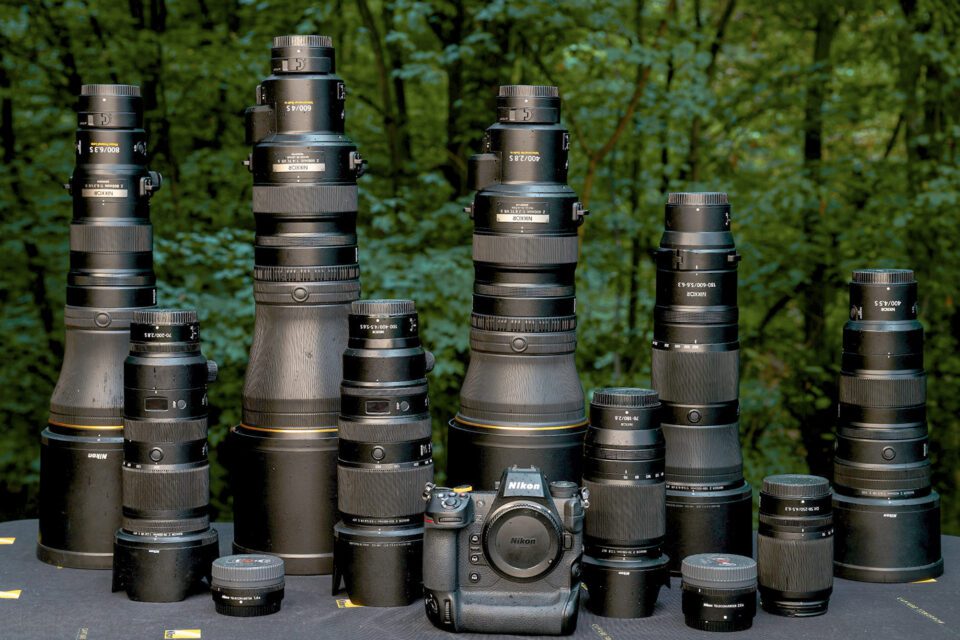 Just getting all of these lenses into a small car was a challenge – not to mention the fact that the value of the car was roughly tripled. For a comparison like this, we had to find a subject that was patient enough not to move during the test. The South American potoos would have fulfilled this requirement perfectly, but here in the Czech Republic, it was necessary to use a fake bird. However, it was real enough to fool passers-by into thinking it was a real owl. So, for our purposes, it will do just fine.
And what Nikon Z super-telephotos will you find in my test today?
Nikon Z 100-400mm f/4.5-5.6 VR S
Nikon Z 180-600mm f/5.6-6.3 VR
Nikon Z 400mm f/4.5 VR S
Nikon Z 400mm f/2.8 TC VR S
Nikon Z 600mm f/4 TC VR S
Nikon Z 800mm f/6.3 VR S
I also tested the following two F-mount lenses for the sake of comparison:
Nikon AF-S 200-500mm f/5.6E ED VR
Nikon AF-S 500mm f/5.6E PF ED VR
In order to reach different focal lengths, two of the lenses in question have their own built-in teleconverters, while the others were equipped with Nikon's 1.4x or 2.0x teleconverters.
The one lens I didn't test for this comparison is the Nikon Z 600mm f/6.3 that was released only a couple weeks ago. However, I have just recently had a chance to get my hands on this lens and will be writing a first impressions article soon.
Brief Introduction to the Compared Telephoto Lenses


The first lens tested, the Nikon AF-S 200-500mm f/5.6E ED VR, is a proven matador. It is one of two F-mount lenses in this test. The compromises Nikon made in order to make the lens affordable rarely show up in the final photos. Good sharpness (especially in the center of the frame), nice bokeh, and versatility were all reasons to buy this lens – and still are. My only major complaint was the focusing speed, which suffered even more on Z-mount cameras. But how does the image quality hold up against the new Z telephoto lenses?

The biggest news in today's comparison is that we've gotten a copy of the Nikon Z 180-600mm f/5.6-6.3 VR to test side-by-side with the other super-telephoto lenses. In my initial field review, I compared this lens to the aforementioned Nikon AF-S 200-500mm. Nikon has listened to the concerns of its users, addressing many of the criticisms of the 200-500mm f/5.6. The 180-600mm has a larger focal length range, internal zoom, and clearly snappier autofocus. My first impression last month was that even the optical performance had improved. But how did the lens perform against the rest of the pack in a head-to-head test?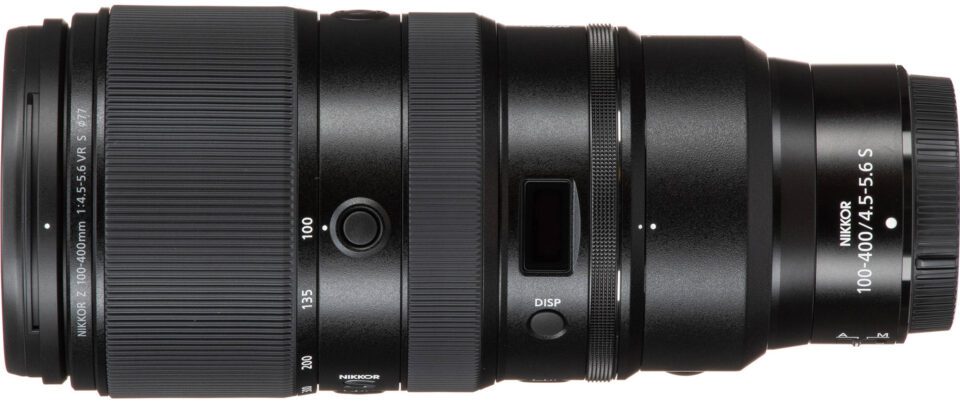 The next lens is the Nikon Z 100-400mm f/4.5-5.6 VR S. With this lens, Nikon opened up the 400mm focal length to a wider range of photographers. The Nikon Z 100-400mm is undoubtedly a great lens with fast focusing, impressive sharpness, and near-macro focus capabilities. The only limitation is that its maximum focal length of 400mm is not as long as most of the lenses here. However, the 100-400mm can be fitted with a teleconverter, and I'll show you what results you can expect from this combination.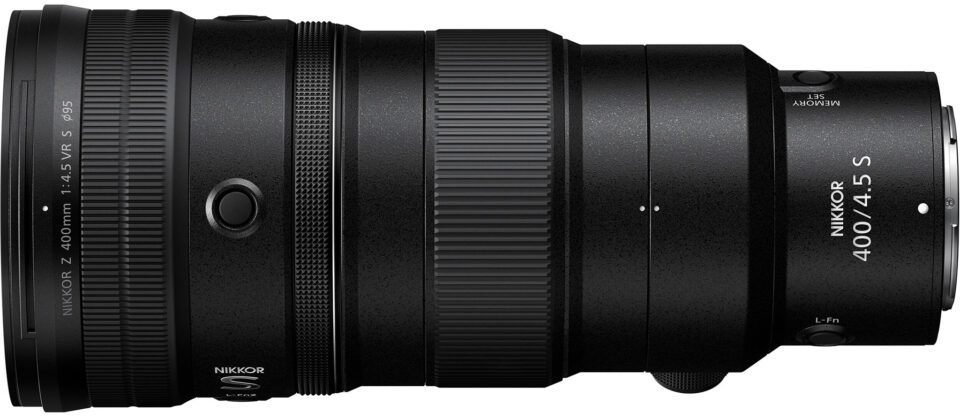 When Nikon introduced the Nikon Z 400mm f/4.5 VR S, many photographers (including myself) compared to the highly successful Nikon AF-S 500mm f/5.6E PF ED VR. It's a lightweight, sharp, compact, and well-built lens that works well with teleconverters. In particular, the TC-1.4x is almost a must-have companion for this lens, giving a 560mm lens with an acceptable f/6.3 maximum aperture. But can this lens hold its own against longer lenses when using a teleconverter? And is it really sharper than cheaper zooms?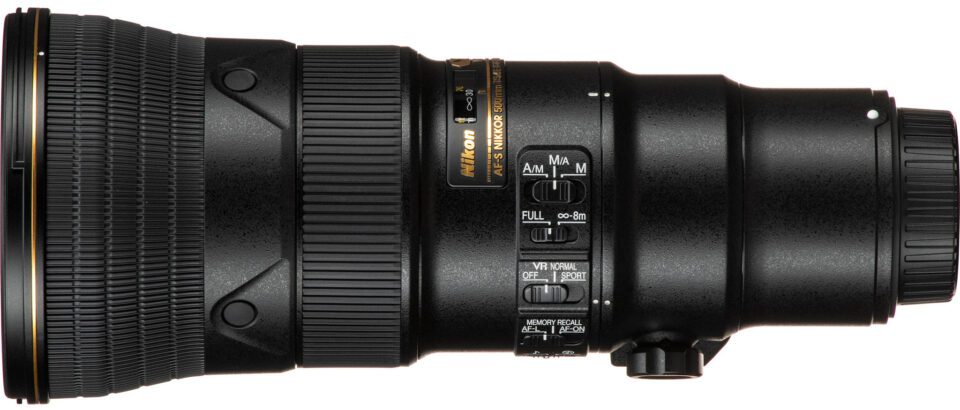 The other F-mount lens in this comparison – the Nikon AF-S 500mm f/5.6E PF ED VR – hit the nail on the head back when it was released. Optically, this lens is practically on par with its much more expensive and larger 500mm f/4 brother. What this lens lacks in speed, it compensates for in hand-holdability and portability. As for its autofocus, it's no slouch, even on Z cameras. But this lens was also announced back in 2018; does it still shine as brightly compared to the newer telephoto lenses?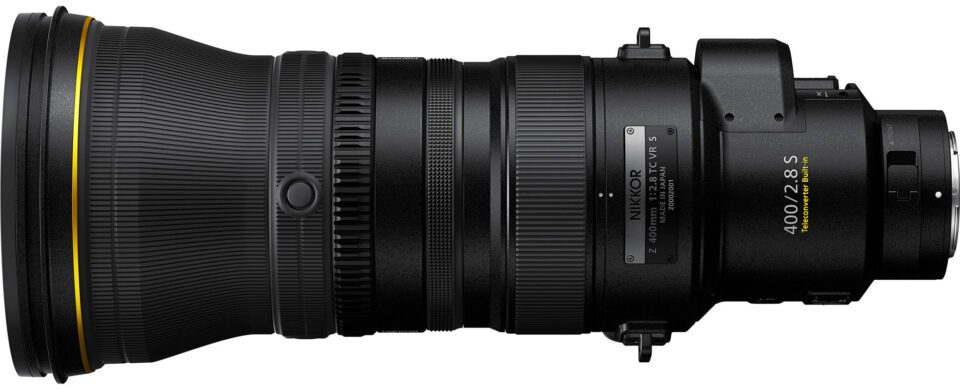 If you look for major flaws in the Nikon Z 400mm f/2.8 TC VR S lens, you'll come up empty-handed. At least in terms of optical quality, this lens represents the absolute pinnacle of lens evolution. It produces razor-sharp, high-contrast images at every aperture. What's more, it reaches a useful 560mm f/4 even when using the built-in 1.4x teleconverter. Using an external Nikon Z TC-2x works, too, to give you an 800mm f/5.6. I think we can expect great performance with this lens at 400mm, but how well does it hold up to Nikon's 600mm f/4 or 800mm f/6.3 lenses when using the teleconverters?

The Nikon Z 600mm f/4 TC VR S lens has been something of a unicorn for me. I knew it existed, but I had never seen it in person, let alone tested it in the field. From what I have heard, this lens is supposed to be so sharp you could shave with it. Add to that a perfect 600mm " bird" focal length, an f/4 aperture that allows you to focus reliably even in the gloom of the evening woods, and a built-in 1.4x teleconverter that turns this super-telephoto lens into an 840mm f/5.6 monster with the flick of a finger. But the price is also monstrous. Is it good enough to justify spending $15,497? You'll see for yourself momentarily.

Finally, the longest native Nikon Z lens – the Nikon Z 800mm f/6.3 VR S. This super-telephoto lens surprised everyone with its price when it was released. Despite a similar entrance pupil size, it's much less expensive than the 400mm f/2.8 or 600mm f/4, with a cost of (I hesitate to write "only") $6,497. The lens is also relatively small and lightweight thanks to the Phase Fresnel element. In our test, it was also very good optically, although not as good as the F-mount 800mm f/5.6, which is still one of the sharpest Nikon lenses of all time. Can it beat more expensive rivals such as the 400mm f/2.8 or 600mm f/4 equipped with teleconverters?
Technical Notes for the Test
A number of questions have been raised. Let's get down to answering them.
To keep the scope of the test reasonable, I limited the focal length range from 400mm to about 800mm. Also, I completed this test in one day in order to minimize external variables, but for time purposes, this meant not including some lens/teleconverter combinations in the test. But don't worry if you don't find the combination you're interested in. I can promise you that work is already underway to expand this comparison.
The camera used for the test was a Nikon Z9. I tested it on two scenes that correspond to the typical use of a telephoto lens in a real environment. The photos were taken at a constant distance from a Gitzo Systematic tripod. The difference in the field of view therefore corresponds to the focal length of the lens.
As a real-world test, there was a very small amount of wind that affected the tree and leaf positions slightly from photo to photo. I therefore shot at ISO 800 in order to allow sufficiently fast shutter speeds to freeze mild movement. Finally, I selected the sharpest photos from a series of RAW files in Nikon NX Studio and converted them to TIFF without any editing, sharpening, or de-noising.
By testing each set of lenses twice (from two different camera angles), I was able to minimize variability and double-check all of my sharpness impressions.
And with that, it's time to dive into the tests. Click the menu below to jump to the page that interests you: