What are the best Nikon lenses for wildlife photography? Our readers often ask us about lenses for nature photography and while I have already written about which Nikon lenses I consider to be the best for landscape photography, I have received numerous requests to write about lenses for wildlife photography as well.
In this article, I will not only talk about which Nikon lenses I believe are the best for wildlife and nature photography but also when I use a particular lens, along with plenty of image samples from each lens. Please keep in mind that the information I present below is a personal opinion based on my experience so far, which is subject to change. If you have a favorite lens of yours for wildlife photography that is not listed below, please feel free to add a comment at the bottom of the page with some information and links to pictures (if you have any that you would like to share).
When photographing wildlife, whether shooting bears in Alaska or capturing birds in flight, one of the most important factors in choosing a lens is its focal length. Generally, the longer the lens (in focal length), the better. Unlike landscape and portrait photography, where you could get away with a cheap lens and still get great results, wildlife photography pretty much requires high-quality, fast-aperture telephoto optics. This translates to a high price tag, with the lowest end of the spectrum averaging between $500 to $1,500, and the highest-quality / best reach lenses costing as much as $10,000+. Without a doubt, wildlife photography is a very expensive hobby to have (unless you are so good that you can sell your pictures and make good money), especially once you add up all the gear and travel costs.
Nikon Mirrorless (Z-mount) Lenses
| Lens | Length | Weight | MSRP (USD) |
| --- | --- | --- | --- |
| Nikon Z 100-400mm f/4.5-5.6 VR S | 22.2cm | 1.435kg | $2,696.95 |
| Nikon Z 400mm f/4.5 VR S | 23.5cm | 1.245kg | $3,246.95 |
| Nikon Z 400mm f/2.8 TC VR S | 38.0cm | 2.950kg | $13,996.95 |
| Nikon Z 800mm f/6.3 VR S | 38.5cm | 2.385kg | $6,496.95 |
Nikon Z 100-400mm f/4.5-5.6 VR S
The Nikon Z 100-400mm is currently the only Nikon zoom for Z-mount that has some reach. Its wide range and 0.38x magnification (minimum focus distance of 75cm) make this lens well-suited to larger wildlife and pseudo-macro shots of insects.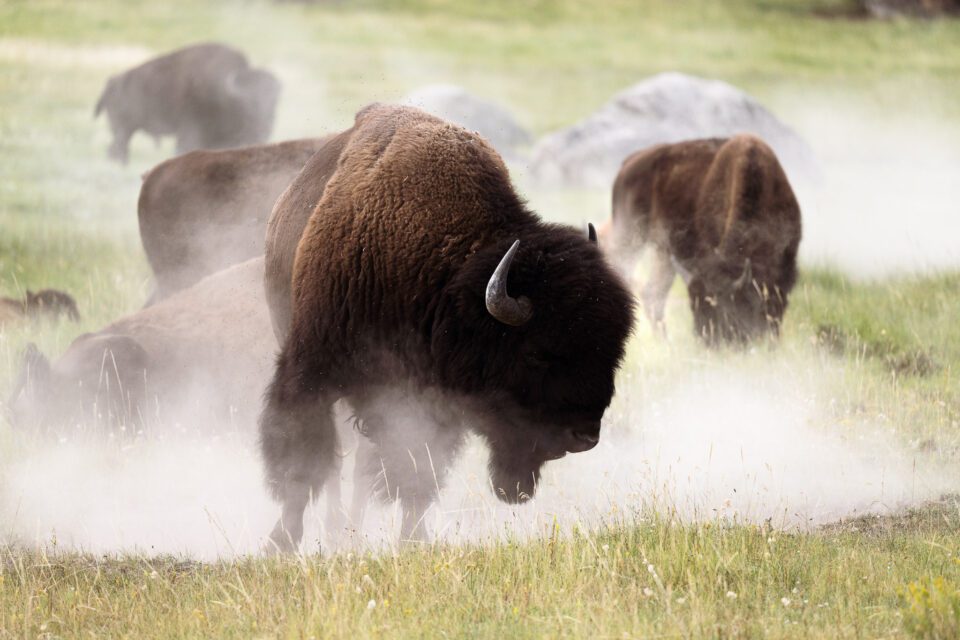 The only downside to the Nikon 100-400 is that it is a little short for timid or smaller creatures like birds. Although there are some cases where 400mm is perfect for birds, it is rare, especially on a full-frame camera.
Nikon Z 400mm f/4.5 VR S
The Nikon Z 400mm f/4.5 is a compact and sharp lens that is perfect for larger birds and birds in flight. It is about $550 more expensive than the 100-400, so why would you get this lens over the 100-400? First, it is 0.63 stops faster, which although small, does make a difference in challenging wildlife conditions.
The Nikon Z 400mm is also 190g lighter than the 100-400, which makes a difference especially if you are carrying the lens and other equipment all day. If you are always at 400mm, it definitely makes sense to consider this lens over the 100-400.
Nikon Z 400mm f/2.8 TC VR S
Taking inspiration from the Nikon 180-400mm F-mount lens, the Nikon Z 400mm f/2.8 is Nikon's first Z-mount lens to feature a built-in 1.4X teleconverter. This makes this lens very versatile, giving 400mm and 560mm at the flick of a switch. The Nikon Z 400mm f/2.8 is also an insanely sharp lens, so it still looks good at 560mm and thus is suitable for many varieties of wildlife.
The biggest advantage of this lens is its maximum aperture of f/2.8. This is 1.4 stops faster than the Nikon 400mm f/4.5 and thus will perform much better than slower lenses, both in terms of light-gathering and autofocus.
Traditionally, 400mm f/2.8 lenses were much more specialized tools, being very heavy and a bit short for smaller wildlife. But this ain't your daddy's 400mm f/2.8. Since this lens offers a 1.4X TC with still excellent image quality and significant 850g weight savings over the Nikon 400mm f/2.8E, this new Z mount 400mm f/2.8 could indeed be the ultimate wildlife lens.
The only downside of this lens is its eye-watering cost of $14000.
Nikon Z 800mm f/6.3 VR S
If you're looking for the longest reach without teleconverters, the Nikon 800mm f/6.3 is your lens! It is the lightest native 800mm lens that Nikon makes. Costing $6500, this lens is the cheapest way to reach this focal length. It is also only about 2.4kg, which means it is handholdable for longer periods compared to more traditional lenses like a 600mm f/4. In fact, it is significantly lighter than the F-mount 300mm f/2.8G II lens, which is very impressive!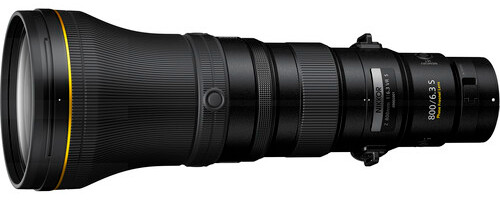 The Nikon Z 800mm f/6.3's main application is birds and other small animals. In fact, for many situations, it will be too long. Instead, it's meant for specific birding situations like waterbirds on a lake and shorebirds on mudflats. In general, 800mm will work best when you have ample situations of birds in the 5-15 meter range or greater, whereas 500mm and 600mm lenses work better for general birding outings.
Future Nikon Z Lenses
Nikon has two more wildlife lenses on its roadmap: a 600mm f/4 and a 200-600mm zoom, which competes directly with the Sony 200-600mm lens. There are a few other lenses as well in F-mount that are not yet on the roadmap and may never be, such as a 500mm f/4 and a 300mm f/2.8.
The Nikon 200-600mm lens in particular will be the generalist wildlife lens suitable for most shooters who need the versatility of a zoom. Thus, if you are still using a Nikon 200-500 on an F-mount camera and are looking to transition to Z-mount, I would wait for this lens to come out.
Nikon DSLR (F-mount) Lenses
Being around for much longer than the Z-mount, the F-mount currently has more lenses suitable for wildlife. All of these can be used on Z-mount cameras with the FTZ or FTZII adapter, and since some of these do not yet have Z counterparts, they are worth a look whether you shoot a Nikon DSLR or a Nikon Z mirrorless camera.
| Lens | Length | Weight | MSRP (USD) |
| --- | --- | --- | --- |
| Nikon 70-300mm f/4.5-5.6E VR AF-P | 20.2cm | 0.680kg | $596.95 |
| Nikon 200-500mm f/5.6E VR | 34.3cm | 2.300kg | $1,396.95 |
| Nikon 300mm f/4E PF ED VR | 14.8cm | 0.755kg | $1,996.95 |
| Nikon 300mm f/2.8G VR II | 26.8cm | 2.900kg | $5,496.95 |
| Nikon 120-300mm f/2.8 | 30.4cm | 3.250kg | $9,496.95 |
| Nikon 400mm f/2.8E FL ED VR | 35.8cm | 3.800kg | $11,196.95 |
| Nikon 180-400mm f/4E TC1.4 FL ED VR | 36.4cm | 3.500kg | $12,396.95 |
| Nikon 500mm f/5.6 PF | 23.7cm | 1.460kg | $3,596.95 |
| Nikon 500mm f/4E FL ED VR | 38.7cm | 3.09kg | $10,296.95 |
| Nikon 600mm f/4E FL ED VR | 43.2cm | 3.810kg | $12,296.95 |
| Nikon 800mm f/5.6E FL ED VR | 46.1cm | 4.590kg | $16,296.95 |
Nikon 70-300mm f/4.5-5.6E VR AF-P
If you want to get into wildlife photography on a tight budget, the Nikon 70-300mm f/4.5-5.6E VR AF-P is the lens you want to get. It is a great buy that will get you to 300mm at just under $600 USD. Its autofocus is pretty good in daylight and its versatile zoom range of 70-300mm is great for large animals and perched birds. The lens is light and compact, making it easy to carry it around when scouting for wildlife in parks and wildlife spots. It is capable of producing relatively good bokeh, especially on its longest end, although its sharpness performance also drops quite a bit at 300mm. Having VR is a definite plus when hand-holding the lens.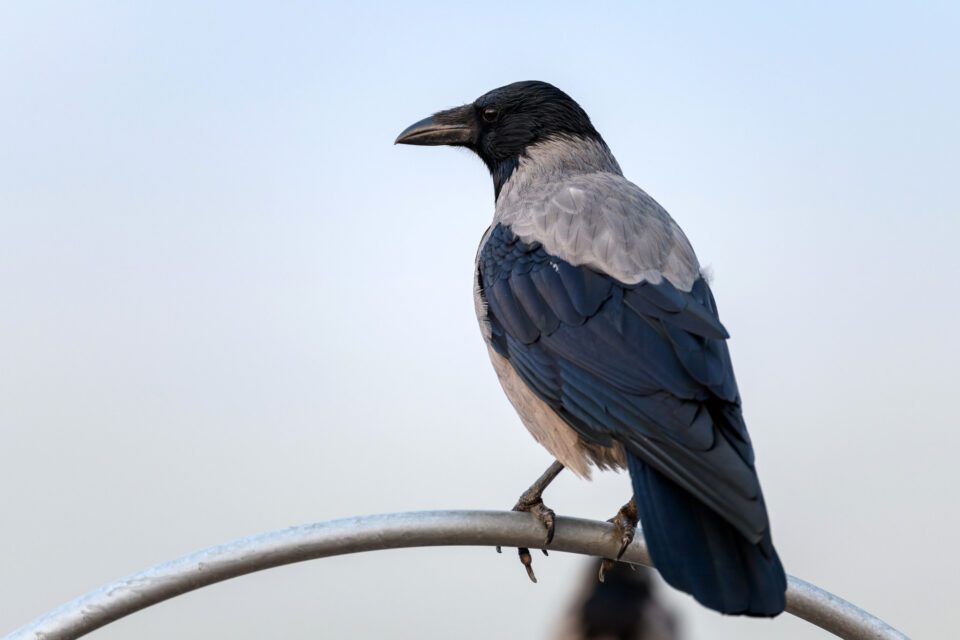 In daylight conditions the Nikon 70-300mm VR can overall produce great results, but its performance does suffer in low-light situations – something to be expected from a slow variable aperture zoom lens.
Nikon 200-500mm f/5.6E VR
Undoubtedly, the Nikon 200-500mm f/5.6 is the most popular budget lens for bird shooters. It is still just possible to handhold, and it offers a lot of versatility with its zoom and very decent image quality.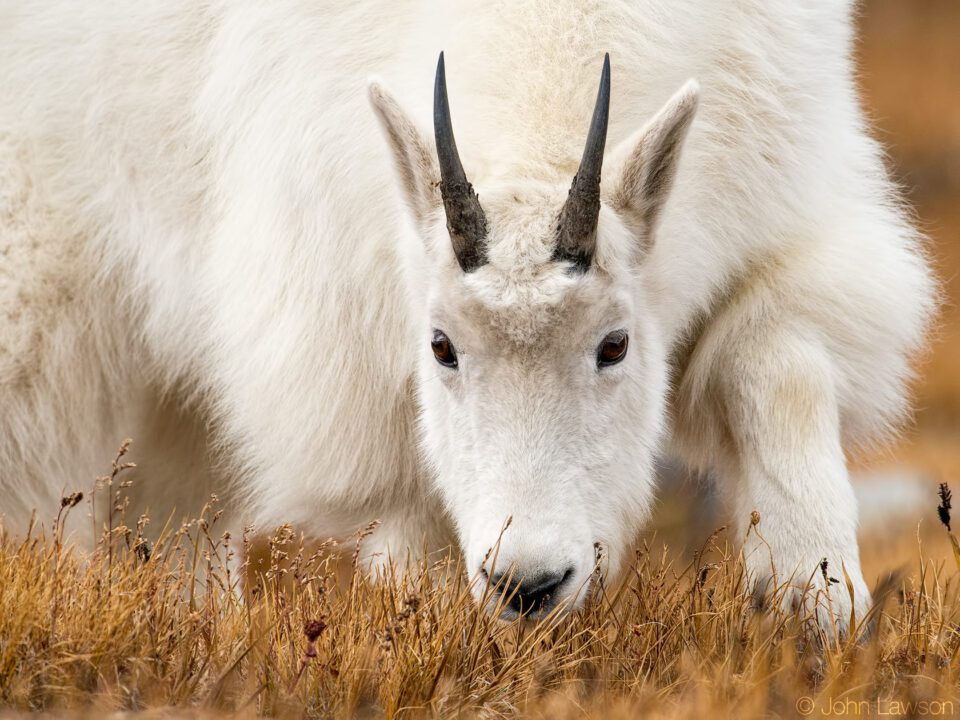 The main downside of this lens is its 2.3kg weight, which is not very comfortable compared to some lighter options like the 500mm f/5.6PF. I have in fact met some people using this lens on a monopod. For Z-mount users, the Nikon 100-400mm seems far more attractive at 1.4kg, and the 500mm f/5.6 PF is a great alternative if you are mostly at 500mm.
Still, it's hard to beat the price of this lens at $1400. If you can find a way to deal with the weight, this lens with a D500 would still be a very capable wildlife setup.
Nikon 300mm f/4E PF ED VR
The Nikon 300mm f/4E PF is the smallest 300mm f/4 lens because of its phase-fresnel (PF) technology that has subsequently been used in the F-mount 500mm f/5.6 PF and the Z-mount 800mm f/6.3. Because the 300mm f/4 is so small and takes a 1.4X TC teleconverter reasonably well, it is a perfect lens for wildlife shooters who absolutely do not want to carry a huge lens.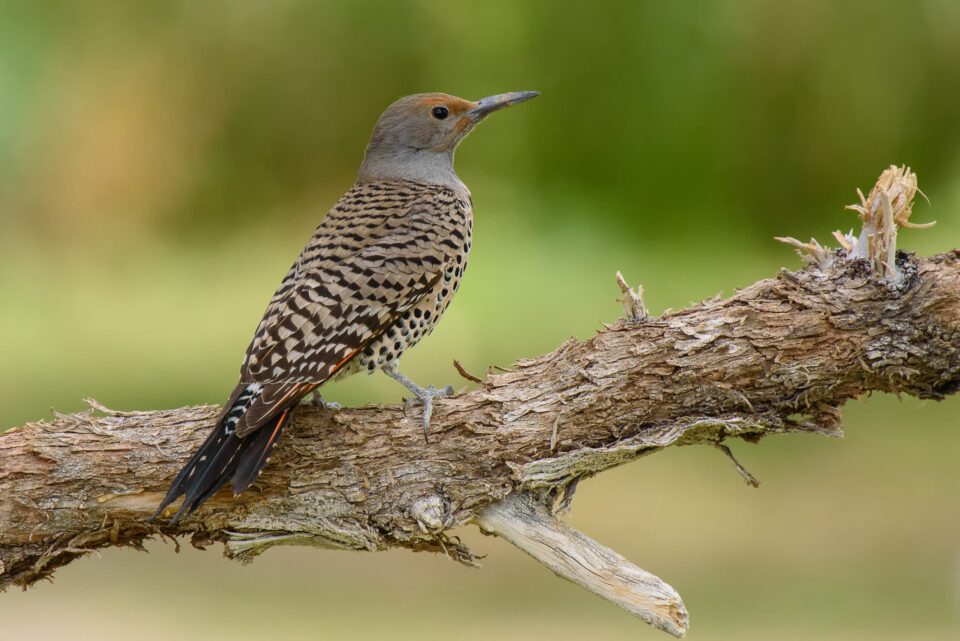 In fact, this lens is only 775g, which is almost twice as light as the Olympus 300mm f/4 lens for micro four thirds, and this is a full-frame lens! This lens still has no equal in Z mount (or any other mount) and thus I have seen quite a few people adapting it to their Z50 cameras for a very lightweight and capable setup.
Although the very light 500mm f/5.6 PF has replaced it for many shooters, and the 400mm f/4.5 in an attractive alternative for Z-mount users, it is still lest costly than both (especially used), and so it is worth considering if you need quality in a very small package.
Nikon 300mm f/2.8G VR II
The next big jump (in terms of size, weight and cost) gets us to the Nikon 300mm f/2.8G VR II – a phenomenal lens. It is a workhorse tool used by professionals for sports, wildlife and portrait photography.
I used the Nikon 300mm f/2.8G VR II for several months and I was very impressed by its performance, especially when coupled with teleconverters. In fact, Nikon specifically released the TC-20E III together with this lens, which makes this lens almost like a "reference" lens for use with teleconverters (with the TC-20E III, the lens becomes a 600mm f/5.6 lens). AF performance is top notch, with super fast and accurate autofocus acquisition, even in low-light situations.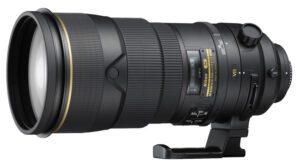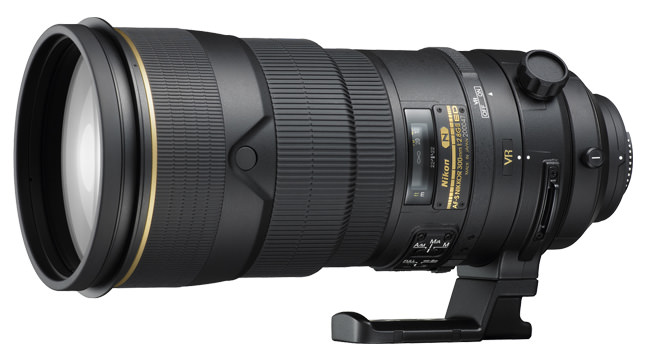 I have been shooting with the Nikon 200-400mm f/4 VR lens for the last 4-5 years and I can assure you that the Nikon 300mm f/2.8G VR II is overall a better lens to buy (unless you shoot large animals from a close distance, like bears in Alaska).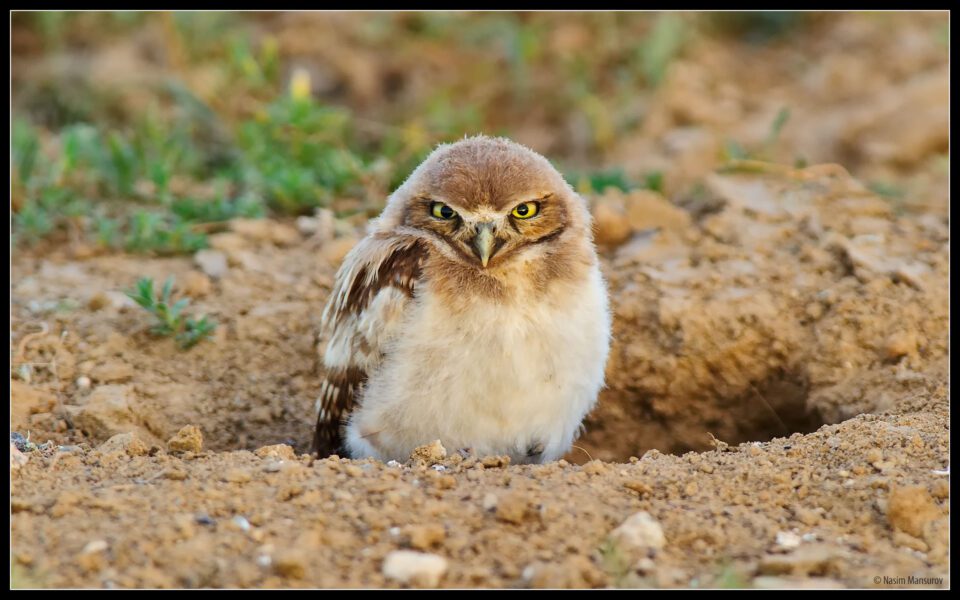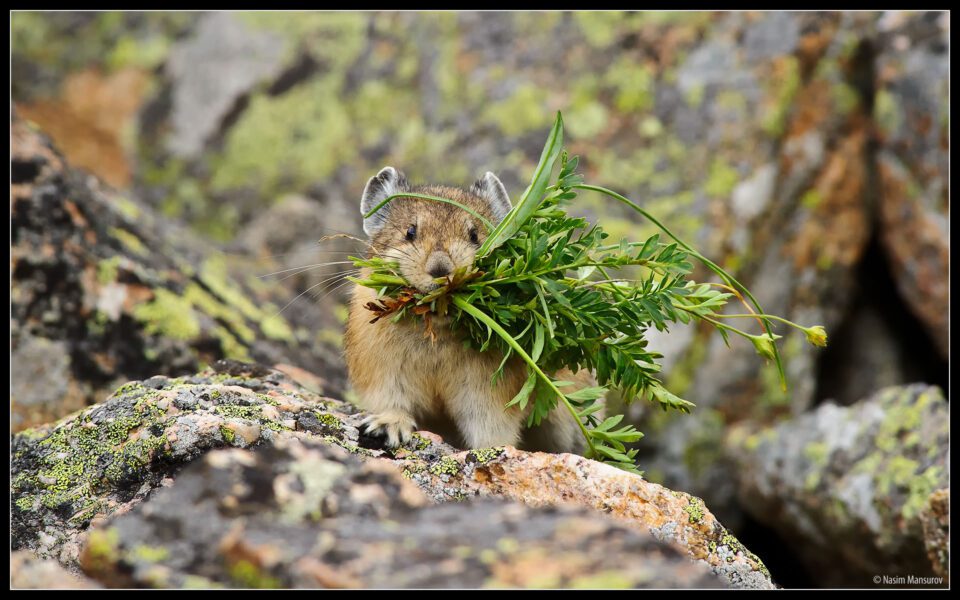 See my detailed Nikon 300mm f/2.8G VR II Review for more information on this lens.
Nikon 120-300mm f/2.8
If you like the idea of a 300mm f/2.8G II but in a zoom, this is your lens. Interestingly, it is 3.25kg, which is not much heavier than the 2.9kg of the 300mm f/2.8. I would suggest that for most people, this lens is a little bit short for wildlife, especially at $9500.
This is a very specialized tool. If you are in situations where you only shoot larger animals at dusk or dawn, and you really need the shorter focal lengths, then I can see a case for this lens. Basically, if you're not sure which lens you'll need, you definitely don't need this one.
Nikon 400mm f/2.8E FL ED VR
The next best wildlife lens is Nikon's heavyweight super telephoto bazooka, the Nikon 400mm f/2.8E VR. This is the lens that will get you to 800mm at f/5.6 with a 2x teleconverter! Weighing a whopping 3.8 kilos, it is about as heavy as Nikon's longest 600mm f/4 lens (more on the 600mm below). It is a massive lens for a reason – its large aperture of f/2.8 requires huge glass elements to transmit so much light into the camera. Similar to the Nikon 300mm f/2.8G VR II, it also works exceptionally well with all teleconverters, including the Nikon TC-20E III.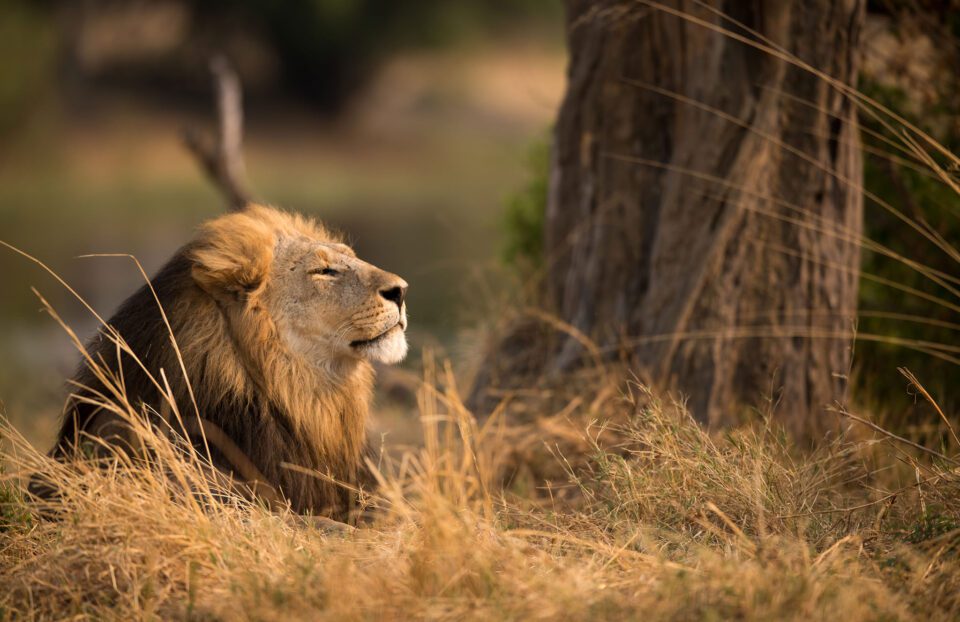 Due to its massive size, this lens requires a good tripod setup. Forget about trying to hand-hold it, even if you have arms as big as Schwarzenegger's. It has very impressive optical features and it delivers exceptionally good-looking images, especially at its maximum aperture of f/2.8. However, its weight and size are its biggest enemy. This is not the lens you would pack in a backpack for hiking.
The 400mm f/2.8 lens is ideal for situations where even an f/4 lens would be too slow. This typically happens in wildlife after the sun goes down. This is especially true with mammals, which like to come out during such times.
Nikon 180-400mm f/4E TC1.4 FL ED VR
If you want the ultimate versatility in a single lens, it would be hard to go wrong with the Nikon 180-400mm f/4E lens. Its built-in teleconverter means you can reach 560mm.
This lens is great for general wildlife, especially if you often shoot the large kind like moose and bears. These large animals often need much wider focal lengths around 200mm and it would be difficult to capture them with a fixed prime in all situations. It is fairly wide on a full-frame camera at 180mm so it can also be used to capture tighter landscapes.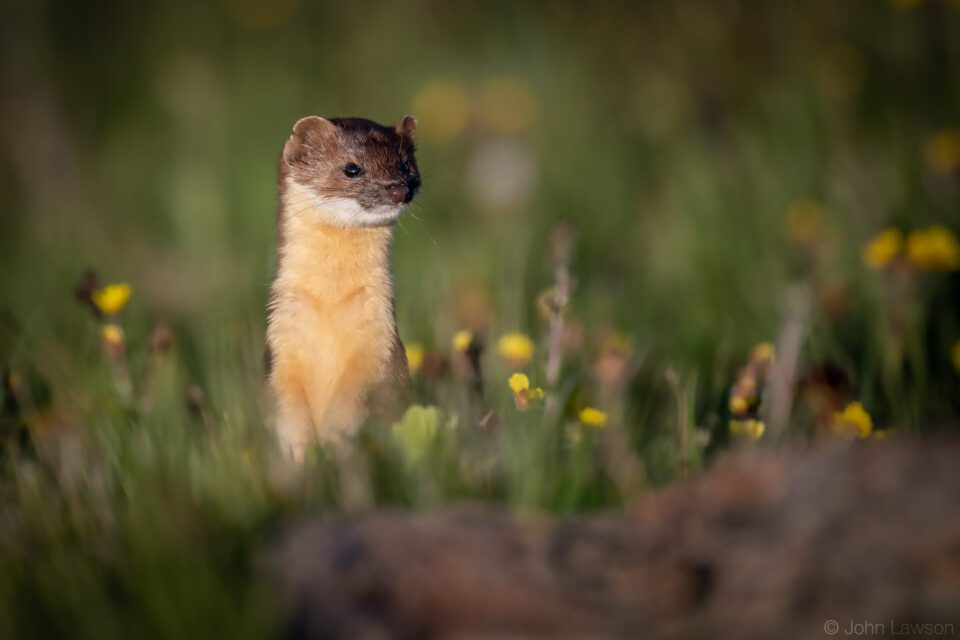 The one thing I would not use this lens for is birding. With birding, you will likely be using the lens with its built-in teleconverter all the time. Not only does its resolving power drop with the teleconverter engaged, but it will be a 560 f/5.6 at its longest end and hence not provide an advantage over the Nikon 500mm f/5.6 lens, which is nearly four times cheaper.
Instead, the Nikon 180-400 f/4E lens is for those shooters who shoot larger mammals and landscapes, and wider shots of animals in their habitat.
Nikon 500mm f/5.6 PF
The Nikon 500mm f/5.6 PF lens was a breakthrough lens for Nikon. For the first time, it allowed shooters to reach 500mm at a fairly low cost compared to the 500mm f/4, and it is an easy lens to handhold all day at only 1.5kg. Although it is an F-mount lens, it is still used by many Z-mount users with an FTZ adapter.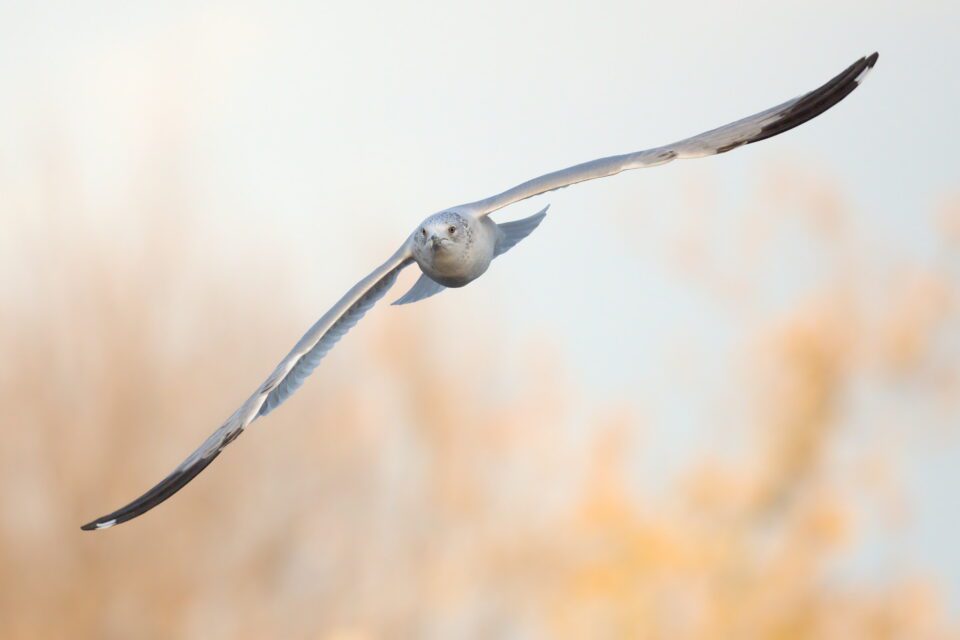 For most wildlife, the move from f/4 to f/5.6 will not impact image quality, and it is a fair trade for the increased versatility of never needing a tripod. On the other hand, if you like to shoot when the sun is almost down or even set, f/5.6 is a little slow even with today's amazing sensors. This is especially true for mammals that are often active during these dark periods.
Nikon 500mm f/4E FL ED VR
The Nikon 500mm f/4E VR is sort of a "sweet middle" between the 400mm and 600mm lenses. Due to its slower f/4 aperture, it is a much lighter lens than the 400mm f/2.8E VR. Optically it is an insanely sharp lens, I would say about the same as the Nikon 600mm f/4E below. Again, not much to complain about in terms of optics and features.
Nikon 500mm f/4 VR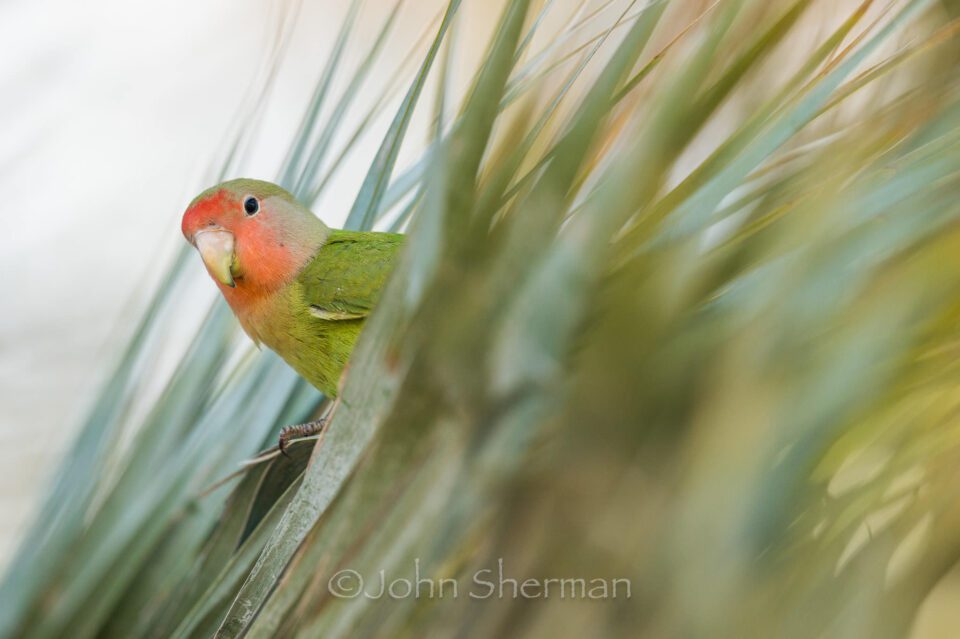 The Nikon 500mm f/4G VR works well with the TC-14E III teleconverter, giving an effective focal length of 700mm at f/5.6.
Its main advantage over the 600mm f/4 is its weight and its length. Bird photographers carrying a lot of gear find the 500mm f/4 a bit easier to travel with compared to the 600mm f/4.
Nikon 600mm f/4E FL ED VR
And lastly, I present you the Cadillac of all Nikon super telephoto lenses: the Nikon 600mm f/4E VR. This is the lens that many wildlife photographers get, especially those that photograph birds. It goes without saying that you need a good support system for this lens—a very sturdy Gitzo Systematic series tripod with a Wimberley Gimbal head is what I would get to hold this monster.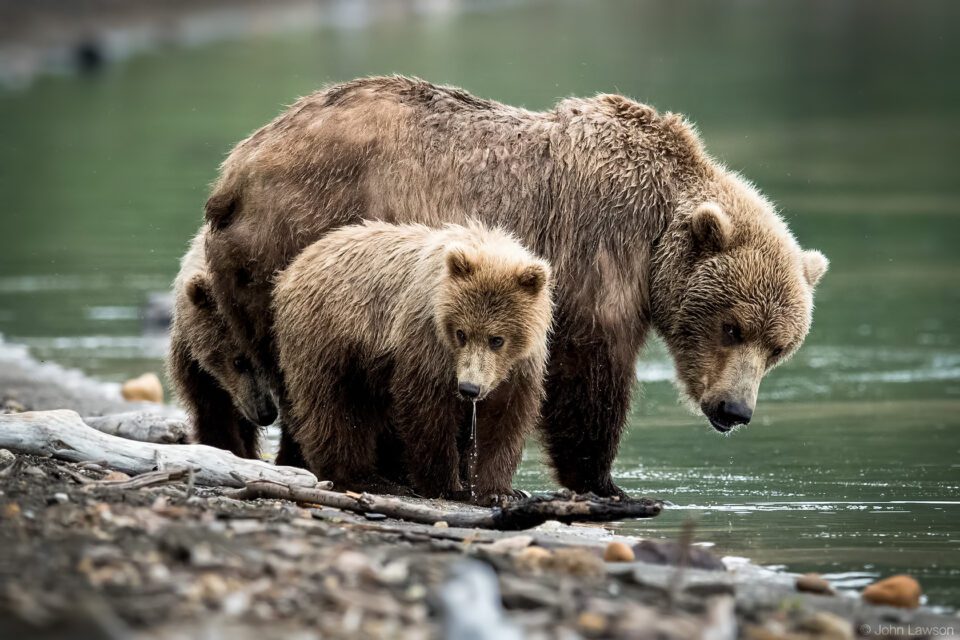 For longer reach, you can use the Nikon TC-14E III, which will give you 840mm of effective focal length to work with at f/5.6, although it certainly does not reach the insane resolving power of the native 800mm f/5.6 as we have shown in our tests on Photography Life. The Nikon TC-17E II nor the new Nikon TC-20E III can work but not as reliably.
A 600mm f/4 is the gold standard for birding and other types of wildlife, and it's a lens that still does not exist in Z-mount.
Nikon 800mm f/5.6E FL ED VR
The Nikon 800mm f/5.6 is no doubt an astounding and absurdly expensive lens. The 800mm focal length, while not easy to use, certainly shines when it is used properly. I added this lens to the list because it is so good, but it is also questionable whether it is still worth its price, given that you can get a Nikon Z9 and a Z 800mm f/6.3 and still have over $4000 to spare. The only downsides of the mirrorless version are that the Z 800mm f/6.3 is a PF lens, it is very slightly slower, and so may show slightly worse bokeh in some rare instances.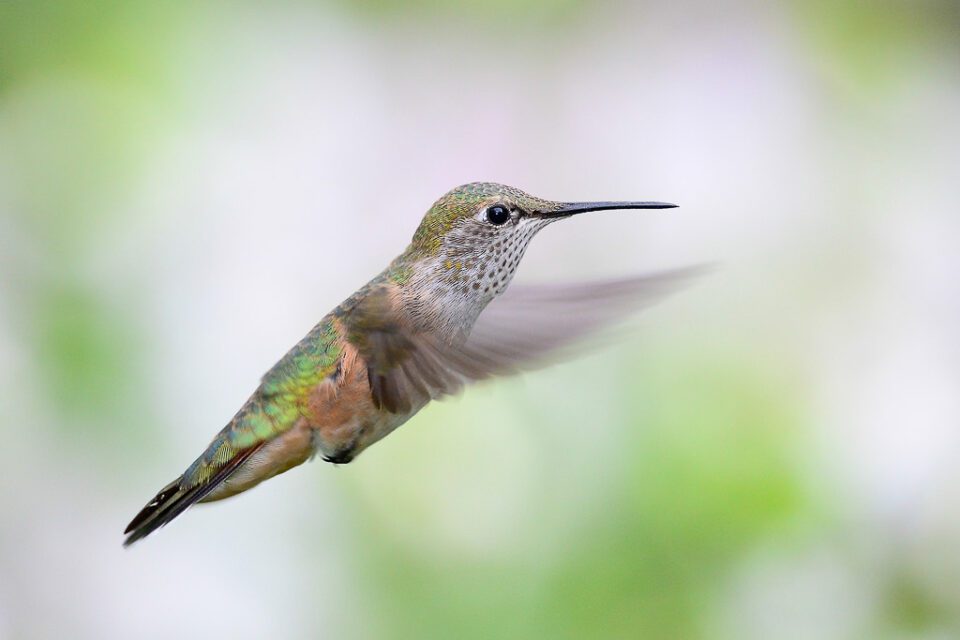 Getting F-mount Lenses in a Z-mount World
You might be wondering, does it still make sense to get an F-mount lens now that Nikon is focusing its effort and support on Z-mount? In many cases, it still does. Many aspiring wildlife shooters will no doubt be aware of the stratospheric prices of supertelephotos. The Nikon Z 400mm f/2.8 is a classic example, costing more than some new cars.
Therefore, it makes a lot of sense to look at some lightly used F-mount lenses, the E-versions of which are still optically outstanding. Getting a gently used model could save you around $5000, which would go a long way towards other gear.
Additionally, many wildlife focal lengths simply are not available for Z-mount, such as 500mm and 600mm, and if well-cared for, such F-mount lenses can still last many years. They can also be used on DSLRs, and such wildlife setups will still last a very long time. Finally, I would say for 90% of wildlife, a mirrorless camera will not provide any significant advantages over a DSLR and an F-mount lens.
On the other hand, mirrorless doesn't necessarily mean spending more money. If you are passionate about bird photography, but didn't want to carry around a 600 f/4 or didn't want to spend the money for one, the Z-mount 800mm f/6.3 offers an insane amount of reach at a lower cost than the traditional f/4 primes.
Conclusion
Nikon has always been a great choice for wildlife shooters. They have some great F-mount lenses that have been supplemented in the past few years with some amazing new Z-mount lenses. Whatever kind of wildlife you like to shoot, whether it be large mammals or small birds, you are sure to find the right Nikon lens. Do you have any recommendations? I'd love to hear about them in the comments!