One of the most frequently asked questions from our readers and friends is related to picking a good monitor for photography needs. It seems like the market is over-saturated with all kinds of choices, whether you visit a local store or browse through an online catalog. There are so many monitors for different budgets, and some models might leave you wondering why they are so expensive compared to others. Since there is no simple answer to this question, I decided to write a detailed article with my personal recommendations.
Currently, there are three main types of monitors that are being offered by manufacturers:
CRT – the oldest type of monitor that has been almost completely phased out and replaced by newer LCD / LED backlit technologies.
LCD – currently the most popular and the most widespread monitor type.
OLED – future technology that will replace LCD.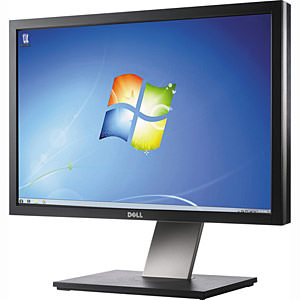 I won't talk much about the above, since you can find a lot of useful information on the Internet that explains the differences. Basically, CRT monitors are dead and we are currently in between LCD and OLED technologies. OLED is a new technology and although it will eventually replace the current LCD technology, it is still in its early stages of development and there are not many good products out there for professional photography needs.
Therefore, I will concentrate on LCD monitors and talk about different technologies used in LCD panels, after which I will provide some suggestions on what you should consider for potential investment.
Most people do not know the fact that there are at least four different types of LCD technologies that differ substantially in the way they reproduce colors and tones. Accurate color reproduction is extremely important for every photographer and one needs to have a thorough understanding of these technologies before investing in a monitor, especially if it will be used for professional work.
1) LCD Monitor Technologies
When it comes to monitors, they are primarily manufactured in four distinct panel types:
TN (Twisted Nematic) – the most popular and the cheapest type used today by almost all manufacturers. These monitors are great for watching movies and playing games, because they have fast refresh rates. But they have very limited viewing angles and in most cases, cannot accurately reproduce colors. In addition, these monitors can only represent 6-bits of color (they use dithering to display all colors) and therefore they are only capable of displaying a very limited gamut of colors.
IPS (In-Plane Switching) – compared to TN, IPS monitors are true 8-bit (full color reproduction with no dithering), have much wider viewing angles and are capable of accurately reproducing a much bigger color gamut. Some of the older generation IPS monitors suffered from low response times, but most of the latest models offer reasonably good response times/refresh rates as well. IPS monitors are expensive and they are primarily used for professional photography and design. Many of the high-end Apple screens, including the new iPad use IPS displays. We also have written a separate guide to IPS monitors if you want more information on this panel technology and why it matters for photography.
MVA (Multi-domain Vertical Alignment) – sits between TN and IPS, offering good viewing angles and fast refresh rates, better brightness and color reproduction than TN, but definitely worse than IPS. Similar to IPS, MVA monitors are also 8-bit.
PVA (Patterned Vertical Alignment) – an alternative version of MVA, but with a higher contrast ratio. The latest "S-PVA" offers excellent viewing angles, fast response times, 8-bit color gamut and very good color reproduction.
2) What Are You Using Today?
So, do you know what type of monitor you are currently using? If you bought your monitor for less than $300, you are most likely using a TN panel. It is very easy to find out if you have one of those – just stand up about a foot above the screen and look at your monitor from the top and see how much of the picture is visible. If you can barely see the screen content, you have a TN monitor. If you can still see everything but some of the brightness is gone, you might have an MVA or PVA monitor. Either way, I highly recommend checking your monitor against TFT Central's monitor database to identify the type of monitor you are using.
Why is this important? Because if you have a TN or a very old MVA/PVA panel, you need to consider replacing it with an IPS monitor (depending on your budget). If you are thinking about buying a new monitor for your photography needs, definitely skip all TN options and only consider monitors with IPS panels.
3) Does Brand Matter?
Yes, it does. Some brands like Eizo and NEC specialize on high-end monitors and most professional-grade monitors they offer will provide excellent color reproduction, sometimes even right out of the box. No matter what brand you look at, the first thing you need to do is pay attention to the type of technology that is used on the monitor. If you cannot find it, simply go to the same monitor database link that I provided above and perform a search. Also try searching for detailed monitor specifications on the manufacturer's website – there is often plenty of information provided, along with manuals that contain a wealth of information.
4) What to Look for in a Monitor
Here are some of the things you should look for in a good monitor for photography:
Minimum 8-bit (and not 6-bit + dithering), ideally 10-bit+ wide gamut
IPS panel type for best color accuracy and reproduction
Widescreen instead of square (because most DSLR cameras produce widescreen images)
Large monitor size of 24 inches and above (preferably at 1920×1200 resolution and above)
Wide-viewing angles
Good black depth
Good uniformity with minimum or nonexistent color tinting and shifting
Minimum of 1 DP (Display Port) connector
Fairly good response time (if it will be used for videography as well)
There are many other things that could be important for you, such as additional USB ports or connectors, so feel free to add more to the above list based on your requirements.
5) Monitor Size and Resolution Considerations
While picking a monitor, you want to make sure that you pick the right size and resolution that is ideal to use for post-processing. Unless you have desk space limitations, you should be looking at a minimum of 24″ size monitor in order to be able to comfortably edit your images. And if you are looking for a more productive environment, a dual monitor setup is going to be even more preferred, especially when using two identical IPS monitors. When it comes to monitor resolution, it is important to point out that resolution does not have a direct correlation with the monitor size. For example, you might find that some laptop monitors, despite their small size might provide more resolution than a larger desktop monitor. And with modern monitors providing 4K and higher resolution, you might think that going for more resolution is going to be ideal for editing. However, that's not necessarily the case – if all the software you are planning to use is not properly optimized to upscale itself when working with a high resolution monitor, it might make it painful to work with. In addition, your images might either look too small on such monitors, or potentially even look too blurry if those images are upscaled to match the higher resolution. And lastly, there are no good budget 4K+ monitor options available on the market yet that can provide good color reproduction and uniformity for serious photography work, so unless you are willing to spend thousands of dollars on a high-end high-resolution monitor, you will be better off sticking with a standard resolution 1920×1200 monitor.
Take a look at the below video that explains monitor size and resolution considerations in more detail:
6) Recommendations
It is tough to make specific recommendations, because they vary based on your budget and your needs. I decided to divide my recommendations to three groups:
a) High Budget ($1,000 and above) – for those who are looking for the best on the market.
b) Medium Budget ($500 to $1,000) – for those with medium budgets, looking for a solid performer and a good price/performance ratio.
c) Low Budget (under $500) – for low-budget PVA/MVA monitors and sizes lower or equal to 24 inches.
6.1) High Budget
The best monitors in the industry today, without a doubt, are Eizo's ColorEdge and FlexScan monitors. Eizo's monitors have the most color gamut, superb color accuracy and top-of-the-line overall performance. Expect to pay more than $1,000 for their smallest monitors and $4,000+ for the large models. Some of NEC's professional line of monitors (the PA series) are also worth noting and they are also superb when it comes to color reproduction and accuracy. B&H carries most of the Eizo monitors with accessories. A good 24″ Eizo monitor like the ColorEdge CG2420 is right around $1,500, whereas a more budget-friendly NEC PA243W will be slightly cheaper at around $950 (sometimes less when you add it to your cart). Both are excellent monitors that will serve you for many years to come.
6.2) Medium Budget
For medium budget monitors, I recommend looking at 24″-27″ monitors by BenQ and NEC. My first choice for those on a tight budget would be to get the BenQ SW240, because it is a solid monitor that has a built-in look-up table (14-bit 3D LUT) that can store color calibration information. This means that you can calibrate the monitor independently and it will produce accurate color no matter what computer you plug into it, whereas a standard calibration technique without LUT involves installing a color profile that needs to be loaded each time your operating system boots up. For best results, you will need to make sure to get a good sample that has acceptable performance and uniformity. For more information on how to properly calibrate similar wide-gamut monitors from Dell, check out our article on calibrating Dell wide gamut monitors – similar procedures and considerations will apply for the BenQ monitor. While I have personally enjoyed using Dell's U2413 monitors, they are unfortunately no longer made and there is no real replacement for them.
6.3) Low Budget
When it comes to low budget monitors, you will have to compromise size for a good panel type. And even then, don't expect any monitor in this price range to provide solid performance and color accuracy. As I have pointed out earlier, cheap monitors are rarely ever good – they will vary in their brightness, contrast and colors significantly and you may never be able to properly color calibrate them for consistency. So keep all of this in mind as you decide on a low budget monitor. In most cases, you will be better off saving money and at least going for a medium budget monitor I recommended above. Now if you are not that serious about photography and you want to get started with something very basic, make sure to at least get a monitor with an IPS panel. While there are too many to list, the particular models I would recommend are the Asus PA248Q, Dell U2415, NEC EA234WMI and maybe the BenQ BL2420PT. If you are having a difficulty finding a particular monitor for your needs, I recommend checking out TFT Central's monitor selector tool, which always picks the best monitors based on their extensive research.
B&H carries a lot of different monitors and the list is constantly changing with newer models. Their IPS monitor page lists many different models to choose from.
Please let me know if you have any questions in the comments section below!