Thanks to the vast number of mirrorless cameras we have available today, it can be very difficult to choose the right one. That's especially true when you're trying to balance features against budget constraints. Which mirrorless camera actually walks that tightrope the best?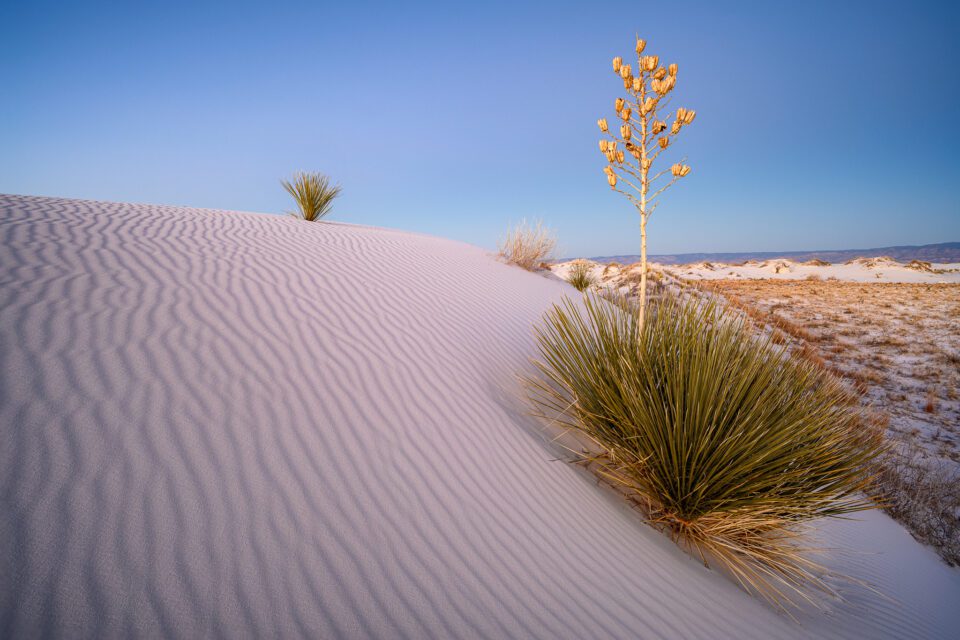 The answer is going to be different for every photographer, but I've been lucky enough to test literally dozens of mirrorless cameras over the years for our many camera reviews at Photography Life, including some mirrorless cameras which we haven't even reviewed yet. So, I figured that today was a good time to do a list of the best mirrorless cameras on the market today, as of 2023.
Make sure to check out our Mirrorless vs DSLR guide, and our Best DSLR Cameras list if you want more information, too.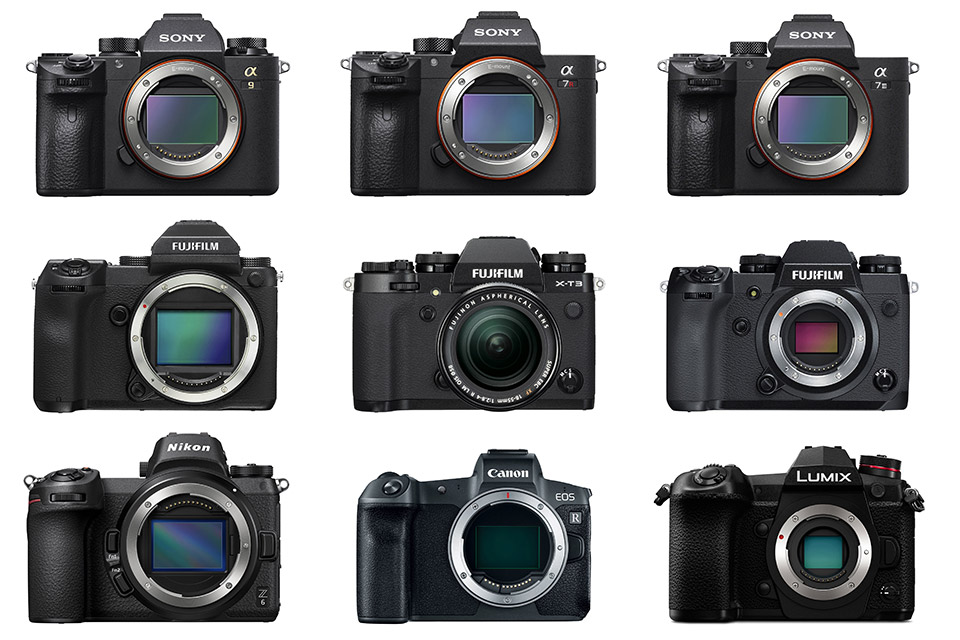 Considerations for the "Best" Mirrorless Camera
It's very hard to rank cameras from best to worst, not least because every camera out there is the best for someone. The camera that works for my photography may be a bad choice for you, and vice versa.
That's my disclosure for this article: read the descriptions before getting mad about my rankings! Heck, the mirrorless camera that I personally use is the one I ranked 10th. No hard feelings if your favorite camera isn't in the top two or three.
I tried to prioritize cameras that are good at almost anything you could throw at them: high-speed, high-resolution beasts with great autofocus systems, large buffers, and modern features. And all that for low prices :)
Such a thing is impossible, of course, but that's what I aimed for. In the end, I didn't take price into account very much when ranking these cameras. I figure that you can set your budget ahead of time, then look for the highest-ranked cameras on this list that fall within your budget.
Without further ado, here is my list of the top mirrorless cameras as of 2023:
1. Nikon Z9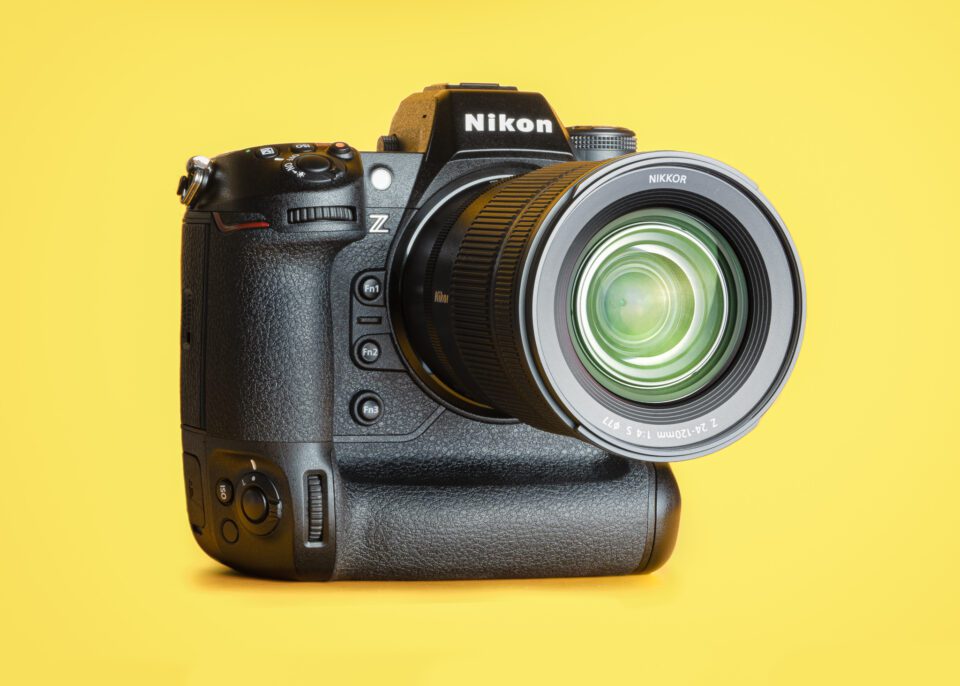 The Nikon Z9 is a workhorse no matter what subject you throw at it. This camera is Nikon's best wildlife photography camera and Nikon's best landscape photography camera. It has a 45-megapixel sensor, yet shoots 20 FPS bursts with a practically unlimited buffer (1000+ shots). And even though it's expensive at $5500, it's at least $1000 less than I had expected and stands as one of the best values in a mirrorless camera today. (Check current price.)
Compared to DSLRs like the Nikon D6, the Z9 is more advanced in almost every way, yet less expensive. It sets a new standard in the mirrorless world, and that's why I put it at #1 on this list. The only downside for some photographers is that the Z9's large size and weight make it impractical for long hikes or full days of traveling. And, of course, $5500 is still expensive. If you're on a budget, it would make sense to get a less expensive camera and put your money toward lenses instead.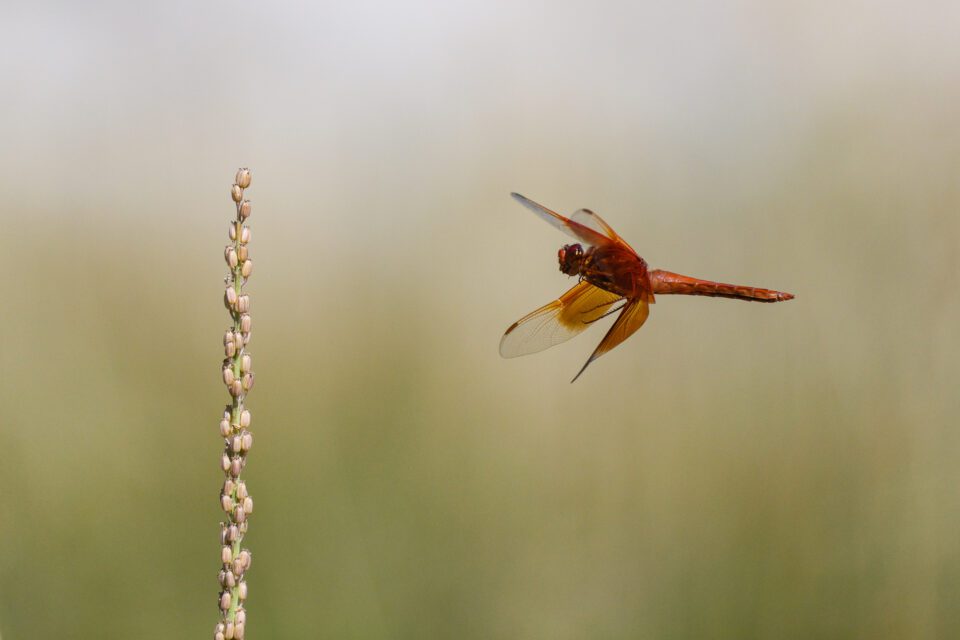 2. Sony A1
The Sony A1 has extraordinary specifications, basically on par with the Nikon Z9. It can shoot 50 megapixel images at 30 frames per second, which is out of this world. It has an amazing autofocus system, too, making for great sports and action photography – alongside the obvious landscape photography applications.
Between the Sony A1 and the Nikon Z9, it was very hard to pick which one deserved to be ranked higher. A lot of it comes down to whether you prefer the large form factor of a camera with a built-in grip like the Z9, or the portability of the Sony A1.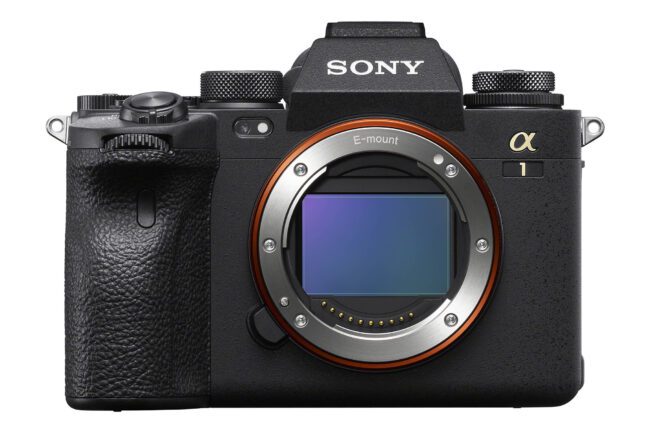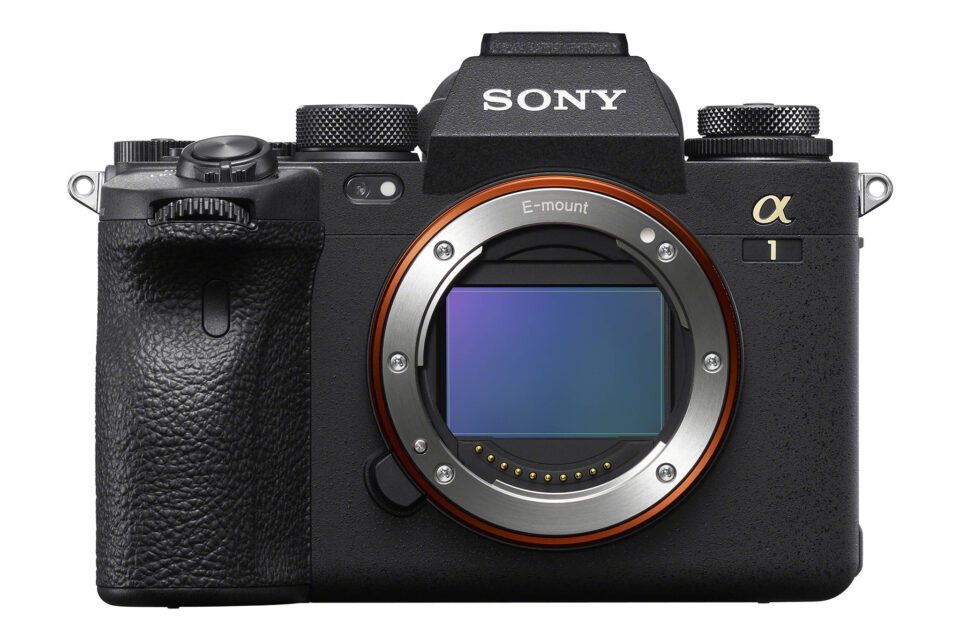 That said, the Sony A1 is a seriously expensive camera at $6500 (check price). Compared to the Nikon Z9, both cameras have strengths and weaknesses that could favor either camera – and because of that, I gave the #1 place to the one that's $1000 less expensive. You can see the full differences in the article Nikon Z9 vs Sony A1. If the price and size differences don't matter to you, it will be one tough choice indeed.
Also, props to Sony for releasing the A1 almost a year before the Nikon Z9 started shipping. Sony really set the trend on this one.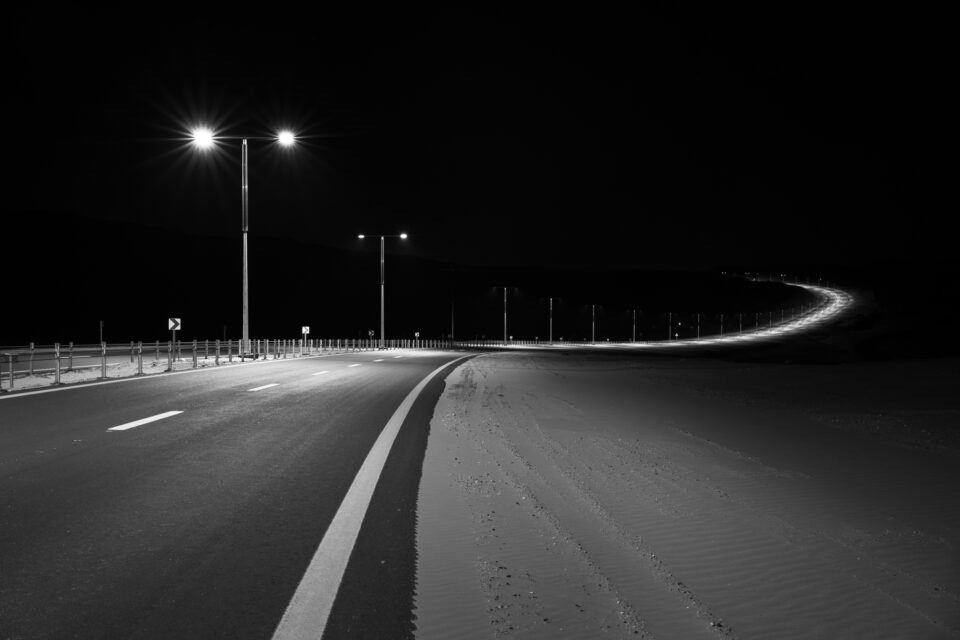 3. Sony A7r V
Almost reaching the lofty heights of the Sony A1, yet a couple thousand dollars less expensive, is the Sony A7r V. It sells for $3900 (check price) and has an even higher-resolution 61-megapixel sensor.
The A7r V still manages to shoot at 10 FPS despite the high-res sensor, and it has a huge buffer of 583 images. And the autofocus system is incredible: It uses Sony's newest artificial intelligence, subject-recognition algorithms. Cutting through the buzzwords, this means the A7r V can recognize subjects like birds and people even when they face away from the camera or have an unusual pose.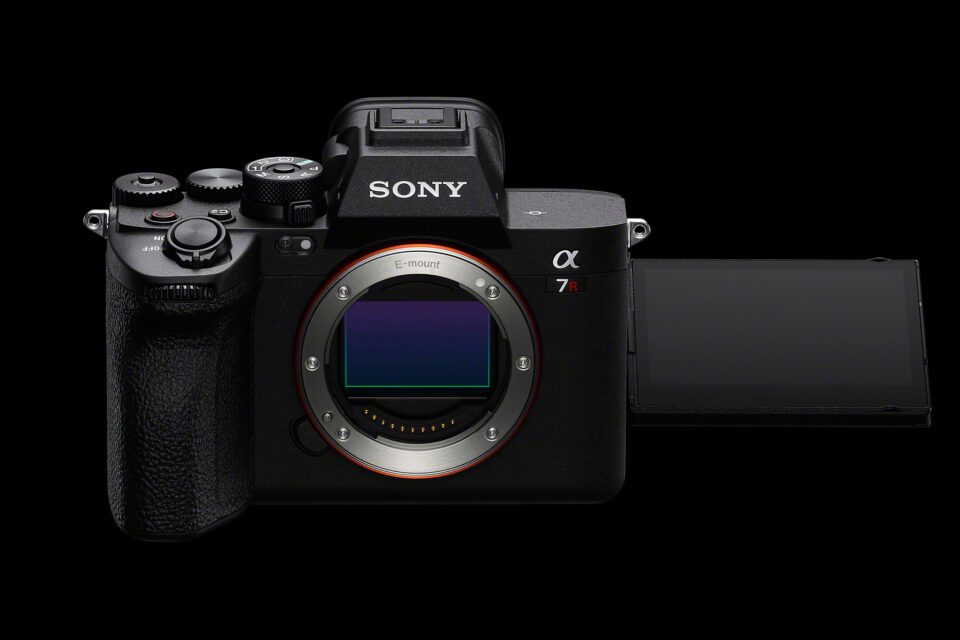 For a lot of photographers who are considering the Nikon Z9 or Sony A1, the A7R V will actually make more sense. It's an excellent camera for landscape photography because of the high-res sensor, and at 10 FPS, it's still great for photographing wildlife, too. It doesn't quite reach the maximum specifications of either the Z9 or A1, but for most applications, it will do just as well as either of those cameras.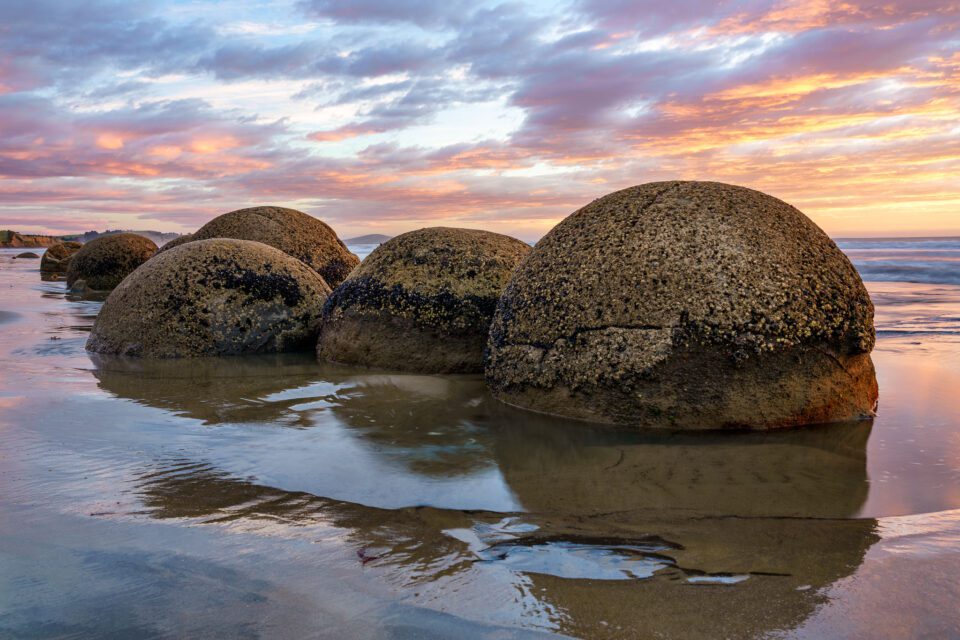 4. Canon EOS R5
It feels criminal to rank the Canon EOS R5 outside of the top three, but that's just a testament to how fast camera companies are innovating today. The EOS R5 is a high-resolution, high-speed beast that's equally capable of landscape photography and sports/wildlife. In that sense, it's pretty similar to the three cameras above.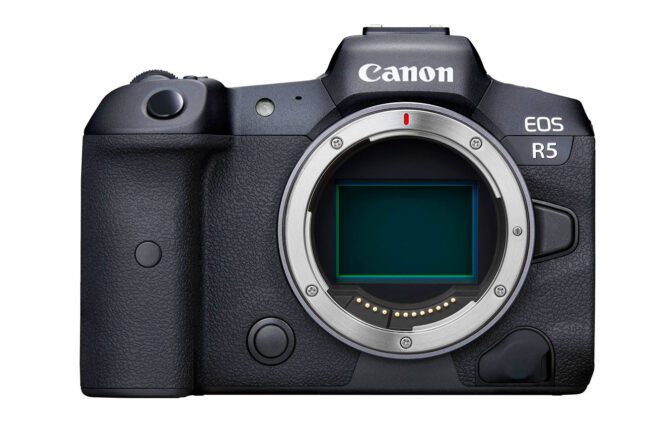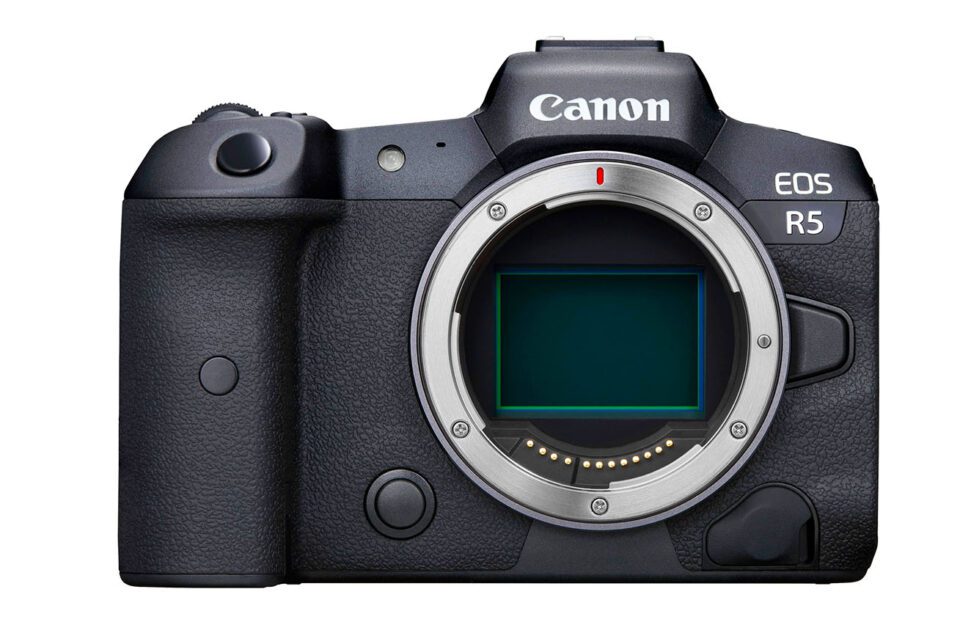 The Canon EOS R5 has a 45 megapixel sensor and can shoot a whopping 20 FPS. It has an excellent autofocus system, and like the three cameras above, it can also shoot 8K video. Canon found a way to push a ton of data through the EOS R5's imaging pipeline, and it makes this camera excellent for both action photography and landscapes.
As you would expect, all this comes at a high price. The EOS R5 costs as much as the Sony A7r V at $3900 body only (check current price, though, because at least the R5 sometimes goes on sale). Between the two, the A7r V is arguably the better camera both for landscapes (due to more resolution and lens selection) and wildlife (due to the bigger buffer and AI-driven autofocus system). But the Canon EOS R5 is no slouch and easily one of the best mirrorless cameras available today.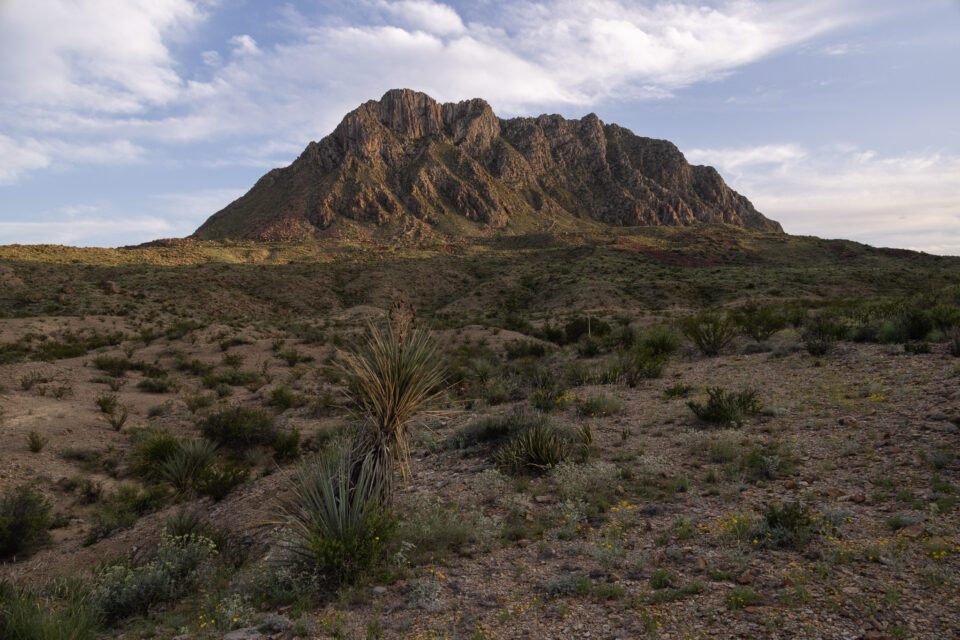 You can read our full review of the Canon EOS R5 here.
5. Canon EOS R3
If you want a more specialized camera for sports and wildlife photography, it's hard to beat the Canon EOS R3. Unlike the previous cameras on this list, the EOS R3 doesn't have a 40+ megapixel sensor; instead, it's "only" 24 megapixels. But the EOS R3 can shoot 30 FPS bursts with a 420-shot buffer (and more if you shoot at a lower FPS burst). It also has Canon's unique "eye-sensing autofocus" that begins focusing at the spot you look at in the composition. It's a seriously cool feature.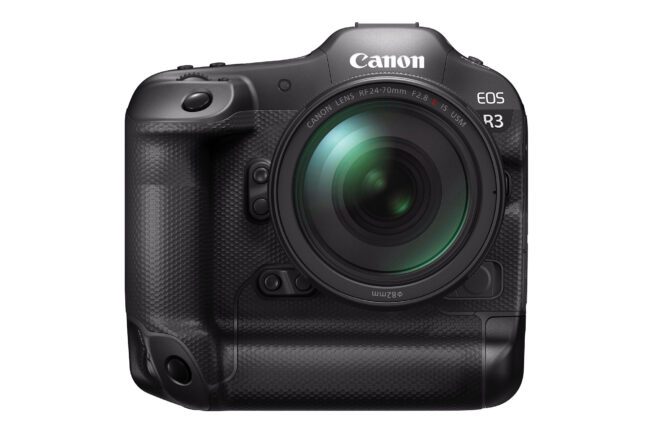 I wouldn't recommend the EOS R3 for landscape photography as my first choice, considering that it costs $6000 and has a lower-resolution sensor. But for any fast-paced genres of photography, you'll want to take a long look at the EOS R3. If you don't need the high-res sensors of the Nikon Z9, Sony A1, Sony A7r V, or Canon EOS R5, it arguably beats all of those cameras in sports/wildlife performance.
6. Sony A7 IV
I'm stunned that we're already at #6 and I haven't gotten to talk about the Sony A7 IV yet – one of the best all-around mirrorless cameras that you can get today, and a great deal, too.
This $2500 camera (check price) has a 33-megapixel sensor, which is a sweet spot for both landscape and wildlife photography. Although it maxes out at a more standard 10 FPS, the A7 IV has an unlimited buffer and borrows its autofocus system from the Sony A1. So, it's great for wildlife photography, too.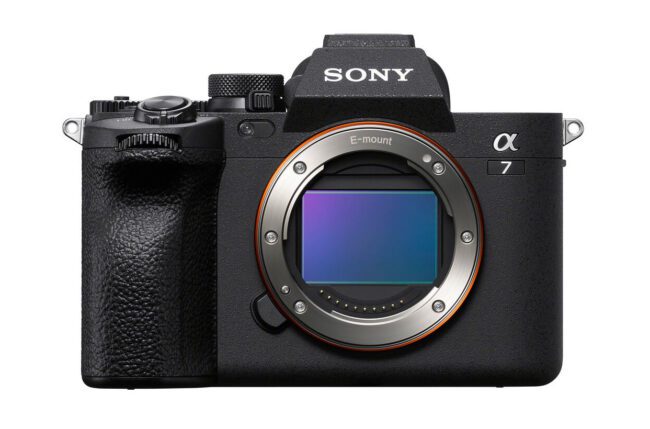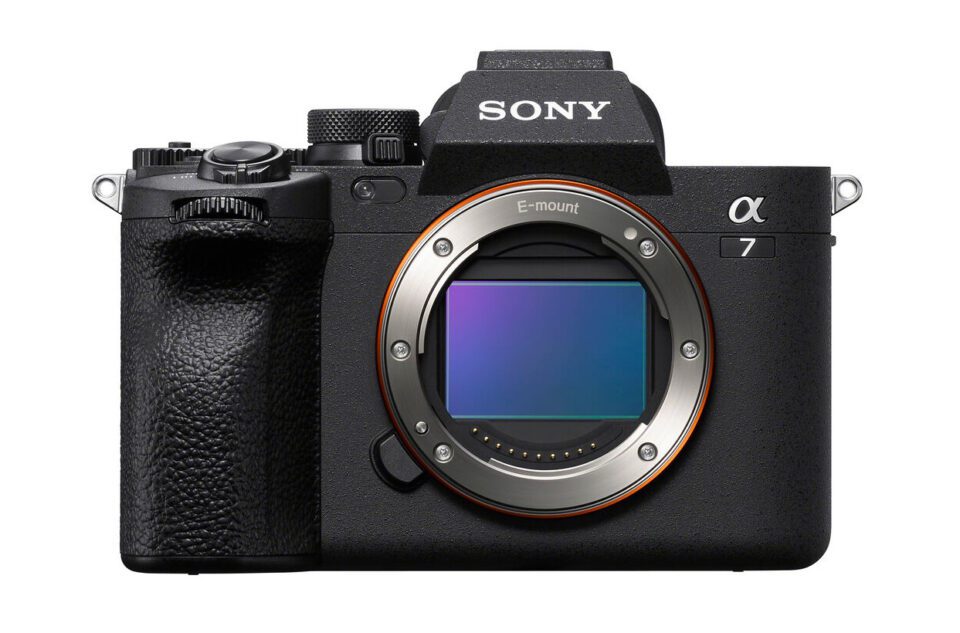 Sony has the advantage of being in the full-frame mirrorless market longer than Nikon or Canon, and it's starting to show now that we're on the 4th generation of the A7. For example, the large lens lineup for Sony mirrorless cameras (including third-party autofocus lenses) gives you more choices than Canon or Nikon, even though those two companies are catching up.
One of the best "under the radar" features of the Sony A7 IV is that it has the redesigned menu system found on Sony's newest cameras (including the A1 and A7r V). Frankly, Sony's old menu was a pain to use, even once you got used to it. The new menu makes the camera much more usable.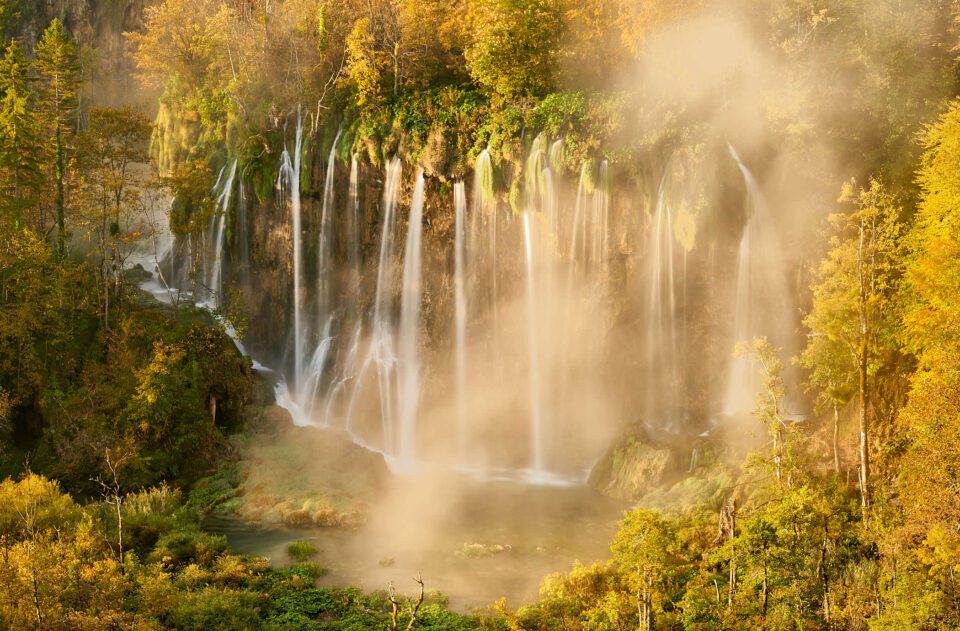 7. Canon EOS R6 II
Alongside the Sony A7 IV, one of the best mirrorless cameras today in terms of price-vs-features is the Canon EOS R6 II. This camera is a replacement for the prior generation EOS R6 that also remains an excellent choice.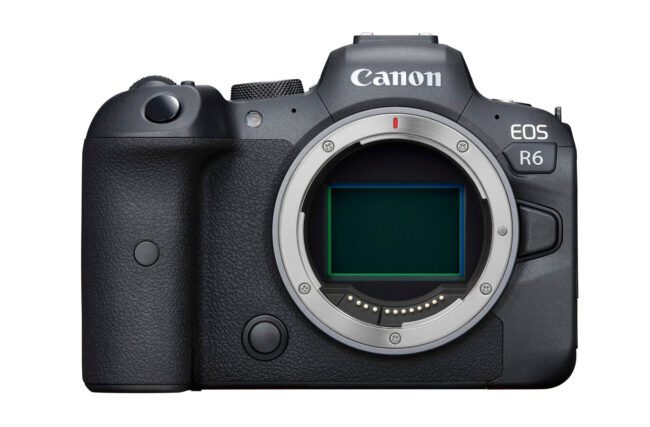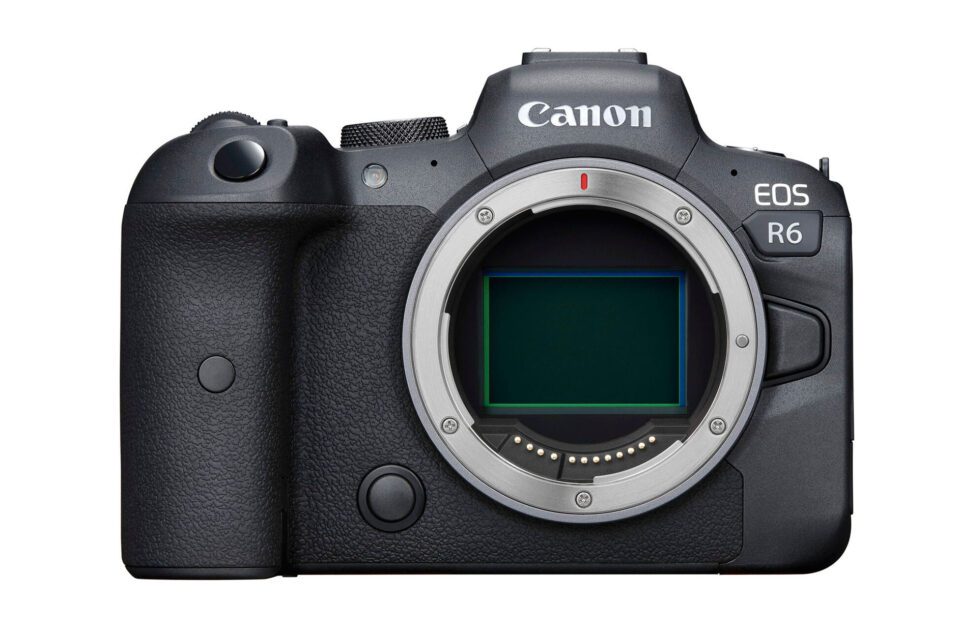 The EOS R6 II has a 24-megapixel sensor (compared to 20 megapixels on the original R6), which is on the lower end of the scale these days – but it more than makes up for it in other features. Specifically, the EOS R6 II shoots up to 40 FPS stills (20FPS for the R6), has dual memory card slots, and uses Canon's superb new dual-pixel mirrorless autofocus system.
It does all this at a starting price of $2500 (check here for price and availability.) Likewise, the prior generation EOS R6 is going on sale for cheap prices these days – $2000 if you find a good deal.
The EOS R6 and EOS R6 II are better than I would have expected in autofocus performance. They are practically as good as the Nikon Z9, Sony A1, and other top cameras in this respect, which was a big surprise when I tested the EOS R6. Well done to Canon for putting such a good autofocus system on a less expensive camera.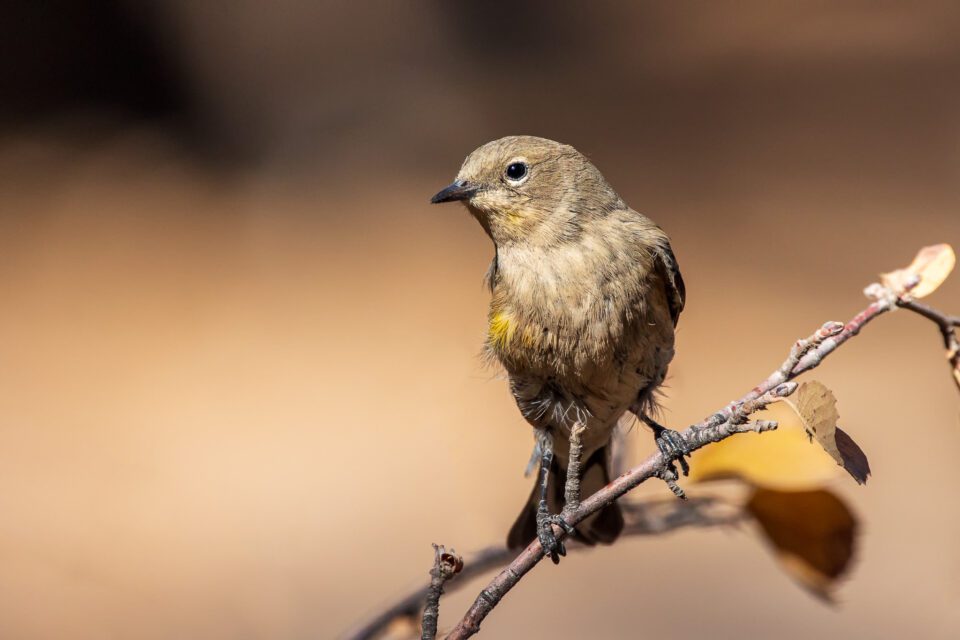 That said, if you're mainly interested in landscape or studio photography and don't need so many action photography features, you'd probably happier with one of the other cameras on this list.
See our full Canon EOS R6 review.
8. Panasonic S5 II
One area where Panasonic had been lagging behind the best mirrorless cameras from Nikon, Canon, and Sony was autofocus performance (at least in Panasonic's full-frame cameras). The Panasonic S5 II fixes this by introducing the company's phase-detect AF.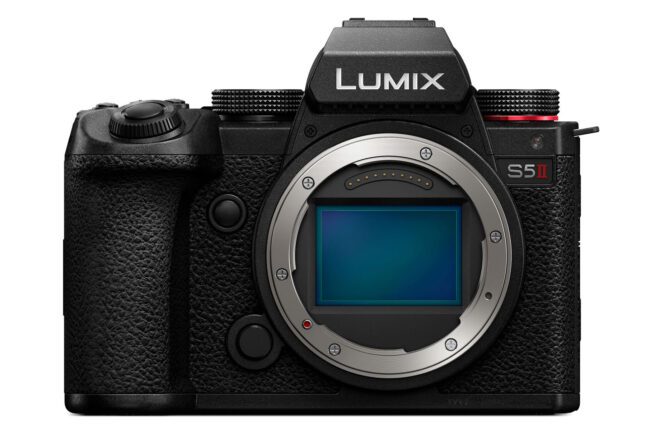 Although the S5 II has a 24-megapixel sensor, don't let that fool you if you're a landscape photographer. Like some of the Sony and Fuji cameras on this list, the Panasonic S5 II has a high-resolution pixel-shift mode that quadruples a photo's resolution to 96 megapixels! This only works if the subject is staying still, but I found that it produces fairly natural results in previous Panasonic mirrorless cameras, like the Panasonic S1R (see our review).
The Panasonic S5 II also has some very good video features, capturing up to 6K video internally. It even has a dedicated cooling fan to allow the camera to keep filming for long stretches without overheating. Add that to the 200-image RAW buffer, the 30 FPS shooting, and the $2000 price, and you have a very versatile mirrorless camera indeed.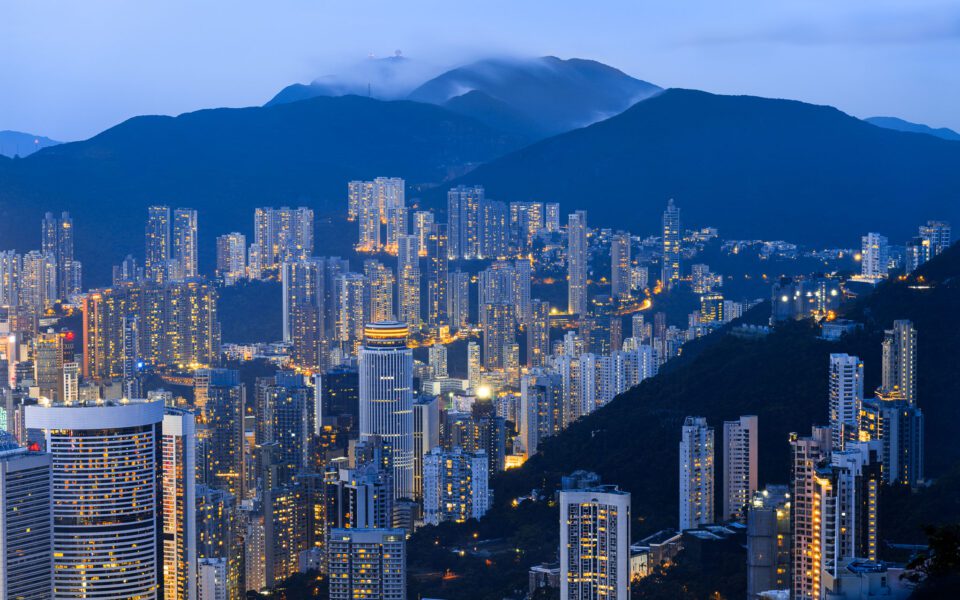 9. Sony A9 II
Next up is the Sony A9 II, a 24 megapixel mirrorless camera aimed at sports and wildlife photographers. After testing the Sony A9 II in the field, I was very impressed by its autofocus capabilities, its fast continuous shooting speed of 20 FPS, and its large buffer.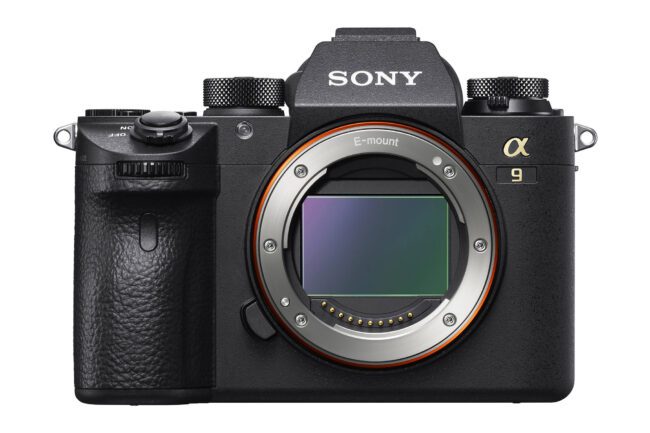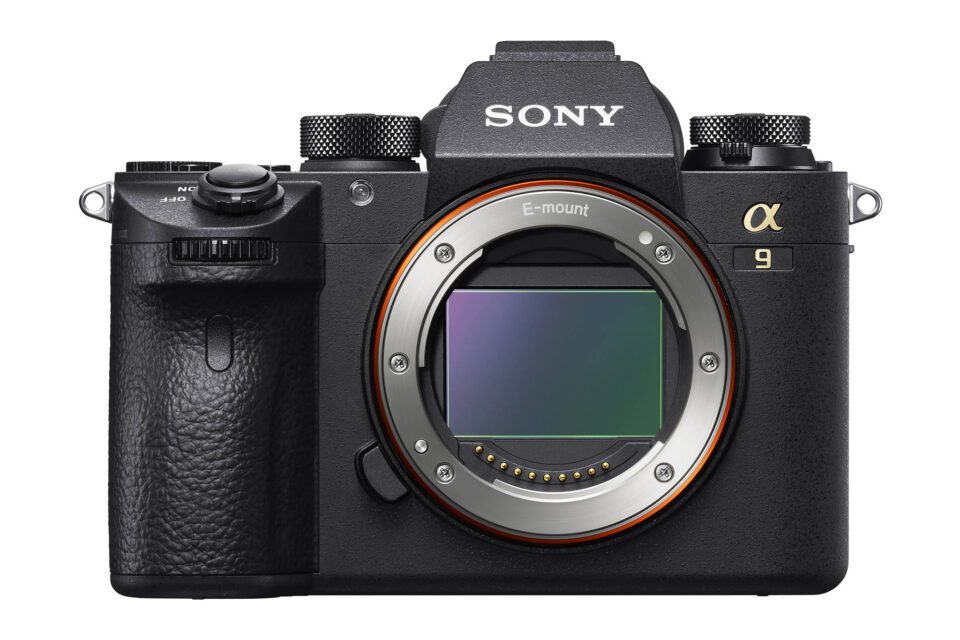 I'm putting it a little lower on this list because other cameras – including from Sony itself! – are less expensive than the A9 II, while having better features. It's a $4500 camera, at which point I believe it's overpriced compared to others on the market. But in pure capabilities, it's still an amazing mirrorless camera. If you buy it used or find a good deal, it's hard to find any flaws with the A9 II.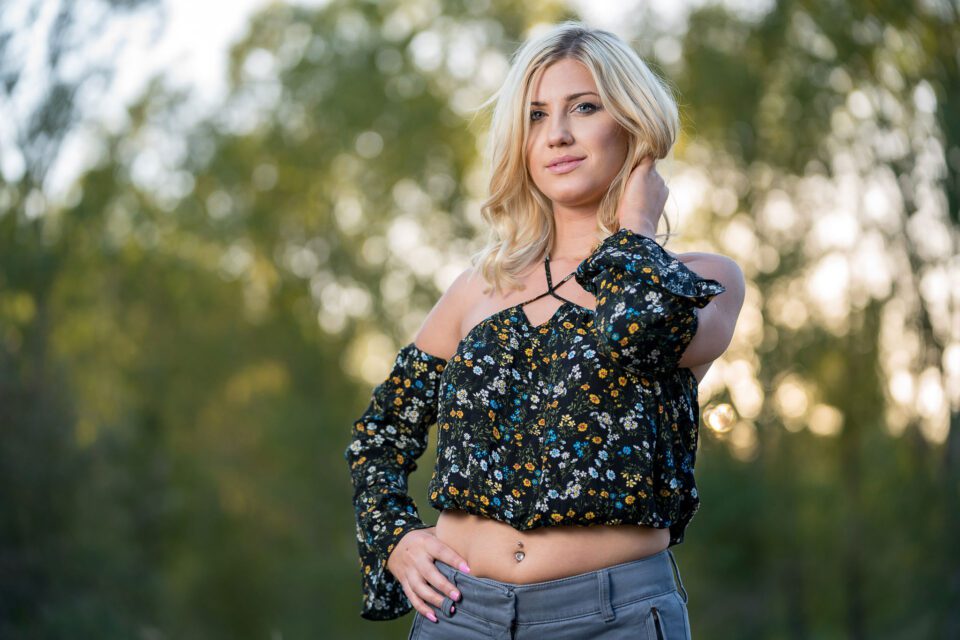 10. Fuji GFX-100S
One of the most specialized mirrorless cameras today is the Fuji GFX-100S. It's not a sports or wildlife photography camera at all – instead, it's a 100-megapixel medium format beast. For landscape photography, architecture, product photography, or other high-resolution needs, it's probably the best camera on this list. For nonmoving subjects, it even has a sensor-shift mode to quadruple the resolution to 400 megapixels!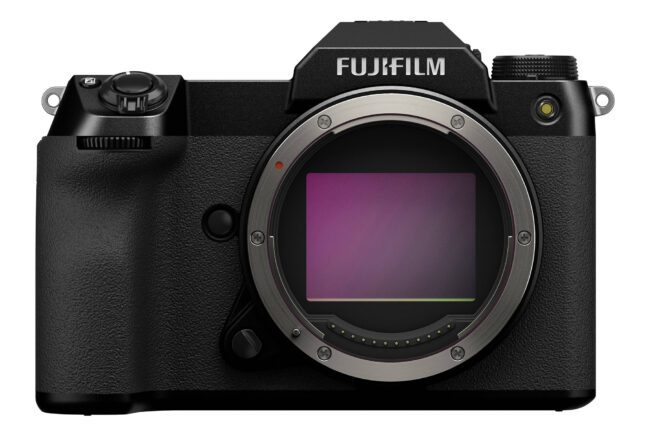 My main landscape cameras for years have been the Fuji GFX cameras, and I love them. The lenses, image quality, and dynamic range are amazing, and once you go to medium format, you won't go back. But because of how specialized this camera is, I don't think it makes sense to rank the GFX-100S above some of the more practical cameras on this list.
I give a lot of credit to Fuji for releasing the GFX-100S at a reasonable price (for medium format) of $6000. That puts the camera within line of the Nikon Z9 and Sony A1. Even though the GFX-100S is a much slower-paced camera, it has the best sensor of the three.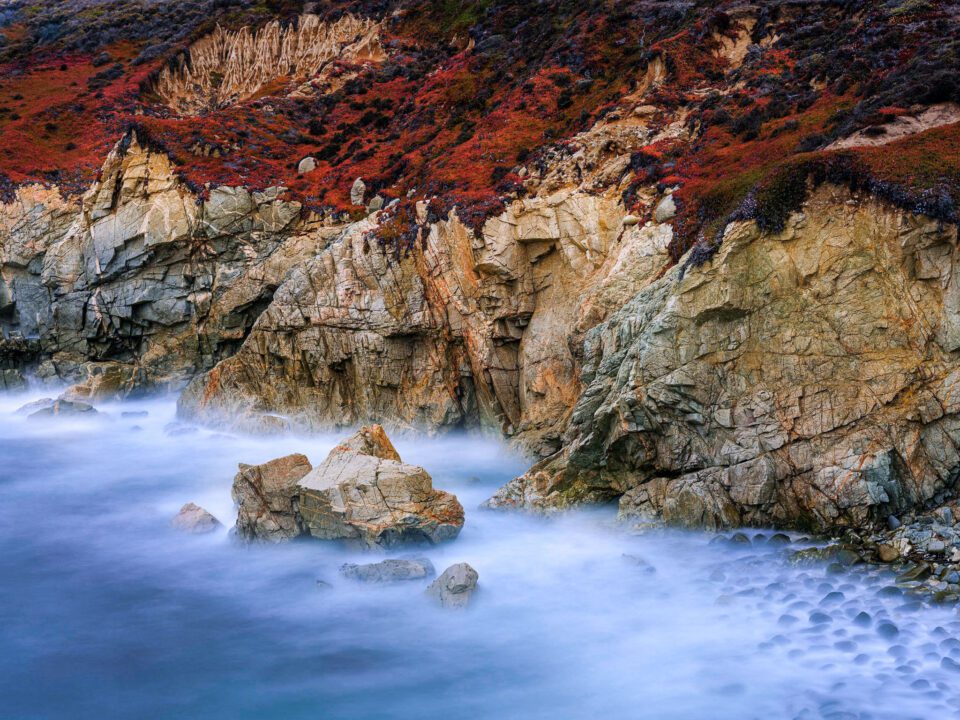 11. Fuji GFX-50S II
Pretty much everything that I said about the GFX-100S above also applies to its little brother, the GFX-50S II. The two cameras share the same design, both have IBIS, and both match each other in most specifications.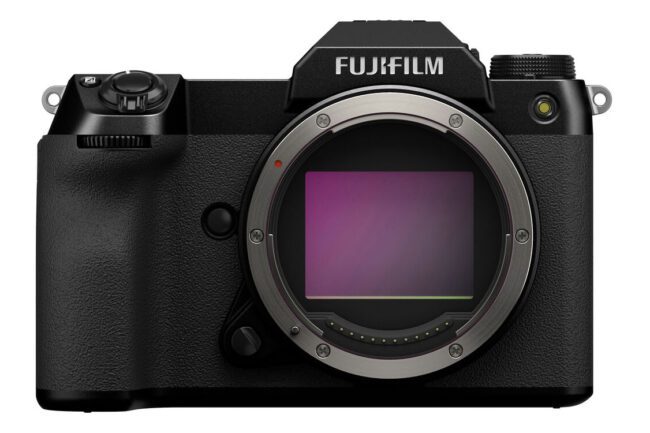 However, "most" specifications is not "all" specifications. The GFX-50S II has a 50-megapixel sensor rather than 100-megapixel sensor, and it has a slower contrast-detect autofocus system. The GFX-50S II is also limited to 1080p video for some reason, while the GFX-100S shoots 4K.
Will these differences matter to the typical medium format shooter? Most of them probably won't – I doubt you're buying a camera like this for video, or for sports photography. The biggest relevant difference is the sensor resolution, and 50 megapixels is already plenty for most applications. Considering that the GFX-50S II costs $4000, it's a pretty stellar deal for medium format.

12. Nikon Z7 II
If you want a high-resolution camera that's excellent for landscape photography, you should look closely at the 45 megapixel, $3000 Nikon Z7 II.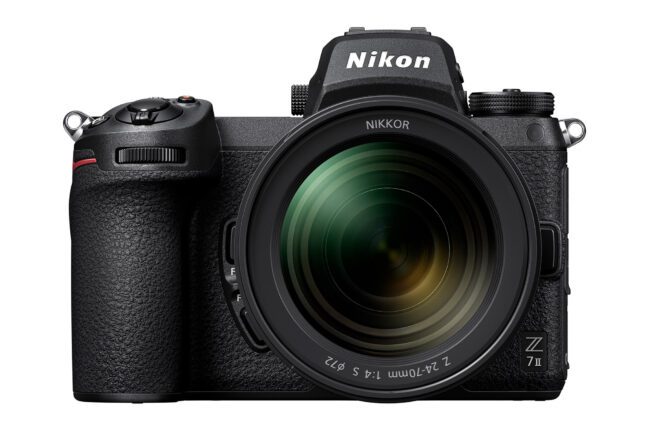 Even though the Nikon Z7 II isn't as fast as some other mirrorless cameras – including Nikon's own Z9 – it would be one of my top few choices on the market for landscape photography. An unsung feature of the Nikon Z7 II is the base ISO of 64, giving it dynamic range that rivals even medium format! Not to mention that the Z lenses are some of the sharpest lenses of all time, making it an ideal system to capture a lot of detail without weighing very much.
When the Nikon Z7 II was released, it got some bad press for the autofocus system's wildlife photography capabilities. Of course, it's all relative: I found that even the previous generation Z7 was perfectly good for fast wildlife once you get the hang of it. But it's true that you'd be better served with something like the Canon EOS R5, Sony A7r V, or Nikon Z9 if wildlife photography is a priority for you.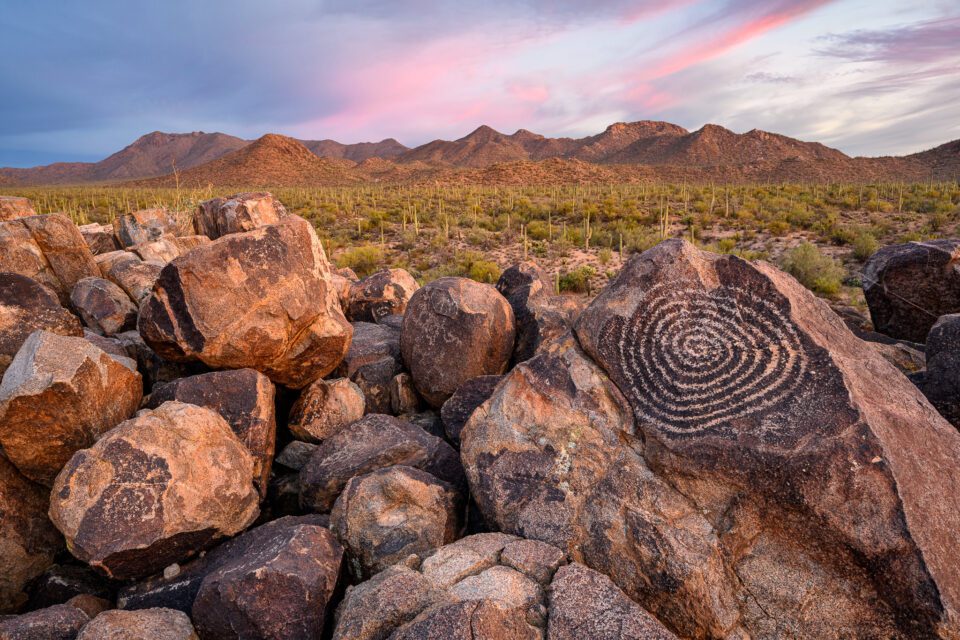 Check out my full Nikon Z7 II review here.
13. Fujifilm X-T5
I'm a big fan of Fuji's mirrorless cameras, and the X-T5 has some of the company's best features so far.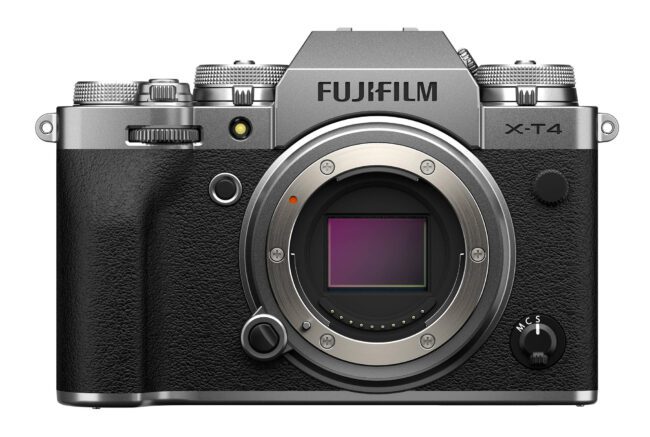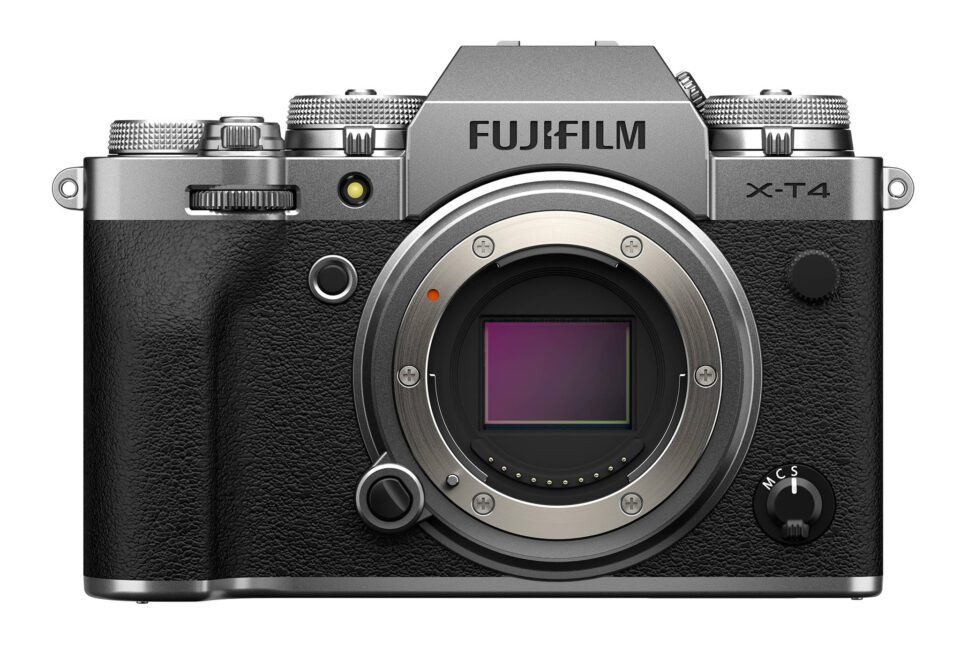 With its 40-megapixel X-Trans sensor capable of producing excellent image quality, in-body image stabilization, a fast X-Processor 4 with Quad CPU that is capable of pushing up 6K video, F-Log gamma for extended dynamic range when shooting video, long battery life, an insanely fast and accurate autofocus system, and a bright 3.69 million dot EVF, the Fuji X-T3 is an impressive stills and video camera. It even shoots 15 FPS (20 FPS if you don't mind a 1.3x crop), making it a good camera for sports and wildlife, too.
While it is an exceptionally good camera in many ways, it is still an APS-C sensor camera, so it doesn't do as well at high ISOs or shallow depth of field as the other cameras on this list. It's also more expensive than most APS-C cameras at $1700 (check price and availability). You may want to consider the prior generation X-T4, too, which I've seen go on sale now that the X-T5 is out.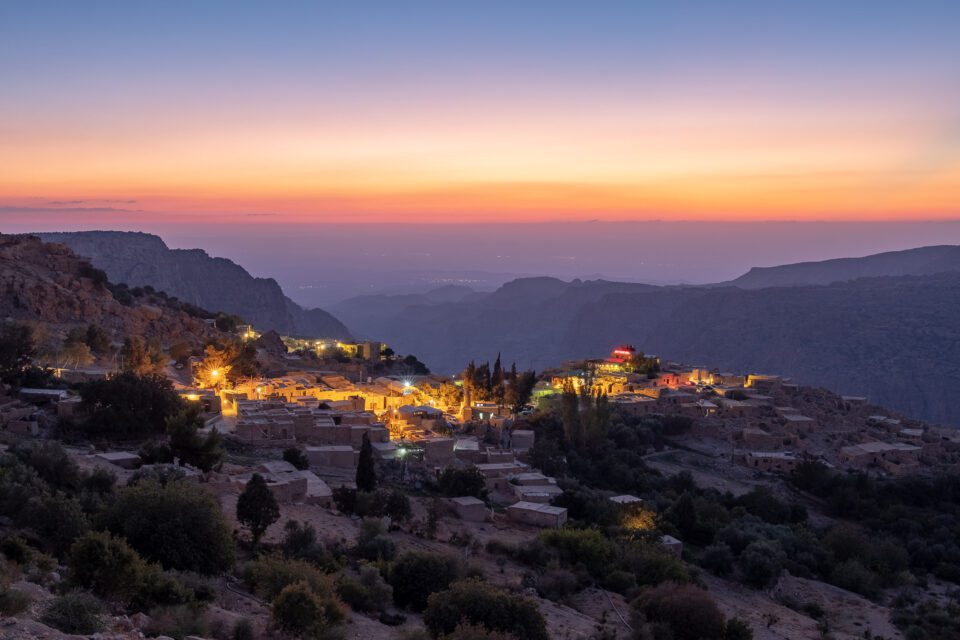 14. Fujifilm X-H2S
If you want speed in a crop-sensor camera, the Fuji X-H2S is for you. It has a stacked 26MP sensor, which is plenty of resolution for most situations. And it's fast.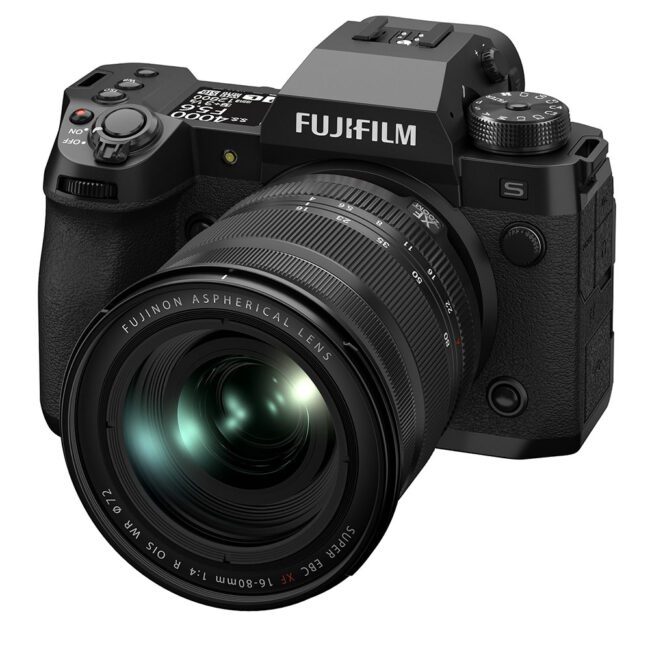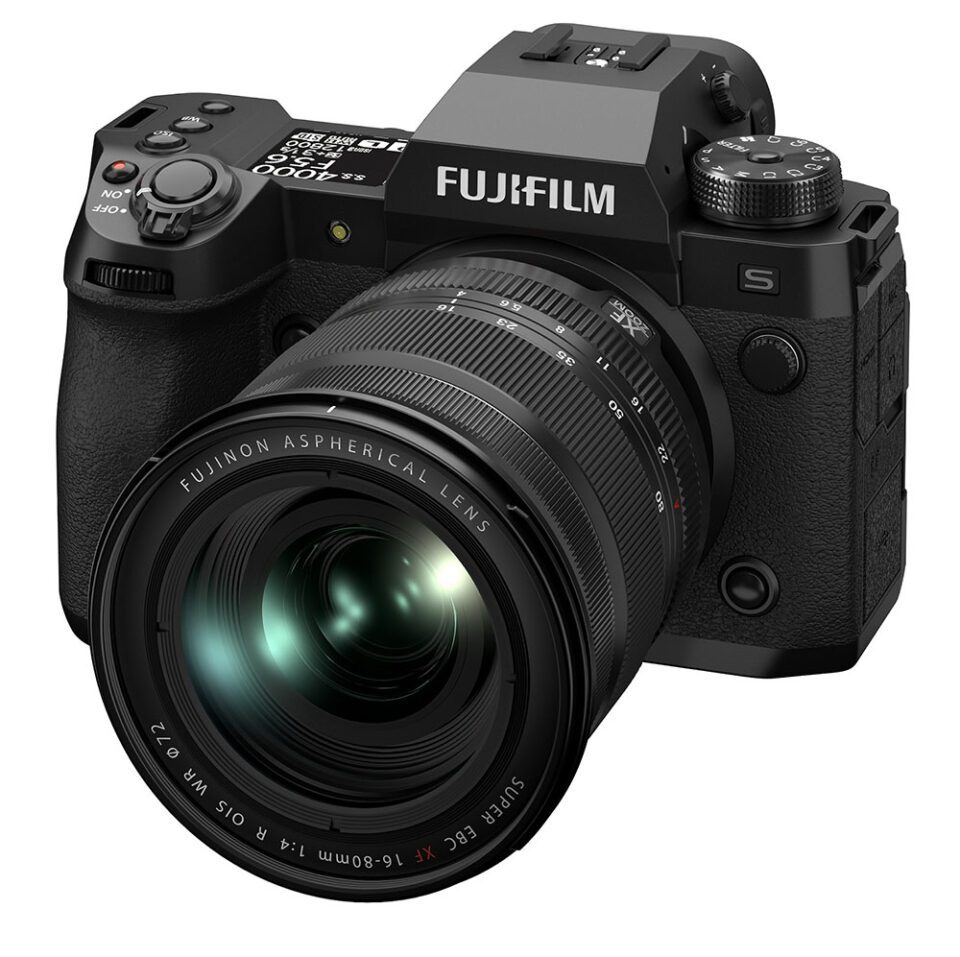 Thanks to the camera's stacked BSI sensor, it can shoot RAW photos at 40 FPS. At that frame rate, your buffer is still a very reasonable 140 images. Drop the burst down to 15 FPS, and you'll get a 1000-image buffer. So, to say that this camera is good for fast action is an understatement.
The X-H2S also has some very impressive video features with excellent-quality footage – not only with 4K120 but also with 6K 30p. Between this camera and the X-T5 above, I consider the X-T5 more versatile because of its higher-resolution sensor, but the X-H2S isn't far behind.
15. Canon EOS R7
Another fast, APS-C camera that has been turning a lot of heads is the Canon EOS R7. At $1500, it's about $1000 less expensive than the Fuji X-H2S while nipping at its heels in terms of features.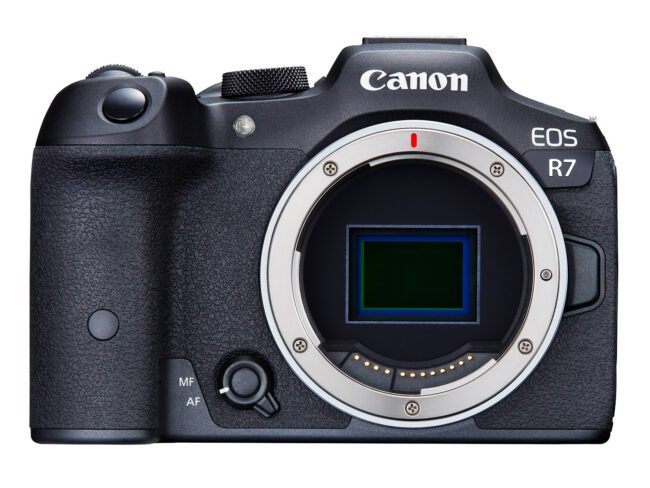 Those features begin with a 32.5-megapixel sensor, which is high for an APS-C camera. The EOS R7 has a 30 FPS burst, 4K 60p filming, in-body image stabilization, and a great autofocus system. It also has one of my favorite features, a pre-release burst mode that allows you to record photos up to 1/2 second before you've fully pressed the shutter button. This is great for unpredictable wildlife photography.
One potential issue is that the buffer is not as big as that of the Fuji X-H2S. The Canon EOS R7 gives you 93 shots at 30 FPS and 187 shots at 15 FPS (assuming that you're using lossless compressed CRAW). These figures are not low, but not best-in-class either. Even so, the EOS R7 would be one of my first choices for sports and wildlife photography on a budget today.
16. Canon EOS R8
This 24-megapixel, full-frame mirrorless camera is aimed at a budget-conscious audience (at least among full-frame cameras) with a price of $1500. It sometimes goes on sale for less; check the current price).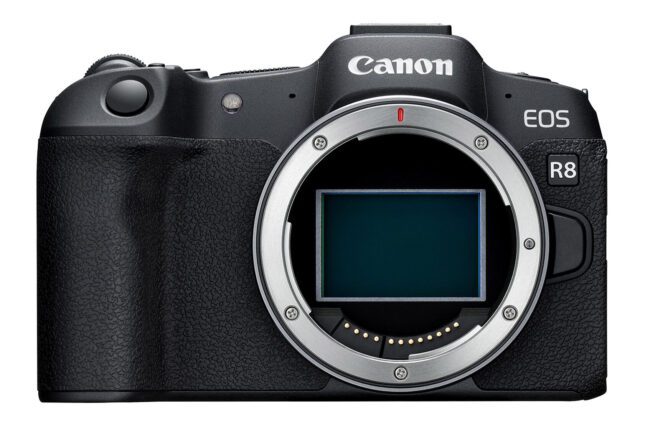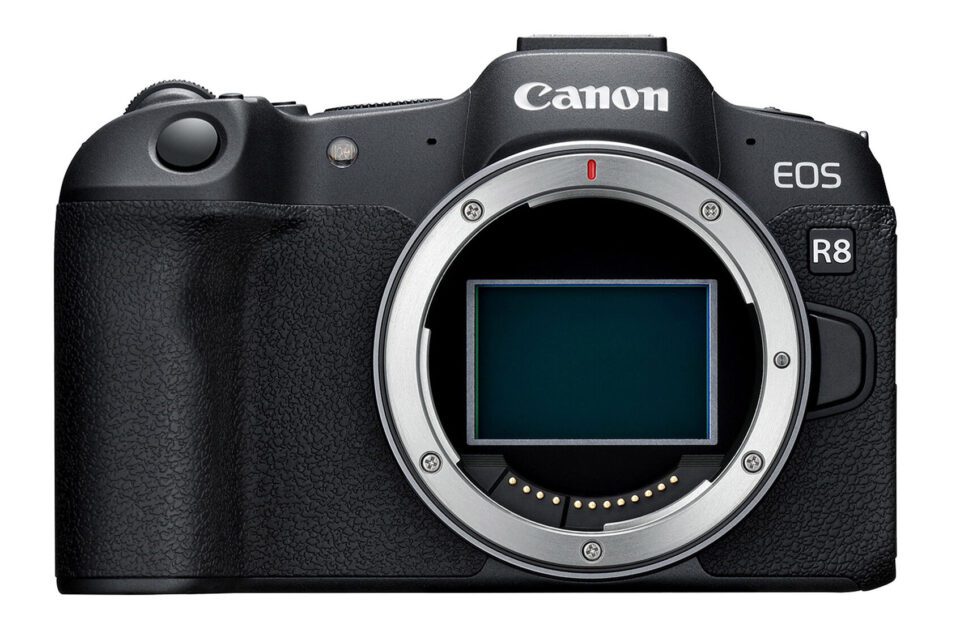 Benefits of the EOS R8 include 40 FPS shooting (electronic shutter) and Canon's pre-release shutter mode. A drawback of this camera is that it doesn't have in-body image stabilization, and it has just a single SD card slot. Still, these compromises are what allowed Canon to keep the price of the EOS R8 relatively low. It's still a great camera with impressive bang for your buck.
17. Nikon Z6 II
Along similar lines as the Canon EOS R8, the Nikon Z6 II stands out as a great value for what you get. At $2000 when it's not on sale, the Nikon Z6 II has a 24 megapixel sensor, excellent high-ISO performance, 12 FPS shooting (14 FPS with the electronic shutter), two card slots, and in-body image stabilization.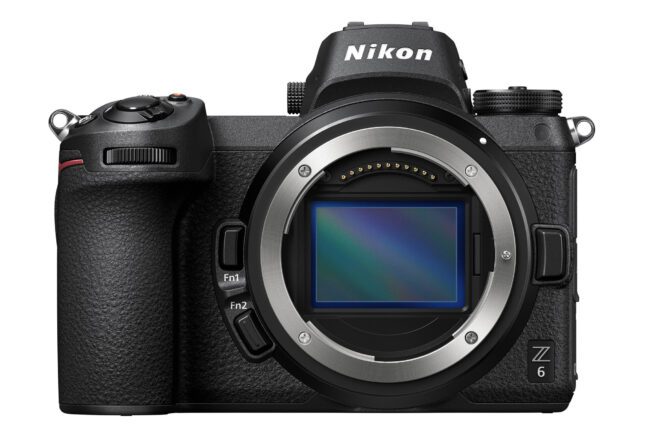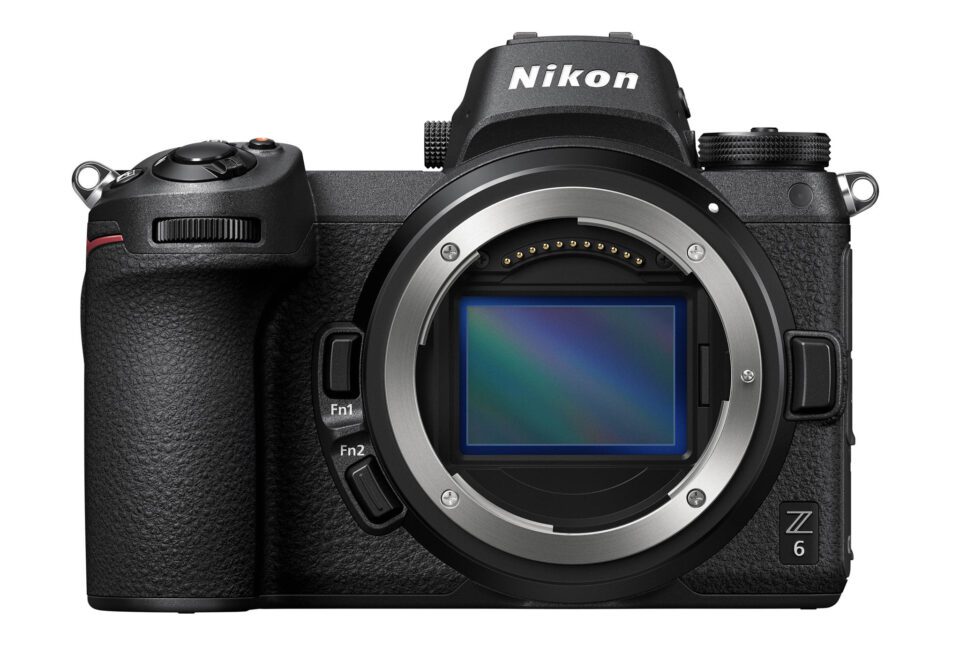 As for the autofocus system, refer back to what I said about the Z7 II. There's definitely some room for improvement, even though it's better than what some people say. As a result, the Nikon Z6 is ideal for travel photography and portrait photography, even though it can certainly handle the occasional wildlife encounter without issue.
Considering that I ranked it #17 on this list, you'd think it's a bad camera, right? Not at all. It's actually the camera I bought to film our YouTube videos and act as a backup camera to my other systems, thanks to its price-to-performance ratio.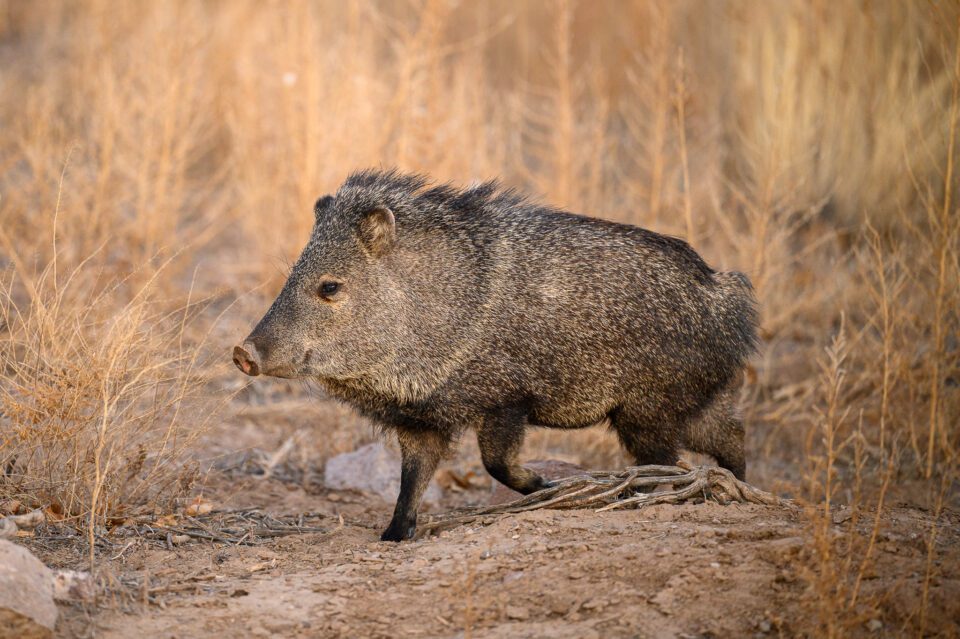 Check out our full Nikon Z6 II review for more.
18. Nikon Z5
One of the best values on this entire list is the Nikon Z5. Despite being a full-frame camera with plenty of advanced features, including in-body image stabilization, I've seen it go as low as $1000 new (check current sales).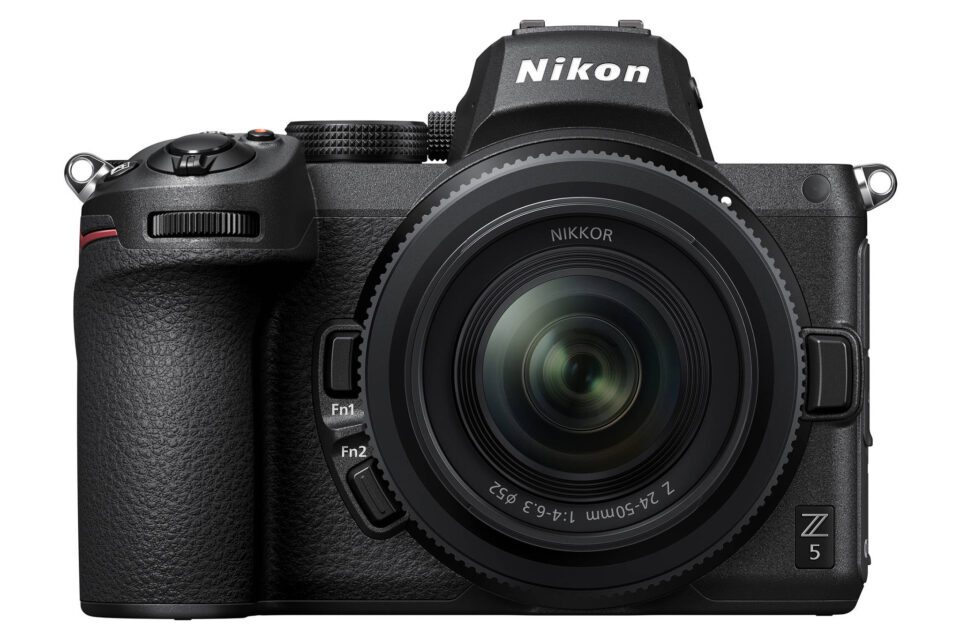 You might think that a $1000 full-frame camera (okay, $1400 when it's not on sale) would have some major flaws, but the Z5 would prove you wrong. Its 24 megapixel sensor is very good, the camera has dual memory card slots, and it still includes in-body image stabilization.
In terms of downsides, the Nikon Z5 only shoots 4.5 frames per second, the AF system isn't great for sports, and it has a large 1.7x crop when shooting 4K video. That's why I had to put it a bit lower on this list. But aside from those three issues, the Z5 is at the same level as cameras that cost double the price. If you're on a budget, it's hard to beat the Nikon Z5.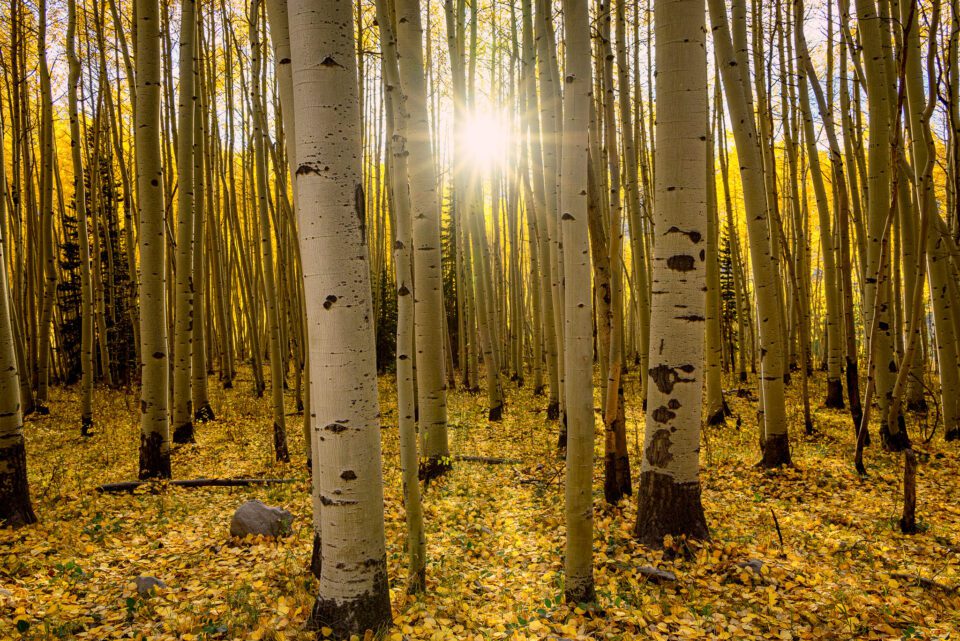 You can read our full review here to see if these drawbacks of the Z5 will matter for your work.
19. OM System OM-1
In the realm of micro four thirds, the OM System OM-1 is an amazing camera for sports photography and wildlife photography. It also has some of the most modern features of any camera on this list.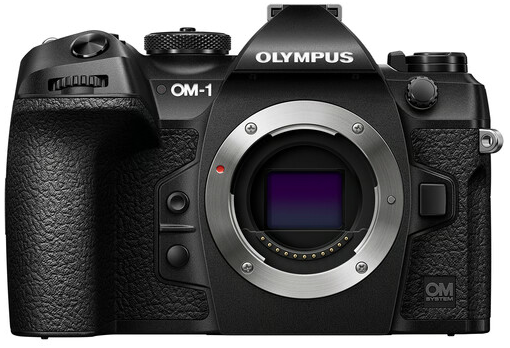 Not only does it have a stacked 20MP sensor, it has an insane 120fps burst capability and advanced subject recognition modes for almost every situation. If you don't want to carry around a massive full-frame camera, and you want access to some very compact, yet high-quality lenses, the OM-1 is worth considering.
The downside, of course, is the smaller sensor size. Obviously Micro Four Thirds has a dedicated audience of photographers, and for something like wildlife or macro photography, it's may not be a hinderance at all. But bigger sensors allow you to shoot in low-light conditions more easily, and they give you more flexibility in your depth of field. To match a full-frame camera with an 85mm f/1.2 lens, for example, you would need a (nonexistent) 42mm f/0.6 on Micro Four Thirds.
Whether that matters to you or not depends on your style of photography. If you're not the type to need maximum dynamic range, high ISO performance, or shallow depth of field, the OM-1 can beat almost any other camera on this list in features. The fact that such an amazing camera is low on our list is not a negative for the OM-1, but rather a statement about how good today's mirrorless cameras are.
Conclusion
I hope this article helped you get a sense of where things stand as of 2023, from someone who has used literally dozens of mirrorless cameras during my time reviewing them on Photography Life. Let me know below if you have any questions or comments, or want to recommend a camera to our readers that I couldn't fit on the list!