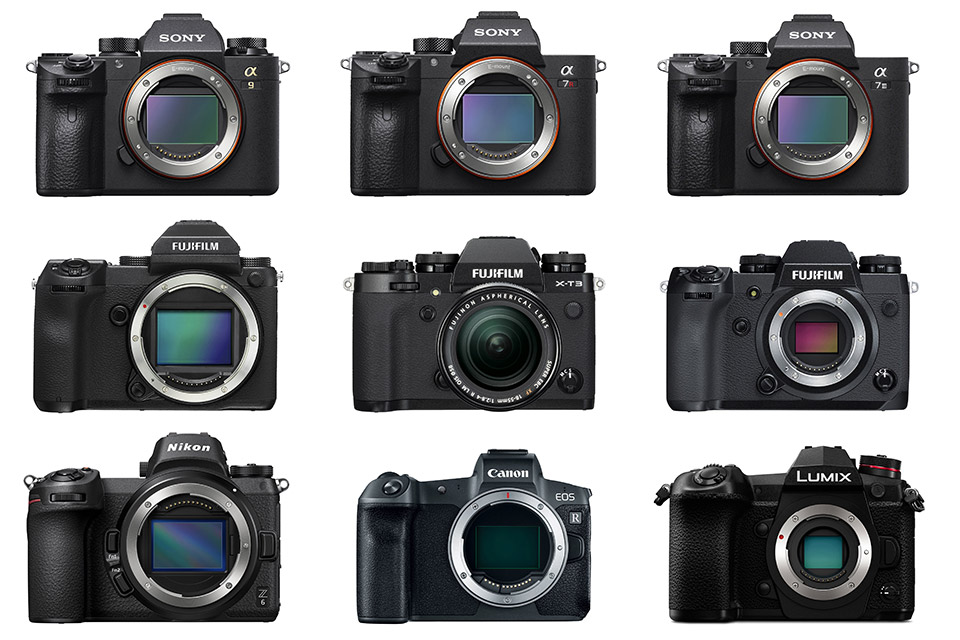 Thanks to the vast number of mirrorless camera choices we have available today, it can be very difficult to pick the right one. That's especially true when you're trying to balance features against budget constraints. Which mirrorless camera actually walks that tightrope the best?
The answer is going to be different for every photographer, but I've been lucky enough to test literally dozens of mirrorless cameras over the years for our many camera reviews at Photography Life, including some mirrorless cameras which we haven't even reviewed yet. So, I figured that today was a good time to do a "top ten list" of the best mirrorless cameras I've used so far (although it's actually top 11). I made sure to take budget into account, so you'll hopefully be glad to know that the list isn't just a bunch of medium format cameras and $5000+ mirrorless cameras!
Before getting into the comparison, let's take a brief look at what makes a mirrorless camera in the first place, and what the major considerations are when choosing one.
What Is a Mirrorless Camera?
Basically, the name "mirrorless" comes from the fact that such a camera does not contain the mirror mechanism that is seen on DSLR cameras, hence the name. Because of this, mirrorless cameras are typically smaller, lighter and contain fewer parts than their DSLR counterparts.
With light passing directly through onto the image sensor, a mirrorless camera has an electronic viewfinder (EVF) instead of an optical viewfinder (OVF) and typically has either contrast-detection autofocus system, or a hybrid autofocus system with on-sensor phase detection pixels.
As a result, these cameras are able to perform direct image analysis off their image sensors, which allows them to provide useful information overlays, the ability to track subject faces and eyes, as well as allow for much better autofocus analysis and focus point coverage. Without a doubt, mirrorless technology is going to be a big part of photography in the future, as we detailed in our Mirrorless vs DSLR article.
In short, it is a matter of time until they replace DSLRs for most photographers.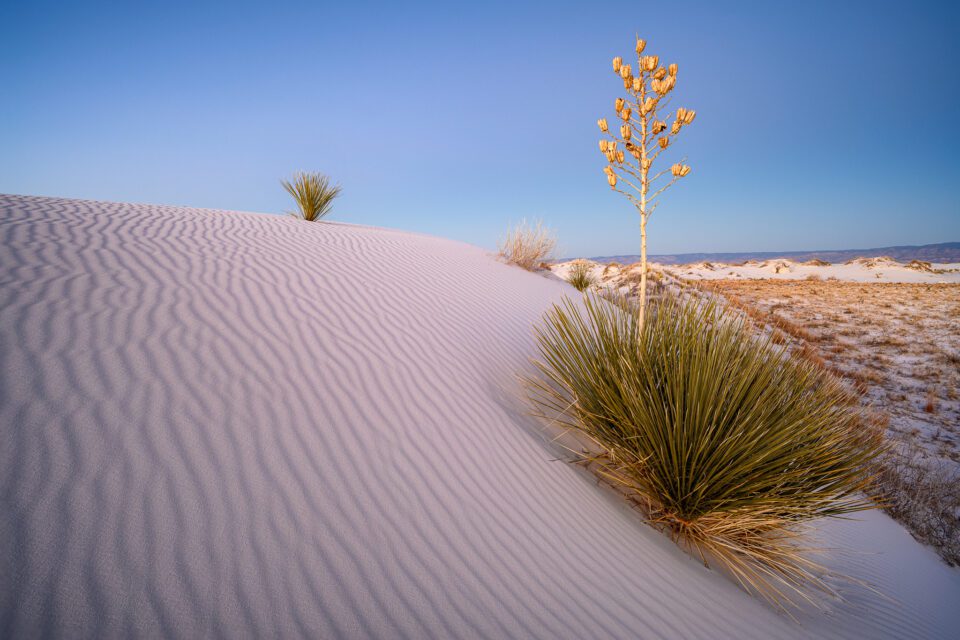 Although with DSLR cameras you are limited only to a handful of camera manufacturers like Canon, Nikon and Pentax, mirrorless opens up a variety of different options from many brands including Panasonic, Olympus, Fujifilm, Sony, Leica, Canon and Nikon.
Mirrorless Camera Considerations
As of 2022, with the exception of Olympus, all camera manufacturers offer more than one mirrorless system. For example, Panasonic offers Micro Four Thirds and full-frame systems, while Fujifilm offers APS-C and medium format.
This means that mirrorless camera options today vary by brand, sensor size (from Micro Four Thirds all the way to medium format), camera features and price. Smaller Micro Four Thirds and APS-C systems will typically have weight, size and cost advantages, while medium format systems are going to be big, heavy and quite costly for many photographers out there.
While most mirrorless cameras offer advanced EVF screens, some come with a detachable EVF, while others don't come with one at all (typically cheaper mirrorless cameras). If you choose a budget option without an EVF screen, you will be forced to compose images with the rear LCD, which might not be ideal, especially if you are used to composing with a viewfinder. At the same time, if you are an architecture or a landscape photographer who heavily relies on a tripod for your work, you might not care about an EVF at all, so you will need to evaluate such specific features based on your particular needs.
Some of the biggest drawbacks of mirrorless cameras include poor battery life (due to EVF and LCD screen being constantly used), inferior autofocus on some cameras, complex menu systems (due to more features and options), and limited lens options for some of the manufacturers who recently entered the mirrorless arena. We expect most of these issues to be addressed in the future, so these deficiencies are mostly temporary.
Despite all the differences, most modern mirrorless cameras are exceptionally good, and offer superb image quality and features that exceed those of their DSLR counterparts.
We decided to put together a list of the best mirrorless cameras to purchase as of 2022, ranking them based on our personal experiences and preferences. Please note that we prioritized the list based on overall value and not particular features. While the list is subjective, we hope that you join the discussion and let us know what you think.
Without further ado, here is our top list:
1. Nikon Z9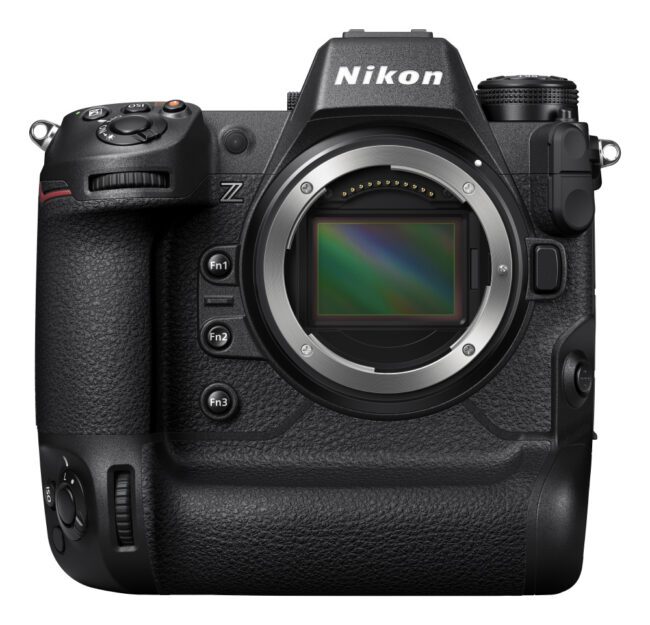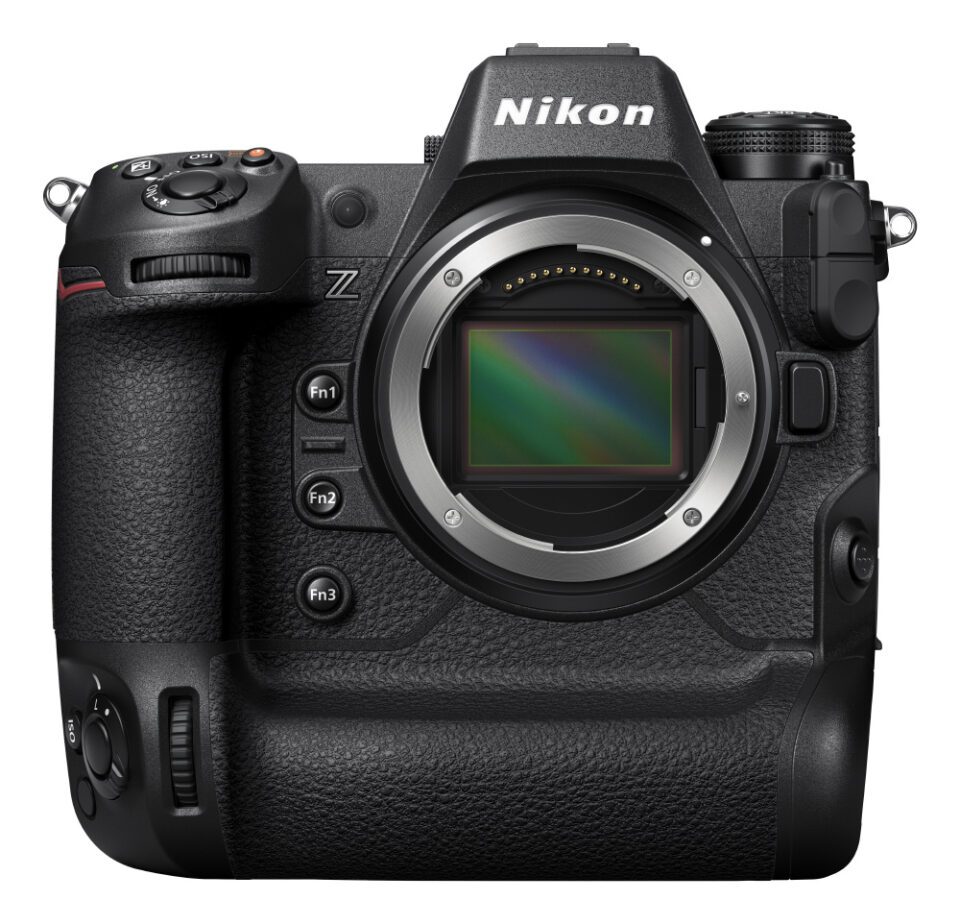 Throughout this list, I've tried to base my recommendations on value. It's the reason why you don't see all the most expensive mirrorless cameras crowding the top, like the Sony A1 and Canon EOS R5. The Nikon Z9 is an exception, because even though it costs $5500, that's shockingly low for what it offers. (Check availability and current price.)
This camera shoots 45-megapixel images at 20 FPS with almost unlimited buffer. It's a groundbreaking camera by having no physical shutter curtain and instead a rapid-read electronic shutter with no rolling shutter issues.
Compared to DSLRs like the Nikon D6, the Z9 is more advanced in almost every way, yet less expensive. It sets a new standard in the mirrorless world, and that's why I put it at #1 on this list.
That said, $5500 is still expensive and higher than many photographers' budgets, so the cameras on the rest of this list remain well worth considering.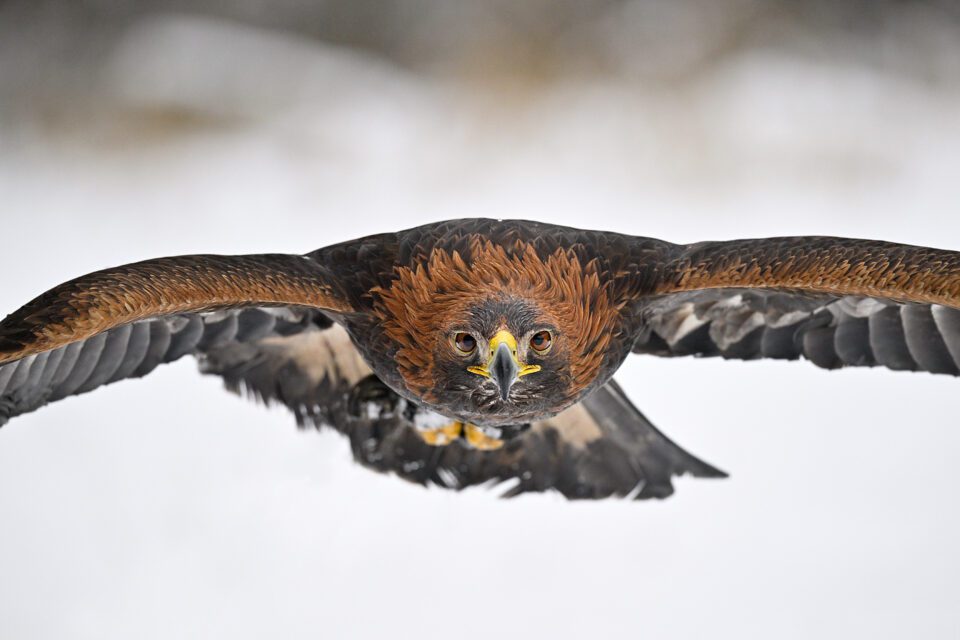 2. Canon EOS R6
When we think about which mirrorless camera has the best balance of features and price, the Canon EOS R6 comes to mind before almost anything else.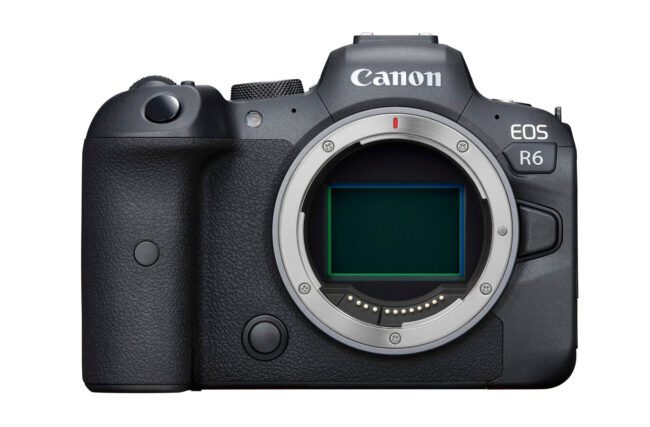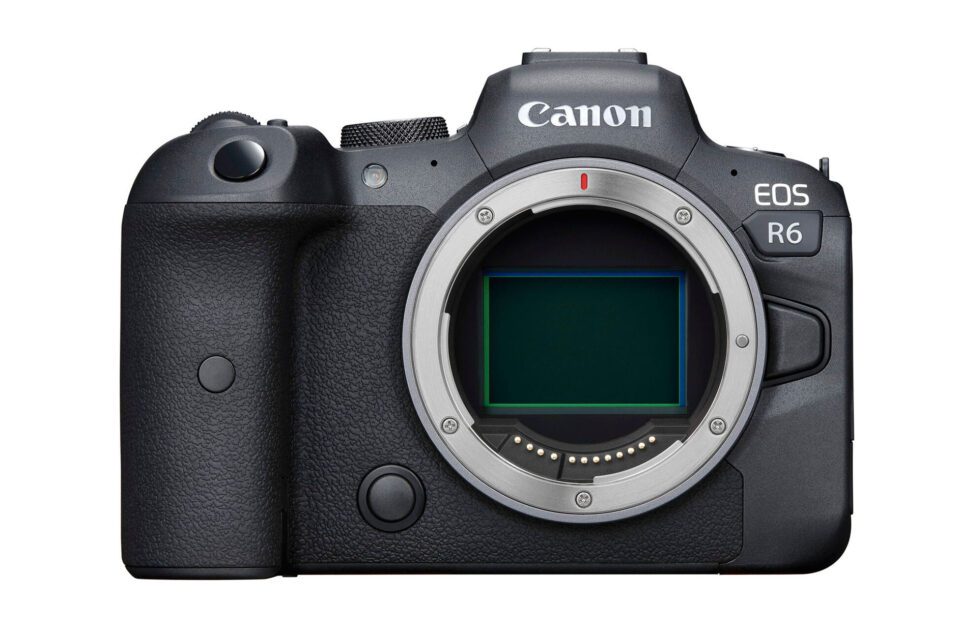 It has a 20 megapixel sensor, which is on the lower end of the scale these days, but it more than makes up for it in other features. Specifically, the EOS R6 shoots up to 20 FPS stills, has dual memory card slots, and uses Canon's superb new dual pixel mirrorless autofocus system.
It does all this at a starting price of $2500 (check here for any sales Canon is running). Overall, it matches most of the features of Sony's A9 II, yet the A9 II costs $4500! The only major advantage of the Sony A9 II is the larger lens lineup, but Canon has been catching up so quickly with its RF lenses that many photographers won't care. In fact, our tests showed that the EOS R6 performs slightly better than the Sony A9 II in terms of autofocus, which was a big surprise.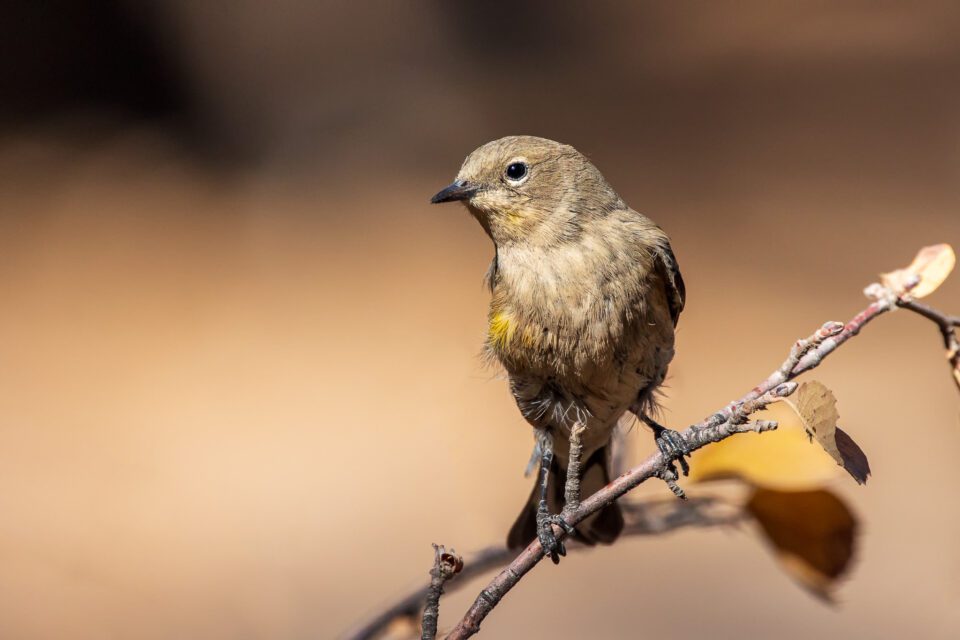 If you're mainly interested in landscape or studio photography and don't need so many action photography features, you may be happier with one of the other cameras on this list. Even though the EOS R6 isn't bad in this department, it's true that a 20 megapixel sensor is on the low end of things today. But I'm not a fan of the megapixel race anyway, and 20 megapixels is more than enough for almost everything.
See our full Canon EOS R6 review.
3. Nikon Z6 II
Much like Canon, Nikon has been putting a tremendous amount of effort into their new mirrorless system. Their lenses and cameras so far have all been excellent, but the one that stands out the most for its great value is the Nikon Z6 II.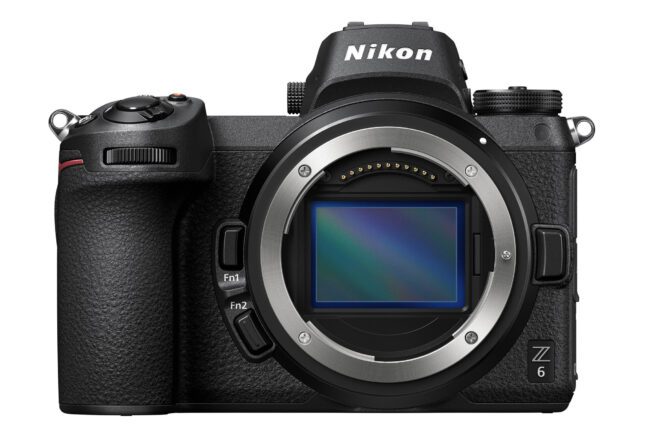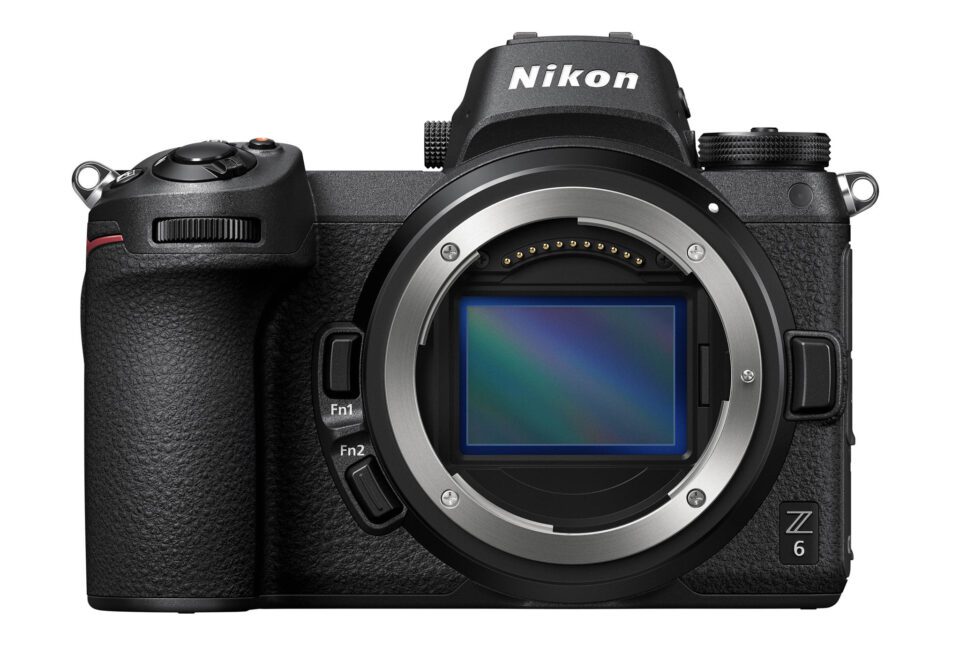 The Z6 II is a $2000 camera with a 24 megapixel sensor and Nikon's excellent ergonomics. Thanks to its fast Dual EXPEED 6 processors, it can handle 4K video shooting at 60 FPS (more than the Canon EOS R6), has great 5-axis in-body image stabilization (IBIS), proven Nikon ergonomics, organized menu system and an exceptional electronic viewfinder (EVF). The Nikon Z6 is a superb choice for not only photography, but also serious videography needs.
Although the Canon EOS R6 beats it for autofocus tracking and frames per second, it isn't far behind – and costs $500 less (though you may want to check the current price). For portrait photos or even sports, the Z6 II's eye-tracking AF is right at the top of the competition; it's only for things like bird photography where the EOS R6's advantages begin to show. And, at a top speed of 14 FPS, you're still almost certain to capture the right moment in a high-speed burst.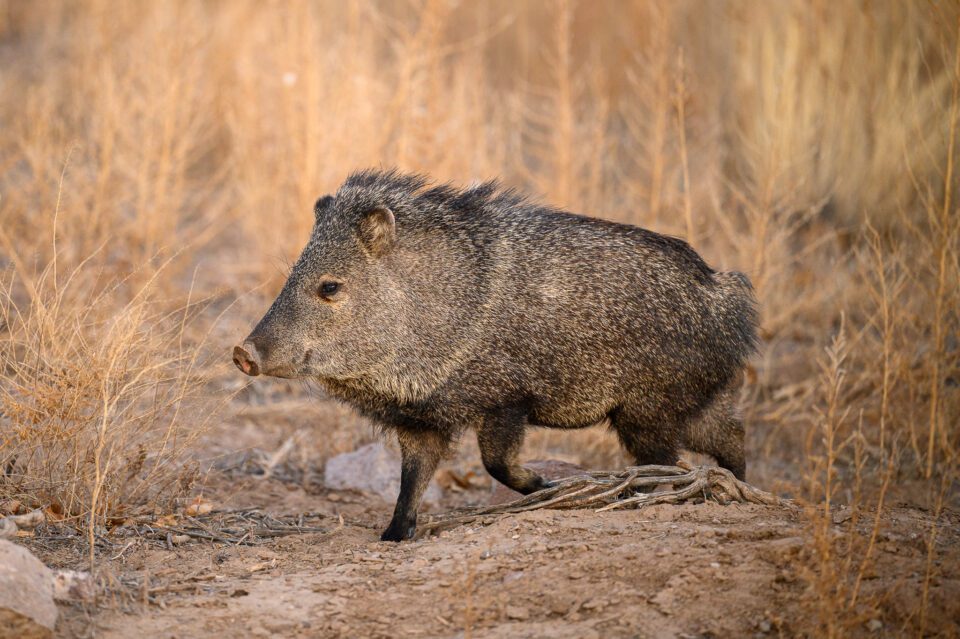 Like Canon, Nikon is still working on filling out its lens lineup, although they're making progress. For travel photographers, portrait photographers, and those who shoot events in low light, the Nikon Z6 II is about as good as it gets. And, at a price of $2000, it's less expensive than most of the competition – which it beats anyway. So, it earns our number three spot.
Check out our full Nikon Z6 II review for more.
4. Sony A7 III
Sony has been at the mirrorless game longer than Nikon or Canon, and it shows in how much more comprehensive their lens lineup is. The only reason why Sony's A7 III – positioned in the same spot as the EOS R6 and Nikon Z6 II – didn't take our top place is that it's starting to show its age a bit.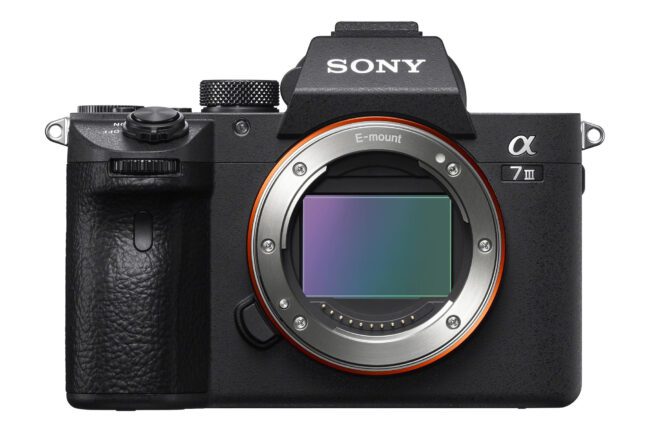 Released in April of 2018, the Sony A7 III is a bit older than most of the cameras on this list but still has fantastic features. As a bonus, it's on sale for $1700 (check current price), so you can save some money or put it towards lenses.
With a 24 MP sensor – certainly good enough for most needs – and a fast processor capable of recording 4K videos, an amazingly quick and accurate autofocus system, a large capacity battery, and a great sub-$2K price, the Sony A7 III is a highly capable full-frame camera that should be able to satisfy most photography needs.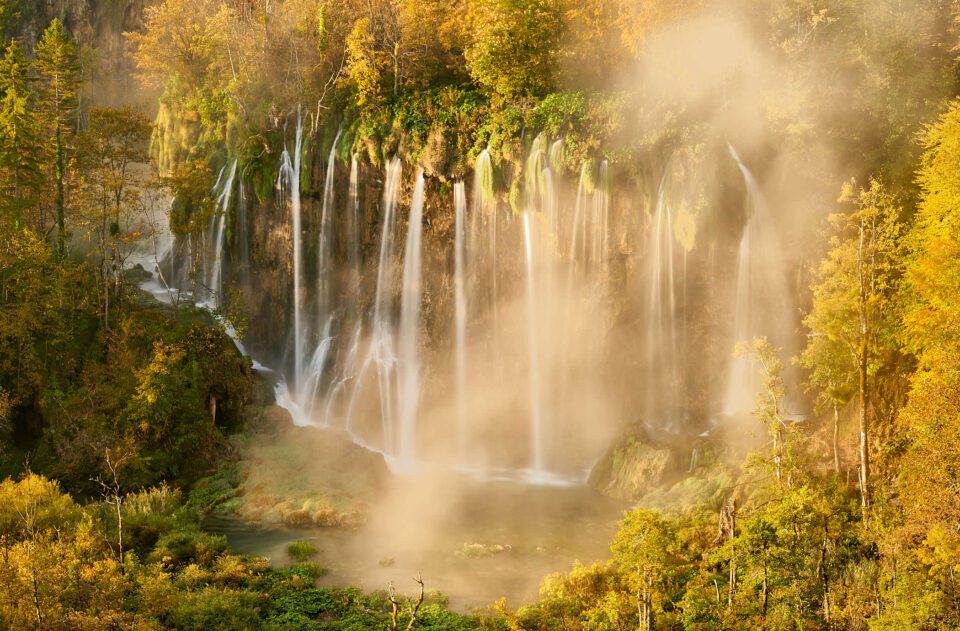 A number of Photography Life team members had a chance to use the Sony A7 III in the field and we all agreed that it is a highly capable camera. Our biggest complaints have to do with the complex and cluttered menu system, lack of some basic features (such as intervalometer, lossless compressed RAW shooting, etc) and overall ergonomics of the camera, as detailed in our article "10 Issues Sony needs to address in its Mirrorless cameras." However, considering how many areas the camera excels in, it deserves a spot near the top of our list.
Read our full review of the Sony A7 III here.
5. Canon EOS R5
If price isn't a concern, one of the absolute best mirrorless cameras today is the Canon EOS R5.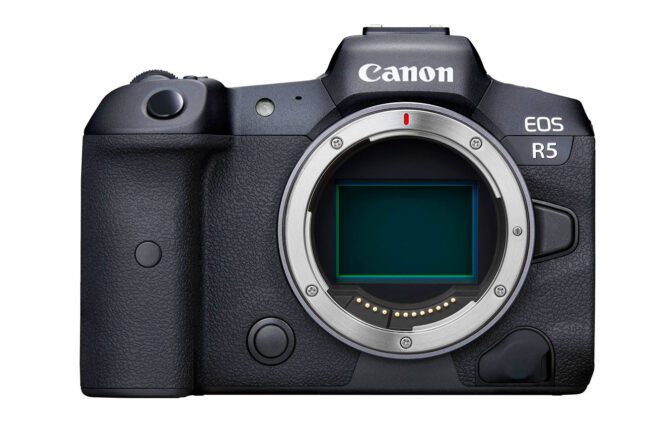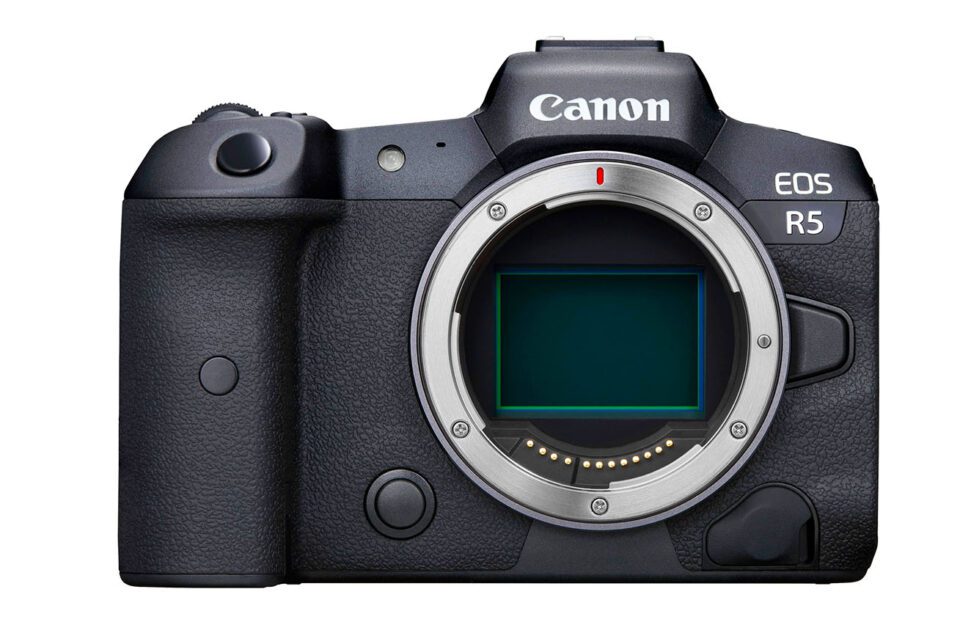 Like the EOS R6 that we rated #2 on this list, the Canon EOS R5 can shoot a whopping 20 FPS and has Canon's top-of-the-line mirrorless autofocus system. But unlike the EOS R6, the R5 does that at 45 megapixels! Canon found a way to push a ton of data through the EOS R5's imaging pipeline, and it makes this camera extraordinary for both action photography and landscapes. It can even shoot 8K video, where each frame of the video is an insane 35 megapixels.
As you would expect, all this comes at a high price, and that's the only reason we didn't put the EOS R5 near the very top of this review (or the Sony A1, as you'll see in a minute). The EOS R5 is selling for $3900 body only (check current price). It's actually still a very good price considering what it offers, but others on this list represent a better value.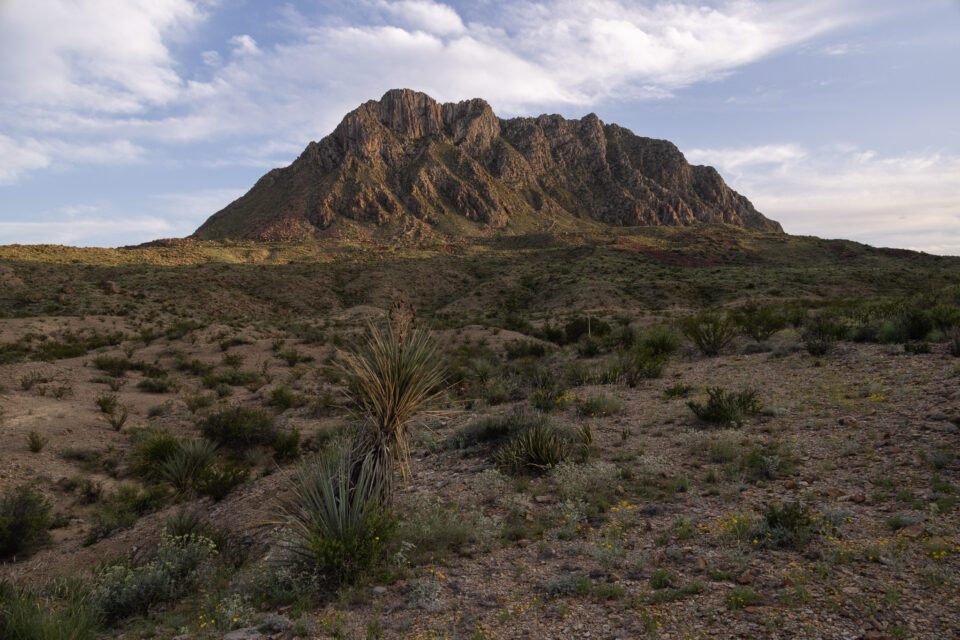 You can read our full review of the Canon EOS R5 here.
6. Nikon Z7 II
If you want high resolution, you should look closely at the 45 megapixel, $3000 Nikon Z7 II.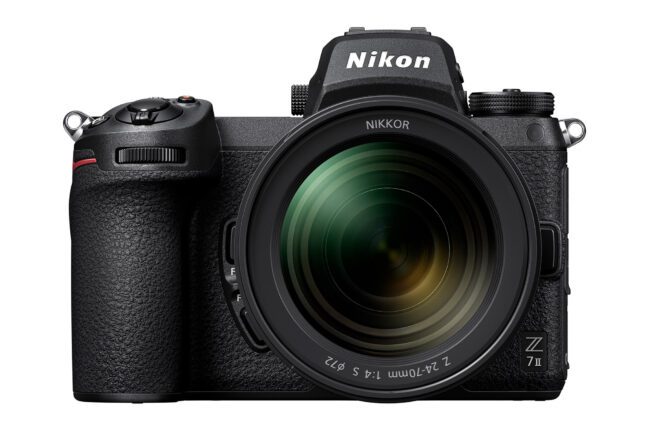 This is one of the best cameras on the market today for landscape photography, thanks to the high resolution sensor, base ISO 64, and a myriad of excellent landscape features such as manual shutter speeds up to 900 seconds (most brands stop at 30 seconds). Only medium format cameras are clearly ahead for landscape photographers.
The Nikon Z7 II isn't geared toward sports or action photography in the same way as the EOS R5, and "only" shoots at 10 FPS by comparison. It also can't track fast-moving subjects like birds as well as the Canon. But if you don't need those features, you can save $900 over the EOS R5 and buy into Nikon's system instead. For subjects like landscapes, it's just as good, and actually better in some situations (such as high dynamic range scenes).
Not to mention that the Z lenses so far are some of the sharpest lenses of all time, making it an ideal system to capture a lot of detail.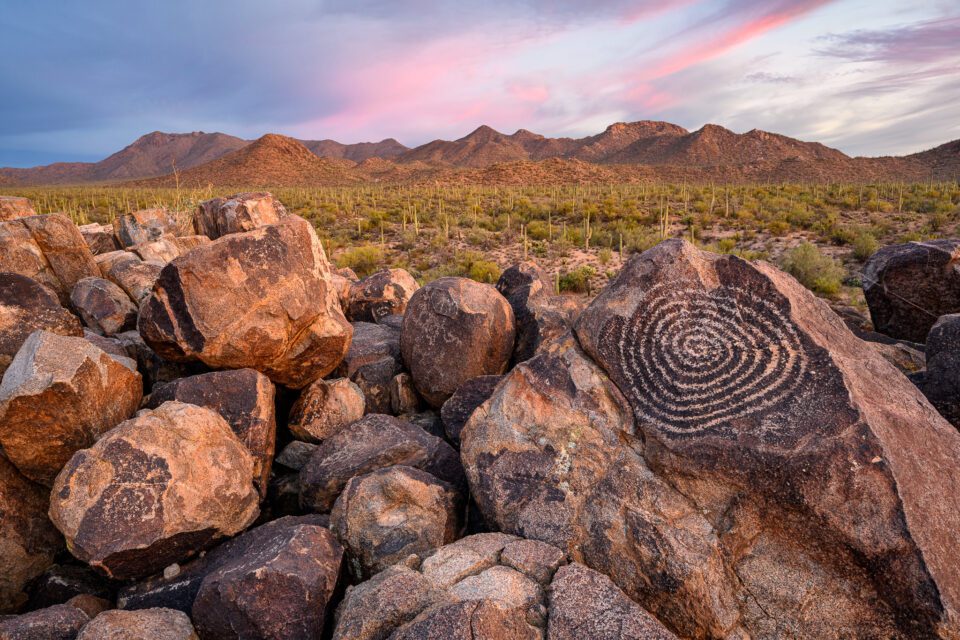 Check out our full Nikon Z7 II review here.
7. Sony A7R IV
The Sony A7R IV is an amazing overall tool for photographers who need a high resolution camera.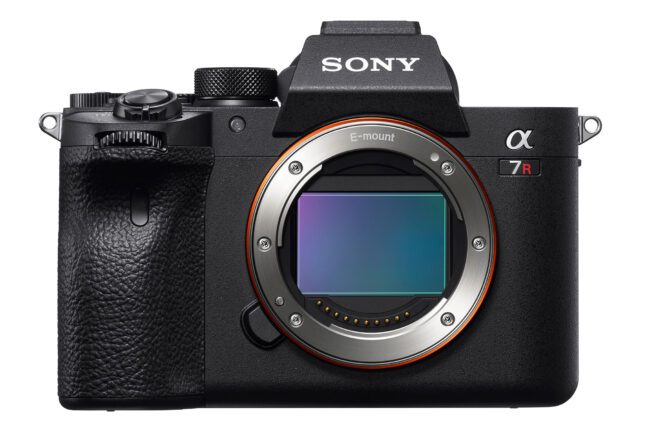 Thanks to its 61 MP BSI CMOS image sensor capable of superb dynamic range, an excellent autofocus system, a great selection of native and third-party lenses and a long-lasting battery, the Sony A7R IV has established itself as the top choice for many photographers. It's the same price as the Nikon Z7 II right now at $3000 (check here for any current Sony sales).
Even though the Sony A7R IV has more resolution than the Nikon Z7 II, resolution isn't the most important factor, so we put it one point lower. The Nikon Z7 II has better video features (like slow motion 4K recording), base ISO 64 for more dynamic range, a larger rear LCD, and extended 900 second exposures, among other things. The Sony A7R IV is also a more difficult camera to use thanks to its confusing menu and unusual button layout.
The two cameras are neck-and-neck for landscape photography, though, and the right choice may come down to which brand you're more familiar with, or which one has the lenses you need. Right now, Sony's lens lineup is ahead of Nikon's, so photographers needing specialty lenses likely would be better off buying the Sony. They're both excellent cameras for landscape photography.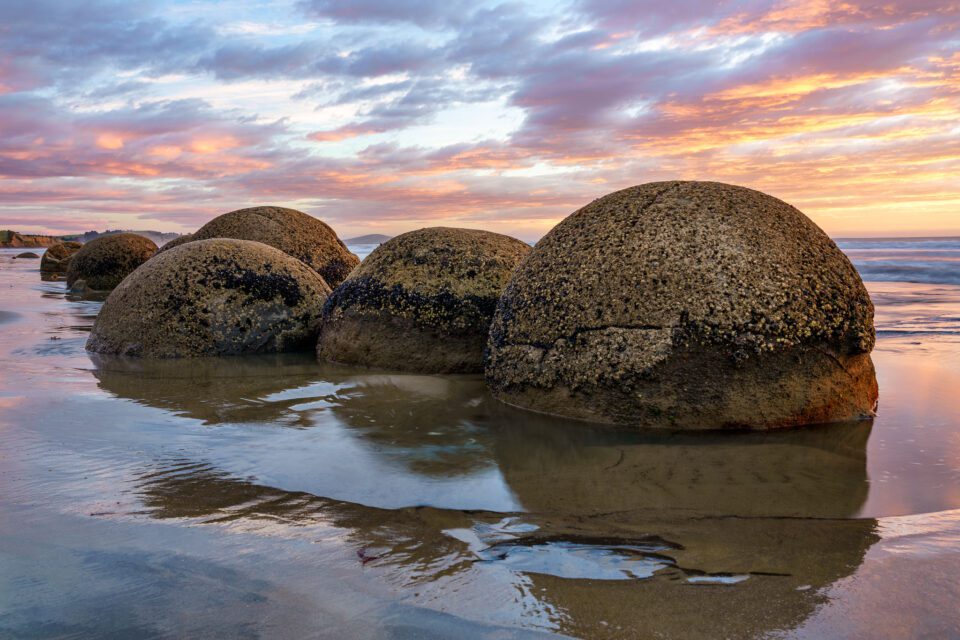 8. Sony A1
The Sony A1 has extraordinary specifications – the best of any camera on this list other than the Z9. It can shoot 50 megapixel images at 30 frames per second, which is out of this world. It has Sony's best autofocus system, too, making for a brilliant sports and action photography camera alongside the obvious landscape photography applications. It even shoots 8K video, like the Canon EOS R5.
If you're wondering why it doesn't take our top spot, the truth is that it would – if price weren't an issue. But the Sony A1 currently sells for an eye-popping $6500 (check price). To state the obvious, that's way more than most photographers want to spend on a camera.
At the same time, its specifications and features are simply incredible. If you need the best of the best, and you're willing to pay the price of a used car, the Sony A1 is it.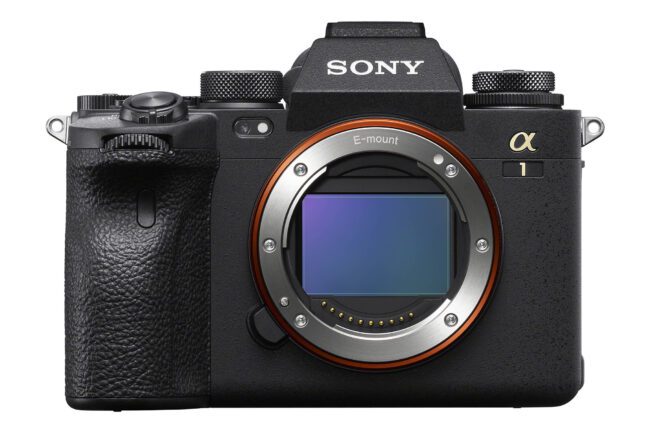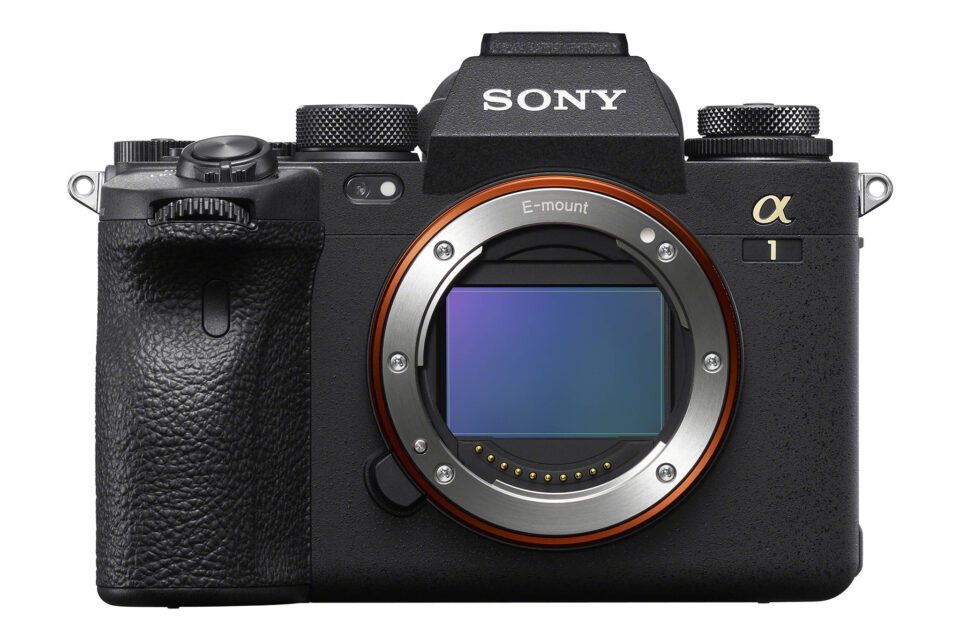 9. Nikon Z5
At the exact opposite end of the price spectrum is the Nikon Z5. In fact, body only, we've seen its price go as low as $1000 (check current sales).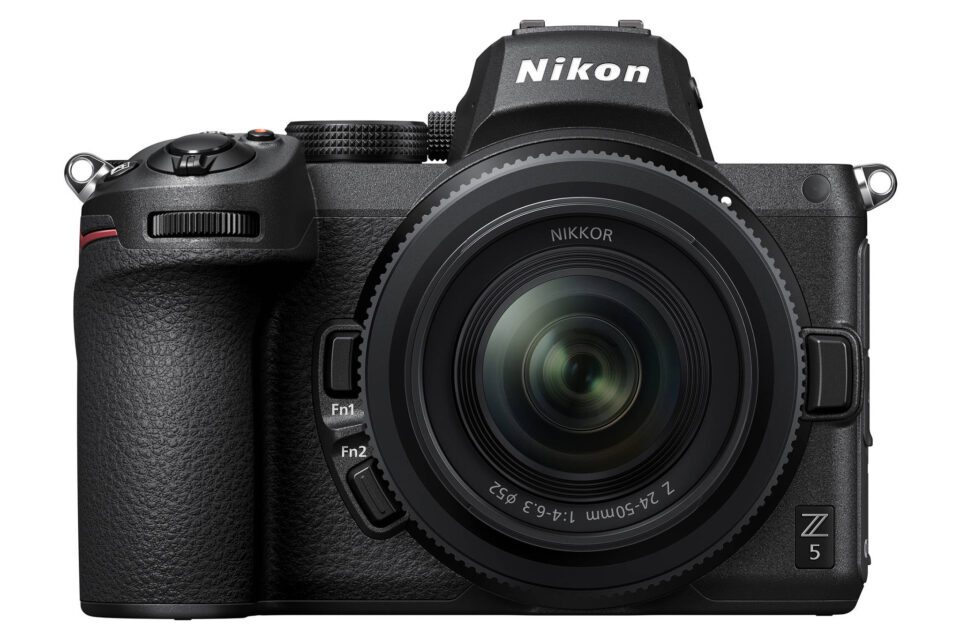 You might think that a $1000 camera can't possibly be any good, but the Z5 would prove you wrong. It's a full-frame camera with a 24 megapixel sensor, matching the image quality of the Nikon Z6 II that we ranked #3 on this list, at least up to ISO 6400 (above that, the Z6 II is slightly ahead).
The Nikon Z5 only shoots 4.5 frames per second, and it has a large 1.7x crop when shooting 4K video. That's why we had to put it a bit lower on this list. But aside from those two issues, the Z5 is at the same level as cameras that cost double the price. It is arguably the best value mirrorless camera on this list. For travel photography and portrait photography on a budget, you can't get much better than the Z5.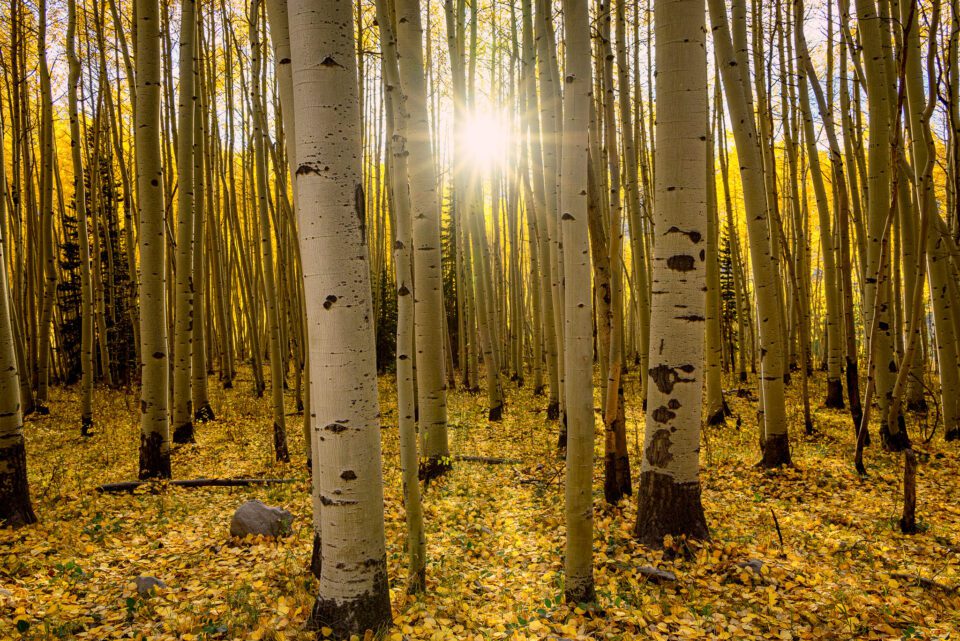 You can read our full review here to see if any of the Z5's minor drawbacks will matter for your work.
10. Fujifilm X-T4
I'm a big fan of Fuji's mirrorless cameras, and the X-T4 has some of the company's best features so far.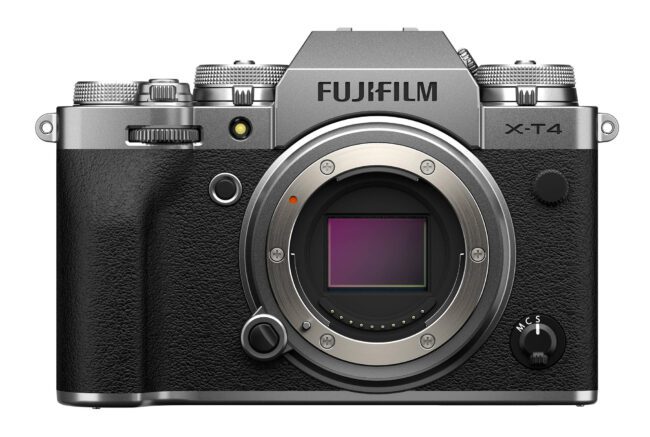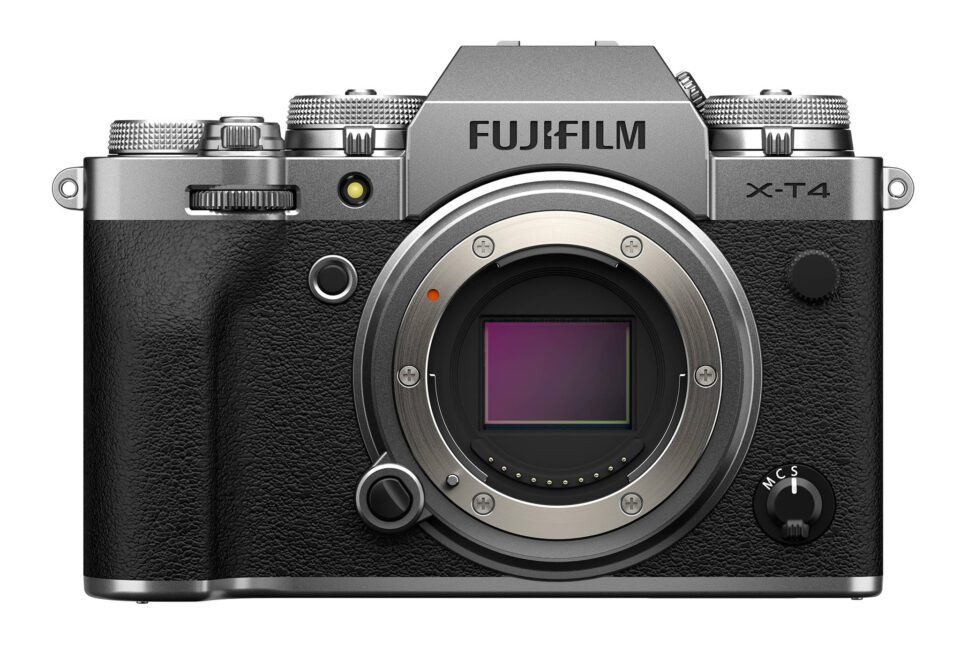 With its 26 MP X-Trans BSI CMOS sensor capable of producing excellent image quality, in-body image stabilization, a fast X-Processor 4 with Quad CPU that is capable of pushing up 4K video at 60 FPS, F-Log gamma for extended dynamic range when shooting video, long battery life, an insanely fast and accurate autofocus system, a bright 3.69 million dot EVF, the Fuji X-T3 is an impressive stills and video camera.
While it is an exceptionally good camera in many ways, it is still an APS-C sensor camera, so it doesn't do as well at high ISOs as the other cameras on this list. It's also more expensive than most APS-C cameras at $1700 (check current price). Considering Fuji's excellent mirrorless lenses and the X-T4's great all-around features, we still highly recommend this camera overall. There are just so many good mirrorless cameras today, that it ended up #10 – no fault of Fuji's!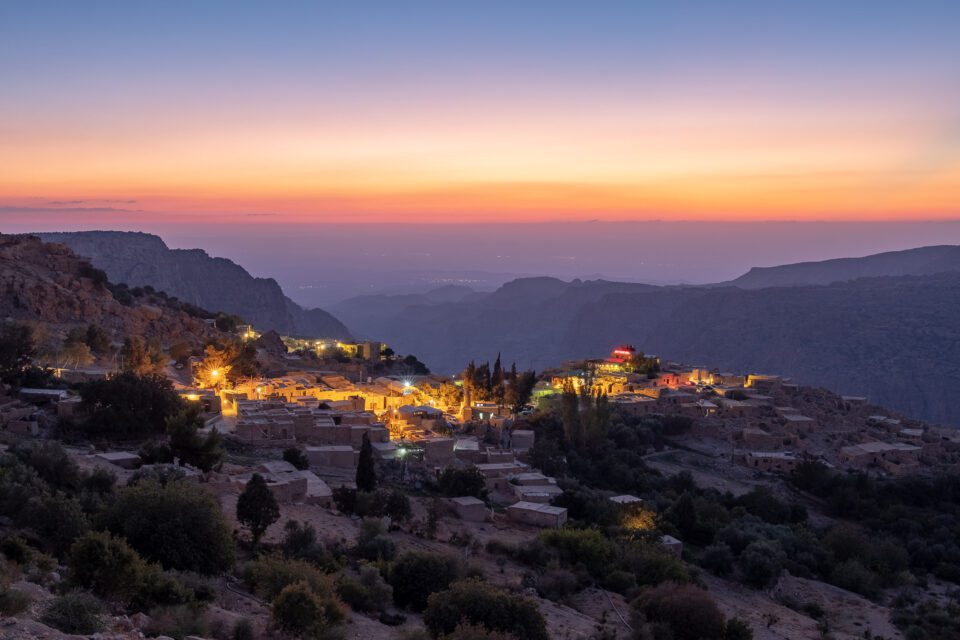 11. Sony A9 II
To round out this list is the Sony A9 II, a 24 megapixel mirrorless camera aimed at sports and wildlife photographers.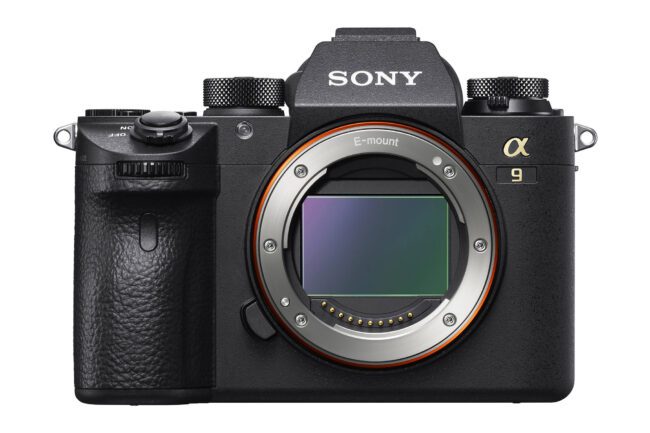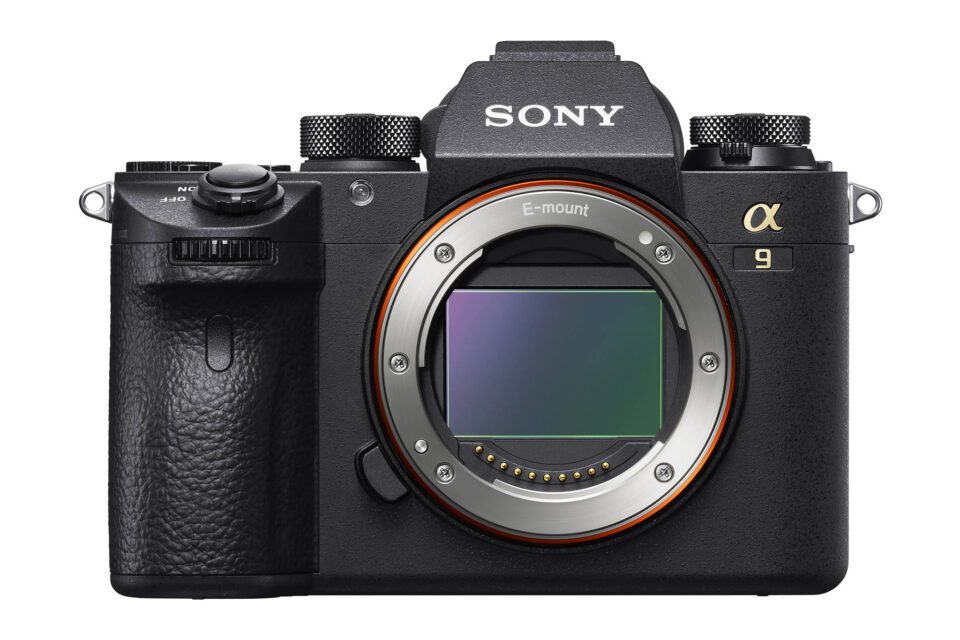 After testing the Sony A9 II in the field, we were very impressed by its autofocus capabilities, its insanely fast continuous shooting speeds of 20 FPS, and its large buffer. Like the Canon EOS R5 and R6, and the Sony A1, this camera is amazing for photographing fast-moving action.
The reason why we place it at #11 on this list is that it's more expensive than the Canon EOS R5 ($4500 rather than $3900 – though check the Sony's current price here). The Canon, though, is a better camera in most respects, with 45 megapixels rather than 24, and just as good of an autofocus system. However, the A9 II still deserves to make this list because Sony shooters can't exactly switch to Canon very easily! If you shoot with a Sony already, the A9 II's handling will be familiar, and you'll be able to use all your existing lenses.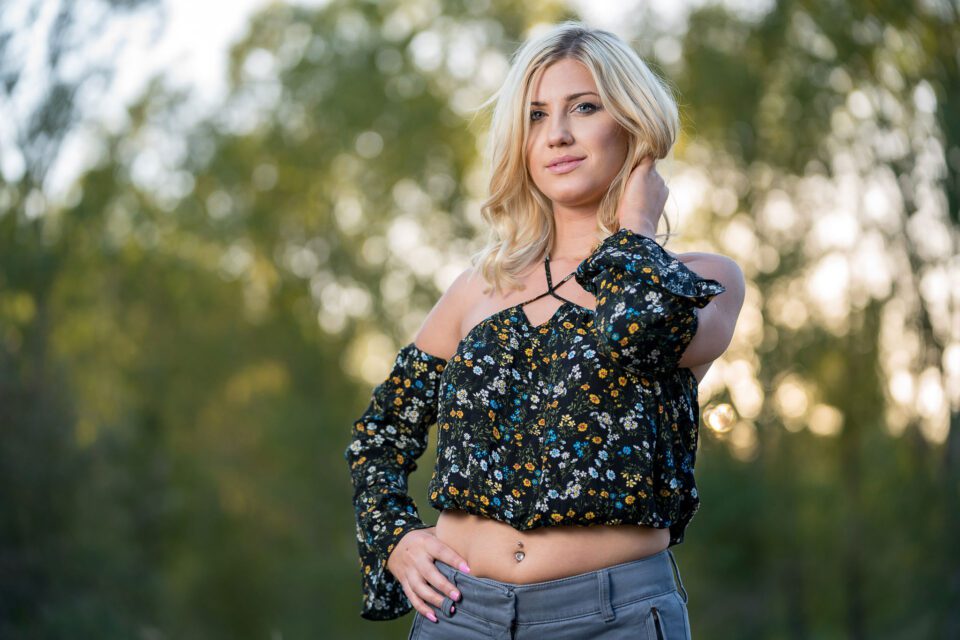 The fact that such an amazing camera is #11 in our list is not a negative for the Sony A9 II, but rather a statement about how good today's mirrorless cameras are. Any of these ten cameras, as well as dozens of other mirrorless cameras today, could be the right choice for you. The market is full of amazing mirrorless cameras, and camera companies are only releasing more, so there is a lot to be excited about!
I hope this article helped you get a sense of where things stand today, at least from someone who has used literally dozens of mirrorless cameras during our time reviewing them on Photography Life. Let us know below if you have any questions or comments, or want to recommend a camera to our readers that we couldn't fit on the list!
Also, we are planning to put out a similar list for our favorite sub-$1000 mirrorless cameras before long, based on our extensive use in the field over the past several years. Keep an eye out on the Photography Life homepage or subscribe below to our email list if you want to see it.