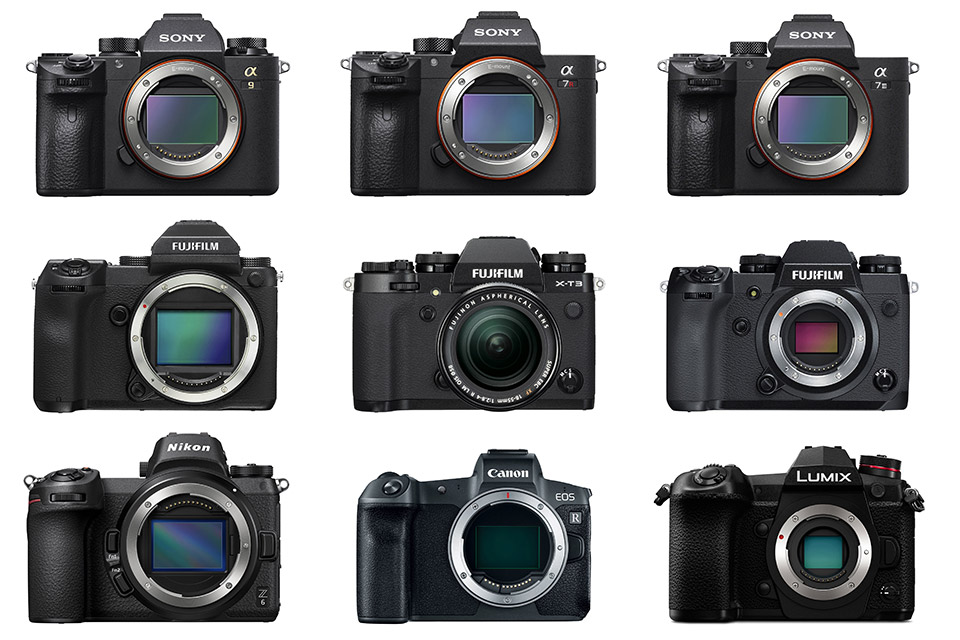 Thanks to the vast number of mirrorless camera choices we have available today, many photographers get confused with picking the best one. Often times, it is hard to pick a camera that has all the features you need that also aligns with your budget.
We have been able to test many different mirrorless systems in the past few years, so we decided to provide our top recommendations in this article.
What Is a Mirrorless Camera?
Basically, the name "mirrorless" comes from the fact that such a camera does not contain the mirror mechanism that is seen on DSLR cameras, hence the name. Because of this, mirrorless cameras are typically smaller, lighter and contain fewer parts than their DSLR counterparts.
With light passing directly through onto the image sensor, a mirrorless camera has an electronic viewfinder (EVF) instead of an optical viewfinder (OVF) and typically has either contrast-detection autofocus system, or a hybrid autofocus system with on-sensor phase detection pixels.
As a result, these cameras are able to perform direct image analysis off their image sensors, which allows them to provide useful information overlays, the ability to track subject faces and eyes, as well as allow for much better autofocus analysis and focus point coverage. Without a doubt, mirrorless technology is going to be a big part of photography in the future, as we detailed in our Mirrorless vs DSLR article.
In short, it is a matter of time until they replace DSLRs for most photographers.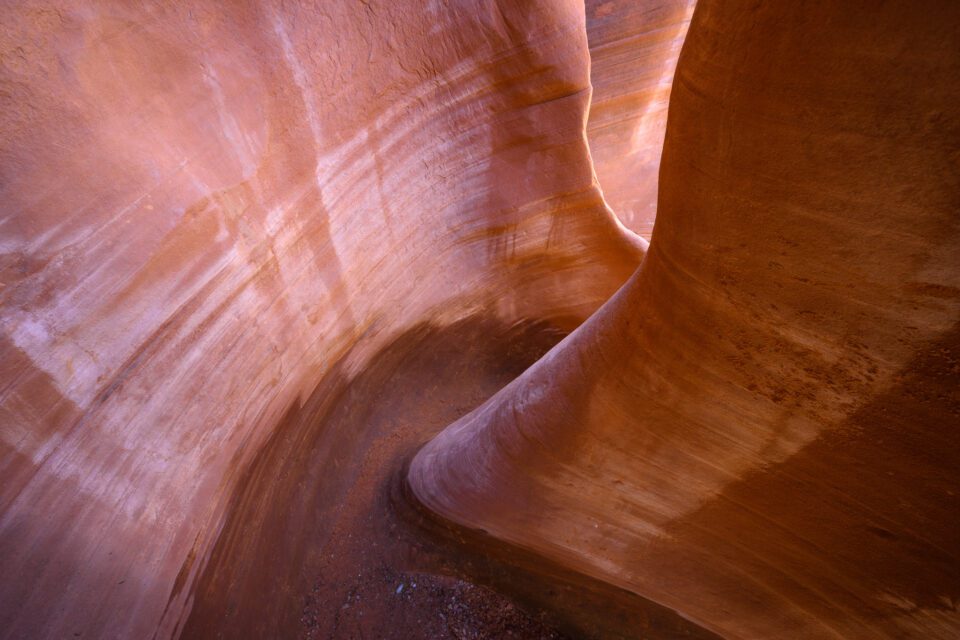 Although with DSLR cameras you are limited only to a handful of camera manufacturers like Canon, Nikon and Pentax, mirrorless opens up a variety of different options from many brands including Panasonic, Olympus, Fujifilm, Sony, Leica, Canon and Nikon.
Mirrorless Camera Considerations
As of 2020, with the exception of Olympus, all camera manufacturers offer more than one mirrorless system. For example, Panasonic offers Micro Four Thirds and full-frame systems, while Fujifilm offers APS-C and medium format.
This means that mirrorless camera options today vary by brand, sensor size (from Micro Four Thirds all the way to medium format), camera features and price. Smaller Micro Four Thirds and APS-C systems will typically have weight, size and cost advantages, while medium format systems are going to be big, heavy and quite costly for many photographers out there.
While most mirrorless cameras offer advanced EVF screens, some come with a detachable EVF, while others don't come with one at all (typically cheaper mirrorless cameras). If you choose a budget option without an EVF screen, you will be forced to compose images with the rear LCD, which might not be ideal, especially if you are used to composing with a viewfinder. At the same time, if you are an architecture or a landscape photographer who heavily relies on a tripod for your work, you might not care about an EVF at all, so you will need to evaluate such specific features based on your particular needs.
Some of the biggest drawbacks of mirrorless cameras include poor battery life (due to EVF and LCD screen being constantly used), inferior autofocus for fast-action photography (with some exceptions), complex menu systems (due to more features and options) and limited lens options for some of the manufacturers who recently entered the mirrorless arena. We expect most of these issues to be addressed in the future, so these deficiencies are mostly temporary.
Despite all the differences, most modern mirrorless cameras are exceptionally good, and offer superb image quality and autofocus performance that can rival their DSLR counterparts.
Best Mirrorless Cameras in 2020
We decided to put together a list of the best mirrorless cameras to purchase as of 2020, ranking them based on our personal experiences and preferences. Please note that we prioritized the list based on overall value and not particular features. While the list is subjective, we hope that you join the discussion and let us know what you think. Without further ado, here is our top list:
1. Sony A7 III
When thinking about the top mirrorless camera that in our opinion has the best balance of features, lens selection and price, it was clearly the Sony A7 III.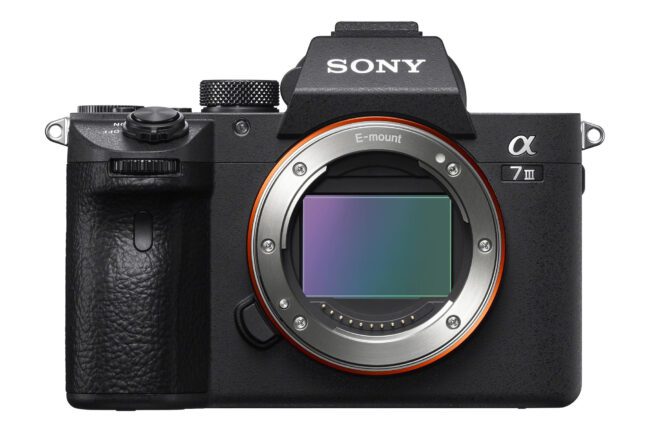 With its 24 MP sensor (that is good enough for most needs) and a fast processor capable of recording 4K videos, an amazingly quick and accurate autofocus system, a great selection of native and third-party lenses (as well as accessories), a large capacity battery, and a great sub-$2K price, the Sony A7 III is a highly capable full-frame camera that should be able to satisfy most photography needs.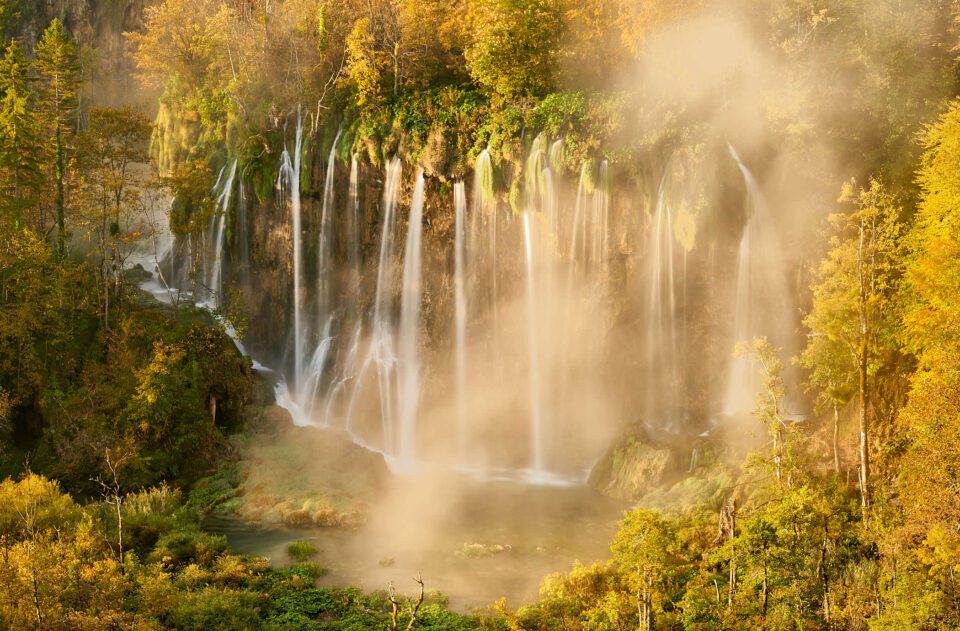 A number of Photography Life team members had a chance to use the Sony A7 III in the field and we all agreed that it is a highly capable camera. Our biggest complaints have to do with the complex and cluttered menu system, lack of some basic features (such as intervalometer, lossless compressed RAW shooting, etc) and overall ergonomics of the camera, as detailed in our article "10 Issues Sony needs to address in its Mirrorless cameras". However, considering how many areas the camera excels in, we still decided to award this camera the top spot on our list.
2. Nikon Z6
Nikon's launch of its mirrorless system in 2018 was very exciting for many Nikon shooters, including some of the team members who have been shooting with Nikon DSLRs for many years. And now that Nikon is releasing more and more lenses for the Z system in 2020 and beyond, these cameras have the potential to be one of the best mirrorless camera systems on the market.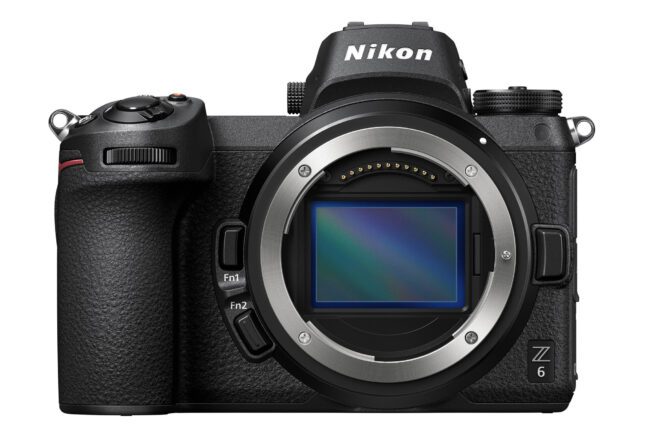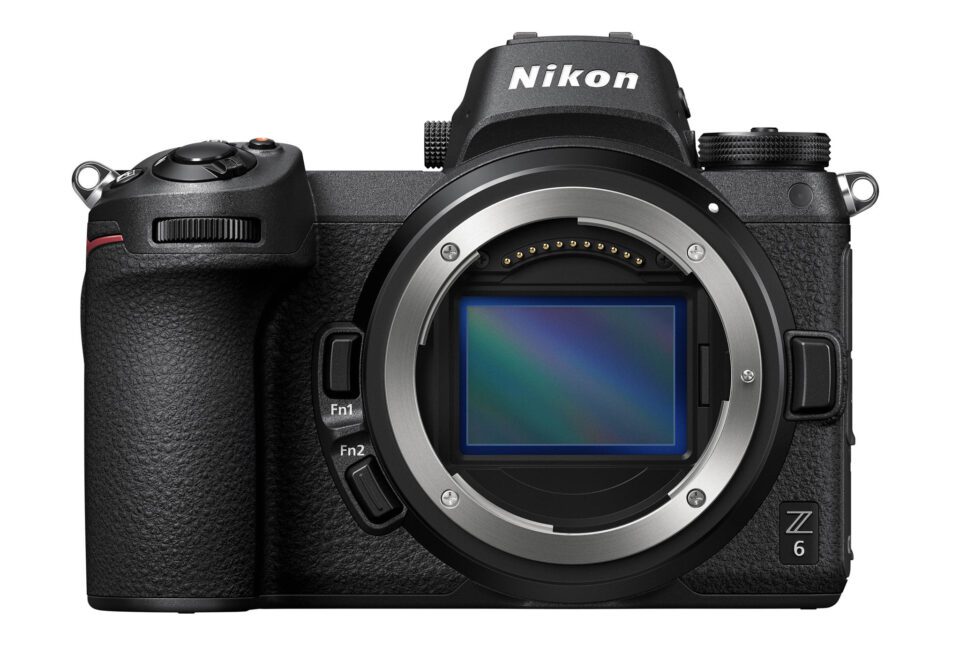 Although Nikon announced both Z6 and Z7 cameras at the same time, the release of the Z6 was delayed, so we have not had a chance to write a full review of the camera yet. However, considering how similar the Z6 is to the Z7 (identical camera build and ergonomics and very similar features), which we found to be an amazing camera (see #4 below) and considering that Nikon put it at the sub-$2K price point, we decided to award it the second place in our list of top Mirrorless cameras.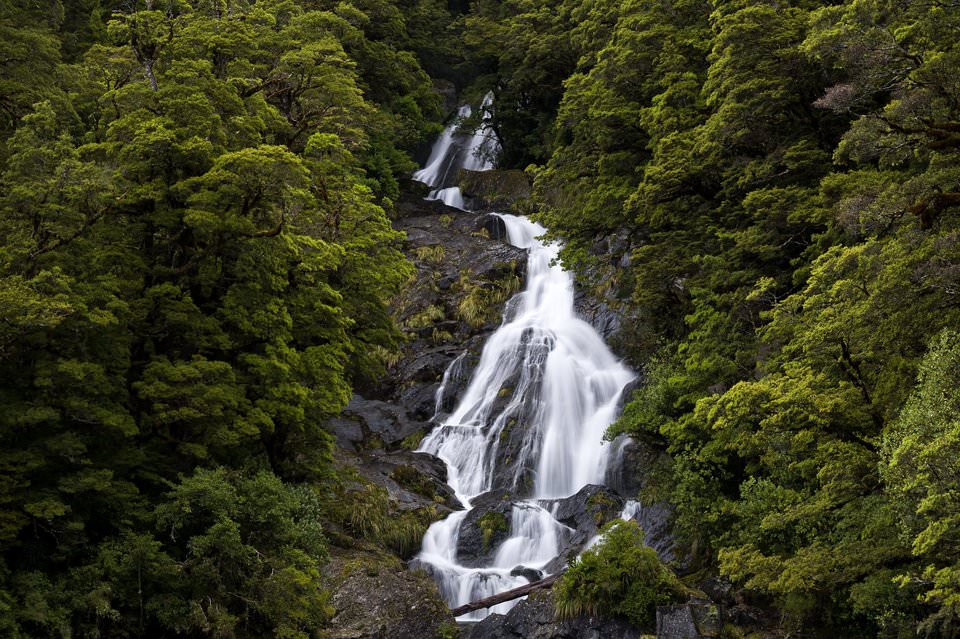 Thanks to a 24 MP BSI CMOS sensor, a fast EXPEED 6 processor that can handle 10-bit 4K video shooting, exceptional 5-axis in-body image stabilization (IBIS), proven Nikon ergonomics, organized menu system and an exceptional electronic viewfinder (EVF), the Nikon Z6 is a superb choice for not only photography, but also serious videography needs. Although at the moment Nikon only has a total of three native lenses available for the Z6, the camera can be used with hundreds of existing Nikon F mount lenses (Nikon as well as third party options) using the optional FTZ adapter.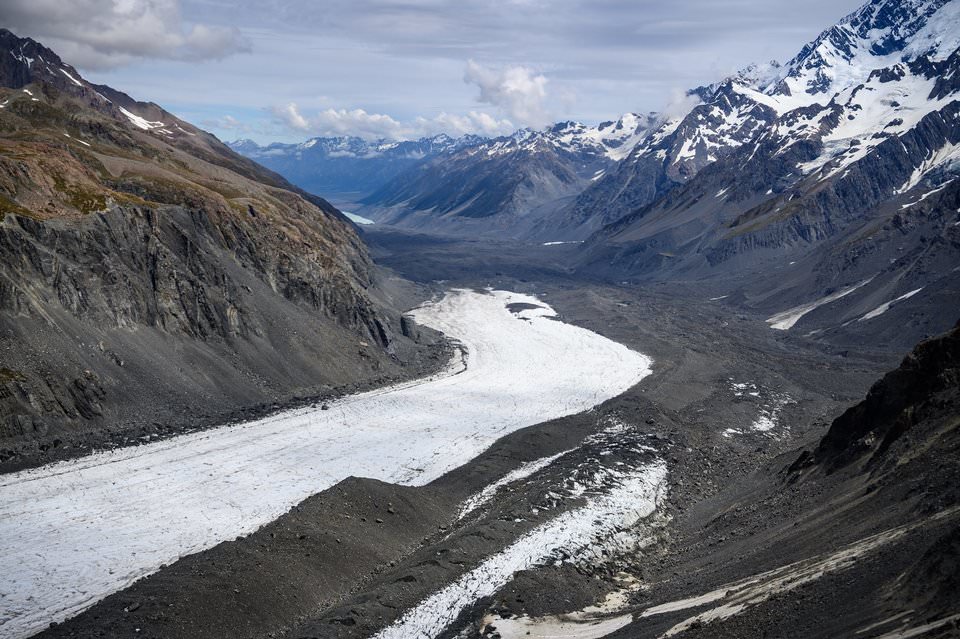 Our biggest complaint about both Nikon Z cameras has to do largely with the autofocus system, specifically when it comes to tracking fast-moving subjects. Considering that Nikon DSLRs have traditionally been some of the best camera systems for photographing action, we expected its mirrorless system to be close to DSLR focusing capabilities. We expect Nikon to put some effort into refining the AF system on the Nikon Z6 and add specific tracking capabilities, such as being able to track and focus on a subject's eyes in the near future.
3. Sony A7R IV
The Sony A7R IV tops our list as the best overall tool for those who need a high-resolution camera.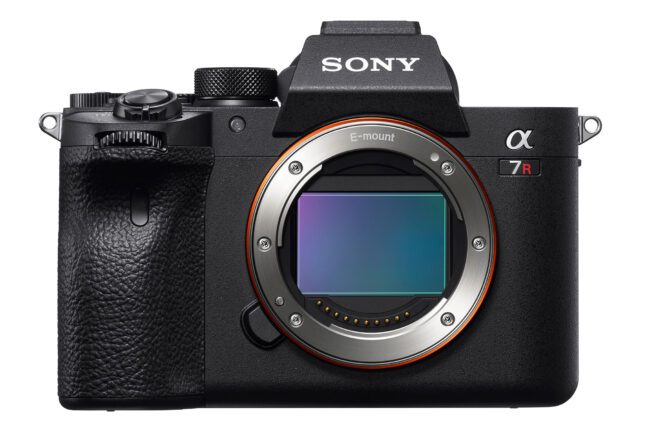 Thanks to its 61 MP BSI CMOS image sensor capable of superb dynamic range, an excellent autofocus system, a great selection of native and third-party lenses and a long-lasting battery, the Sony A7R IV has established itself as the top choice for many photographers. Although it is a bit more specialized than the Sony A7 III and is geared more towards landscape, fashion, studio and architecture photographers, it is still one of the best mirrorless cameras on the market today.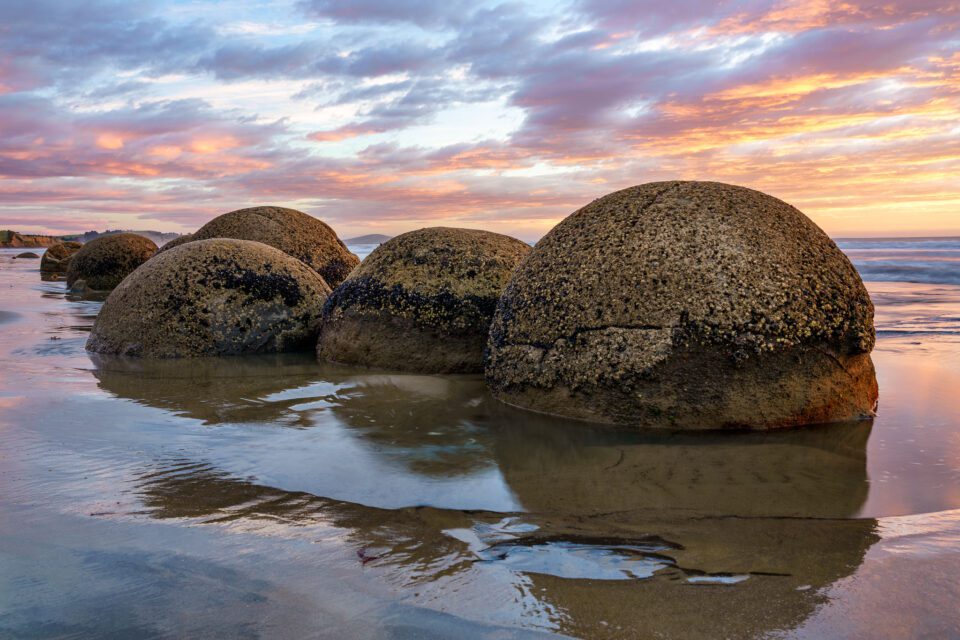 Our comments about its weaknesses are very similar to those of the Sony A7 III – a rather complex and disorganized menu and sub-par ergonomics are perhaps the biggest challenges that Sony engineers should work on. Other than that, there isn't much to complain about. Its predecesor, the Sony A7R III is also a superb choice if you are on a budget.
4. Nikon Z7
Considering how new Nikon's mirrorless system is, it is impressive how many areas Nikon hit right with the release of the Z7.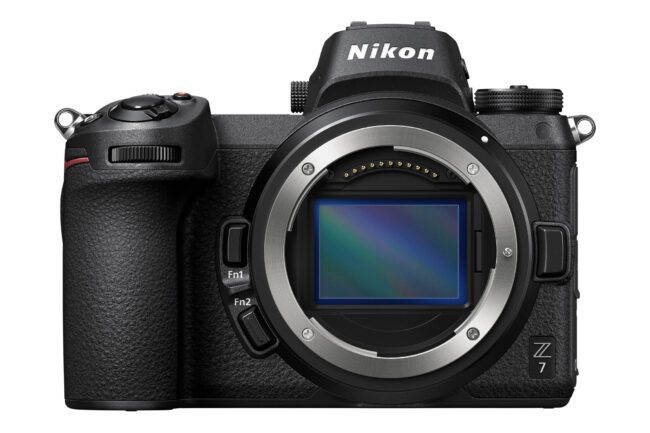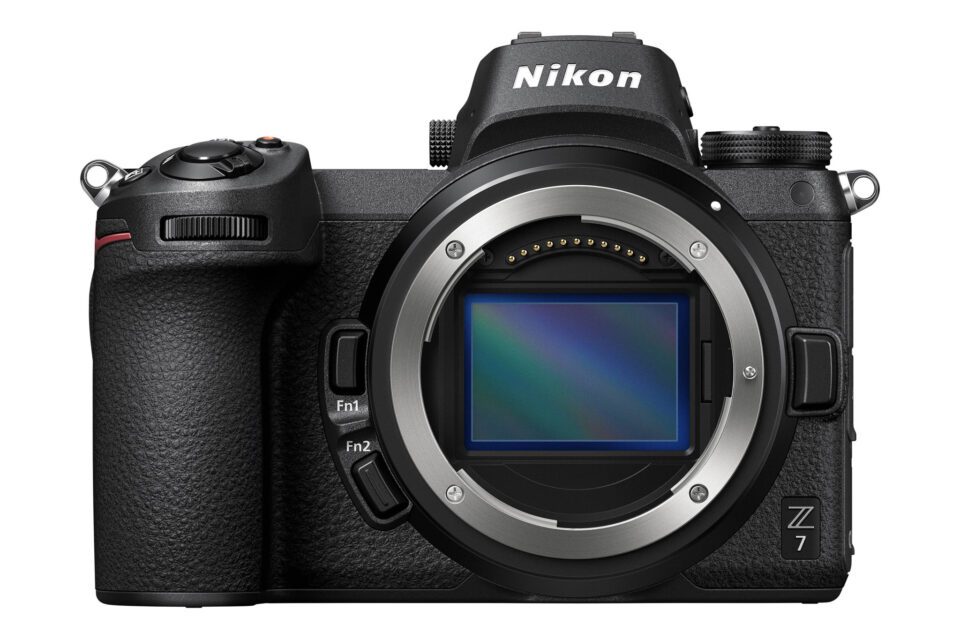 If it wasn't for the limited native mount lens selection and the challenges we experienced when tracking fast-moving subjects, we would have perhaps put the Nikon Z7 higher in our list. Still, with its superb 45 MP BSI CMOS image sensor that is capable of yielding very high dynamic range, excellent built-in features, superb ergonomics and a very bright EVF, the Nikon Z7 in our opinion is one of the best cameras on the market today for landscape, product and architecture photography.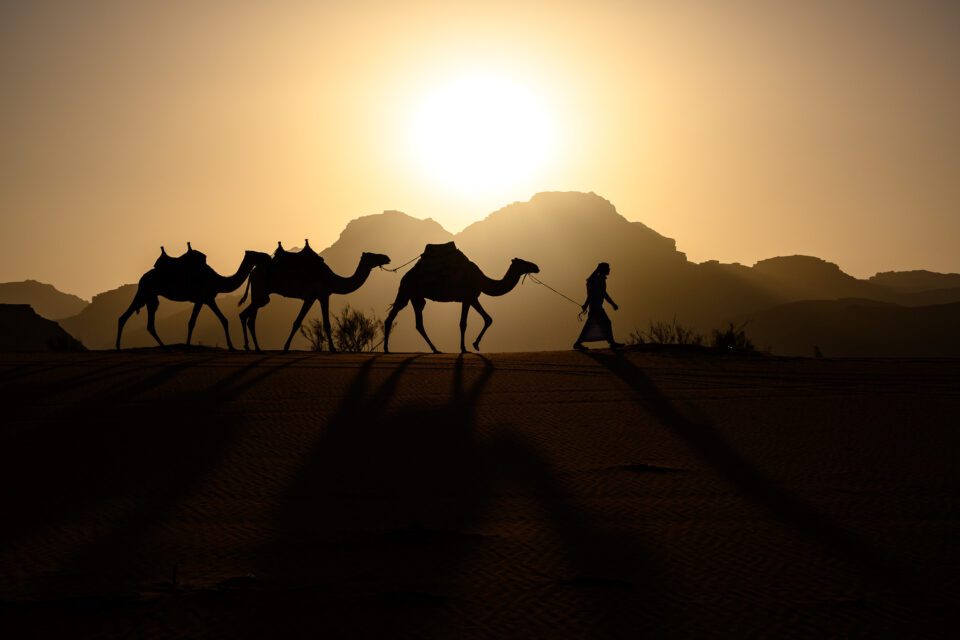 Having shot with the camera extensively for the past few months while traveling both domestically and internationally, we have been very impressed with what the camera is able to offer. It is a very easy camera to transition to for any Nikon shooter and when coupled with the native Z-mount lenses, it offers exceptional image quality and a new level of clarity and sharpness, even when using the compact 24-70mm f/4 S kit lens.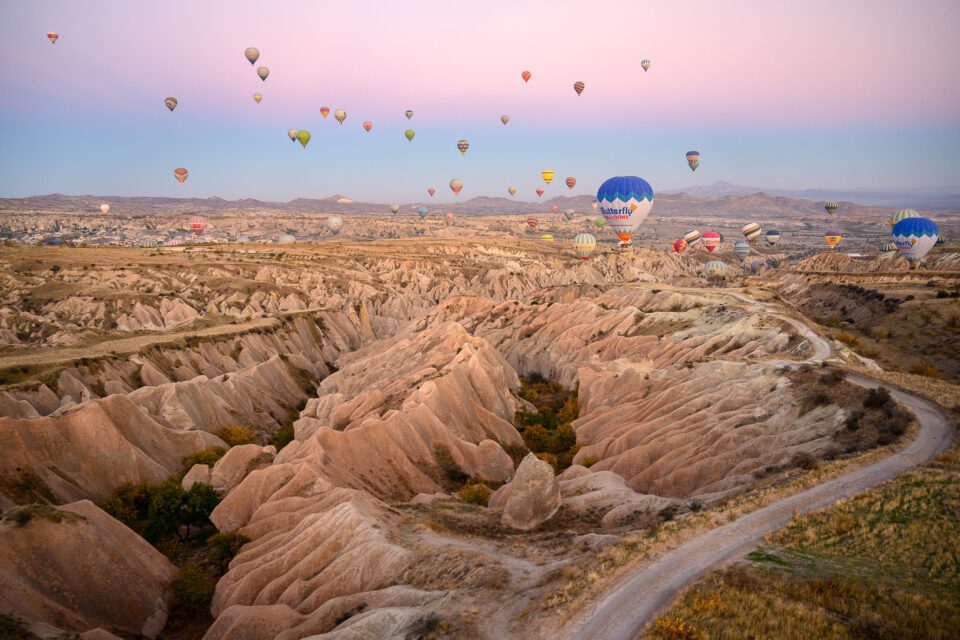 We have provided the results of our extensive research about this camera in our Nikon Z7 review, so you can give it a read for a lot more information. Similar to the Z6, the Nikon Z7 also has its own challenges that we would like Nikon to address as soon as possible. This list is provided in its entirety in our Nikon Z7 firmware update wishlist and we really hope that Nikon will start addressing the highlighted issues in the near future.
5. Sony A9 II
The Sony A9 is the first mirrorless camera release which proved that mirrorless cameras can indeed compete with DSLRs for shooting fast action – the one area that where DSLR cameras have always reigned supreme. Its second iteration improved on a number of areas, making it an even better choice for sports and wildlife photography.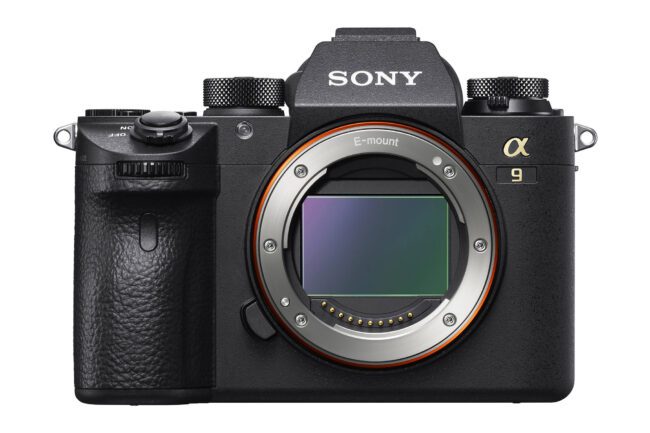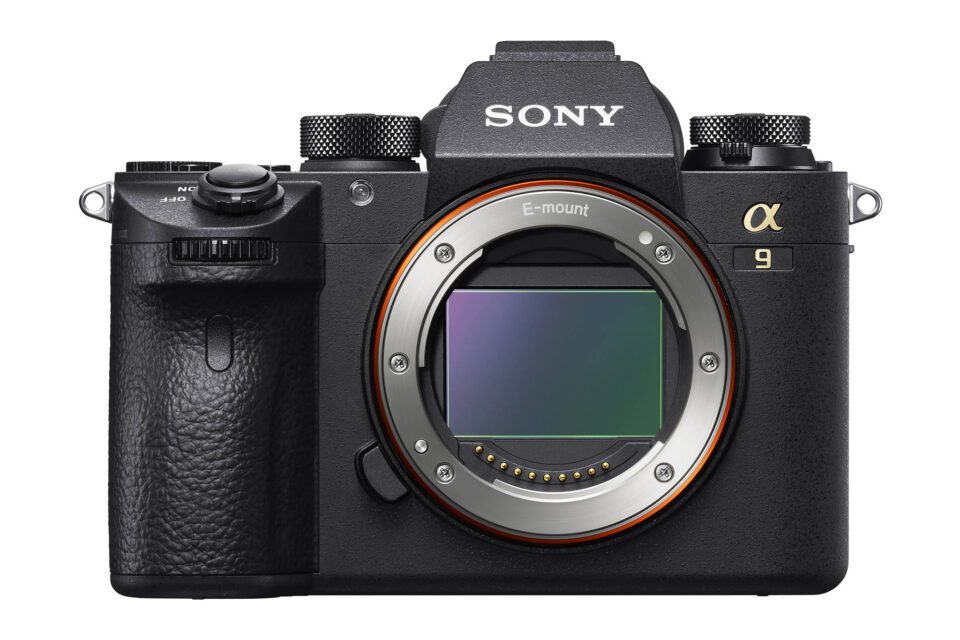 After testing the Sony A9 II in the field, we were very impressed by its autofocus capabilities, its insanely fast continuous shooting speeds of 20 FPS and a large buffer, something you normally don't see on most mirrorless cameras. Although at the time of the release of the original A9 Sony only had a 100-400mm lens to show off its capabilities (which turned out to be a very sharp lens, as our Sony 100-400mm GM OSS review details), the company later released a 400mm f/2.8 and 600mm f/4 super-telephoto lenses for those who criticized the company for not having any super-telephoto prime options. It is planning to release more super-telephoto lenses in the future.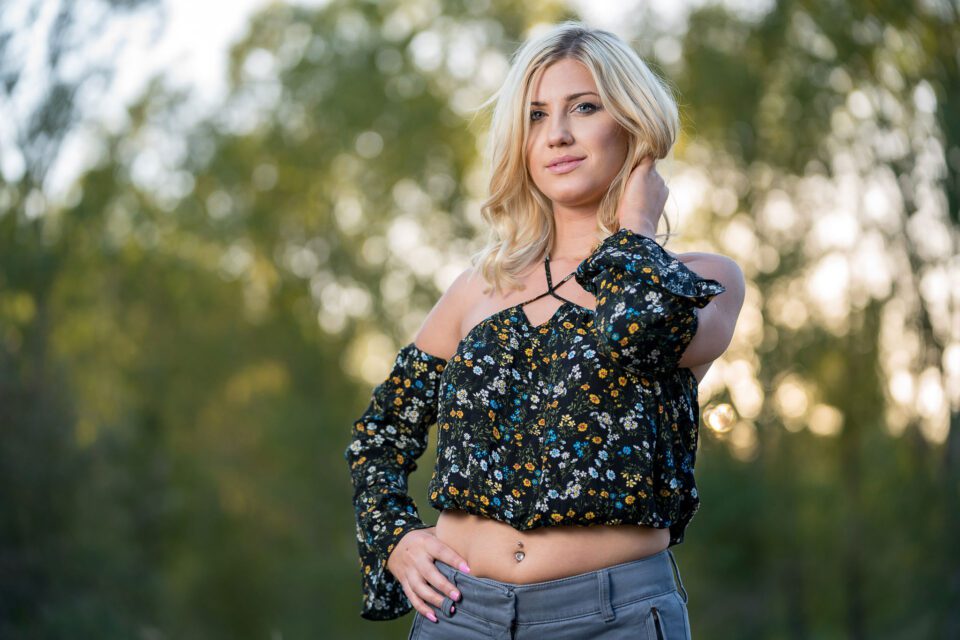 Sony wanted to market the A9 II as its "top-of-the-line" mirrorless camera for shooting fast action, so it is priced higher than all other Sony A7-series cameras at the time of its release with the $4,500 MSRP. However, its predecessor is still being sold brand new at a much lower price tag of $3,500 for those who are on a budget. Our biggest complaints with the Sony A9 II have to do with the same cluttered Sony menu system, small buttons that are hard to reach with gloves in the field and overall ergonomics.
If Sony wants the A9 II to compete with Nikon and Canon high-end cameras in the future, these issues should be addressed sooner than later. Still, despite its flaws and lack of lens options, the Sony A9 II made into our list of top mirrorless cameras on the market today.
6. Fujifilm GFX 100
Another specialized tool and the only medium format mirrorless camera in our list is the Fuji GFX 100, a 102 MP monster designed specifically for landscape, architecture, fashion and studio photographers who need as much resolution as possible for their work. This is a high-end camera with in-body image stabilization, on-sensor phase detection pixels and 4K video recording.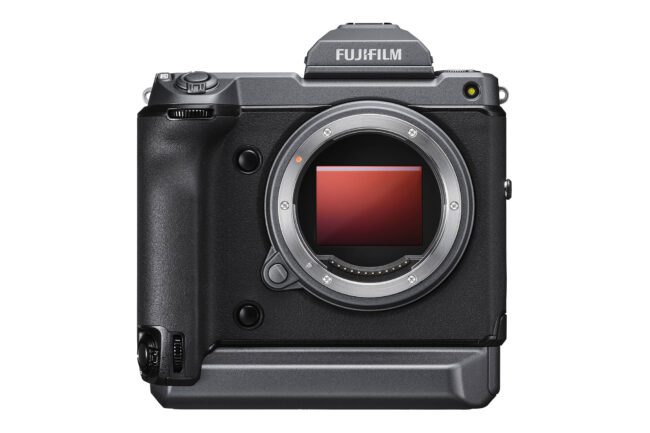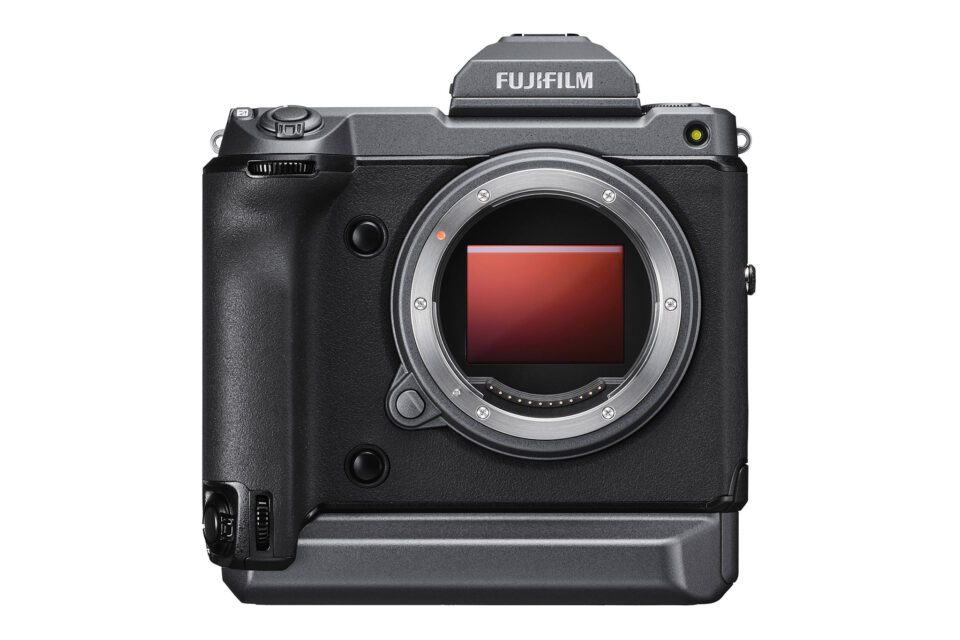 The GFX 100 is a remarkable camera with phenomenal image quality that beats all other mirrorless cameras on the market, including the Hasselblad X1D 50c and X1D II 50c (which suffers from very slow start up time, lack of some basic features, etc), which is why we are giving Fuji our vote.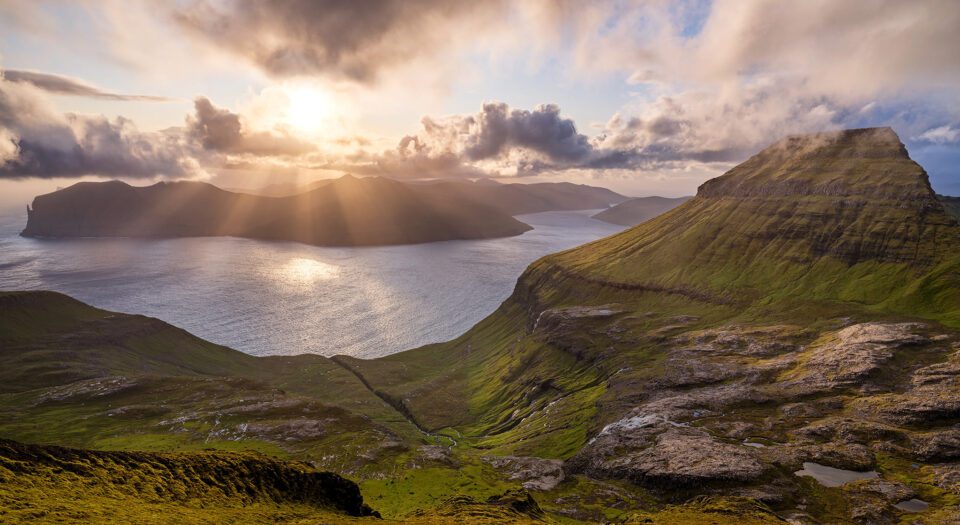 The biggest complaints we have on the GFX 100 is its ergonomics. Fuji should have gone with larger buttons and added labels to them in order to make the camera more user-friendly. See our in-depth Fuji GFX 100 review for more information about this camera.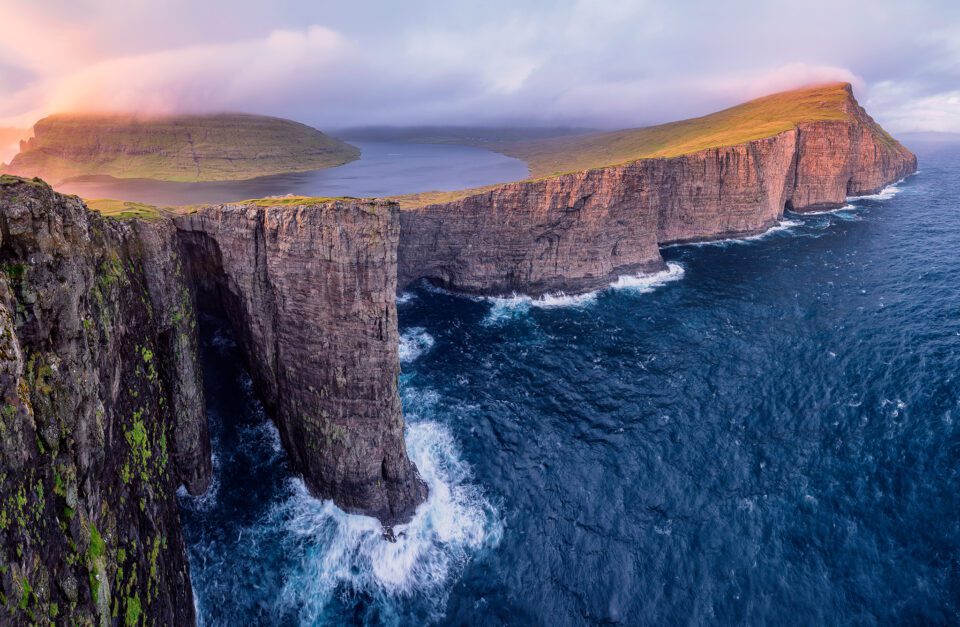 7. Fujifilm X-H1
A mini-version of the GFX, the Fuji X-H1 stands out as my personal favorite among all X-series cameras that Fuji has made to date.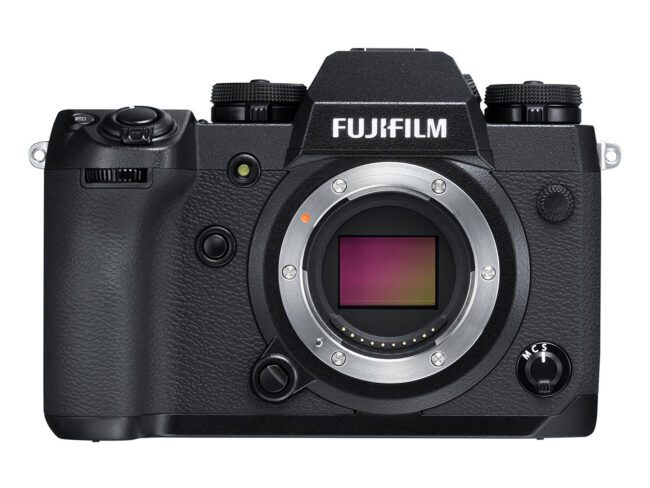 This is largely due to the overall balance of features this camera offers, including amazing ergonomics and the superb 5-axis IBIS, the first of its kind on a Fuji X-series camera. Having used the Fuji X-H1 extensively earlier this year while traveling in Colorado, Morocco and Uzbekistan, I fell in love with the camera and decided to upgrade to it from my aging X-T1.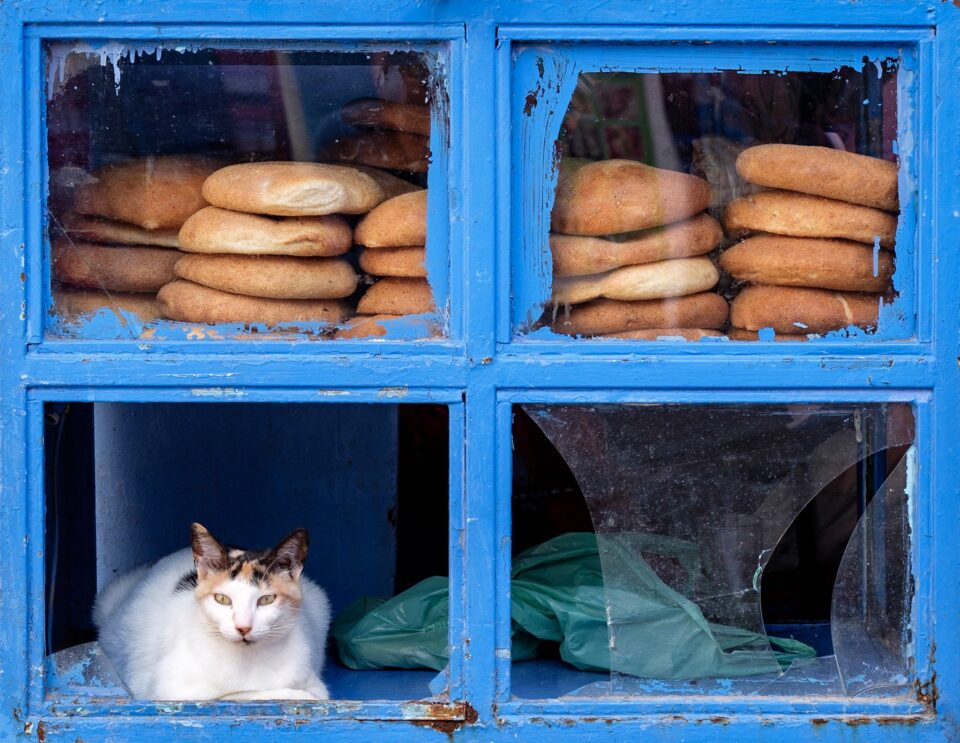 I found IBIS to be invaluable for my travel work and although the X-H1 does not have all the latest features and improvements from the X-T3 (better AF, 10-bit 4K video recording, etc), I still decided in its favor, as I found it to suit my needs better. For me, the X-H1 is also superior ergonomically. It handles perfectly in my hands, thanks to a much larger and deeper grip and it has a very useful top OLED display that the X-T3 lacks.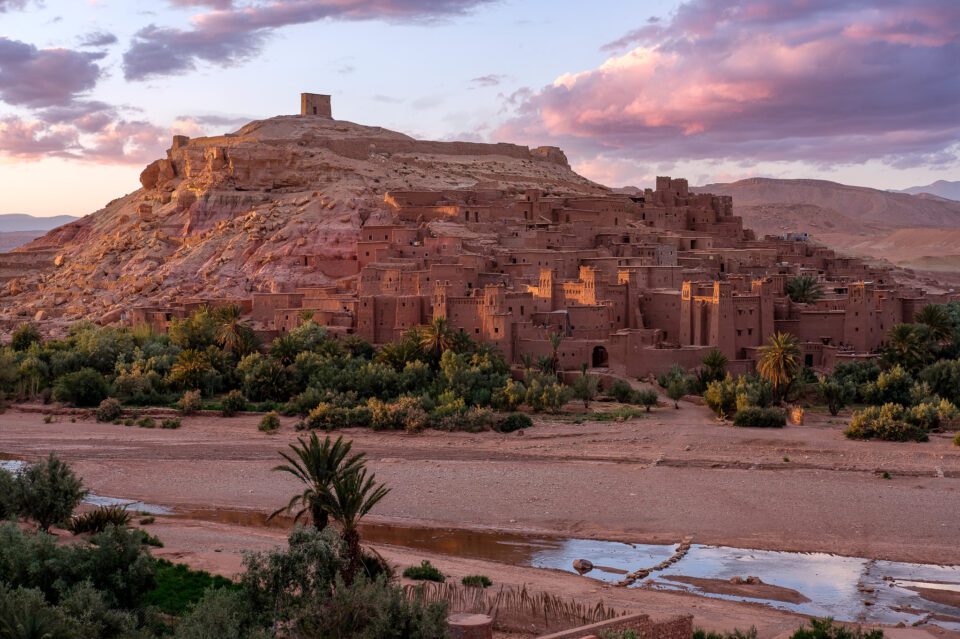 That's not to say that the X-T3 is not a good camera – as you will see below, if it wasn't for the smaller grip and lack of IBIS, the X-T3 would have certainly come out on top! Anyone who owns a Fuji camera will tell you that the best part of owning a Fuji system has to do with the amazing lenses. Fujifilm engineers know how to make amazingly sharp, lightweight and weather-sealed lenses that you can take with you everywhere. Simply put, the X-series lenses are good examples of how APS-C lenses should be designed.
8. Fujifilm X-T4
The newest high-end tool from Fuji is the X-T4, the most advanced and sophisticated X-series camera produced to date.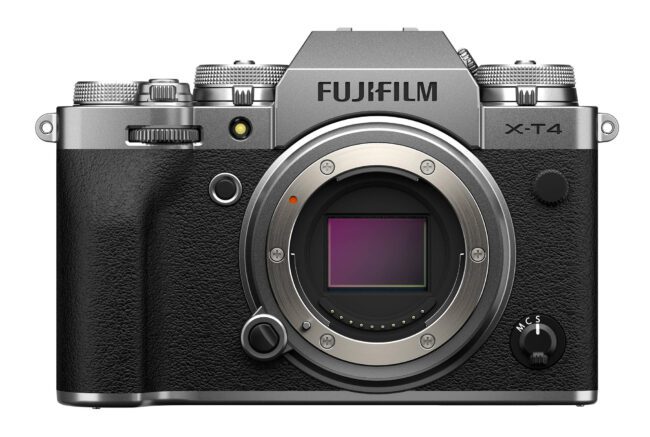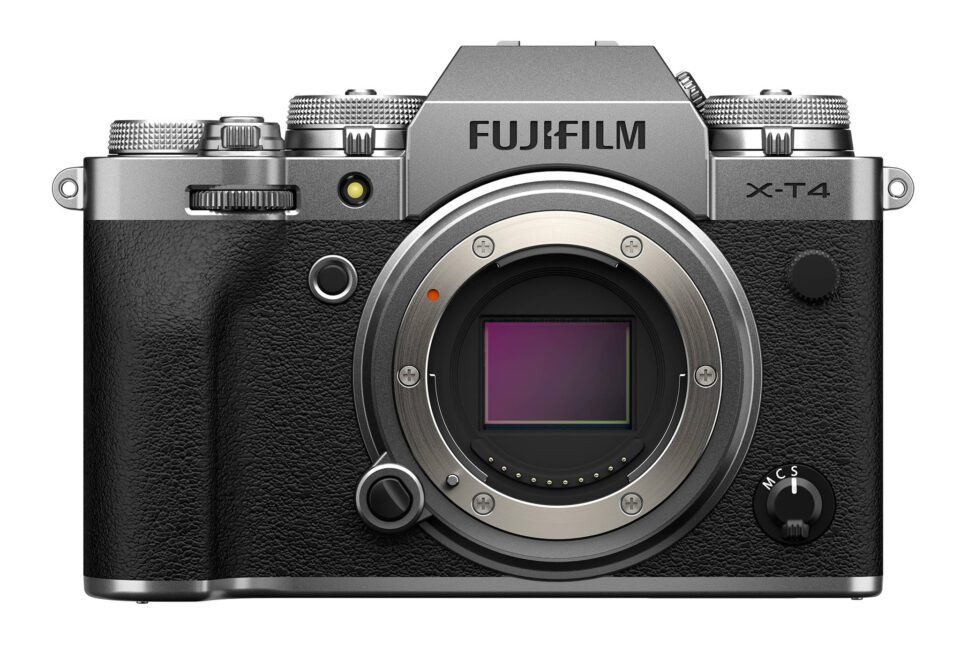 With its 26 MP X-Trans BSI CMOS sensor capable of producing excellent image quality, in-body image stabilization, a fast X-Processor 4 with Quad CPU that is capable of pushing up 4K video at 60 FPS, F-Log gamma for extended dynamic range when shooting video, long battery life, an insanely fast and accurate autofocus system, a bright 3.69 million dot EVF, the Fuji X-T3 is an impressive stills and video camera.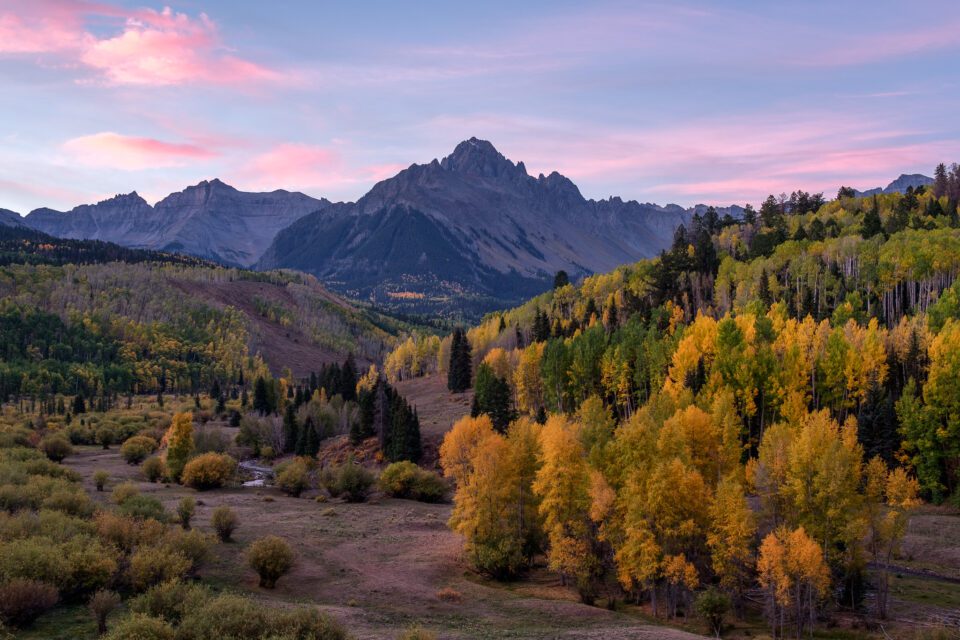 In fact, its movie features make it one of the most feature-rich video cameras on the market, putting it face to face with such advanced cameras as the Panasonic GH5 / GH5S. So if you need a video camera, the Fuji X-T4 might be the perfect tool for the job.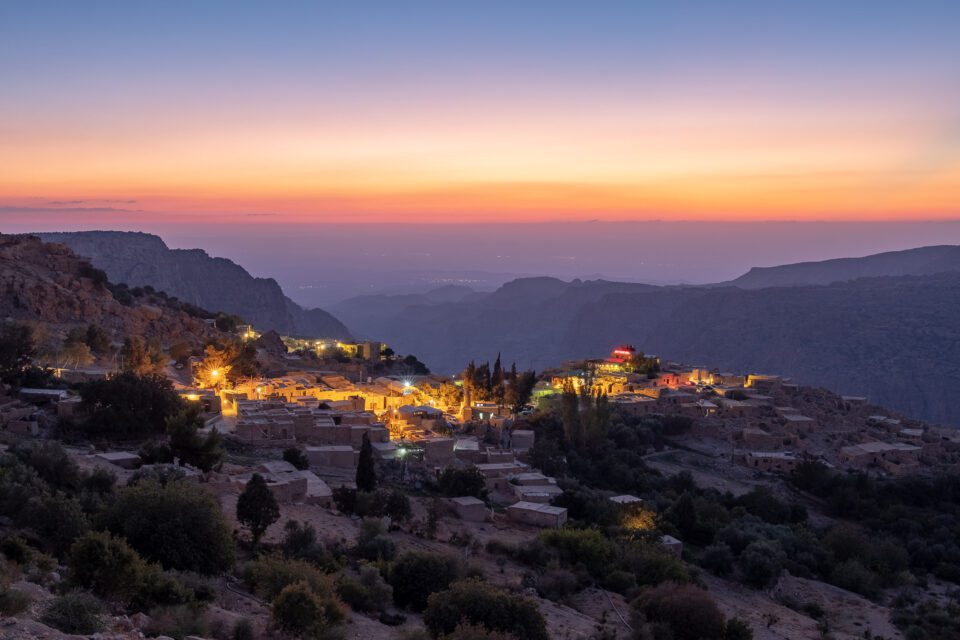 While it is an exceptionally good camera for stills, I personally find the X-H1 to have better ergonomics, so I am anxiously waiting for the release of the X-H2. However, if you don't care for the ergonomic differences, we find the Fuji X-T4 to be a more capable tool overall.
9. Canon EOS R
Similar to Nikon, Canon also released its first full-frame mirrorless camera in 2018, the Canon EOS R. And like Nikon, Canon is planning to release several more lenses in the coming years to make this a more fully-fledged system.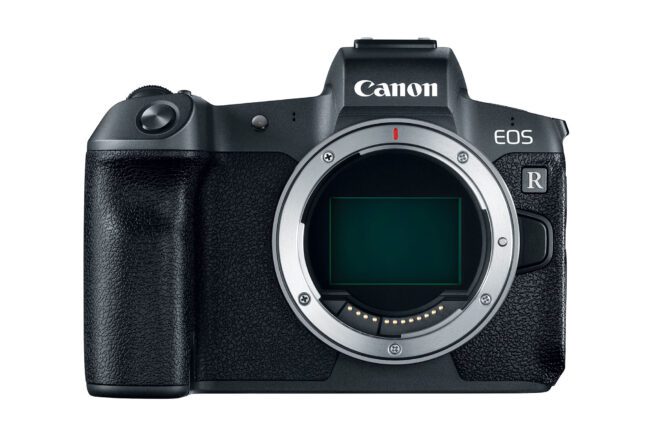 Sporting a 30 MP CMOS sensor, a fast DIGIC 8 processor that can handle up to 30 FPS 4K 10-bit video, Dual Pixel CMOS AF that can quickly and accurately focus on subjects and actively track them, a solid 3.69 million dot OLED EVF, built-in WiFi + Bluetooth and new features such as the Multi-Function Bar, the EOS R is a solid first release for Canon, especially at its price point of $2,300. Although so far our team has enjoyed using the Canon EOS R, we found some of its features to be rather limiting when compared to the competition. For example, when compared to the Nikon Z6, the Canon EOS R lacks IBIS, has a single SD card slot (vs XQD card slot on the Z6) and its 4K video shooting is cropped at 1.8x, which is far from ideal for shooting high-quality video, especially in low-light situations.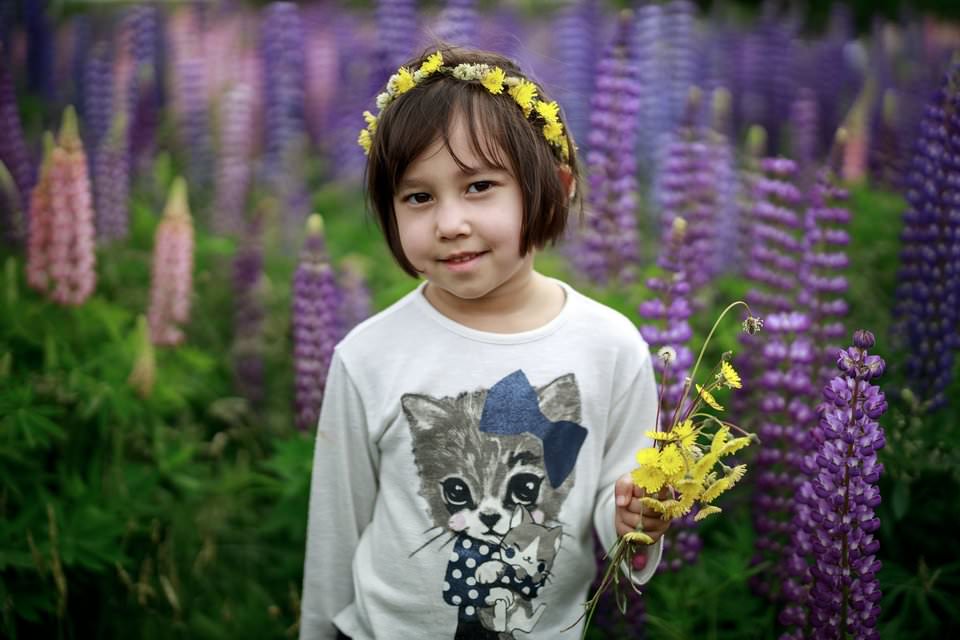 However, it does have a few benefits when compared to the Z6: it has a fully articulating LCD screen that makes it very useful for vlogging, has a much larger buffer and its Dual Pixel CMOS AF is very impressive for tracking moving subjects. I also like the ability to move the focus point with the LCD screen while looking through the EVF – I wish Nikon also implemented such a feature on the Z-series cameras. What Canon did right at launch is inspire confidence to working professionals by releasing high-quality lenses such as Canon RF 24-105mm f/4L IS USM, Canon RF 28-70mm f/2L USM and Canon RF 50mm f/1.2L USM. Having used the camera on a recent trip to New Zealand, I found the 24-105mm f/4L IS USM and RF 50mm f/1.2L USM to be both excellent, showing superb sharpness and clarity that is expected to see from high-end Canon lenses.
10. Panasonic DC-G9
Our top 10 list of the best mirrorless cameras so far has only included APS-C, full-frame and medium format cameras, but what about Micro Four Thirds? Although it has been a while since we've seen a flagship product from Olympus, the Panasonic G9 is a mirrorless camera that certainly deserves to be included in this list.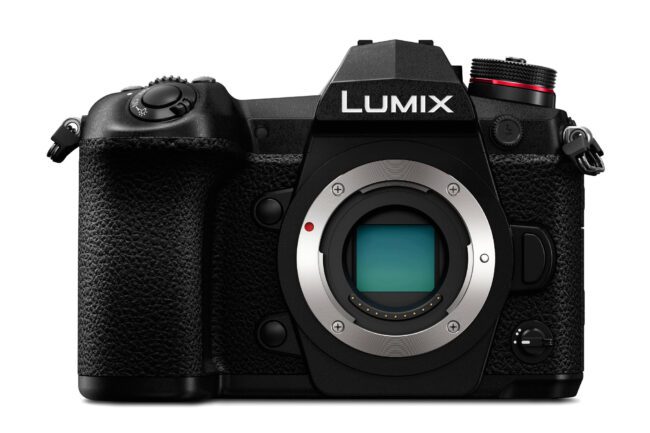 Thanks to its 20 MP Digital Live MOS sensor, fast Venus Engine Image Processor that can handle 4K video shooting at up to 60 FPS, excellent 5-axis IBIS that allows the camera to shoot 80 MP high-resolution stills, superb 3.68 million dot OLED EVF with very impressive 0.83x magnification, high-resolution 3″ Free-Angle Touchscreen (great for vlogging), built-in WiFi / Bluetooth capabilities and exceptionally good ergonomics, the Panasonic G9 stands out as one of the best Micro Four Thirds cameras on the market today. It has a great balance of features to make it desirable for both stills and video shooting, and there is a wide selection of lenses that are available for the Micro Four Thirds mount. Panasonic put a lot of effort into making the G9 a superb camera to handle – the thumb joystick (which is also available on the optional battery grip), the Mode Wheel / 4-way switch, as well as all the properly placed buttons and dials along with a well-organized menu system make the G9 a pleasure to use in the field.
Click here to check out the current prices of the above cameras and see if there are any good deals on them.
Let us know what you think about our list in the comments section below!