If you're looking to upgrade your photo editing experience on the road, or just prefer the convenience of a laptop, you have a lot of choices at your disposal. Many photographers these days have switched to laptop-based photo editing systems, while others just want a laptop for occasional use. In today's guide, I'll take a look at some of the best laptops currently available for a wide range of photographic needs.
Recommended Specs for a Photo-Editing Laptop
Desirable laptop specifications are quite similar to desktop specs. While I've already covered what to look for in a desktop editing computer, I wanted to cover some of the considerations unique to laptops in this section.
One of the biggest challenges laptops face is their thermal limit. Various parts of the computer, including the CPU and GPU, generate heat while they're working. This heat has to be carried away by the cooling solution, and cooling capacity is particularly limited on laptops because of size. A large CPU cooler that you could use on a desktop, like the Noctua NH-D15, can weigh nearly as much as some laptops! Obviously, the laptop cannot accommodate a cooling solution of that size.
Further complicating matters, some laptops share cooling capacity between the processor and GPU. While many photo or video tasks are going to place more load on one component, rather than both, this is still something to be aware of.
Because of this dilemma, smaller laptops cannot generally be as powerful as larger laptops due to issues with cooling. Choosing a laptop is often a tradeoff between size and performance. Ultraportable laptops will have fewer, slower cores. Larger laptops can support bigger and faster chips, as well as add support for discrete graphics (a performance upgrade over the graphics solution built into the CPU).
That's why, below, I've divided my laptop recommendations across various size categories. I've also split the article into Windows laptops and MacBooks.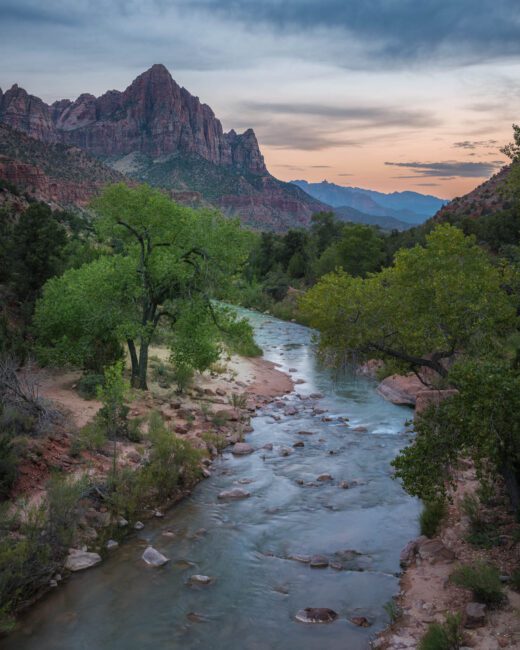 Best Windows Laptops for Photo Editing
Ultra Portable
In the ultra-portable size range, the LG gram 14″ stands out. It has a (plenty powerful) 12th-generation i7 processor with 12 cores and a 72 Wh battery. This laptop manages to remain very small and light, without major compromises in performance.
The screen is also a standout option for editing on the go. A 1920×1200 resolution isn't unusual these days, but the 16×10 aspect ratio provides extra room on the top and bottom for toolbars, timelines, or just more real estate for your images. The screen is also IPS, which is the bigger deal for photo editing (read our guide to IPS monitors here). In terms of color support, the panel is capable of covering 99% of the expansive DCI-P3 color gamut, which is between sRGB and AdobeRGB in size.
While the laptop is limited to integrated graphics, the Intel Iris Xe solution isn't a problem, and discrete graphics are uncommon at this size anyway. Configurations with 16GB or 32 GB of RAM will leave plenty of capacity for multitasking, and the spare NVMe SSD slot offers easy and cheap expansion of onboard storage.
The port situation is also great. 2 USB-A 3.2 Gen 1 ports, along with two USB Type-C connectors with support for Thunderbolt 4 means you can connect just about anything you want, without the need for adapters. A ful- size HDMI 2.0 port also can come in handy. While there is also a built in card reader, it's limited to microSD, making it unhelpful for most cameras these days.
Of the models available, I'd suggest going for at least 16GB of RAM and probably 32 GB if you can. The LG gram 14″ is currently available from B&H.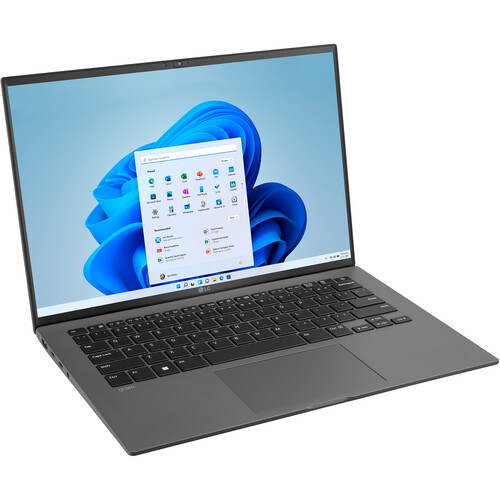 Mid Size
Moving up slightly in size, the Dell XPS 15 brings a beefier processor and the addition of dedicated graphics – two welcome additions over the gram 14″. The screen remains a 16:10, 1920×1200 panel, and the port situation is a bit of a mixed bag, with the microSD slot swapping to a full-size SD card slot, but without the presence of USB-A ports.
Significant upgrades to things like the screen resolution are available when ordering from Dell, but these come at a steep price. The OLED option is gorgeous, but adding it bumps the base price to over $2K. For over $2K, I'd really expect more than a 3050 level graphics option.
Still, the XPS 15 has been consistently well regarded for the quality of the keyboard, trackpad, and build quality. Compared to the LG gram 14″, there are actually some trade-offs. So, the key question is whether you need a bit more screen size and GPU power, versus the more functional port setup of the LG gram. The XPS 15 is currently available from B&H.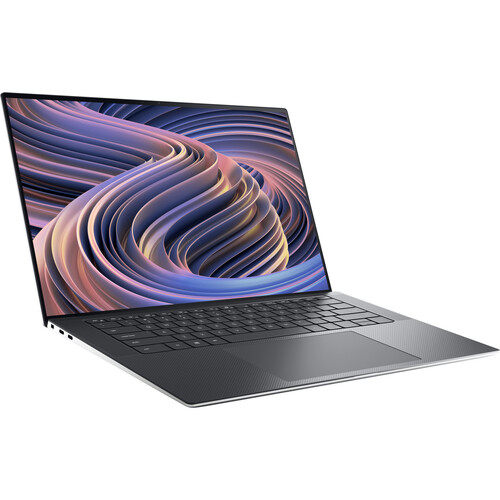 Large
If you are a user who needs more horsepower, particularly from the GPU, you'll need to look at even larger laptops. While many computers in this range will be focused on gaming, they can be great laptops for photo or video editing as well. Both gamers and photographers need GPU horsepower – and (fortunately, I'd say) many of the gamer-style design cues from the last few years have been toned down anyway.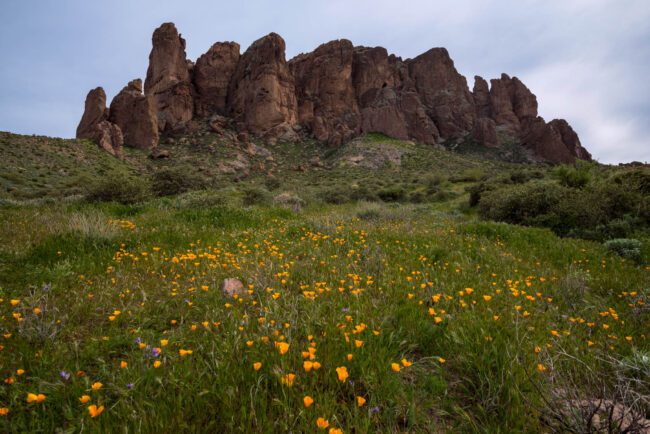 One of the most interesting options in the large and high-end category is the Asus 16″ ProArt StudioBook. While the name is a bit of a mouthful, the laptop has a number of useful, pro-level features. The laptop has a 14-core, 12th Gen processor, and an amazing 16″ 3840×2400 OLED display.
The display really is the main selling point of the laptop, with HDR10 support, 100% coverage of the DCI-P3 color space, and Pantone validation. It's also factory-calibrated to a delta E of less than 2, which means the colors are imperceptibly different from reference values to the naked eye.
Driving the display, the laptop has a 3080 Ti GPU. Any applications that require GPU acceleration, like AI-powered editing tools, will have plenty of power to work with. Other key specs include dual NVMe PCIe 4.0 drives for very high throughput (and even a bit of redundancy), as well as 32GB of DDR5 memory. With all that power put together, this laptop really is a portable workstation.
One interesting feature is the included ASUS Dial, a hardware scroll controller integrated right into the palmrest, for quick control of brush sizes, timelines, or any other tools that map well to a dial. The laptop also includes the expected suite of ports, like 2x USB-A 3.2 Gen 2, 2x USB-C ports with support for Thunderbolt 4, HDMI 2.1 for high resolution and high refresh rate monitors, and a full-size Ethernet port for fast access to a NAS.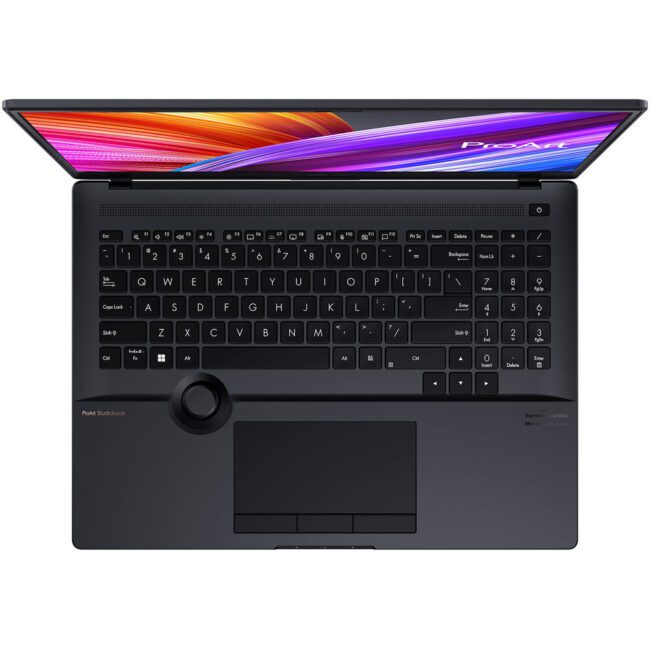 If you're looking for a desktop replacement that's still truly usable as a laptop, I think this laptop is it, at least in the Windows world. It's a no-compromises approach to mobile computing, and even throws in some innovative features on top. It's currently on sale at B&H with a discount of $900 off, but normally it's a $3500 laptop, so this is without a doubt a high-end machine. That said, there are different configurations with the same screen, but less powerful features, for a good bit less.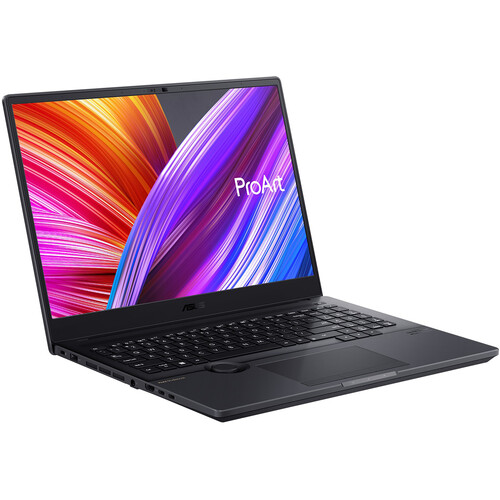 Best MacBook for Photo Editing
If you're looking for a laptop for photo editing, it's tough to ignore the presence of Apple. The MacBook line, with the new Apple Silicon chips, have proven to be very impressive, with unprecedented per-watt performance, ergonomic design, and thoughtful hardware choices. I've already created an in-depth guide to choosing the ideal MacBook for editing in this guide, but I definitely thought they needed to be mentioned in this list as well.
One thing to consider is that because of architectural differences, specs between the Windows and MacOS laptops in this list aren't directly comparable. For instance, 8GB of RAM can be more limiting on a Windows laptop. On the other hand, while not all Windows laptops are upgradeable, many do feature more post-purchase upgradeability via things like new SSDs or even additional memory modules – unlike MacBooks, which are entirely locked to spec at time of purchase.
I won't get into the Windows vs Mac debate any more than that in this article, and I'll assume you've figured out which system to go with already. Here are the Macs I would recommend for photographers.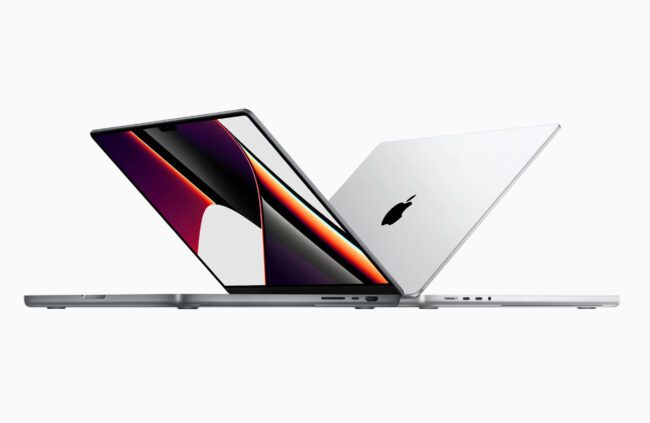 Macbook Air
If you're looking for a portable option, the MacBook Air is the obvious choice, considering that Apple's lineup is a lot smaller than the countless Windows laptops on the market. Despite the small size, the Air has more than enough performance for editing, cataloging, and working on the go. The screen supports DCI-P3 and is 2560×1600, and while it doesn't get as bright as the MacBook Pro's XDR displays, it is still very, very good.
The Air will require some careful dongle selection, however, as the two USB-C ports (one if you are charging) limit out-of-the-box compatibility with cameras, readers, and other accessories. The massive battery life, at over 18 hours of real world use, increases the laptop's usability quite a bit, however.
MacBook Pro
The MacBook Pro 14″ and 16″ models are certainly larger than the Air, but they're still among the most compact laptops you'll find for these screen sizes (and performance). Thanks to the efficiency of the Apple Silicon chips, these laptops are very powerful, workhorse machines for anything a photographer would need.
The screen on the MacBook Pro, branded by Apple as Liquid Retina XDR, is incredible. Though not OLED, the display is amazingly vibrant and contrasty, while still remaining very color accurate. It supports HDR and variable refresh rates up to 120Hz. Interestingly, for video editing use, the display rates can be locked in to precisely align with their footage. The mini LED-based design also eliminates the risk of burn-in, compared to OLED models.
If you are considering one of these models, I'd definitely suggest you check out my full guide to MacBooks, and even go into your local Apple store, since seeing and trying these laptops in person is a great way to try them out. If you decide to purchase, check B&H for pricing. Unlike Apple's retail operations, B&H can offer discounts on some models, like the $250 discount currently available on my preferred 14″ build.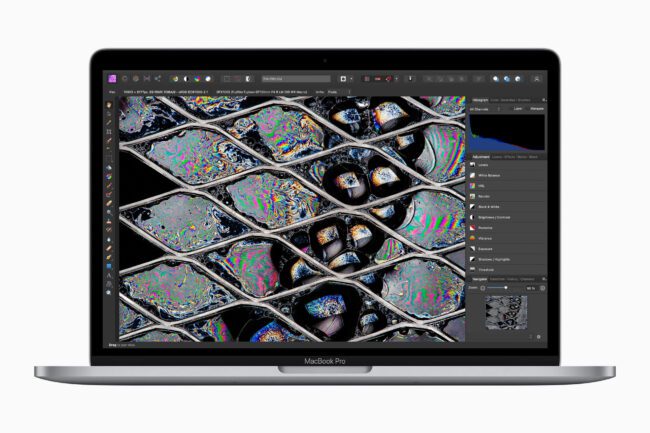 There's never been a better time to use a laptop as a photographer, whether it's your primary workstation or just something for while you travel. Between improvements in processors and displays, modern laptops are fully capable tools for editing in the field. While I've personally loved my 14″ MacBook Pro, I've been impressed by a number of developments on the Windows side.
What's been your philosophy for choosing a laptop? Did you go with something ultra-portable, or did you prioritize some more processing power? Let me know in the comments below!