Sony's E mount has a huge range of lenses available, and if you've just picked up a Sony camera, choosing your first few lenses can feel confusing. In this guide, I'll break down my picks for cheap lenses if you're on a budget, but you still want some excellent glass!
Sony FE 50mm f/1.8
Many photographers recommend picking up a fast 50mm as one of the first lenses in your kit, typically right after a kit zoom. It's simple to see why: They're usually inexpensive and offer much better low-light capabilities than a slow kit zoom. That fast aperture also helps you get the smooth, out of focus backgrounds that everyone's looking for.
Picking a 50mm for Sony reveals just how daunting the lens choices can be, as there are over 15 lenses that fit in that "fast fifty" niche. Some have very fast apertures; some are cheap, third-party options; others are huge and very expensive, like Sony's 50mm f/1.2.
Fortunately, there are two great budget choices in the Sony FE 50mm f/1.8 and the Samyang 45mm f/1.8 AF. Either of these lenses would be a great pick, but I'd recommend most users look towards the Sony FE 50mm. While the Samyang may have slightly better corner sharpness, that is rarely a problem with 50mm primes anyway. The Sony is also an outstanding value, just $250 (and sometimes less since it goes on sale occasionally).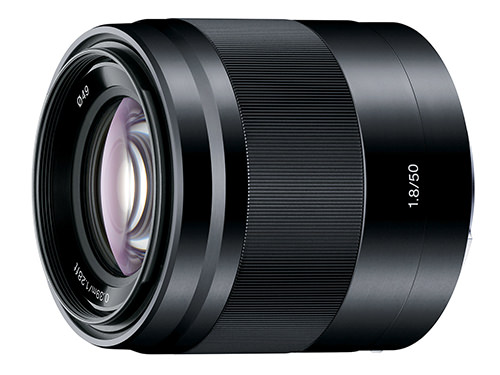 Samyang 35mm f/2.8
While the "nifty fifty" is a great type of lens, it can feel a bit tight if you're shooting with an APS-C camera. A 35mm prime works great for a mix of uses, including landscapes, family and event photography, and environmental portraits.
This time, Samyang's 35mm f/2.8 AF ends up being a better value. This lens is tiny, at just 95g, and while the build quality isn't going to amaze, the lens performs quite well. It's sharper than many older 35mm designs, and has decent autofocus performance. If you prefer that slightly wider look, I'd recommend picking up this lens before the 50mm.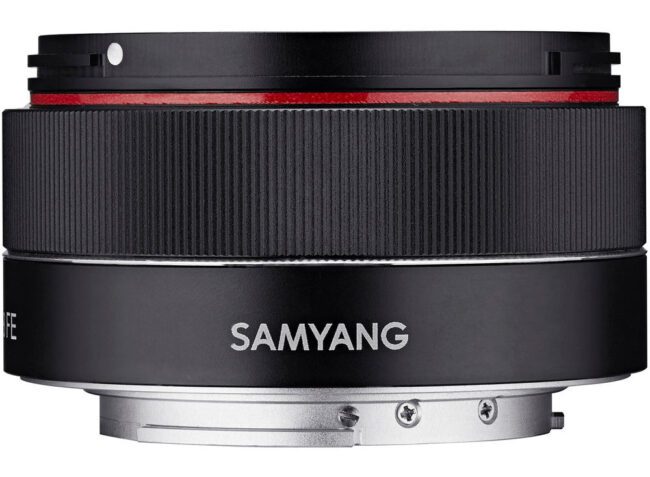 Sigma 18-50mm f/2.8
If you're using an APS-C camera, Sigma's 18-50mm f/2.8 is a strong alternative to a basic kit lens. Pairing a fast aperture with a useful focal range and good build quality, the Sigma 18-50 is a solid pick for just about every Sony photographer, even if you're on a budget. While 18mm isn't as wide as I'd like to see on APS-C mid zooms, it's a good balance between price, size, and focal length.
The Sigma 18-50mm f/2.8 has excellent image quality, hitting the sweet spot for APS-C. It can quickly switch from landscapes, to near-macro performance at a 0.35x magnification ratio, back to environmental portraits at 50mm f/2.8, all without swapping lenses. The downsides are the relatively minimal 18-50mm range, and the lack of image stabilization. Still, at just $549 MSRP, it's a strong value and a great upgrade over Sony's typical kit lens.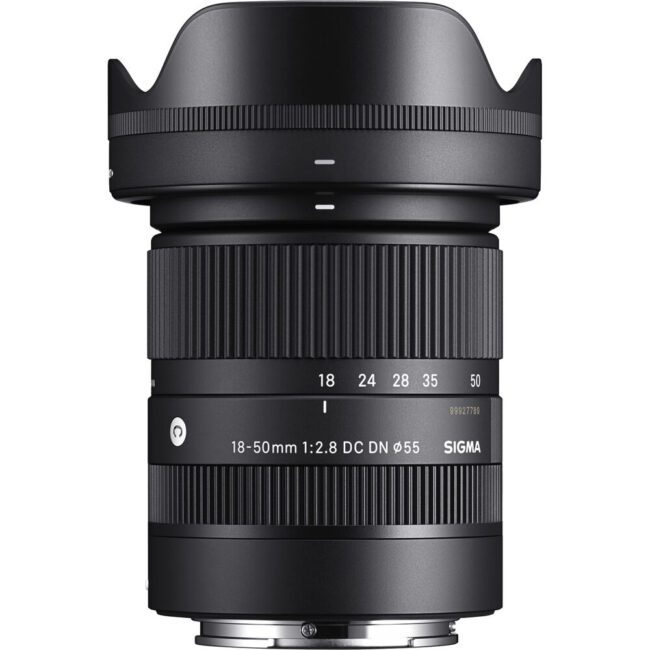 Sony's 11mm f/1.8
If you want to branch out from the traditional midrange focal lengths, Sony's 11mm f/1.8 is a great option. While this is not the cheapest lens out there, at $550, it's still affordable for what it offers. The fast aperture makes it a very competent lens even for something like Milky Way photography!
11mm is quite wide, making it a great bet for dramatic compositions, as well as a good choice for wide angle landscape photography. Image quality is excellent, and the only real issue with this lens is a lot of distortion that requires software correction – easy to do in most post-processing software.
If you want a totally complete set of lenses on a budget, pair this 11mm f/1.8 with a kit zoom (or the Sigma 18-50mm f/2.8), a 50mm f/1.8 prime, and one of the telephoto zooms discussed later.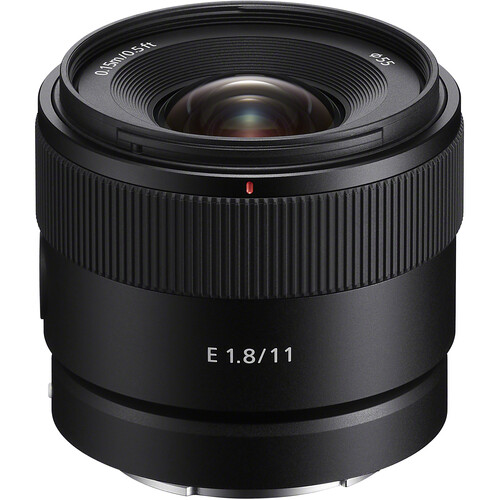 Sony 10-20mm f/4
If you prefer to work with a zoom at ultra-wide focal lengths, Sony's 10-20mm is also a great bet for APS-C photographers. This tiny lens even features the Power Zoom or PZ tech – essentially a little rocker on the lens controls zooming, like a video camera might. While this feature might be a bit divisive, it's certainly helpful for video use, and it doesn't get in my way with photography.
At f/4, it's quite a bit slower than the 11mm prime, but for many wide angle uses like architecture and landscapes, that's not a dealbreaker. However, it is unfortunately a more expensive option. There just aren't a lot of high-quality, inexpensive, ultra-wide lenses. But it still beats a pro f/2.8 zoom in price by a long shot… and if you buy used, you'll find some great prices.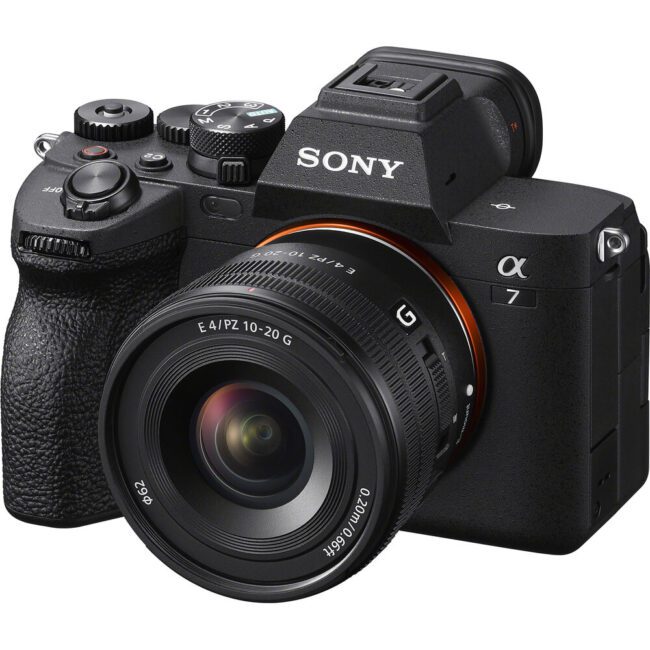 Tamron 70-300mm f/4.5-6.3
The Tamron 70-300mm is a wonderful value for a telephoto zoom. While it might lack some of the fancy features like buttons and controls that are present on Sony's own 70-300mm, it's also less than half the price! It certainly doesn't skimp on optical quality, though. It's a full-frame lens and looks great on APS-C, where you're using the central sweet spot of the lens anyway.
Like many variable aperture telephoto lenses, the f/4.5 to f/6.3 aperture range isn't particularly bright. It does, however, save you quite a bit of price, weight, and size over faster aperture options. In fact, Tamron remarks that it's the "world's smallest and lightest telephoto zoom for E-mount cameras." While they're not including APS-C lenses, it's still an impressive result.
For casual walks around the zoo or travel and landscape use, this is an excellent telephoto option. It'll also work great for more casual outdoor sports – photographing indoor sports might require you to bump up the ISO pretty high, though.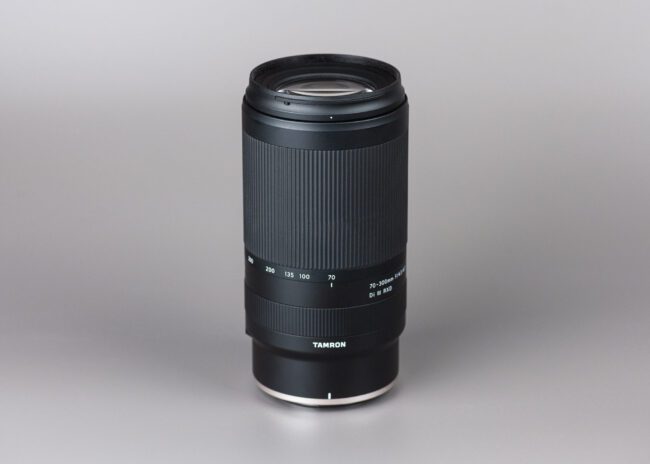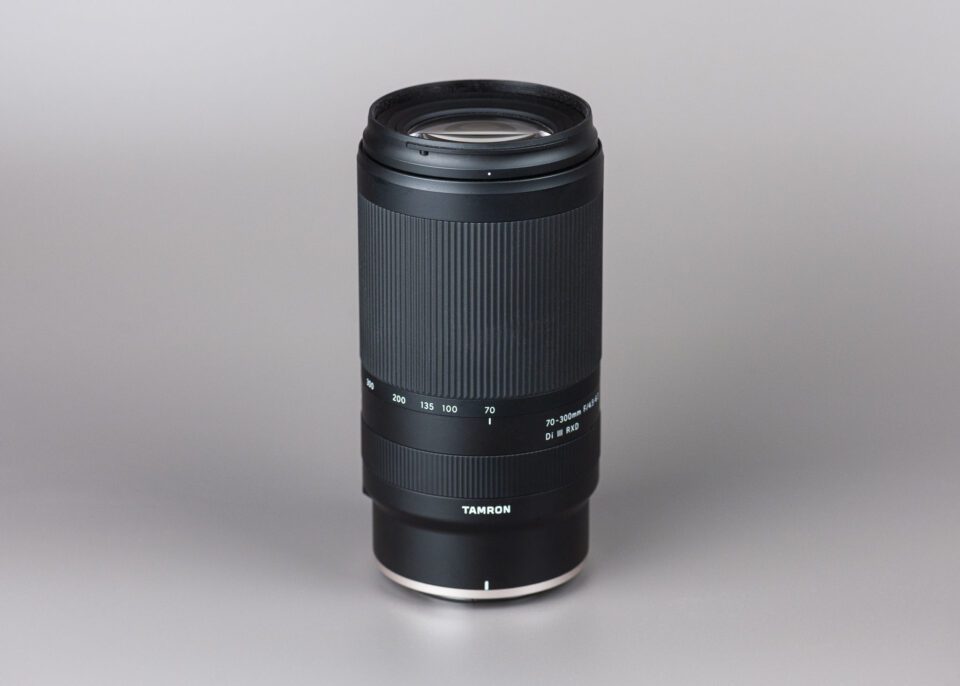 Tamron 70-180mm
The Tamron 70-180mm f/2.8 is going to be the most expensive entry on this list and the only one above $1000. However, compared to a traditional 70-200mm f/2.8 like Sony's, it's still way less expensive.
Broadly speaking, the 70-200mm range is the zoom of choice for close sports, action photography, and many portrait or event shooters. The added cost is thanks to the f/2.8 maximum aperture, which makes this lens a great choice for isolating your subject and for shooting low-light sports from the sidelines.
Sony actually announced a second-generation version of the lens that I just linked, which adds image stabilization and better close-focus capabilities. However, the G1 version already has great optical performance, and photographers on a budget should just go with this one.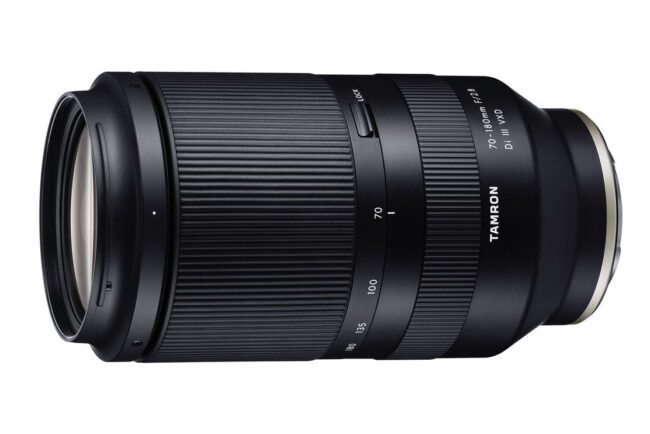 If you're looking to buy some budget lenses as a Sony photographer, there are a lot of great options! Hopefully this list has helped you consider which ones will work best for you. Although I mainly focused on APS-C photographers, several of these lenses also work on full-frame (the two 50mm f/1.8 lenses, the Samyang 35mm f/2.8, the Tamron 70-300mm f/4.5-6.3, and the Tamron 70-180mm f/2.8). So, there's something for everyone. If you have any questions, let me know in the comments and I'd be happy to make a personal recommendation!