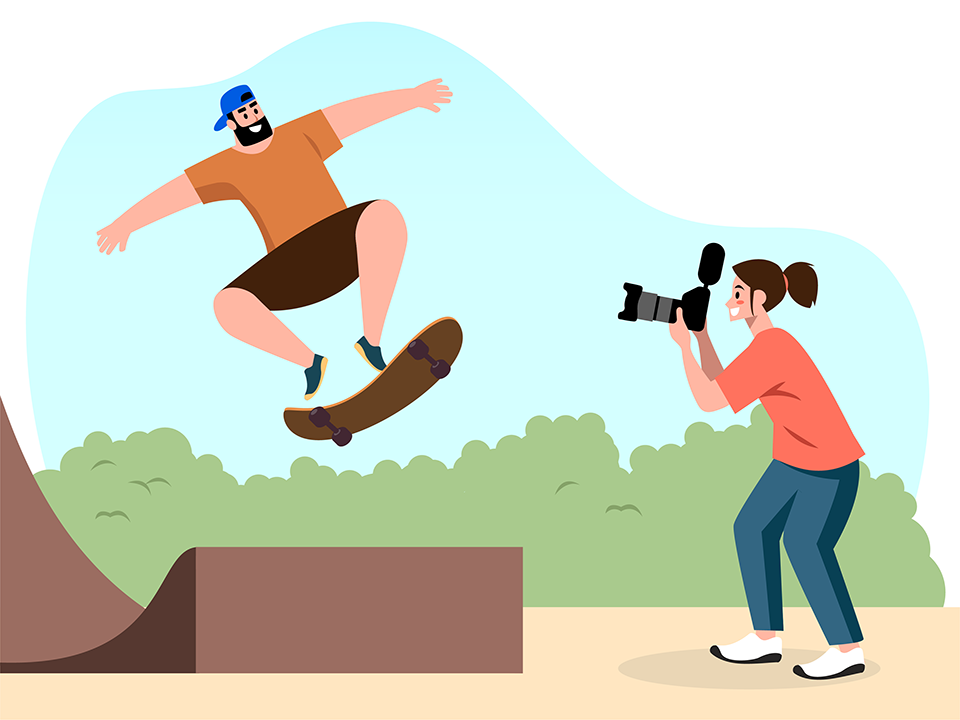 If you are into sports and wildlife photography, you might be wondering which camera is the best for these two genres today. Without a doubt, action photography can be challenging even for the most expensive cameras on the market, since it has very specific requirements. Action cameras need fast autofocus systems, fast continuous shooting speeds, minimum blackout, large camera buffers, extensive weather sealing, solid build quality, and the intelligence to be able to identify and stay locked onto a subject.
In this article, we decided to compile a list of top cameras we recommend for sports and wildlife photography needs. It is important to note that every single tool in the list below has been tested extensively by our team members, so we only provide recommendations based on our real-world experience.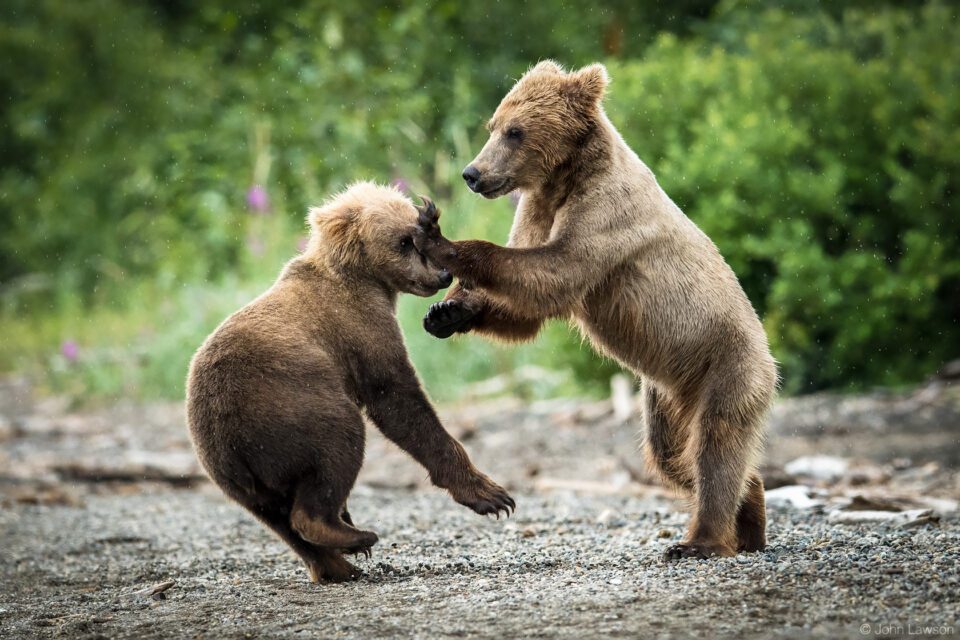 If you are wondering which camera features are important in an action camera, here is a quick list that we put together, based on its importance (from most important to least):
Lens Selection – while this is not a camera feature, it is perhaps the most important factor when considering a sports and wildlife camera. What good is a camera, if you can only mount a very limited number of telephoto and super-telephoto lenses on it? The first factor you should always consider is the overall strength of the camera system, which heavily depends on the availability of high-quality lenses.
Fast, Responsive and Customizable Autofocus (AF) System – you will need a camera with an advanced phase-detection autofocus system that is reliable for fast-action photography. The autofocus system needs to be fast and accurate, capable of producing consistently good results in different environments. Here is a breakdown of the most important autofocus features:

Phase-Detection AF / Hybrid AF System
AF Speed
AF Reliability
Low-light AF Performance
Subject Recognition and Tracking
Range of AF Focus Modes (Single, Dynamic, Group, etc)
AF Mode Customization (Tracking Speed, Tracking Sensitivity, etc)
Wide AF Point Coverage
Face / Eye Detection

Continuous Shooting Speed – when it comes to photographing sports and wildlife, the more frames-per-second (FPS), the better.
Camera Buffer – fast FPS alone is not enough if the camera cannot shoot continuously for more than a few seconds before its buffer runs out. The camera also has to have a large enough buffer size.
Fast Memory Card Storage – the camera buffer heavily depends on how fast the memory card storage is. In fact, if the memory card storage is fast enough, the camera buffer does not have to be very large. Basically, the faster the storage, the faster the images are transfferred to the memory card.
Sensor Size – being able to shoot clean, noise-free images in low-light situations can be critical when doing wildlife photography. A full-frame camera is going to have much better high ISO performance than a camera with a smaller sensor. At the same time, a smaller sensor with similar resolution is going to provide better reach due to cropping (see crop factor), so one has to evalulate sensor size low-light performance vs reach.
Sensor Resolution (Megapixels) – while some photographers prefer low-resolution cameras for cleaner images, others like the ability to crop images agressively when using high-resolution cameras.
Ergonomics – when shooting fast action, ergonomics are extremely important. You need to be able to quickly switch between different focus modes without lifting your eyes off the viewfinder. You must be able to access the most critical settings such as camera mode, ISO, exposure compensation and metering mode when conditions change. You need to be comfortable with button placement, and you should be able to quickly evaluate the quality of the captured image. The camera and lens need to balance in your hands and when used on a tripod.
Build Quality and Weather Sealing – sports and wildlife photographers have to be able to shoot in all kinds of challenging conditions, so weather sealing in both the camera and the lens is extremely important. When shooting in a busy sports arena or shooting from a moving vehicle, bumping and dropping accidents tend to happen from time to time, and one needs to be able to rely on the build quality of their gear to keep on shooting.
Battery Life – sports and wildlife photography depletes battery faster than any other type of photography, since the camera is always busy actively tracking subjects, taking many images and constantly accessing and storing captured images. The longer the battery lasts in the field, the better.
Size and Weight – generally, a high-end DSLR camera with a super-telephoto lens is going to be large and heavy. While smaller sensor systems are going to be lighter and smaller in comparison, they are not going to yield the same level of performance in comparison. You will need to evaluate each system based on your needs and budget. Keep in mind that the camera and lens combination have to be practical in the field.
There are other camera features and factors to consider, but the above are the most important ones to keep in mind.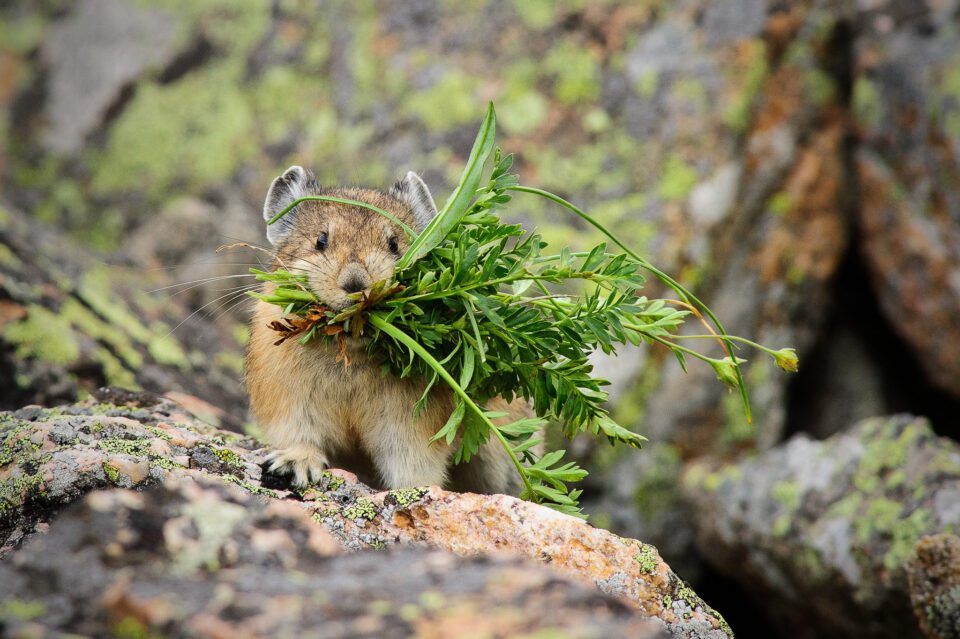 These recommendations are divided into mirrorless cameras and DSLRs. For most photographers looking for a new system, a mirrorless camera is preferable because DSLR systems are no longer being developed and because mirrorless cameras are generally more advanced in certain features useful for action.
On the other hand, if you are on a budget or want to save a lot on some amazing used supertelephotos, a DSLR can still be a very nice option, provided that you keep in mind that DSLR systems will receive less support from manufacturers.
Keep in mind that the sensor size is going to dictate the size of the overall system, its weight, as well as its overall cost. While top-of-the-line full-frame cameras offer the best autofocus systems and image quality, they are quite large, heavy, and very expensive. For this reason, those who are starting out in sports and wildlife photography might want to first consider APS-C sensor options, which are provided in this article.
When it comes to camera brands and systems, there are plenty to choose from from a variety of camera manufacturers, including Canon, Nikon, Sony, Fujifilm, and many others. The below list is sorted by our order of preference, although every camera we present is more than capable of producing great results.
Mirrorless Camera Systems
Nikon Z9
The Nikon Z9 is Nikon's first mirrorless camera aimed at sports and wildlife, and they did not disappoint. Although the Z9 has a similar style body compared to the Nikon D6 and others in the Dx series, it is a completely different beast.
Now, Nikon's flagship has a 45.7MP sensor, and so it has the same pixel density as the Z7, D850, and D500, making the Z9 more flexible when it comes to cropping.
The Z9's autofocus system can keep up with almost any situation, and it also has some features that were lacking on previous flagship bodies, such as excellent video capabilities. In fact, the Z9 is Nikon's first camera that can shoot 8K video and in 12-bit Raw no less.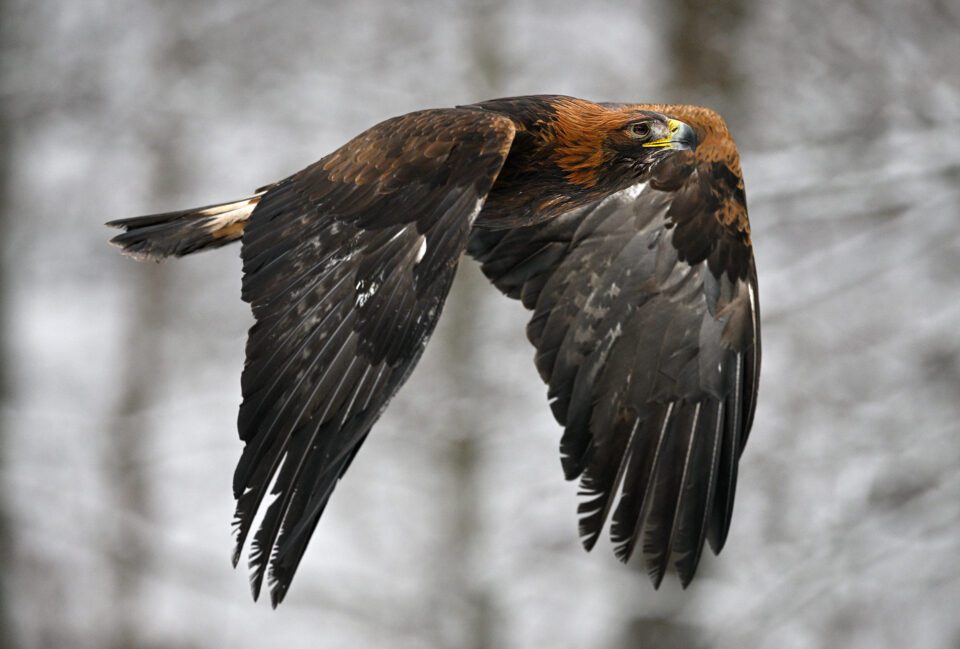 As I said, a wildlife and sports camera is also about the lenses, and Nikon is currently in the lead compared to Canon and Sony. Not only does Nikon have more supertelephoto primes than the competition with unique offerings like the Nikon 400mm f/4.5 and 800mm f/6.3, their traditional 400mm f/2.8 and 600mm f/4 lenses both have built-in teleconverters.
The Nikon Z9 is also the first major performance flagship without a mechanical shutter. Sports shooters might be wary of this because it is harder to control banding with artificial lighting at sports events, but since the release of the Z9, Nikon has incorporated advanced anti-flicker shutter adjustments to avoid most of these problems.
We have done an extensive review of the Nikon Z9 at Photography Life, which I encourage you to read to see this amazing camera's full potential.
Sony A1
Sony's flagship A1 is currently the top Sony camera for wildlife. It has a 50MP full-frame sensor, giving approximately the same pixel density as most APS-C cameras which gives more cropping ability than the Sony A9II or Sony A9. Its autofocus system is in the top three of all cameras available today.
The A1's blackout-free 30FPS Raw shooting ensures that you will get the shot in almost all scenarios. Sony also has an amazing selection of supertelephoto lenses, including the Sony 600 f/4 GM. Sony also has the best superzoom lens of any system, its Sony 200-600 f/5.6-6.3 lens. The only other first-party superzoom that goes to 600mm for a mirrorless system is the Fuji 150-600mm f/5.6-8, which is an APS-C lens and not as bright at the long end.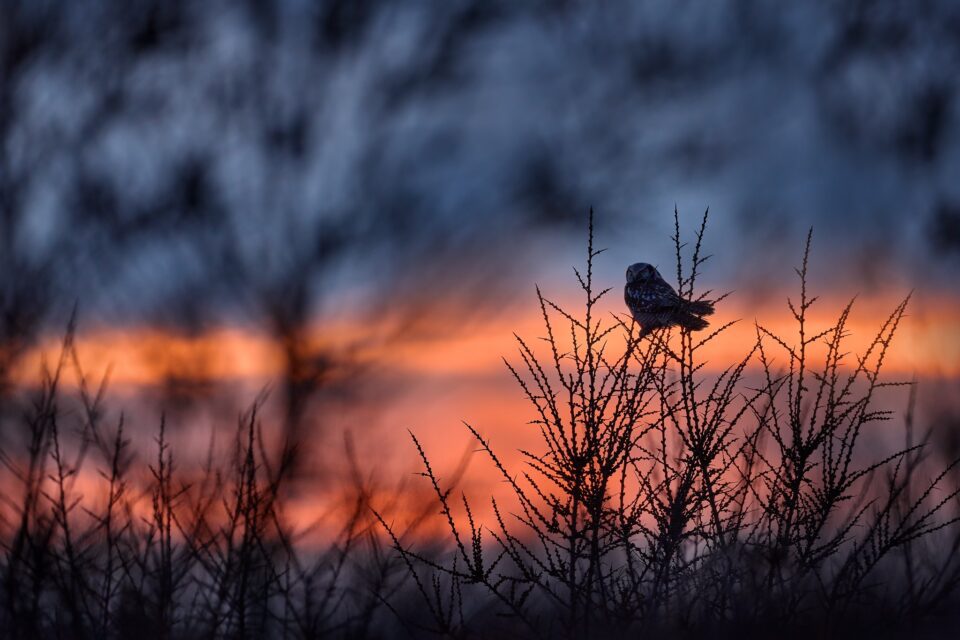 Compared to the Sony A9 II, the Sony A1 is especially suited to wildlife because of its higher-resolution sensor. Sports or action shooters who can typically get closer to their subjects would probably be better off with the Sony A9II, which is also quite a bit cheaper than the Sony A1.
Canon R5
Although Canon's most advanced mirrorless camera is arguably the Canon R3, the Canon R5 is the best camera if you are considering both sports and wildlife. The autofocus system of the Canon R5 can still compete with the Sony A1 and the Nikon Z9, and its 45MP sensor makes it more suitable to wildlife than R3 with a 20MP sensor.
As a wildlife shooter who has used the R5, I feel it has some distinct advantages over the Nikon Z9 and the Sony A9 and A1 models. First, its autofocus system is still very capable compared to the Sony and Nikon models.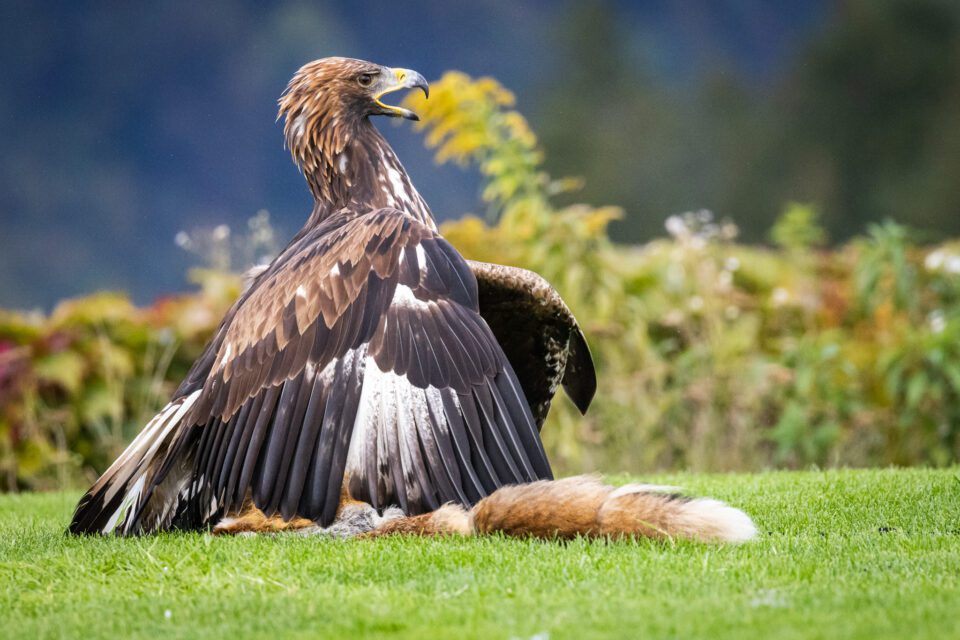 The R5 has more resolution than the Sony A9. Having shot wildlife with a 24MP full-frame camera and a 45MP full-frame camera, I can definitely tell the difference. It is also smaller than the Nikon Z9 and cheaper than both the Nikon Z9 and Sony A1. Finally, Canon has the superb Canon 100-500 f/4.5-7.1L lens. Although it is a little dimmer than the Sony 200-600mm f/5.6-6.3 model, it is 750g lighter than it. I get a bit tired with a lens the size of the Sony 200-600mm, but the Canon 100-500mm lens is something I can carry all day without fatigue.
Thus, if you are looking for a camera with a compact zoom, the Canon R5 with the Canon RF 100-500 f/4.5-7.1 is still my top choice.
Canon EOS R6II / R6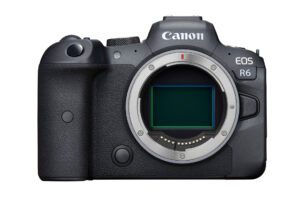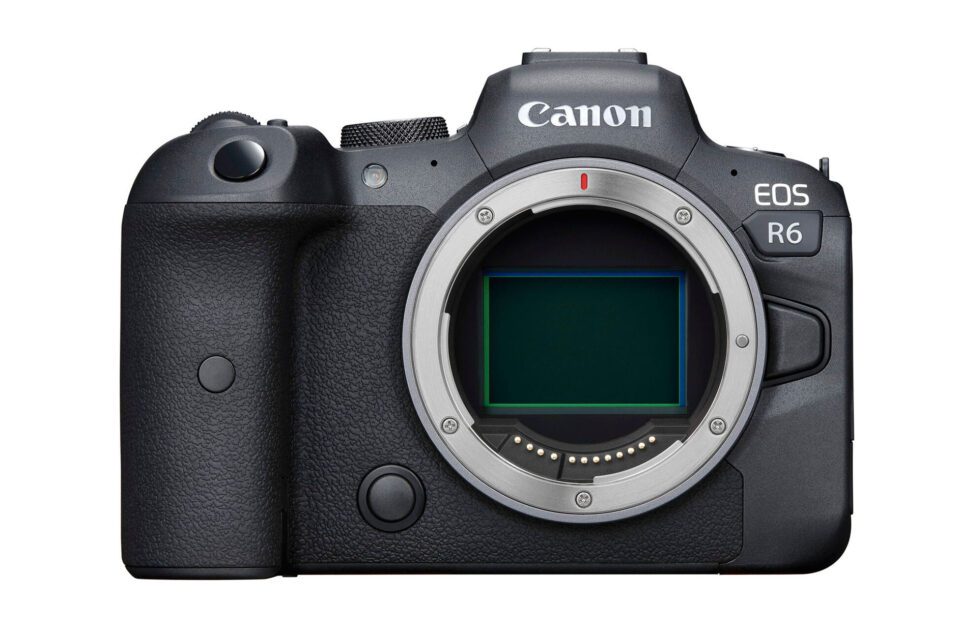 The Canon EOS R6II is another mirrorless camera on our list of recommended tools for action photography and for a good reason. It is phenomenal, all thanks to Canon's superb Dual Pixel CMOS AF II autofocus system that is capable of tracking people and wildlife's eyes with great precision. Add the ability to shoot up to 12 FPS (40 FPS with electronic shutter), high-resolution EVF, low-noise 20.1 MP full-frame image sensor, 4K video shooting up to 60p, and a weather-sealed body, and you got one heck of a mirrorless camera for photographing fast action.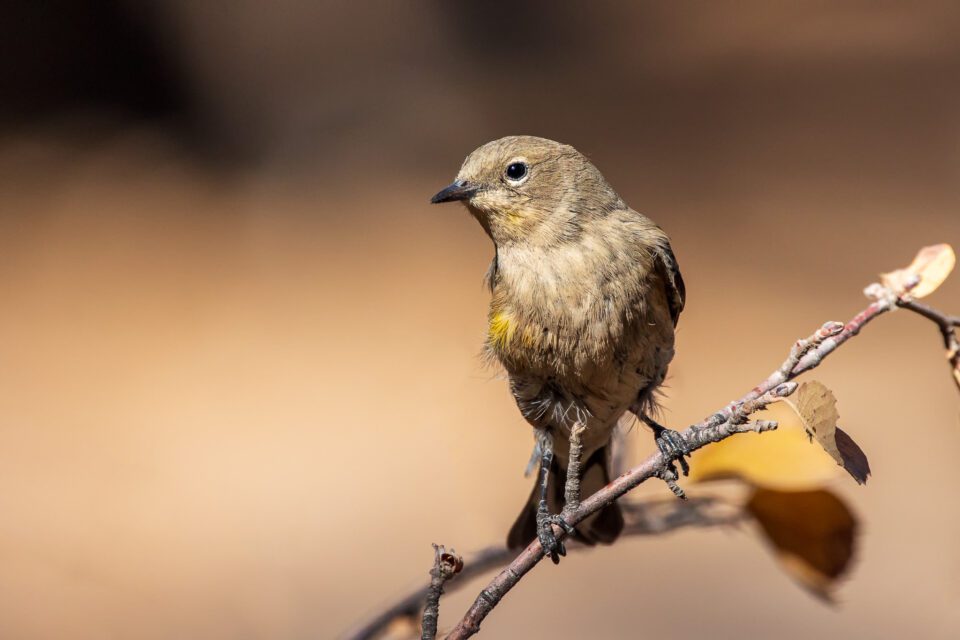 The Canon EOS R6II has excellent ergonomics and a properly organized menu system, making it easy to operate the camera in the field. It is small and lightweight, and when coupled with Canon's newest 600mm f/11 and 800mm f/11 super-telephoto primes, it can offer amazing reach in a very compact package.
Additionally, Canon has a wide range of supertelephotos for the RF system including a 600mm f/4, an 800 f/5.6, and even a 1200mm f/8, or you can use any of Canon's supertelephotos for their DSLR EF mount with Canon's excellent EF to RF adapter.
Almost all of the features of the Canon R6II are in the R6 as well, so you would have very few additional limitations going with the R6 if you can find a good deal on it.
Sony A9 II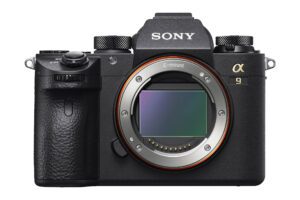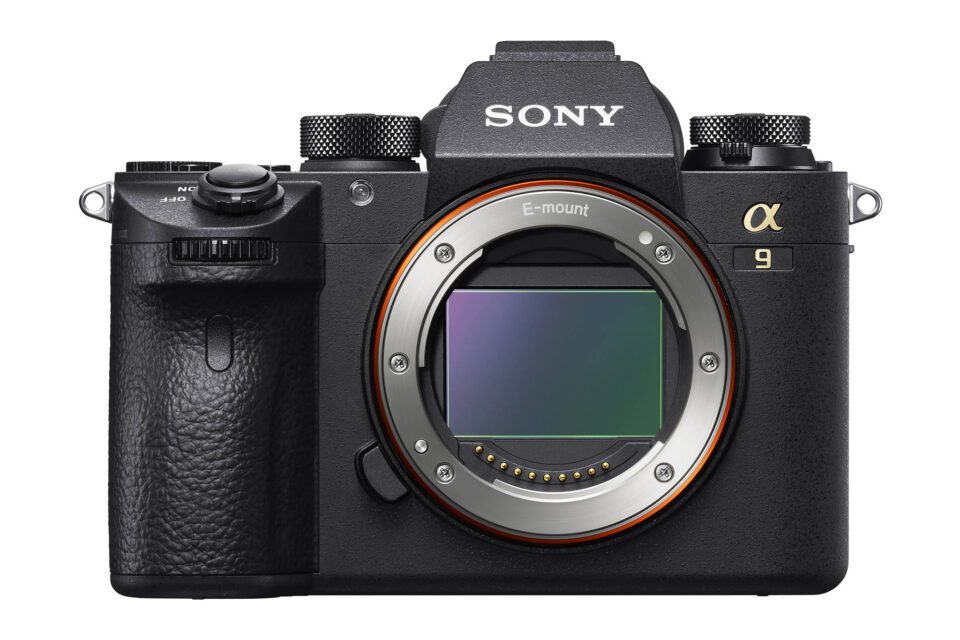 If you were to pick the best mirrorless camera for action photography today, the Sony A9 II would certainly take the top spot. The highlights of this camera include Sony's best 24.2 MP BSI stacked CMOS sensor with phenomenal readout speed that allows up to 20 FPS continuous shooting, advanced 693-point phase detection AF with Real-time Eye Autofocus capabilities, 5-axis in-body image stabilization, 3.69-million dot OLED electronic viewinder (EVF) and dual UHS-II SD memory card slots.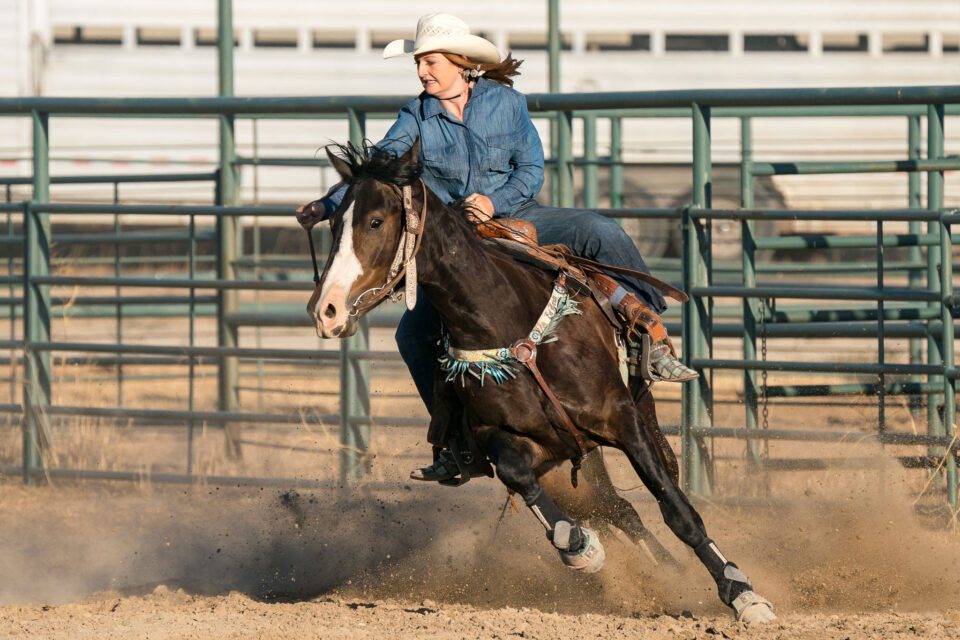 Being a mirrorless camera, the Sony A9 II has a few advantages over Canon's and Nikon's top DSLRs. First of all, at just 678 grams, it is a much lighter camera when compared to the Canon 1D X Mark III or Nikon D6 (even with an optional battery grip attached, it is still 300 grams lighter). Second, its autofocus system offers a much wider coverage compared to DSLRs, which allows the Sony A9 II to continue tracking subjects even when they are close to the borders of the frame. Third, the fast readout speed of the image sensor allows the A9 II to be able to shoot without major blackouts, which makes it easier to shoot fast-moving subjects. Obviously, being a mirrorless camera, the Sony A9 II has many pros and cons when compared to a DSLR. If you are wondering about their differences, see my DSLR vs Mirrorless Camera article for more information.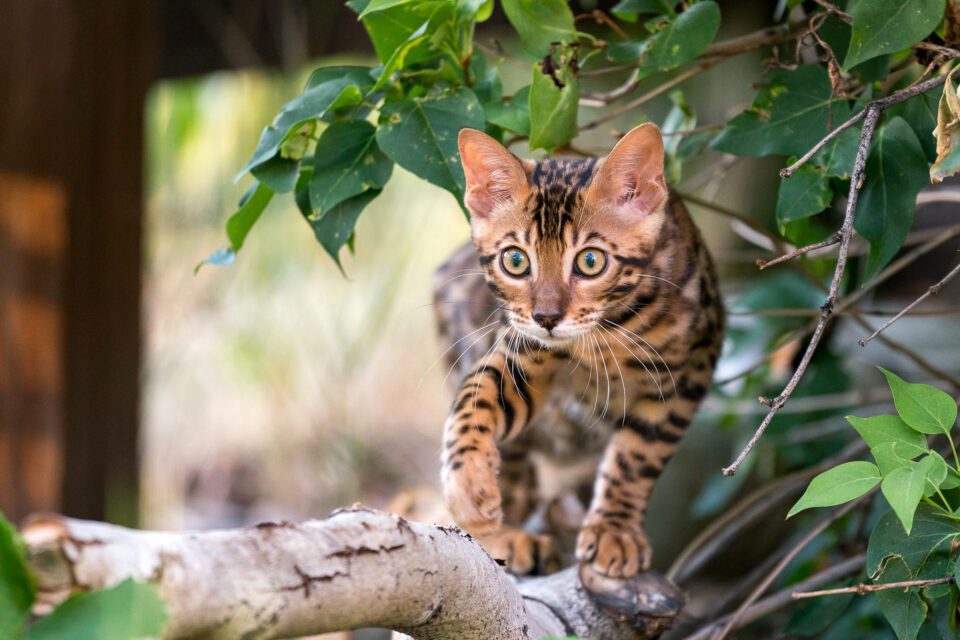 Lastly, Sony managed to make its FE 400mm f/2.8 GM OSS and FE 600mm f/4 GM OSS lenses as light as Canon's newest super-telephoto primes, which is a very impressive achievement. Lens selection is obviously a big deal for sports and wildlife photography, and that's where Sony is a bit behind at the moment – it has no 300mm f/2.8 / f/4, 500mm f/4, 800mm f/5.6, or high-end zoom lenses like 200-400mm f/4. Another negative is the poor ergonomics and menu system of all Sony mirrorless cameras. If you are used to Nikon and Canon ergonomics, switching to a Sony might be a rather painful experience.
If you are on a tight budget, the original Sony A9 is also an excellent choice, and it can be purchased at a bargain. Another great option for photographing action is the Sony A7 III.
OM SYSTEM OM-1 (Micro Four Thirds)
The OM SYSTEM OM-1 is a beast of a camera for sports and wildlife. If you are already into micro four thirds, the OM-1 is king. It has a superb subject detection mode, along with an insane 120fps Raw burst mode making it very easy to capture the right moment.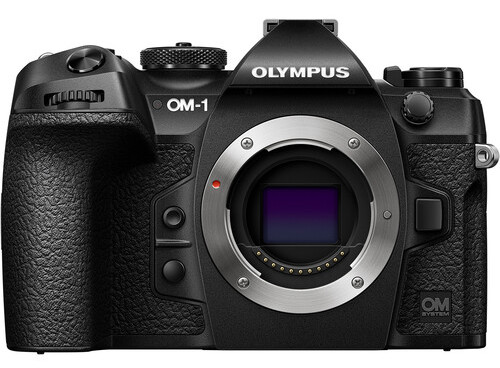 OM SYSTEM in an interview recently said that their focus is "to develop the OM System brand to meet the needs and expectations of adventurous photographers who are passionate about the outdoors", showing that they have a future commitment to the wildlife and sports genre. This also shows from their release of the latest OM SYSTEM 90mm macro.
I do have one reservation about using micro four thirds for certain kinds of wildlife, and that is simply the lack of long supertelephoto primes. Yes, they do have the Olympus ED 150-400mm f/4.5 TC lens, which is definitely a great lens, but it is also expensive at $7500 and also quite hard to get. There is the Olympus 300mm f/4, which in my opinion is a bit short on a micro four thirds body.
As a long-time bird photographer, I would still strongly recommend going with Nikon, Canon, or Sony if you think you ever might get serious about birds in the future. Sports shooters should also consider other options, especially if they are thinking of using classic options like a 400mm f/2.8 lens.
On the other hand, if you are sure your style of photography will always be satisfied by existing lenses, the OM-1 is a great option.
Fuji X-H2S (APS-C)
For the longest time, I would never recommend Fuji as a sports or wildlife camera, simply because the options from other brands were far superior in the autofocus and lens selection department. The Fuji X-H2S something different. It has a stacked sensor and a powerful autofocus system which can operate at 40FPS, which is perfect for wildlife.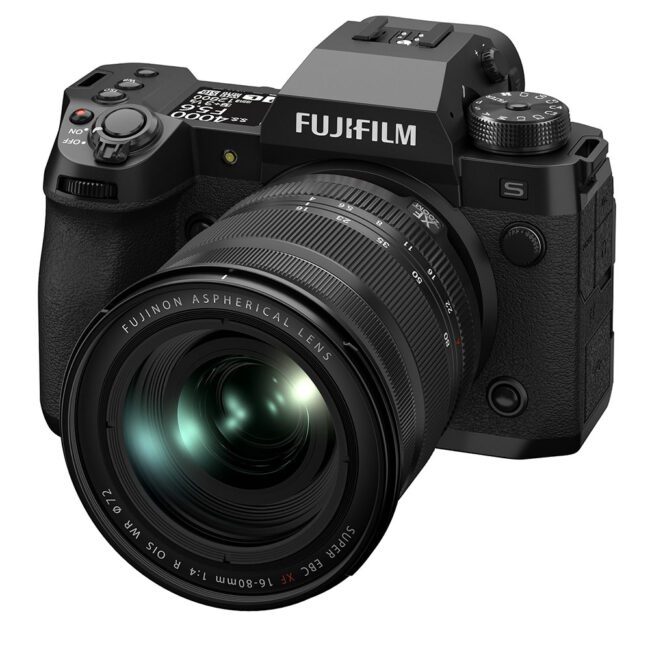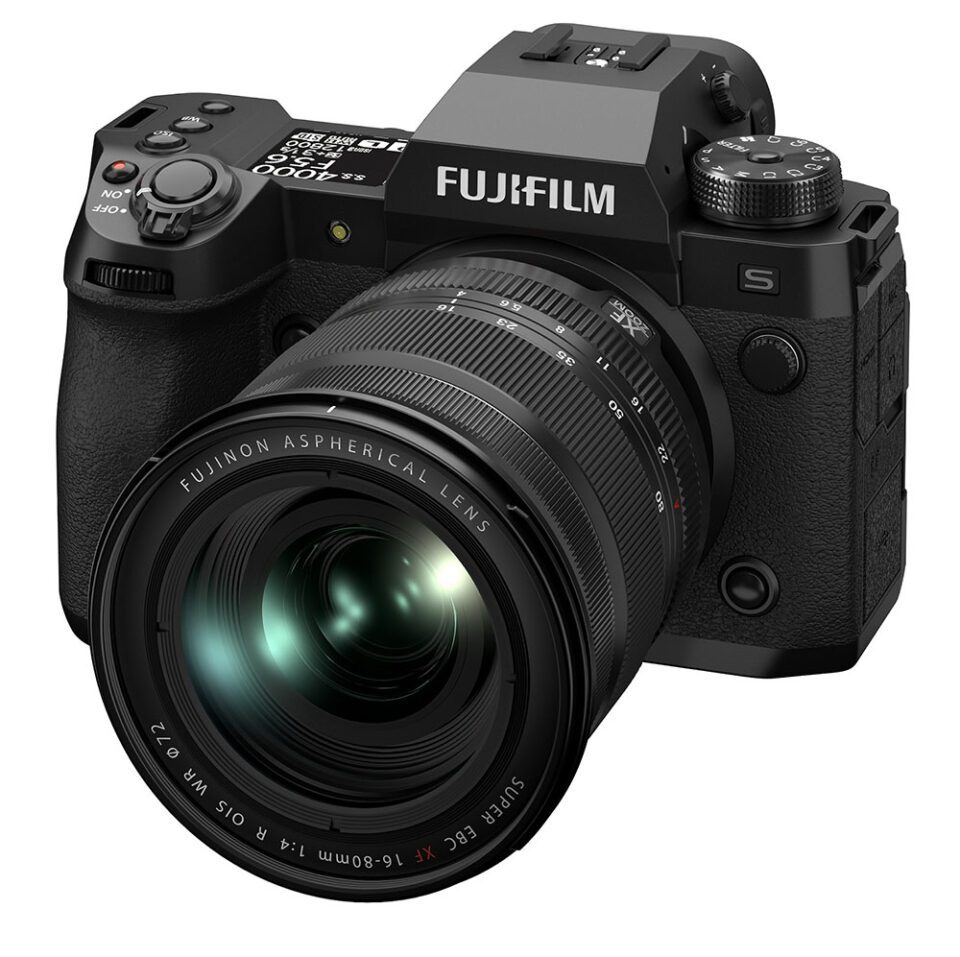 The X-H2S also offers a 26.1MP APS-C sensor, which offers more pixel density than most full-frame cameras. Its 4K120 F-Log video is also impressive, which is great for wildlife video shooters.
Alongside the release of this camera, Fuji gave us the FXF 150-600mm f/5.6-8 R LM OIS WR. This very compact lens would be perfect for anyone who needs a zoom for wildlife.
That being said, Fuji suffers the same problem as micro four thirds, only more severely. They simply have very few other lenses suitable for wildlife. (I once saw a man shooting birds with the Fuji 200 f/2. It was cool, but definitely not practicale or usable in most scenarios.)
So, my opinion is that if the Fuji X-H2S is the perfect camera for you for other reasons and you'll only ever use a zoom like the 150-600mm f/5.6-8, then this would be a nice wildlife option. On the other hand, if you are selecting a system for the first time and want to grow with sports and wildlife shooting, stick with Nikon, Sony, or Canon.
DSLR Camera Systems
Canon EOS-1D X Mark III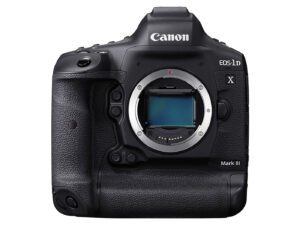 If you are looking for a true beast of a DSLR in the Canon world, the latest EOS 1D X Mark III is an absolute marvel for any kind of action photography, including sports and wildlife. Canon engineers put their best efforts into making it the most feature-rich and complete DSLR camera on the market today, and it really shows. With its advanced 20.1 MP CMOS sensor that produces low-noise images even at extremely high ISO levels, 191-point advanced autofocus system, superb Dual Pixel CMOS AF and 5.5K video shooting capabilities, the Canon 1D X Mark III shines as both advanced stills and video camera.
Canon's new autofocus system is what makes the 1D X Mark III stand out from the competition. In addition to the advanced phase-detection autofocus system that features Face Detection, Head Detection, and Deep Learning for advanced subject recognition and tracking, Canon also incorporated its Dual Pixel CMOS AF into the camera that takes autofocus performance to the next level when using Live View. This brings many of the benefits of modern mirrorless systems in terms of autofocus features. At 16 FPS, the 1D X Mark III is also the fastest camera on the market when it comes to continuous shooting speed – and it can shoot at such insane speeds with full-time AI Servo AF. Switching to Live View, it extends the shooting speed to 20 FPS, also with continuous autofocus and tracking capabilities. And it can do all that without ever running out of the camera buffer, even when shooting RAW + JPEG images.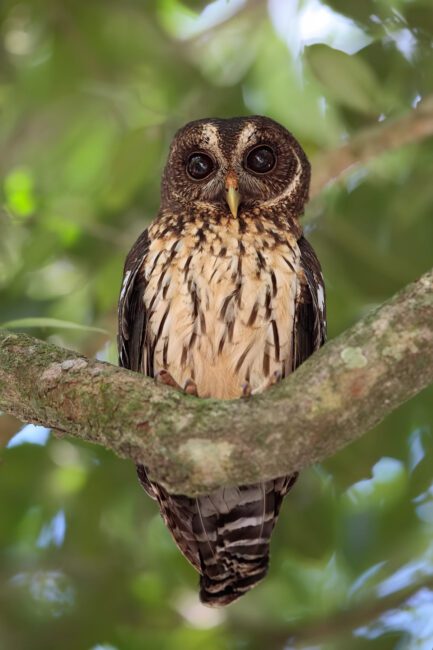 The EOS-1D X Mark III is the first Canon camera to feature the HEIF image option, which can store HDR information in the image and offers much better bit depth compared to the JPEG format.
And let's not forget about Canon's excellent line-up of super-telephoto lenses – from 70-200mm f/2.8L IS III USM and 200-400mm f/4L IS USM Extender 1.4x all the way to the exotic 300mm f/2.8, 400mm f/2.8, 500mm f/4, 600mm f/4 and 800mm f/5.6 primes. Canon really knocked its latest EF 400mm f/2.8L IS III USM and EF 600mm f/4L IS III USM lenses out of the park, making them significantly lighter compared to their Nikon counterparts (the 400mm is almost a kilo lighter in comparison, which is very impressive).
As explained in my Nikon D6 vs Canon 1D X Mark III article, the Canon 1D X Mark III stands out almost in every way when compared to the Nikon D6, making it our top contender for the best sports and wildlife camera on the market today.
Nikon D6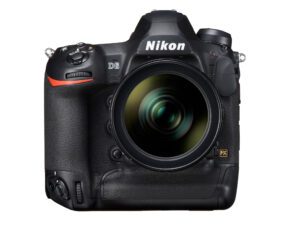 The Nikon D6 is another advanced and feature-rich DSLR camera on the market today, making it another top pick for sports and wildlife photography. Sporting a low-noise 20.8 MP CMOS sensor, Nikon's most advanced Multi-CAM 37K autofocus system, a fast EXPEED 6 processor, 14 FPS continuous shooting speed, a huge buffer, and dual CFexpress memory card slots, the Nikon D6 is a monster of a camera. The autofocus system features a total of 105 all cross-type focus points that deliver fast and accurate focusing, which is extremely important when shooting fast action.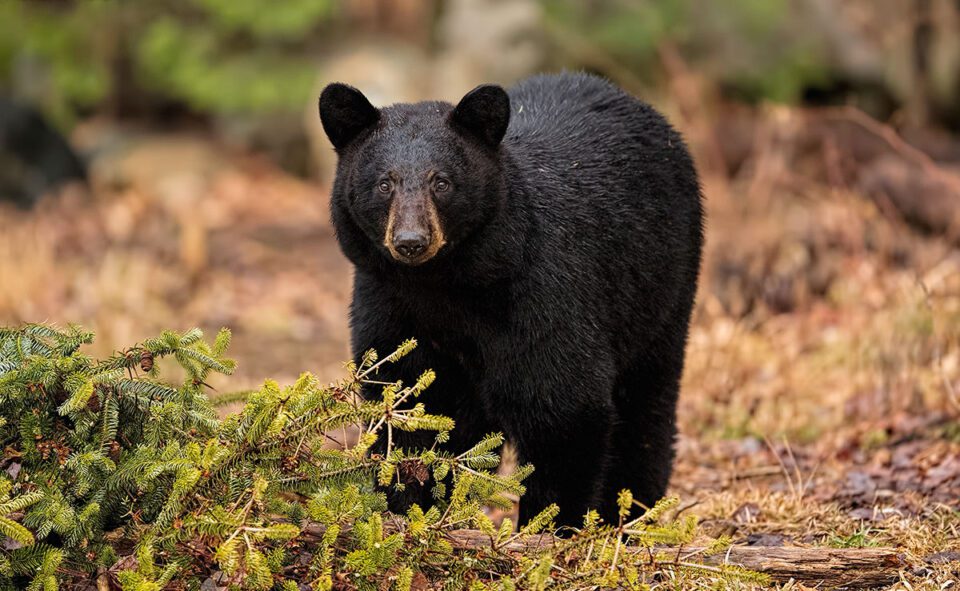 As Nikon's "best of the best", the D6 has superb ergonomics, excellent build quality, and extreme weather sealing to make it suitable for any shooting environment. Nikon also has an extensive list of exotic super-telephoto lenses Nikon 70-200mm f/2.8E FL ED VR, 120-300mm f/2.8E FL ED SR VR, 180-400mm f/4E TC1.4 FL ED VR, 300mm f/2.8G VR II, 400mm f/2.8E FL ED VR, 500mm f/4E FL ED VR, 600mm f/4 E FL ED VR and 800mm f/5.6E FL ED VR. For those who want lighter lenses, the Nikon 300mm f/4E PF ED VR, as well as the 500mm f/5.6E PF ED VR are also unique and superb alternatives. Lastly, Nikon maintains an excellent trio of 1.4x, 1.7x and 2x teleconverter options, providing plenty of focal length options for those who need better reach.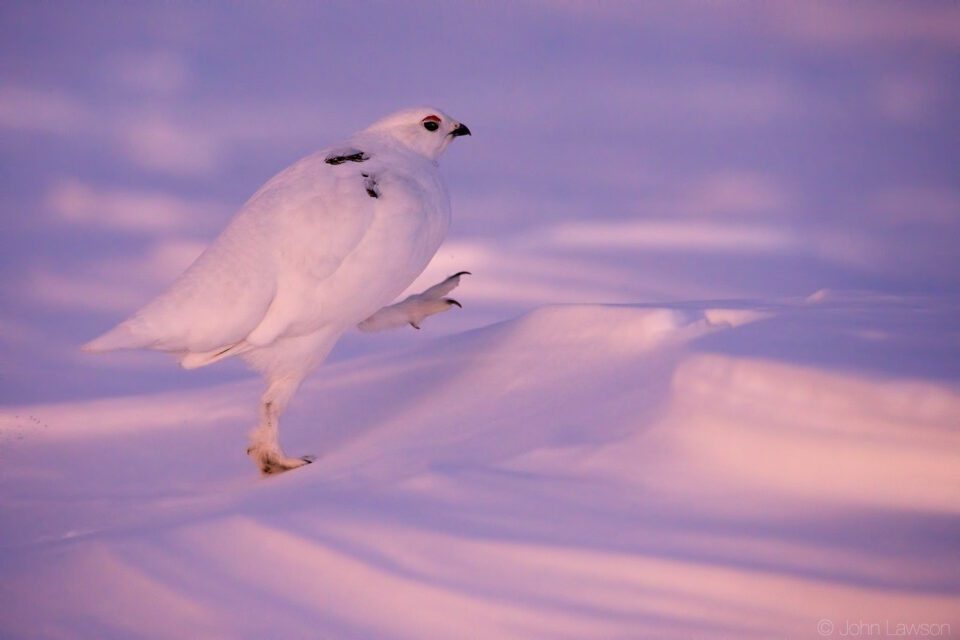 For those on a tighter budget, Nikon's previous-generation top-of-the-line DSLRs like D4, D4S, and D5 are also excellent choices for sports and wildlife photography. In my earlier days of photography, I used to own and love the Nikon D3s, which I used heavily for photographing action and wildlife. I also had quite a bit of field experience shooting with both Nikon D4 and D4s, which are simply phenomenal cameras. Today, you can find these cameras for a real bargain in the used market, some of which are in excellent condition.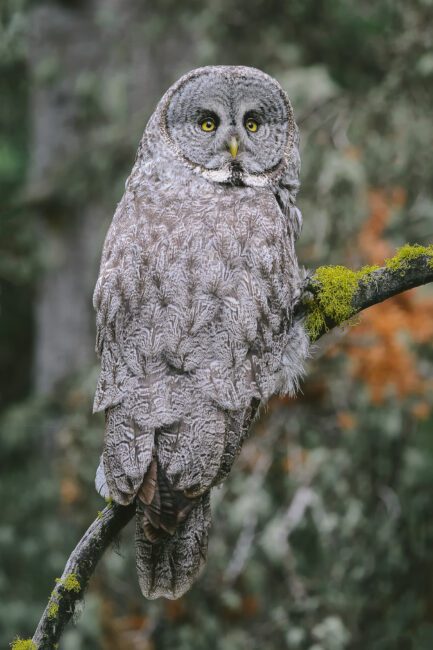 Nikon's top-of-the-line cameras are obviously not for everyone, but for those who can afford these cameras, they are worth every penny.
Nikon D850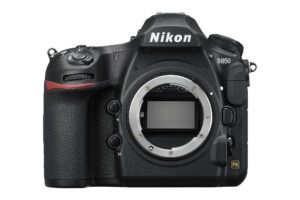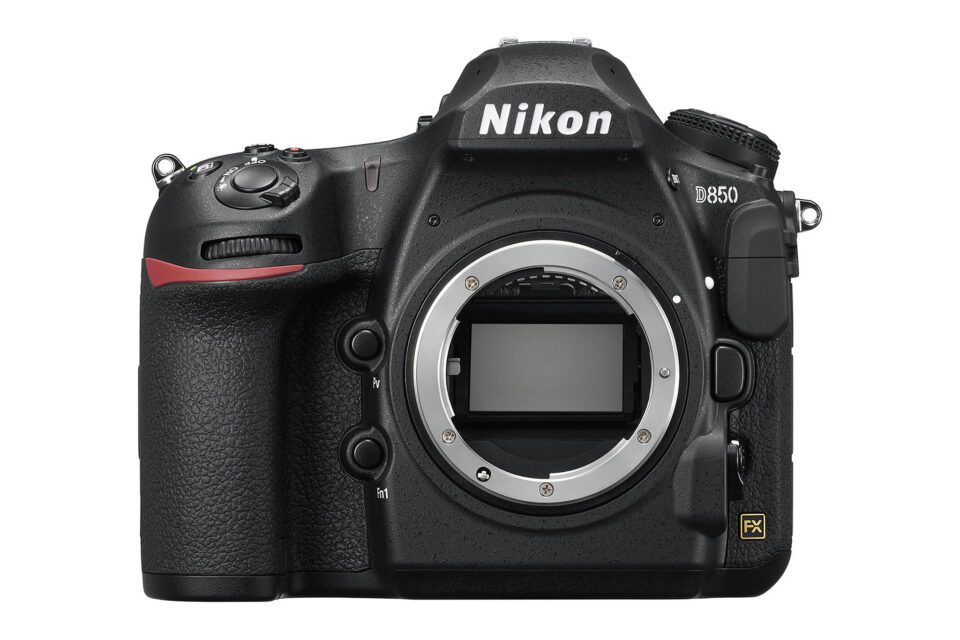 Those who want a more modern DSLR with better cropping options than the D6 have another excellent choice – the Nikon D850. This camera features a high-quality 45 MP BSI CMOS sensor capable of class-leading high ISO performance and dynamic range, Multi-CAM 20K 153-point AF system, 7 FPS continuous shooting speed, a reasonably large buffer, 4K video shooting, excellent battery life, superb ergonomics and full weather-sealing.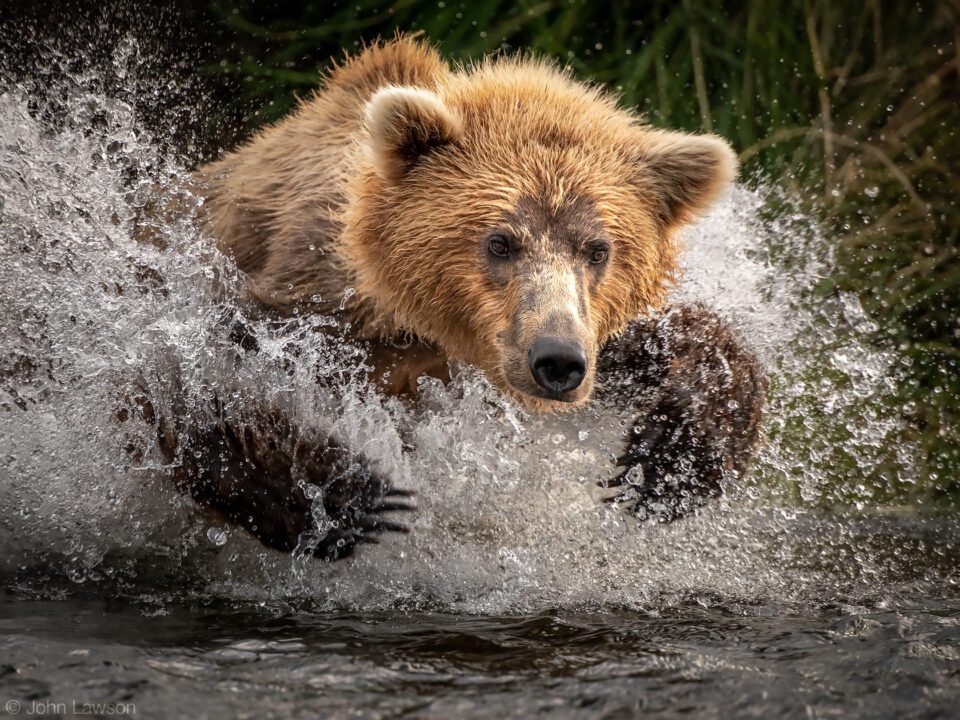 Nikon threw everything in its arsenal at the D850, and it really shows. The D850 is a DX and FX camera combined in one. Switch to DX mode, and you get a 19.4 MP camera with unlimited buffer capacity. And if you use a high-power battery in a grip, you can increase the shooting speed to 9 FPS – almost the same speed as what the Nikon D500 offers.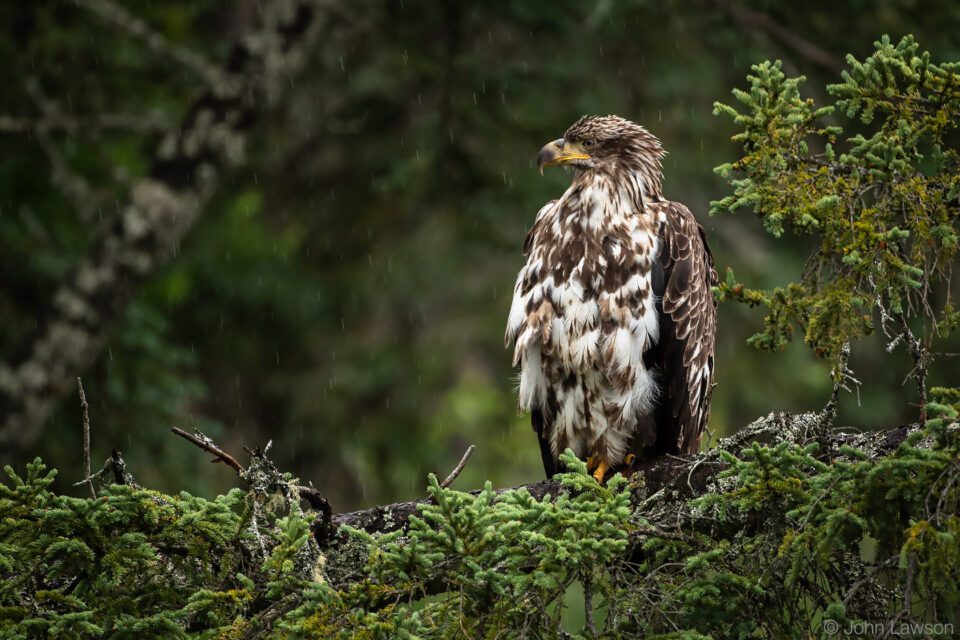 At $3K, the D850 is not a cheap camera, but it is one heck of a tool for practically any photography needs, including fast action. If it falls out of your budget, the Nikon D780 is another great full-frame option at a much lower price. See our Nikon D780 review for more information.
Nikon D780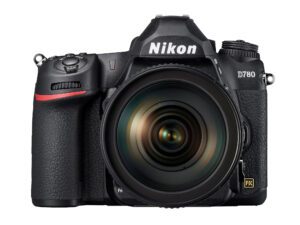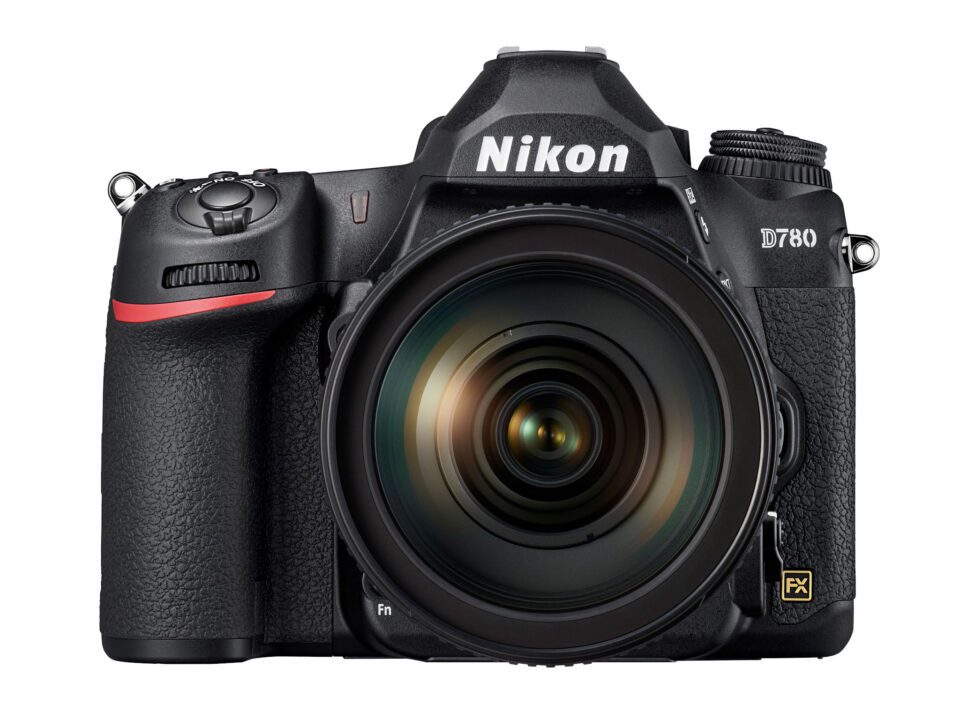 If the D850 is out of your budget, the Nikon has another great full-frame option – the D780. Sporting a modern 24.5 MP BSI CMOS sensor, EXPEED 6 image processor, Advanced Multi-CAM 3500FX II autofocus system with 51-focus points, 7 FPS continuous shooting speed (12 FPS in live view), a large buffer and a lightweight but fully weather-sealed body, the D780 has a lot to offer for its $2300 MSRP. Nikon incorporated some of its features from the mirrorless Z-series cameras into the D780, making it a "hybrid" DSLR.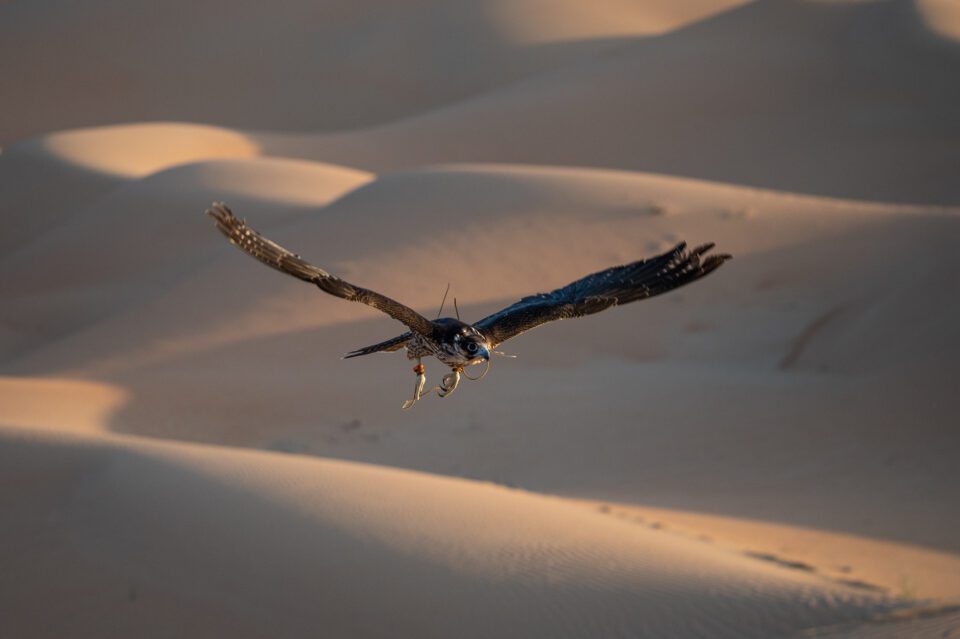 Although its autofocus system is older and inferior to the one on the D850, Nikon improved the AF algorithm, which makes it quite solid for shooting fast action, even in low-light situations. Those who like shooting videos will be pleased with the 4K video recording capabilities – the D780 does it without any extra cropping involved (full sensor width, oversampled). It has dual UHS-II compatible SD memory card slots, so it is a good idea to use fast cards in order to clear the buffer faster. As expected from a DSLR, the D780 has amazing battery life – you can get up to 2260 shots (CIPA) on a single charge! There is a lot to say about this camera, so if you want to find out more, check out our detailed Nikon D780 review.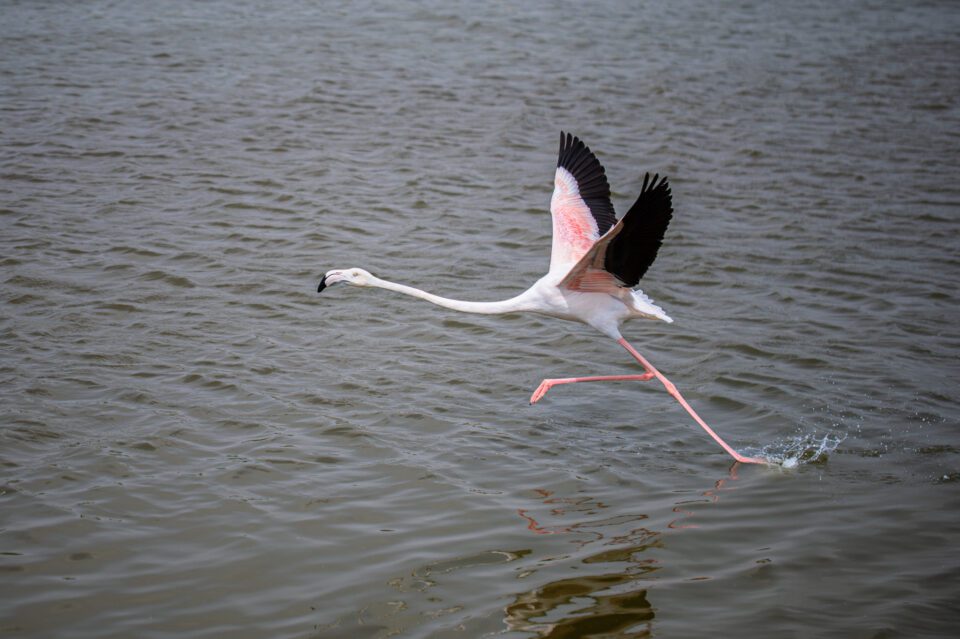 Nikon D500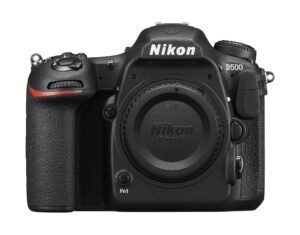 Although the Nikon D500 was announced way back in 2016 and has not received a refresh, it has remained as a formidable choice for sports and wildlife photography. While it might not have the same level of low-light performance as the full-frame cameras I talked about so far (being an APS-C / DX camera), it has Nikon's incredible and proven Multi-CAM 20K 153-point autofocus system, fast 10 FPS continuous shooting speed, large camera buffer, superb battery life, and full weather-sealed construction, making it one of the best APS-C action cameras on the market.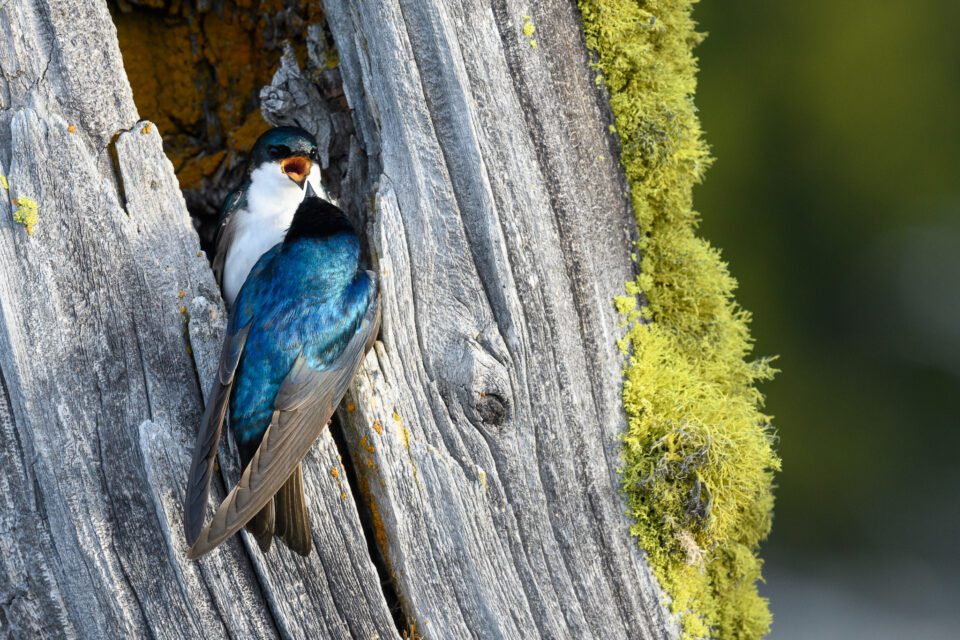 The Nikon D500 is a robust and very practical camera in the field, especially when paired with Nikon's top super-telephoto lenses. My favorite lens selections for the Nikon D500 are the 200-500mm f/5.6E ED VR, 300mm f/4E PF ED VR, and 500mm f/5.6E PF ED VR lenses. These lenses are very small, lightweight, and extremely versatile, allowing one to easily hand-hold gear in the field. And being a DSLR, you don't have to worry about running out of the camera battery when observing wildlife at a distance.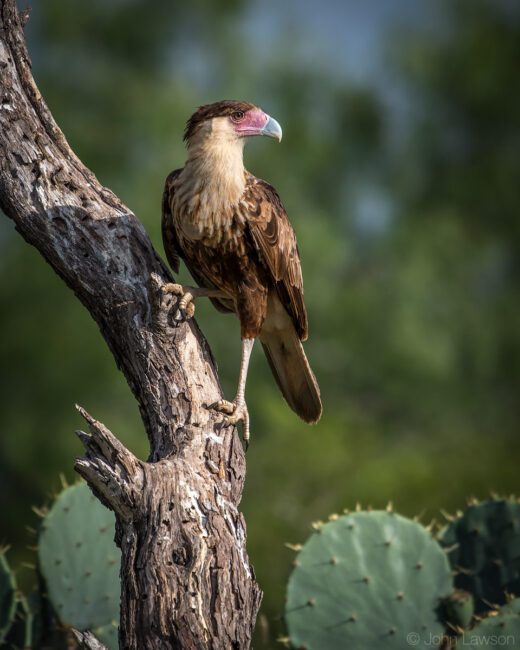 While many photographers have been wondering why the Nikon D500 has not been updated in so many years, I feel like the D500 has already pushed many of the boundaries of current sensor and DSLR technology. At around $1500 retail and less than $1K in the used market, the D500 still offers quite a bit of value, even today.
Best Budget Camera for Sports and Wildlife Photography
If you are not ready to spend thousands of dollars on a medium format or a full-frame system, you might want to consider a few budget-friendly options with smaller sensors that offer a bit less resolution. Many photographers who do wildlife photography as a hobby might want to consider these:
Canon EOS 90D
Fujifilm X-T4
Nikon D7500
Sony A6000-series
I would also recommend looking closely at the DSLRs on this list, or some older models like the Nikon D5, and Canon 1DX II because they are still very capable but are dropping in price due to the maturing mirrorless technology.
What camera do you shoot sports and wildlife with and why? Please share in the comments section below!