When I read the recent Wildlife Photography on a Budget guest post, it resonated with me. You don't need the latest and most expensive gear to enjoy shooting wild life. Although it doesn't stop you dreaming and thinking "if only" … particularly, when you sit in front of the computer and inspect the results from the latest trip. If only … better sharpness, contrast, out of focus rendering, reach … the enjoyment of a good photo is often tinged with a slight regret, that "if only" – the second chance with better kit, improved technique, slightly different settings, more time and patience. Amateur wildlife shooting is unforgiving and the opportunities are not always there to go back and have a second go. Particularly, if you live in a big city like myself.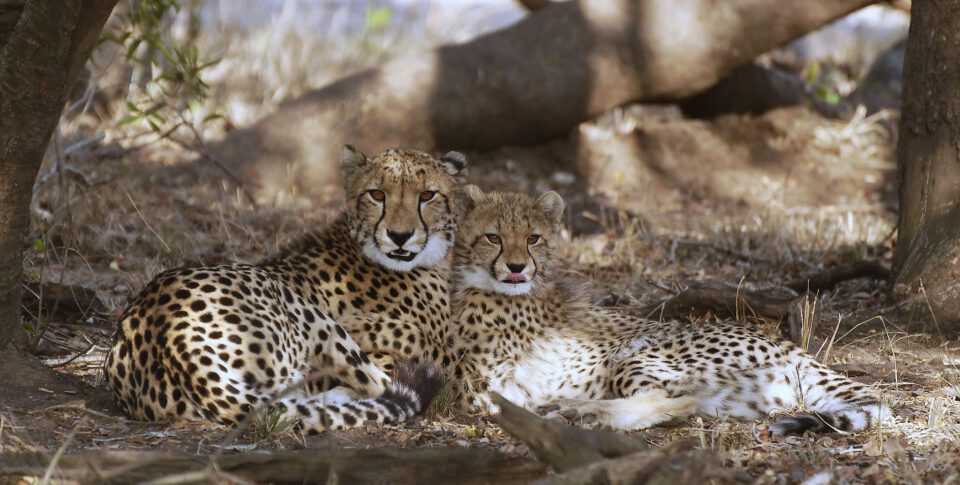 I put down my Minolta 700si film SLR and A-mount lenses in the early nineties when kids appeared in quick succession. There was little time and money to indulge in film photography passion. Digital compacts were convenient and easy to use for kiddie pics. This period coincided with the emergence of DSLRs. When the new Sony Alpha 100 appeared I bought it as a relatively cheap entry into the digital world allowing me to continue to use my Minolta lenses.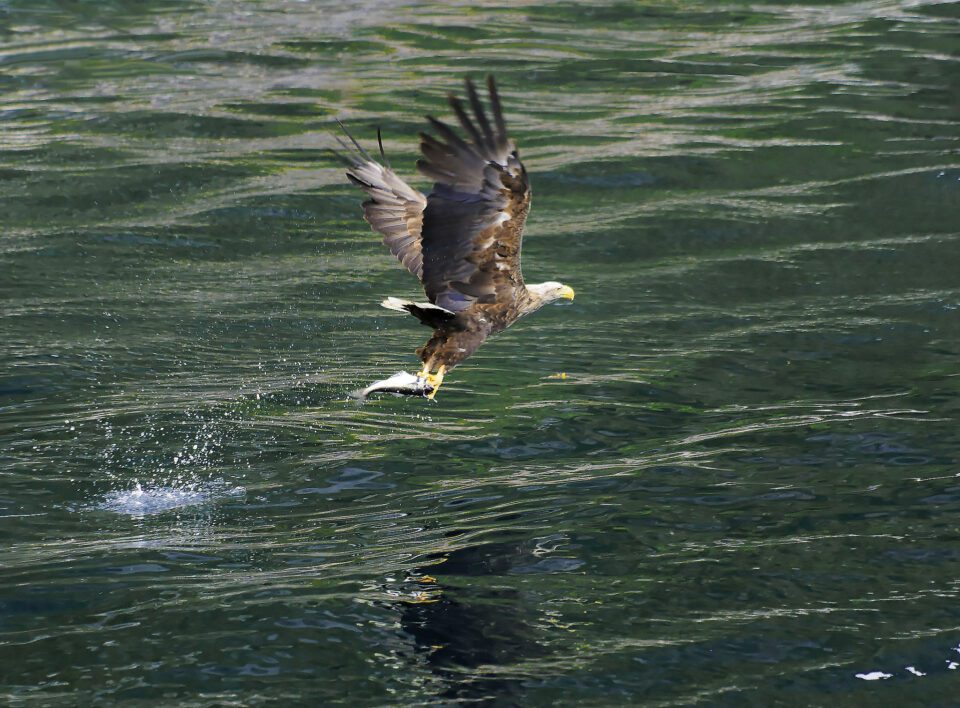 The Atlantic Eagle above was shot in jpg with the Alpha 100 and an early 1990's 100-300mm Minolta APO f/4.5-5.6. This was shot on a trip to the polar circle in Norway in 2011, and it invokes the "if only" in me … if only I had a better lens, if only I had better fps capability. Blown out highlights could have been controlled if I'd shot in RAW. The Alpha could do 3 fps, not great for BIF so I used single shot mode and panning to catch it. Imagining a faster camera, better sensor, a much faster AF and a better lens – this could have been a great shot … if only. Still, I am proud of this shot – the timing was good and it caused me a level of excitement when I first saw in on the PC. It required a degree TLC in post to improve it.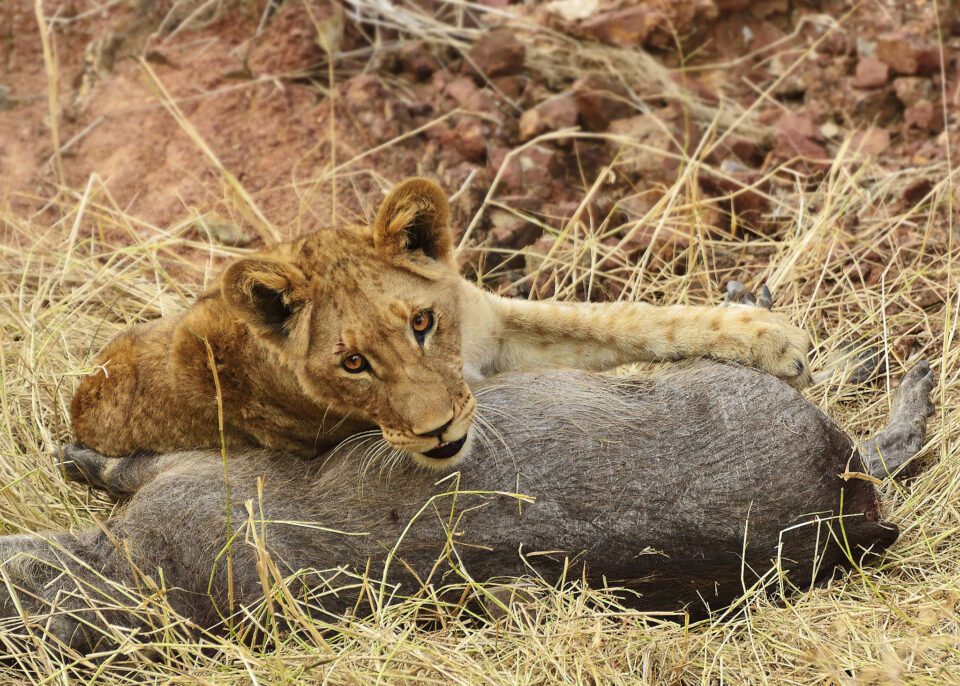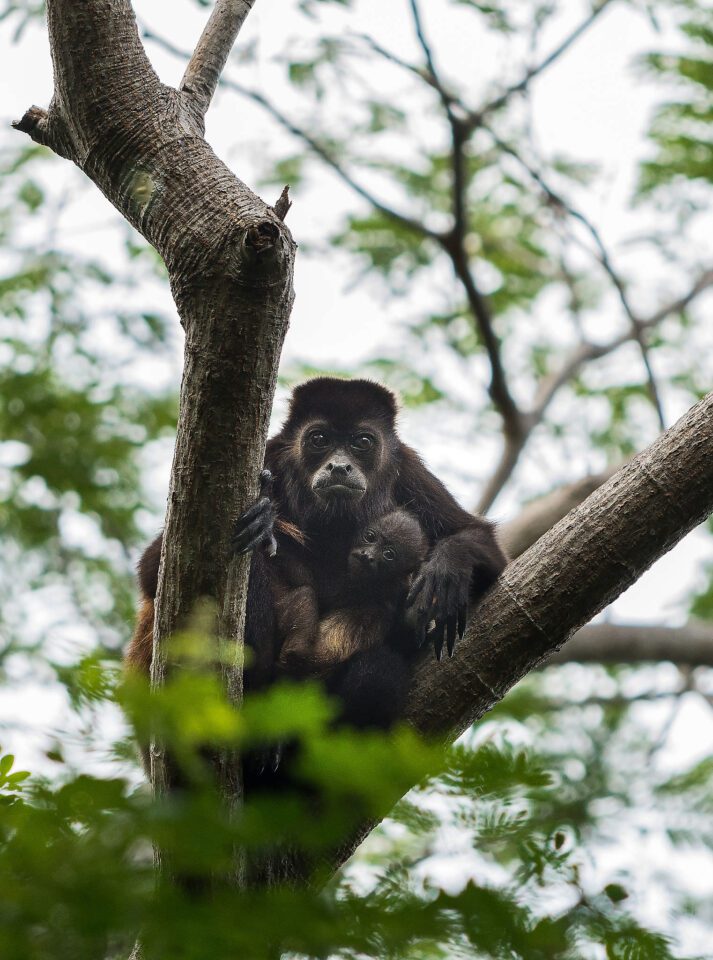 The Eagle shot prompted me to save for an upgrade. Nikon was arguably the leading DSLR maker in those days and I opted for a D7000 and the 70-300mm AF-S f/4.5-5.6G VR. This combo got its first wildlife outing in Africa in 2012 – a fantastic trip with the opportunity to observe nature at its wildest and greatest. It was totally unforgettable. But still with some "if only" regrets … particularly as you know you may never get a second chance of a trip like that.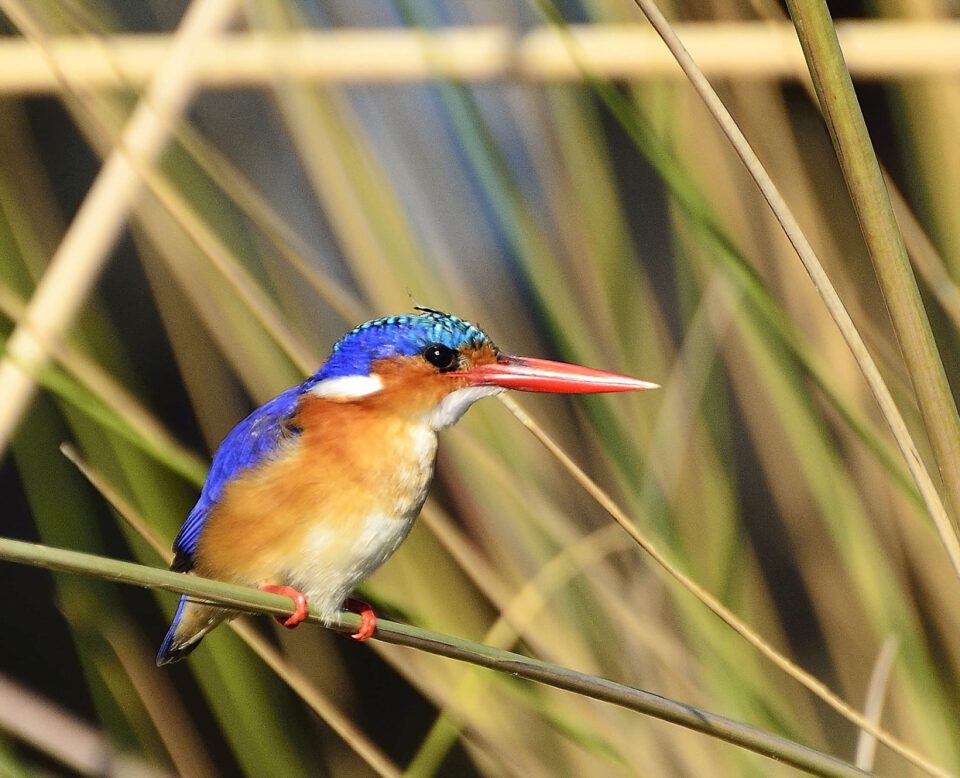 With better gear reach was the biggest 'if only'. 300mm is a stretch, particularly for smaller more shy animals and birds. The Kingfisher in the Okavango Delta required a fair bit of cropping in post.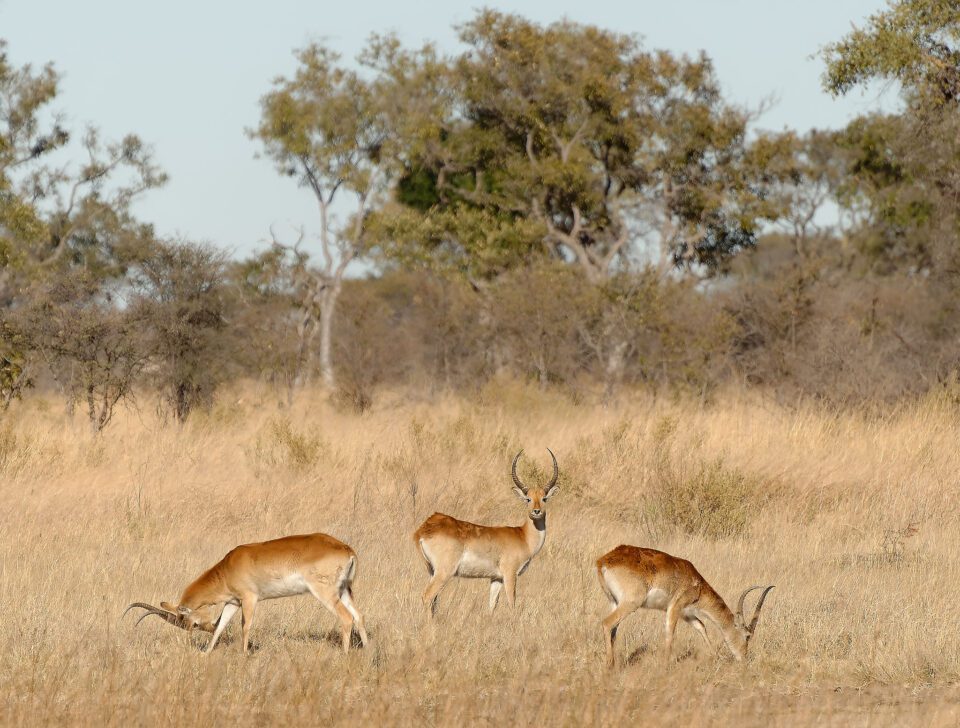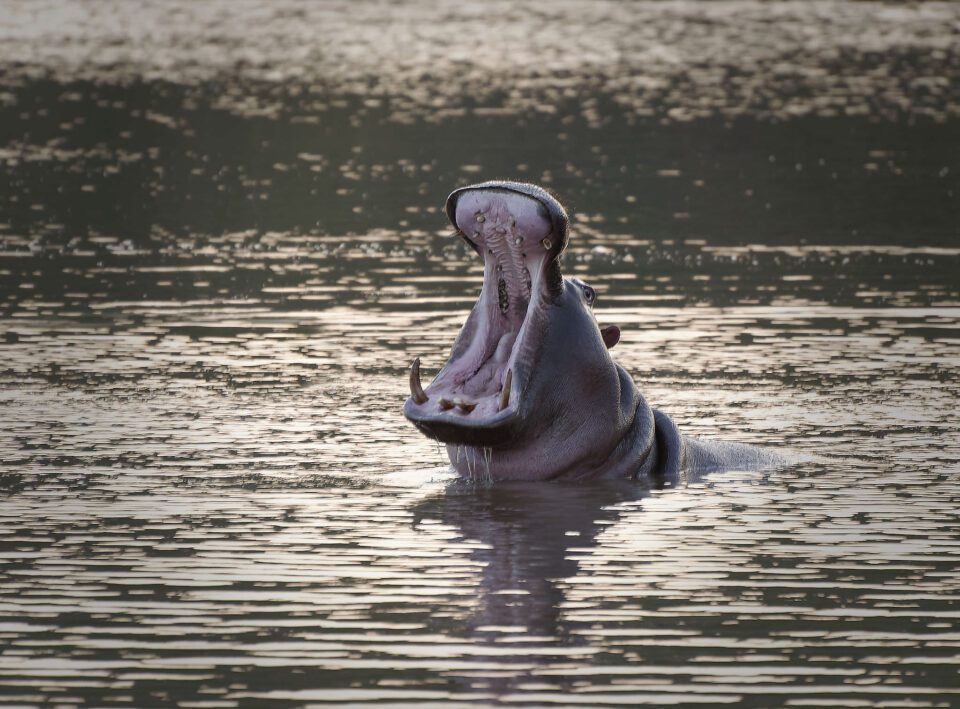 The Impalas also exposed this lens's limitations at its longest in terms of sharpness and bokeh. The yawning Hippo was taken in low light and here a combination of technique (I moved to catch the moment) and pushing the shutter speed makes the shot less than pin sharp. I should have pushed ISO to 800 … "If only" …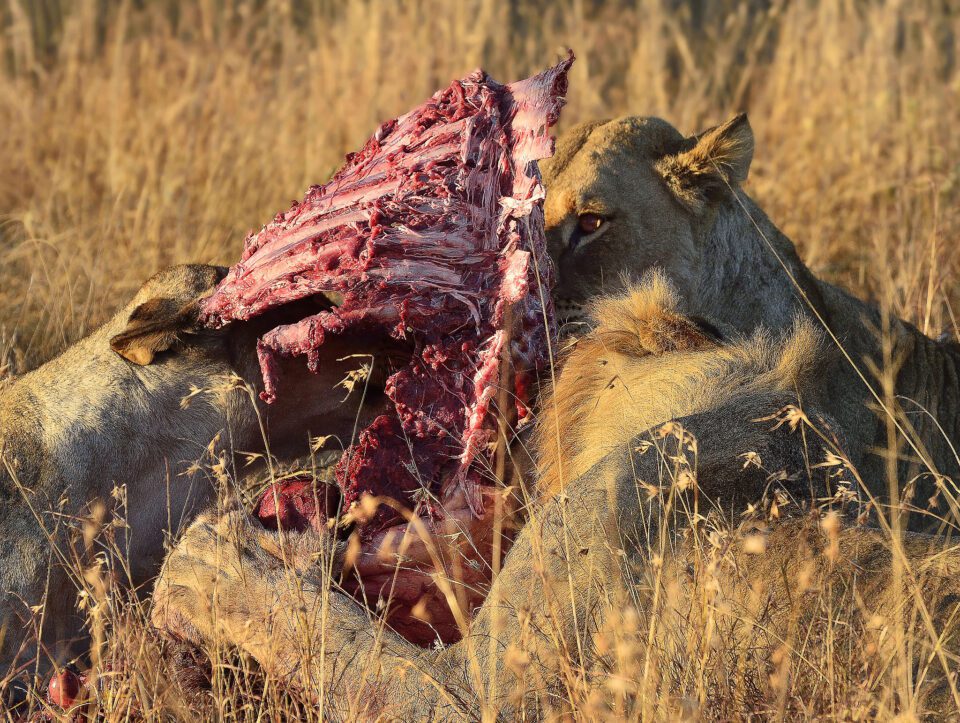 The "lions dining on ribs" was the best of a few shots where I tried patiently to get the angle right for a good picture of both the carcass and the munching carnivores. If only, I had a better position or more time – this is what makes wildlife shooting so exciting and frustrating at the same time. You're often almost there – but not quite – to get a great shot. It is not easy to ask the subject to turn its head or just move a little bit to the left. As an amateur, you don't have the opportunity to come back and try again and explore in depth – you got those few hours or days and that's it.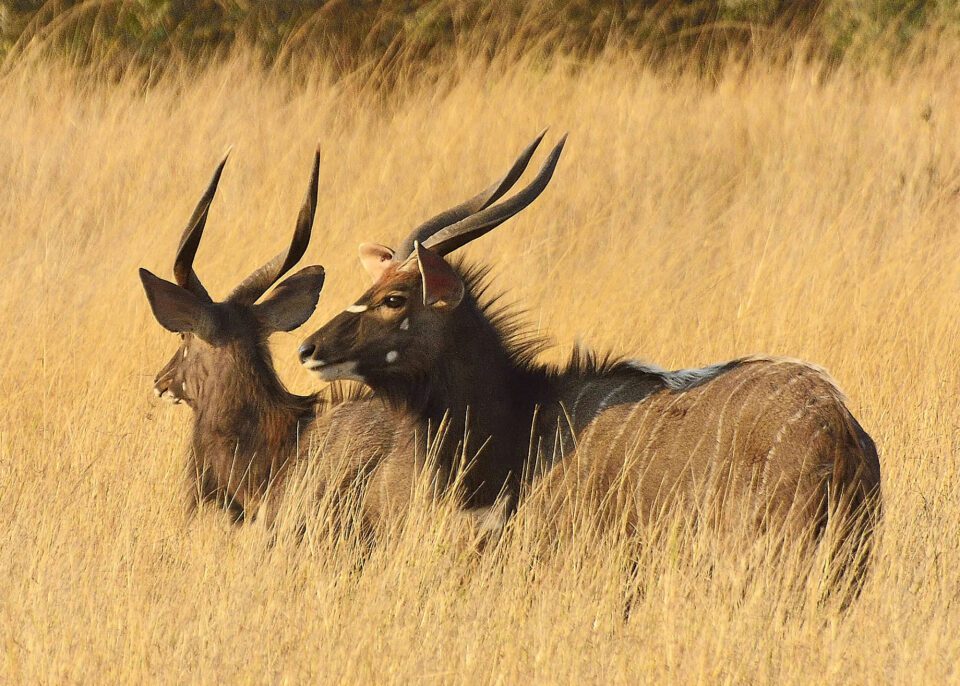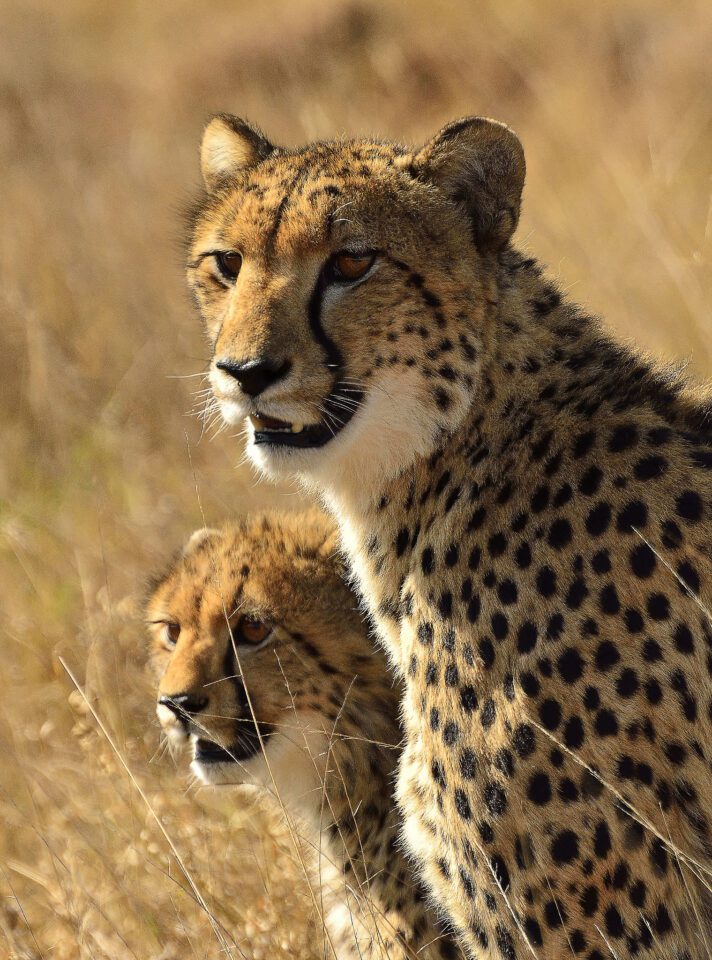 I upgraded my DSLRs and have ended up with a D7200 via a D600 (that is another story of accidents and dust). I sold my 70-300mm and bought the Nikon 70-200mm f/4G VR instead. Clearly this lens has less reach, but it is a much sharper and faster lens – which I have enjoyed enormously as a very versatile and relatively lightweight lens perfect for travels and good at shooting sports.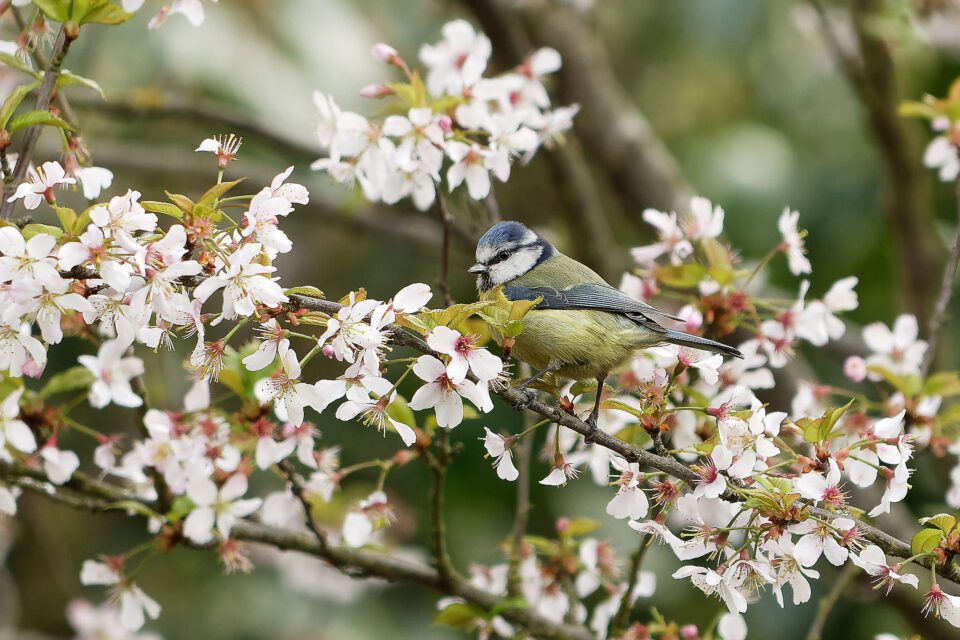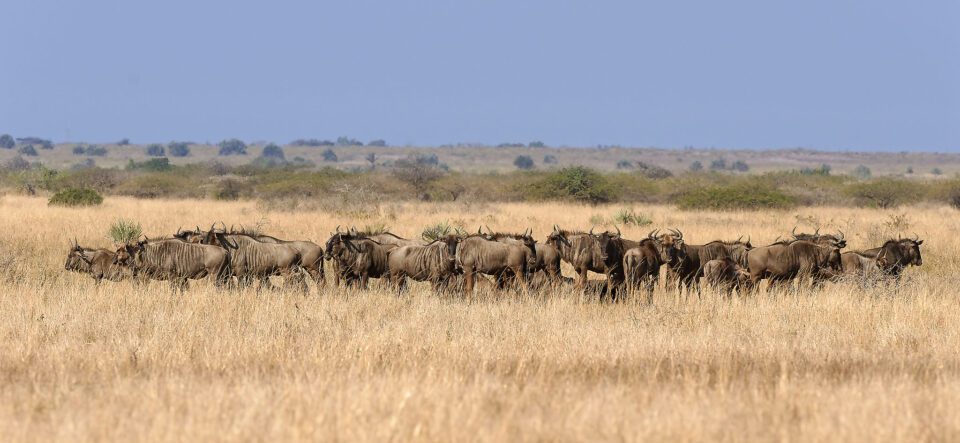 As a wildlife lens it is not so ideal and it often requires the 1.4x teleconverter, but even then, its results outshine the older 70-300mm in so many ways. Cropping is a key tool, as with the Blue Tit I sat patiently waiting to catch it in my back yard in the cherry blossom. I haven't been able to justify acquiring a longer telephoto lens. It is as always a cost and weight trade-off, so the reach issue is still with me … if only. But maybe there is an answer as Nikon has released some interesting options recently, such as the Nikon 300mm f/4E PF VR (see Nasim's detailed review).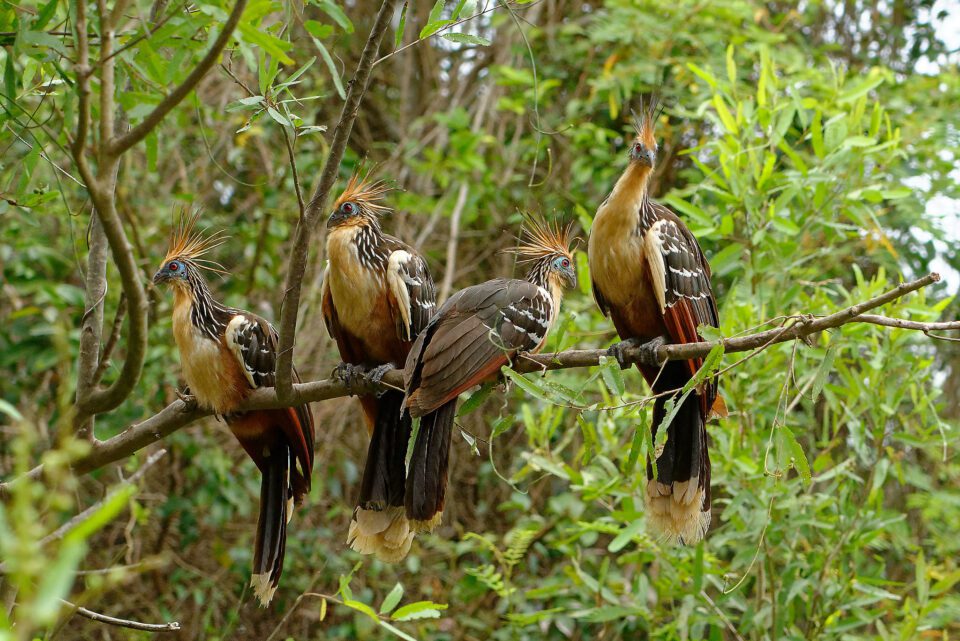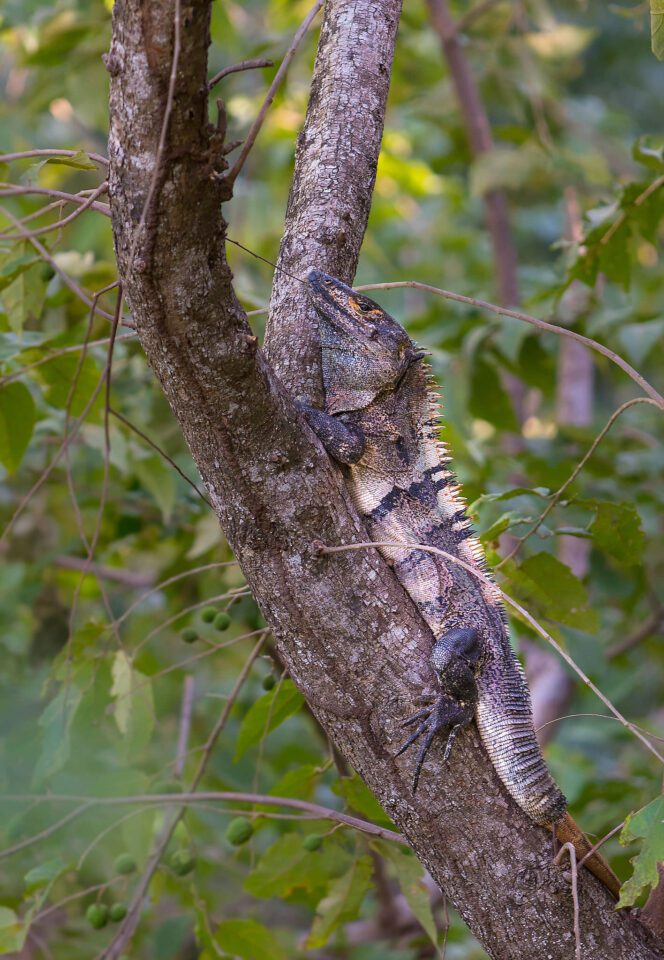 Through some friends of friends, I may have the opportunity to travel to Zambia next year, which has already got me excited, and it would be almost unthinkable not to bring a lens with reach beyond 200mm. It would be a shame to visit this beautiful part of the world with its abundance of wildlife without a long telephoto. The "exotics" are out of the question on cost and weight grounds (the trip will be expensive enough!) but I got my eyes on the above-mentioned 300mm f/4E PF VR or the new 200-500mm f/5.6 VR. The 300mm is currently on the top of the list, as it is lightweight and apparently works well with tele converters. What if Nikon released a new 400mm f/5.6 PF VR lens this year – that could be ideal? In any case I've started saving … and hopefully ;-)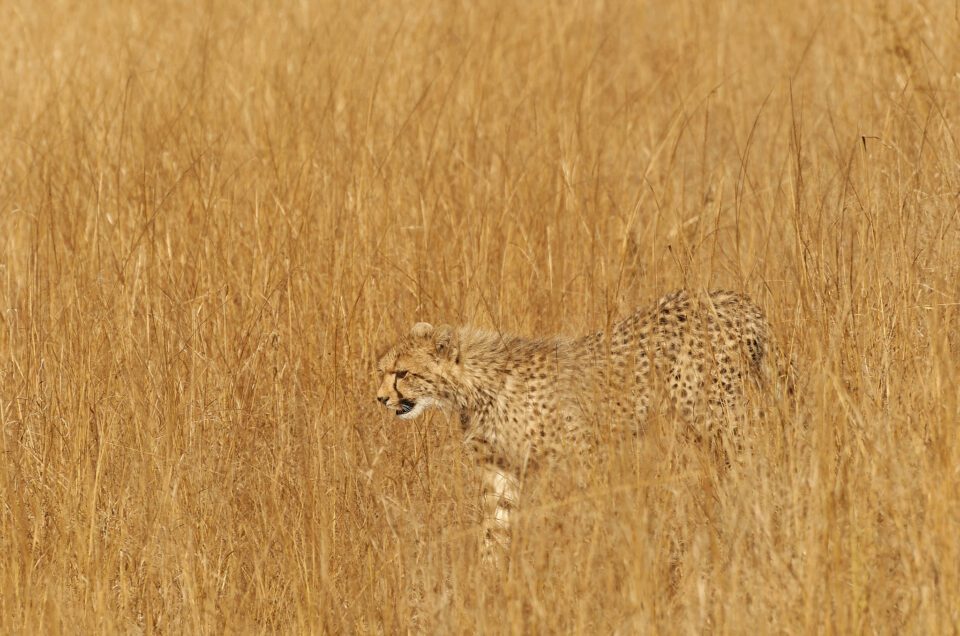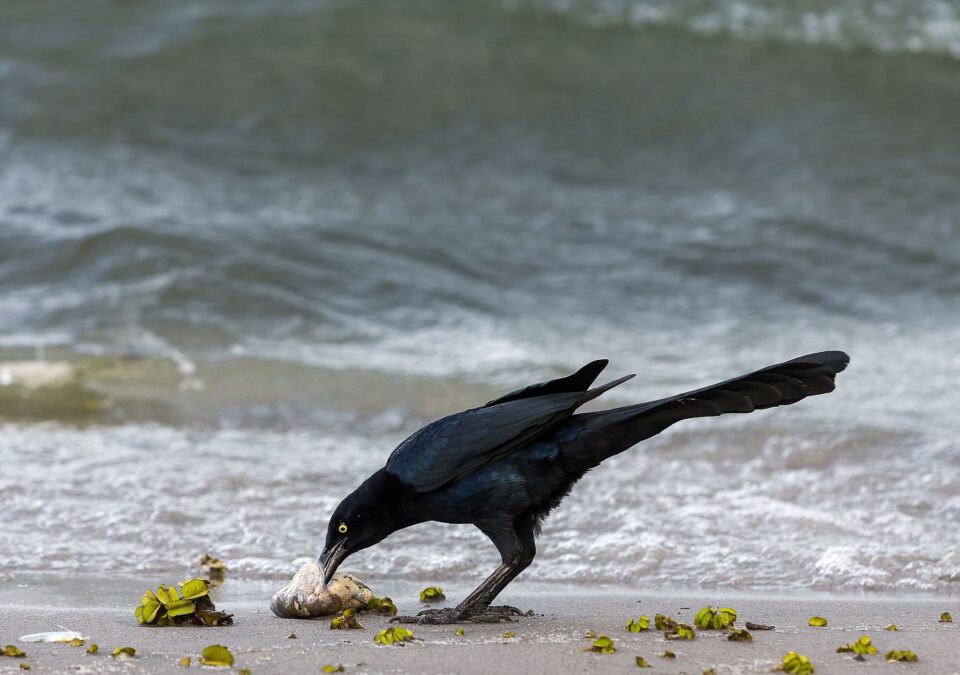 Regardless of the kit I can afford, I will continue to enjoy wildlife shooting: the experience, the challenge, the learning – improving with each outing – assisted by better kit and improved understanding of how to maximize the capabilities of the gear.
The reward for planning, patience and perseverance makes it so enjoyable. In many ways, it is the journey which is rewarding – the journey through travel, nature and wildlife experience, and the photography learnings – that is the key. There will always be the "if only" even with plenty of post-processing and better tools. But that is OK! That is in some ways what it is all about!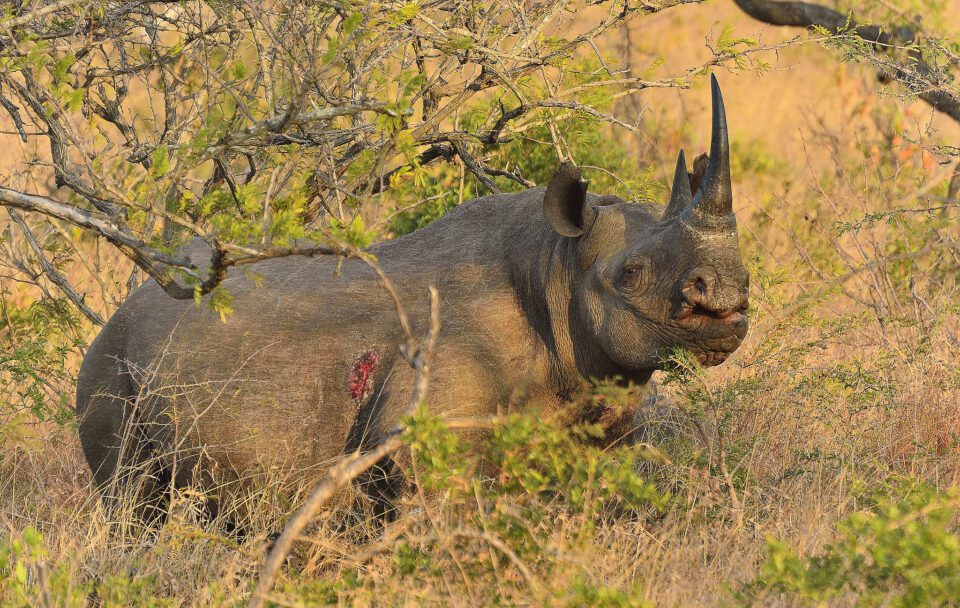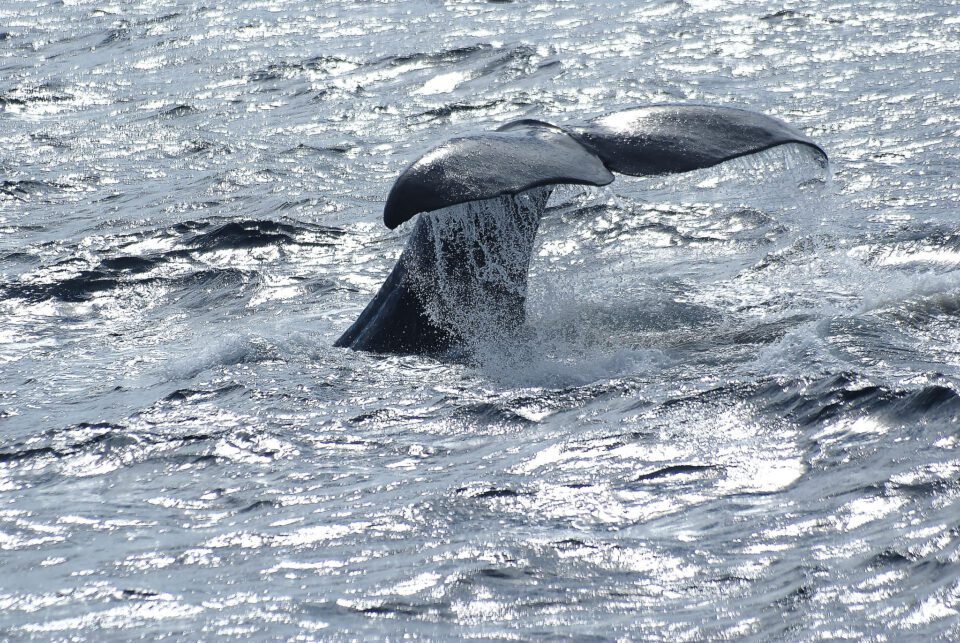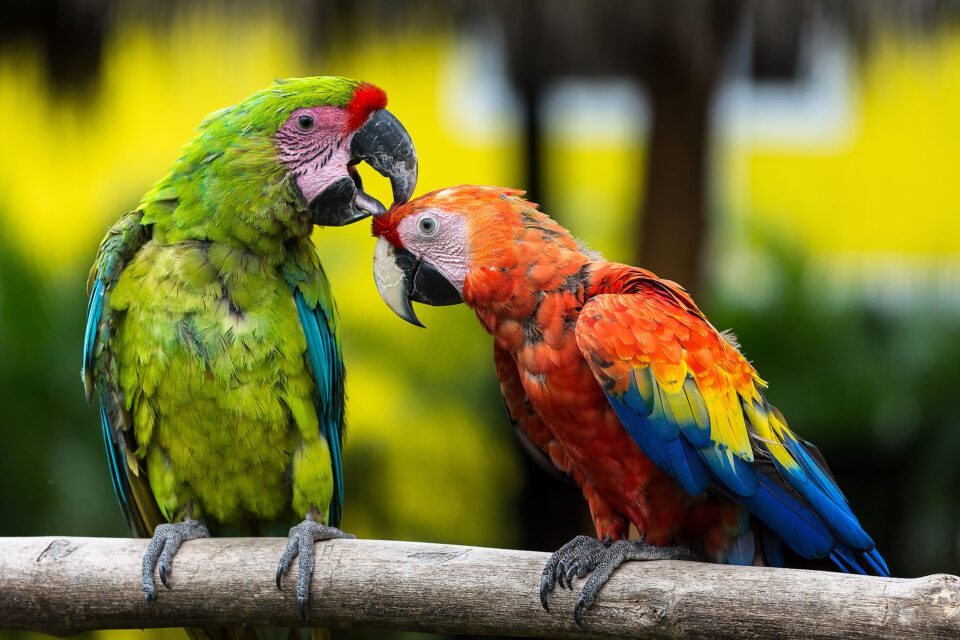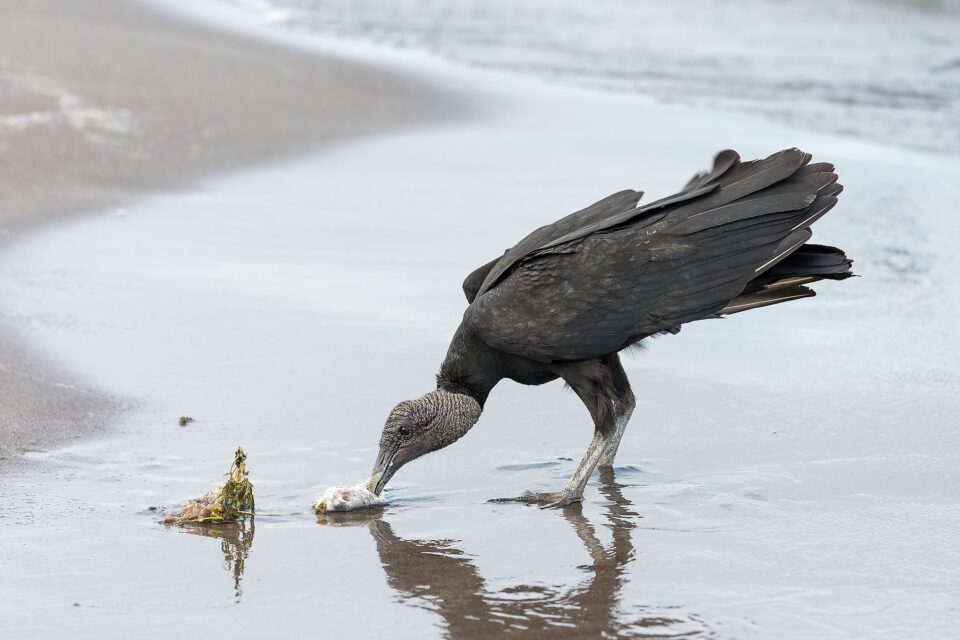 ---
This guest post has been submitted by John Erik Ellingsen, an amateur wildlife photographer from the UK.