One of my favourite times to photograph garden plants and flowers is first thing in the morning after a fresh rain. All of the colours and textures seem richer after the rain dapples them with water droplets.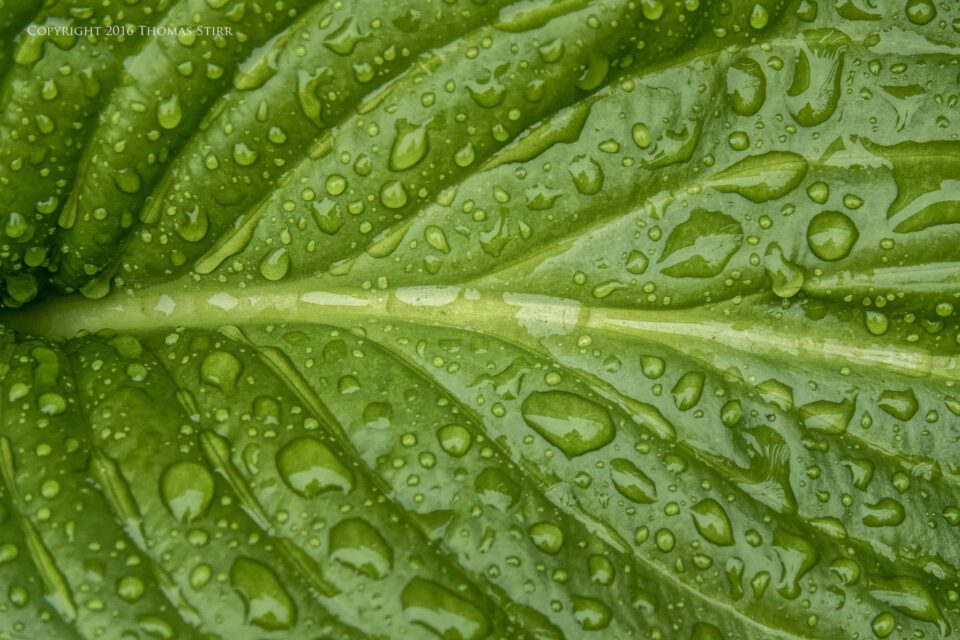 Even the smallest and simplest of flowers take on a new look as they wear rain drops like small jewels.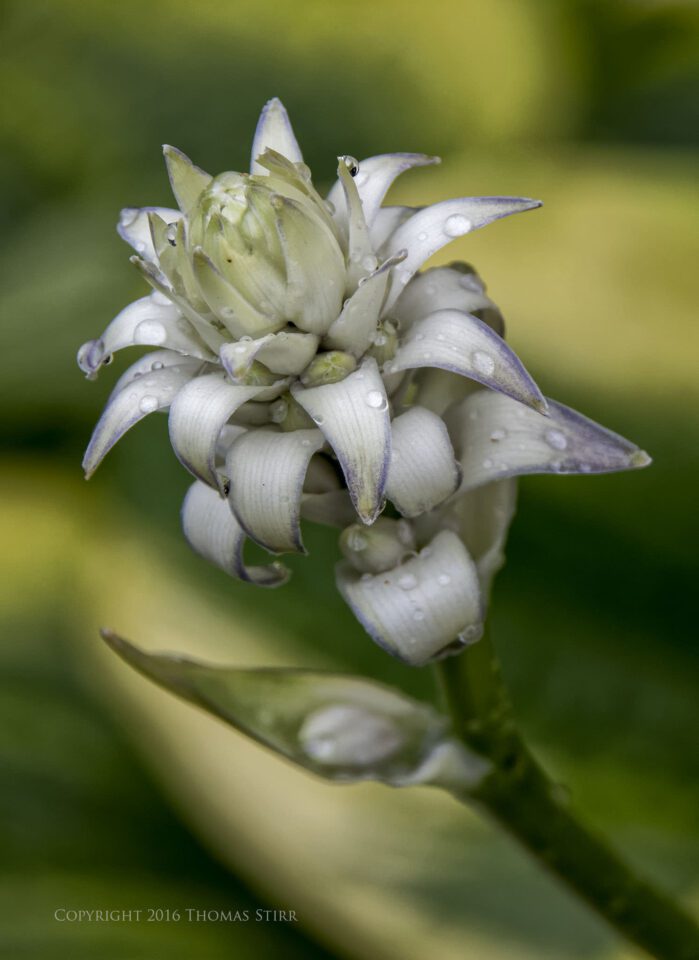 The overcast conditions allow the flowers to proudly display their rich colours.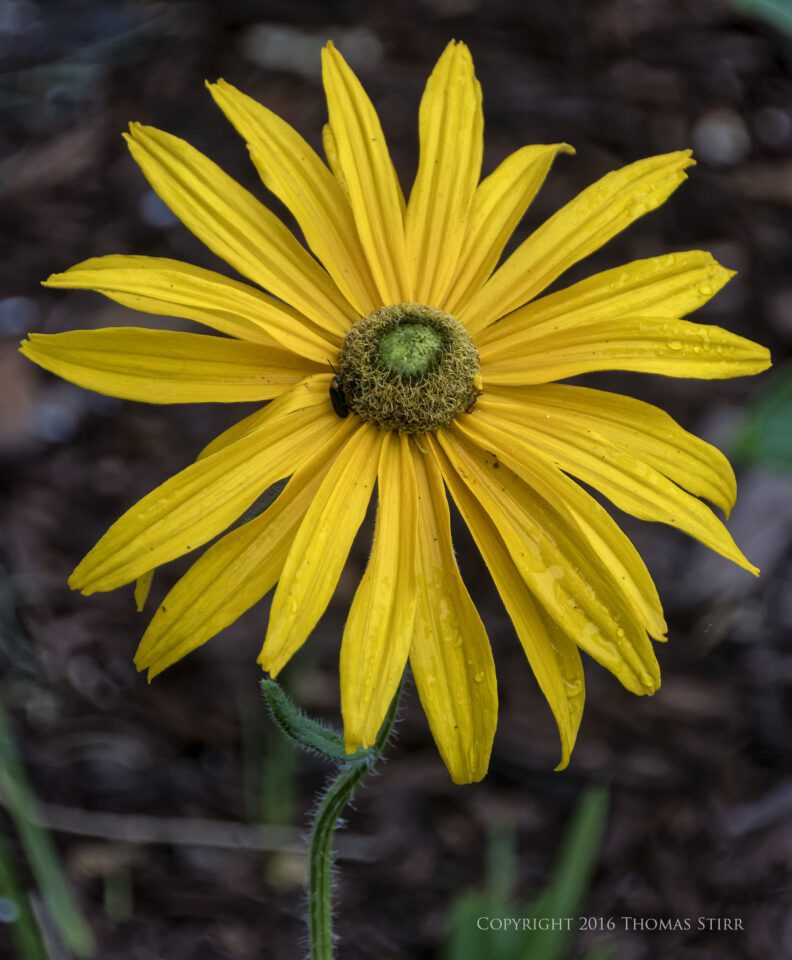 It always fascinates me to observe where the rain drops congregate, sometimes seeming to defy gravity by stopping on the slope of a leaf or petal.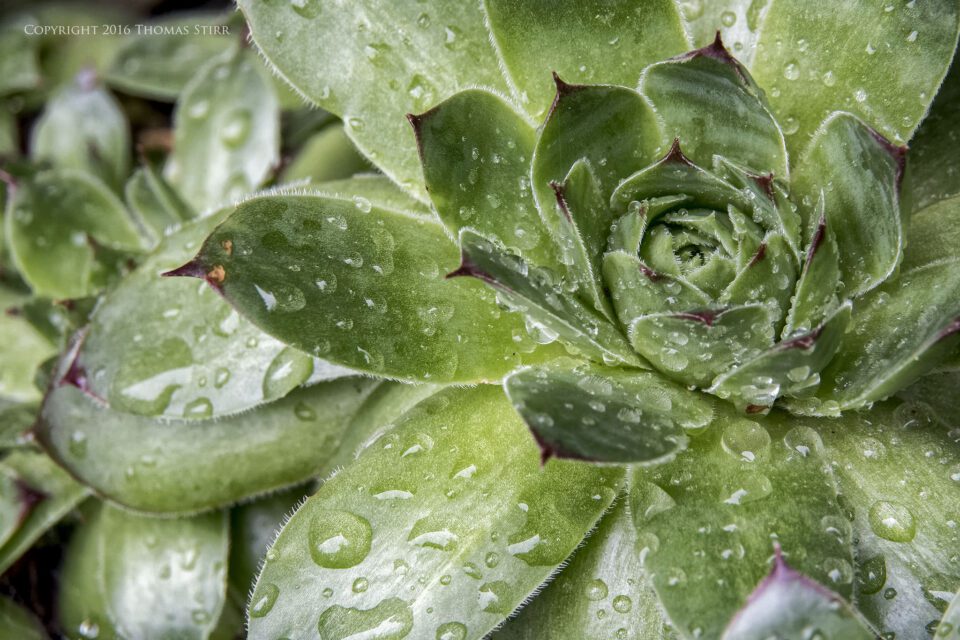 I like how many plants take on a freshly scrubbed look, glistening even when the sun is still hidden behind clouds.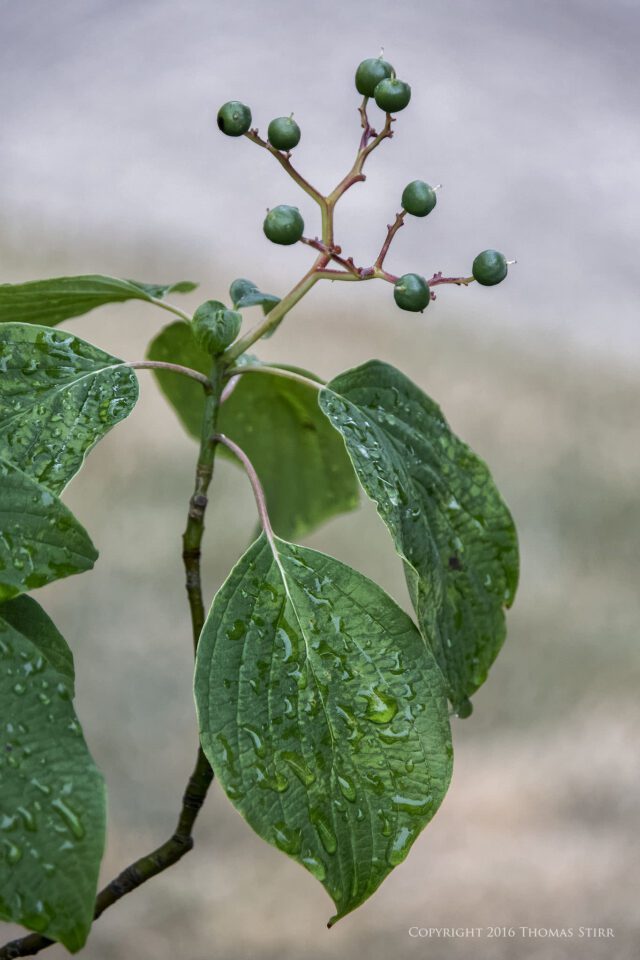 Some flowers take on more delicate shapes and details after a morning rain.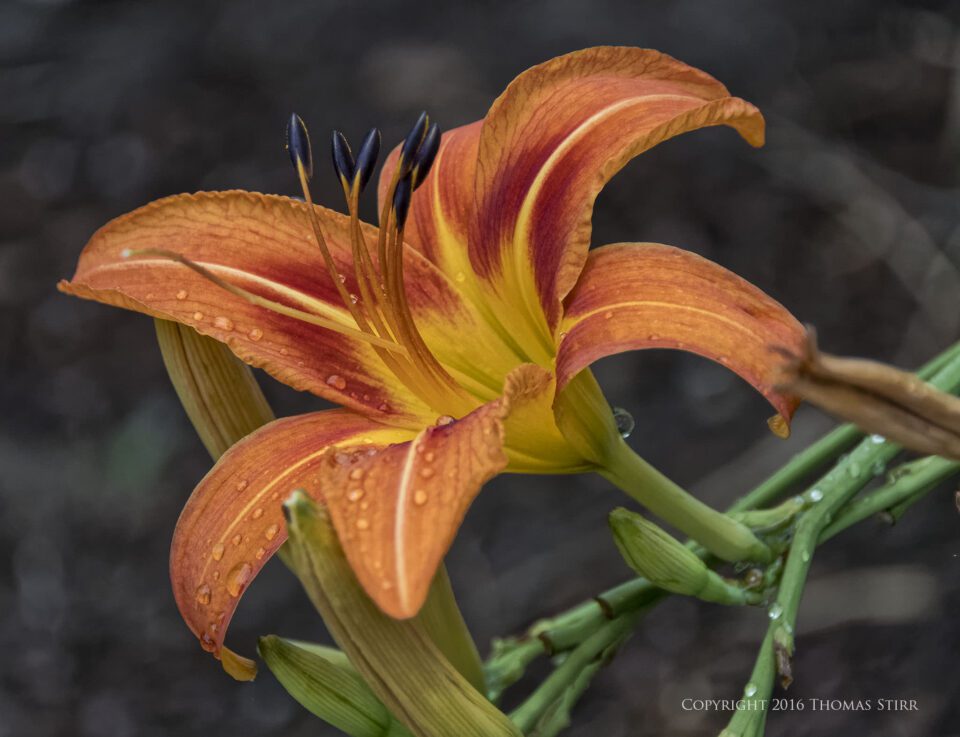 My eye is always attracted to angles and I enjoy finding them when framing a plant image, and using them as corner exits.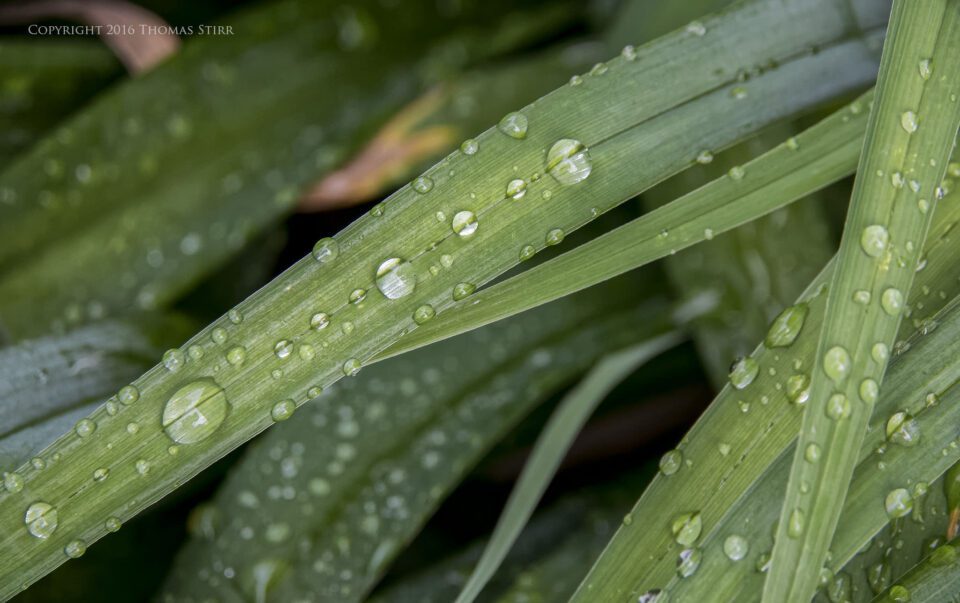 I set up both of my Nikon 1 J5s when I went out to capture these images this morning. One was fitted with the 1 Nikon 10-100mm f/4-5.6 zoom lens, the other with the 1 Nikon 30-110mm f/3.8-5.6 zoom along with a 21mm MOVO extension tube.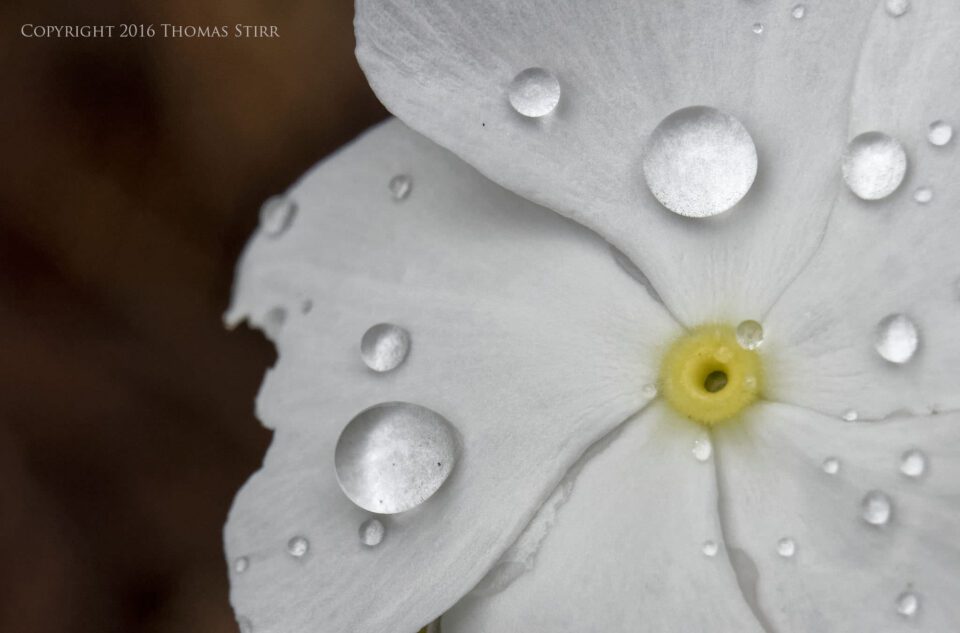 I captured the image above and the one that follows with the help of the 21mm MOVO extension tube.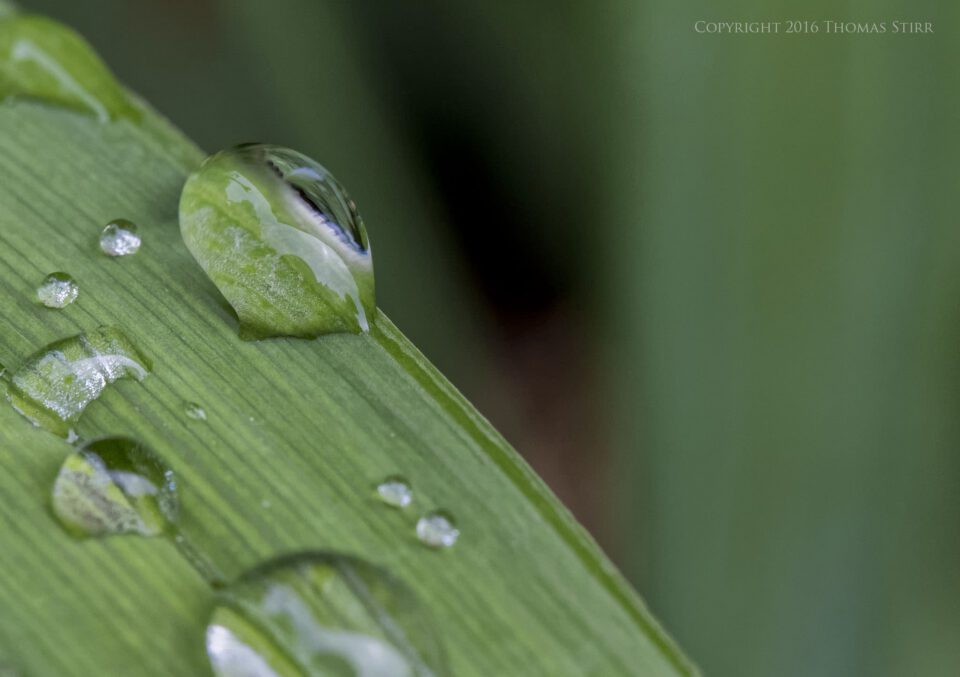 I also used this combination to photograph the bud in the next image.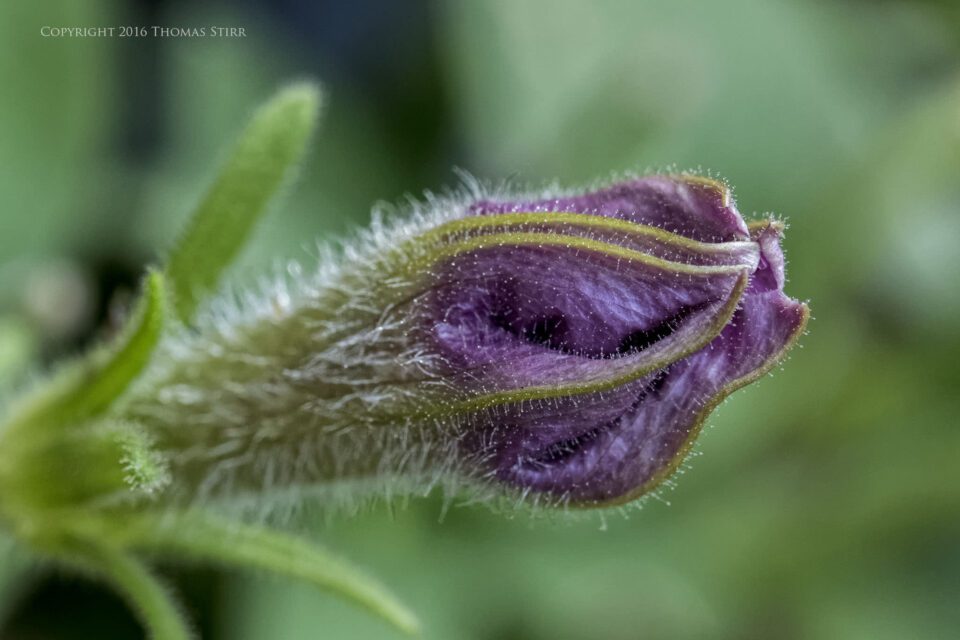 I often look for image opportunities with the leaves of plants, finding cascading water droplets especially appealing.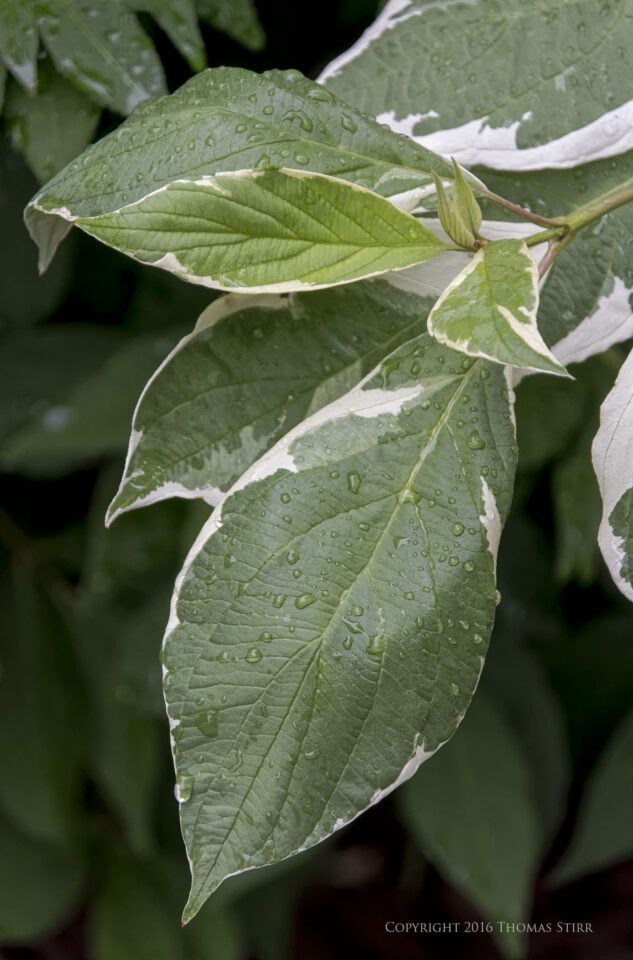 Sometimes using an extension tube with a larger flower can yield an interesting combination of petal twists and curls.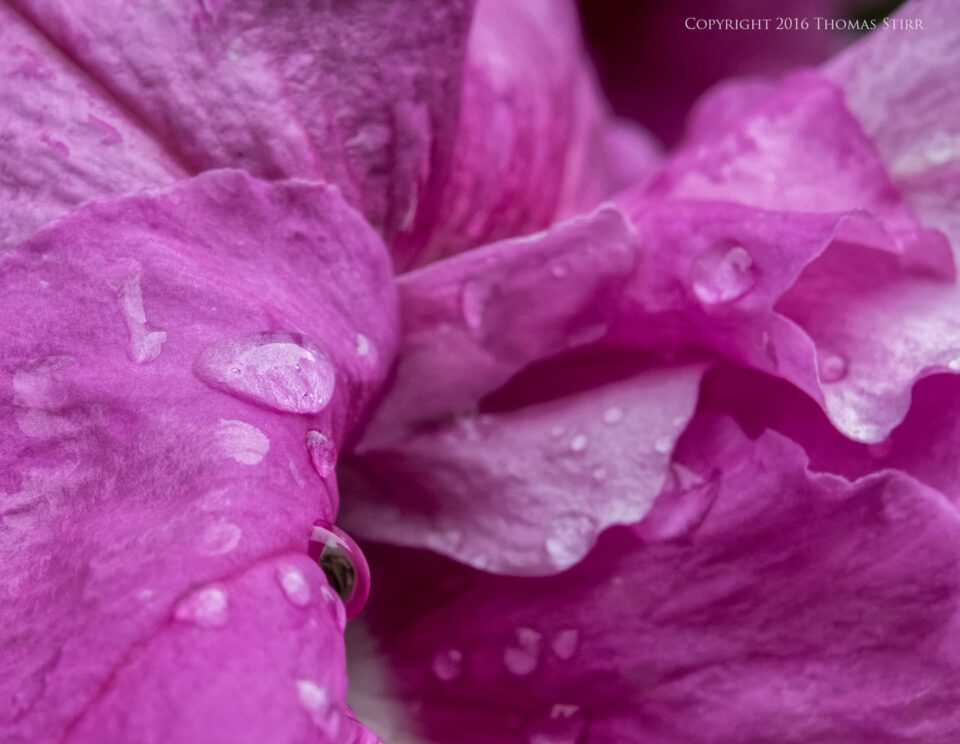 I also enjoy highlighting water droplets on leaves by creating very simple compositions that also have a feeling of flow to them.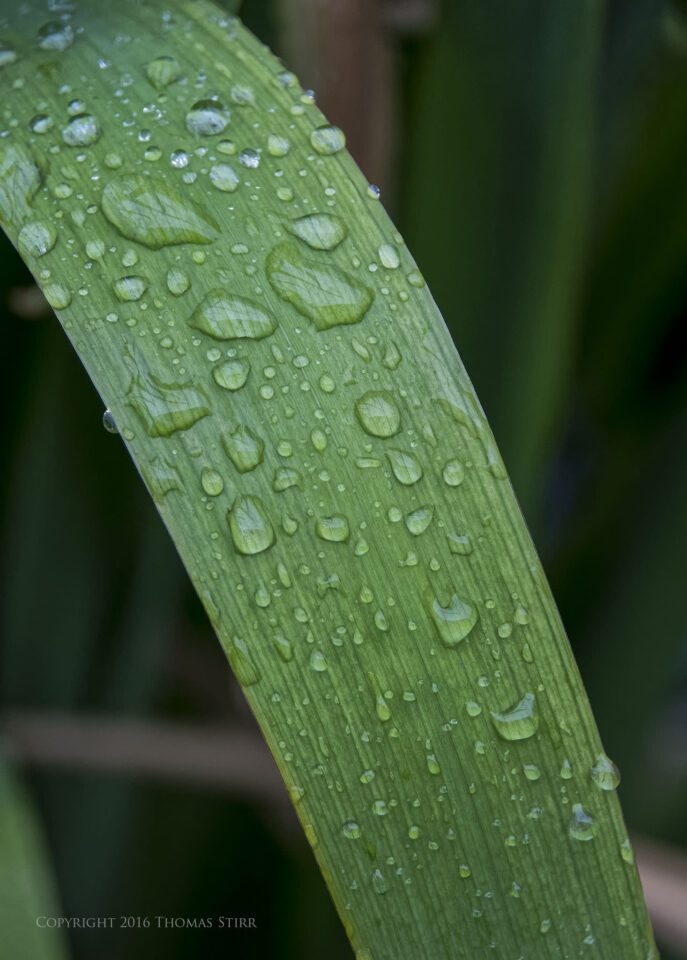 A very special treasure is finding an intricate flower dappled with a multitude of water droplets.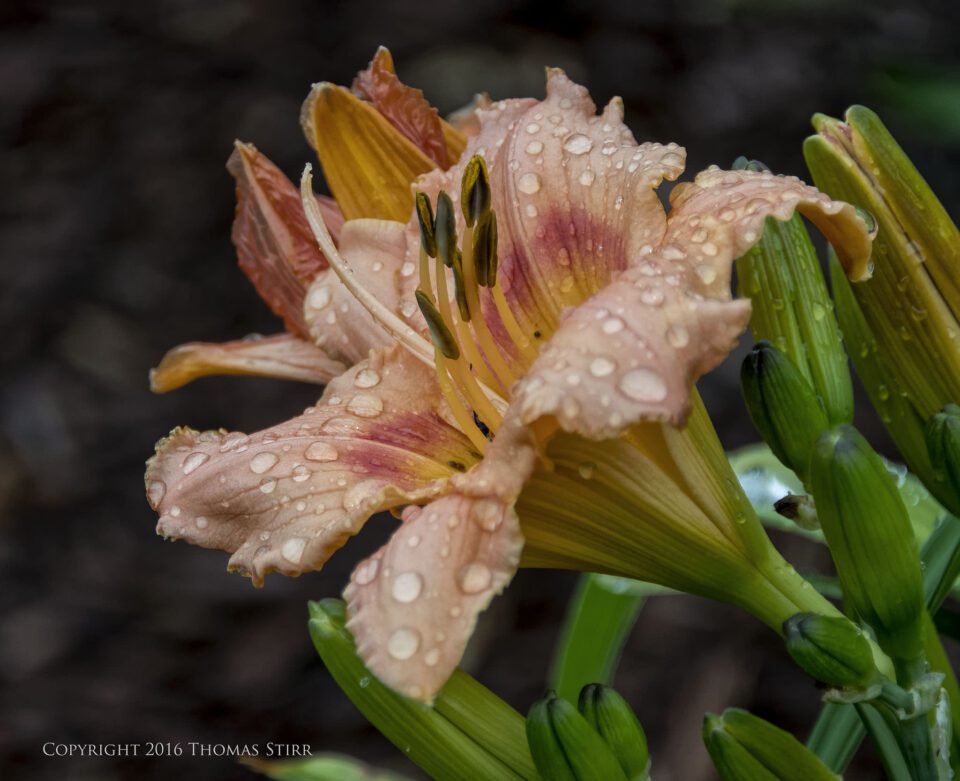 The best thing about photographing 'after the rain' is that all many of us have to do is simply go out outside in our own yards.
Technical Note:
All images were captured hand-held with a Nikon 1 J5 and either a 1 Nikon 10-100mm f/4-5.6 zoom lens, or a 1 Nikon 30-110mm f/3.8-5.6 with a 21mm MOVO extension tube. All images in this article were processed from RAW files using my standard process of OpticsPro 11, CS6 and Nik.
Article and all images are Copyright 2016 Thomas Stirr. All rights reserved. No use, adaption, or reproduction of any kind is allowed without written consent. Photography Life is the only approved user of this article. If you see it reproduced anywhere else it is an unauthorized and illegal use.