There's a saying that goes, "It's not what you do, it's how you look doing it." This is true to a certain extent. A photographer dressed in the latest hunting fashion with a 600mm f/4 lens on a carbon fiber tripod looks impressive. But there are times when simple clothing and an inconspicuous camera clearly win the day.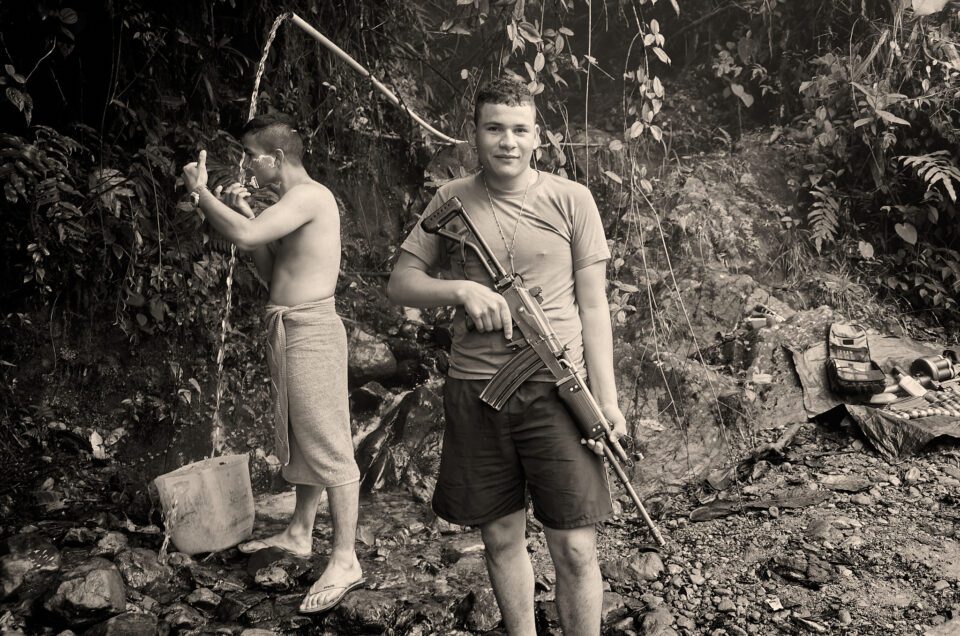 As I prepare for my third expedition to Colombia, I'm going through my archives and remembering my last trip in 2015. Colombia, troubled for years by a protracted civil war, had not yet signed peace accords with rebel groups at the time. Every now and then, you'd encounter military patrols in the cities and beyond. Even here, though, there was already a sense of easing tension in the air.
At that time, my photographer friends and I visited a biologically very valuable site in the western Andes, the Tatamá National Park. We were understandably attracted to the area by the many bird species, including several endemic and critically endangered ones. But it would be a shame to ignore other photographic motifs when they present themselves.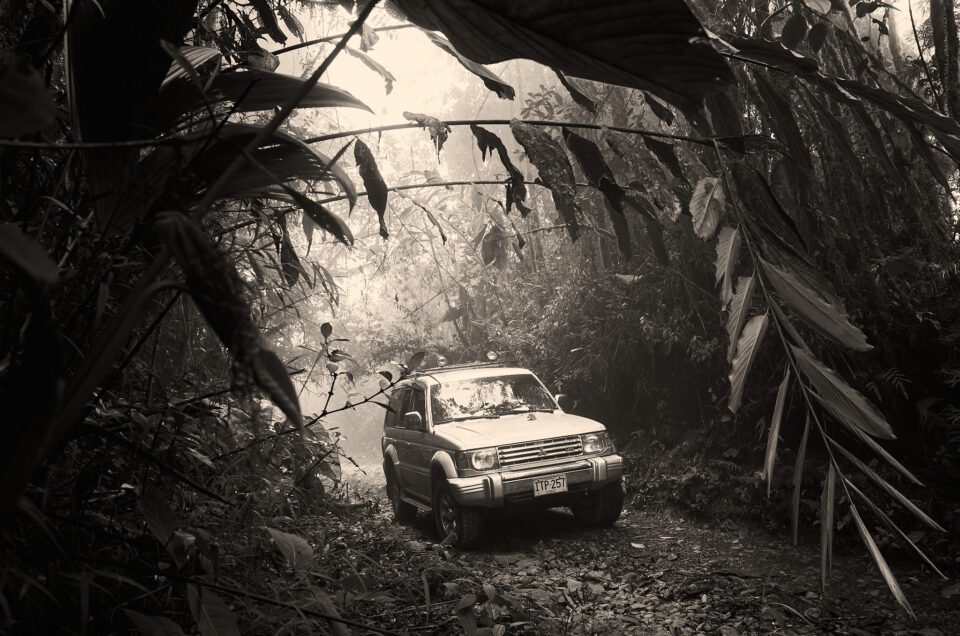 When photographing animals in the middle of nature, a lot of photographers will do a bit of landscape photography, too. However, those are not the only photographic genres to be found in the jungle. There is also, for example, reportage photography. But if such a moment comes, you need to be prepared mentally and also technically.
Driving slowly through the rough forest road that wound its way to the top of Montezuma Hill, we came across a small military outpost. Young soldiers in very basic conditions were camped along the road. Their job was to defend the military base with its radio towers at the top of the hill.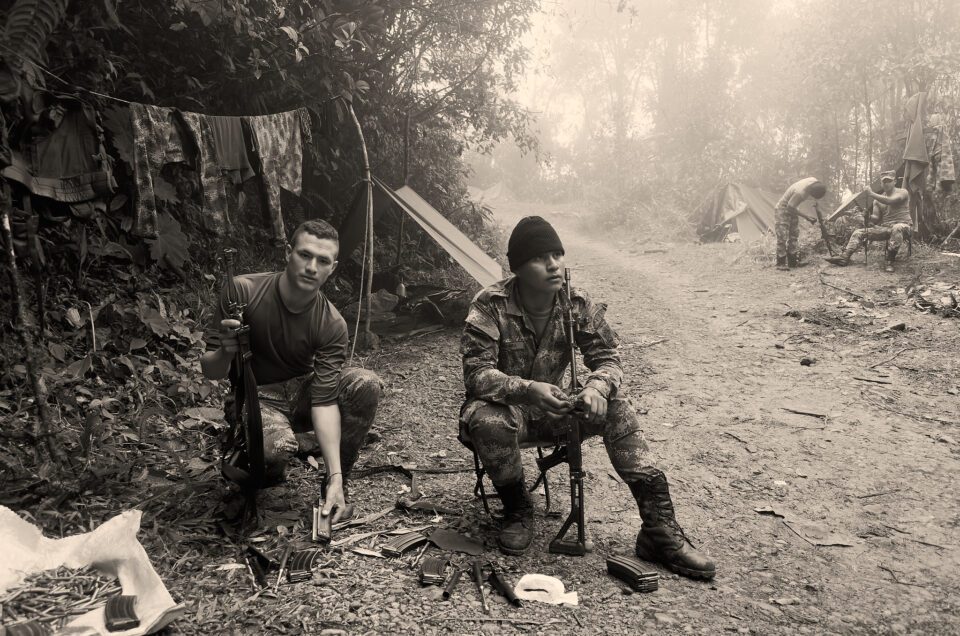 Our friends in the car in front of us decided not to stop. They only had their big professional cameras on their laps, fitted with large telephoto lenses. Even if you put something more "normal" on a camera like the Nikon D5 – say, a 24-70mm f/2.8 – it's still an intimidating camera. And you don't often want to have an intimidating camera when photographing people, let alone in military uniform. Fortunately, there was a camera in my pocket that was just perfect for these purposes.
My friends continued on, but I decided to stop and have a little chat with the soldiers. In my hand I had my inconspicuous Nikon Coolpix A. After being assured that I could take pictures, I was able to capture at least a few moments in the daily routine of these young soldiers. With the discreet Coolpix A, the mountain guards quickly ignored me and went about their daily activities.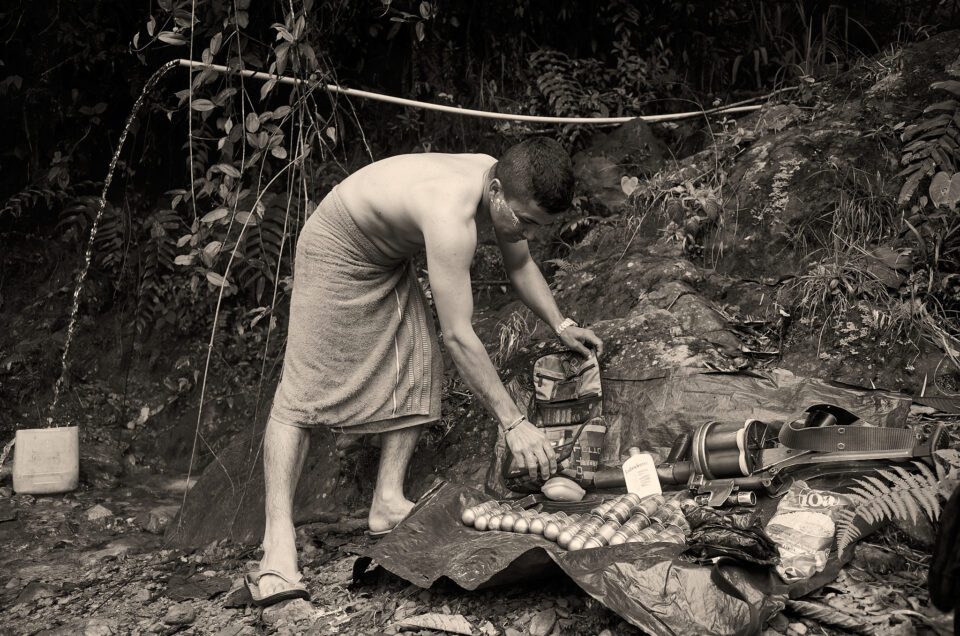 In such a humid environment, the soldiers spend most of their time preventing their weapons, ammunition, clothing and themselves from rotting. My photographic heart cheered at the contrasts. On the same piece of tarp lay hygiene supplies and a grenade launcher. Behind a casually discarded sub-machine gun, a soldier washes his laundry. A soldier shaving his face next to comrades cleaning their weapons.
The Coolpix A was a very special camera. At first glance, a compact camera – one of many. But unlike the vast majority of similar point-and-shoots, the "A" had an APS-C sensor. Incidentally, the same 16MP sensor was in the Nikon D7000 at the time. Nikon made the bold decision to equip the camera with a lens with a fixed focal length of 18.5mm (28mm full-frame equivalent) and a maximum aperture of f/2.8.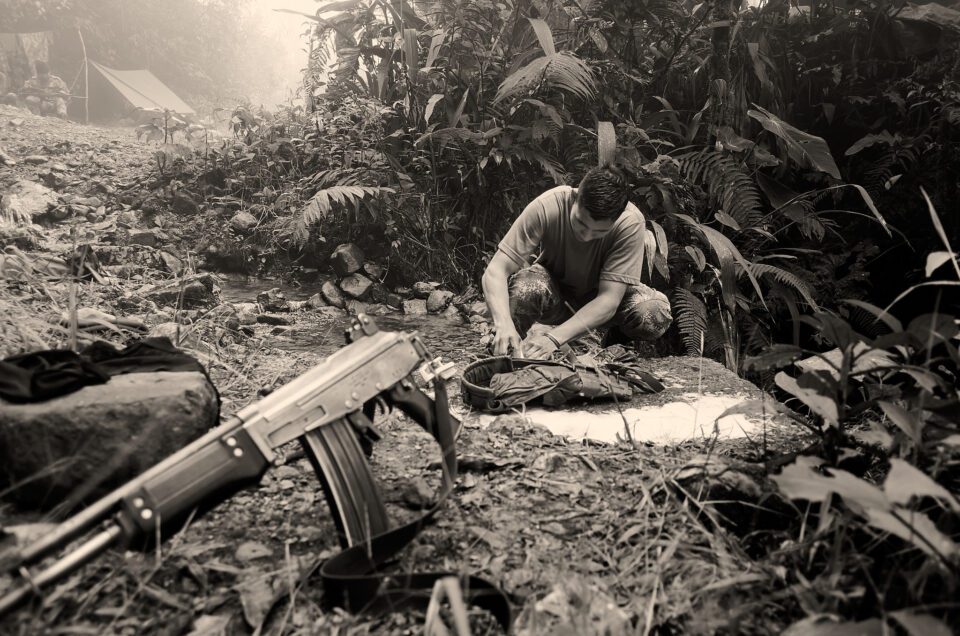 Add to that a really a very compact body, solid ergonomics, and impressively good image quality, and the camera is excellent for this type of photography. I used the word bold in the previous paragraph. Unfortunately, Nikon ran out of boldness in this area of the market. They never made another point-and-shoot camera with an APS-C sensor. The Nikon Coolpix A was thus the only one of its kind. Too bad.
About three years after the Coolpix A was launched, Nikon had ready a whole line of three compact cameras with the DL (Digital Lens) mark. These cameras were to have a 1-inch type sensor, along with 18-50mm, 24-85mm, and 24-500mm ranges (all full-frame equivalent). Do you not remember those cameras? No wonder. Nikon went as far as running an advertising campaign and shipping some copies of the camera to dealerships, when they abruptly cancelled the project, and all the beautiful Nikon DL cameras ended up in the scrap heap.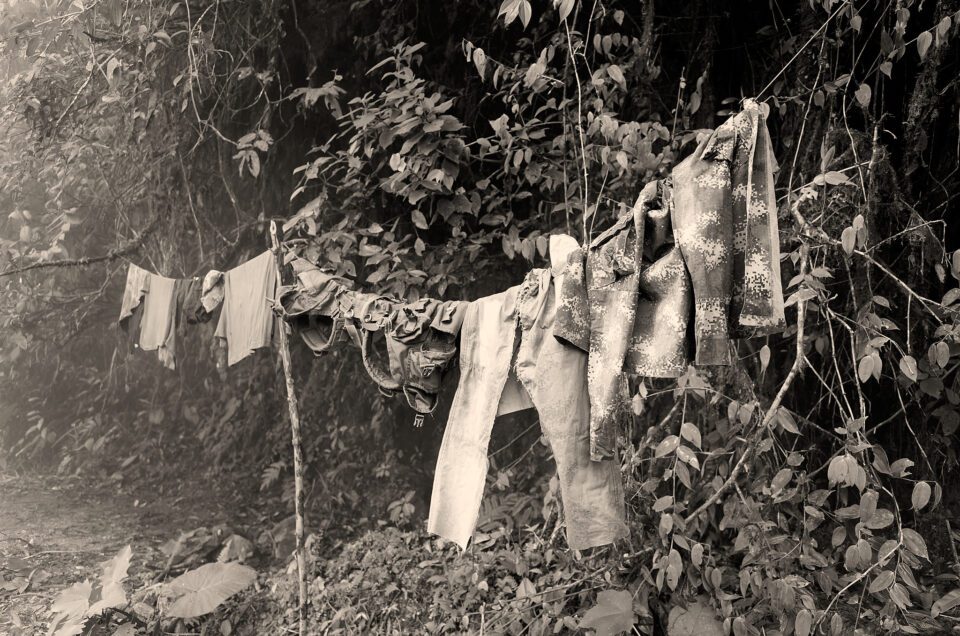 It's true that mirrorless is gradually filling this niche anyway, so maybe we do not have to despair for long. A Nikon Z30 with, say, the upcoming 26mm f/2.8 pancake lens, or the yet-to-be-announced 24mm DX pancake, could fill a similar void. Not to mention the avalanche of smartphones, which have practically pushed the inconspicuous pocket camera out of the game.
Sure, even I often reach for my mobile these days, even though I have a photo backpack with two cameras in it. But no smartphone can replace the physical size of the sensor and the feel of a real camera. At least for now.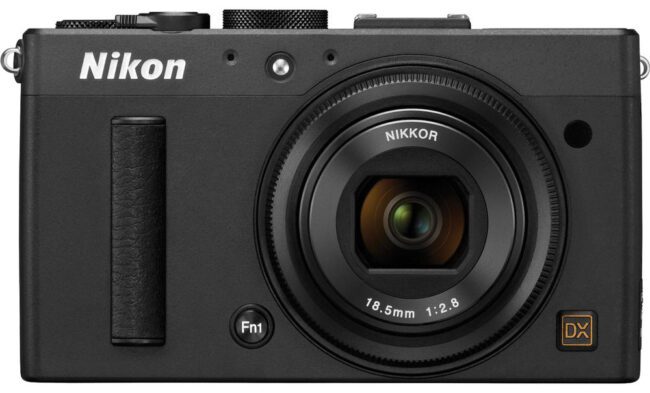 What camera should you get if something like this sounds appealing? There is the aforementioned Z30, as well as similar Sony and Canon cameras, but a few companies still make fixed-lens compact cameras with large sensor sizes.
One popular example is the Ricoh GR III, which has an 18.3mm f/2.8 lens (a 28mm equivalent focal length) and an APS-C sensor size. Its 24.2MP resolution is slightly higher than the Coolpix A. The camera is still very compact, so you can easily slip it into your pants pocket.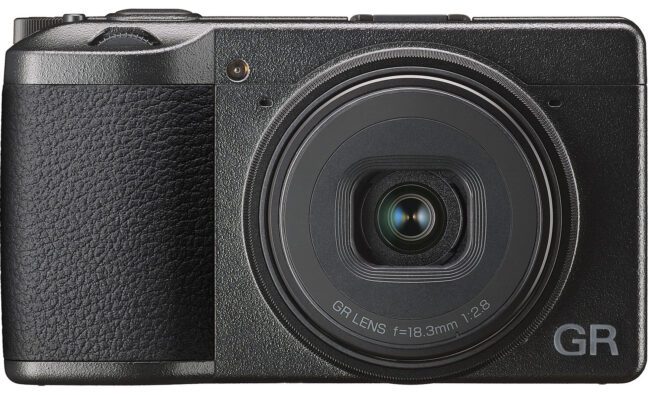 A slightly larger camera is the FUJIFILM X100V. In addition to its beautiful retro look, it also has a viewfinder. For DSLR or MILC users, a viewfinder is a given, but it's quite an exception in this segment of the market. The camera has a 26.1MP APS-C sensor and a slightly longer 23mm f/2 lens (which is equivalent to a 35mm focal length).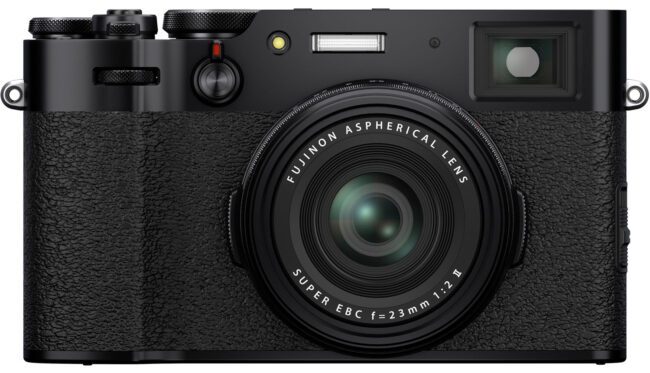 Another interesting option is the Sony Cyber-shot RX1R II. Its lens is 35mm with a maximum aperture of f/2. This time, the camera indeed has a full-frame sensor (43.6MP). However, due to the protruding lens, some larger pockets will be needed. It's also expensive at $3300.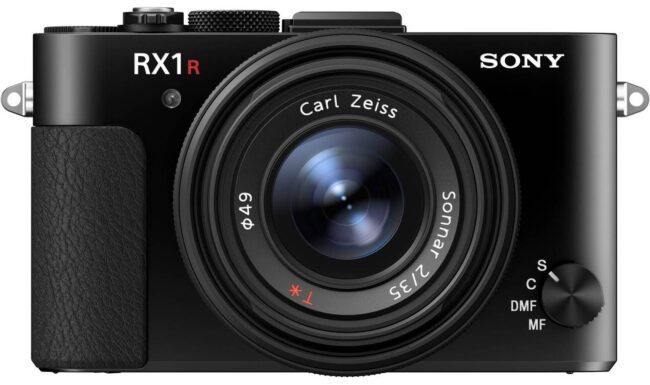 The last example comes from Leica, a quintessential company when you say "reportage." The M series is legendary in both its film and digital forms. The Leica Q2, however, fits better into the theme of this article. Priced at $5,795 or $5,995 in its khaki reporter's edition, this camera is much more expensive, but also highly featured. It has a 47.3MP full-frame sensor, and more importantly, a 28mm f/1.7 lens. But the robustness of the design and the lens' brightness have taken a toll on the camera's size and portability.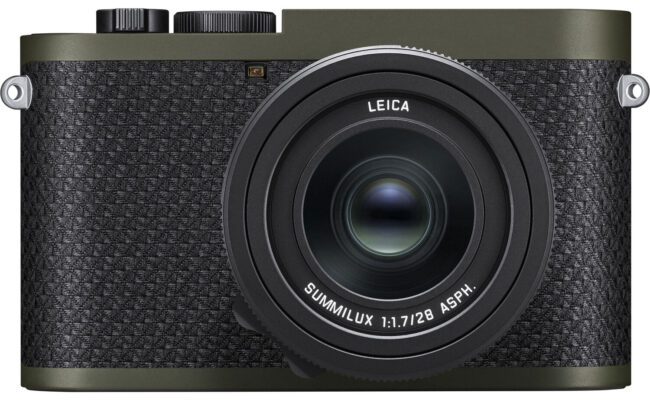 As you can see, compact, fixed-lens cameras aren't completely extinct yet, even though there aren't many choices if you want a full-frame or APS-C sensor. This makes the decision easier, at least to some extent. And what about you, do you have any of the above-mentioned inconspicuous cameras in your pocket? I'll be very happy if you share your experience with it in the comments below the article.