Well, Postcards From The Woods just didn't seem appropriate. It's not all foreign travel for Alpha Whiskey, though (well, mostly it is). Sometimes I'm happy to amble through the forest on a bright and breezy weekend afternoon. And while it was more about the walk than the photography I thought I would try to demonstrate how even the most ordinary of environments can provide interesting photographic opportunities. We can all marvel at stunning vistas captured from a mountaintop at sunrise but that's been done to death. Real creativity comes from challenging yourself to reveal something different from the places and subjects you see everyday. I'm not claiming to have that creativity myself but I'm willing to give it a try.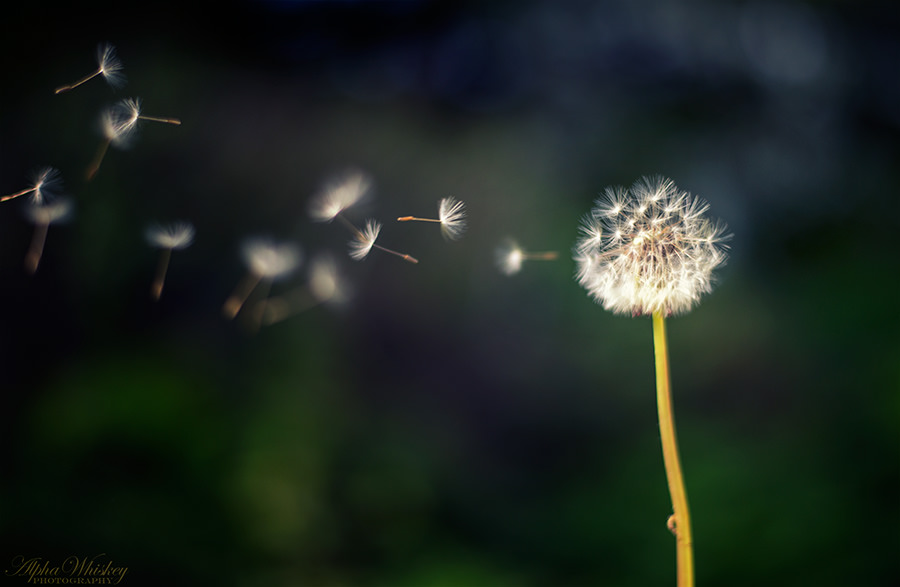 The forest is an absolute reservoir of stimulation, providing you with a buffet of compositional ideas. Towering tree trunks offer directional lines into the upper echelons of the canopy, while their branches intertwine to create the arterial scaffolding through which light leaks down to the ground. Walk into a densely wooded area and look up for an infinite array of patterns and constructs.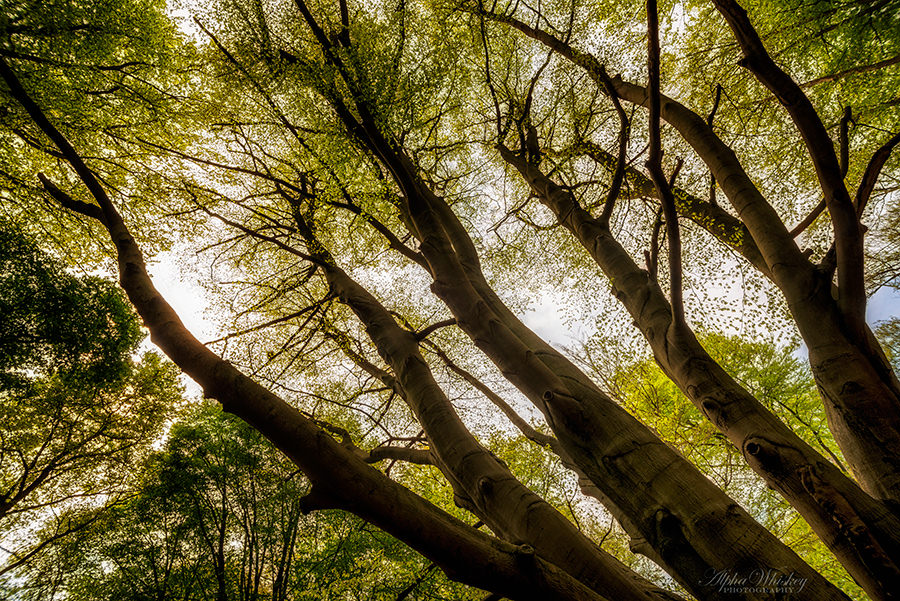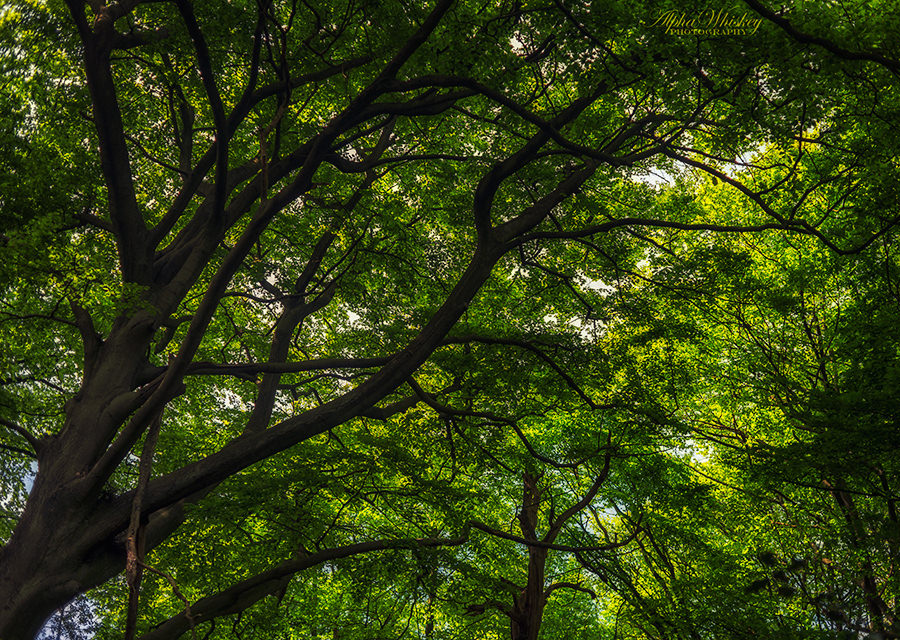 The light itself becomes the arbiter of composition, either by casting shadows and contrast, or illuminating secluded spaces.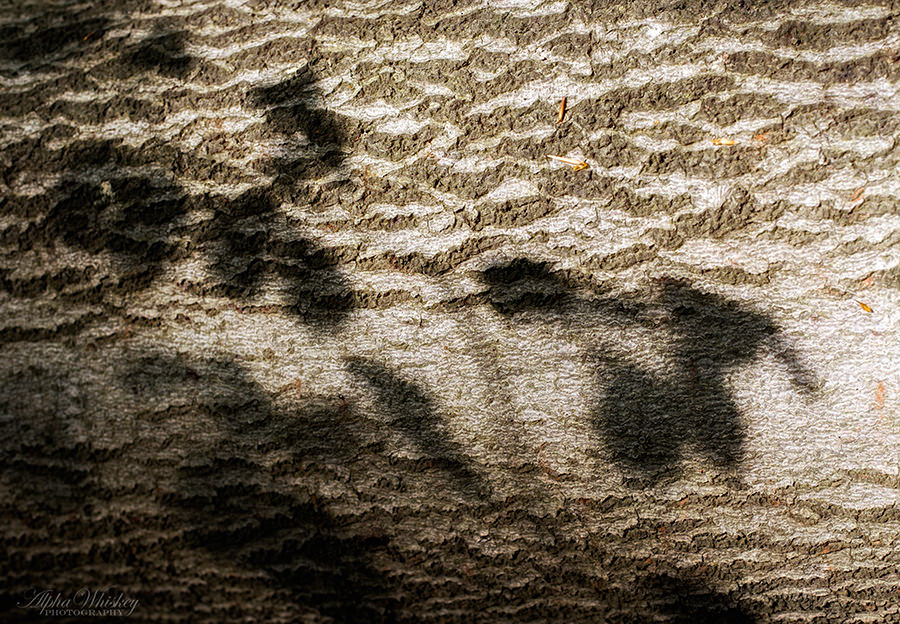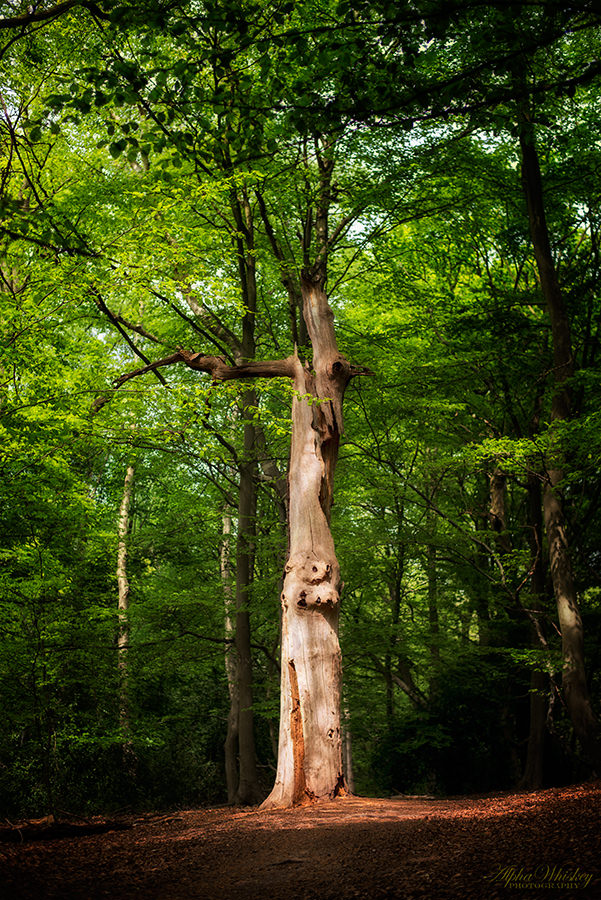 Of course, light will also cast radiance upon leaves, either in bunches or in isolation. Carefully using the spot meter allows you to expose for the light and render the surrounding much darker, thereby isolating your subject on the basis of its brightness.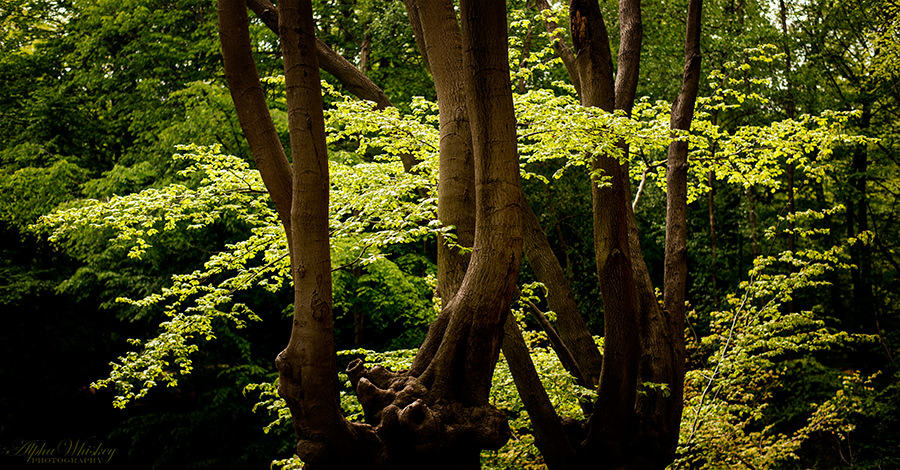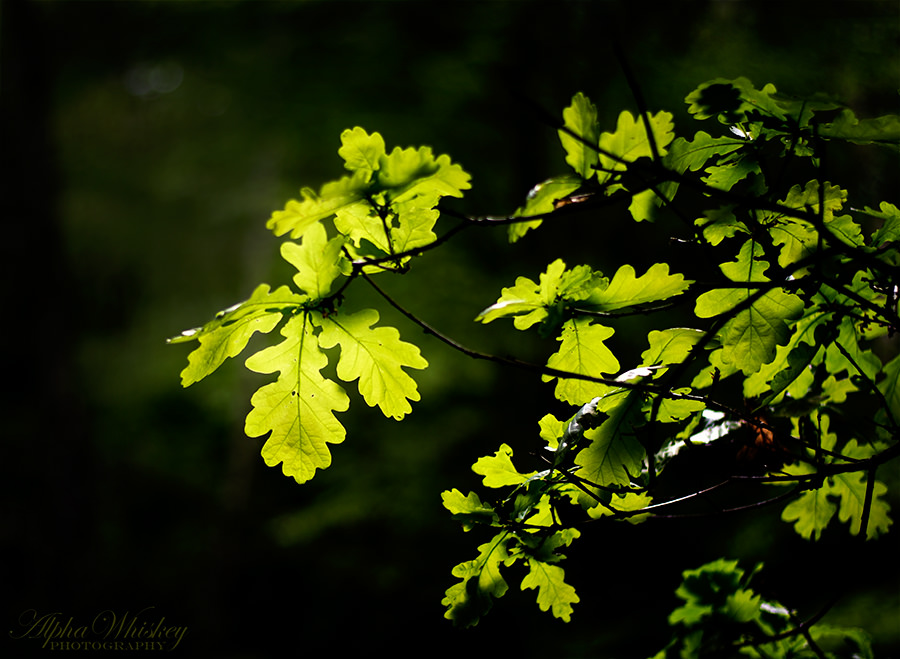 The tree trunks and branches themselves can do more than simply lead the eye; they can be the subject, having a variety of shapes, heights and structures. I was lucky enough to find one tree crossing its legs and another with a dinosaur for a branch. And I'm not even looking for this stuff; I'm just walking along observing.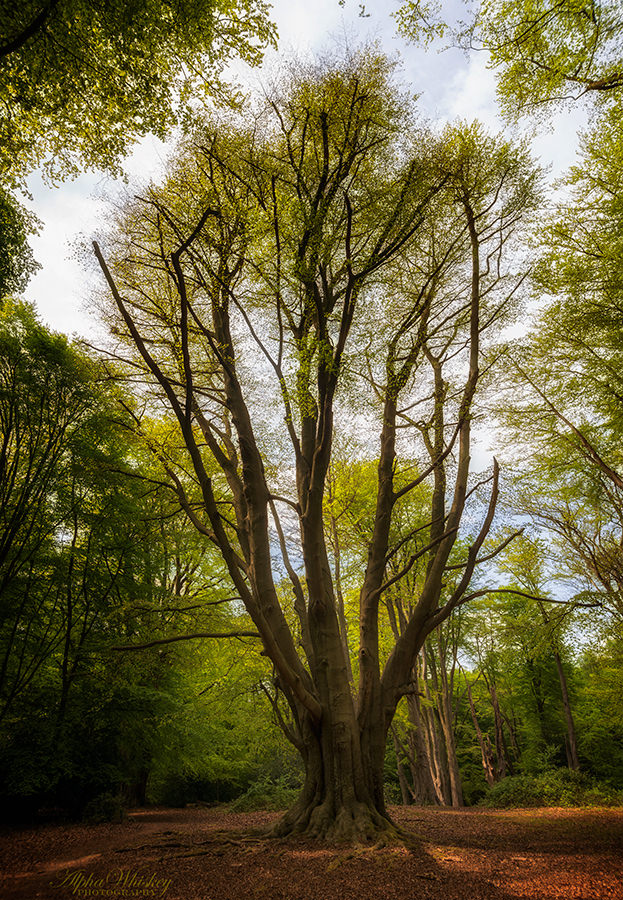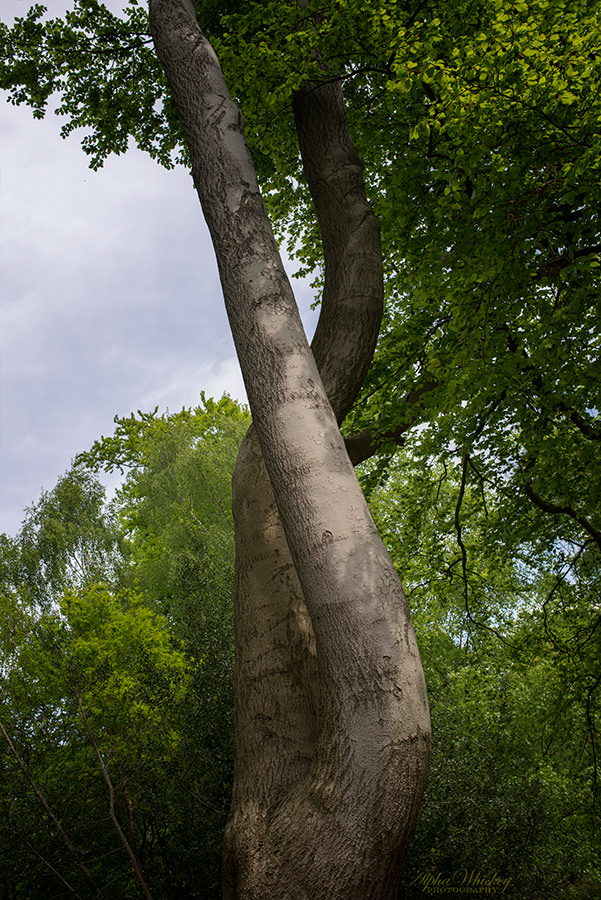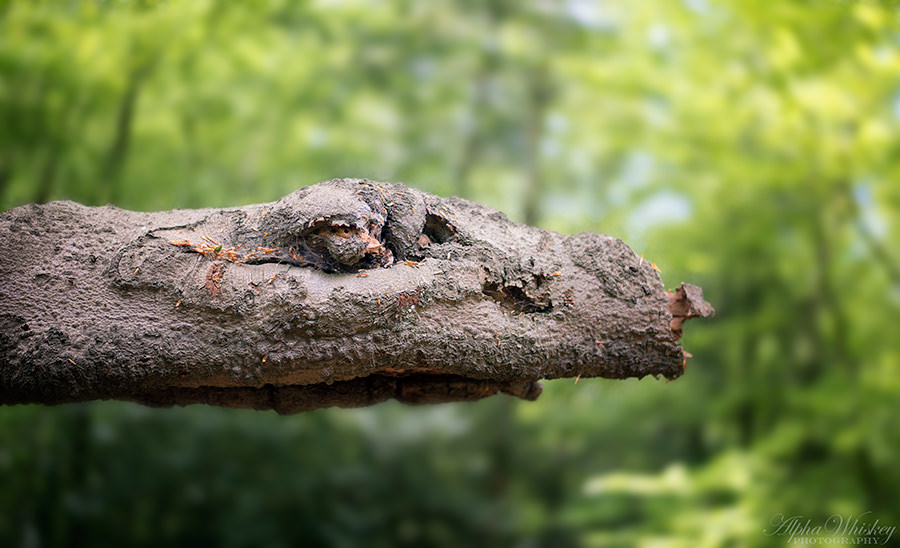 They can also be used as a convenient means of framing a subject, as I tried to do with my accompanying friend here in one of those pockets of light. It's always a bonus to walk with someone and my friend also made a rather fetching lens caddy.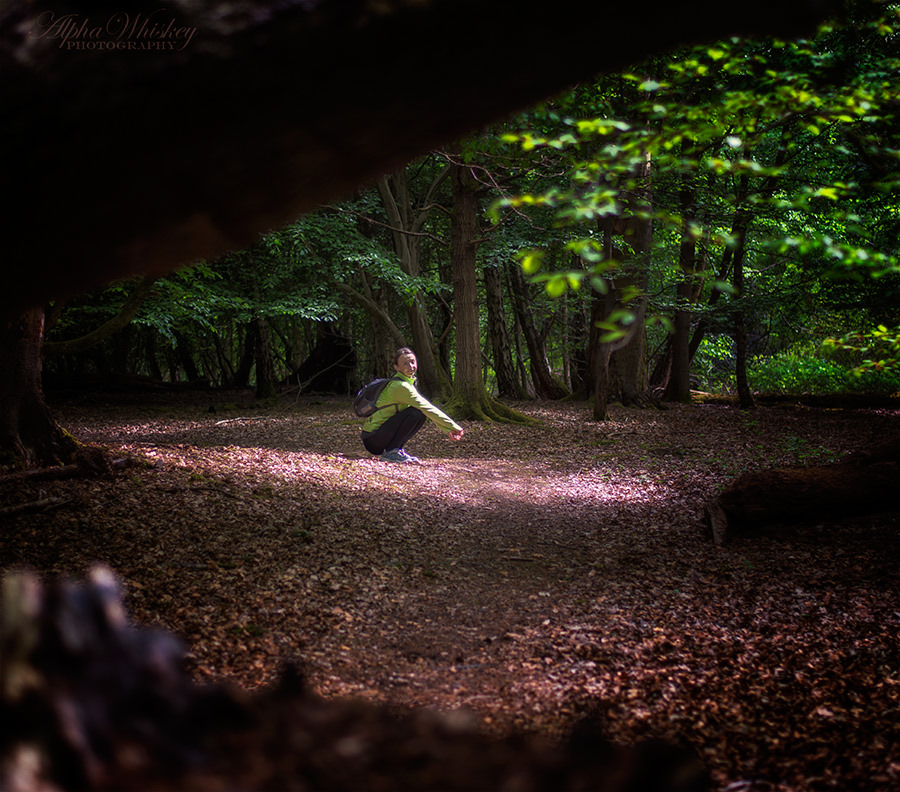 The devil is also in the details and there is obviously no end of flora and fauna in such a rich environment. A wide aperture will help isolate small plants or insects from their background, and a longer focal length (than I have used here) will provide better subject separation.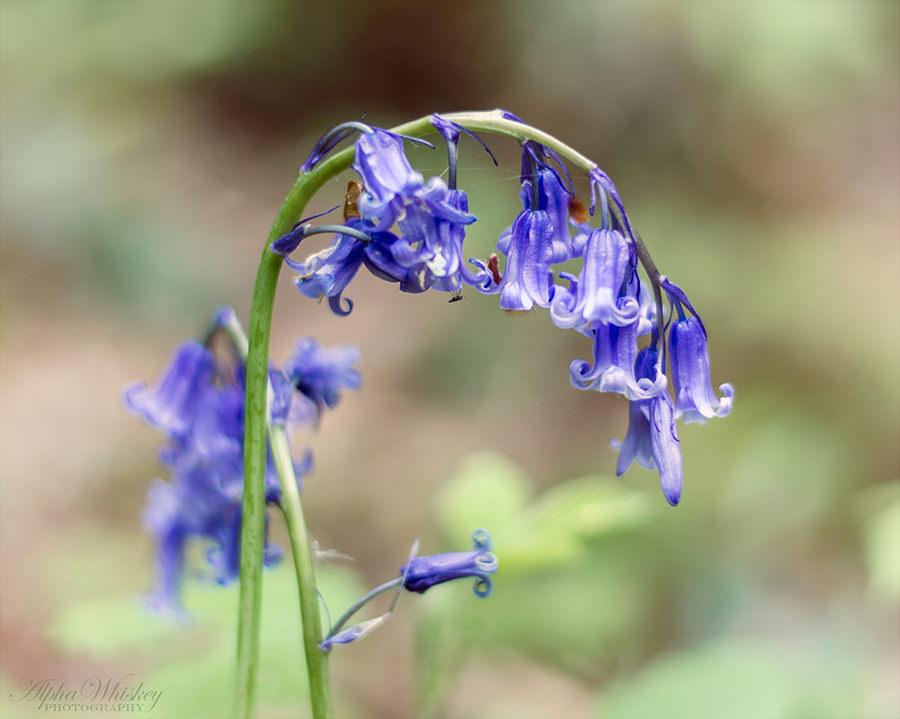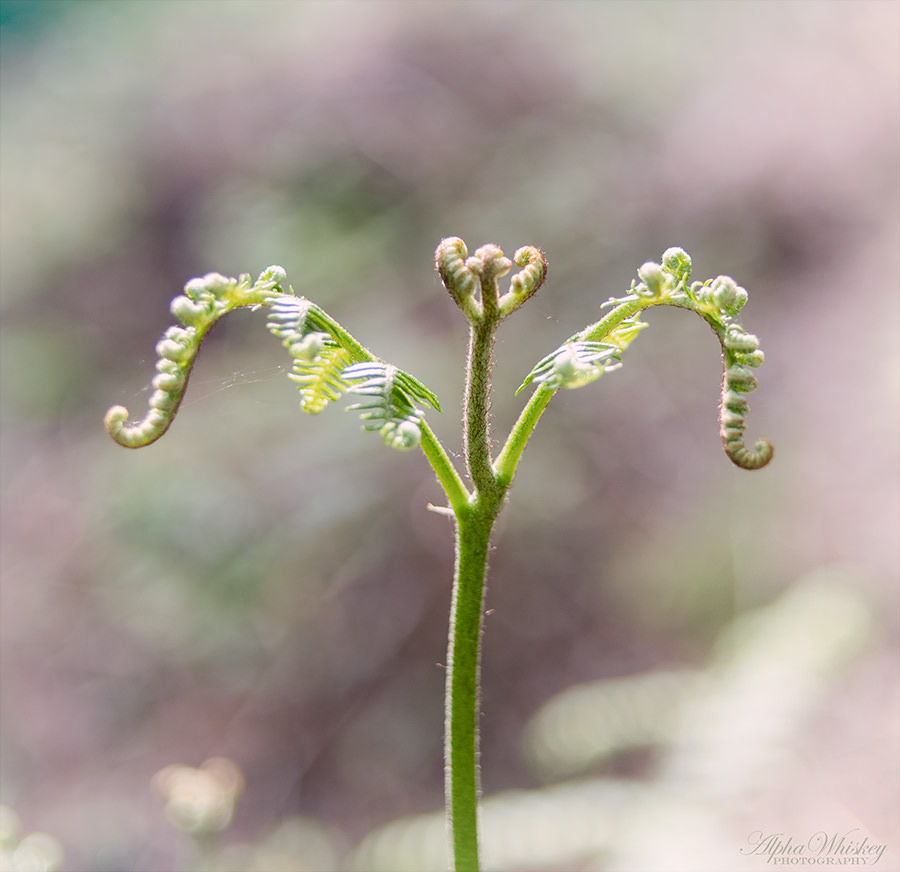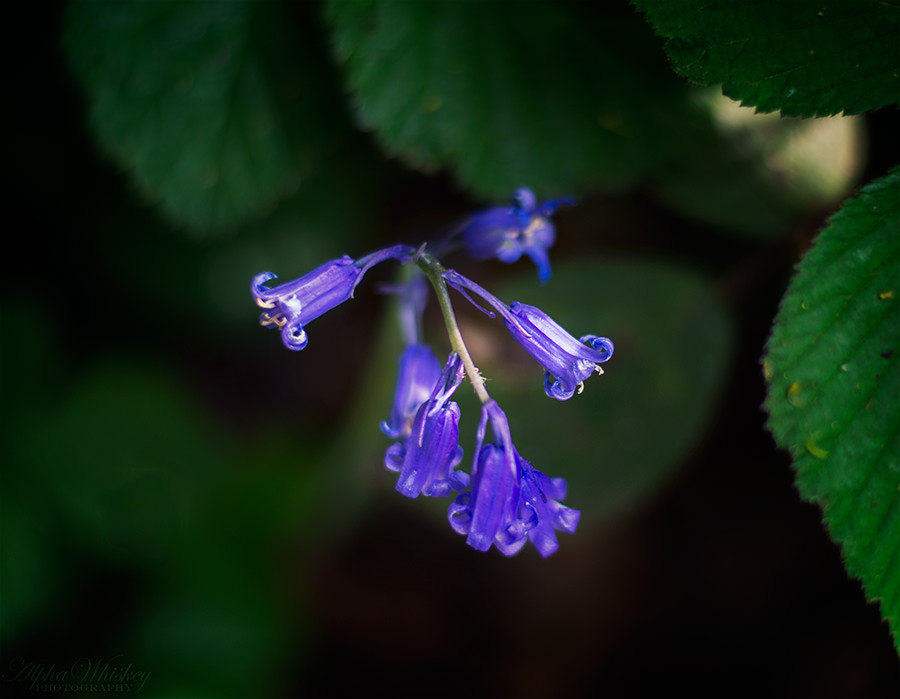 Gear wise I used the most important trifecta of equipment in my collection, namely my brain, eyes and legs. Anything else was a just couple of small primes. While I don't care to please the colour averse among you, I took on board some of the 'feedback' from my previous post and actually desaturated some of the hues. Heaven only knows how terrible they look on your monitors now. And while I would stress that revealing something about your subject should be done at the location with creative composition and lighting, it is true that our processing is part of the revelation. Nasim himself taught me that (so in fact he's to blame for my crappy images! Just kidding, Nasim.) Aim not only to capture the scene as you find it, but to reveal its potential as you imagine it. It might be a trifle dull otherwise.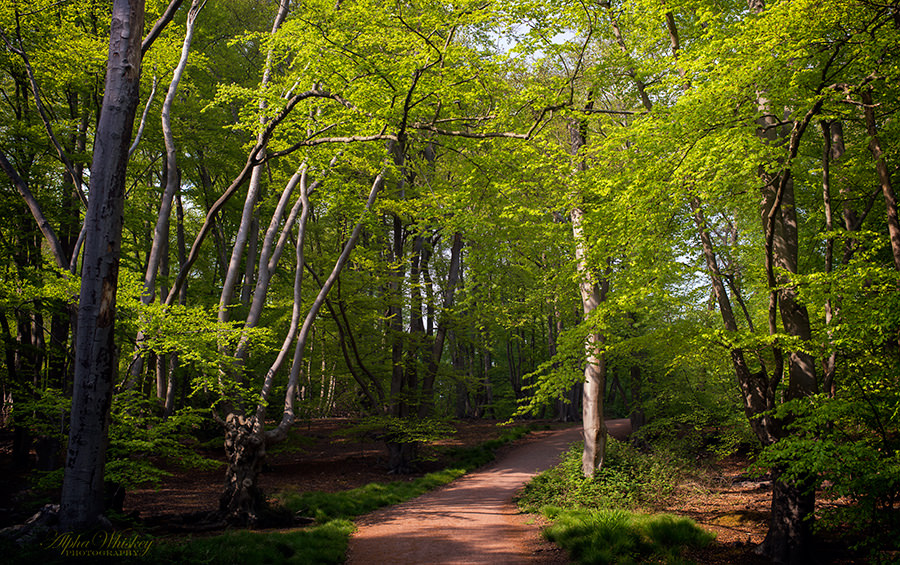 Anyway, apologies for such a brief and simple post, but encouragement to practice your craft should arguably never be rationed. Use the impending summer weather to take a forest walk yourself. You're bound to find something interesting to shoot. More from my walk can be found here.
Good luck!