Utah has never been high on my list of places to visit. Having grown up in an arid, dusty landscape (northern Pakistan), I always gravitated towards greenery and the ocean. A couple of things happened that gradually changed that sentiment. First, as my interest in landscape photography grew, I kept encountering striking images out of Utah (and the Colorado Plateau in general). Then, along came an HBO series called "Westworld". Shot primarily in that part of the country, the show opened my eyes to some truly stunning high-desert, Mars-red, weirdness-popping out-of-the-Earth scenery. Finally, a flight from Denver to Southern California on a crisp day with clear views of this otherworldly landscape below, provided the push I needed to mobilize and visit this place.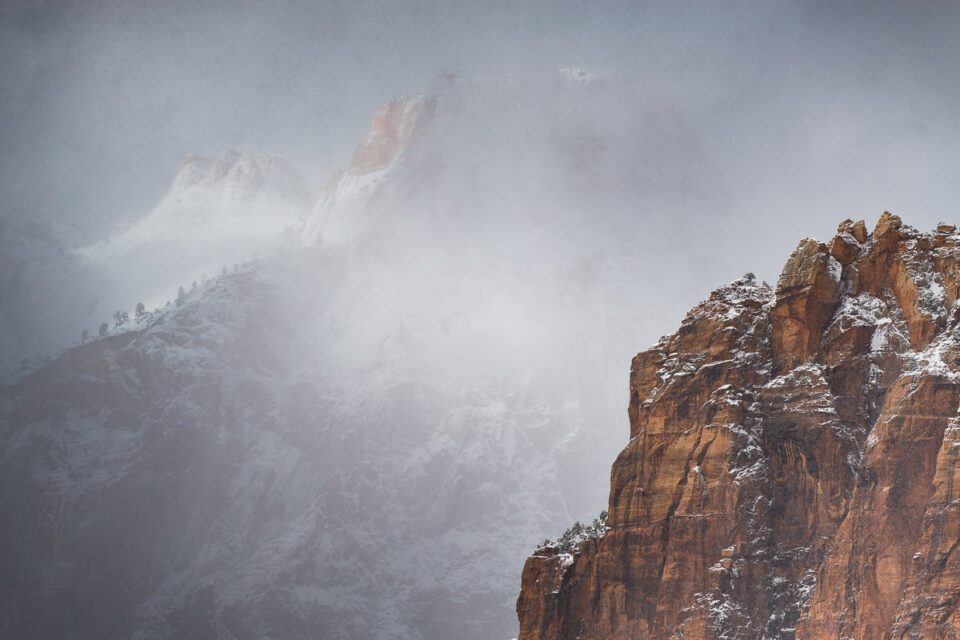 A plan was hatched for a three-day family road trip to Zion National Park in the Southwestern corner of Utah (all of my photography happens during the chaos and rush of travel with my family, including two young kids). Zion is roughly a two and half hour drive from Las Vegas, making it fairly accessible to residents of Southern California. We left on one of only two days of the year that it rains in our region. I was not complaining though, because the low thick clouds added a touch of drama to the landscape.
The image below represents one of our first encounters with the classic red landscape of this region: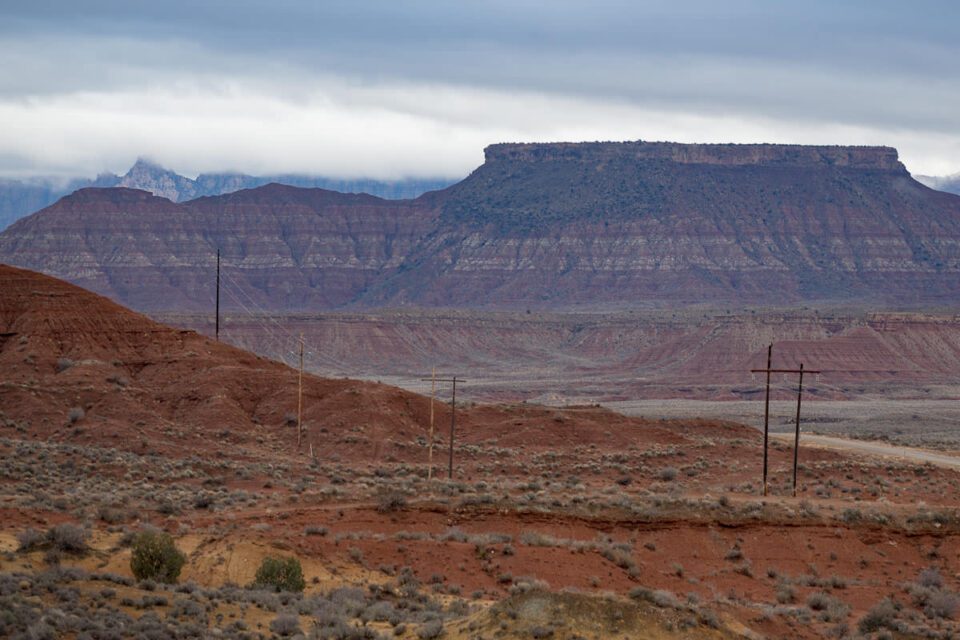 When we finally reached Zion, it was dusk and still drizzling. At higher altitudes, there was even a sprinkling of snow. The scenes that greeted us within the canyon were truly spectacular: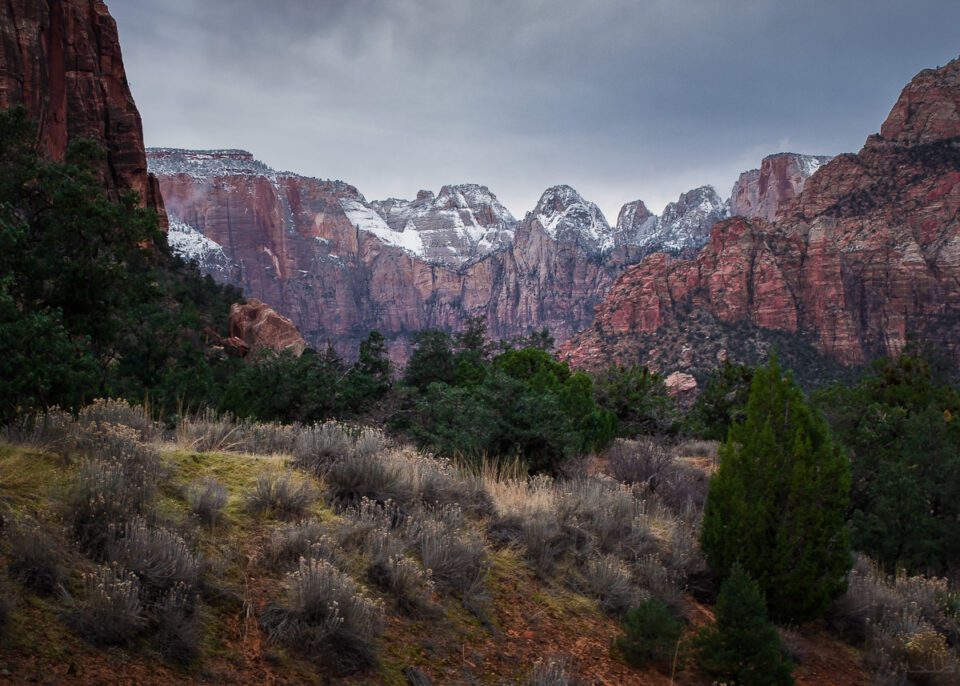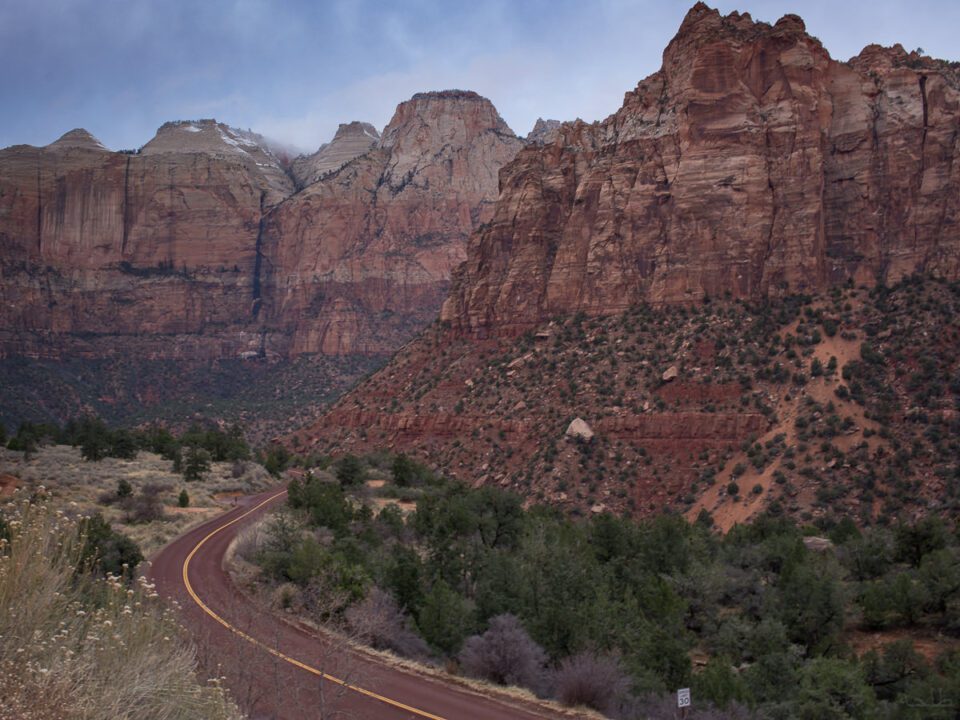 The next day, it snowed – quite a novel and enjoyable experience for us residents of the Southern California desert. We were cooped up in our hotel rooms, watching the snowstorm from our window. When there was a break, we ventured out. At that point, the park was truly a sight to behold. Because of the light drizzle and haze, my camera was not able to truly do justice to some of vistas we saw. But that's OK – because my eyes did.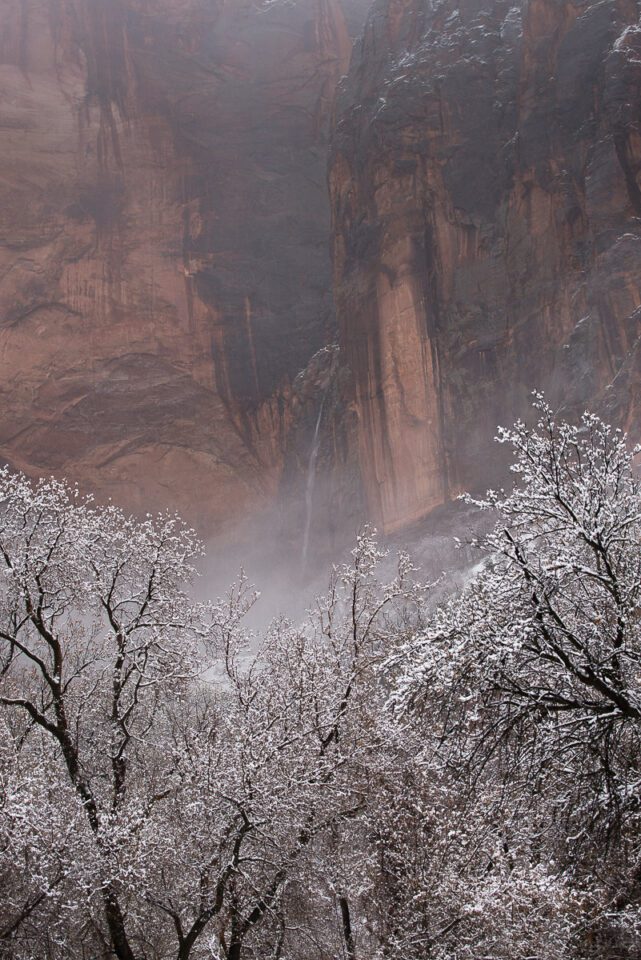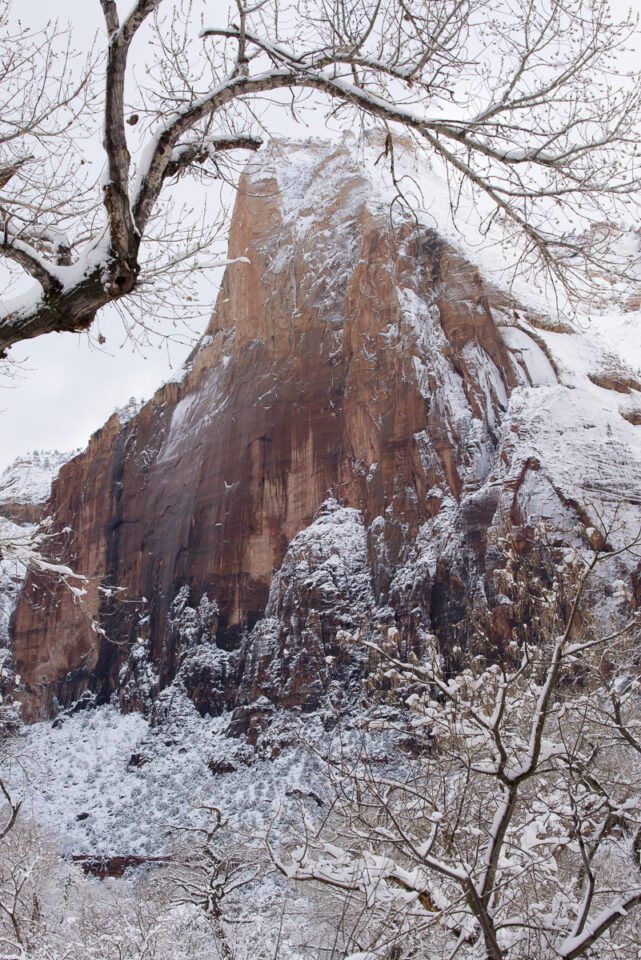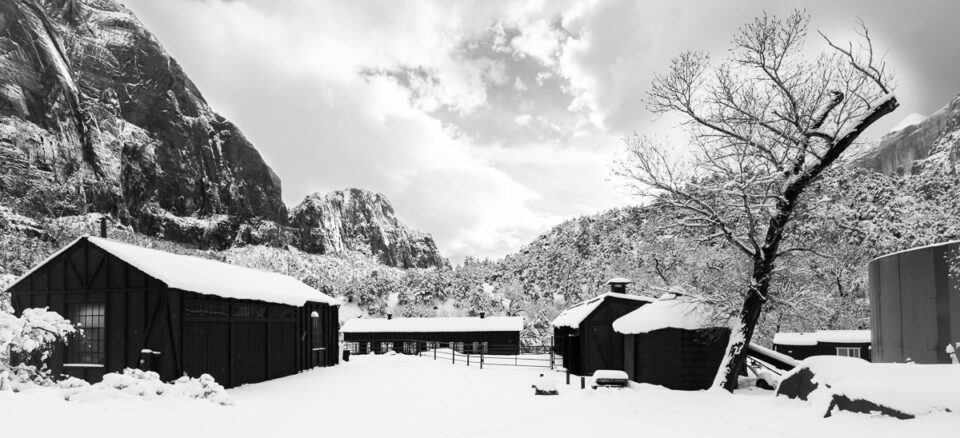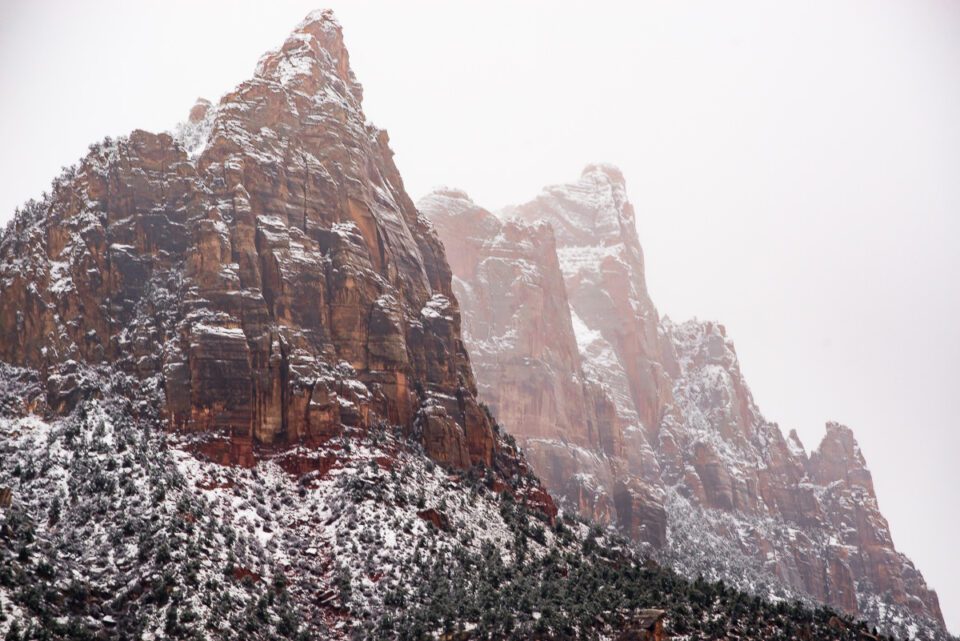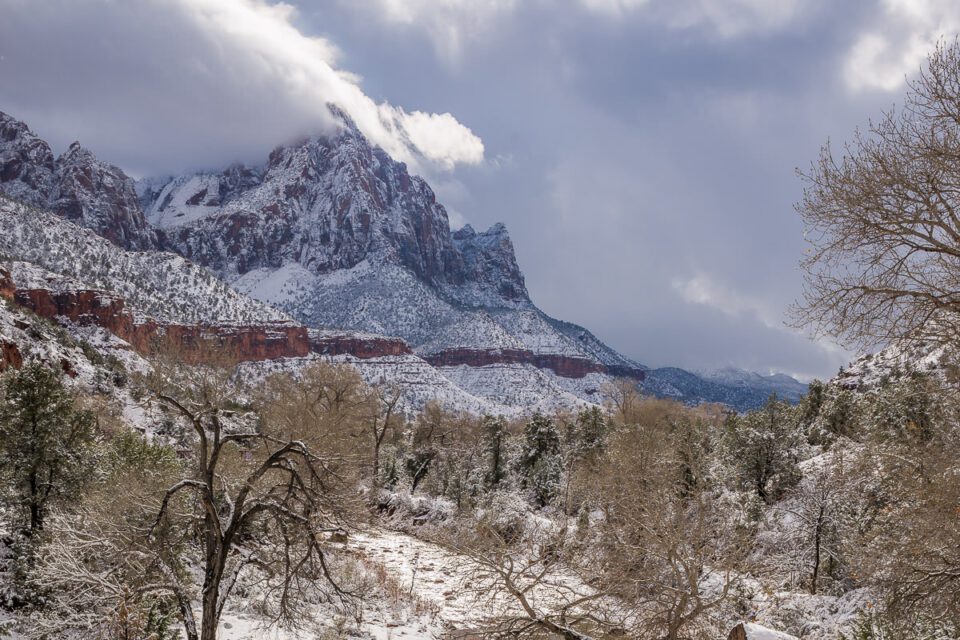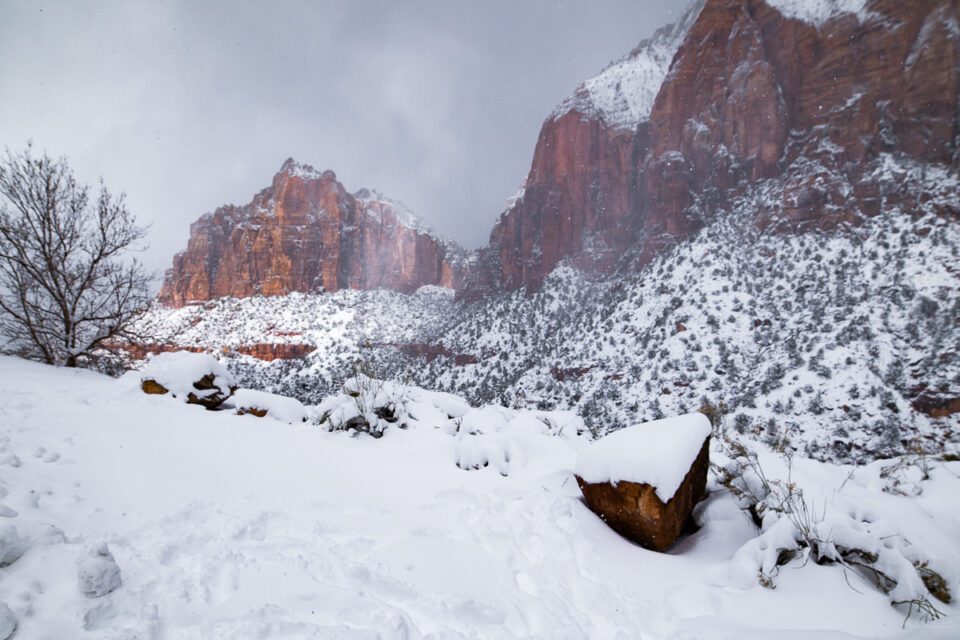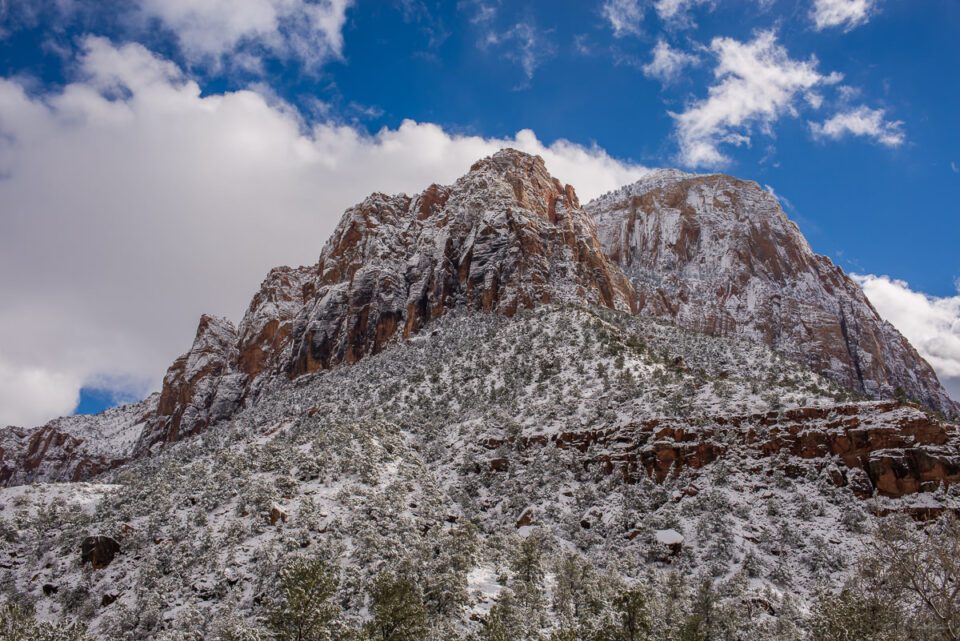 The image below is one of the few (actually the only one) I took with some planning and time—everything else is done in quick sub-minute spurts while my family is impatiently waiting for me in the car or on a trail. The family had retired and I was exhausted but there was no way I was going to not attempt this shot, especially with the sky clearing and the prospect of a nice sunset. So, I overcame the fatigue and left the comfort of my warm room to venture into the bitter cold (it was zero degrees Fahrenheit at that time) to take this shot. The sunset never really took off but I was still happy with whatever happened because it allowed me to capture this: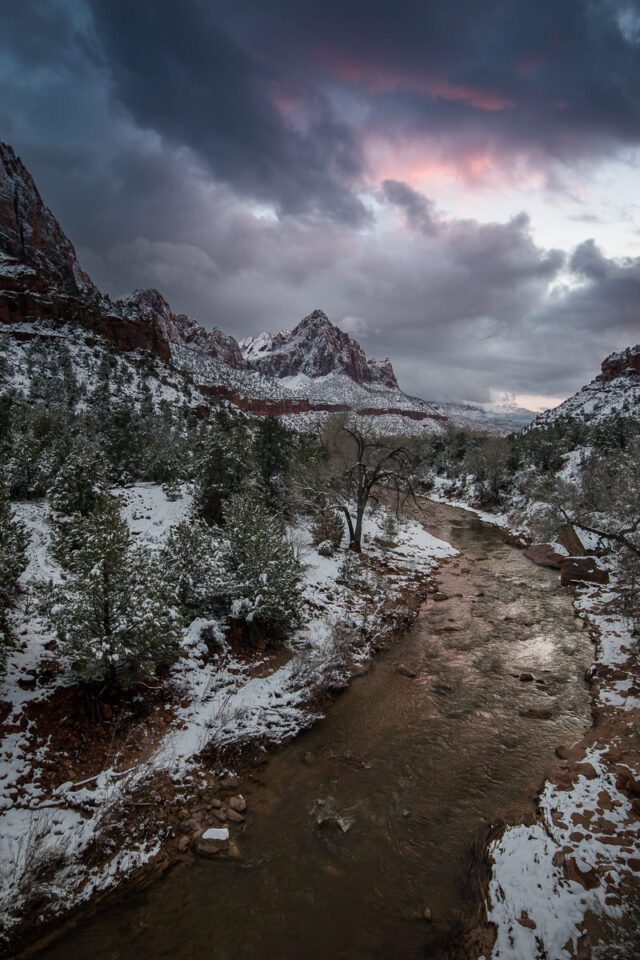 All in all, I left with a whole new appreciation of what Utah has to offer. Zion National Park was a magical place, especially after a fresh snow in winter. Can't wait to return!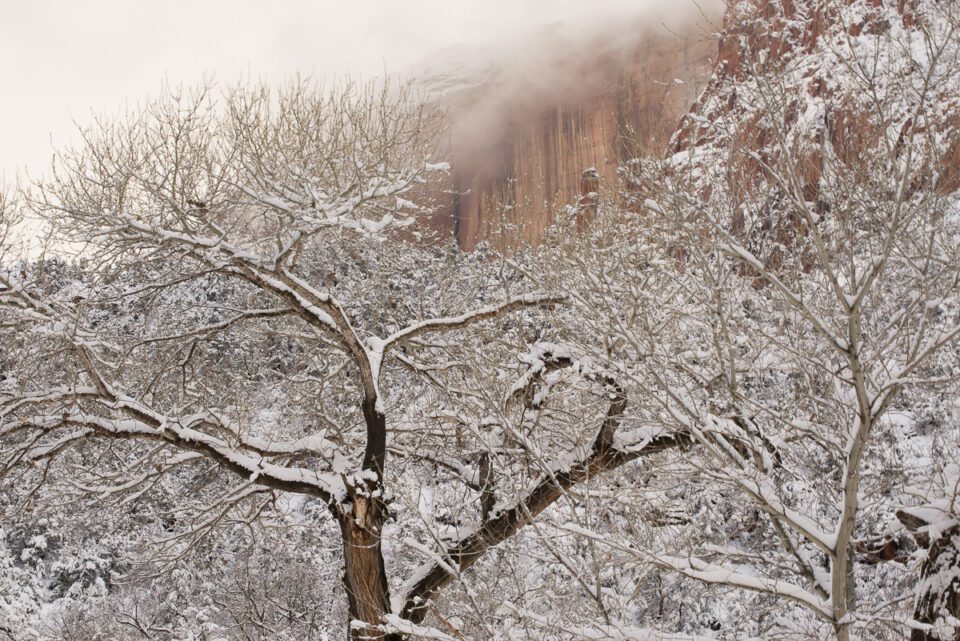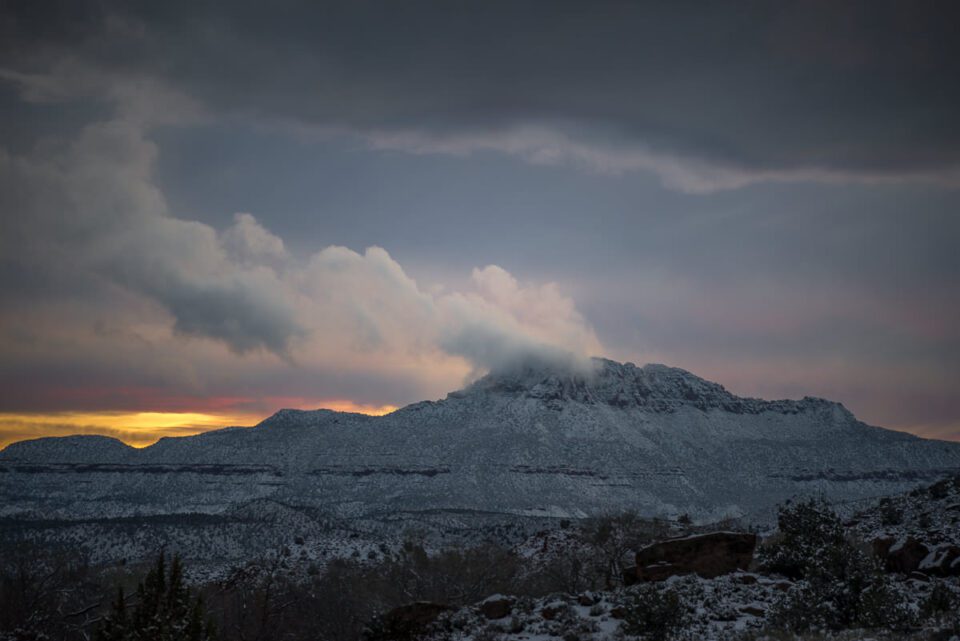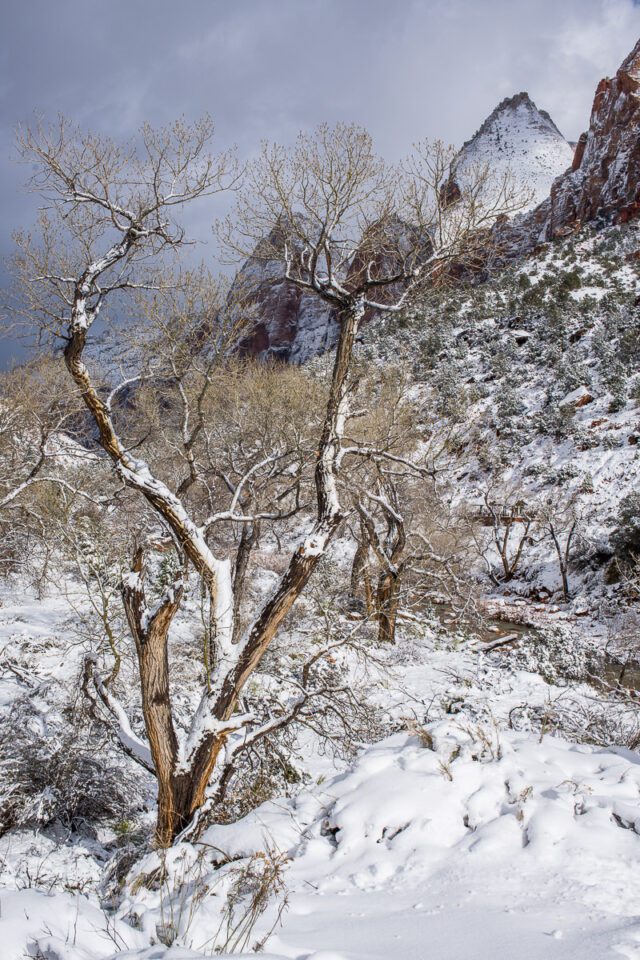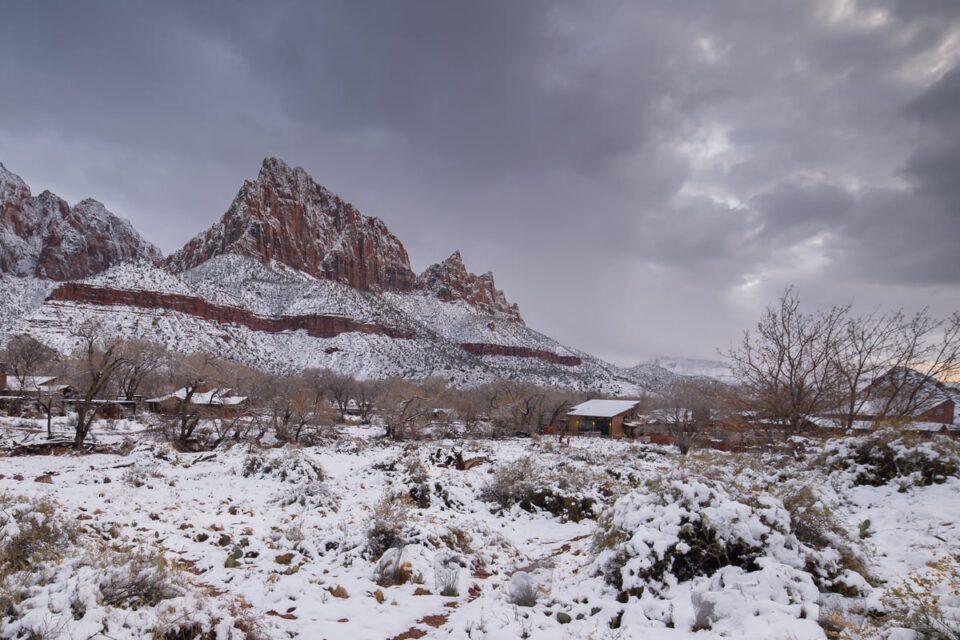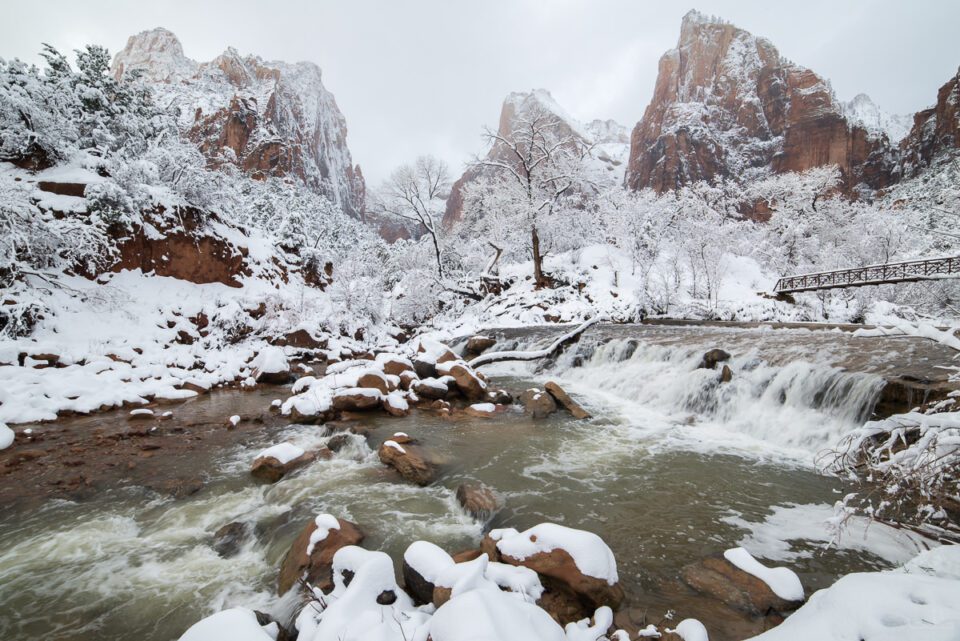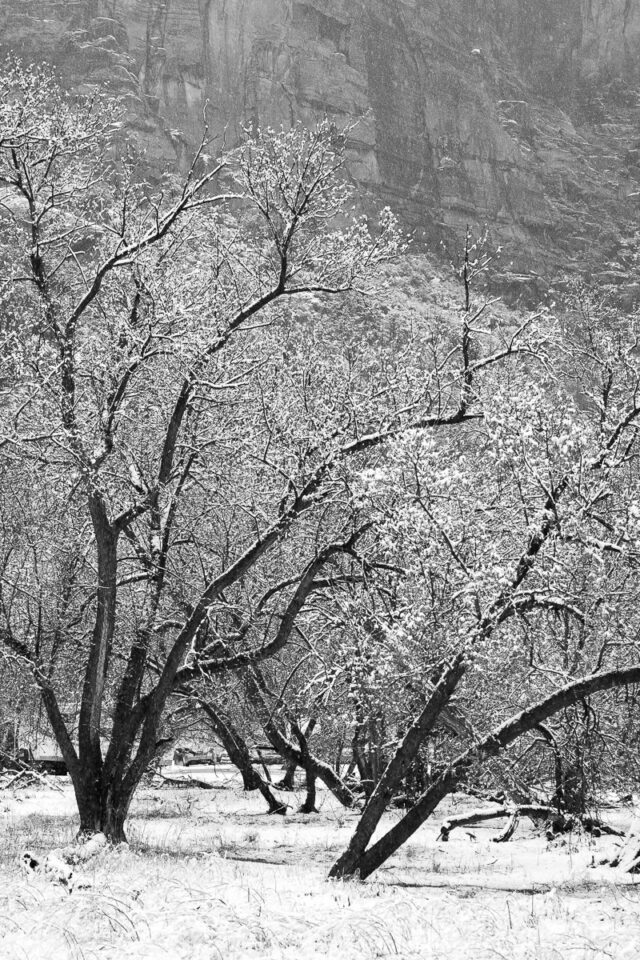 ---
This guest post was contributed by Talha Najeeb. Please visit his website to see more of his work.