I am sure by now you are all very tired of hearing about the Nikon D600. And I think it is about time we wrapped it up for the last time. This article has been maturing inside my head for a while now and the latest events in the interchangeable lens camera market, along with a couple of scandals that appeared on the news, have only pushed it forward. Only a short while ago I read a comment under the "Nikon D610 Does Not Have a Dust Issue" article left by one of our readers who quoted a response he received from Nikon Europe Support about Nikon D600 dust accumulation problems. Here is the response: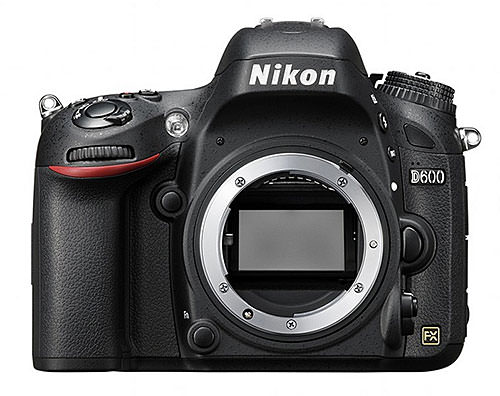 Dear <…>,
Thank you for your email.

I am sorry to hear of the difficulties that you have experienced with your Nikon D600 camera. Please rest assured that the service centre will only apply parts that are of the D600′s original design in order to bring it back to it's standard specification. As such, the shutter mechanism of the D610 will not be applied to a D600.

I would advise that you consult directly with service staff directly for questions that you may have over any action that the service centre may have performed on your camera during service. If you would like to do this you are welcome to call them on 0330 123 0928 Option 3.

I am very sorry if you are not satisfied with the D600, however we are confident in the design and build quality of the model. We can only advise that any users experiencing a problem with foreign matter on the sensor should follow the instructions in the manual for sensor cleaning and if the issue persists to then send it to the service centre for cleaning and inspection, which I can see, you have done already.

Please be advised that we will not replace Nikon D600 cameras with new ones, reimburse purchase price, or replace a D600 with a D610.

The release of the D610 was in response to demand from a great number of users for a faster continuous shooting rate and the addition of a quiet continuous shutter-release mode. Nikon decided to release the D610 in order to respond to this demand as quickly as possible.

If you still have any further comments please do not hesitate to contact me again.

Kind Regards,
<…>,
Nikon Europe Support
https://www.europe-nikon.com/support
We all know that Nikon did not release the D610 in response to demand from a great number of users for a faster continuous shooting rate and the addition of quiet continuous shutter-release mode. 6 frames per second is not noticeably faster than 5.5 – it almost makes no difference whatsoever. Nikon did not decide to release the D610 in order to respond to this demand as quickly as possible. What Nikon did was release D610 in response to demand from a great, great number of users to fix the dust accumulation problem of the D600. And then Nikon lied about it straight into the face of its customers. The two added "improvements" are there for cover, to (poorly, may I add) justify the release of a new model, and there is no other reason for it. None at all.
I am sure many Nikon owners have seen emails such as the one above with different variations. But they all sum up one thing very well – Nikon has been blatantly trying to cover up its D600 sensor dust issue and lying to its customers about the camera's faults. Obviously, such bad communication from Nikon only caused more damage to the company, because the company was taken to court through a class-action lawsuit. Interestingly, Nikon very quickly reacted to the lawsuit by issuing a Service Advisory. If you have a chance visit that link and check out some of the comments left by our readers – you will quickly understand just how frustrated many D600 owners really feel.
It did not take long for media to catch up with the situation. Two days ago, The Wall Street Journal published an article (followed by Reuters and a number of other news outlets) about Nikon's shares dropping to a five-week low after a Chinese television show criticized Nikon for mishandling the D600 dust problem and denying fair treatment in after-sales service. And the effect of this going public again? Nikon immediately responded that it was taking the report "very seriously", according to the WSJ and Reuters. Sadly, it seems like the only way to get Nikon to respond to its problems is to make their case public.
Why on earth would Nikon do something so damaging to its reputation, its customers and its shareholders? As parents, we tell our kids not to lie when they make a mistake, because they get in trouble for two things – for making a mistake and for lying. And we tell our kids that making mistakes is OK, as long as they tell the truth and do their best not to do it again. We are willing to quickly forgive and forget, whereas listening to a lie when we know for a fact that it is a lie only makes us angrier and frustrated. This is child education 101. In contrast, Nikon is a global company and their name is among the most recognized brand names in the world. Ask someone that does not own a DSLR to list the most popular camera brands and you will surely hear Nikon as one of the first in the list. Being such a big name, I do not understand why Nikon would try to cover up its mistakes and worst of all, publicly lie to customers about such an apparent flaw.
Such behavior is not as rare as one would hope, and not restricted to camera market. Despite my fear of spawning a heated debate between Apple fans and haters, I remembered a similar situation with their iPhone 4 model, which suffered from extremely poor reception when held in hand by its sides. The reason was the phone's antennas were integrated into the metallic frame. It was a design flaw. You could easily understand how upset one would be after finding out that he couldn't really use his brand new, jewel-like and expensive iPhone. What was Apple's initial response before they released a dedicated Bumper case to solve the reception issues? Mind you, this is not a quote, but basically what they said was "you are holding it wrong". In other words, Apple refused to acknowledge there was a problem with iPhone 4 reception quality under normal use. I cannot say if they stuck to such claims. All I know is that the successor to iPhone 4, the 4S, had no such problem.
Japanese are said to resent failure. Yes, releasing a defective product is a failure. Failing to acknowledge it, however, is much worse. Ever since Nikon failed to acknowledge they released a product with a manufacturing defect, we've been hinting at their appalling disrespect for their customers again and again. Japanese are also said to value honor. An honorable thing for Nikon to do was to admit they released a defective product and fix it. They waited until the last minute – only after their case went public. At the same time, Fujifilm has managed to impress us like no other company before with their honest attempts to deliver, even if things did not go well at first. Best examples of their gigantic efforts are the two original X-series cameras – X100 and X-Pro1. Since those cameras debuted the market, Fujifilm has completely transformed them by continuously issuing new firmware. When was the last time Nikon went back and added a new feature to its cameras? And how did Fuji react to the latest light leak issue on the Fuji X-T1? They immediately responded by changing the manufacturing process and offered to fix ALL of the affected cameras on the market, free of charge. So, it has nothing to do with being Japanese – after all, we are dealing purely with a rotten, self-centered corporate culture that has been slowly killing Nikon.
With Fujifilm's shadow falling on Nikon, the latter manufacturer's ignorance is, if anything, even more shocking. By choosing to take their customers for fools, they lost the respect of quite a few of them, myself included. Where is the honor in running away from a mistake rather than facing it, doing everything you can to fix it and not fall in the eyes of your customers? Fujifilm has proved customer support is vital for a company to build a loyal user base. They've been at the compact system camera game for less than two years and yet I have the utmost confidence and respect for the manufacturer. Nikon has a lesson or two to learn, because in the long run, having good lenses and cameras will not matter if there is no one to use them.
What makes a company successful? In no way am I suggesting that Nikon is a bad camera manufacturer. It is not. With so many impressive lenses and cameras produced generation after generation, it is not going anywhere anytime soon. My beloved D700 has not failed me once – I have complete and genuine trust in that camera under any circumstances. The Nikon D800 is still the best high resolution DSLR on the market, two years since its debut. So I am not here to suggest to switch to another brand, because manufacturers leapfrog each other all the time. Nikon may seem to be at the top for many on paper, but Canon is nearing – the 1DX and 5D Mark III, for example, are on par with their Nikon counterparts. I've had the pleasure of briefly using the 5D Mark III and was genuinely impressed by it and would not be at all surprised if the next generation of Canon's top-end cameras would prove to be technically superior to Nikon offerings. But losing trust in a company – losing loyalty – is a different matter. A company draws clients by providing attractive products. It keeps its clients by earning their trust and respect, by respecting them in return, by earning their loyalty and dedication. And, when faced with downfalls, such customers will never doubt that the company is willing to do anything for them. I am not talking about fanboy-ish behavior, but a different thing entirely. I am talking about justified loyalty. The sort of loyalty Fujifilm is earning right now, with each camera, each lens, each feature-full firmware update they bring. It's not like they haven't made mistakes. It is that they did their best to fix them, and I have no doubt in my mind that they will continue to do so in the future, because their dedication to improving their products is part of what makes Fujifilm users a happy bunch. Why wouldn't a X100 owner be happy, if he gets updates three years after its release, even after a successor was already released. That's what I call dedication, that's what earns a company long term customers.
There was nothing wrong with the original Nikon D600, nothing that needed a new model to fix. It had a problem and it had to be recalled and patched up. If Nikon was initially scared of financial consequences of a recall, it is now paying a whole LOT more. If this situation does not teach Nikon a lesson, I just do not see how it can survive in the long run. We are being polluted by new DSLR cameras several times a year. In my opinion, Nikon's would have been much better off if it concentrated on a smaller number of advanced cameras, focused on customer service and satisfaction, and finally brought a truly competitive mirrorless offering to the market, instead of giving us yet another crippled, overpriced CX camera.